Smart Home Guide for Busy Moms: Setting up RING Smart Home Devices
This post is sponsored and may contain affiliate links, please read my disclosure policy.
This post is sponsored by Home Depot. All opinions are mine.
Hello there friends! It's great to be back today to show you guys more smart home products that I've/we ( cause it's mostly been my hubby..haha) been installing in our home. If you aren't familiar with what a smart home is then I suggest your start here. I go over it all and explain some products that you might need to get started! Today, we will be setting up RING smart home devices. RING is probably one of the first smart home companies I ever heard of. A few years ago my sister in law installed a video doorbell at her home because she was starting a new job and her older kids would be home alone for a bit as she commuted from work to home. I thought it was such a great idea and I knew I would want to eventually get one in our new home. Luckily my local Home Depot has all my smart home needs!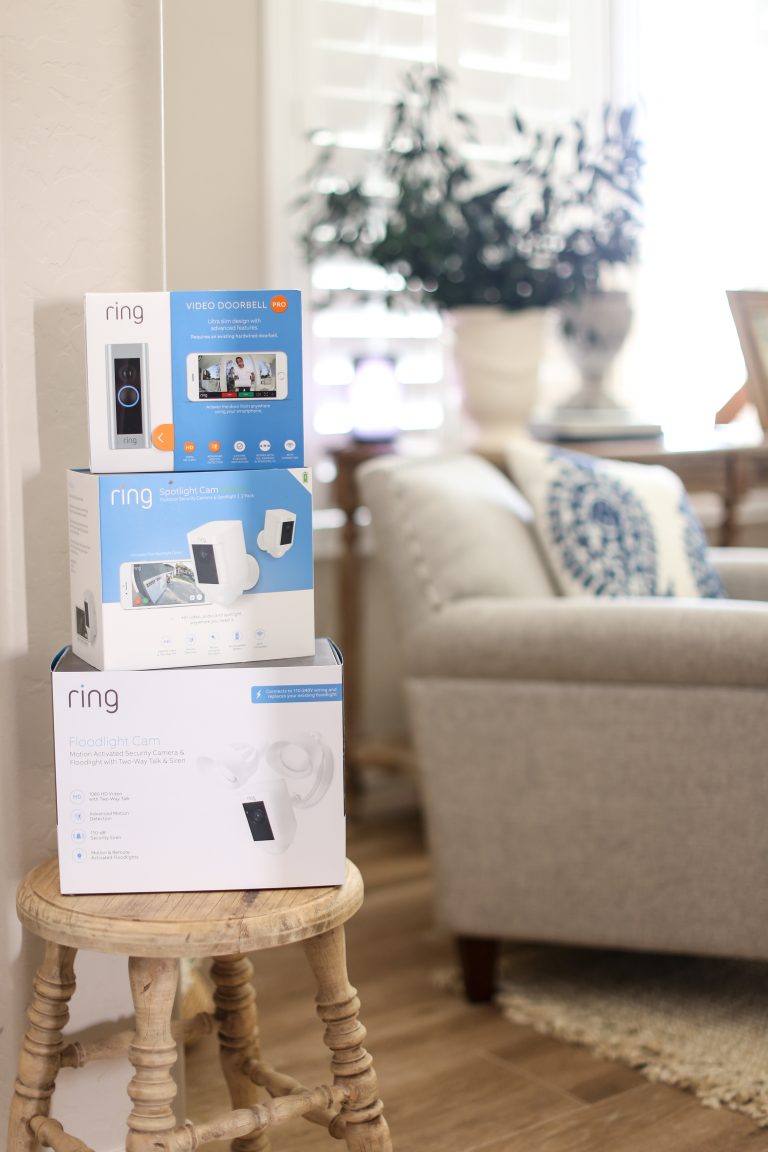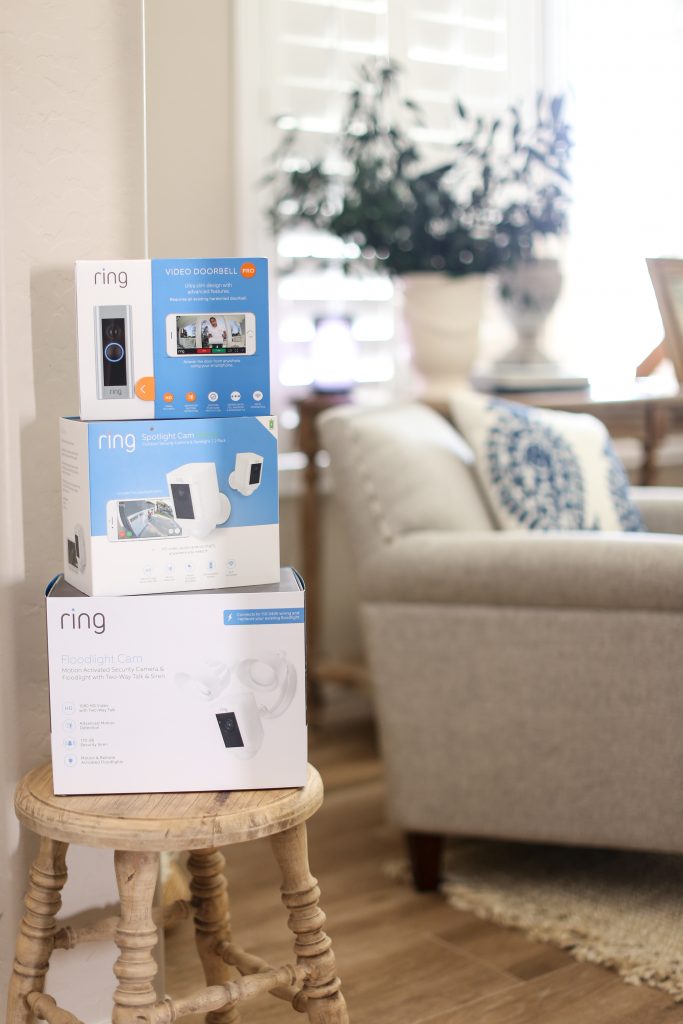 RING Video Doorbell Pro
Heres why this mom loves the idea of the Ring Video Doorbell
When I'm not home I can see who is at the door. This included package delivery, kids coming home from school, thieves trying to get packages, etc.
Doorbell drama is improved because my kids don't need to run to the door every time it rings. They can just ask Alexa to show them. Without making a full on sprint to the door, which just makes me feel so much better.
Because I have the ability to speak to anyone who is at my door, I can kindly say no to salesmen without making face to face contact. Winning.
How to set up and install your ring door bell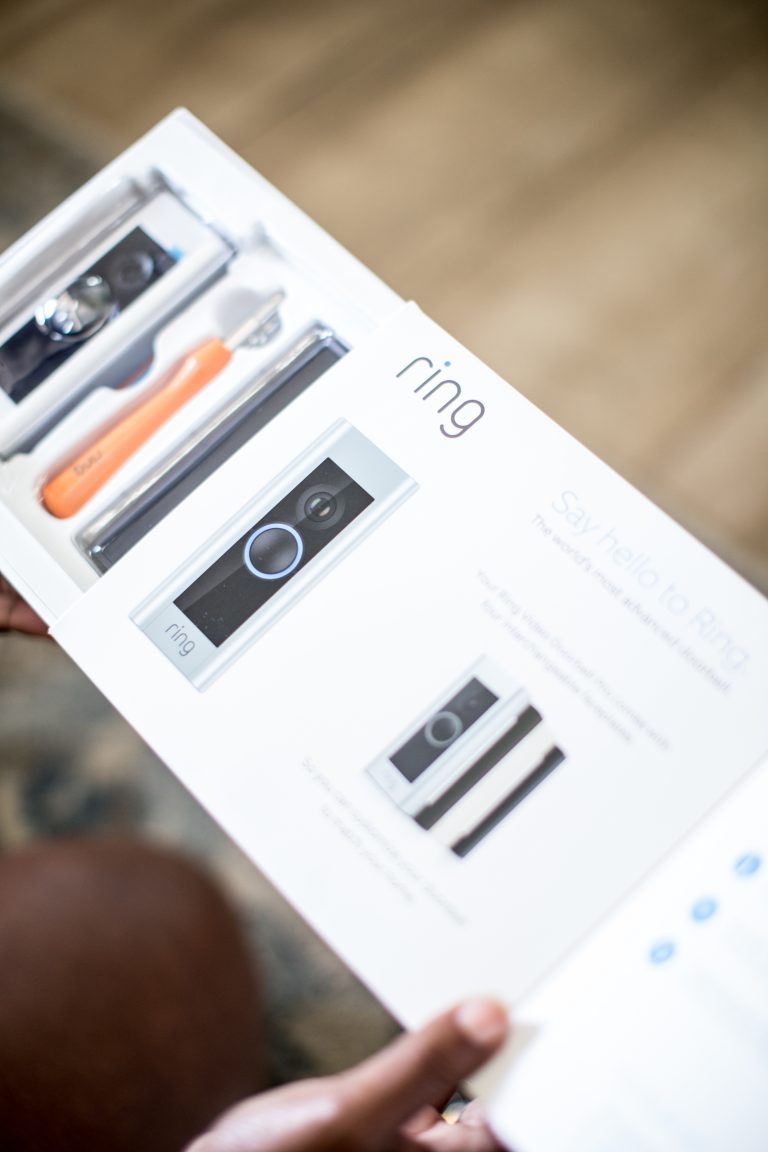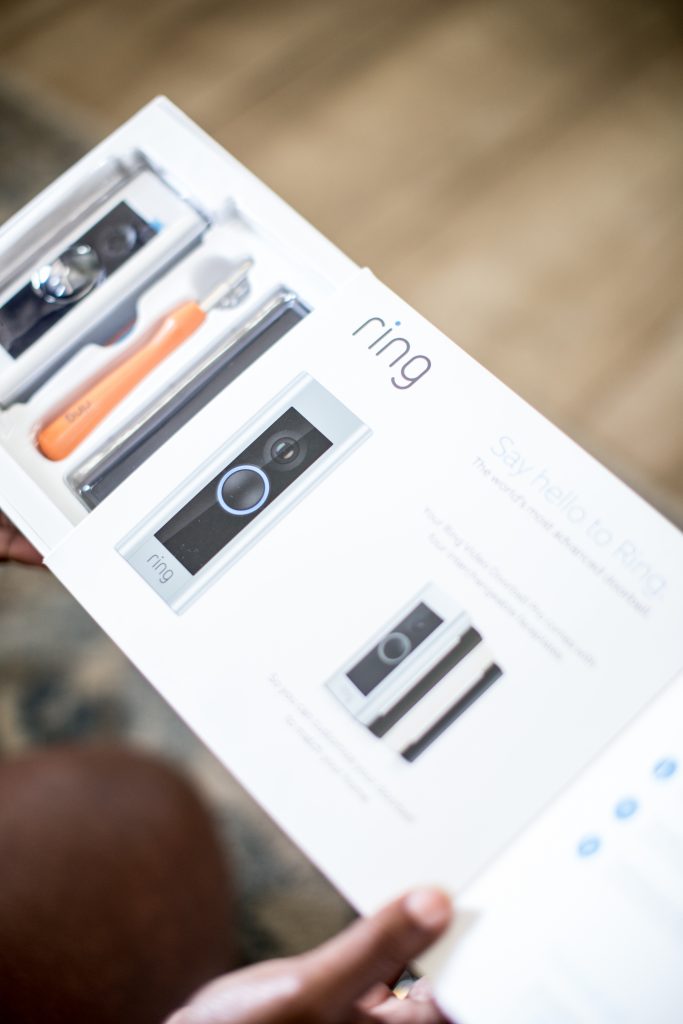 ONE:Install the Pro Power Kit
Download the RING app
Remove the cover of your internal doorbell
Disconnect front wire and connect it to the pro power kit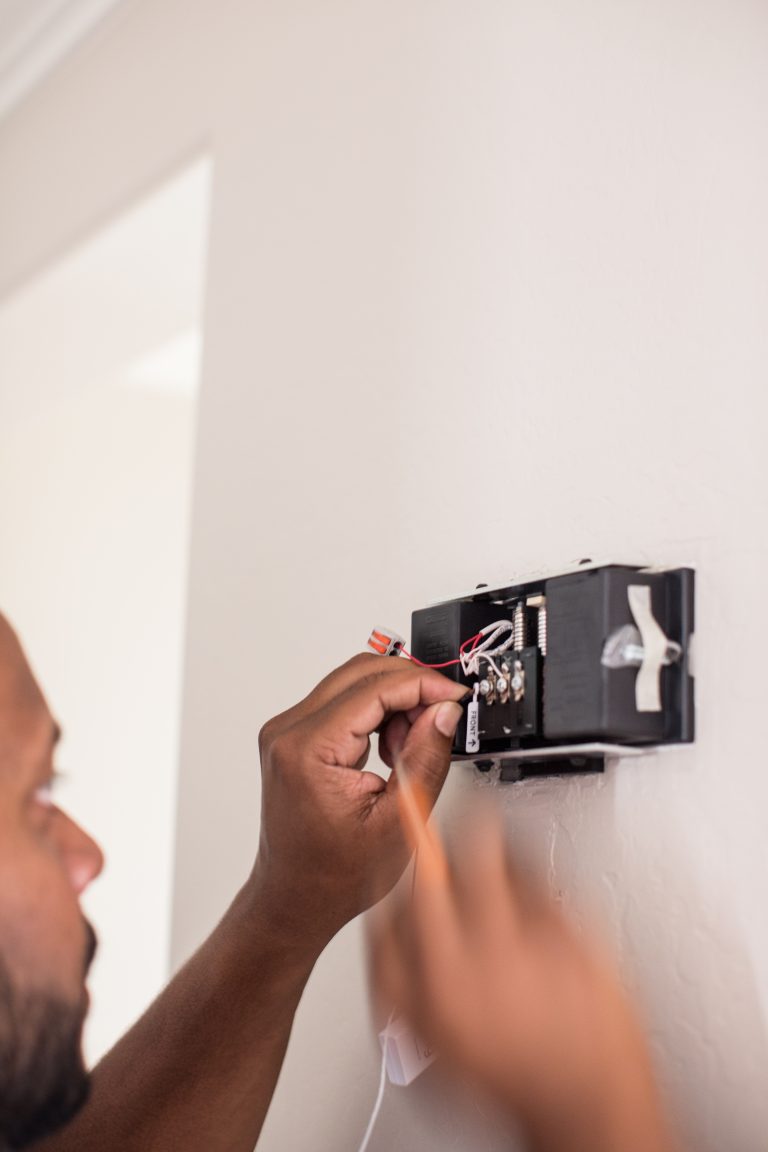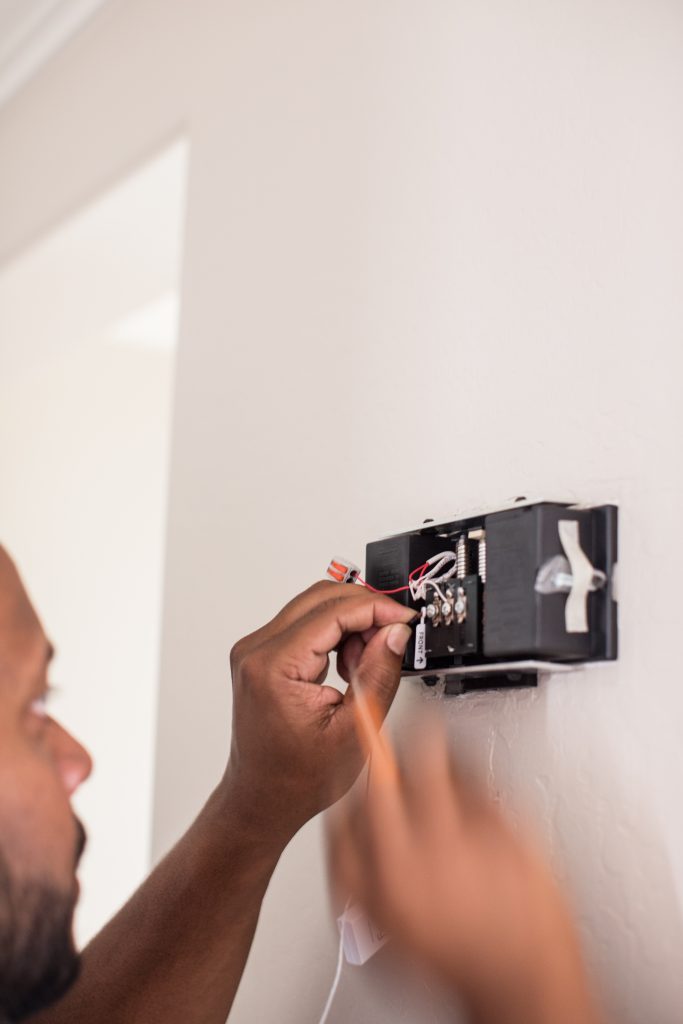 Connect the brown wire to your doorbell and repat the process with the blue/white wire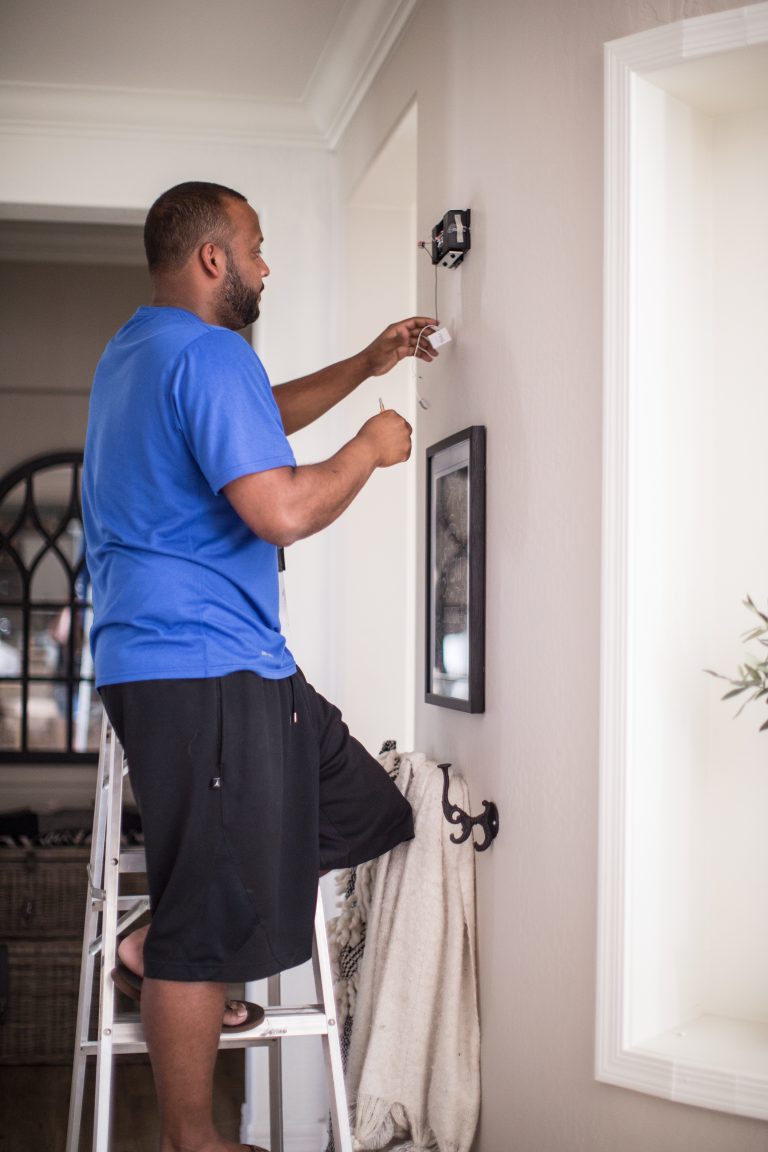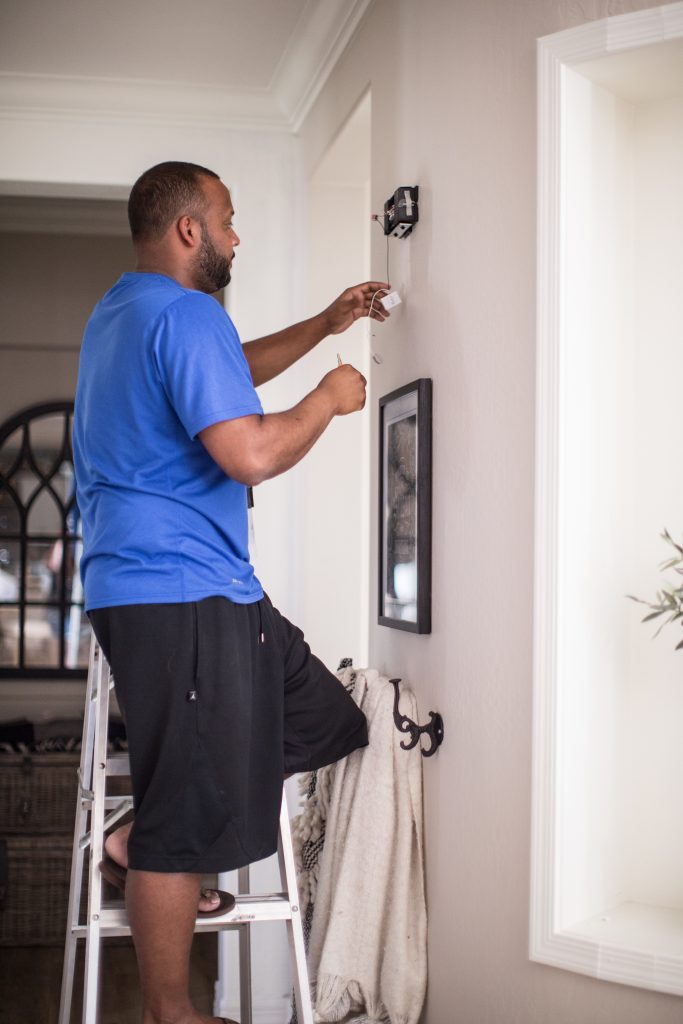 Secure the kit inside the internal doorbell and replace the cover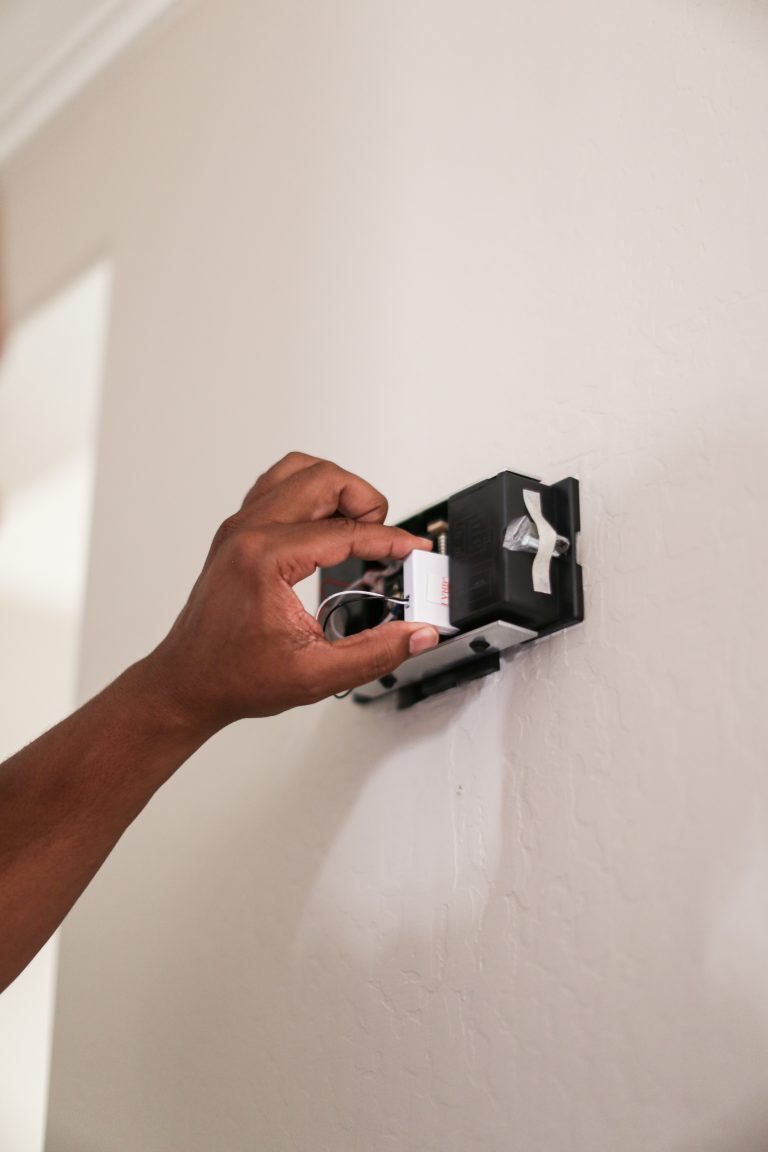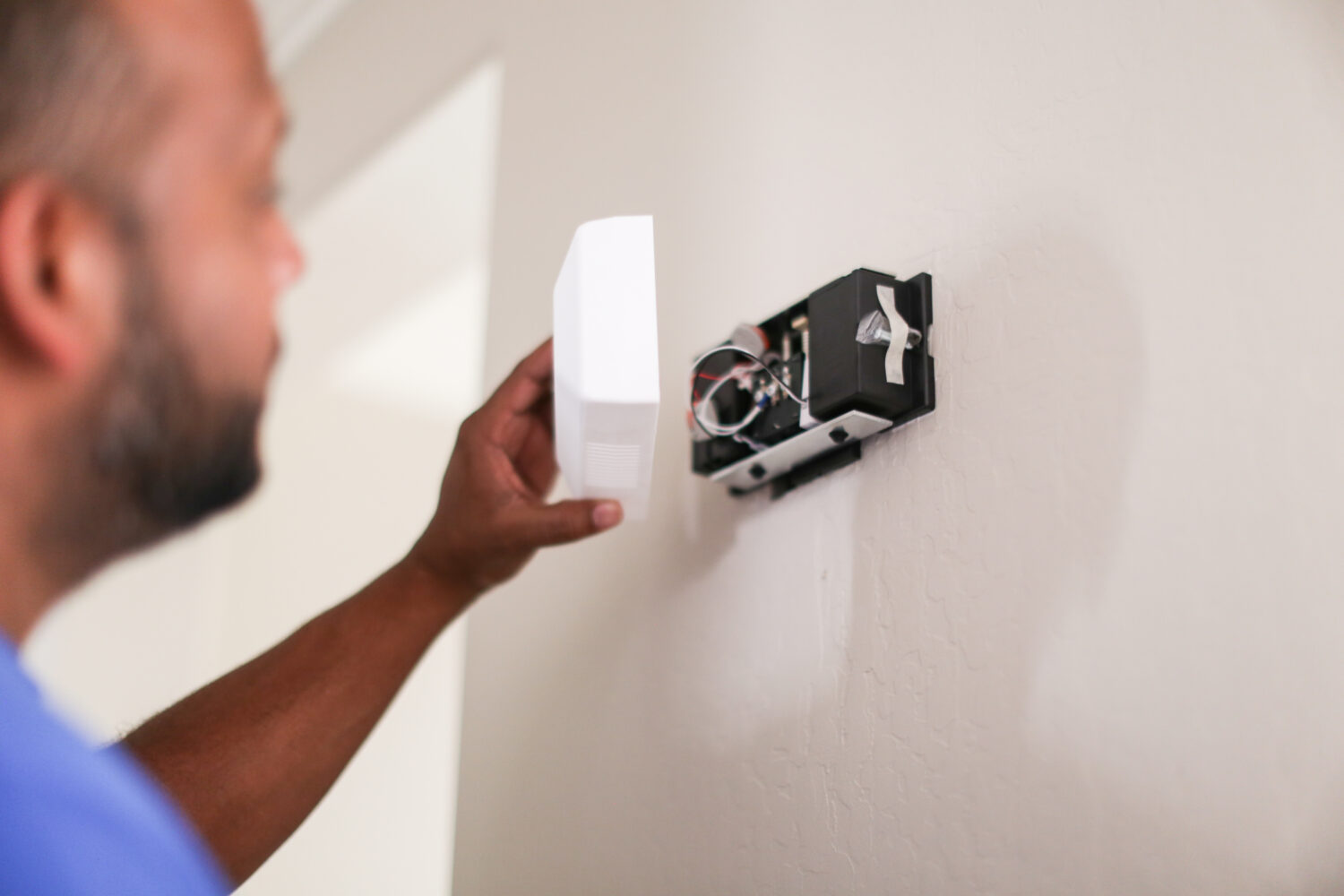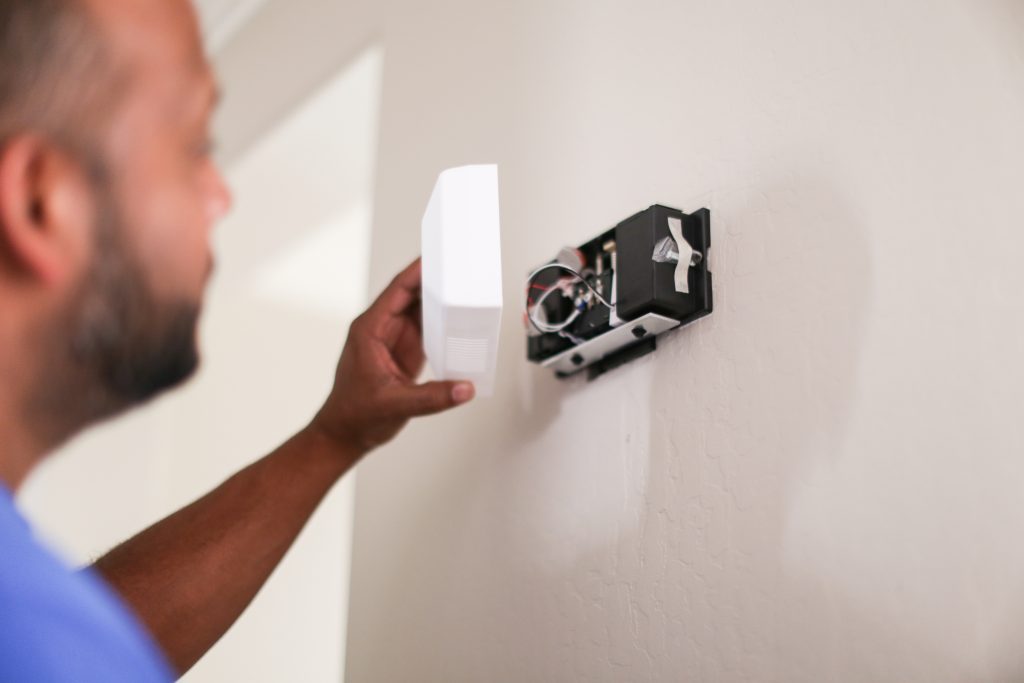 Two: Install Your Ring Doorbell Pro
Remove your existing doorbell and install anchors if needed.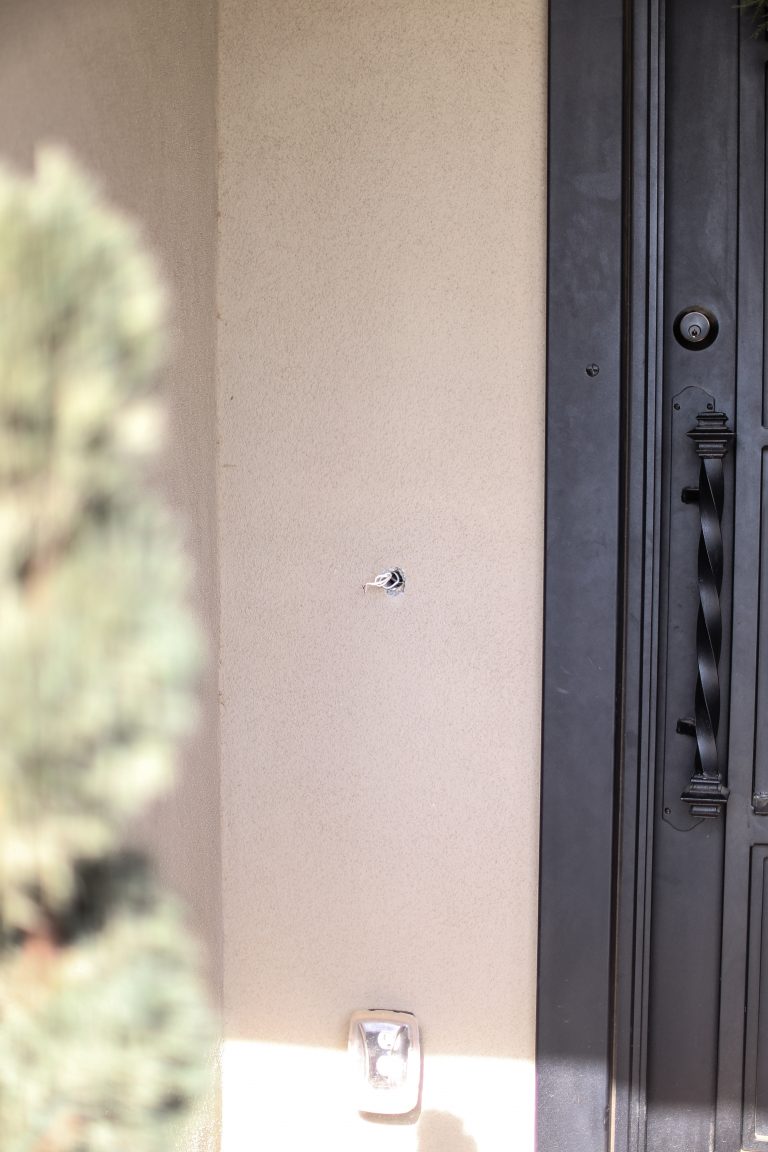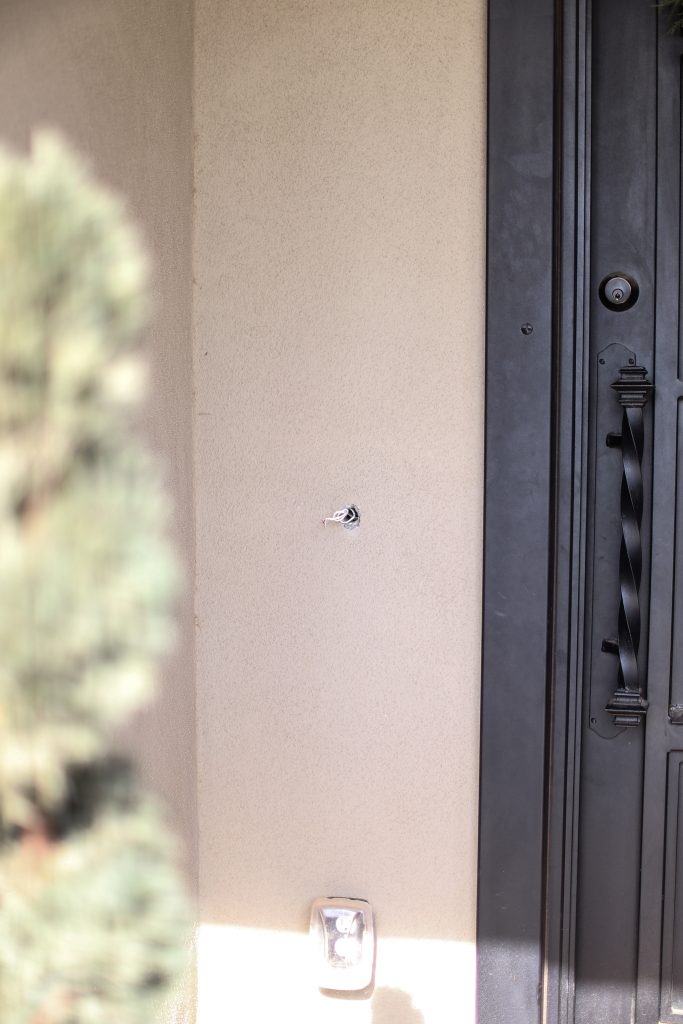 Remove the the faceplate from your video pro with a simple push to reveal the base then connect the wires! Once that's complete use the screw provided to screw the base back into the anchors.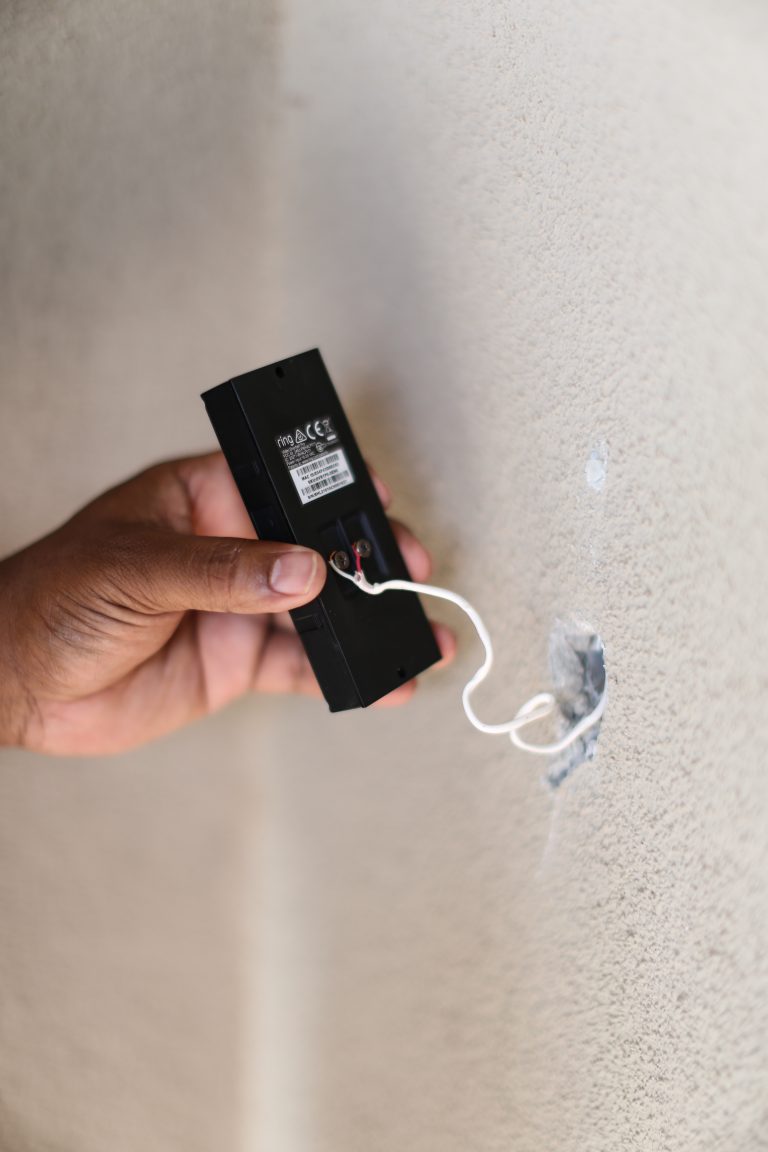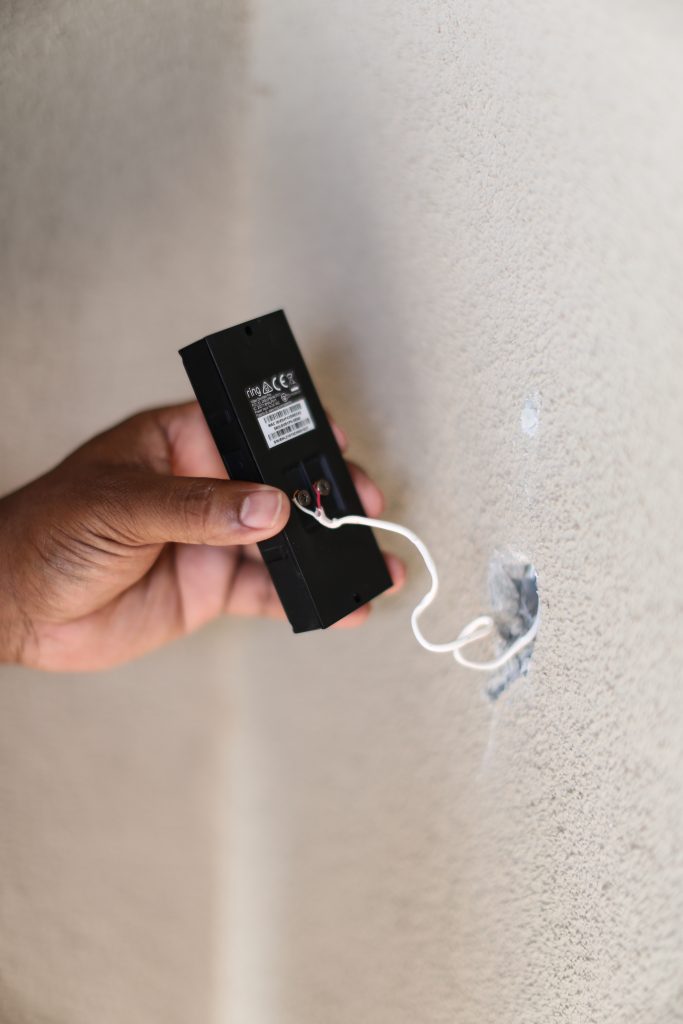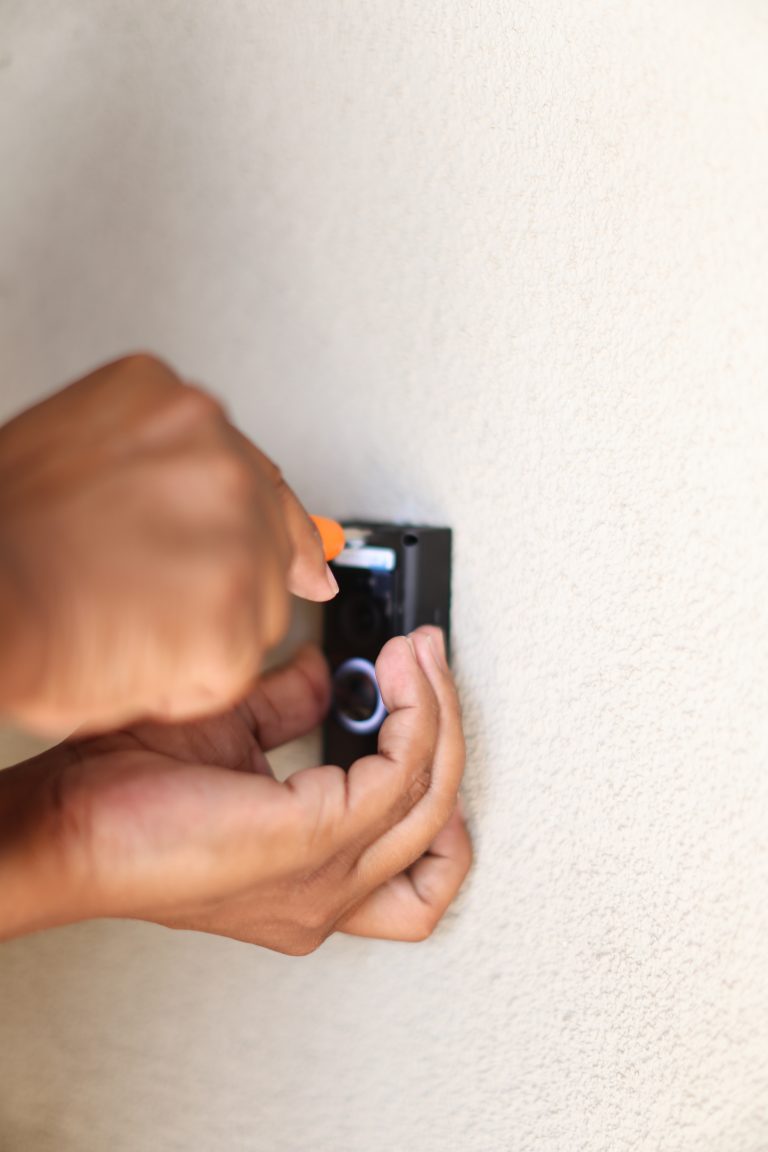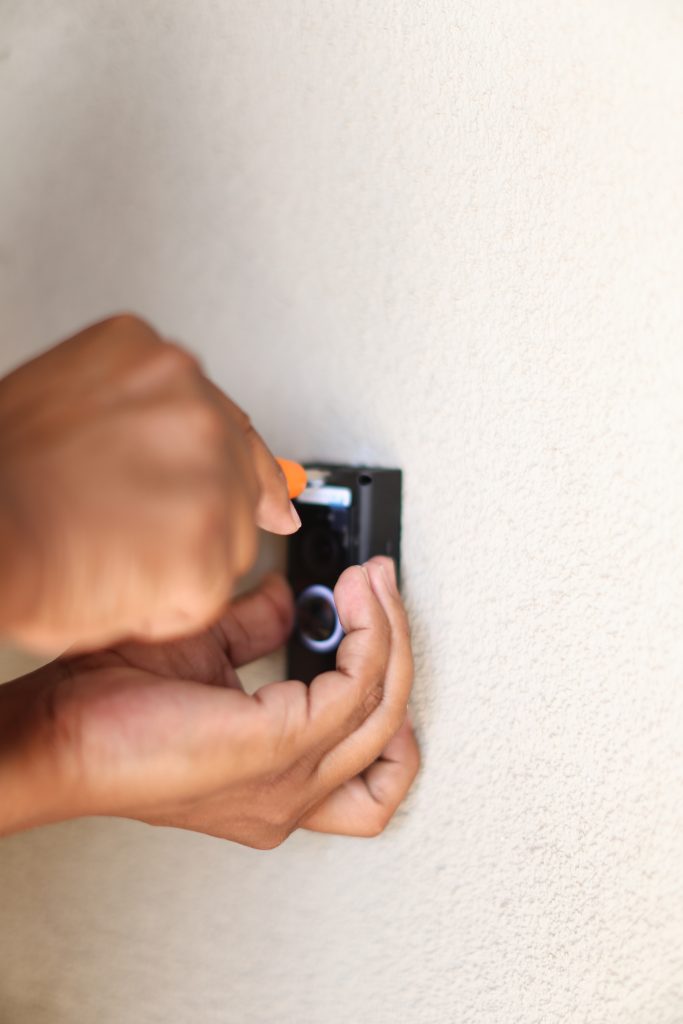 Turn on power!
Three: App Set up
Follow the in- app instructions to set up your live view which is super easy. Your just going to need a good wifi signal ( this is when your mesh system comes in handy)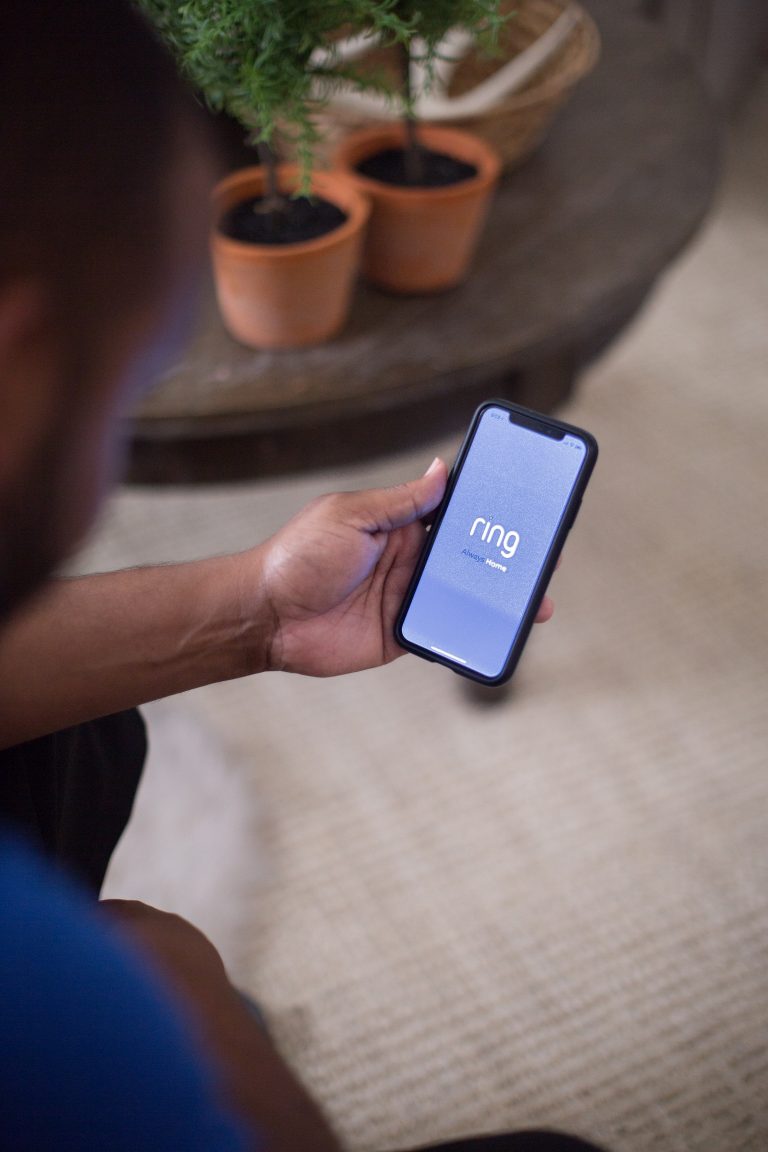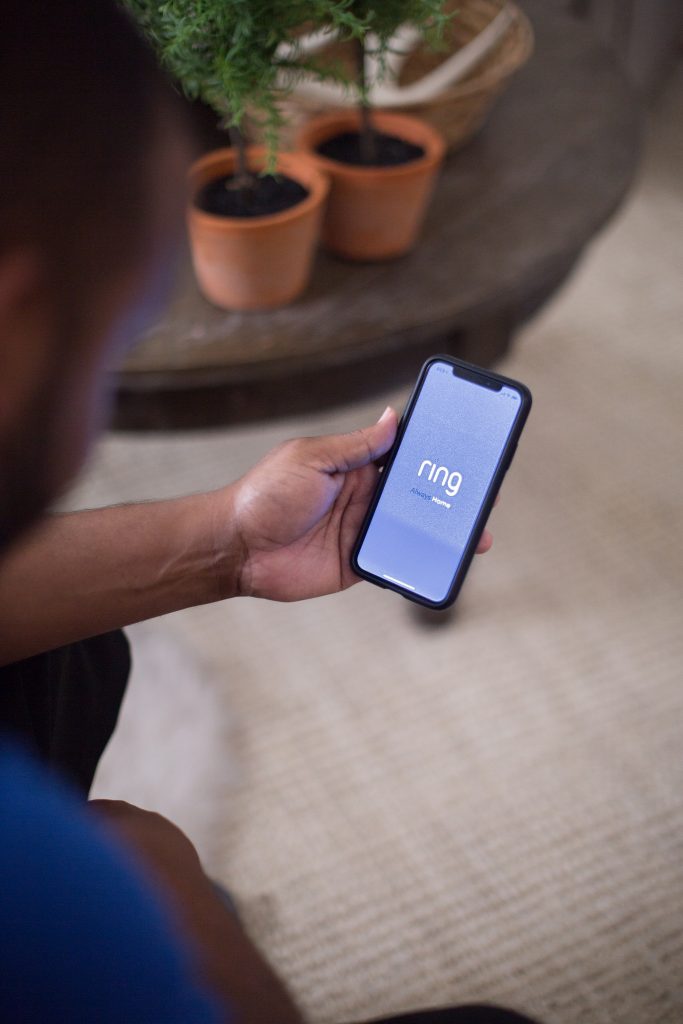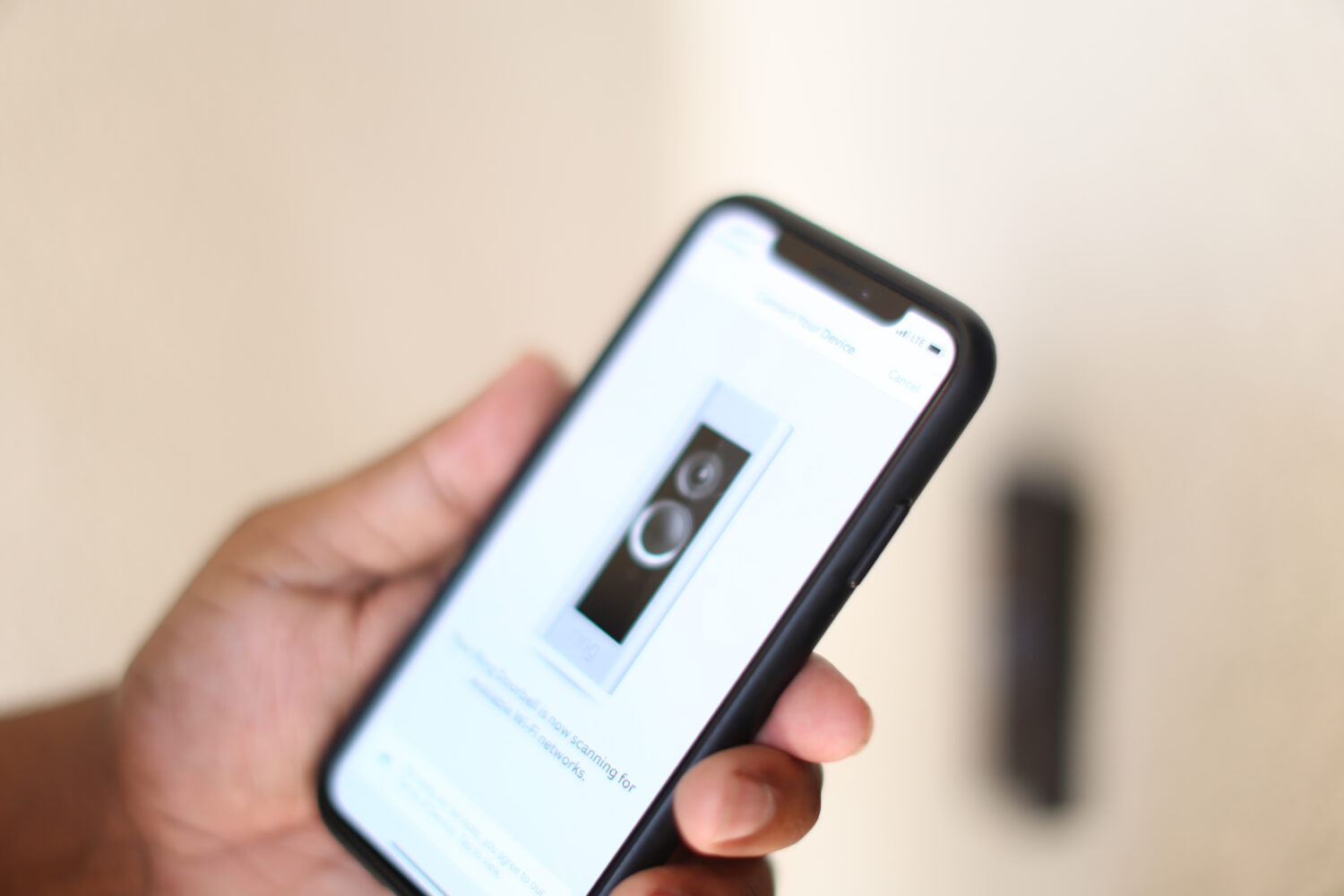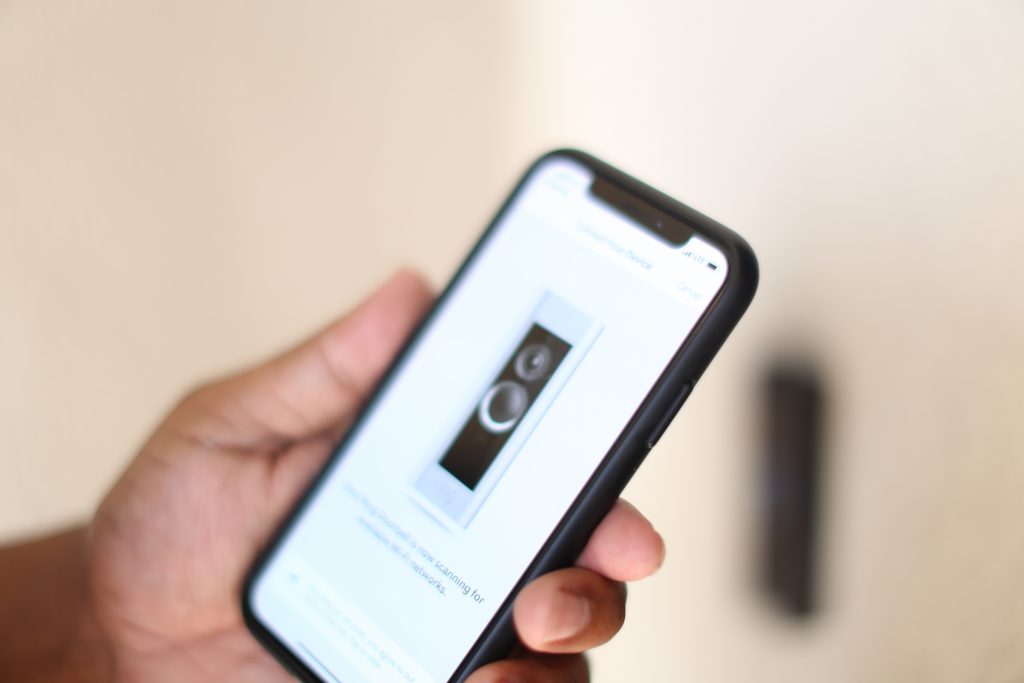 Install a faceplate and you're DONE!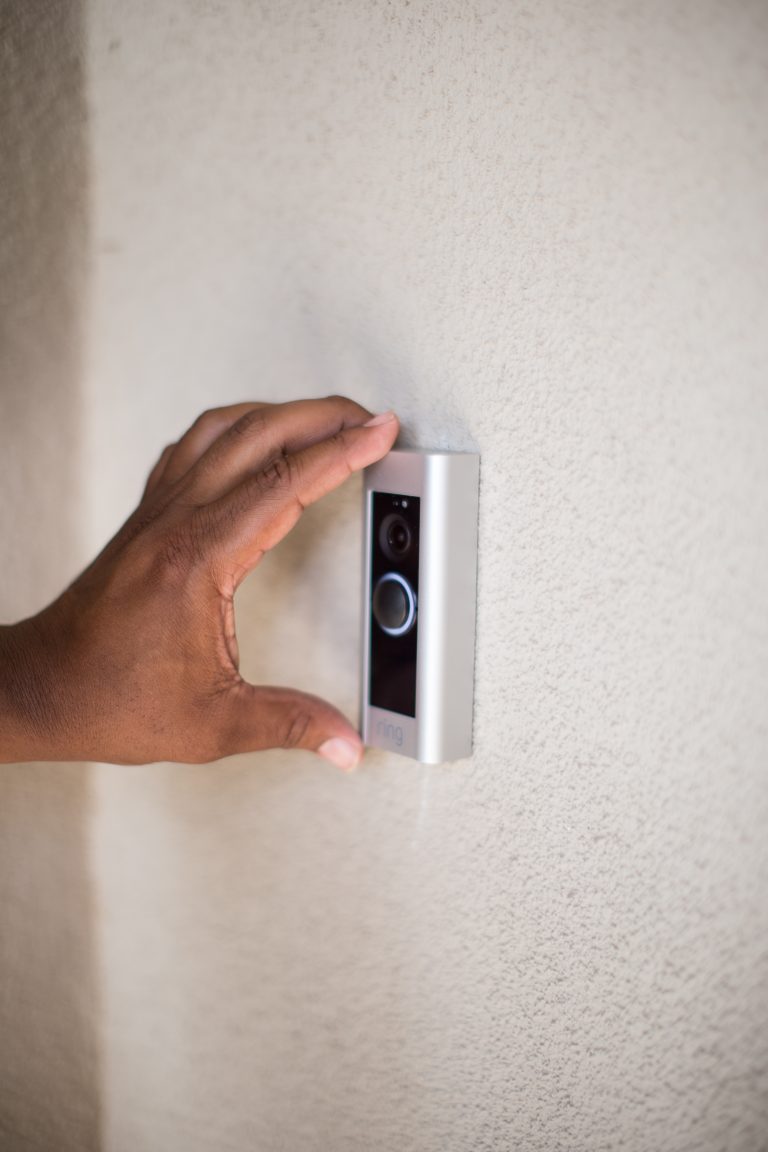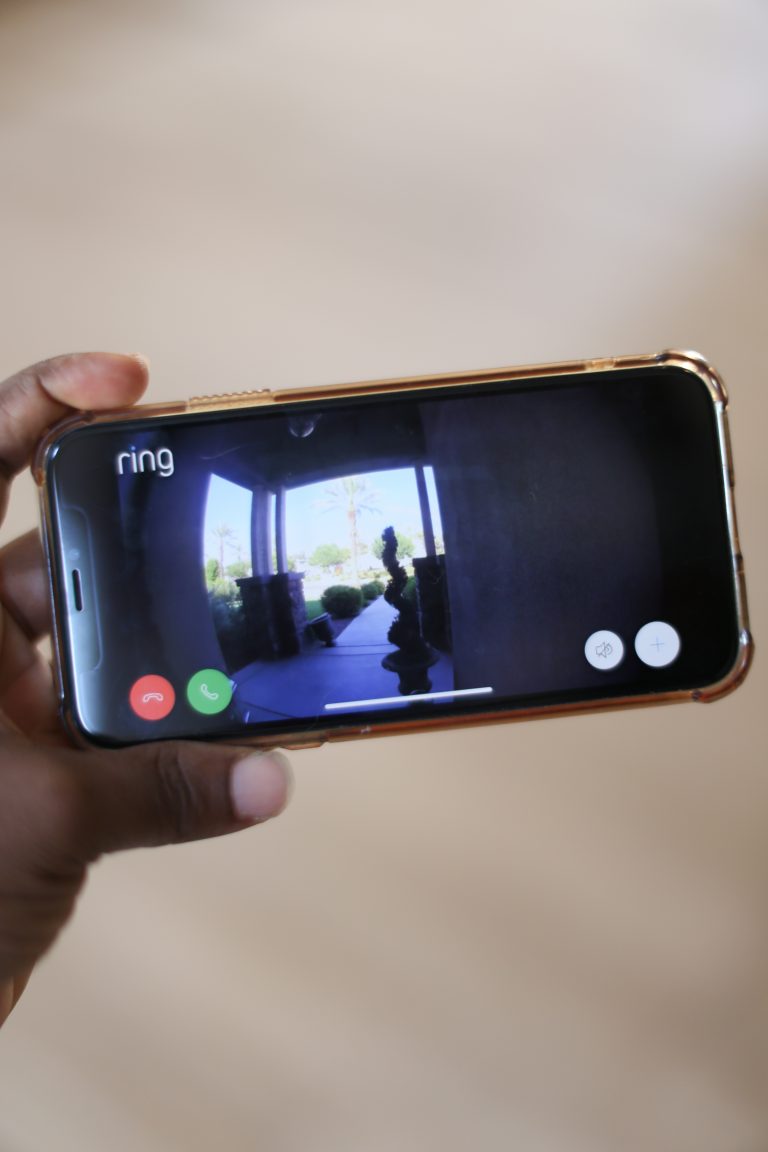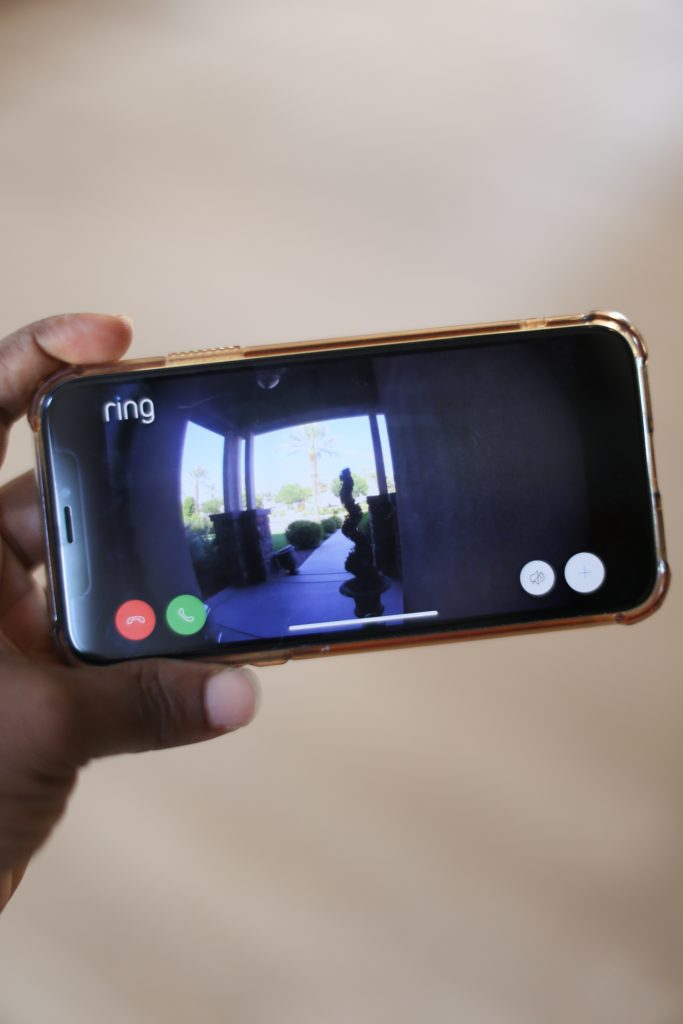 Now you can have some peace of mind while you are away from home, kids that getting off the bus and you can monitor your home while you are on vacation. In our neighborhood share we mostly see teenagers doorbell ditching and the occasional salesman. But you never know when someone might want to get a little cozy on your porch and take your things! I also love the fact that you can SHARE your doorbell so your neighbors can help you monitor your home while you are away! Talk about neighborhood watch! Thats an entire new level!
Keep going with more RING products!
Installing Ring Cameras for added security
To give our home even more security we installed a couple of spotlight cameras and a flood light camera in our backyard. This way we can now see what's at our front door and some dead spots that our other security system doesn't get.
Ring Camera Battery Operated Spotlight
If you don't have a hardwire spot or plug in, then a battery operated option is perfect for you! Just like the RING doorbell you can monitor your camera from anywhere! With motion activated sensors, built in alarm and led light, this camera is the perfect addition to add to your ring of security. It can easily to activated in the app with a live view and you can even hear and speak to people on your property with 2-way audio.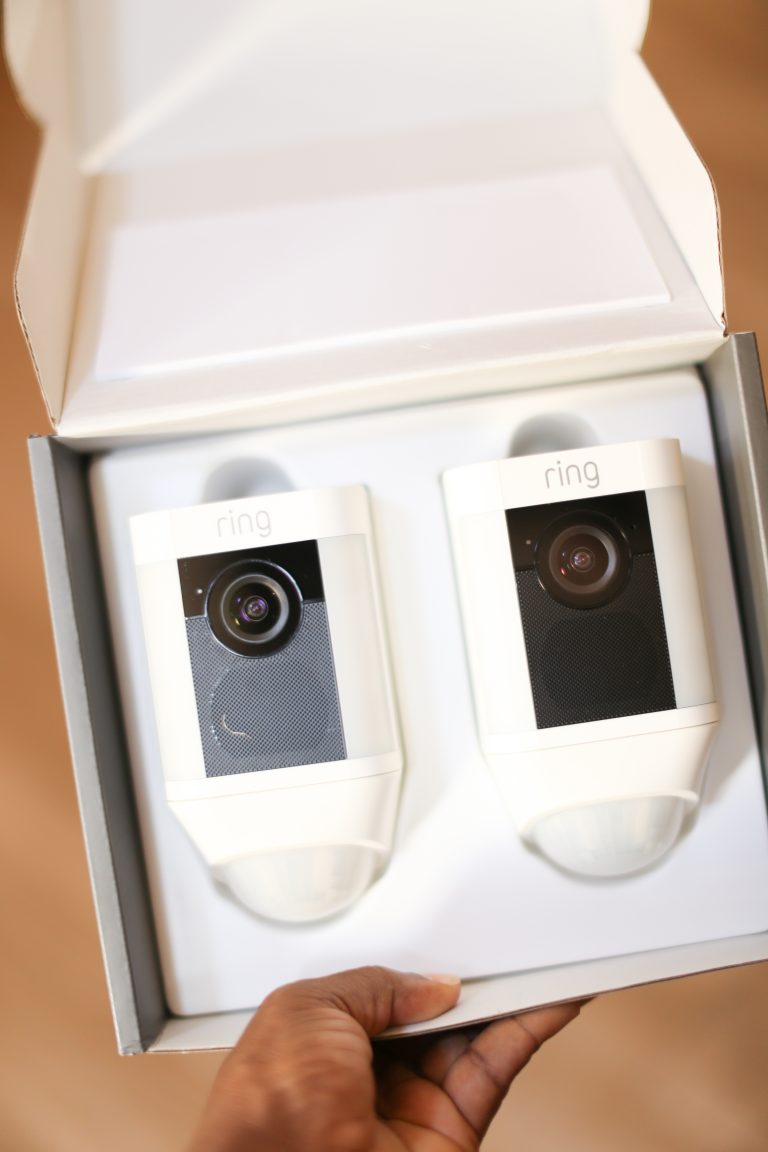 Simply find a good spot around your home and use the provide tools to install each camera. If you're mounting the camera to a vertical wall, you'll most likely want the circular protrusion where you mount the spotlight cam facing downwards.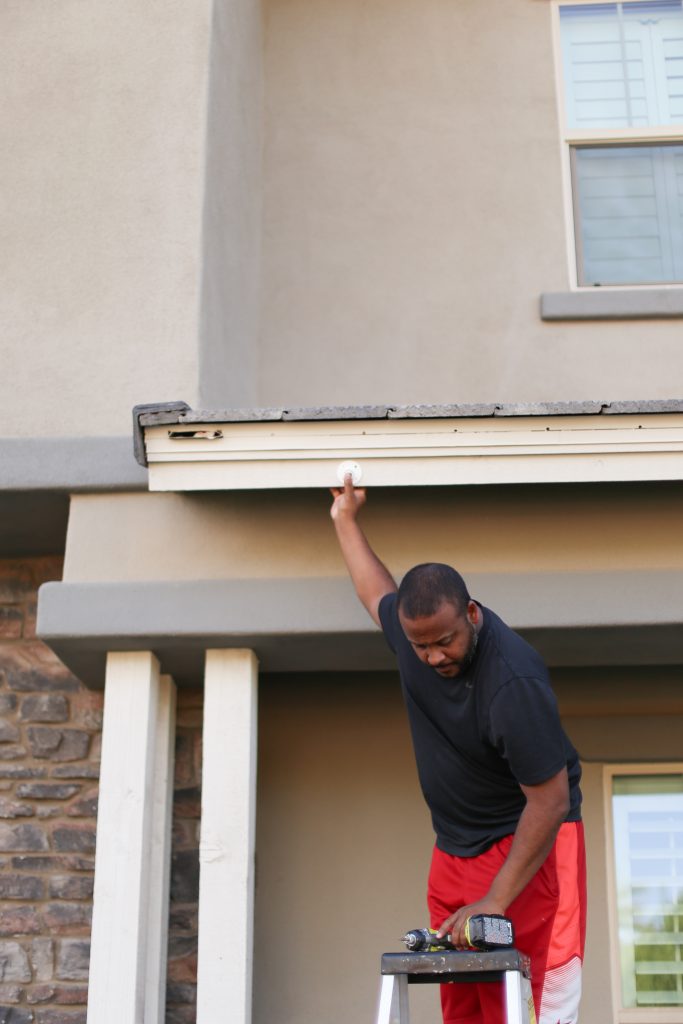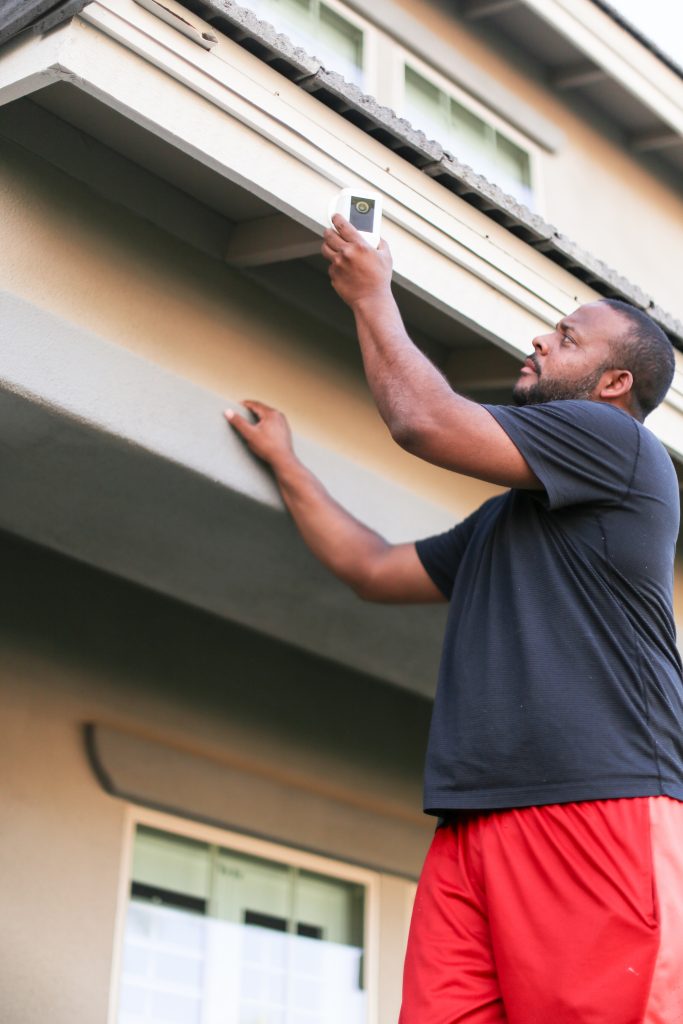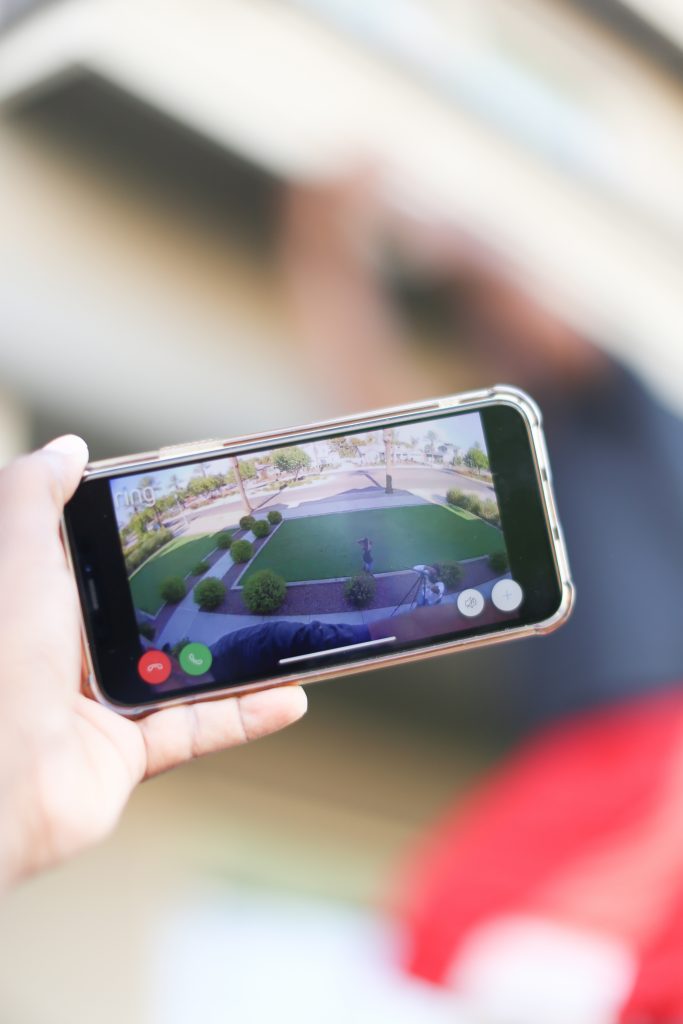 Outdoor Wi-Fi Cam with Motion Activated Floodlight
If you have and existing flood light replace it with Ring Outdoor Wi-Fi Floodlight camera and get the benefits of a ring camera attached! Great idea for those with backyards that still need a lot of light but also need monitoring. Plus floodlights are usually in the perfect spot for max monitoring!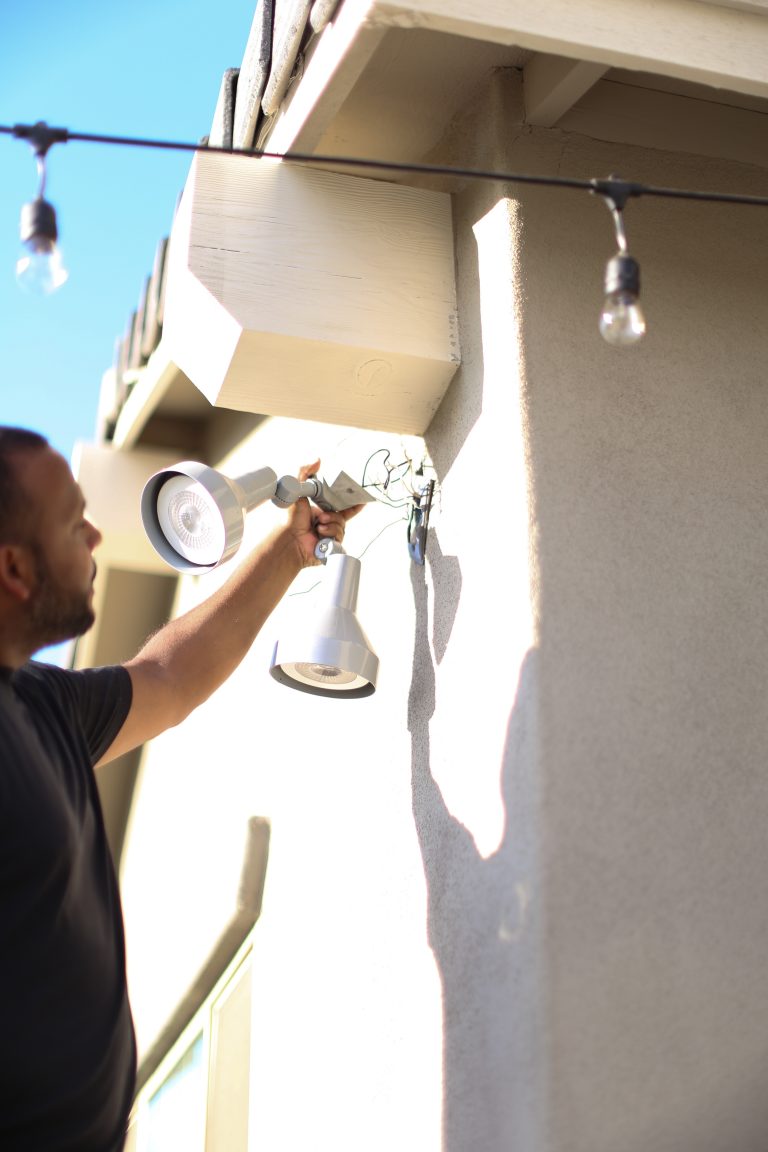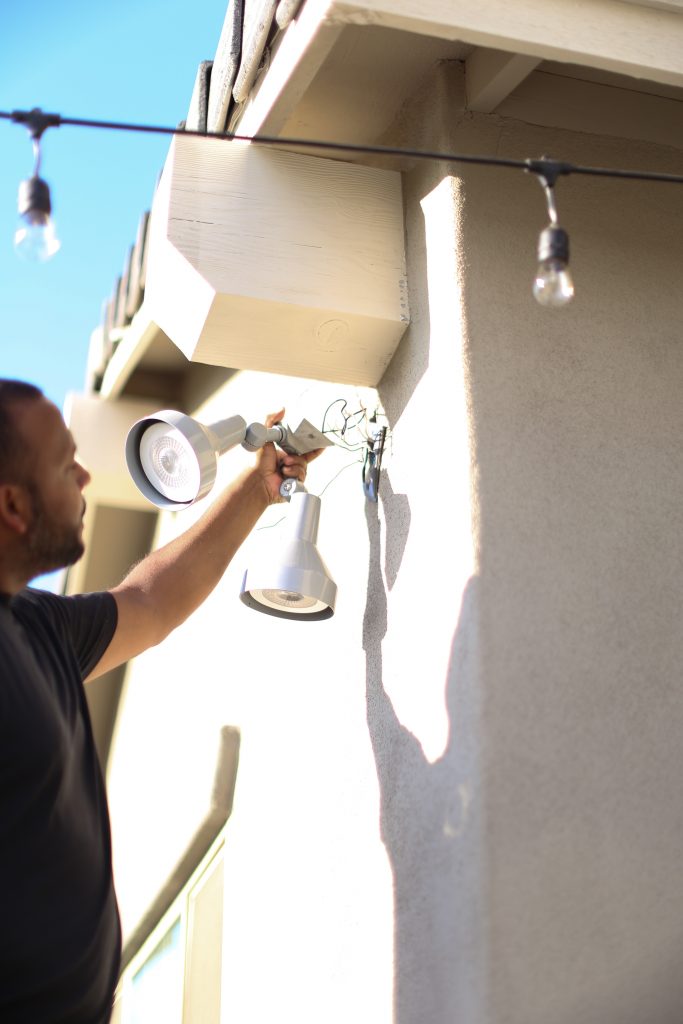 Just replace your old flood light with the new one and your done! You already know how to use the RING app so just add another device to your circle of security!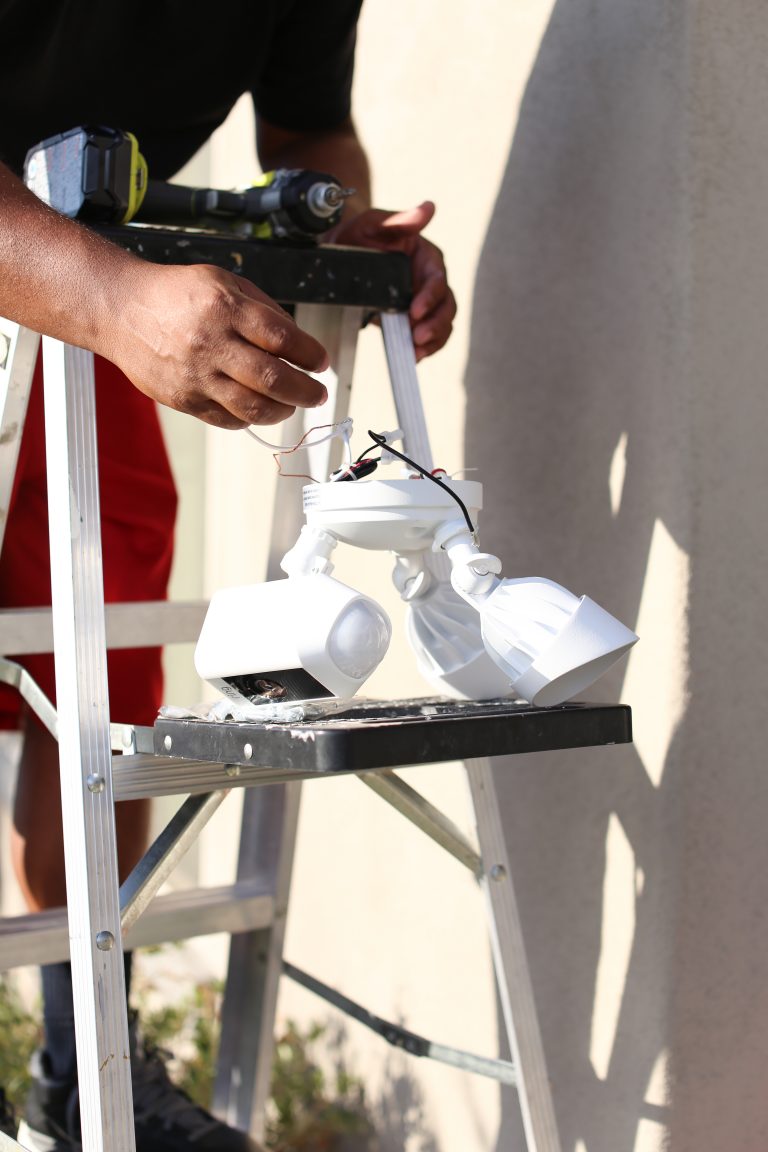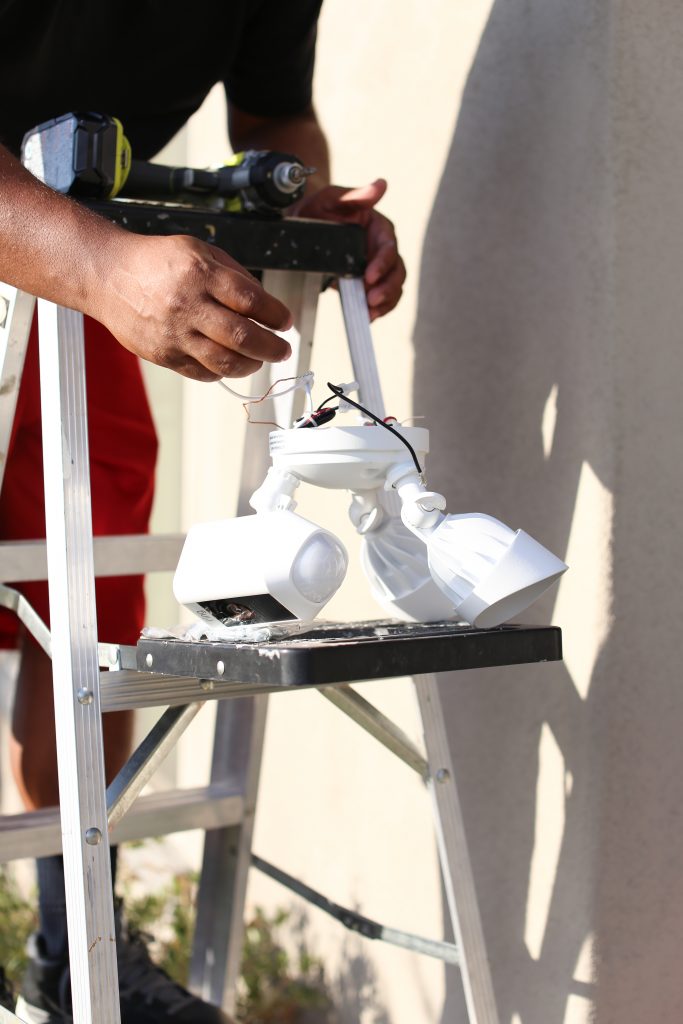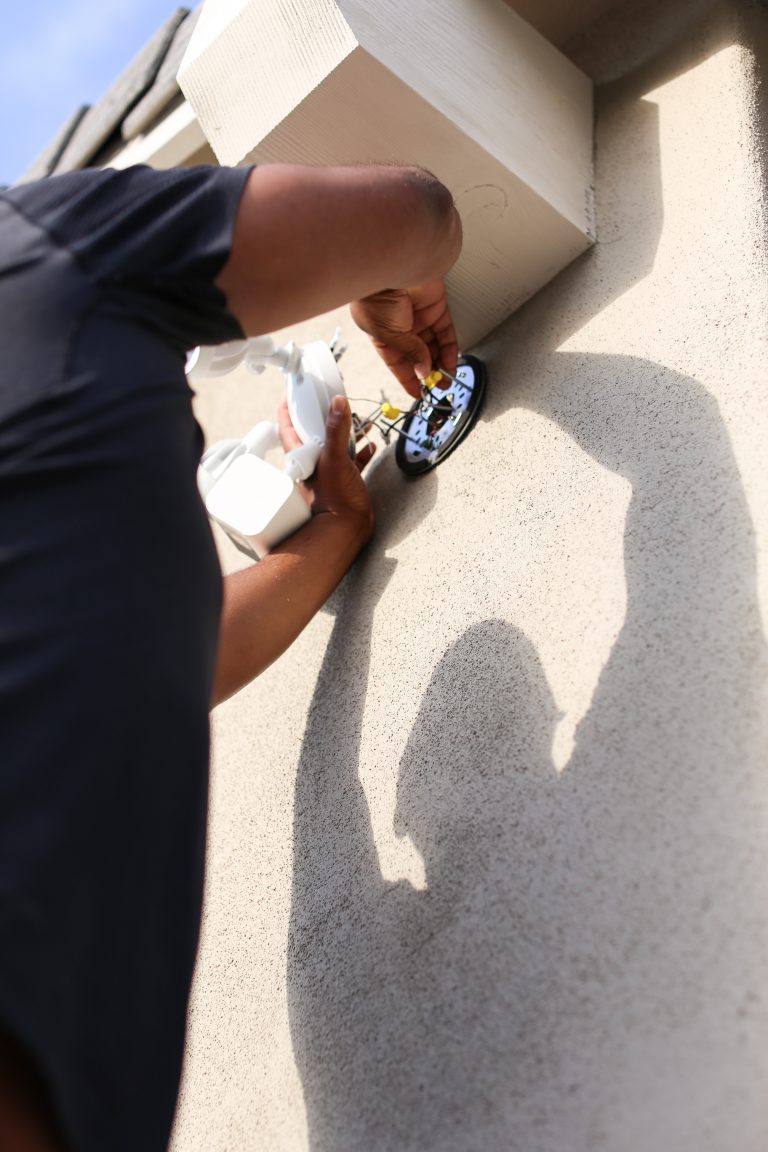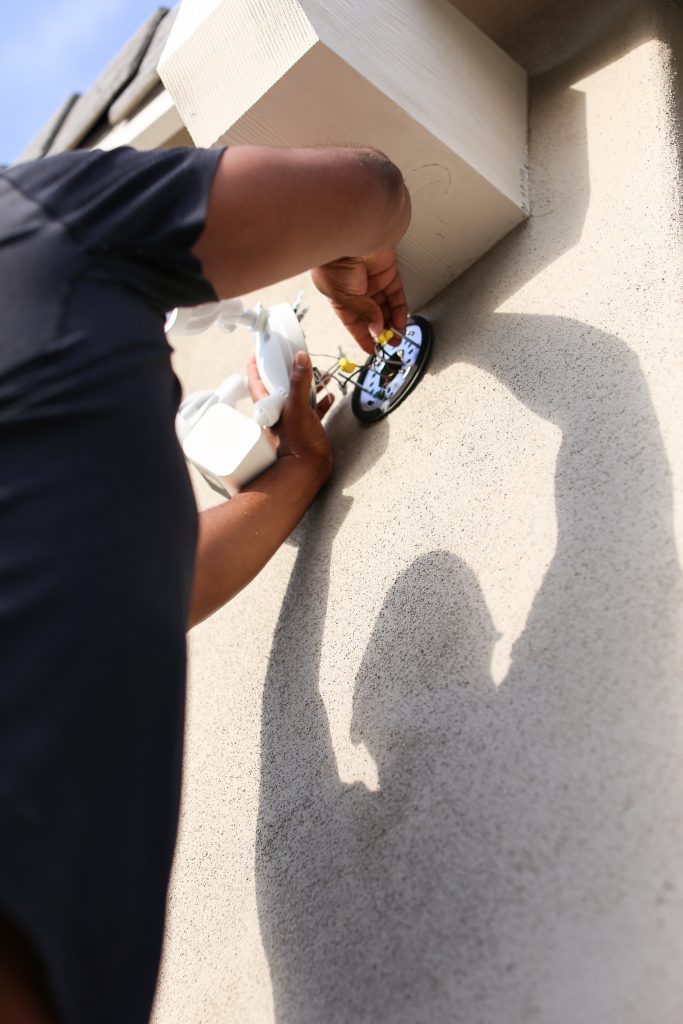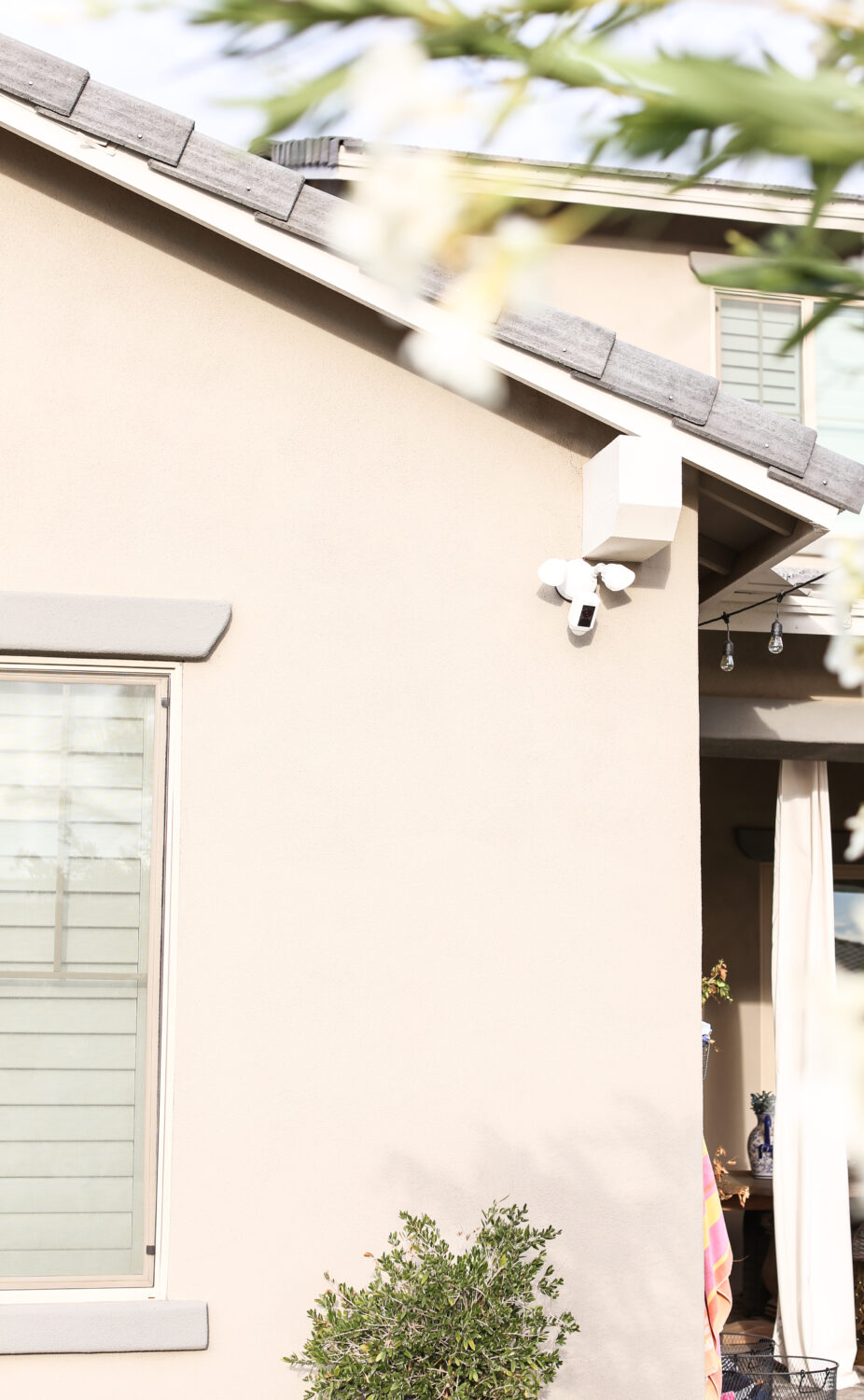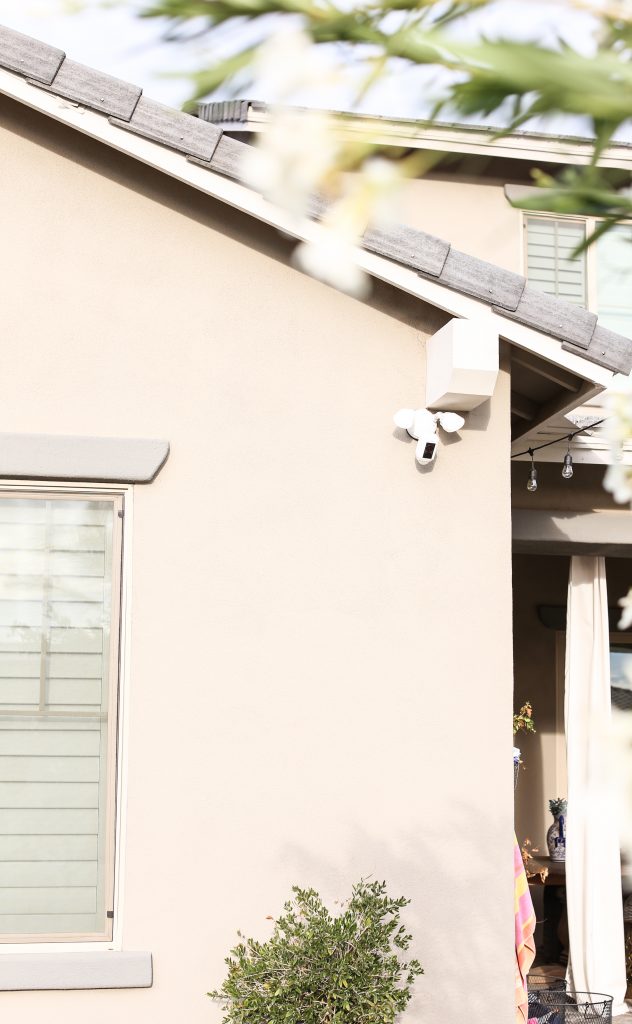 Don't forget about Ring Alarm security system, and RING PROTECT that comes with the purchase of your security cameras!

Looking for more smart home tips?
Read
Smart Home Guide for Busy Moms, Smart Switches
Smart Home Guide for Busy Moms?