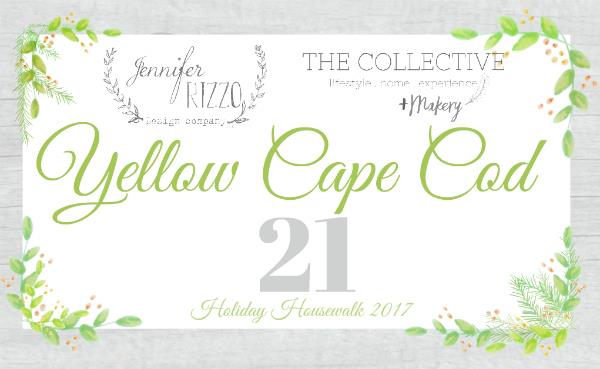 Hello Everyone from Yellow Cape Cod! Was that not such a gorgeous tour! I just LOVE everything about it! All that RED and that cabin! My goodness, I'm moving in! I'm so happy to back this year to share our 2017 Christmas House! This is our first FULL year in our home and I'm feeling so much more comfortable with my FOREVER evolving decor style.
I love getting the house ready for Christmas. It's one of those things I remember from my childhood very fondly. I remember my mom getting all the decorations out the day after Thanksgiving and decorating our one white tree with so much joy. Because of the blog I decorate Christmas earlier than most. Our first tree goes up in October and everything is pretty much up by the end of November. For tours like this I use to frantically get the house ready just because I felt a bit of pressure for it to be perfect and AMAZING and OMG and WOW! But this year I just didn't go there.
I enjoyed it.
I slowed down and really just tried to decorate and enjoy the process again.
I tried not to do anything over-styled this year. I just thoughtfully placed our Christmas decor in new places with a fresh twist. I tried to use what I already had, ( which is A LOT) so you might see a lot of the same things from last year or years past and that's ok right? Because no one REALLY gets a new color scheme each year do they? :0) I love the fact that my job as a blogger is to bring something new and fresh for my readers each year. It gives you some great ideas IF you are looking to redecorate or remodel. I have some great resources and great partners so I'm SO thankful I get to do that!
But at the same time I'm a very real girl, with a real family and a real heart that just loves to keep things simple. If I wasn't blogging I would be the girl who kept the same Christmas decor for 20 year and be super ok with it…lol!( Ok maybe every 5 years) Plus I don't ever want YOU guys to feel pressured to change things up as often as we do. You shouldn't be racking up your credit card or going into debt to decorate your home….lol. So it's fun and GOOD for us to see a different take on the same stuff! The only new room you might see is our living room with our dream tree we do each year with Michael's. But again, just enjoy it and maybe you'll see a few things you might want to add to your decor this year.
For those of you who aren't bloggers/influencers you probably just got your Christmas decor down from the attic or from the garage last week and are just finishing up your decor or maybe you want to be done by the 1st! So this is for you:
I hope our home brings you joy. I hope you can get some new ideas or maybe save some inspiration for next year. But my prayer for you is to ENJOY it. I bet you're here on this blog right now because you enjoy decor, you enjoy looking at fresh spaces and other peoples ideas. I hope you can see some potential in your own home. Maybe a rearranging of two of your favorite chairs with some Christmas pillows will do the trick. Maybe two big bows on your light fixtures is all you need to make your space feel like Christmas. In fact I bet you might even want to share your own space and your own ideas and you should because that's what this community is about. It's about sharing. Not comparing.
So thank you Jennifer from Jennifer Rizzo Design for hosting this amazing Housewalk each year! You are a gem and I'm honored to be apart of it this year with so many of my favorite blog friends!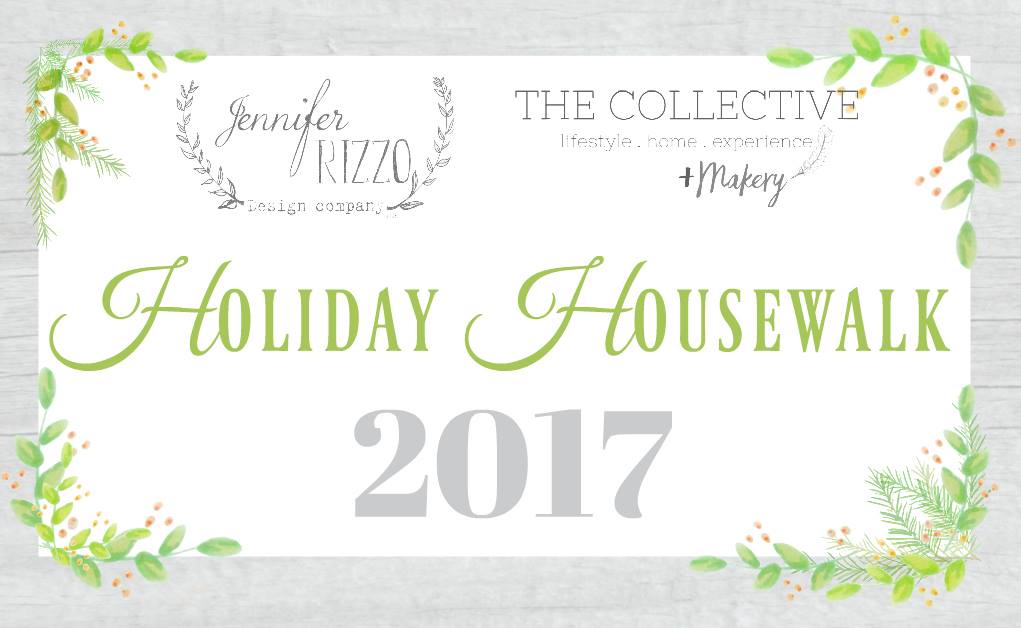 I'm just gonna give you a lot of pictures for each part of the house with links to shop if you see something that you might want to add to your own decor. So every now and then I might drop a little note to chat about the picture so just be on the look out! So here we go! First up our Christmas Kitchen. …..
Christmas Kitchen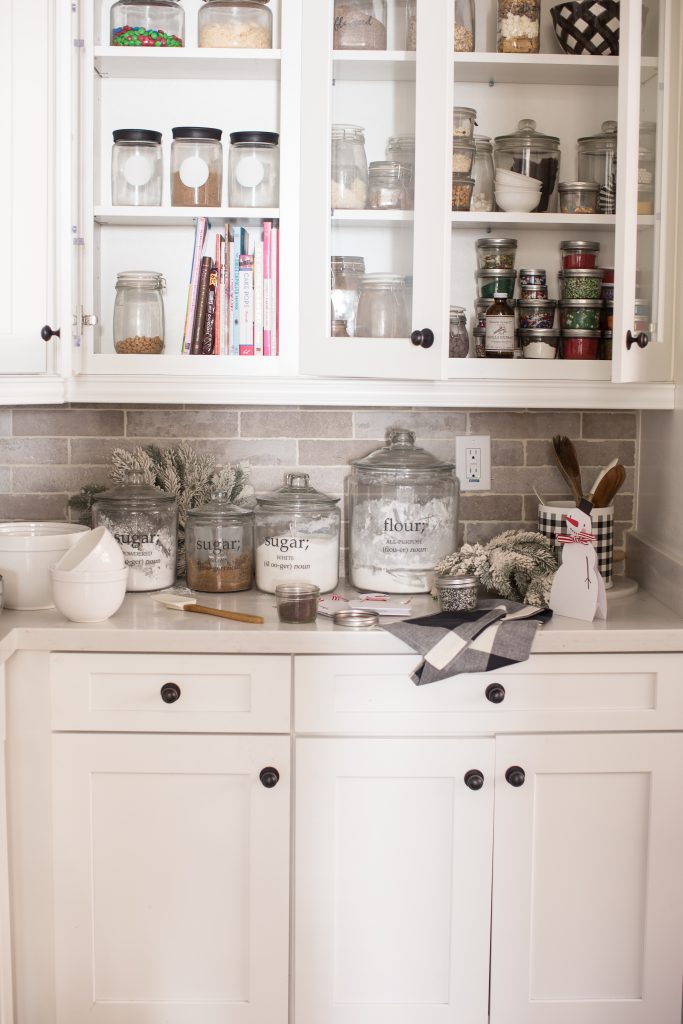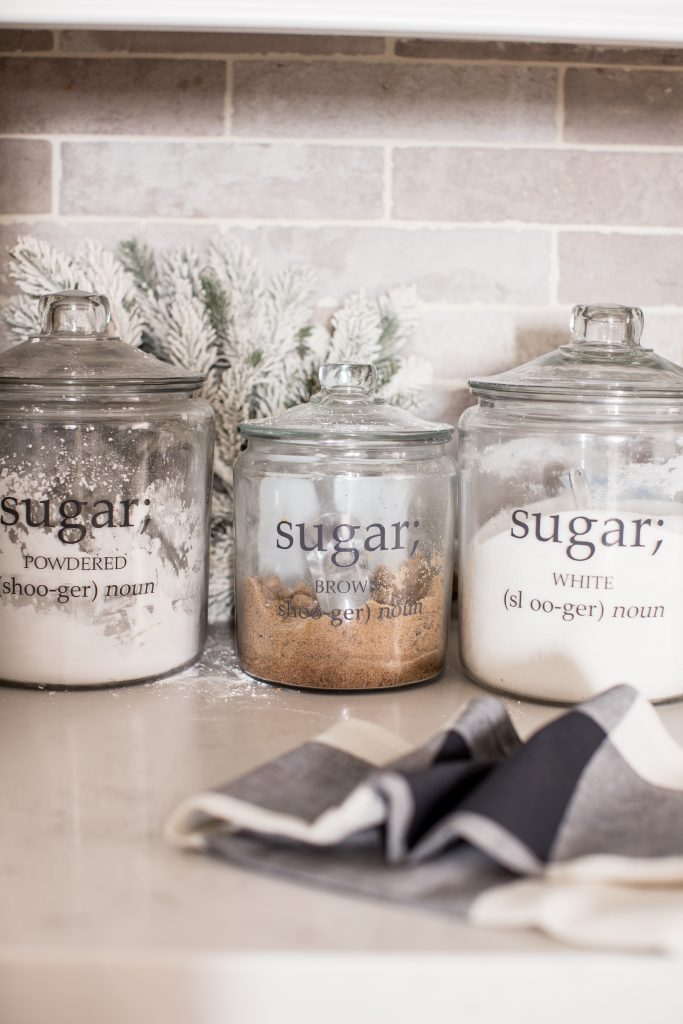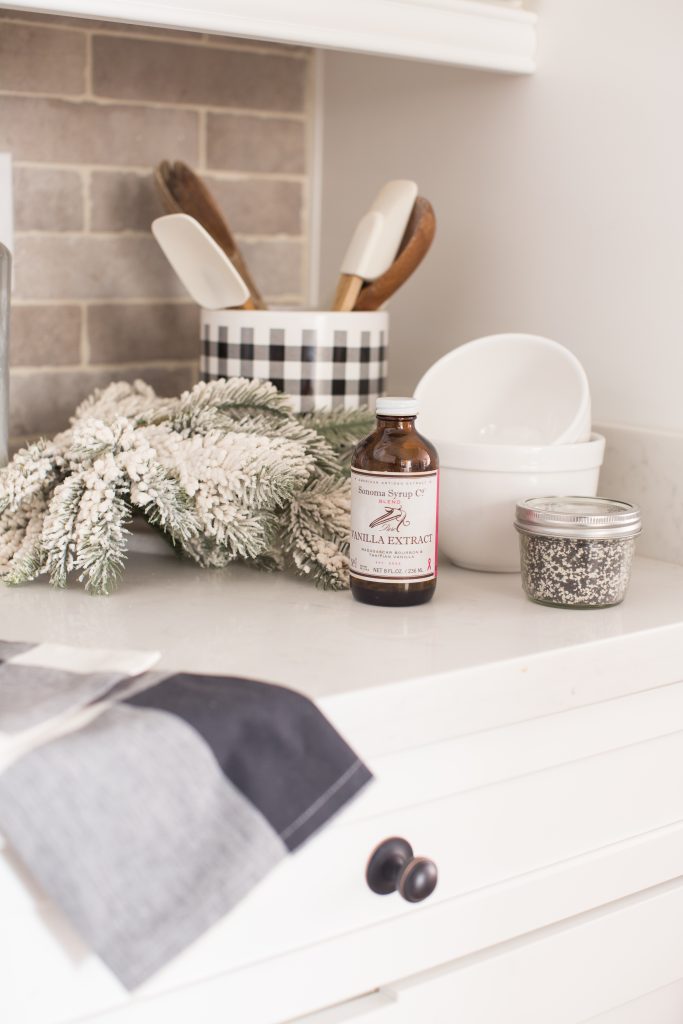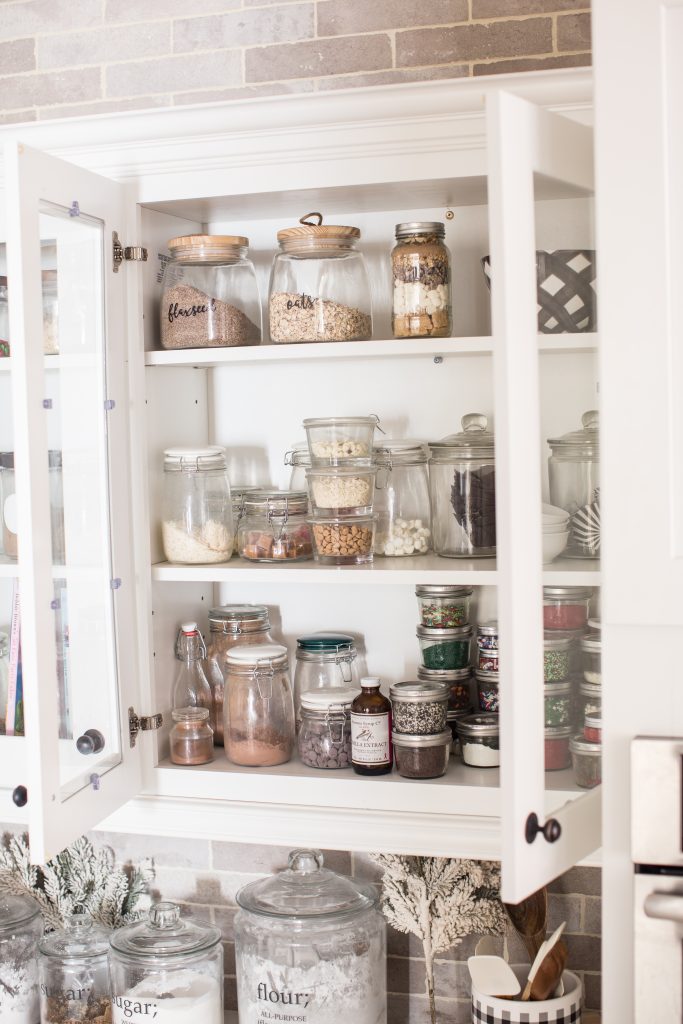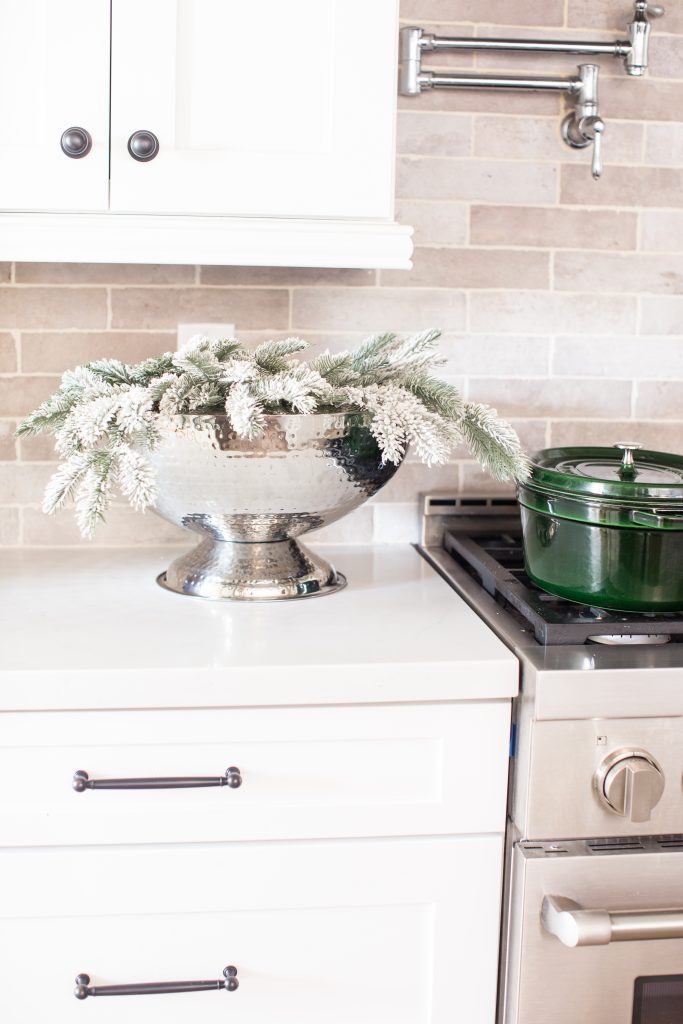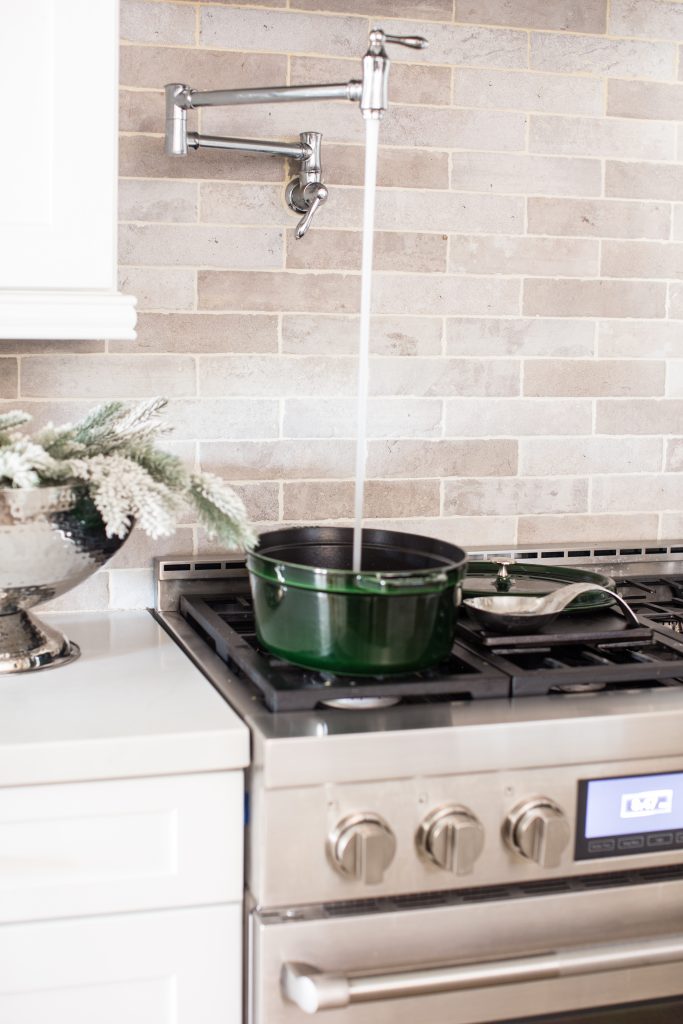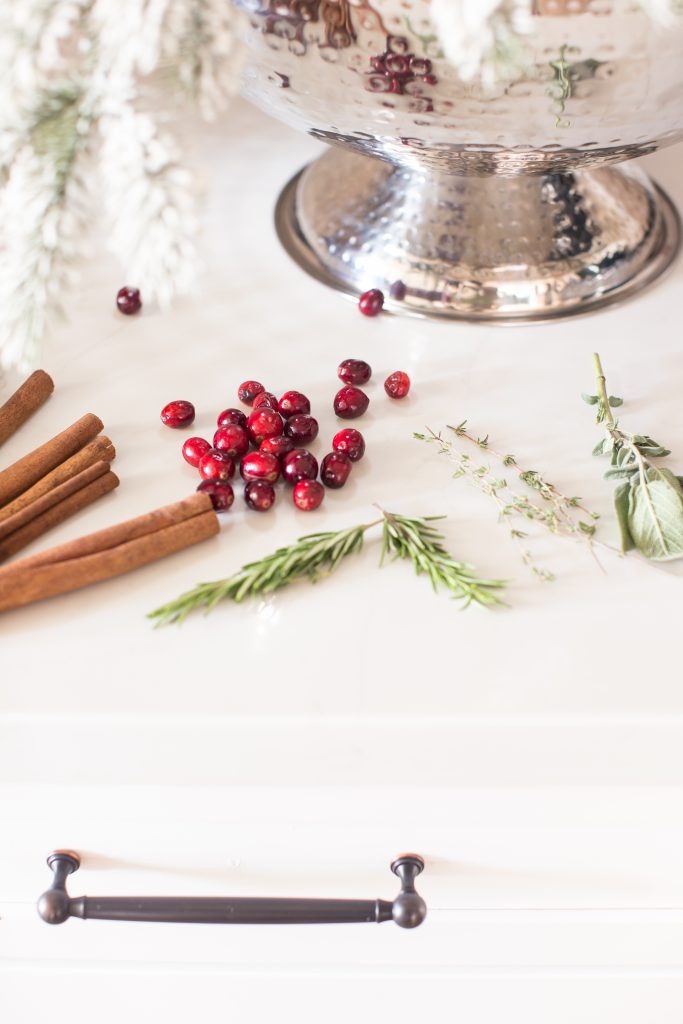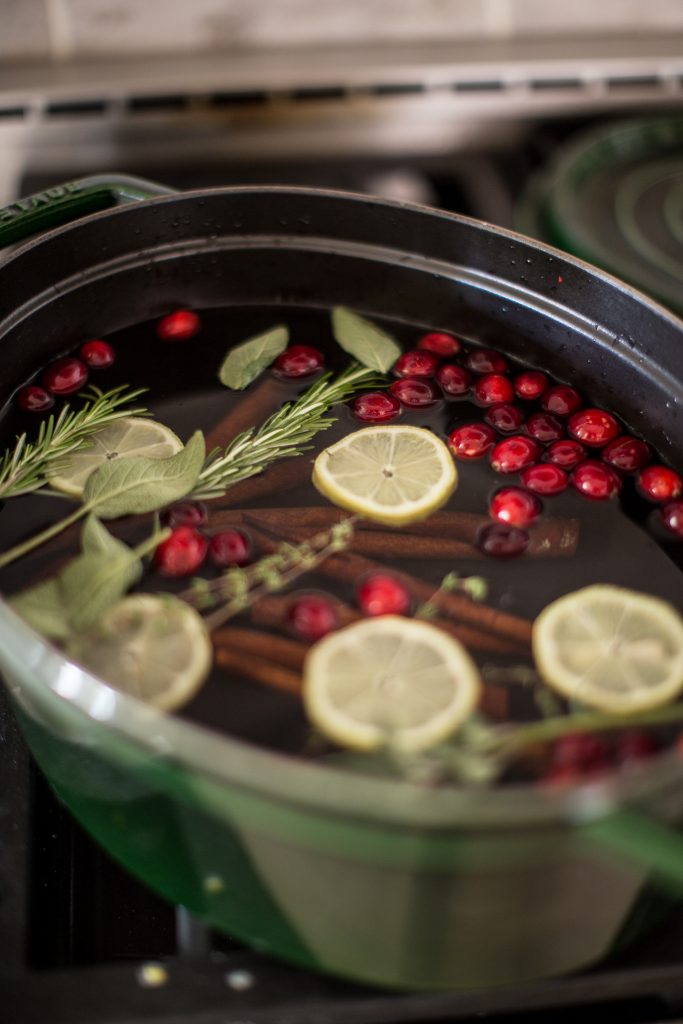 I shared a pot like this on my instagram stories for Thanksgiving and you all wanted to know the " recipe" but guess what? It's just a mixture of left over spices! So here is a good start…
POTPORRI Recipe: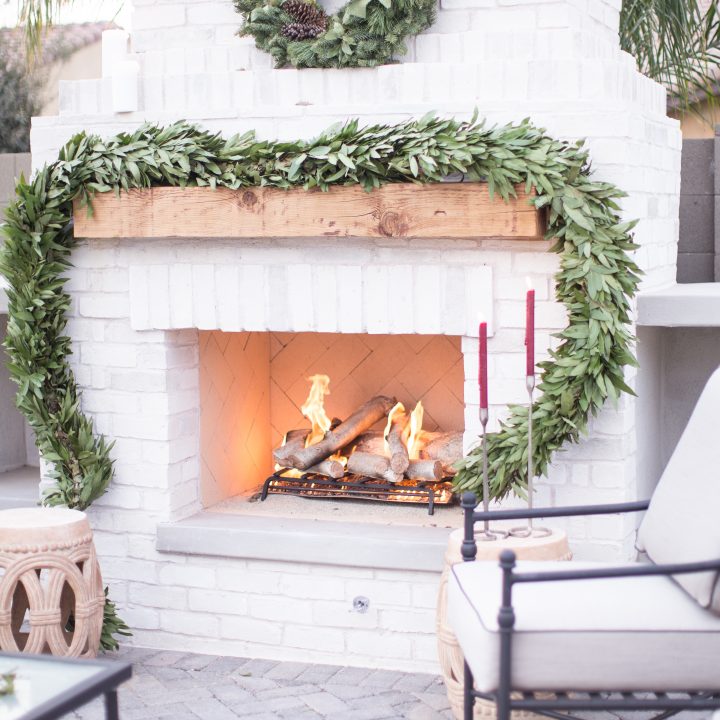 Winter Cabin Potpourri
Total Time:
1 hour
5 minutes
A stove pot simmer that will have your entire home smelling like Christmas. Perfect for the holiday season including Thanksgiving!
Ingredients
Handful of fresh Cranberries
1 sliced lemon or orange
5-7 Large Cinnamon Sticks
Rosemary Stems
Thyme
Bay or Sage
Pinch of Nutmeg
Water
Instructions
Fill up pot with water and add ingredents. Simmer on low for 1-2 hours or until water runs out.
Nutrition Information:
Serving Size:

1 grams
Amount Per Serving:
Unsaturated Fat:

0g
Simmer until water is low. You can add water up to 4-5 times before you toss it out.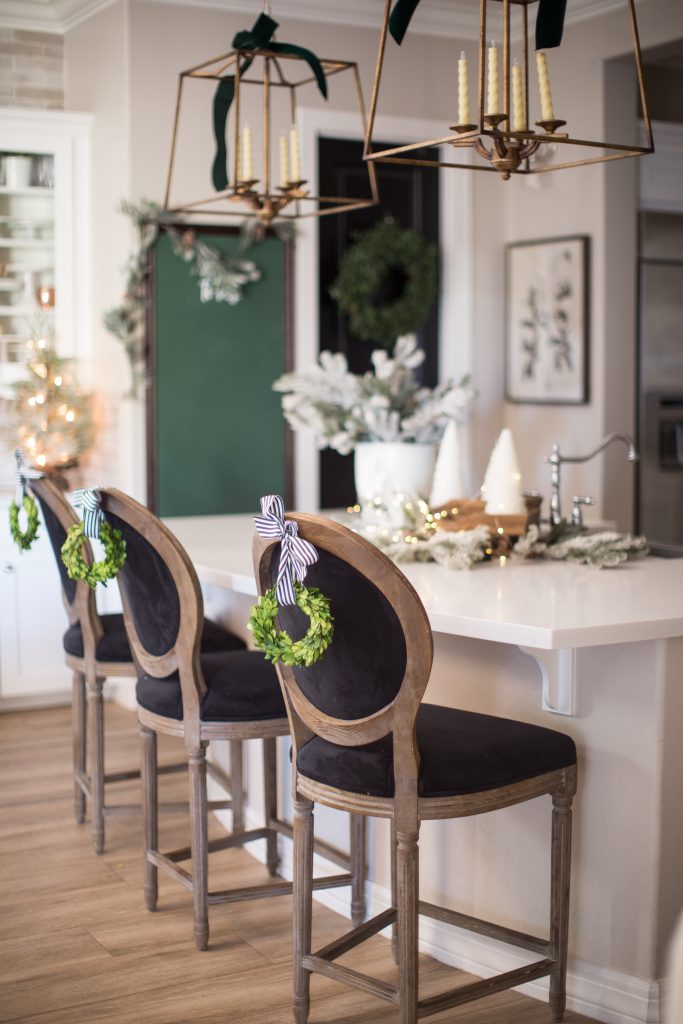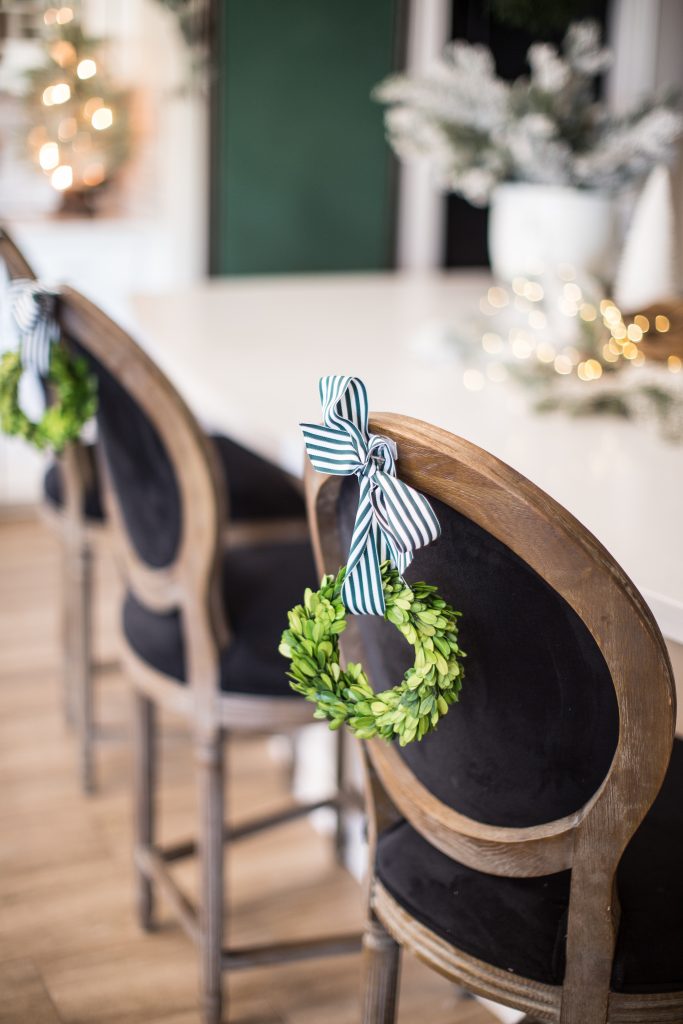 I've used these boxwood wreaths MANY times before. Remember them on this table a few years ago? I just used command hooks on the back of my chair to hang them!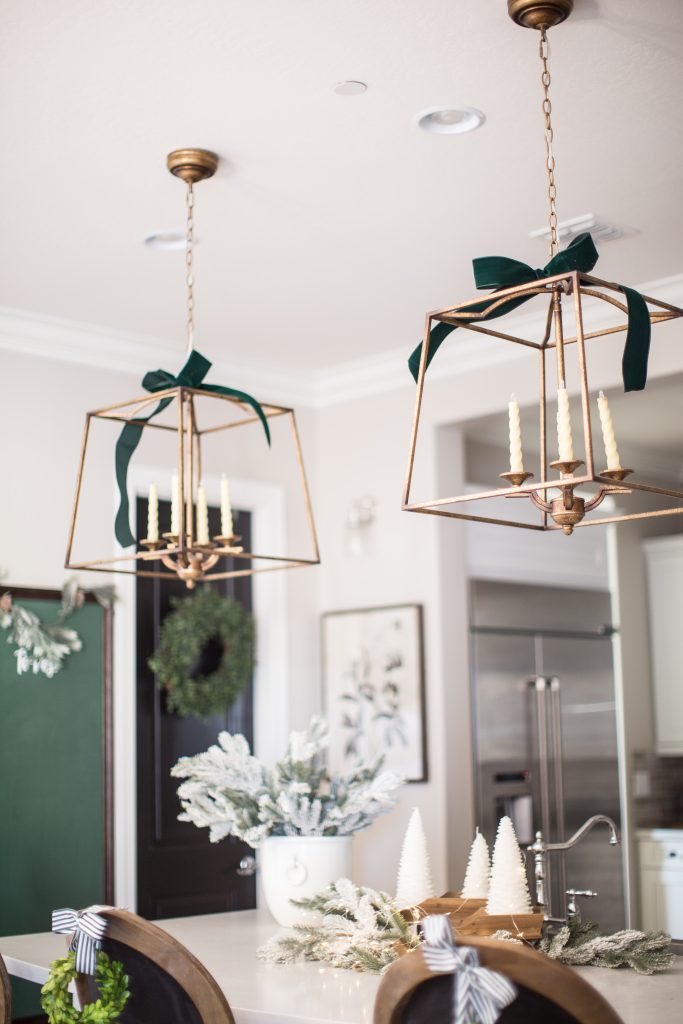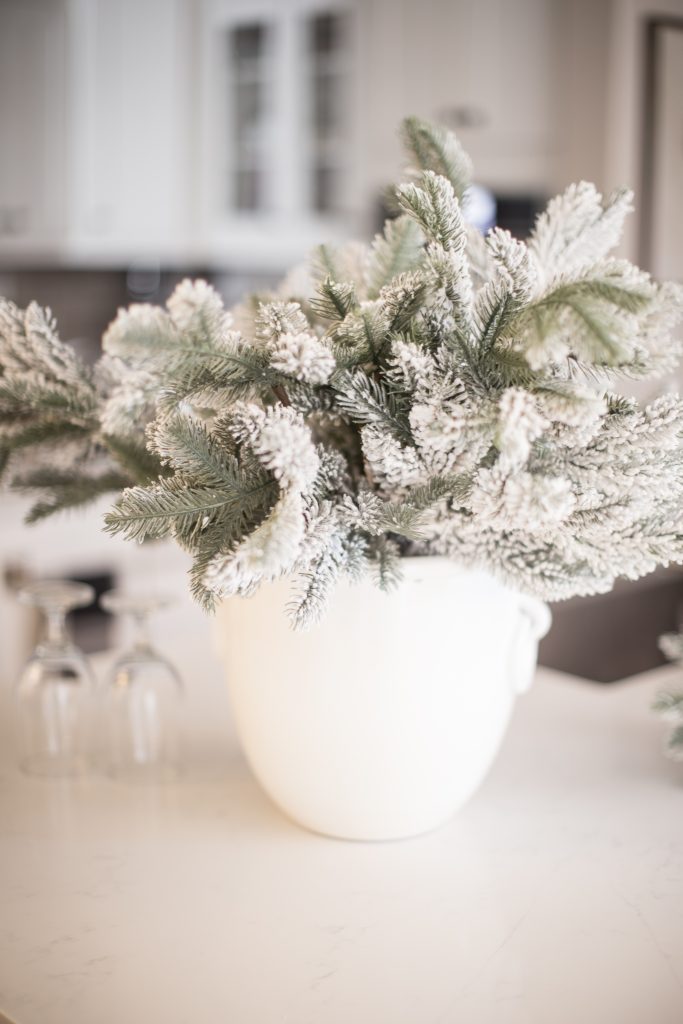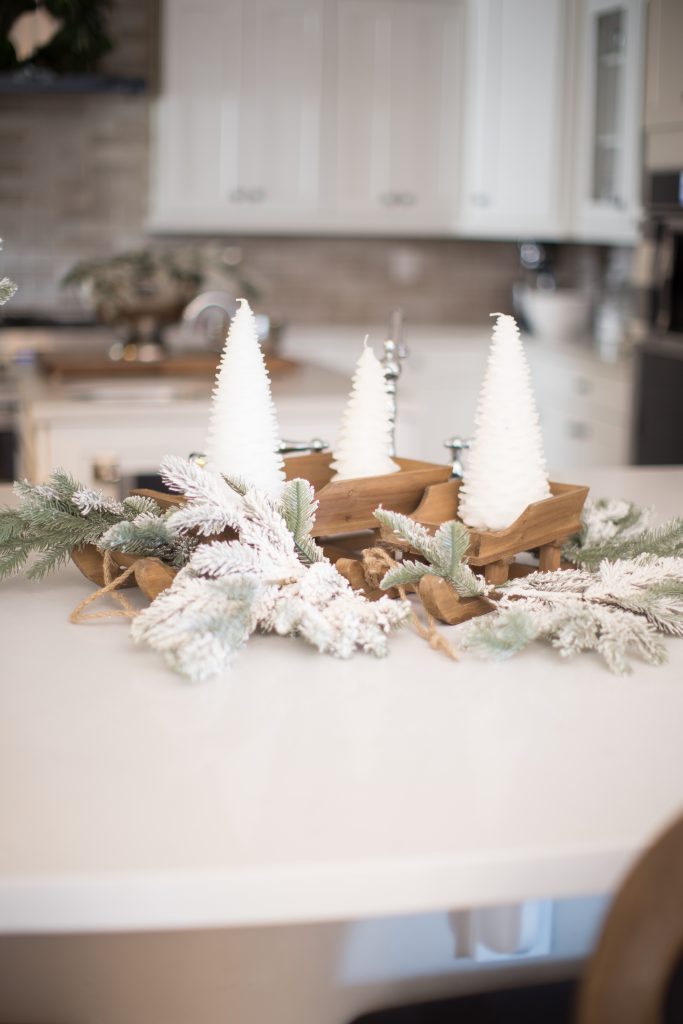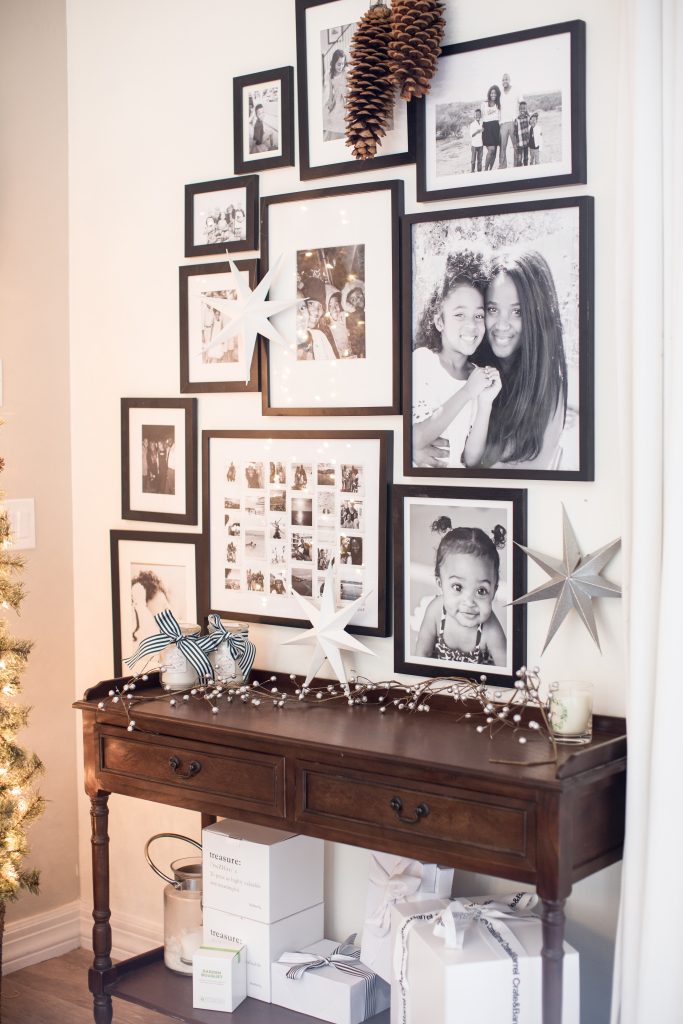 For this area I used a side table from last year and moved it over by the pictures so I could have a gift table…lol. Those are actually hostess gifts! More about that later.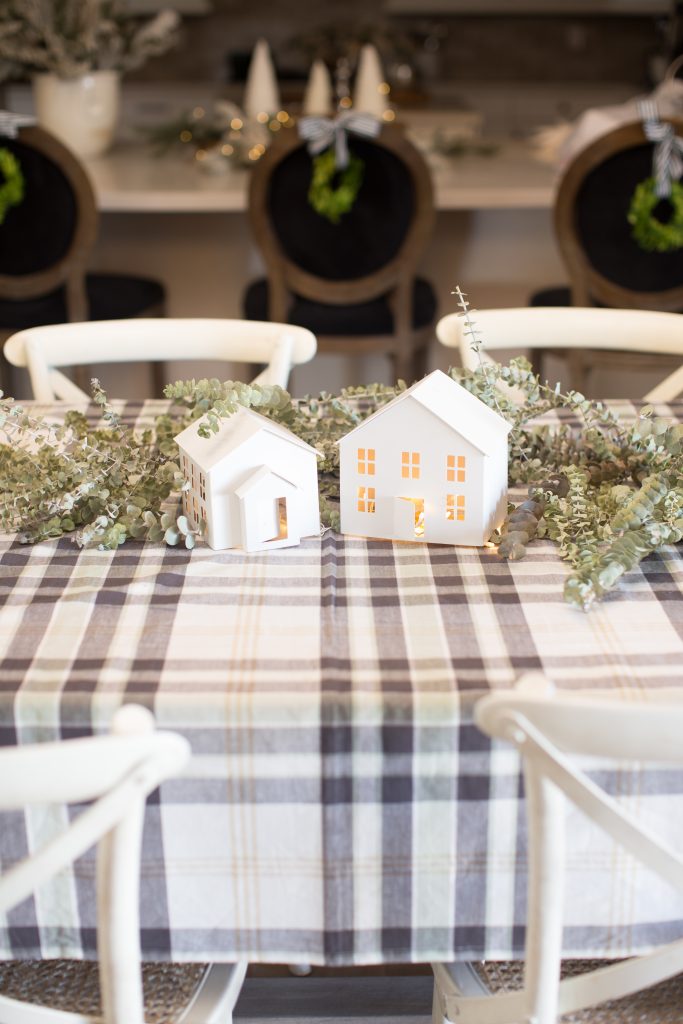 This table is full of the most fragrant eucalyptus. My friend has a tree in her backyard and generously gave some to me for the house! I LOVE it!!! Thanks Darah!
You can see that tablecloth here!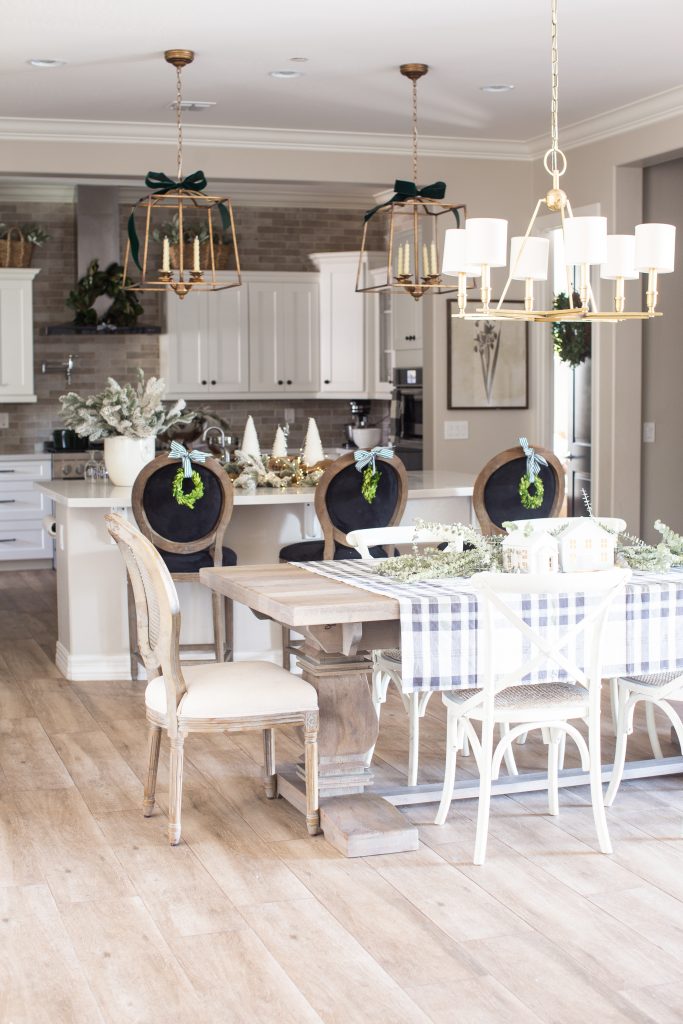 '
Living Room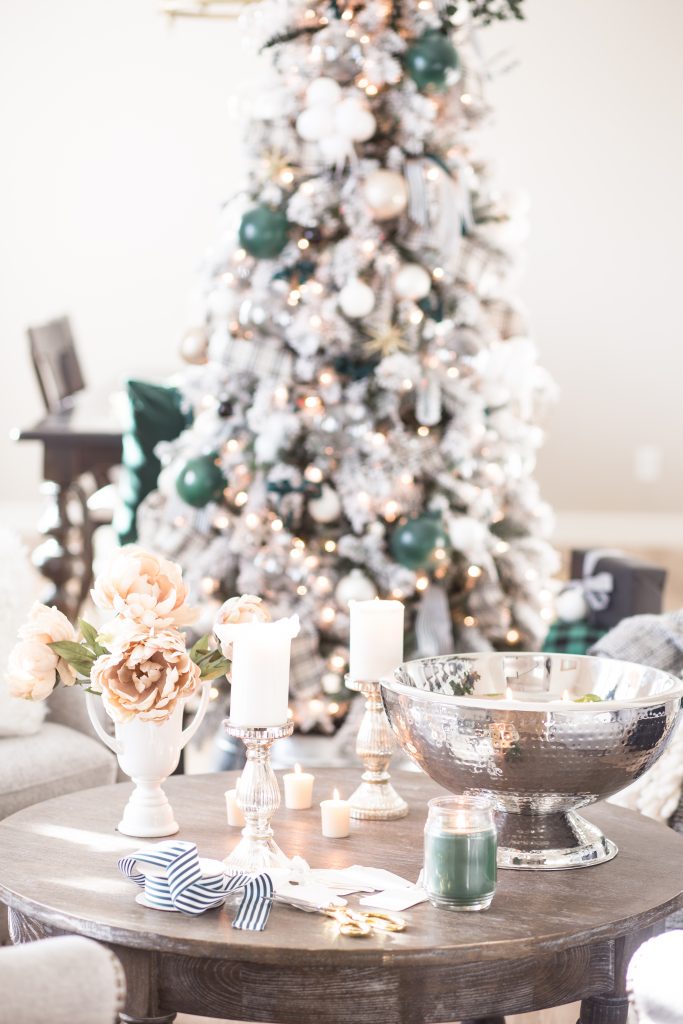 You can read all about this dream tree here!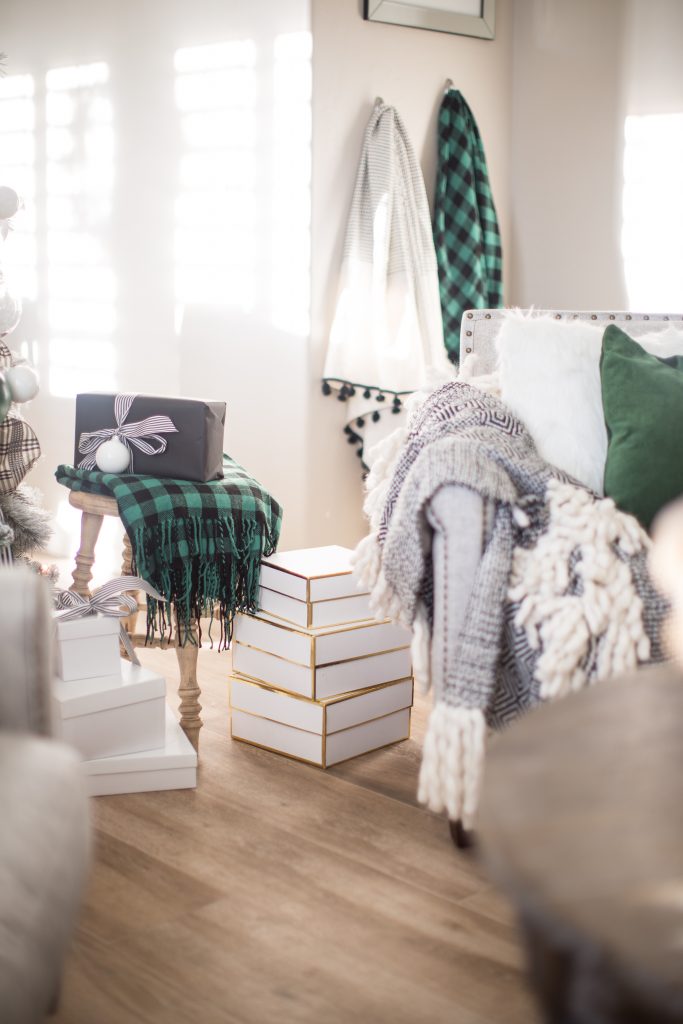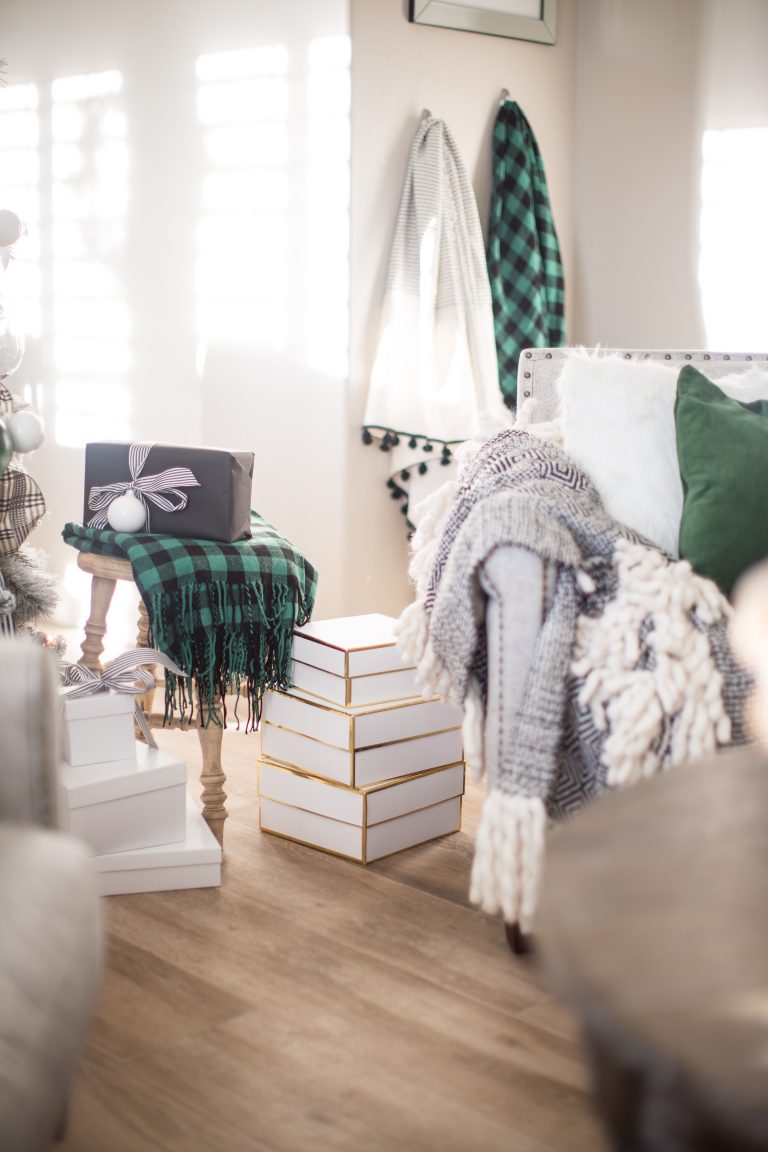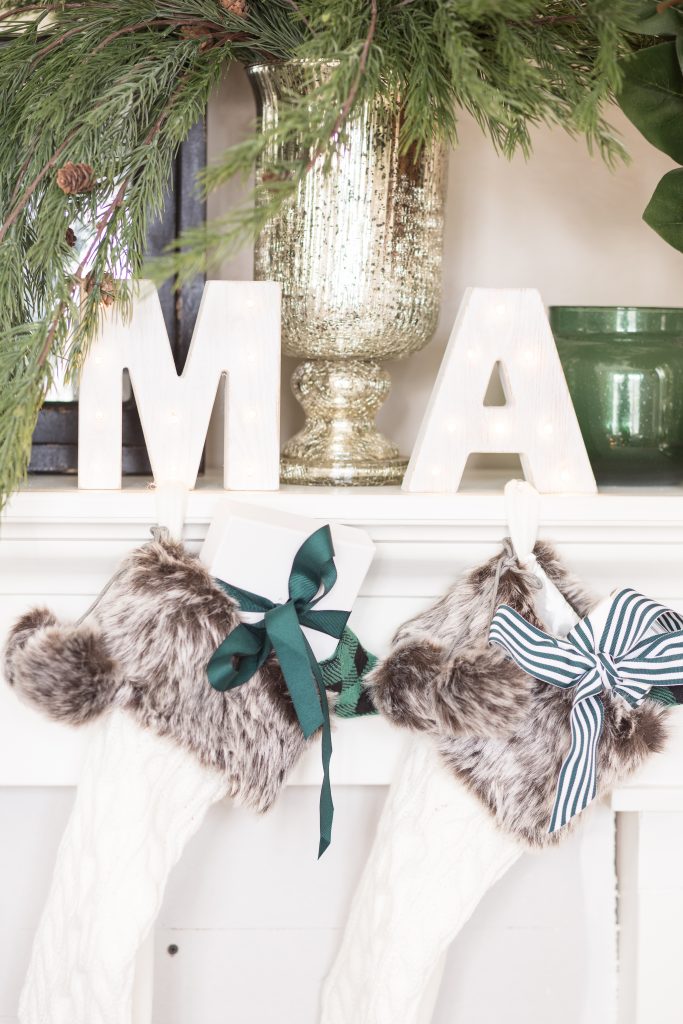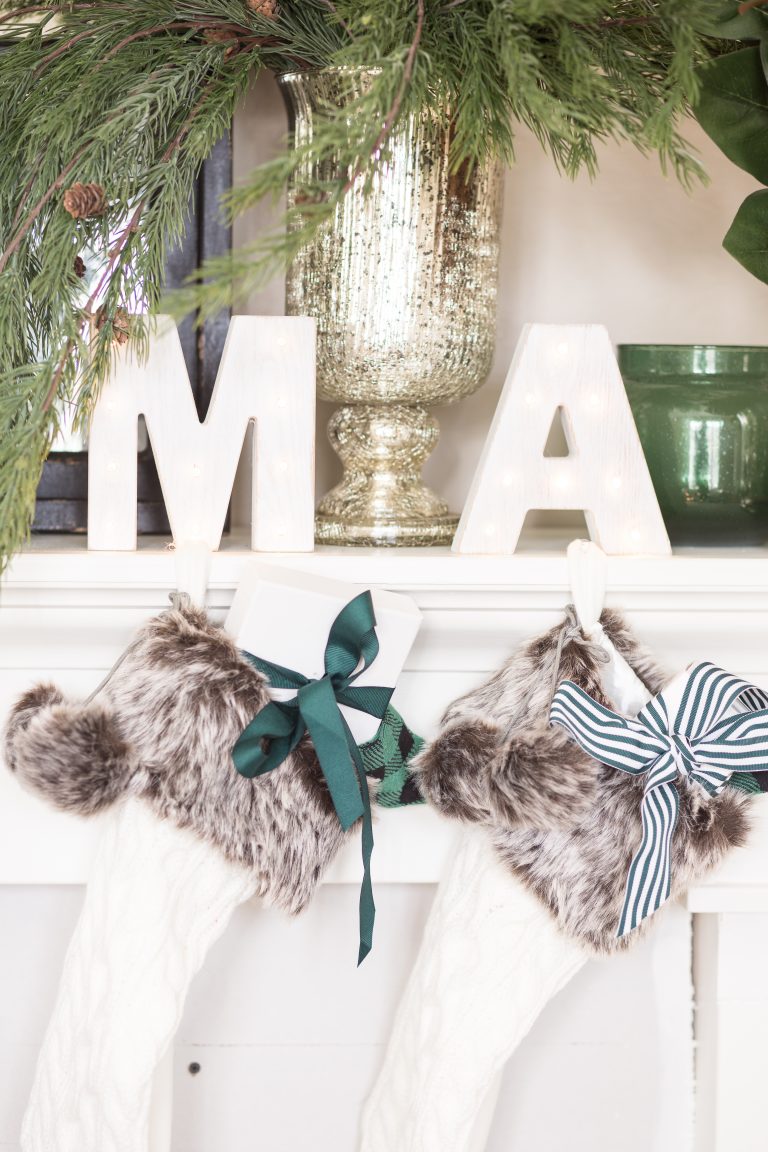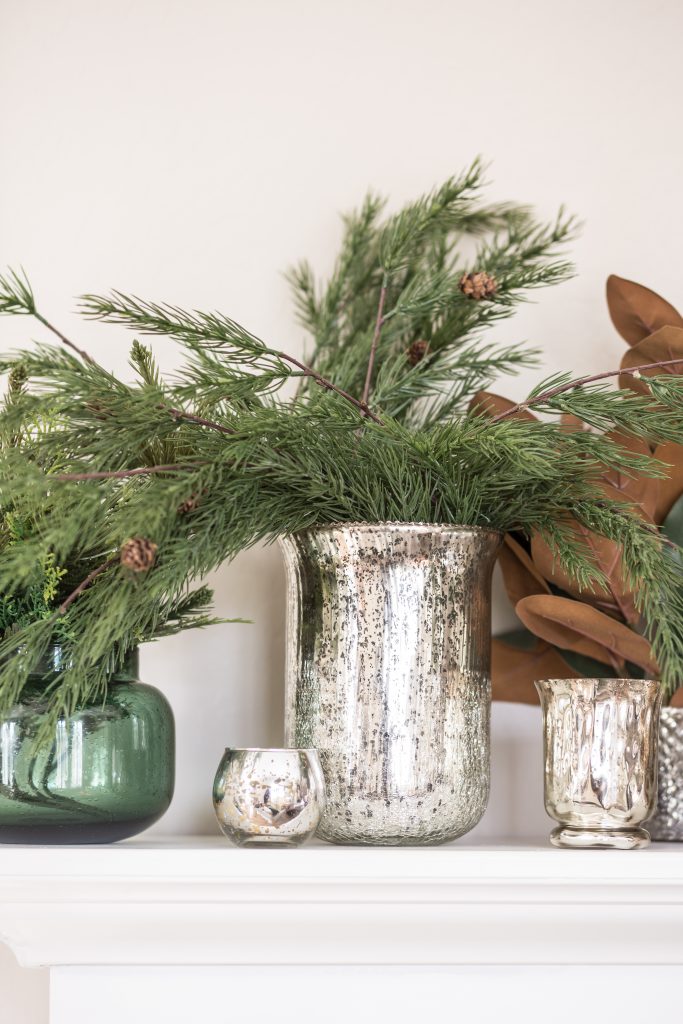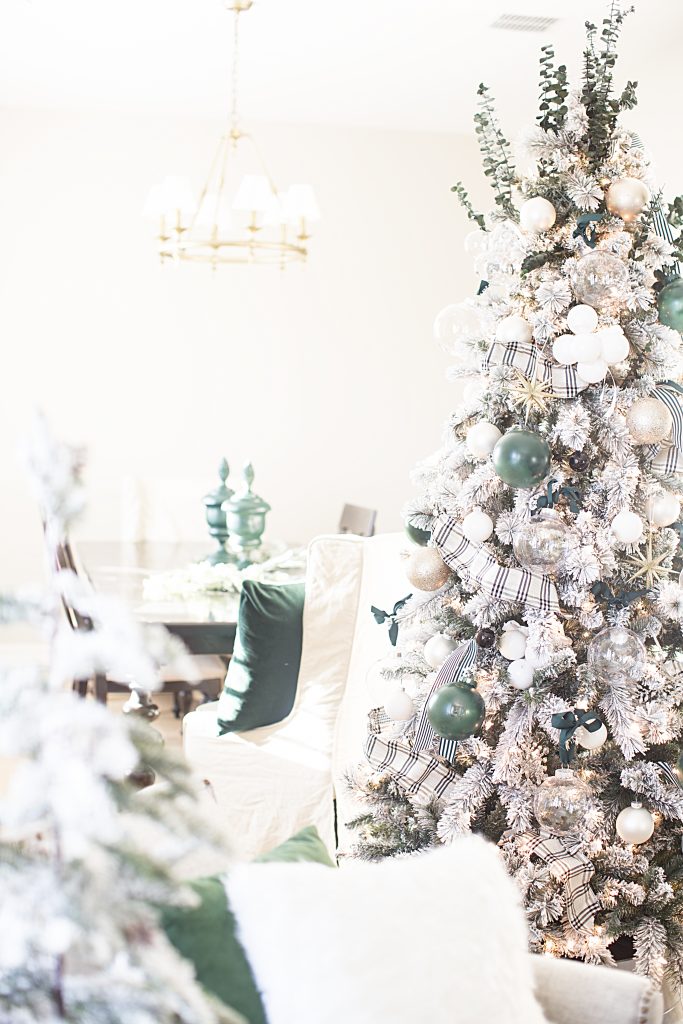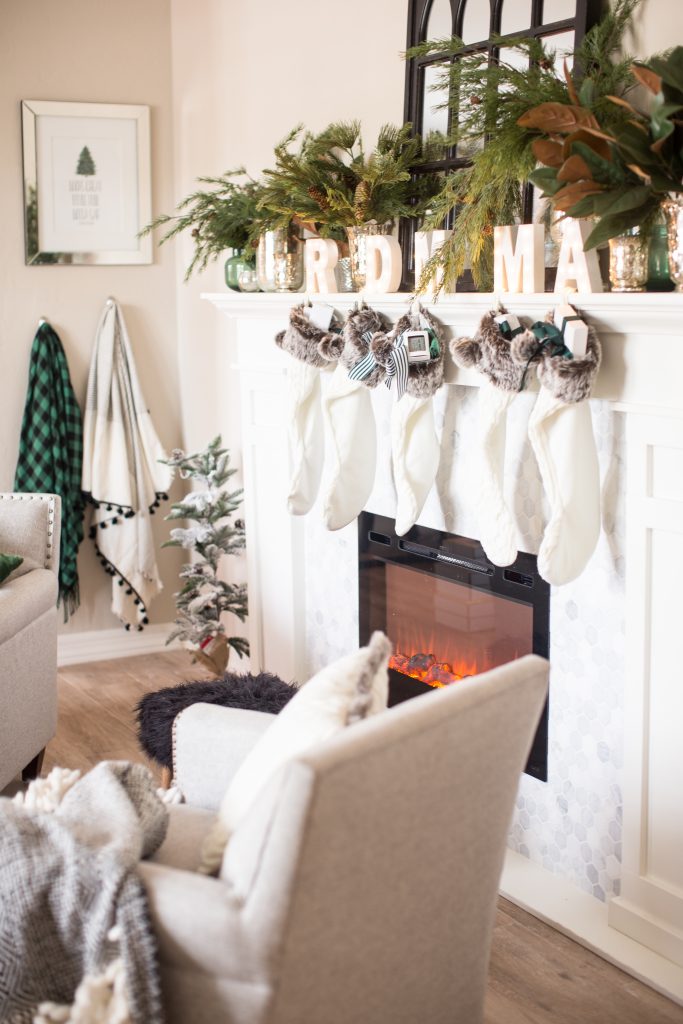 Entryway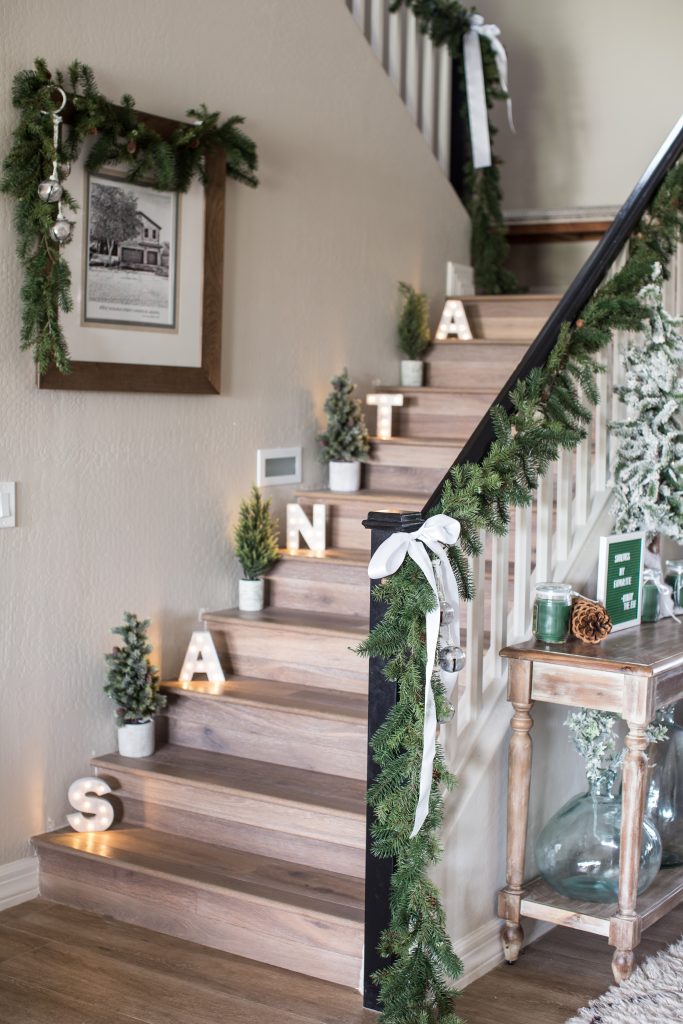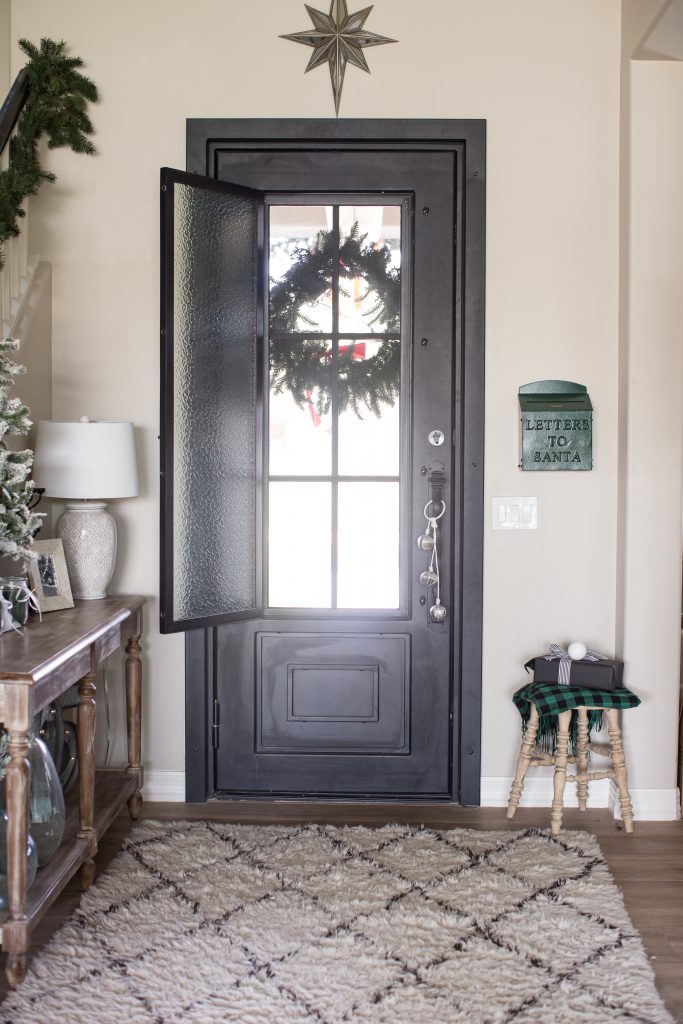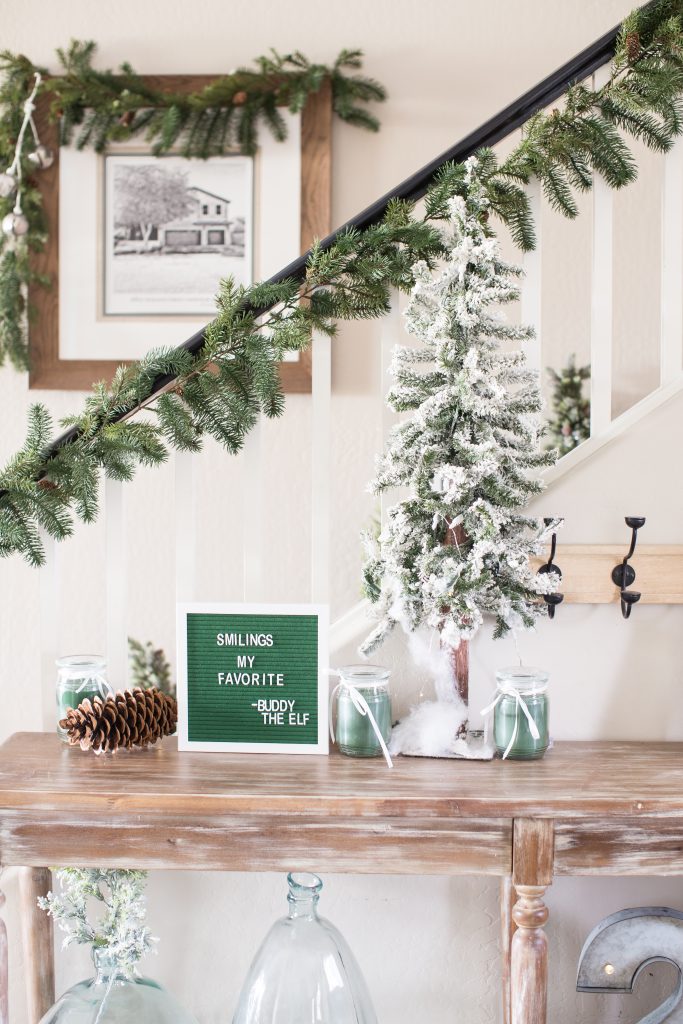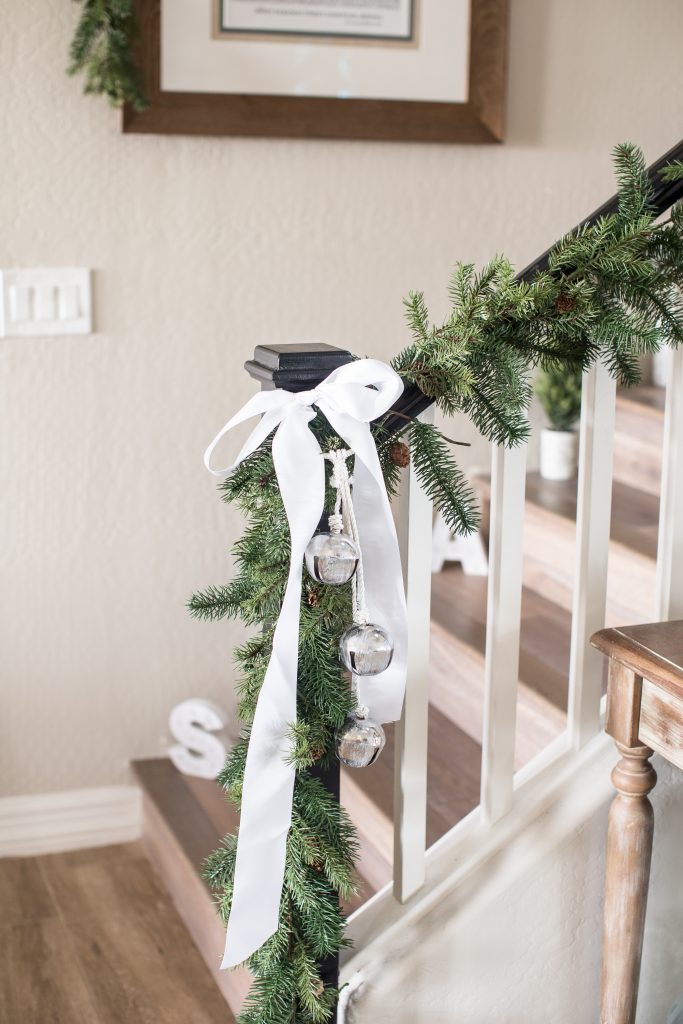 Family Room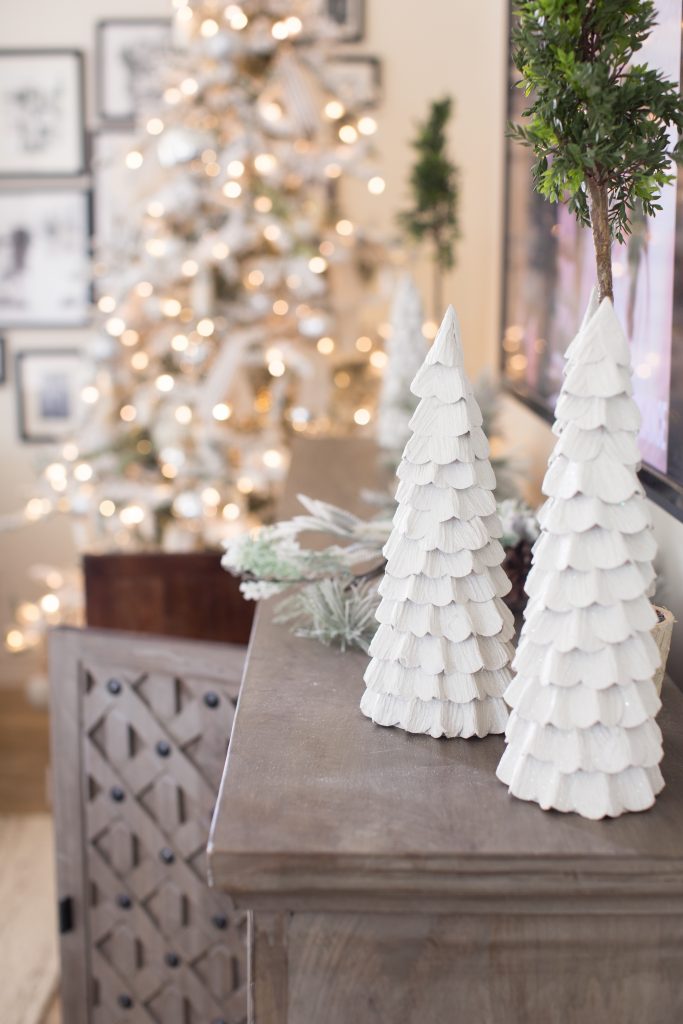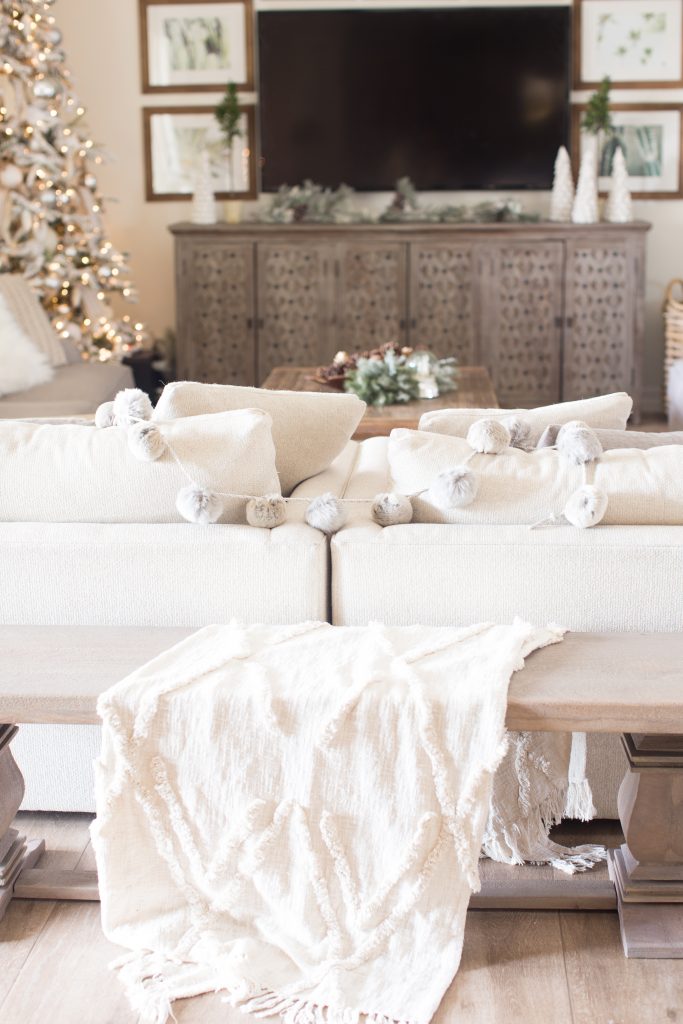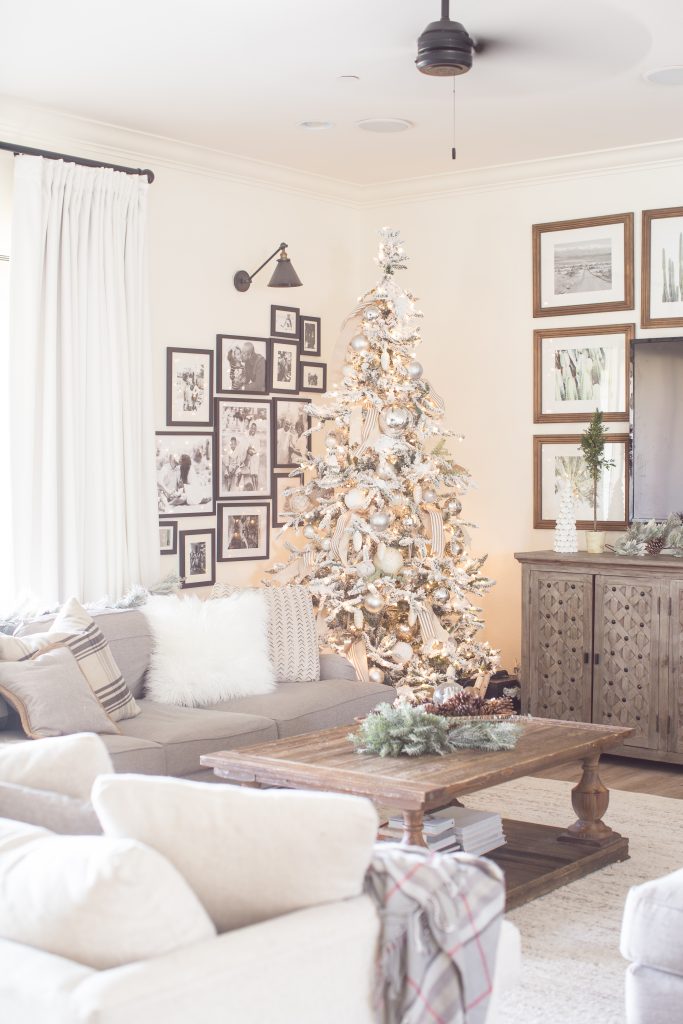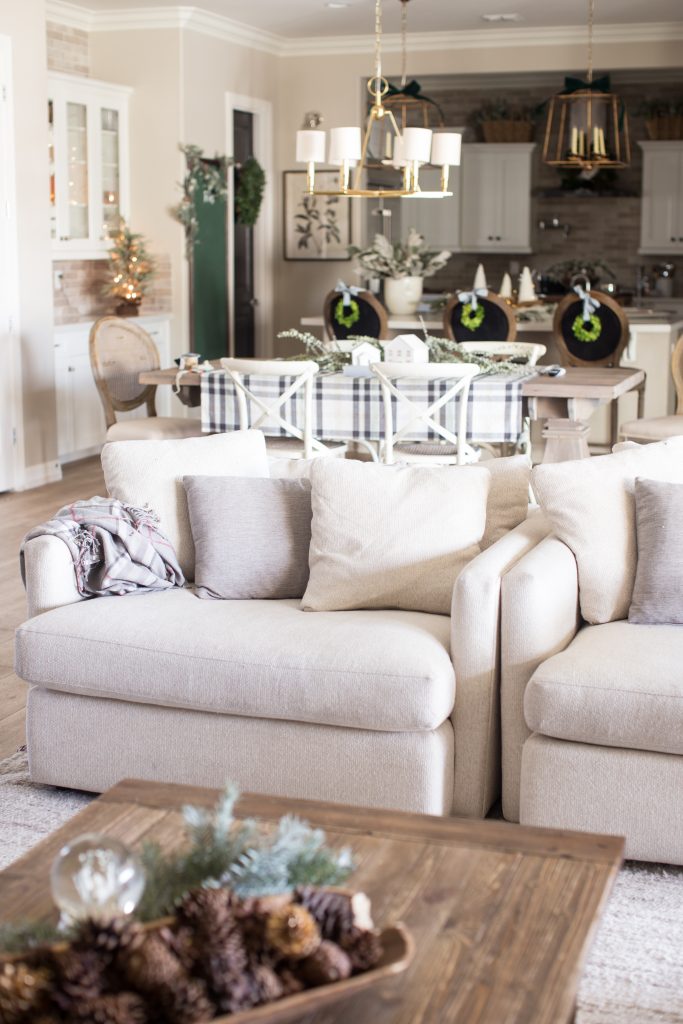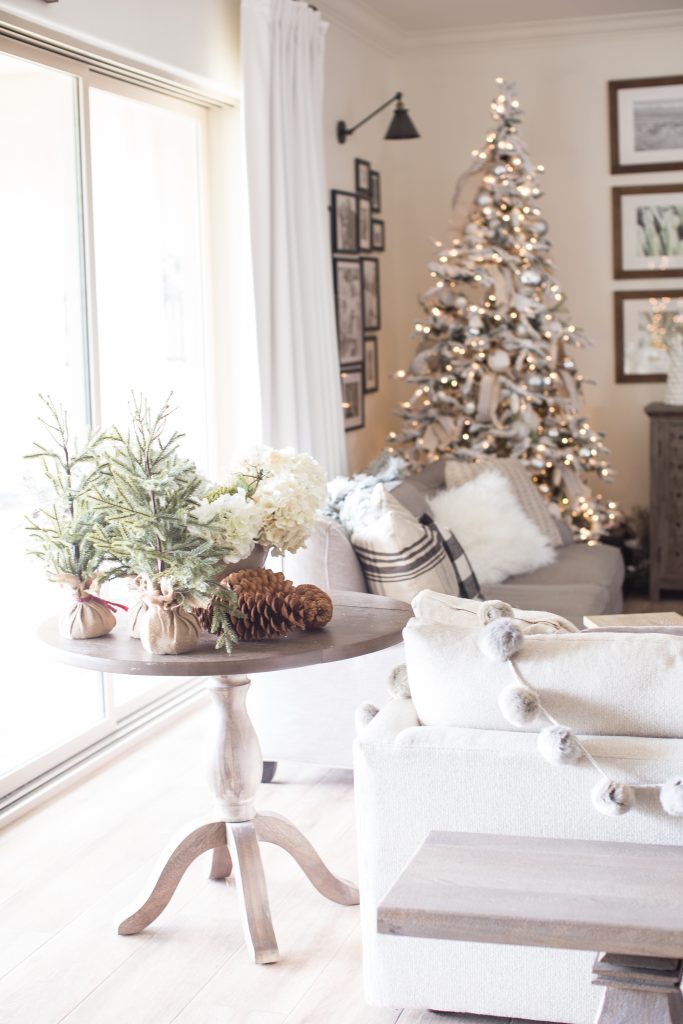 Coffee Bar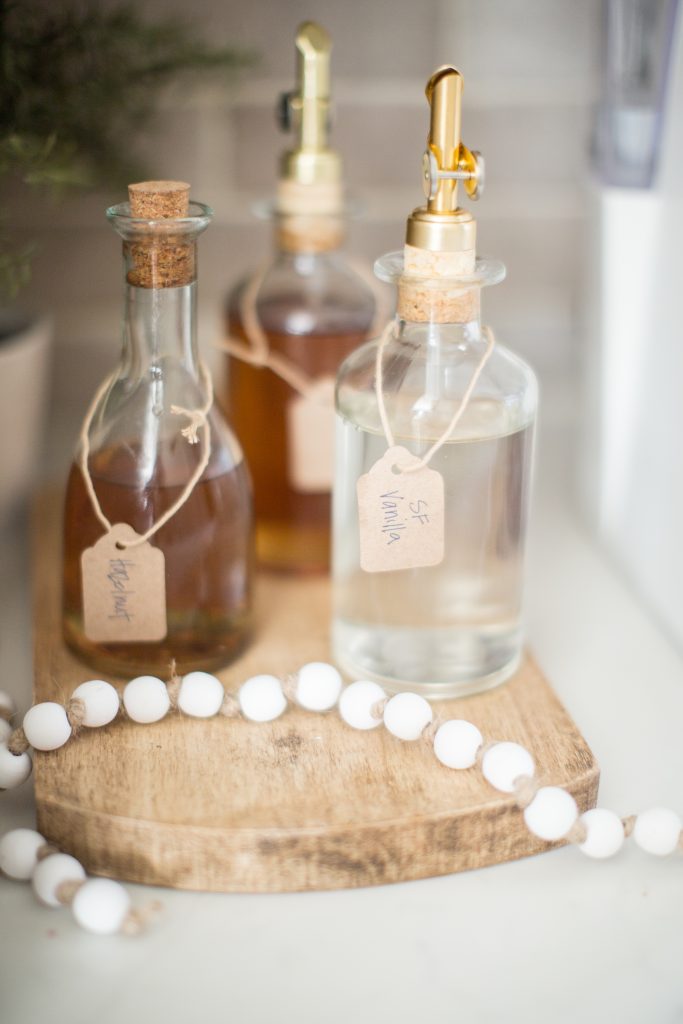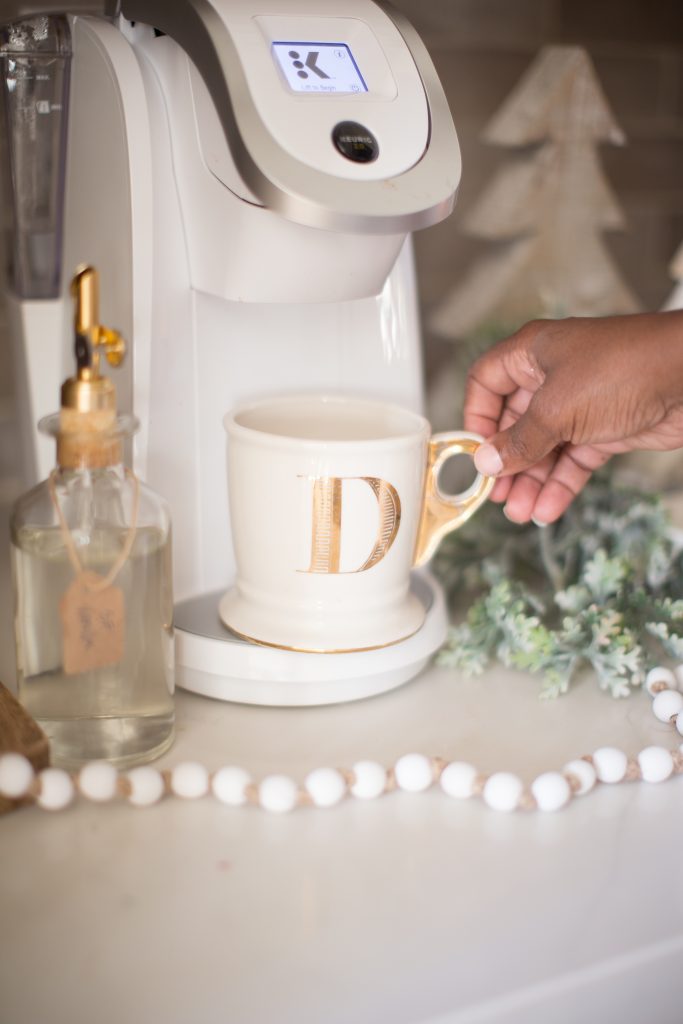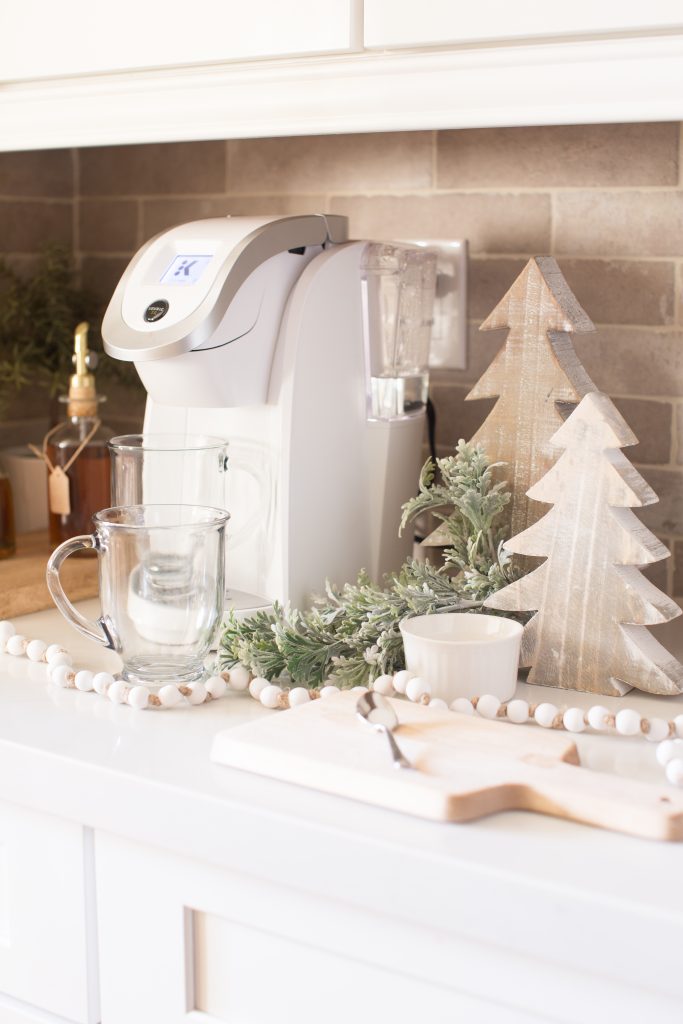 Outdoor Fireplace
For the first time this year we were able to turn on the outdoor fireplace! It's a chilly 77 degrees right now…lol but the nights get a little cooler. I draped our Thanksgiving garland from William Sonoma onto our mantel along with our fresh Lynch Creek Wreath ( did you see me unpack it in my stories?!)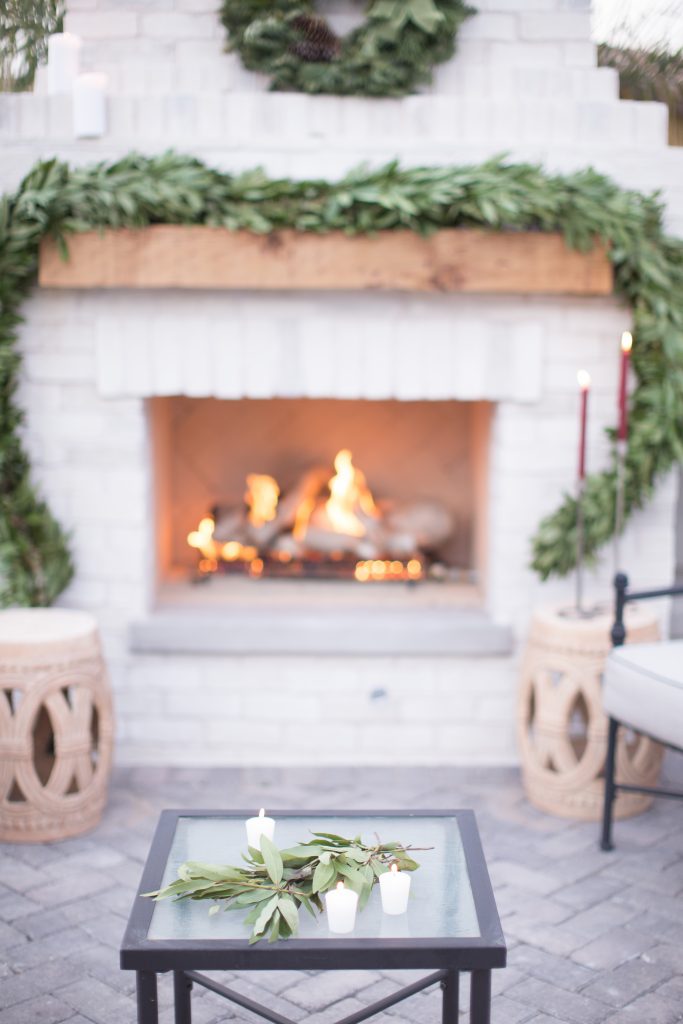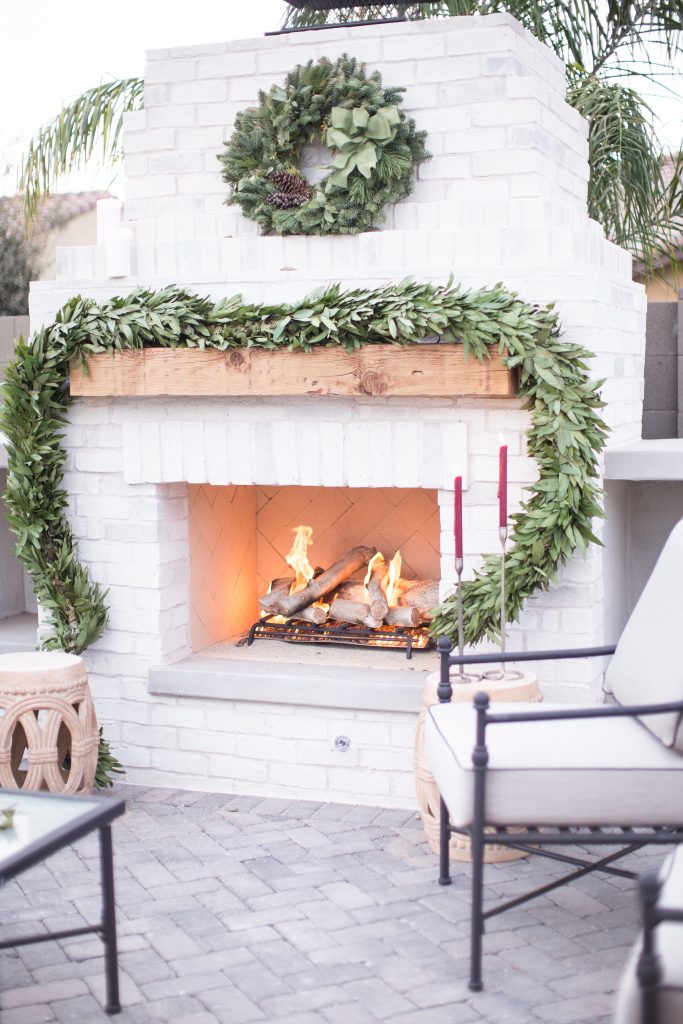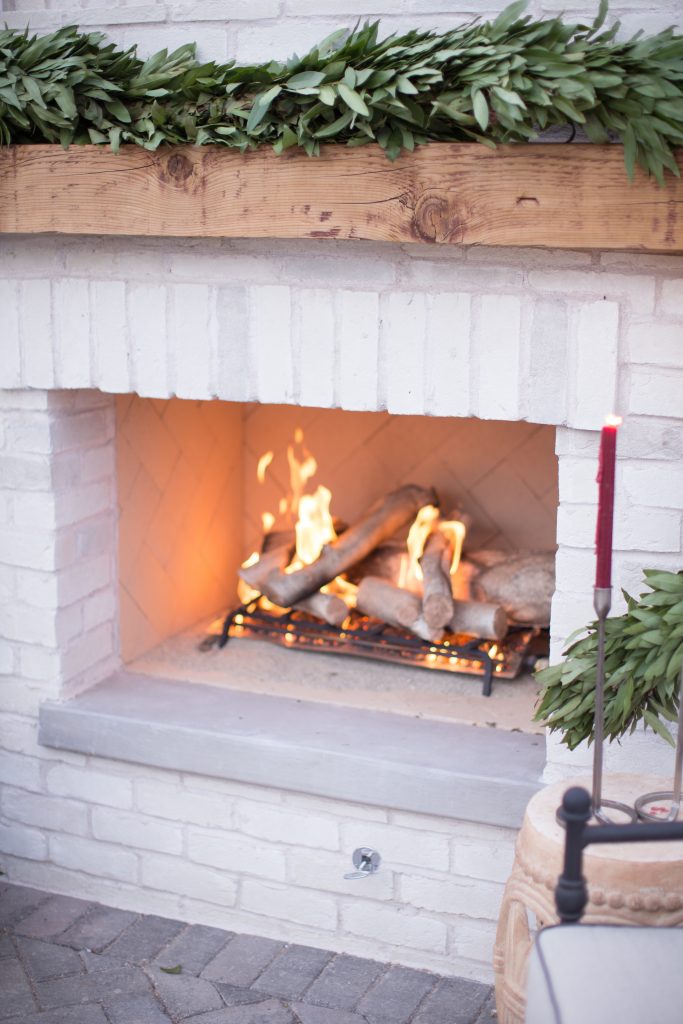 I thought this would be a great space to decorate with some fresh materials and I just love the simplicity of it!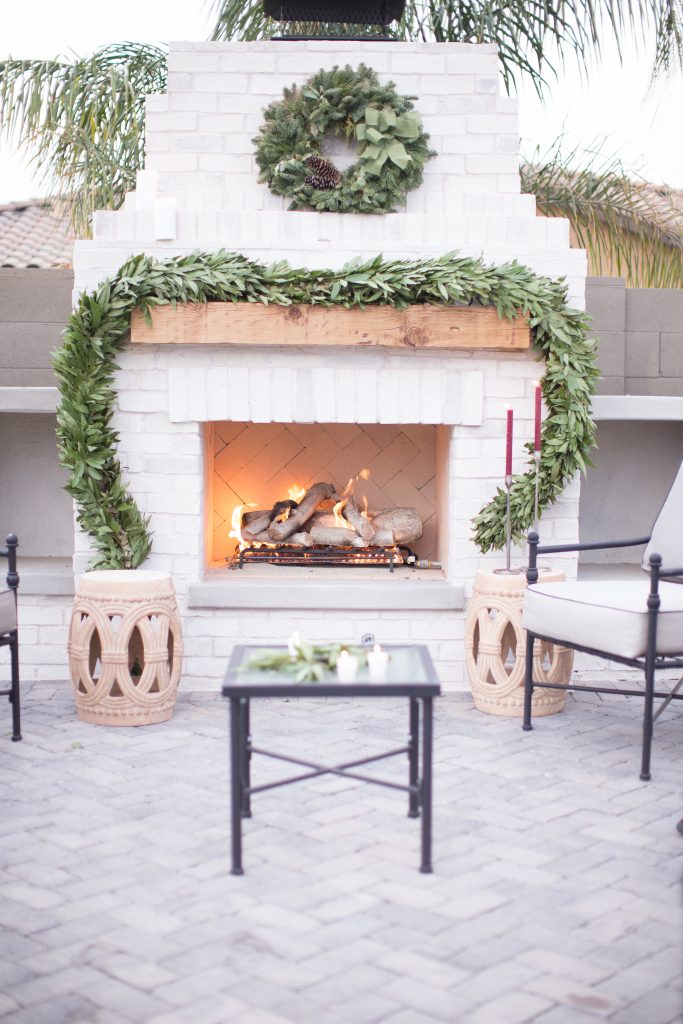 Well that's about it! I would love to hear from you over on INSTAGRAM!
Next up on the tour Town and Country Living…. ENJOY!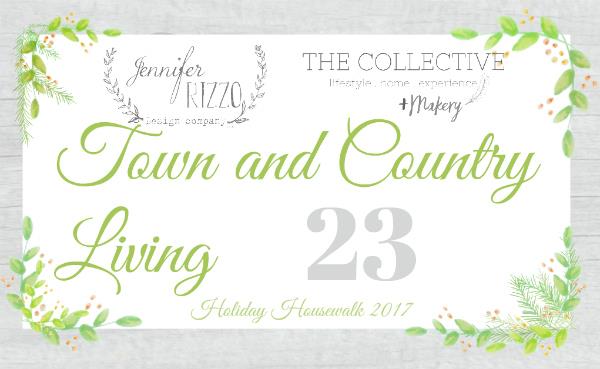 To start from Day 1! Start at Jennifer's blog!