Market Tote Flower Arrangment
This post is sponsored and may contain affiliate links, please read my disclosure policy.
This post is sponsored by Michaels!
Sometimes you feel like crafting and sometime you don't. But with warmer weather coming ( it will be in the 90's this week) it inspires me to make all the things! It might be a new recipe for dinner, a batch of cookies or maybe repaint a wall a new spring color. To me, florals scream spring time. So for this months Michaels challenge I wanted to make something simple. After being inspired by a ton of spring images on my Pinterest board I decided to make a little moment in my home using a classic combo of flowers and a market tote.
Right now, Michaels is overflowing with spring time florals and I also spotted their new personalize it section in the store of few months ago so I knew the straw tote I spotted would be perfect for this project. To make this project a little more personal I used suede leather pieces and nickel buckles to add a fresh look to the plain tote!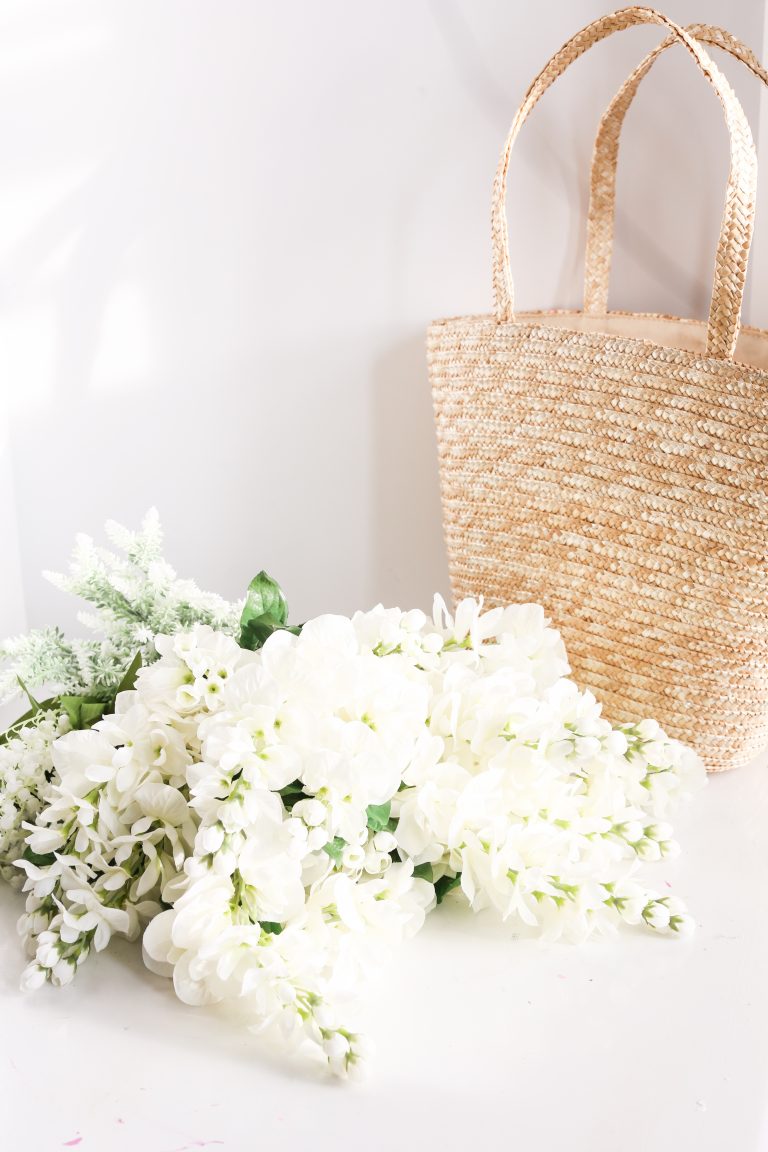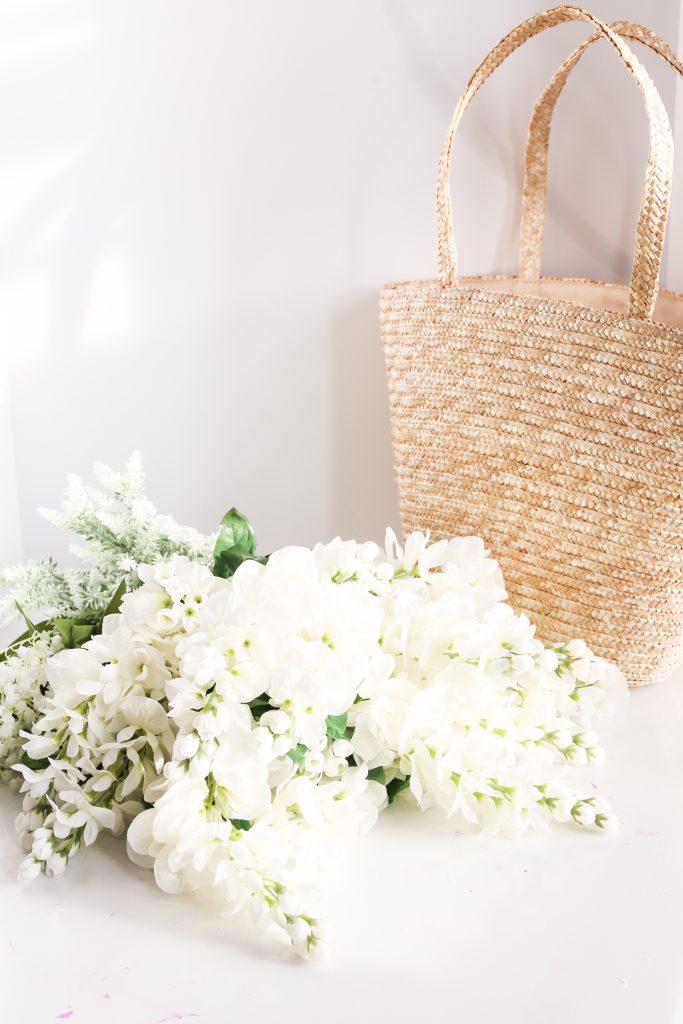 Here is what you'll need to make this!
Straw Tote
Florals
Hot Glue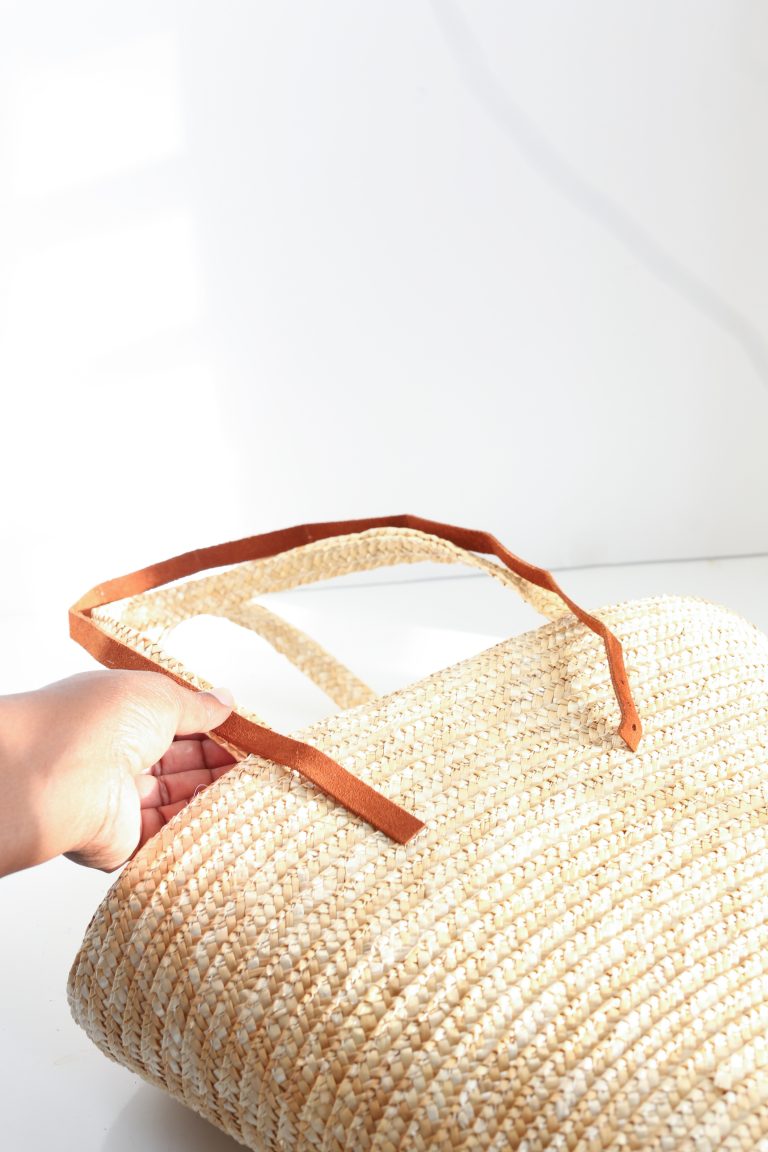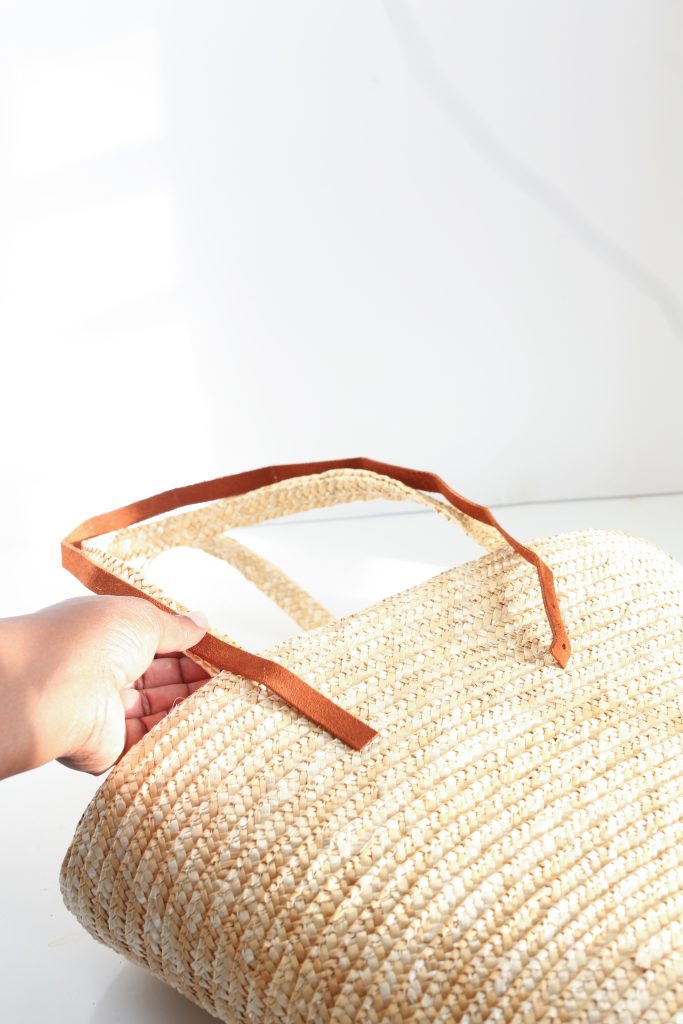 First measure the leather strap to get a good idea on placement. I wanted the buckle to meet the straps about a quarter of the way up on the bag.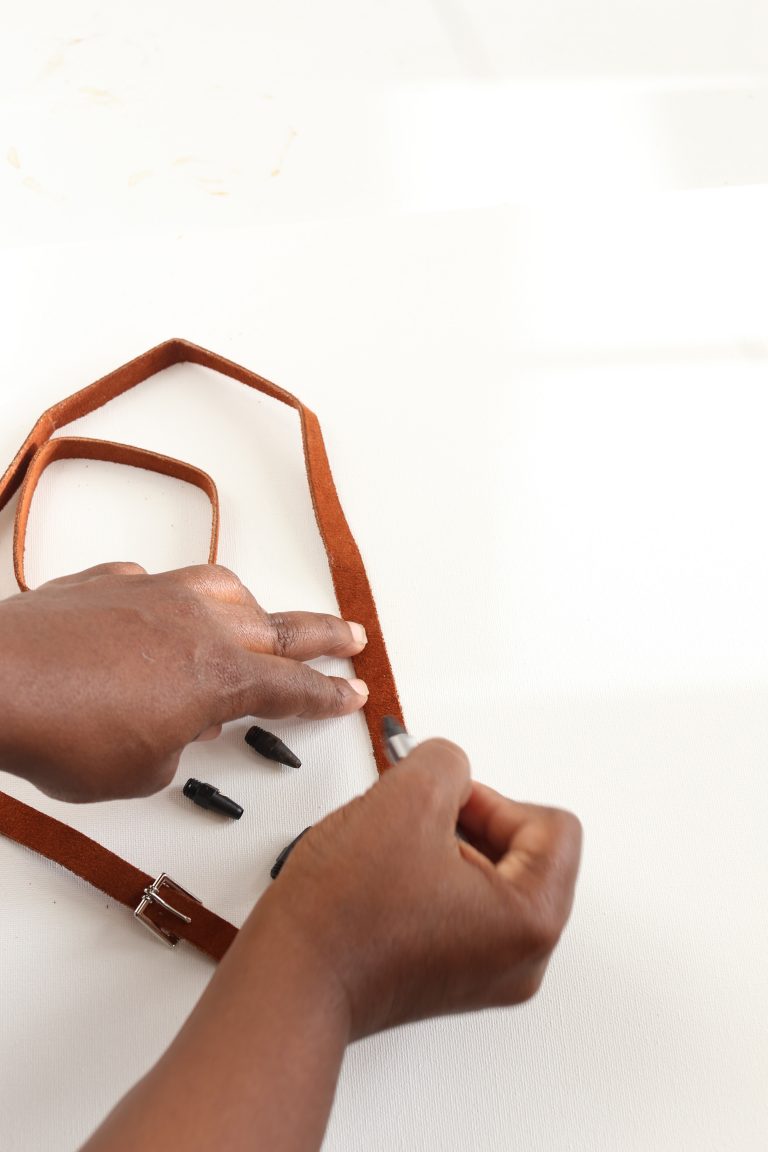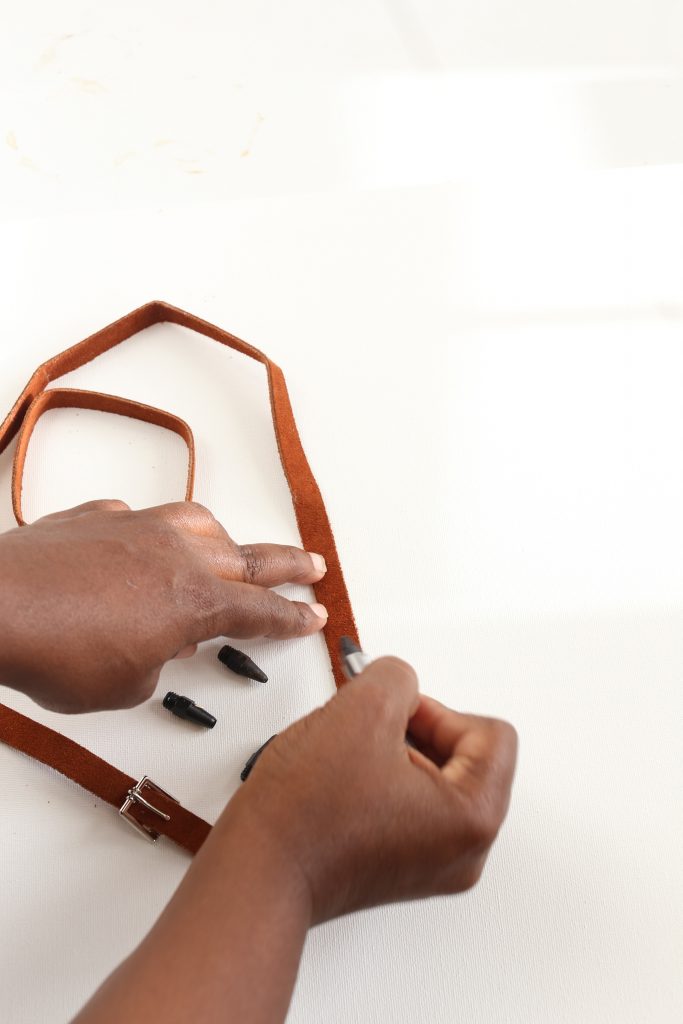 Then use the leather hole punch from Art Minds to make 3 -5 small holes going up on the leather strap. Think of a belt! I didnt use a hammer for the holes, I just twisted it fimly until the hole was punched but you can defeintly use the small hammer from this line to help with your hole punching!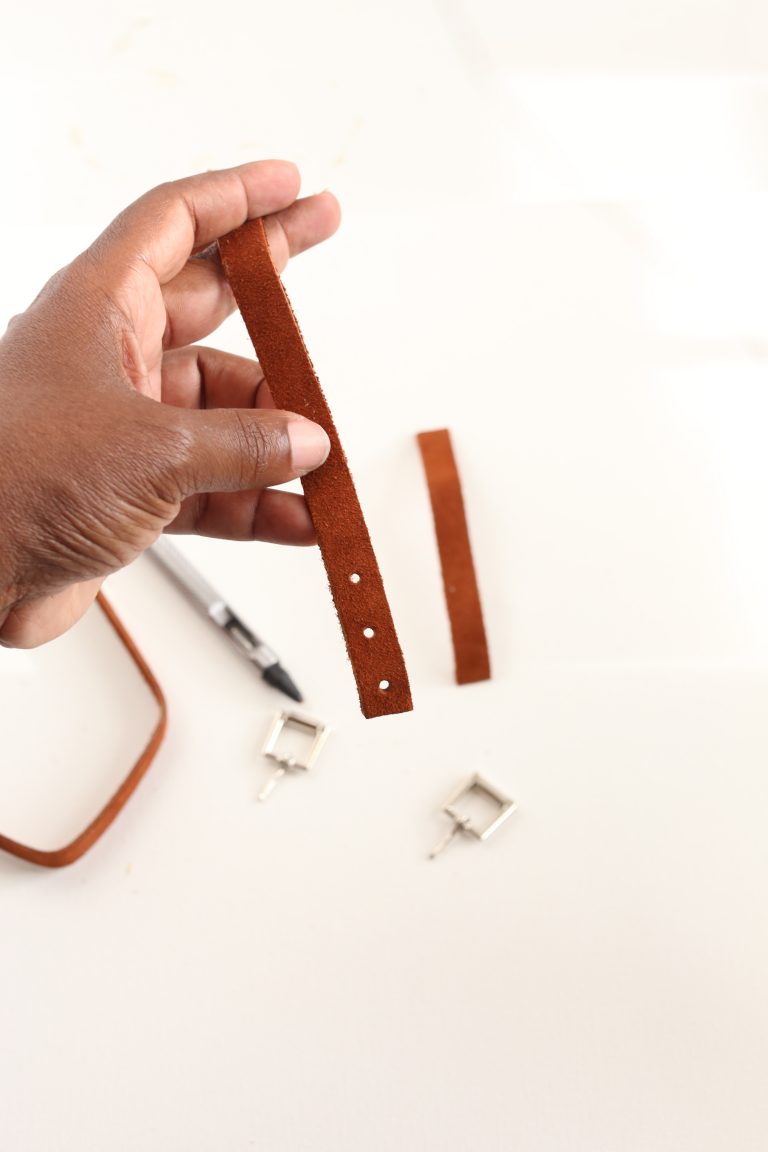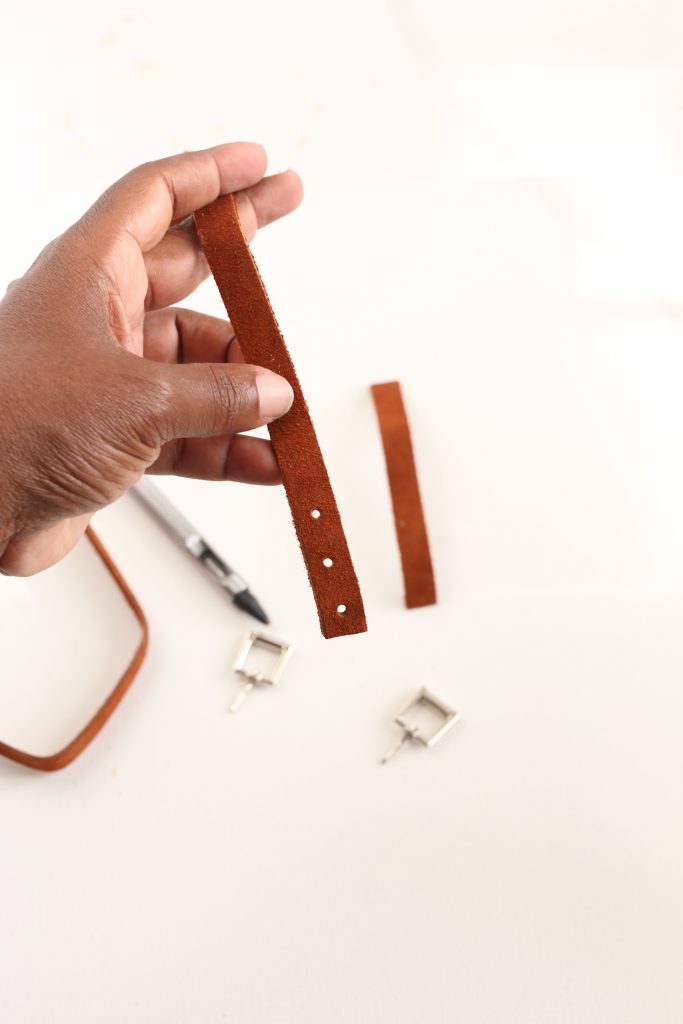 After that measure out about 7 inches of suede and make the second part of the "belt" by wrapping it around the buckle with hot glue. As you can see in the photo below, I used one punch to go around the center and then secured it with hot glue.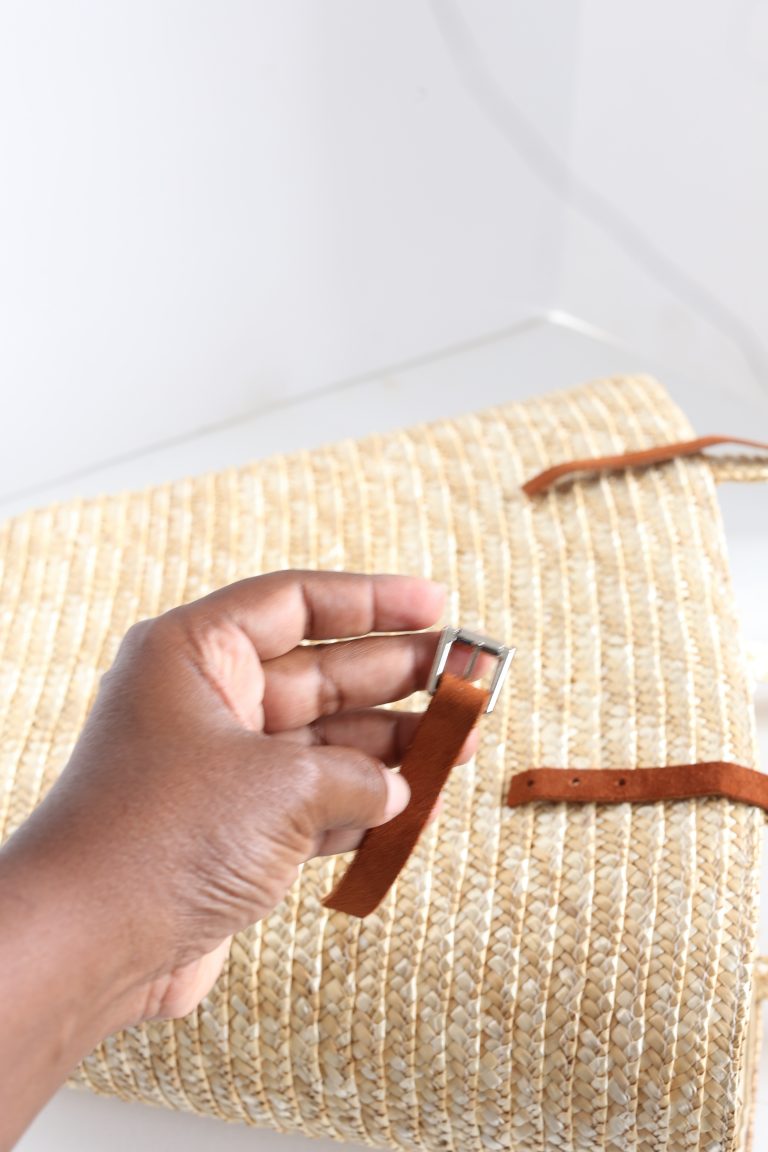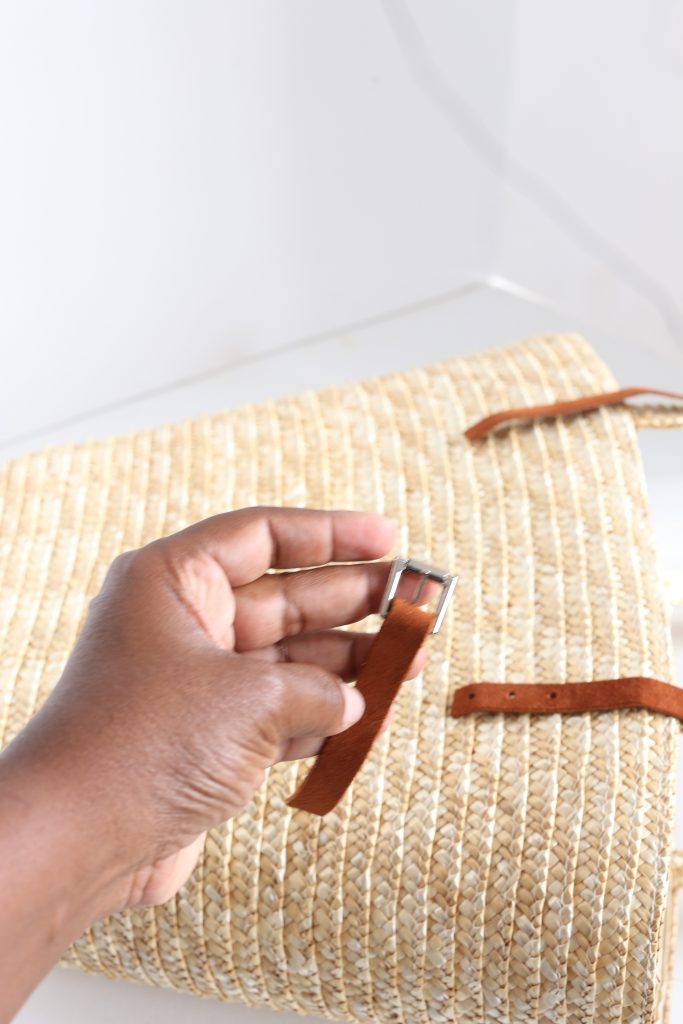 After that place the first piece with the 3-4 holes on the handle and secure it with hot glue. Make sure you only secure the suede onto the handle. Leave the last part loose so you can buckle it together with piece number two!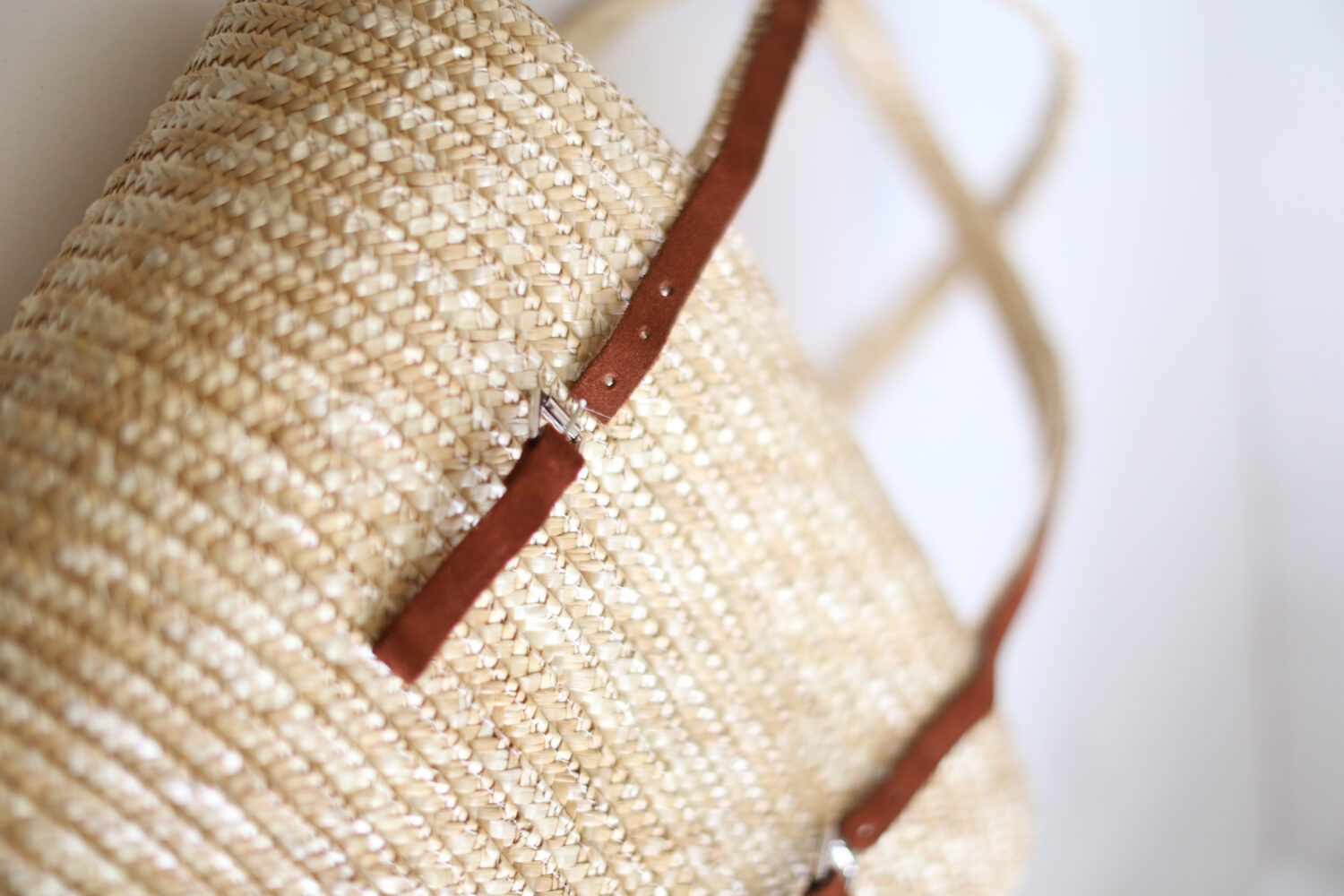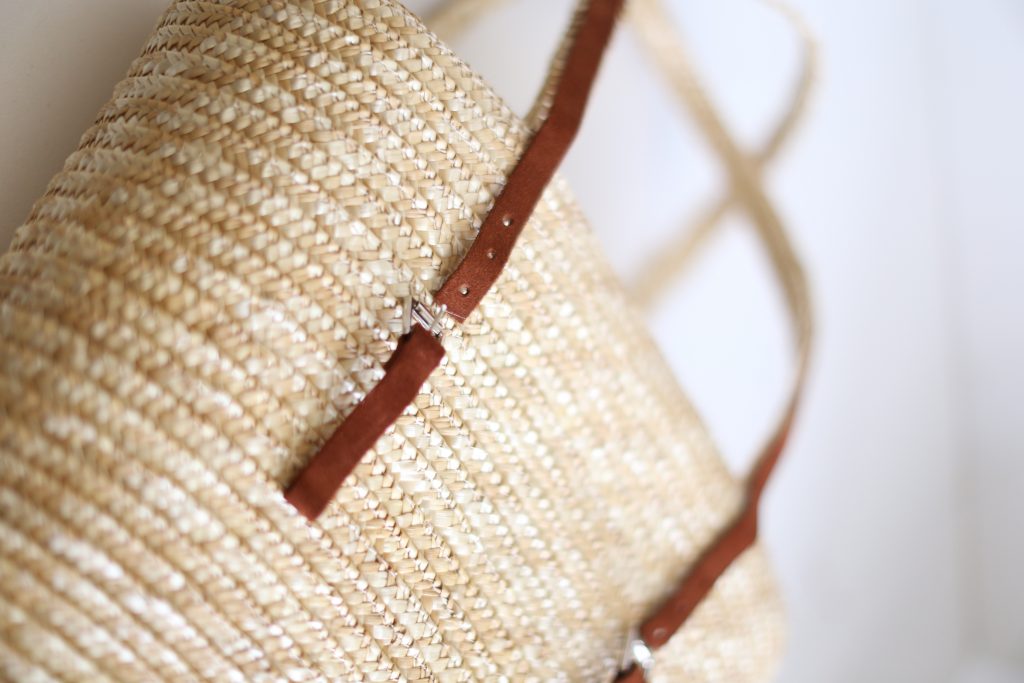 Take piece number two and line it up with the first piece so that it buckles. ( Look at the photo below) Then hot glue the bottom piece!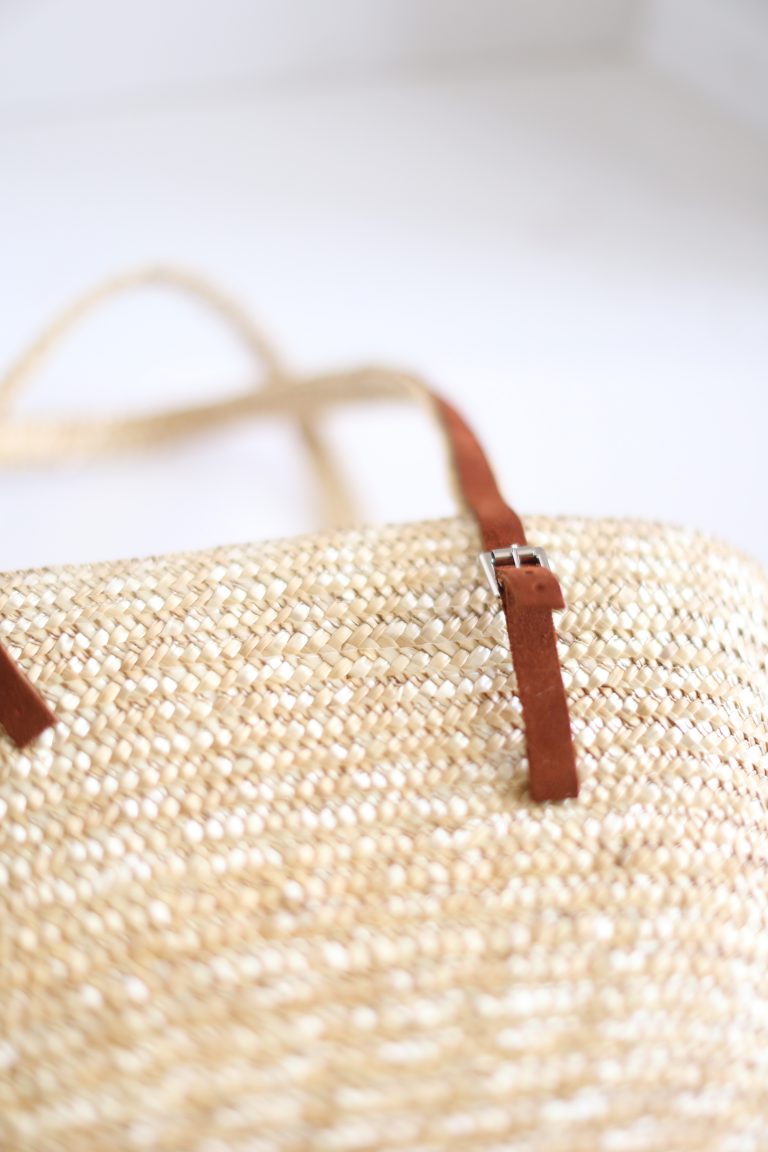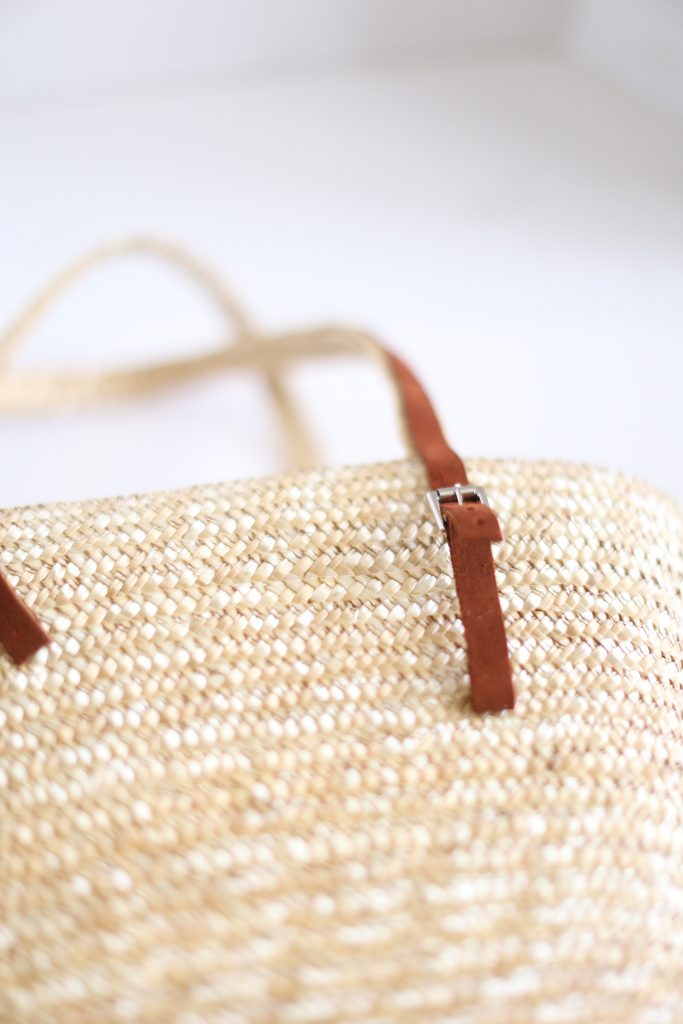 The last step is to make a latch so that the belt can slide in and stay together. I just used a small piece of suede and hot glued it to the back! Cute right!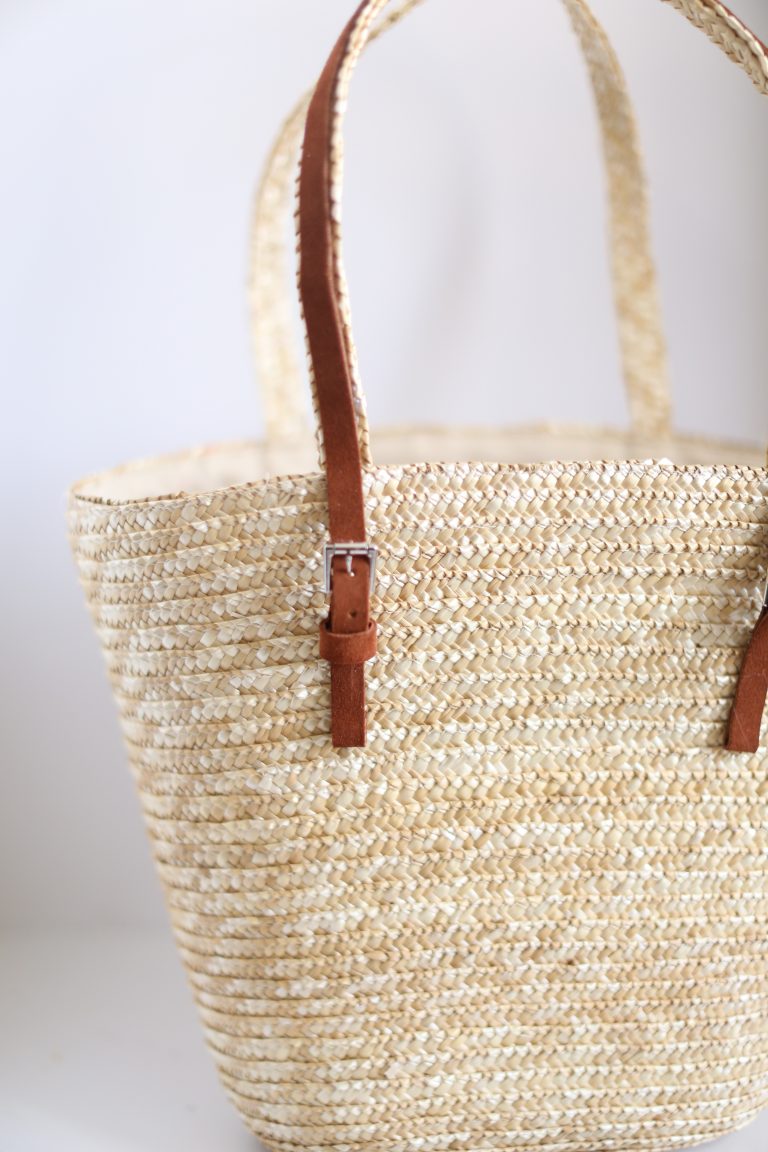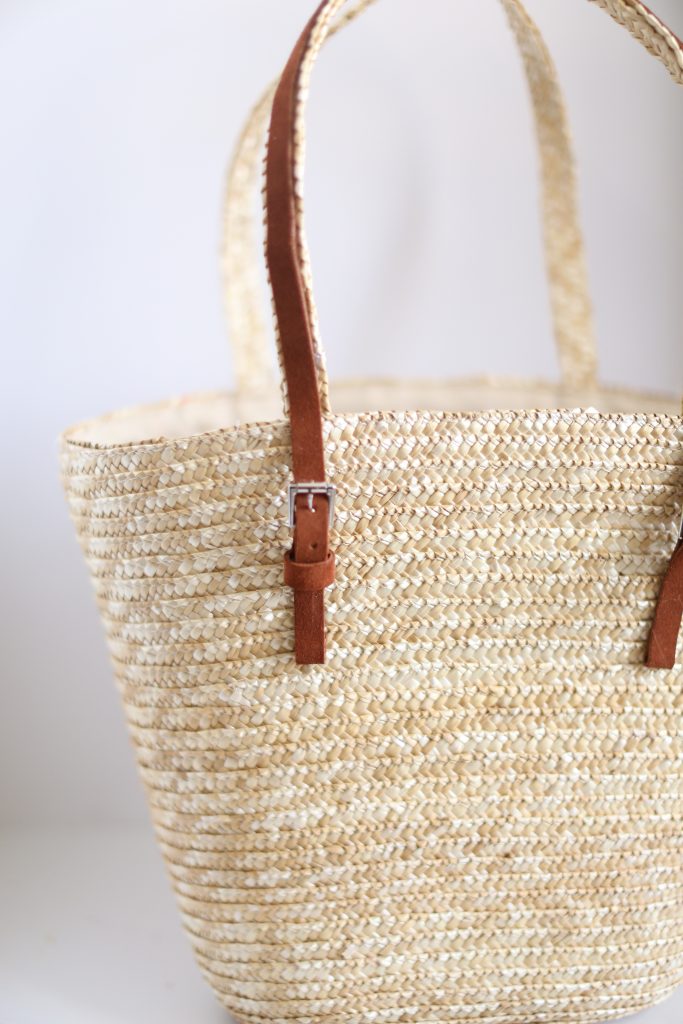 I loved the way it turned out and I think its the perfect touch of spring!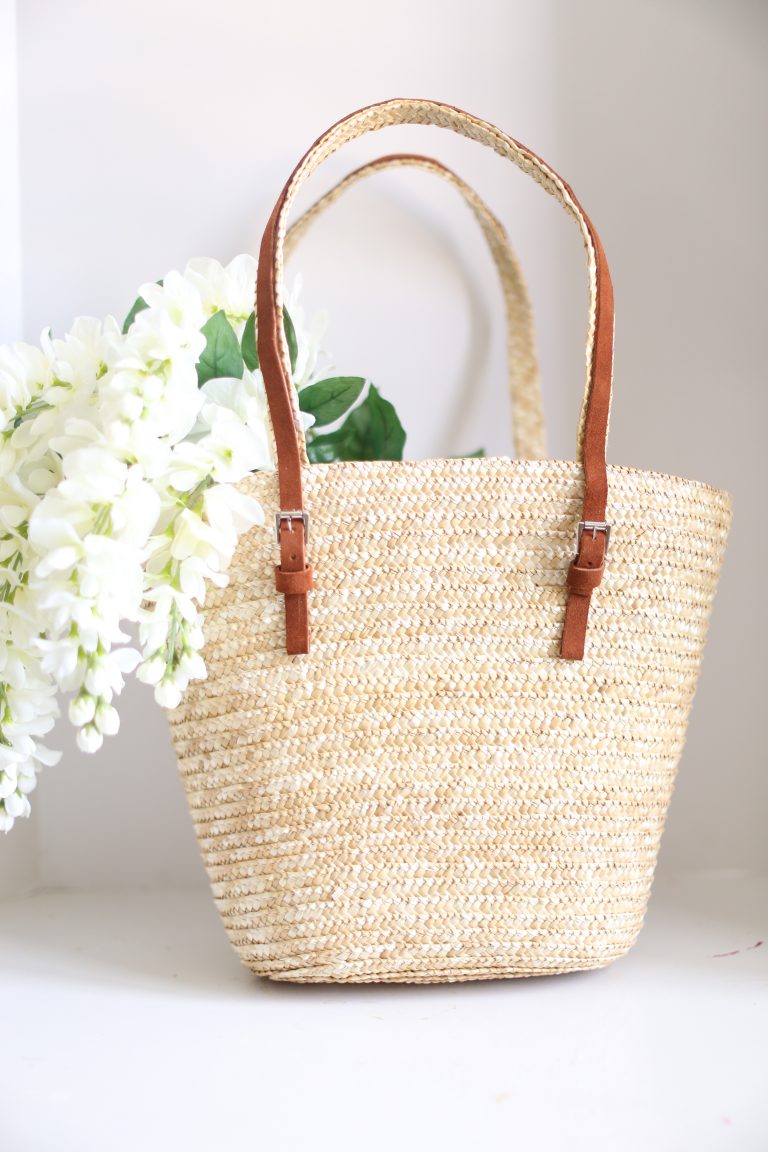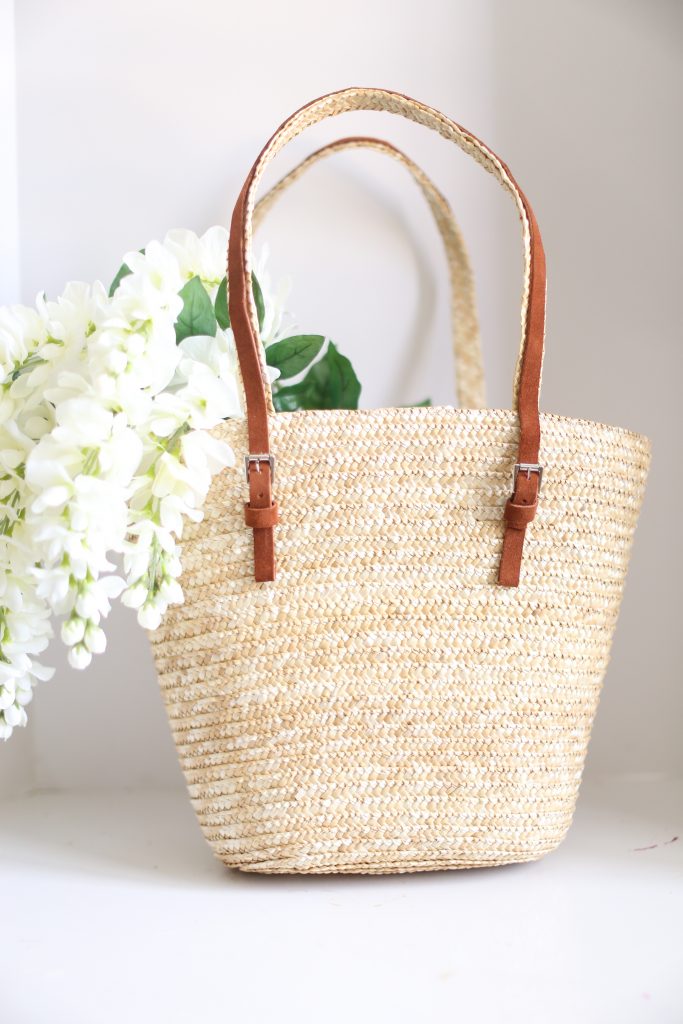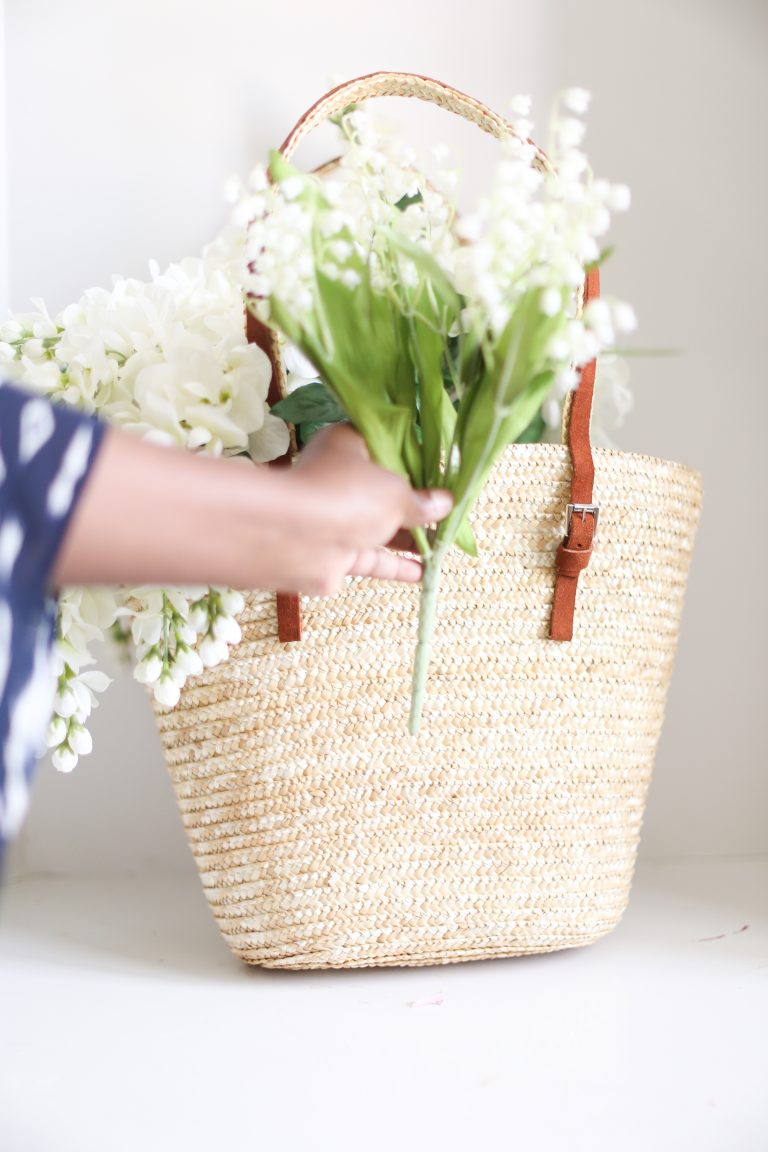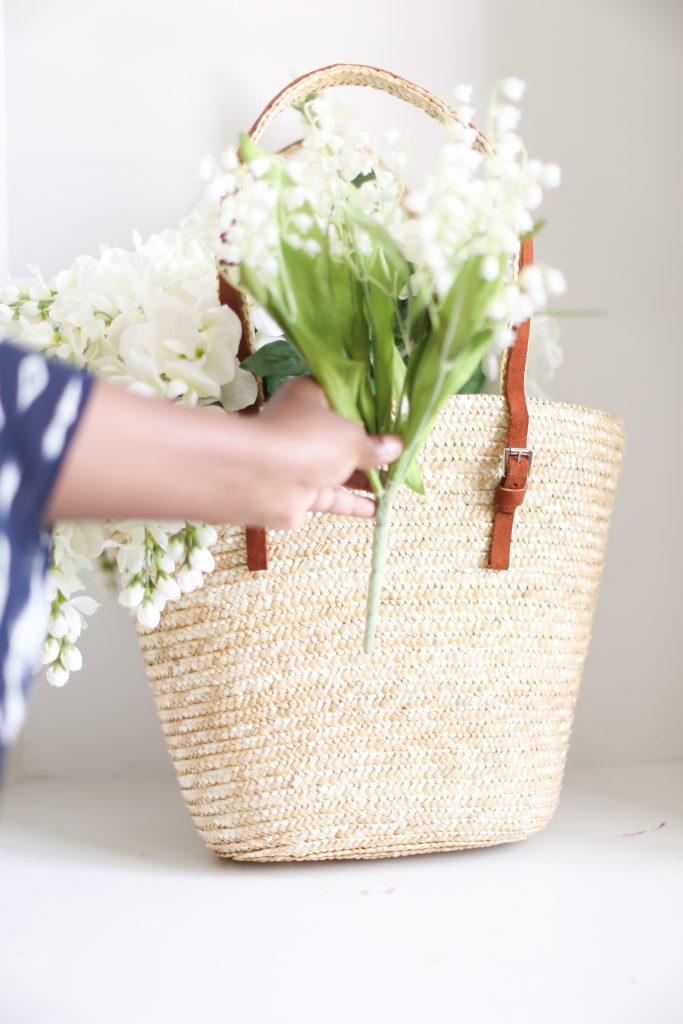 Just add any type of florals to you bag! I love these that hang over the bag a bit. I think it gives the bag such a romantic look! But the belt buckle accent really makes it stand out!
Are you ready to craft this Spring? Spring is all about new beginnings. After the hustle and bustle of the holidays and getting gifts for everyone else, it's time to treat yourself (and your space!) With bright florals and fresh projects, Michaels helps you MAKE all things spring!