Why I Love Seasons and a Pumpkin Everything Shopping Guide
This post is sponsored and may contain affiliate links, please read my disclosure policy.
Pumpkin season is upon us and this girl is excited! Not just for pumpkin everything but  for the coziness that fall brings! Fall season for us means the start of school ( even though we start in August, work with me..I'm trying…haha! )  day dreaming about decorating the house with some touches of fall decor,  seasonal baking and the anticipation of change.
That's what seasons really are right? Change? The new that God in his divine wisdom knew we would need. Seasons are a direct reflection of God himself and his character. Taking us through the blissful newness of springtime, to the warmth of the summer, to the colors of fall and into the dead of winter and back around again.
 The bible reminds us that there indeed is a season for EVERYTHING.
"For everything there is a season." It also tells us in Ecclesiastes 3:11, "[God] has made everything beautiful in its time."
There's a season to laugh, cry, cheer and celebrate. A season to cut back and a season to move forward.
Seasons of stillness and discovery. Seasons for preparation and giving.
There are seasons of praying, sobbing and clinging. 
And just like the seasons on earth, the seasons of our life come and go. It's true that sometimes the "winter" of our lives lasts longer than we would like but nature makes it know that those seasons won't last forever.
So no matter what season you're in right now I challenge you to look at the beauty God intended for it. 
Spring brings rain but in preparation for growth. 
Summer brings scorching heat. In our part of the world it's dry and sometimes it's hard to find shade and relief from the sun. But that sun also brings warmth, and happiness and rays of sunshine for so many. 
Fall brings a shift in colors and the summer warmth starts to fade. But fall also brings RELIEF from that summer heat!  
During the winter months things go dormant and seem dead until…What once was dead, comes back alive and nature repeats itself!
I hope you take the time to enjoy this season. Write a friend a note, get her a cute little mug, make your favorite soup in your favorite pumpkin cocotte, bake a cake, write a song, burn a pumpkin candle or curl up with a good book that speaks to your soul!  Here are a few of my favorites for this season!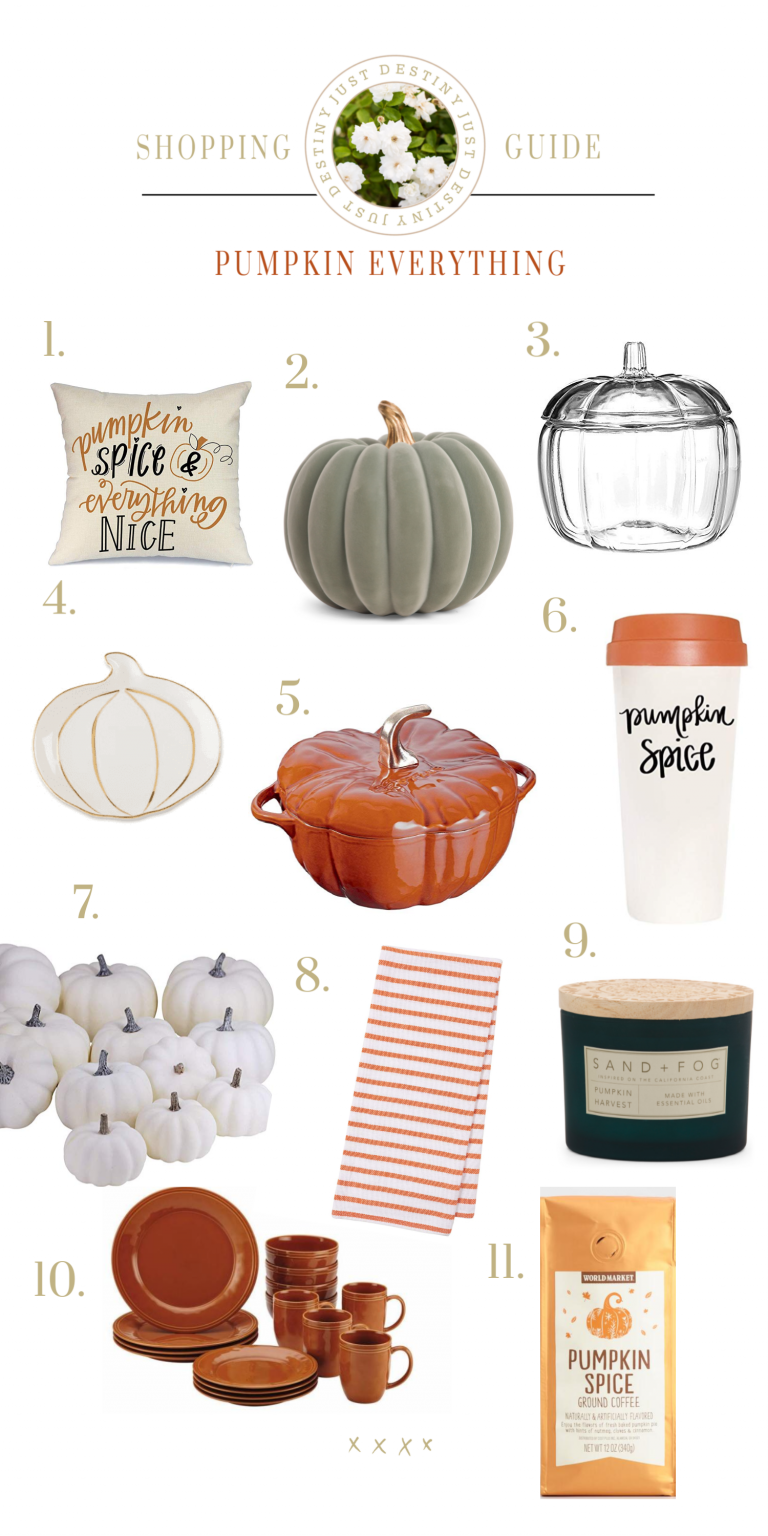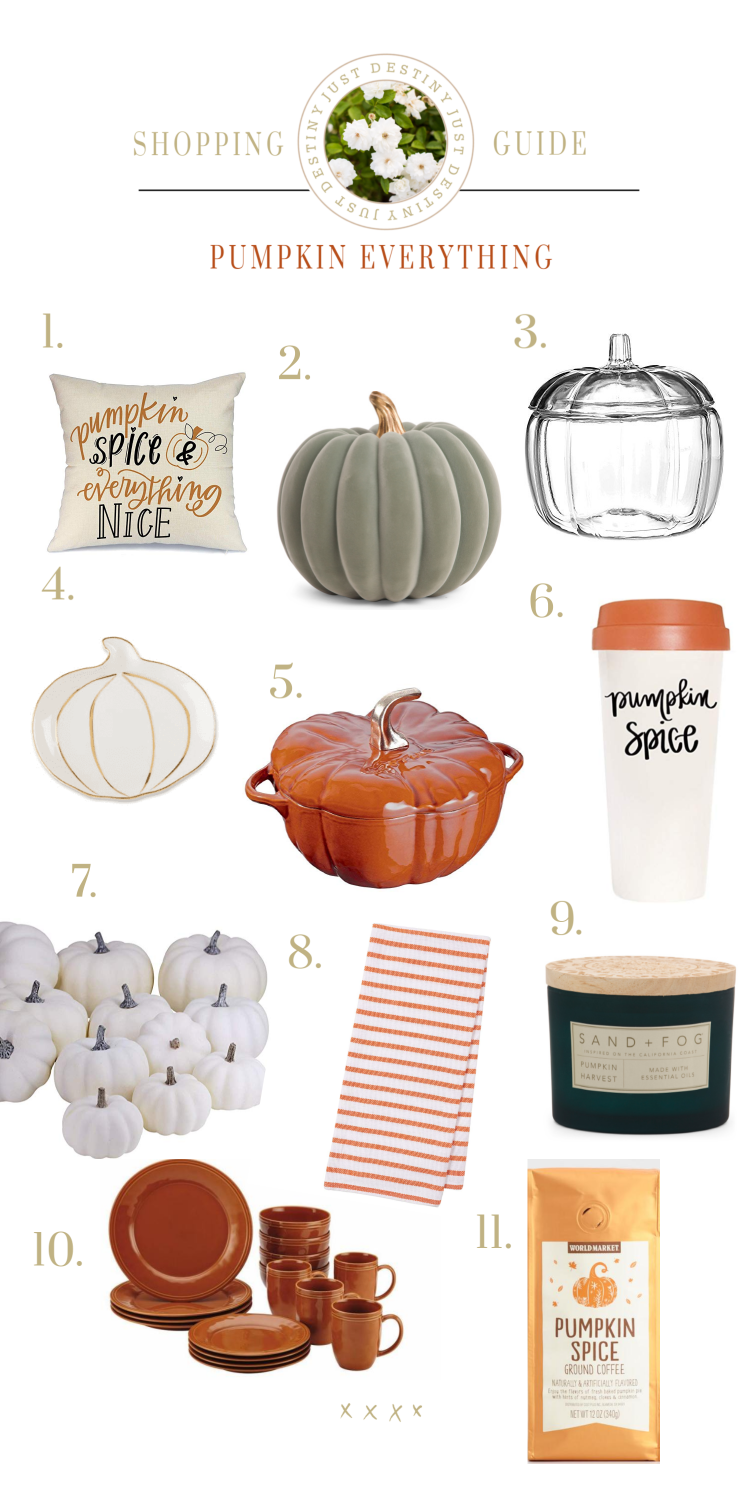 ---
---

---
---
What I'm Reading this Season: 
I'm in a season of growth right now so this book and this book are really putting things in perspective for me. I'm a creative and that was not by accident! I'm thanking God that he has pushed me out of my comfort zone. Because that's where he is. Waiting and ready!