How to Make the Best Southern Banana Pudding
This post is sponsored and may contain affiliate links, please read my disclosure policy.
I love me some banana pudding. The first southern banana pudding recipe I ever shared on my blog was super simple. I still use it this day for a quick banana pudding recipe. But when I want to make some for a party or a family get together this is the recipe I use.
If you're wondering how to make the best southern banana pudding ever then look no further. I first crossed this recipe about 10 years ago and have since then adapted it to fit my taste buds. But not by much.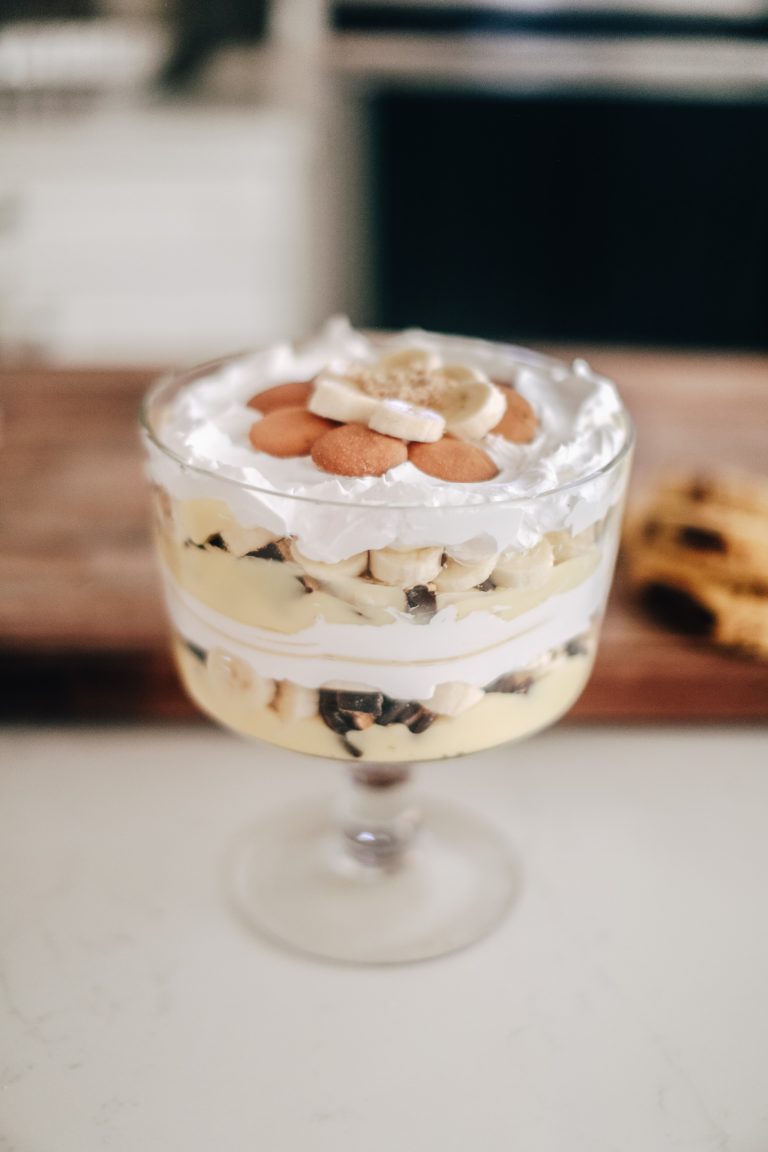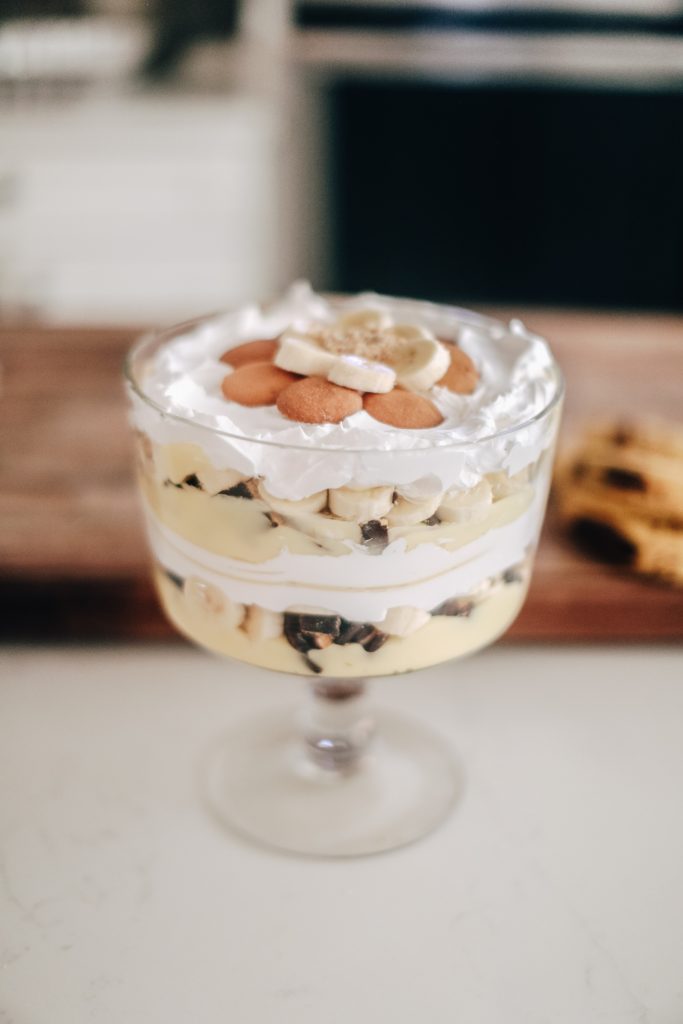 The base for this recipe is of course bananas, pudding, and whipped topping. But to take it to the next level you're going to add a secret ingredient.
Moon Pies.
Oh yes. Moon pies ( specifically banana-flavored or chocolate if you can't find the banana ones) are going to have all your taste buds popping! 
I know what you're thinking. DESTINY don't do me like this!! Why would you mess up a good thing? A classic?
But do me a favor. Just try it friends and if you don't like it? Well. I'm sorry. Your taste buds aren't working properly. hahaha! 
How to make Banana Pudding with Moon Pies
To make this recipe you'll need a few ingredients. I used boxed banana cream instant pudding, chocolate moon pies, banana and whipped topping along with some vanilla wafer for crunch. Scroll down for the full recipe.
First you'll want to make the pudding. I used Jello Banana Cream Pudding for this recipe. I love the extra banana flavor it gives. Mix two boxes with 4 cups of cold milk. Mix until is sets and then place it in the fridge for about 30 minutes.
Once the pudding is ready, remove it from the fridge and begin to prep all your other ingredients.
Cut up 6 bananas into slices.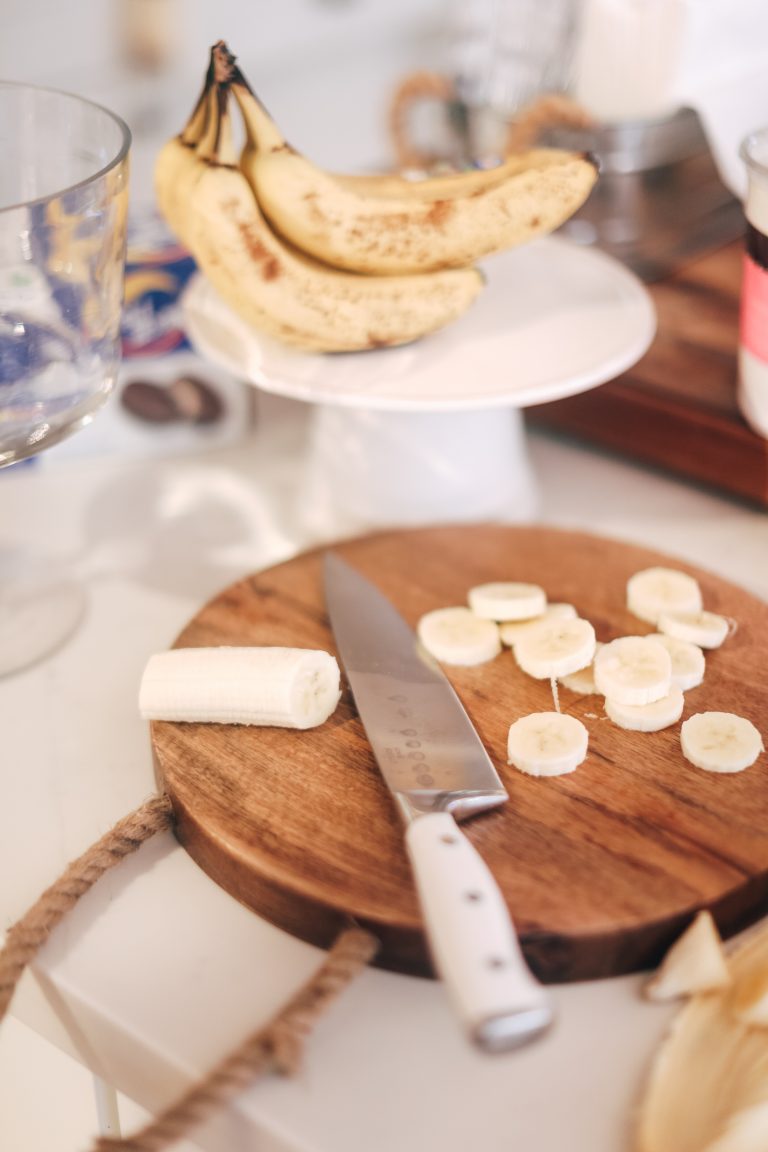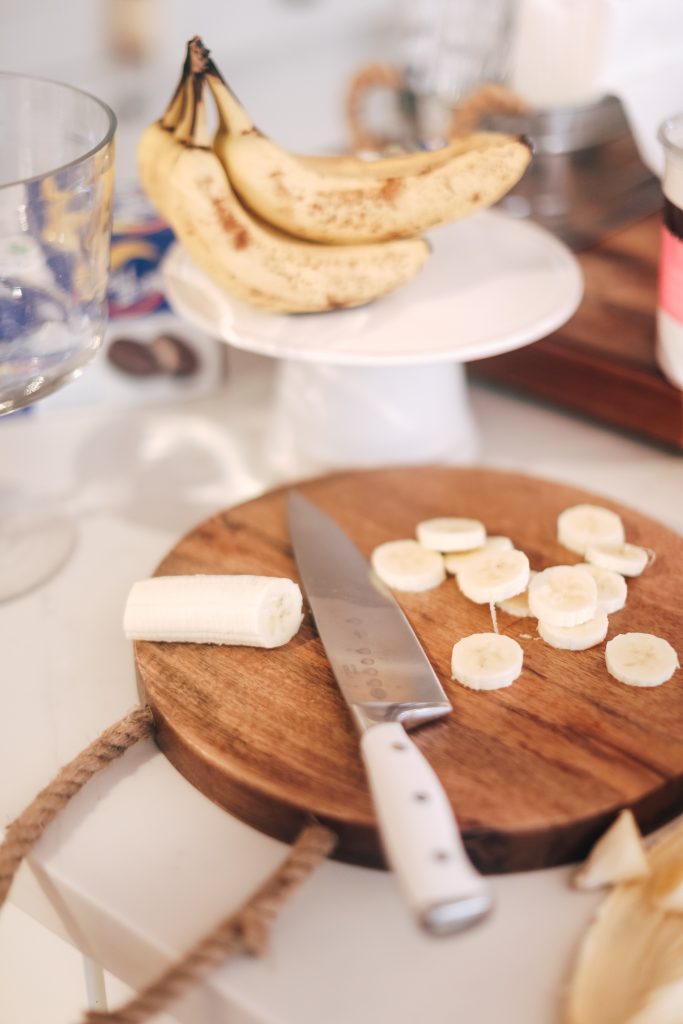 Then cut up the moon pies into quarter pieces.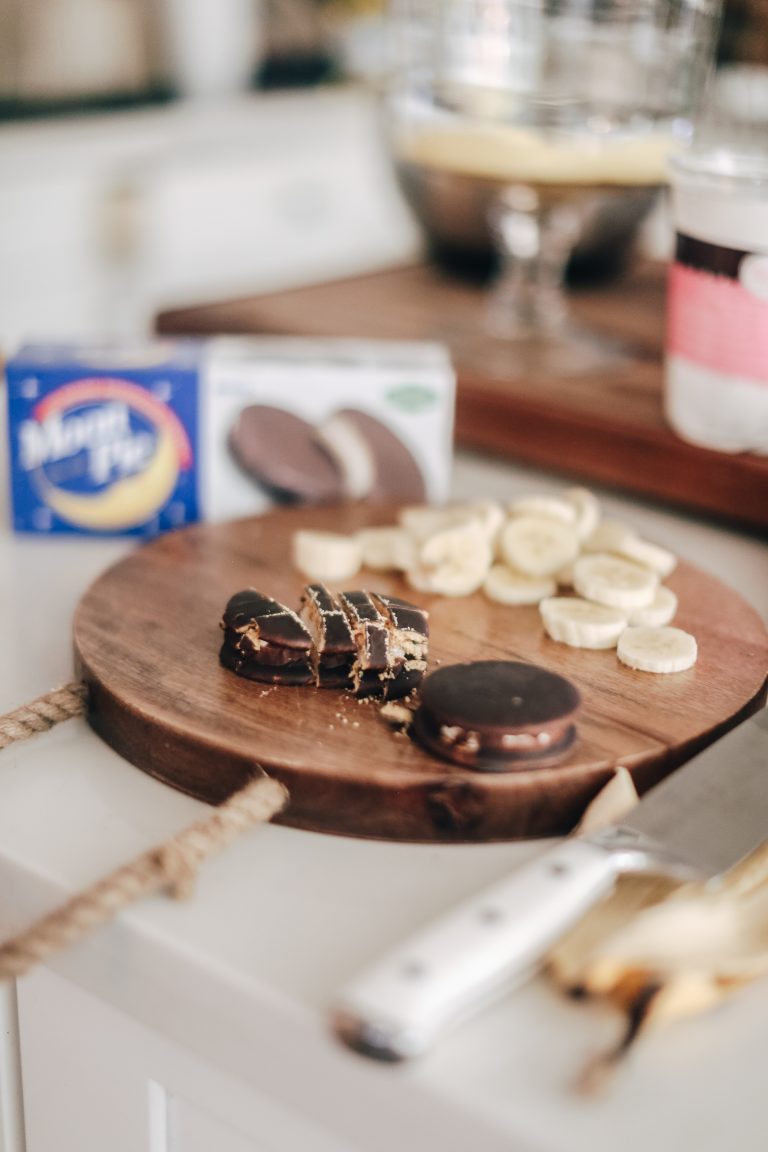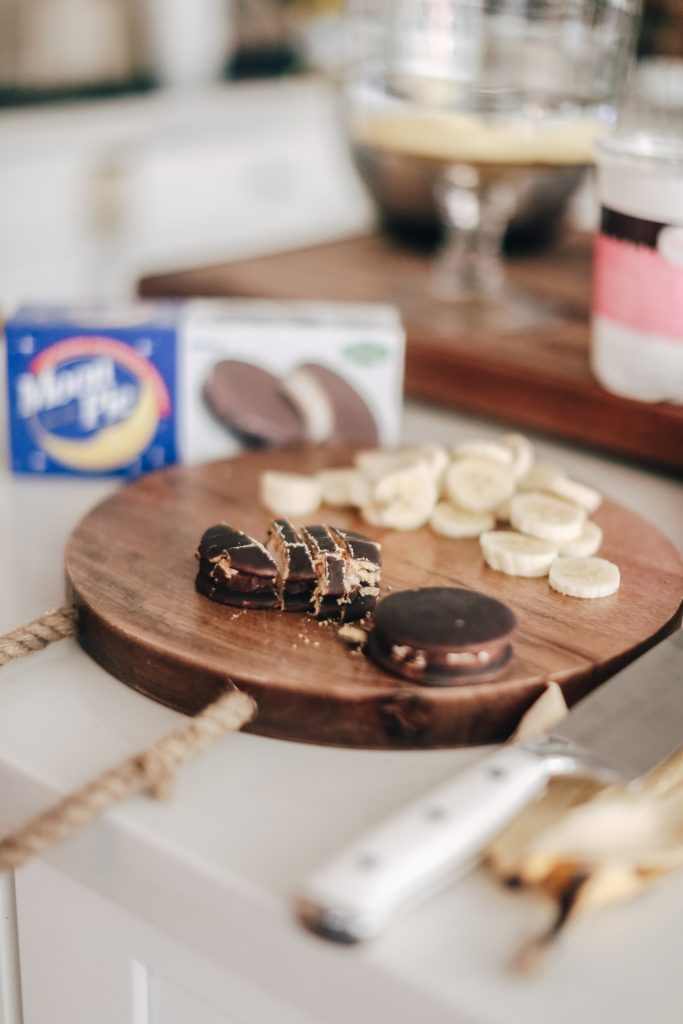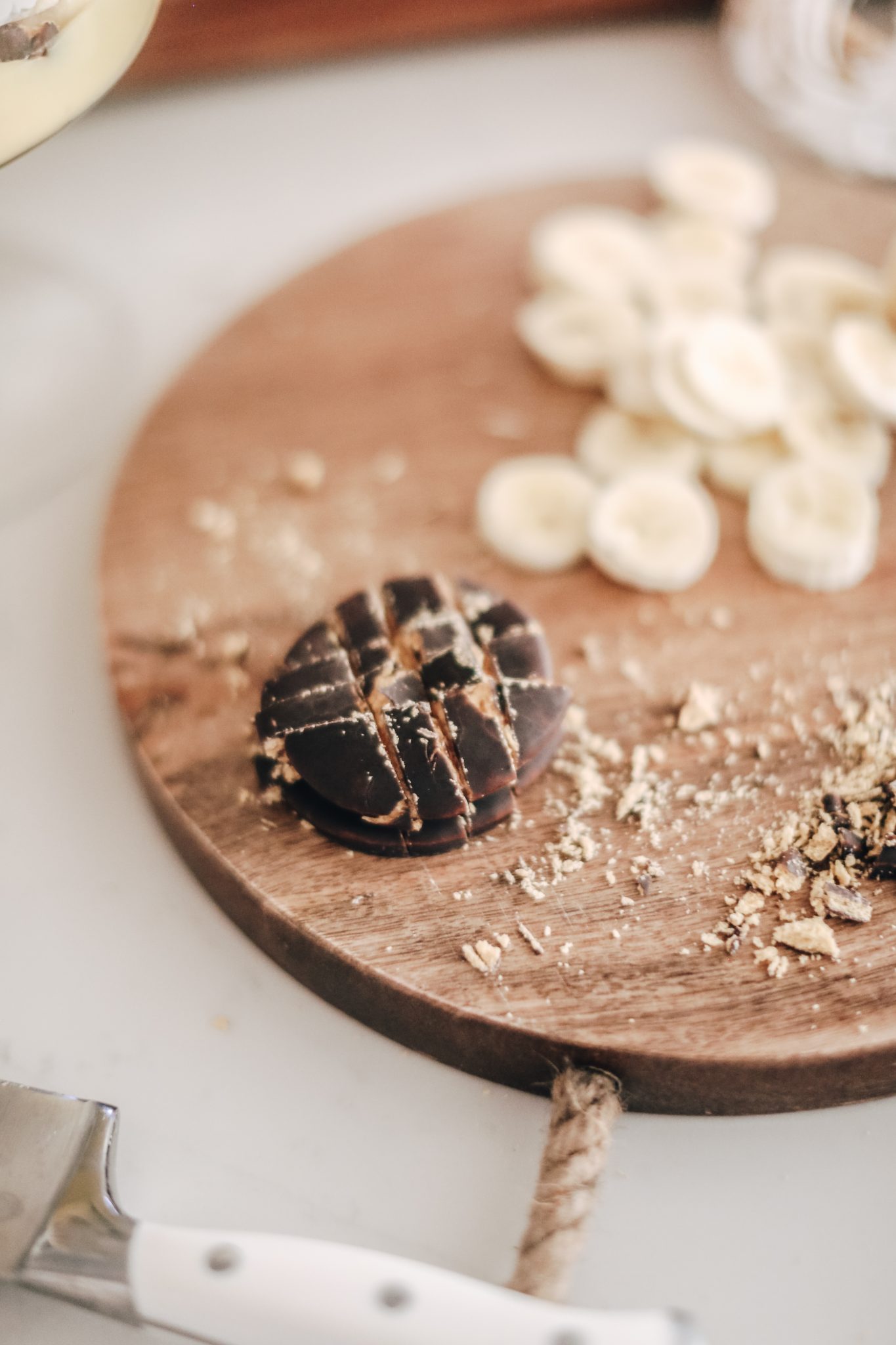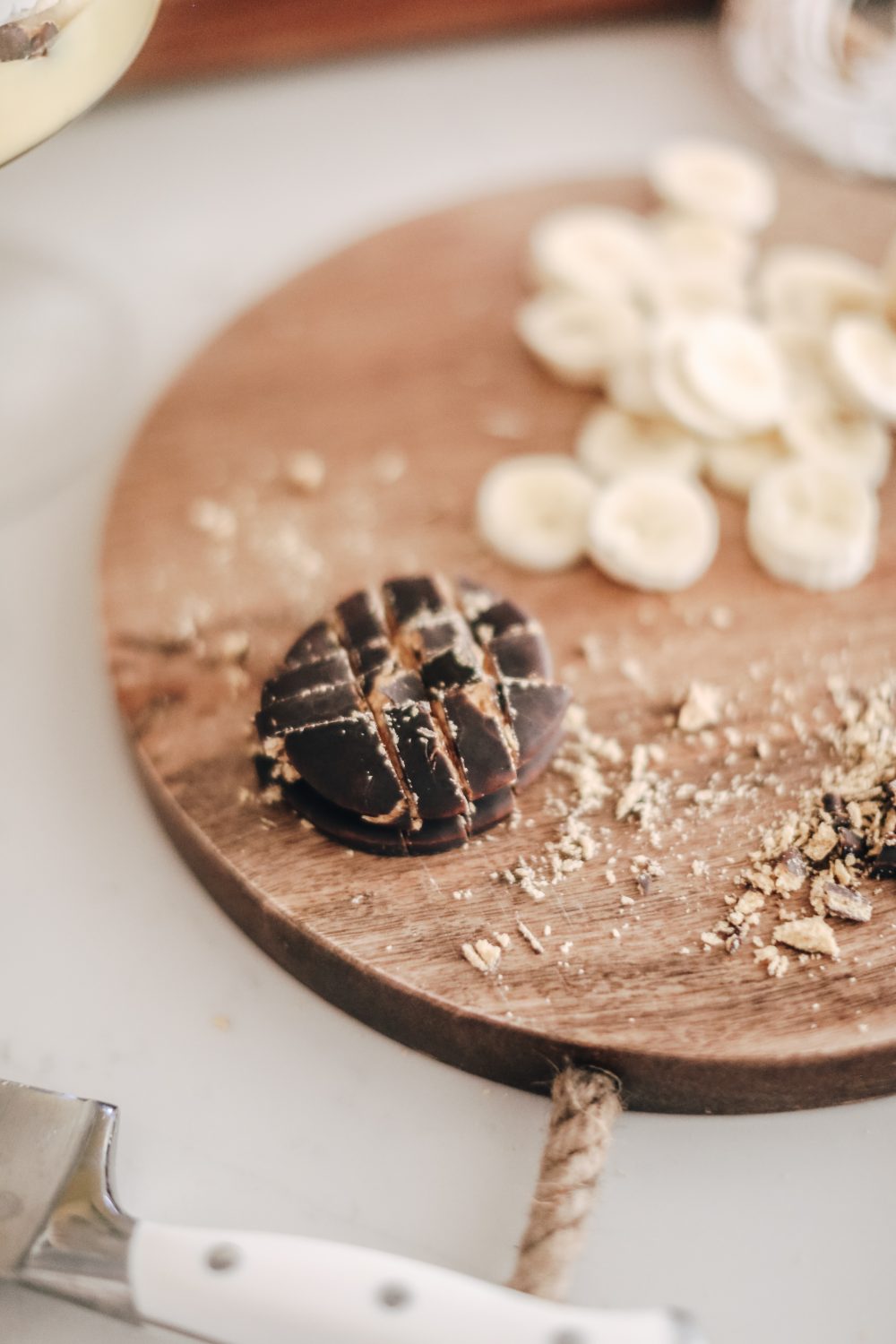 With a spatula, place 1/2 of the banana cream pudding at the bottom of a trifle bowl like the one below.

Next add a layer of bananas until it covers all of the pudding.
The next layer should be the moon pies. Add them until they cover all of the bananas.
The last layer will be the whipped topping. I highly suggest you use stabilized homemade whipped topping or by a tub from your local bakery like I do. It makes a big difference. Cool Whip does not work because it is not stable enough.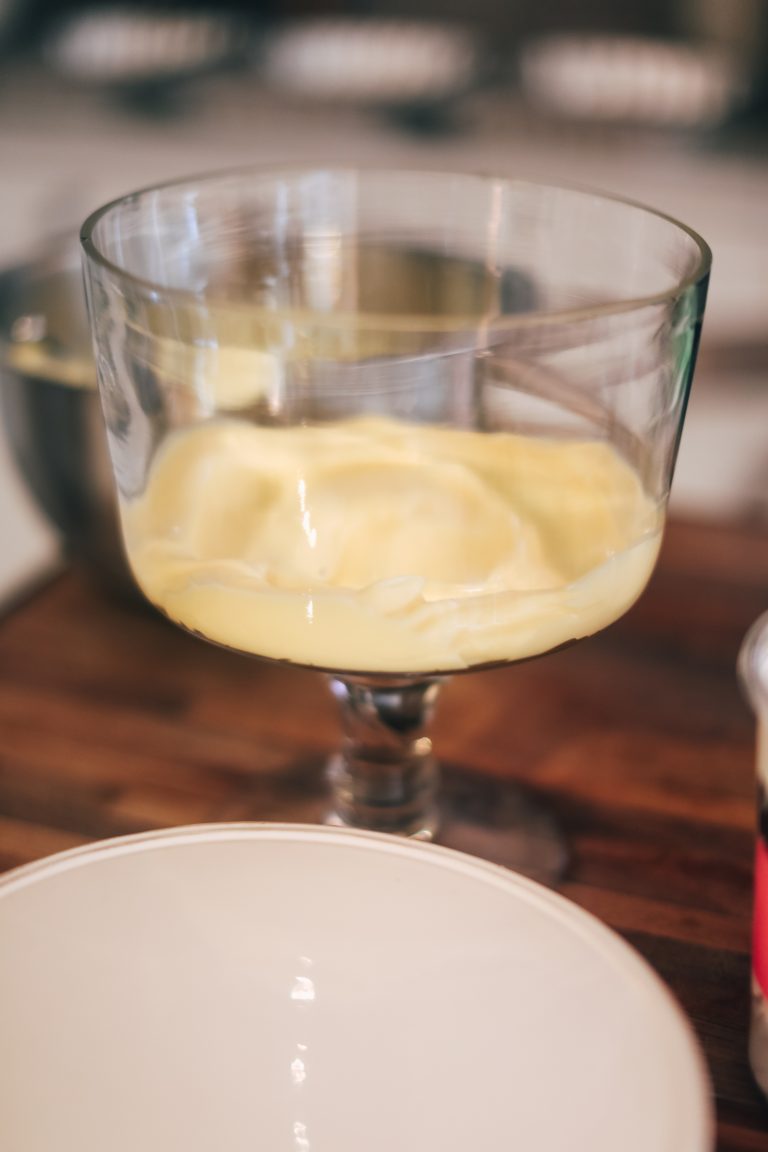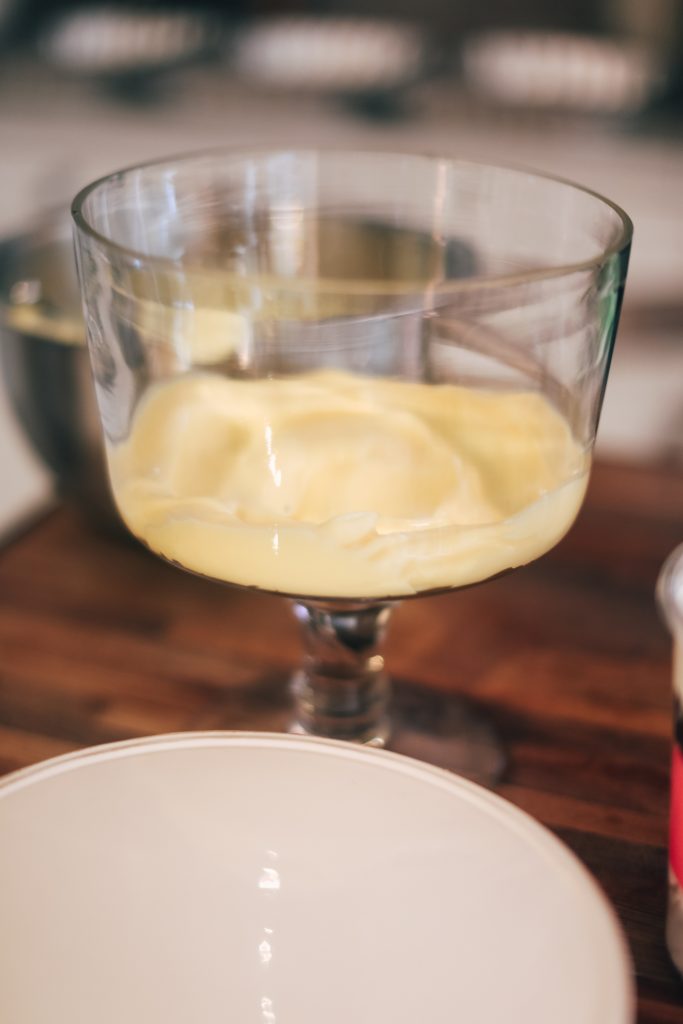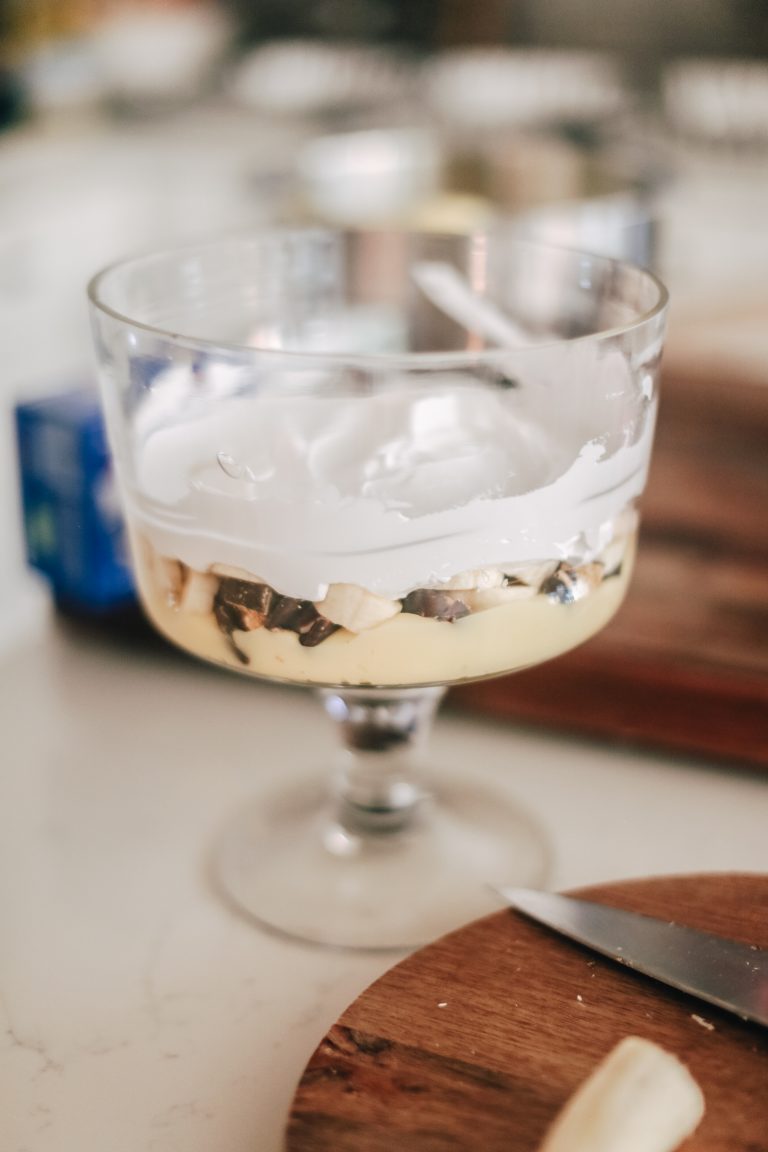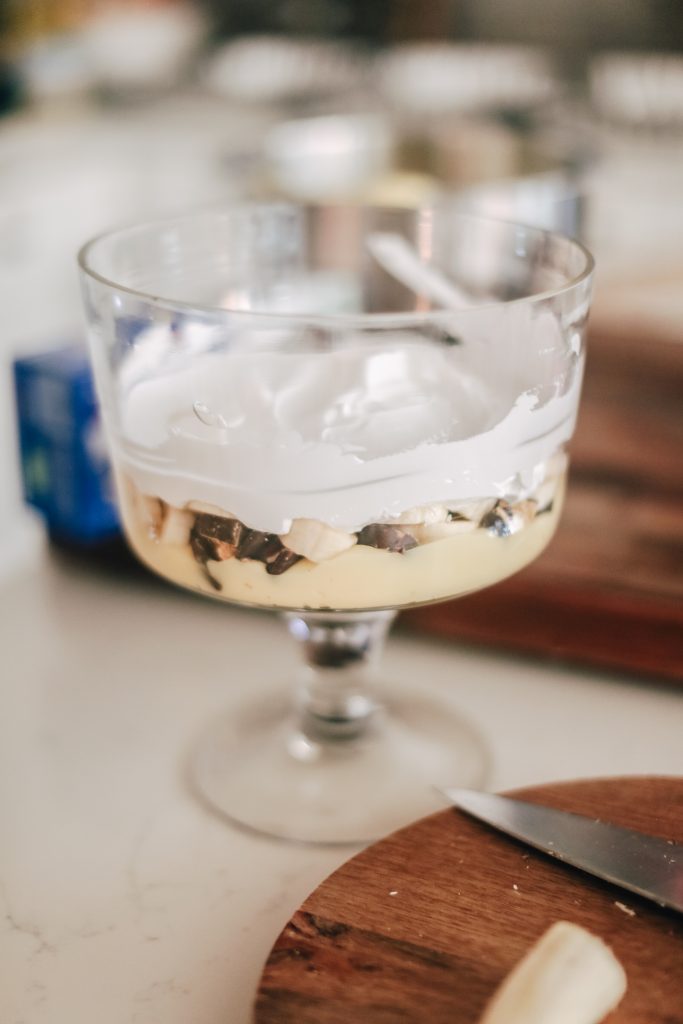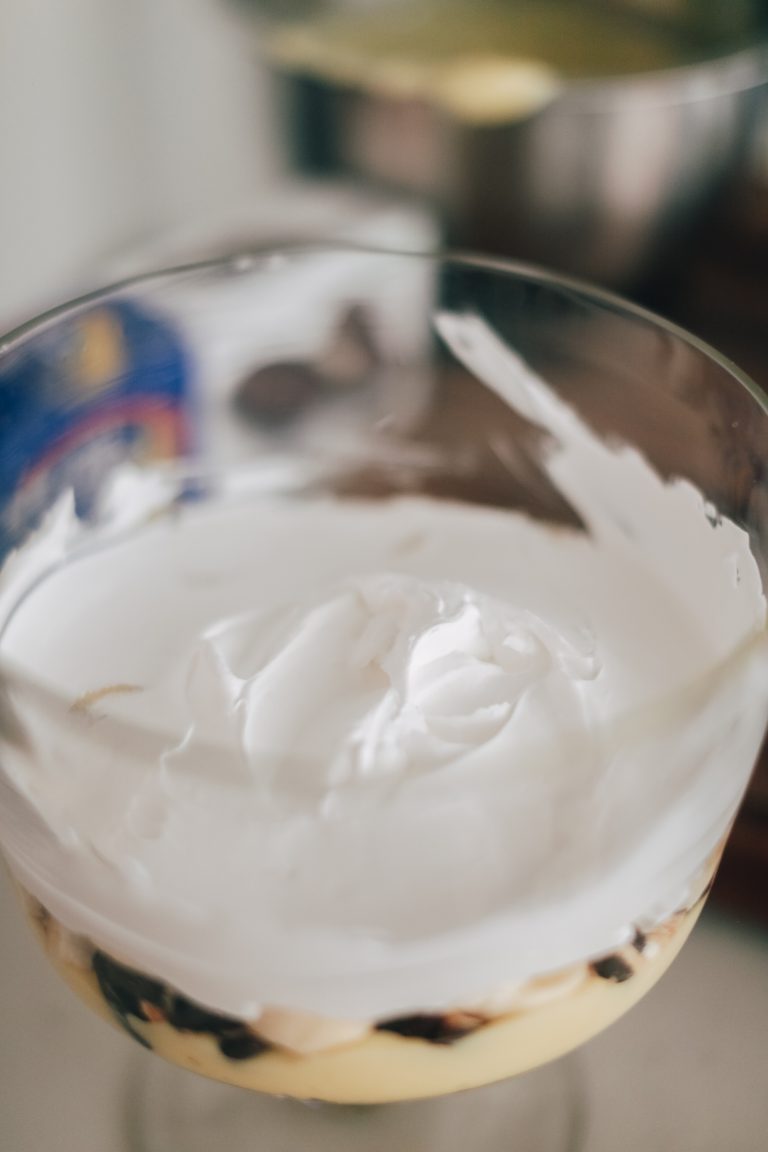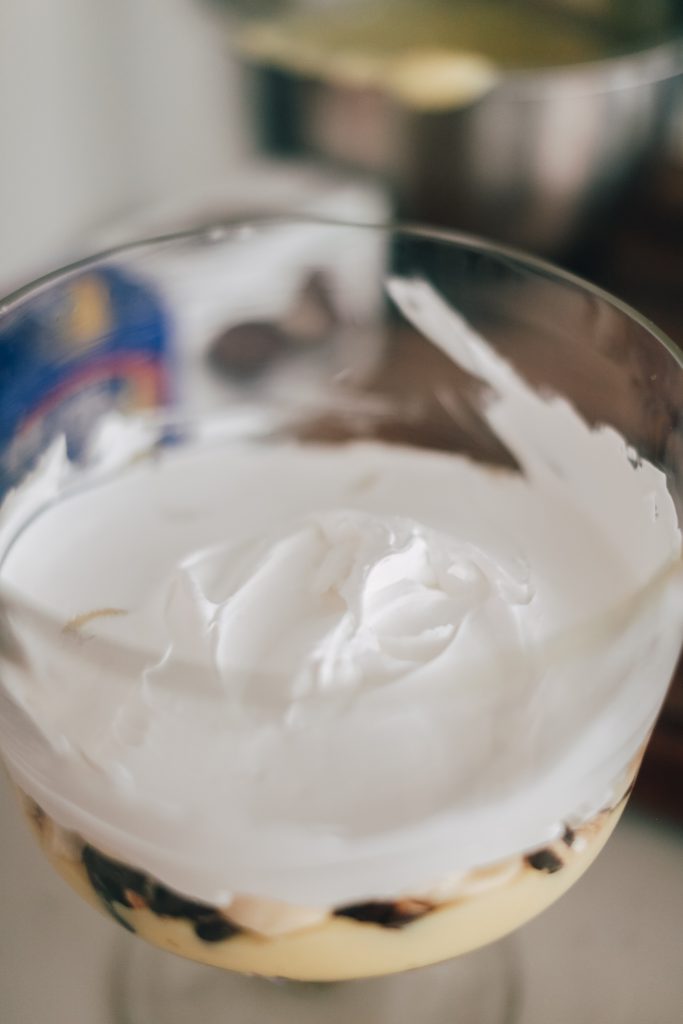 Repeat the layers one more time until you reach the top. If you have any leftover pudding go ahead and add that to the top.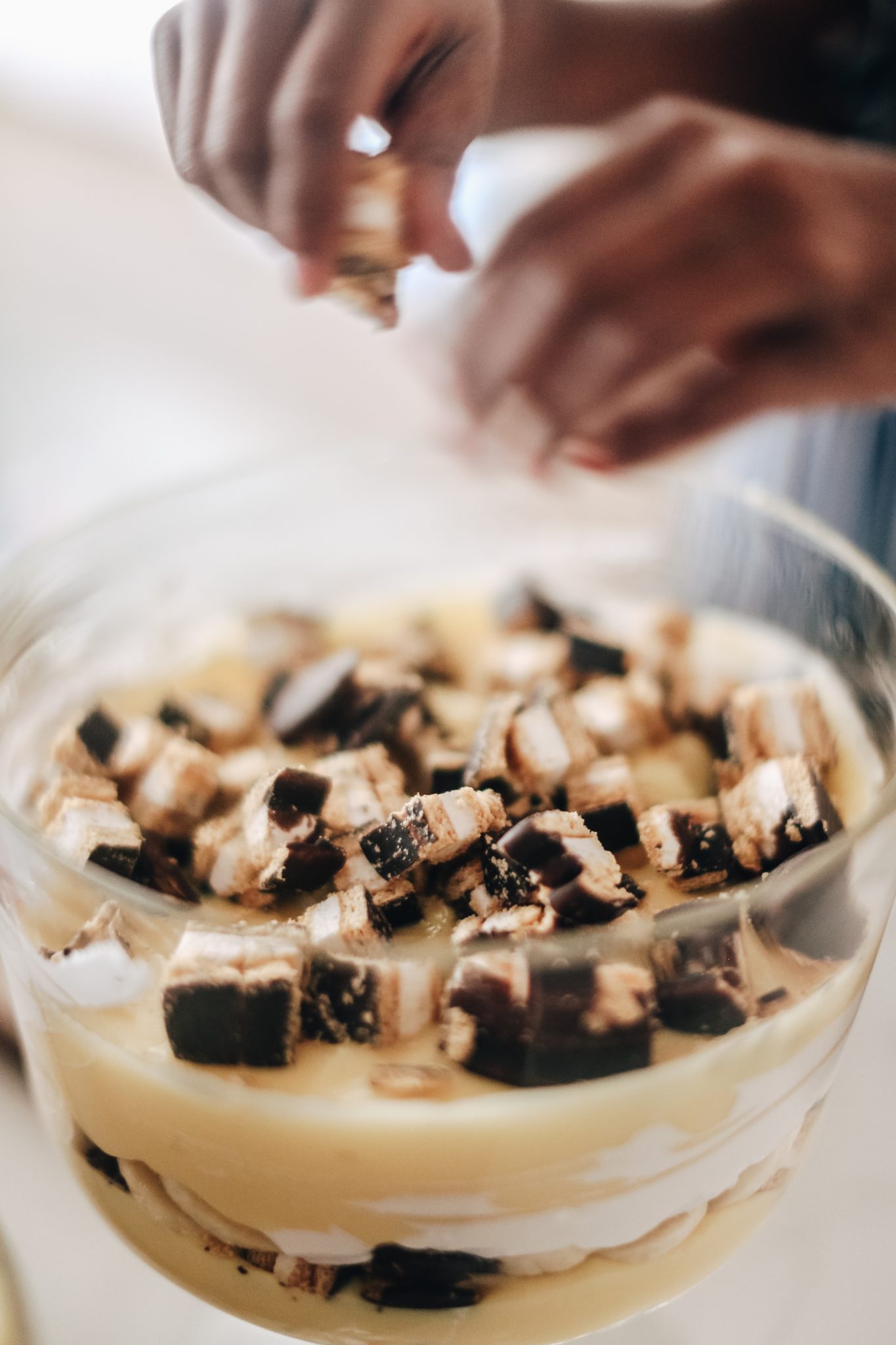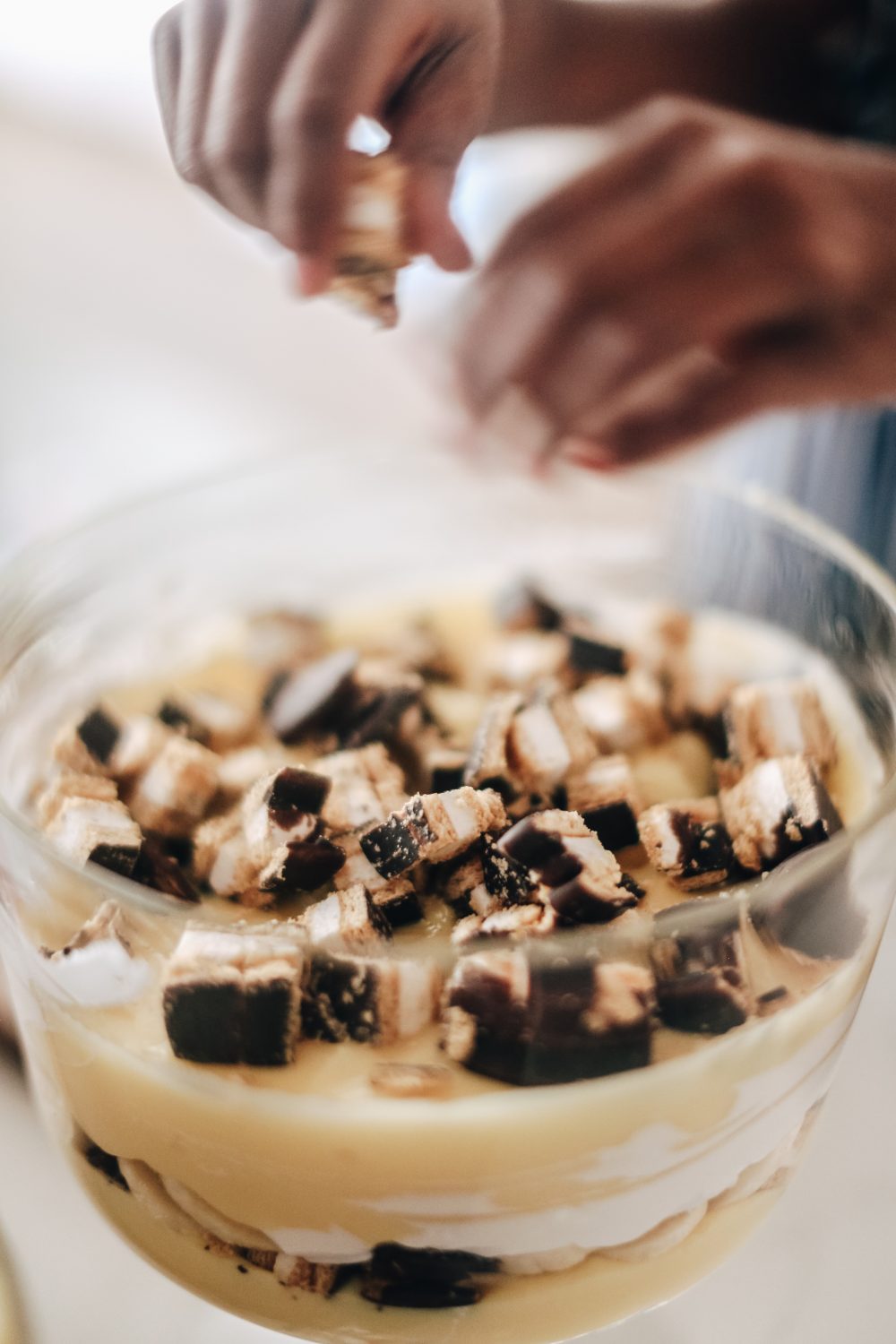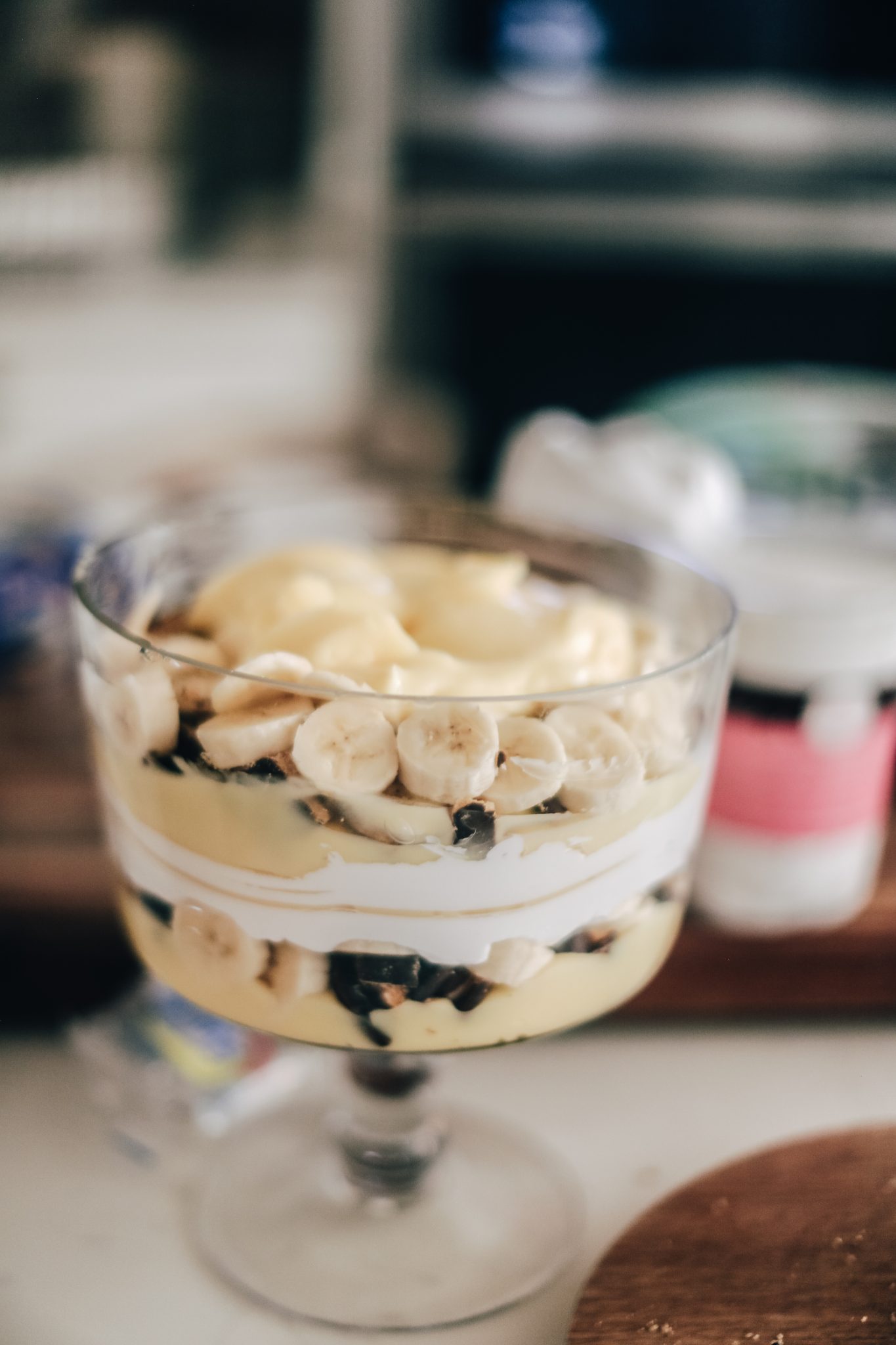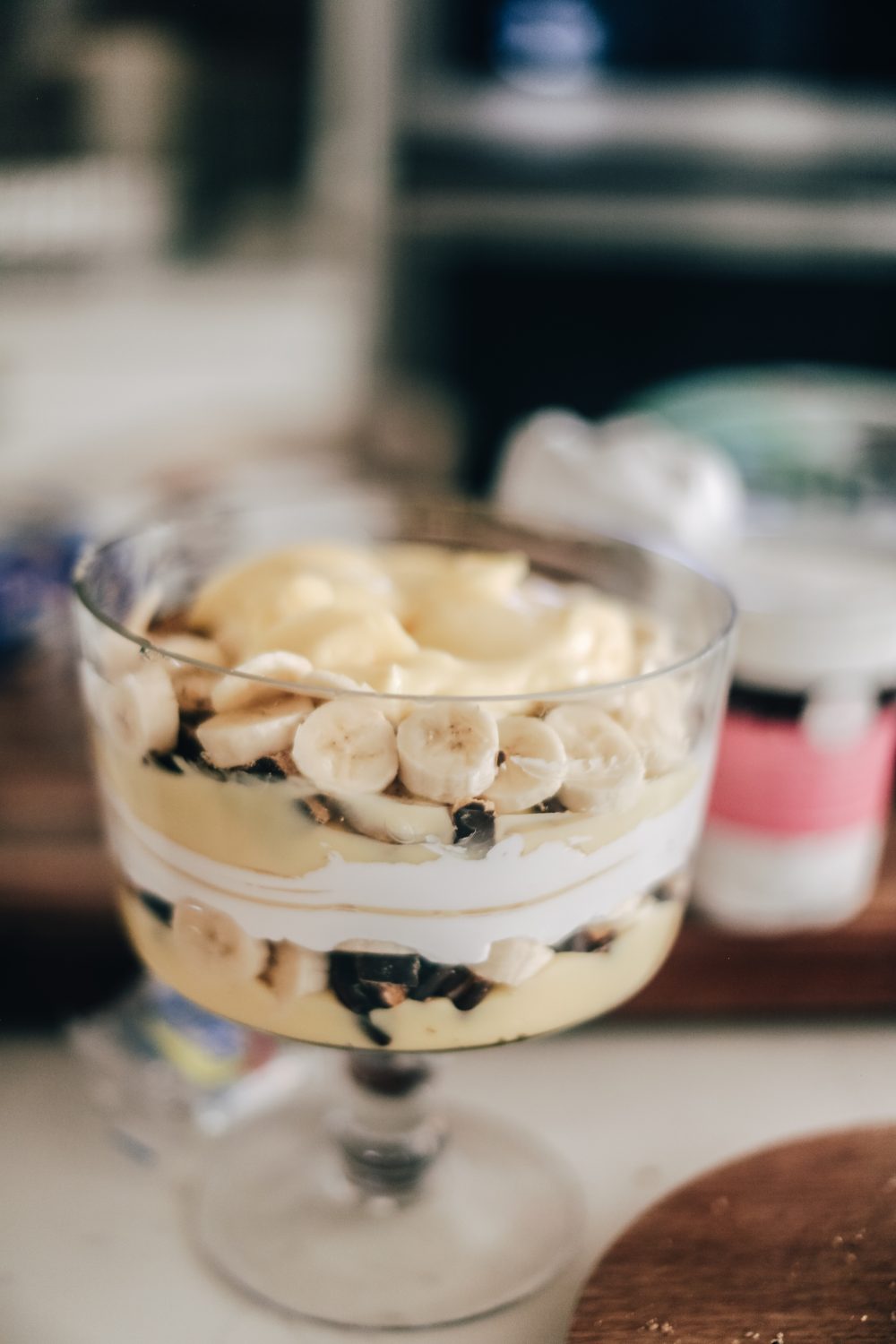 Top it off with the whipped topping and some vanilla wafers and bananas for some crunch!
I also like to add the vanilla wafer to the plate when I serve it. I love the crunch of the vanilla wafer so much. Plus it's hard to leave vanilla wafers out of a southern banana pudding recipe ha!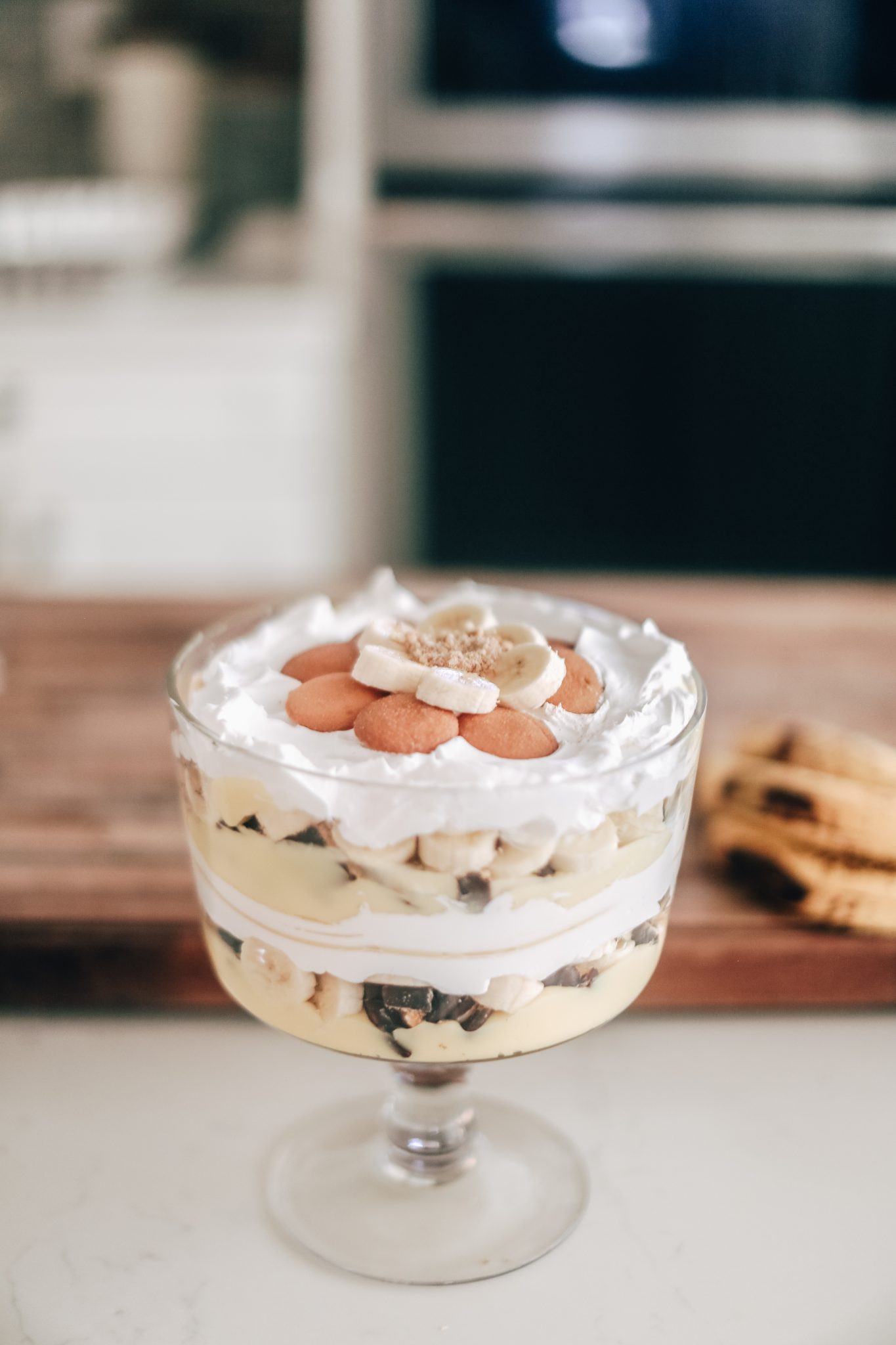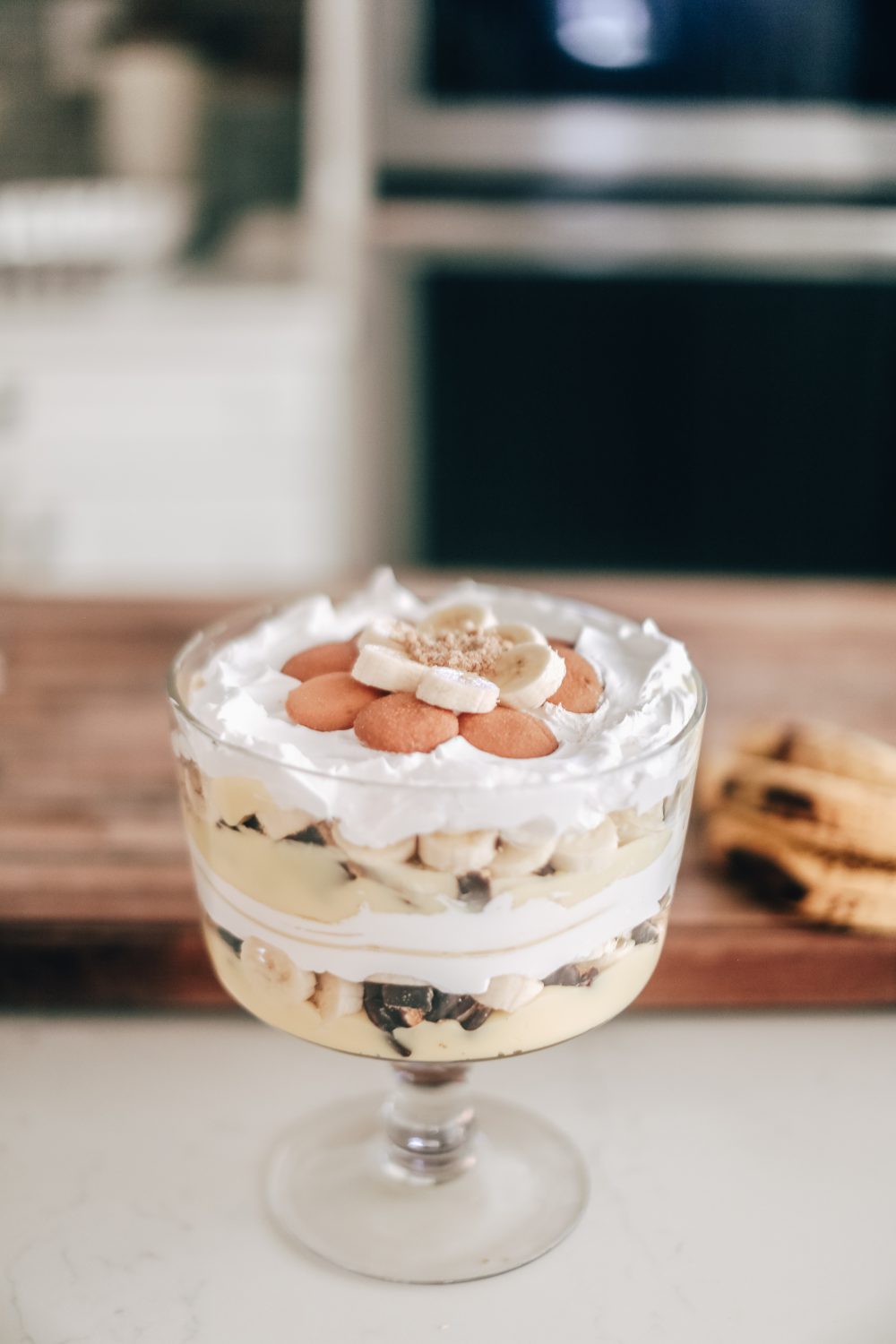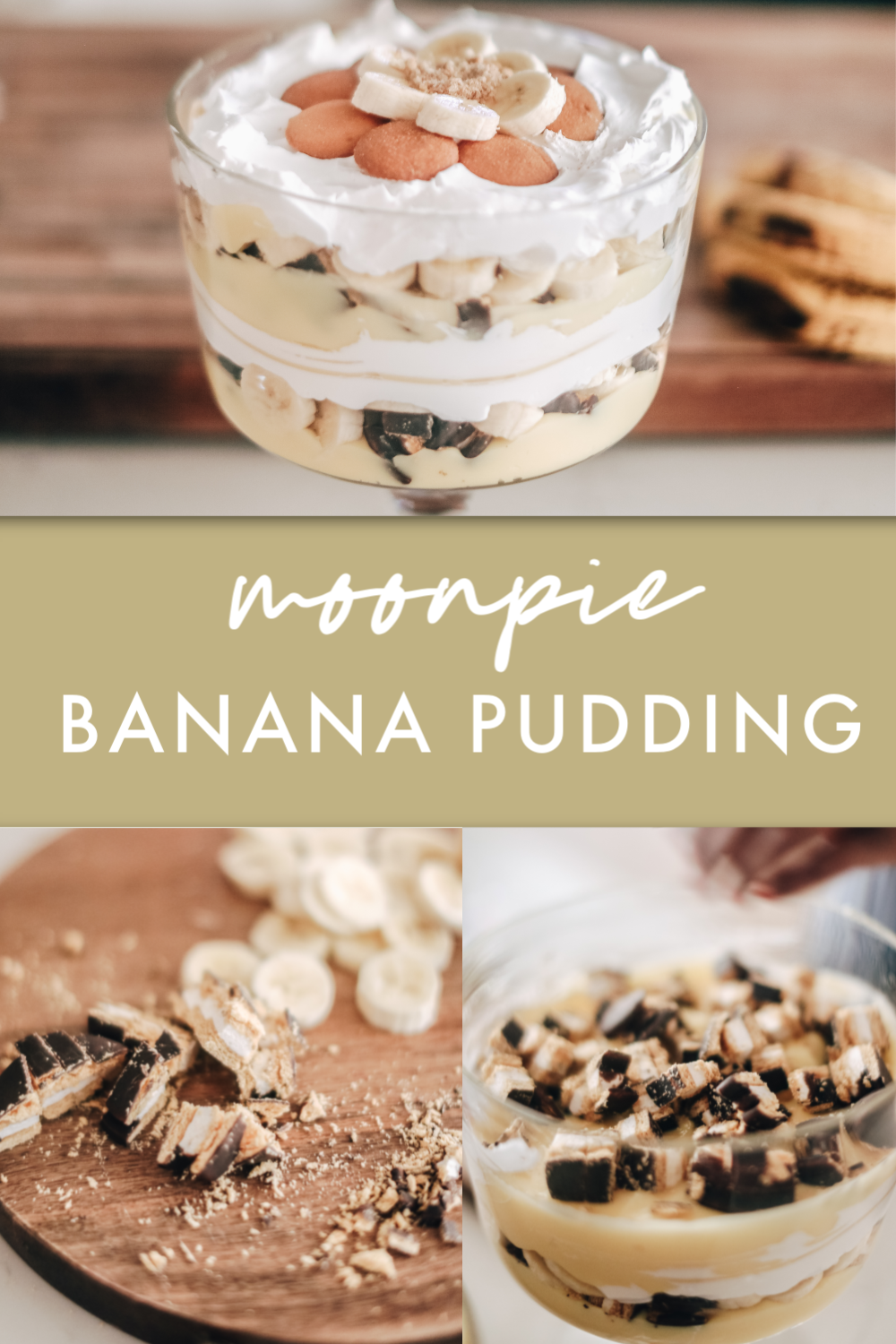 See More Banana Recipes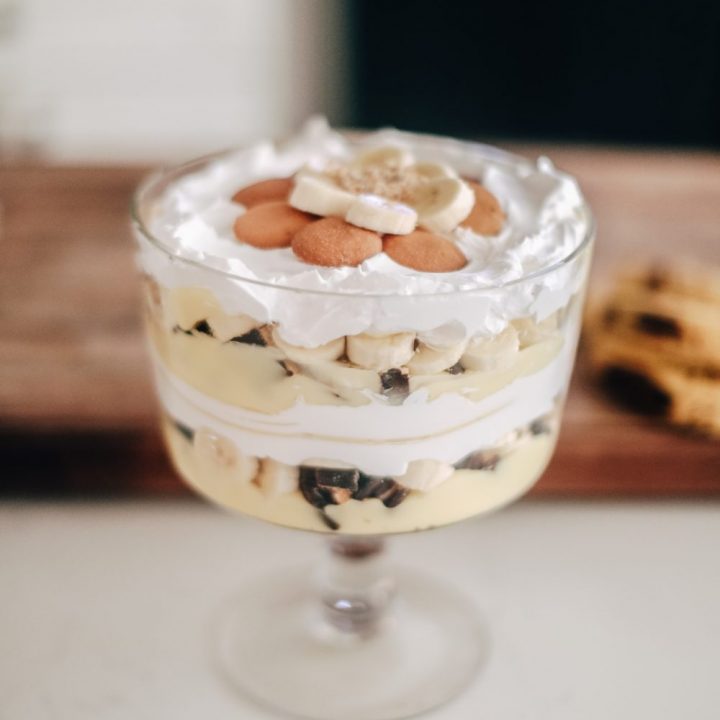 Southern Banana Pudding with Moon Pies
Additional Time:
30 minutes
Total Time:
1 hour
10 minutes
A banana pudding with a secret ingredient that will knock your socks off! This banana pudding includes moonpies that will give every bite
Ingredients
2 packages of Jello Banana Cream Pudding 3.5 oz
4 cups of cold milk
6 large moon pies ( chocolate or banana flavor)
6 large bananas sliced
4 cups prepared whipped topping ( Cool Whip is not recommended )
Vanilla wafers for garnish
Instructions
Empty both packages of banana cream pudding mix into a mixing bowl along with 4 cups of cold milk. Whisk until combined together. Place in fridge for 30 minutes or until set.
Slice all six bananas and set aside.
Cut 6 large moon pies into quarter pieces and set aside.
Remove pudding from fridge and assemble the banana pudding in layers into a trifle bowl.
Layer banana cream pudding, bananas, moon pies and whipped topping. Repeat the layer one more time.
Top with nilla wafers and extra bananas.
Serve and enjoy!
Nutrition Information:
Yield:

10
Serving Size:

1
Amount Per Serving:
Calories:

505
Total Fat:

20g
Saturated Fat:

12g
Trans Fat:

0g
Unsaturated Fat:

7g
Cholesterol:

9mg
Sodium:

343mg
Carbohydrates:

78g
Fiber:

3g
Sugar:

48g
Protein:

8g