The Golden Gumball Machine
This post is sponsored and may contain affiliate links, please read my disclosure policy.
So there's this gumball machine that my mom let me have some while back. Very classic, red gumball machine that I absolutely loved. I've used it around the house and even at a few birthday parties. But I wanted to give it a fun makeover.
In my mind I wanted it in my office, gold and glamorized with a touch of glitter. So when I came across Rust-Oleum Gold Glitter Spray I did a little happy dance knowing it was going to be perfect.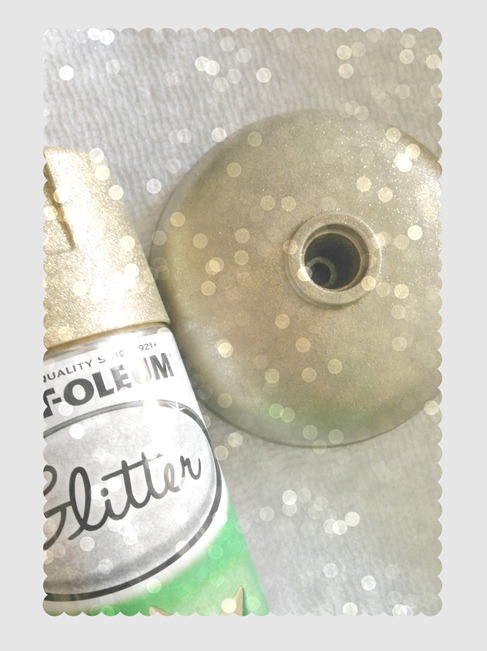 I removed all the parts (glass, inside gadgets, etc) and gave my machine a bath of primer and let that dry. Then just to be safe I sprayed it down with a solid color gold in a satin finish for extra coverage. I wasn't sure if the gold from the glitter spray paint would be enough but I think it might have been just fine:0) After that I went to town on the glitter.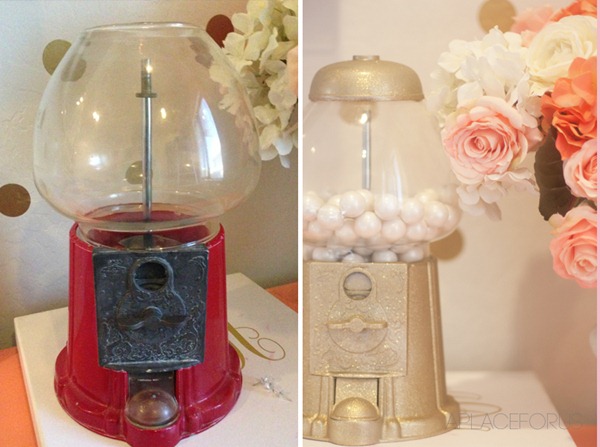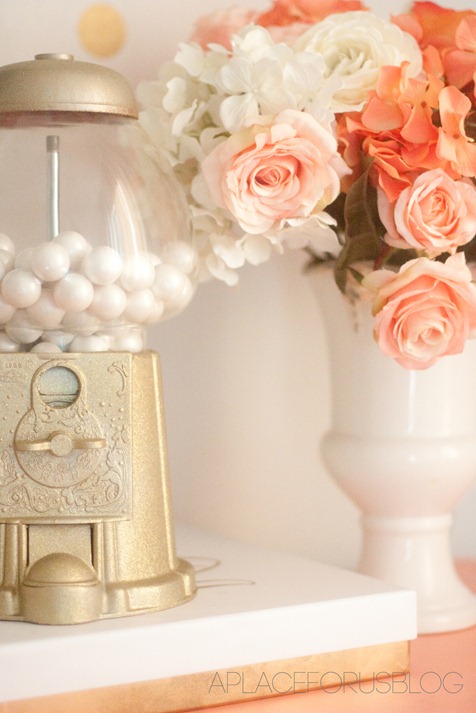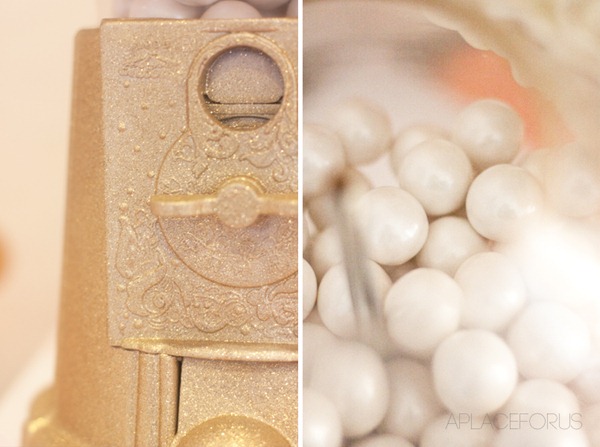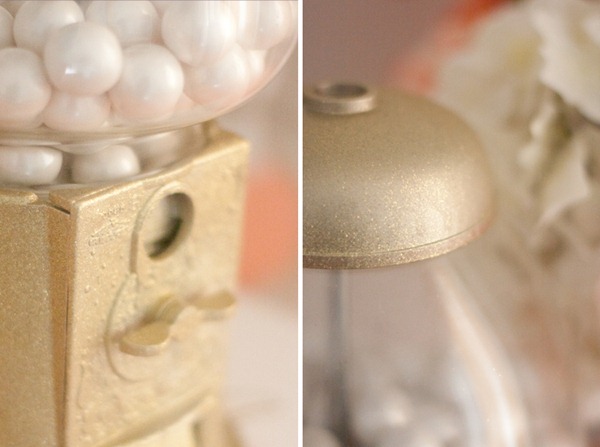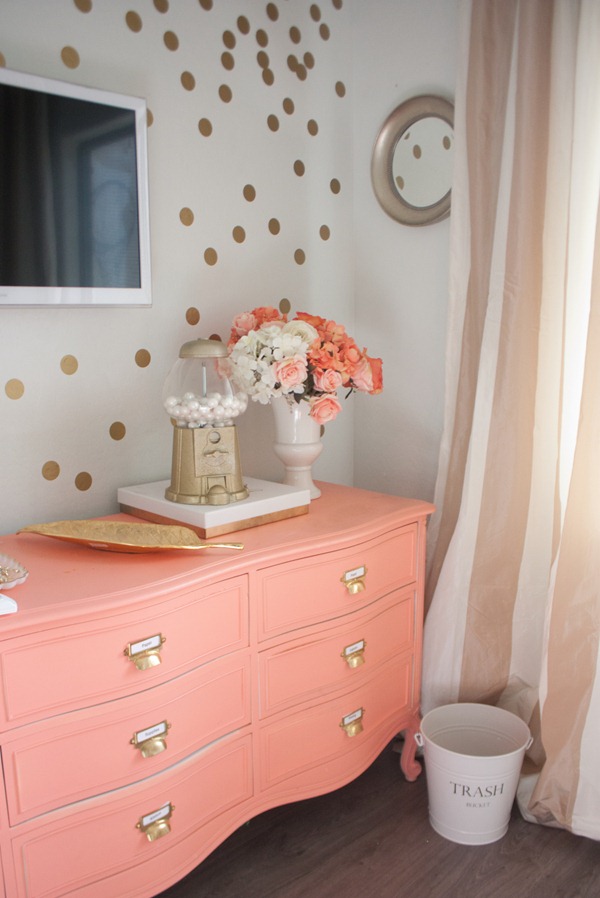 How do you like it? Fun huh! Like a said a week or so ago…I'm really loving GOLD and my office is on it's way to becoming something special just.for.me:0)
Here's some information that you might find useful:
Rust-Oluem is not a food safe product and since I have real gumballs in my machine that I plan on eating all the time:0) I made sure to seal the inside of the machine so no spray touched it. If your still worried about it, I suggest using a WONDERFUL paint by Martha Stewart that is food and dishwasher safe…and it comes in gold:0)
I really loved this product! I know Krylon has something similar but I've never tried it. But what I like about this one is that when you touch it after it dries your not having a glitter fest all over your clothes and hands and face and hair:0) It pretty much stays in place. I also think the sheen is BEAUTIFUL and you really can't capture it in a photo:0) It's not overly glittery either, kinda grown up glitter ya know.
Looking for more of my office? Check out these curtains I got! I have a major crush on them:0)