This post is sponsored and may contain affiliate links, please read my disclosure policy.
Hello! I'm back to day with my friends from the BHG at Walmart line! With spring right around the corner I know a lot of you are planning to update some of your spaces! We were asked to focus on bed and bath this month so I decided to go to the powder room with some fresh towels and decor!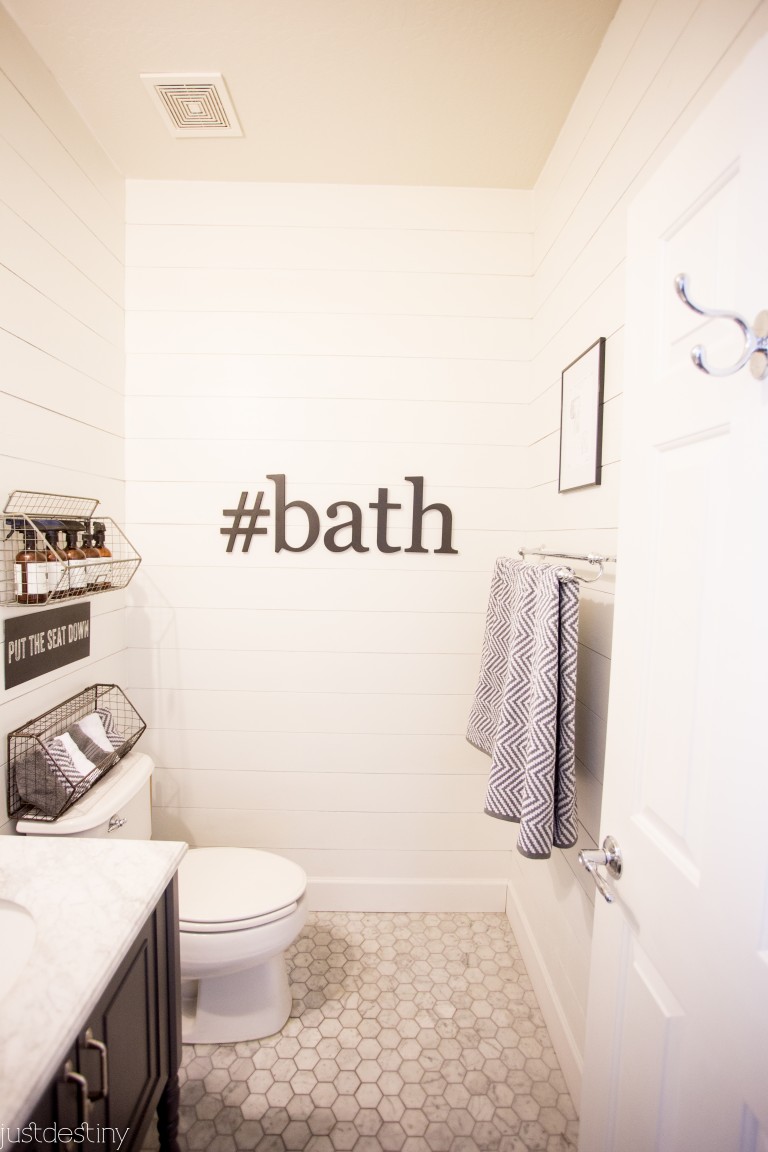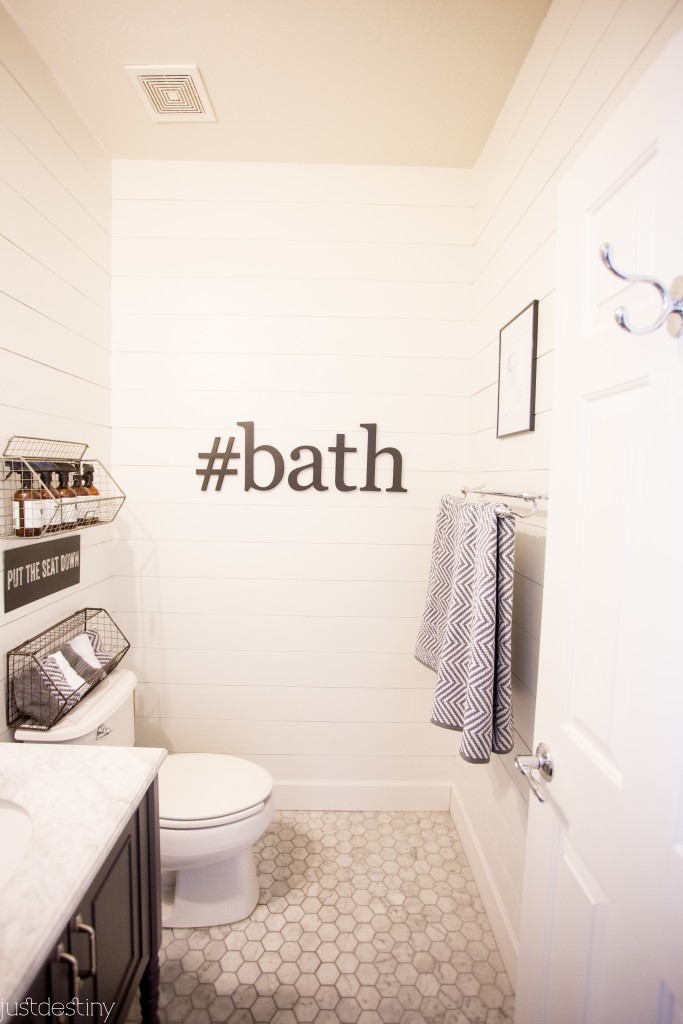 You can see the full bath room revel here, but for now you can see how I dressed it up using some very affordable towels and decor. I REALLY love this line because everyone has access to it! There are a lot of decor items that seem to be out of reach for the average consumer and budget so the fact that you can get high style without breaking the bank is such a win.
So let's take a look ! Disclaimer: Bathrooms with no windows are a bit tricky to photograph! :0)
I knew I needed some towels to hang on the towel bar. I've been searching for some black and white ones. These chevron towels from BHG come in six different colors. Of course I'm drawn to the neutral family. They didn't have black and white so, I picked a few gray bath towels and hand towels.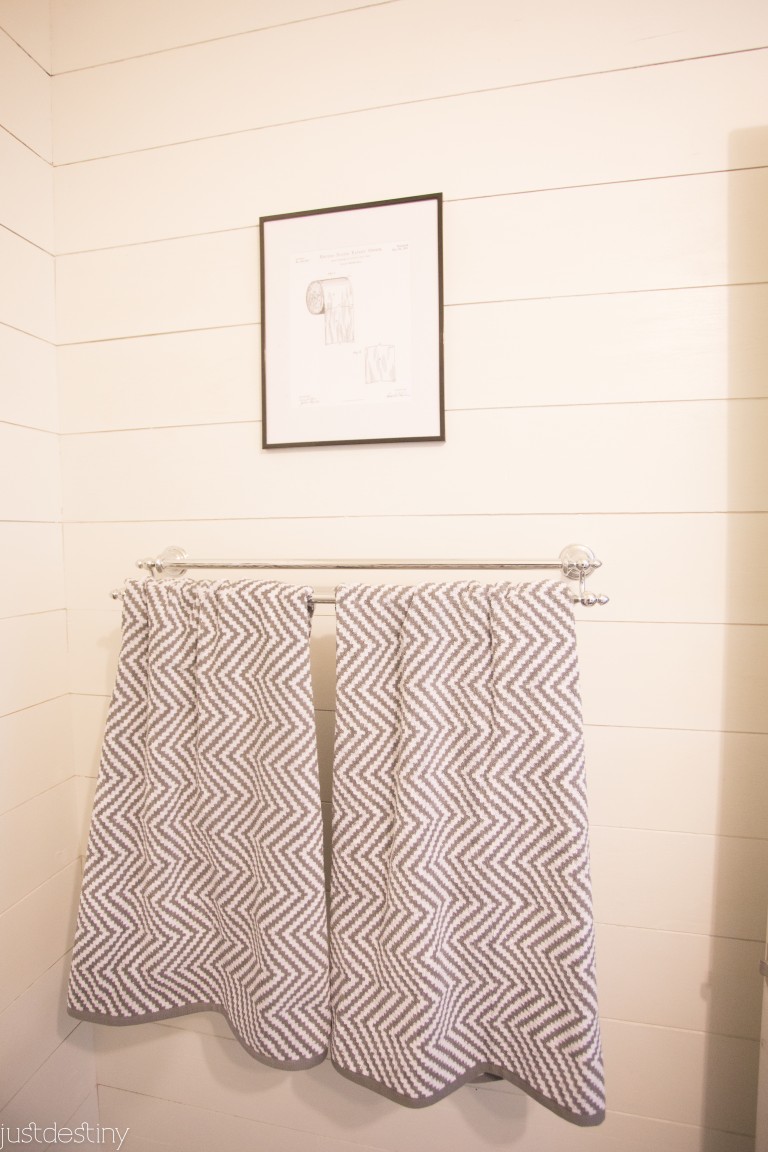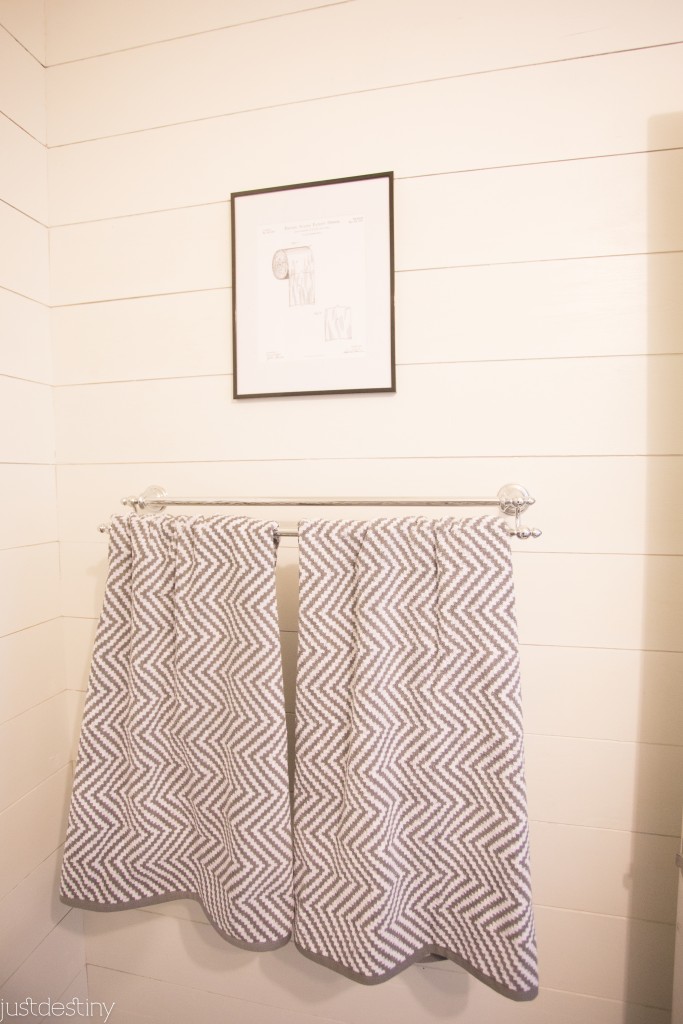 Even though they're hanging in my powder room, these aren't just for looks! I saw on the tag that these towels are extra absorbent so they're also a great pick if you're looking for good bathing towels!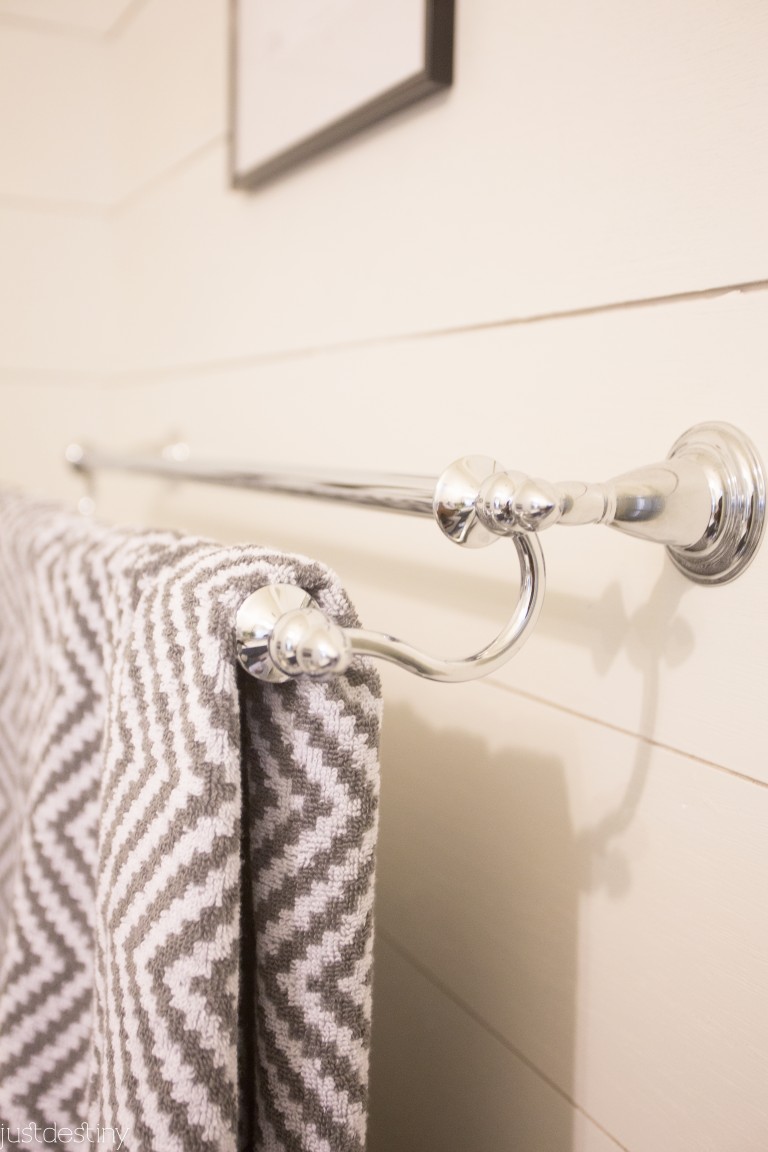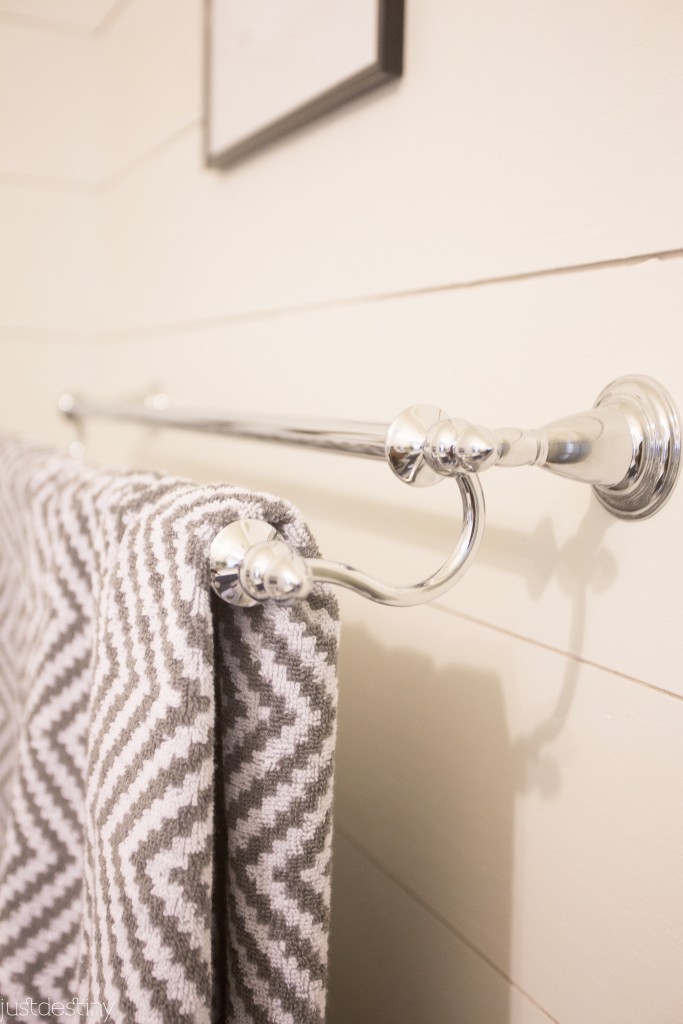 Of course I found matching hand towels and wash cloths that go right along. I mixed a few solids with some of the chevron and put them into a cute little storage bin.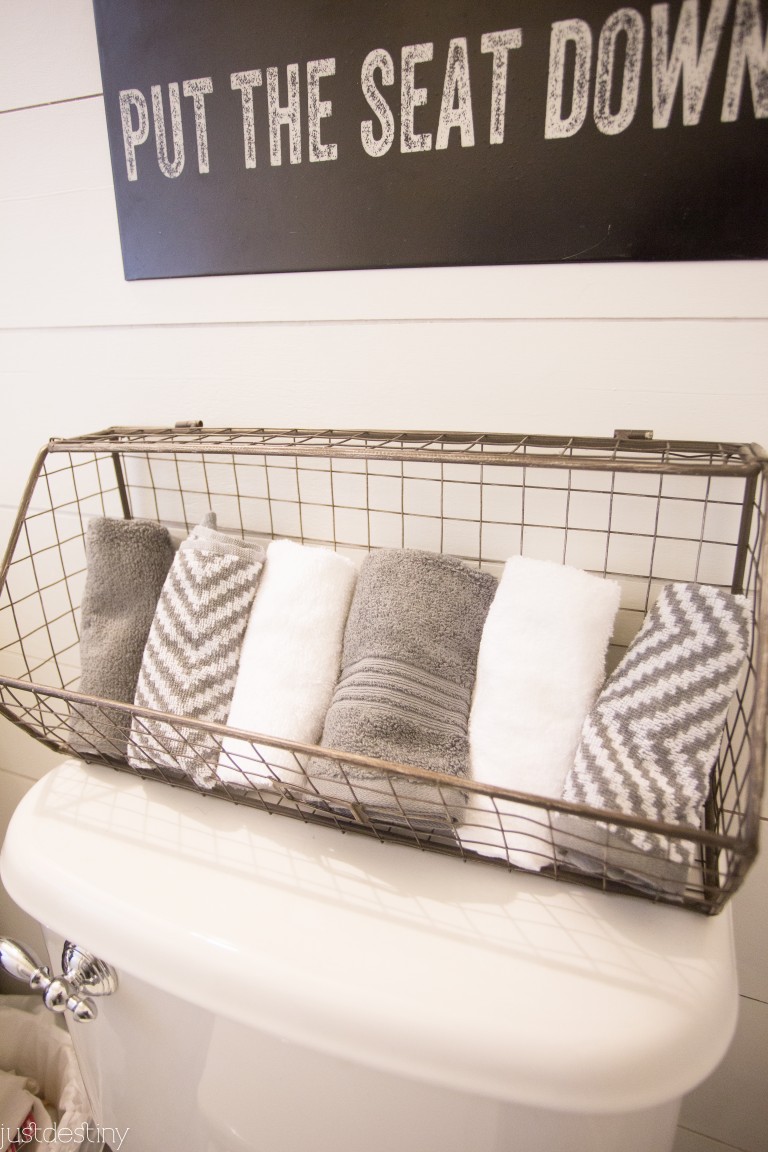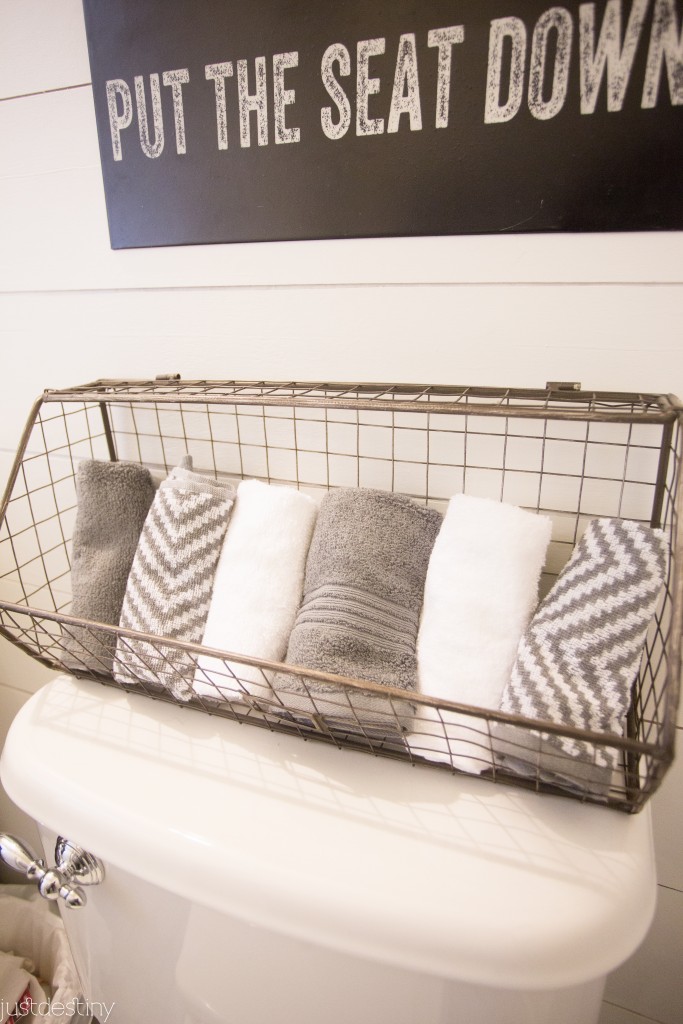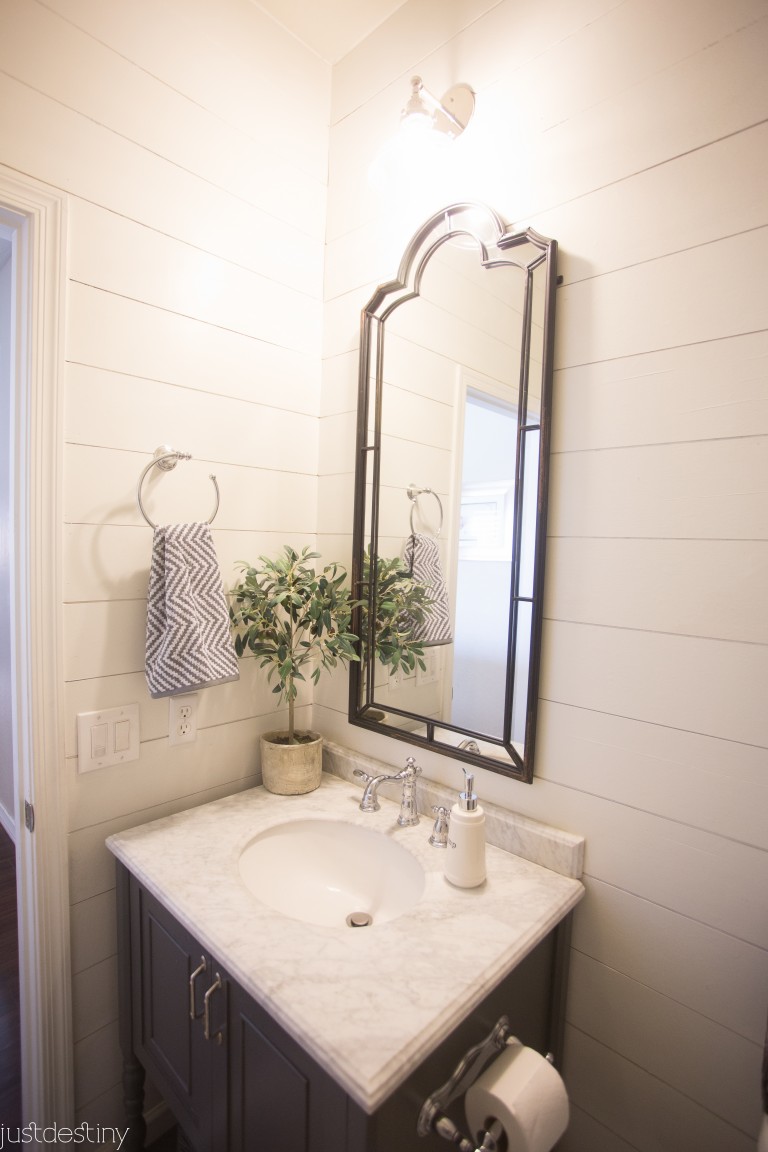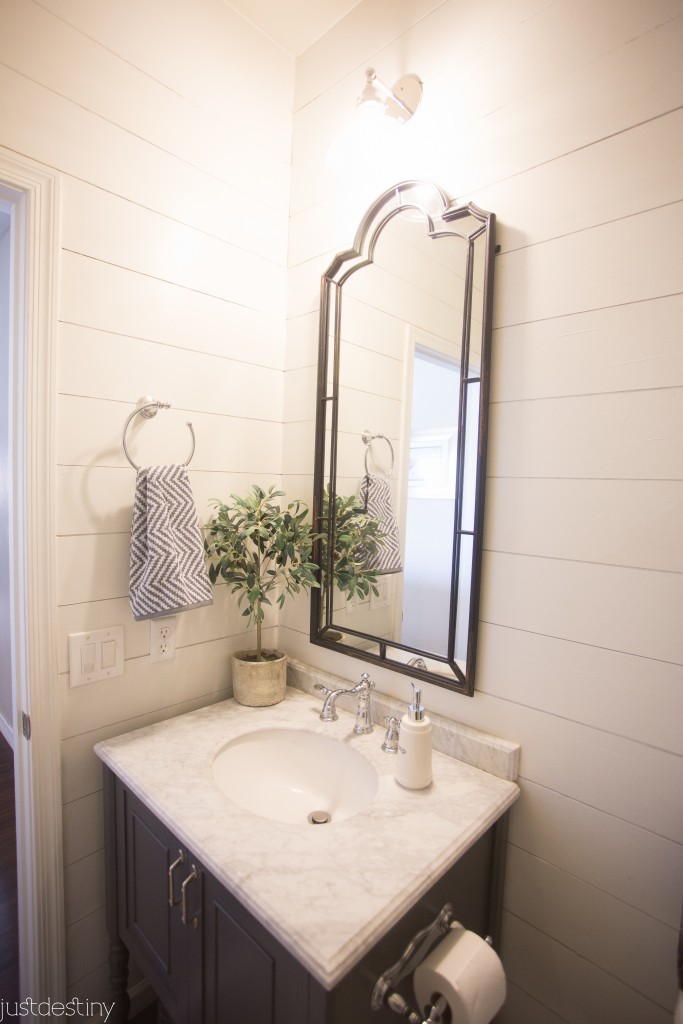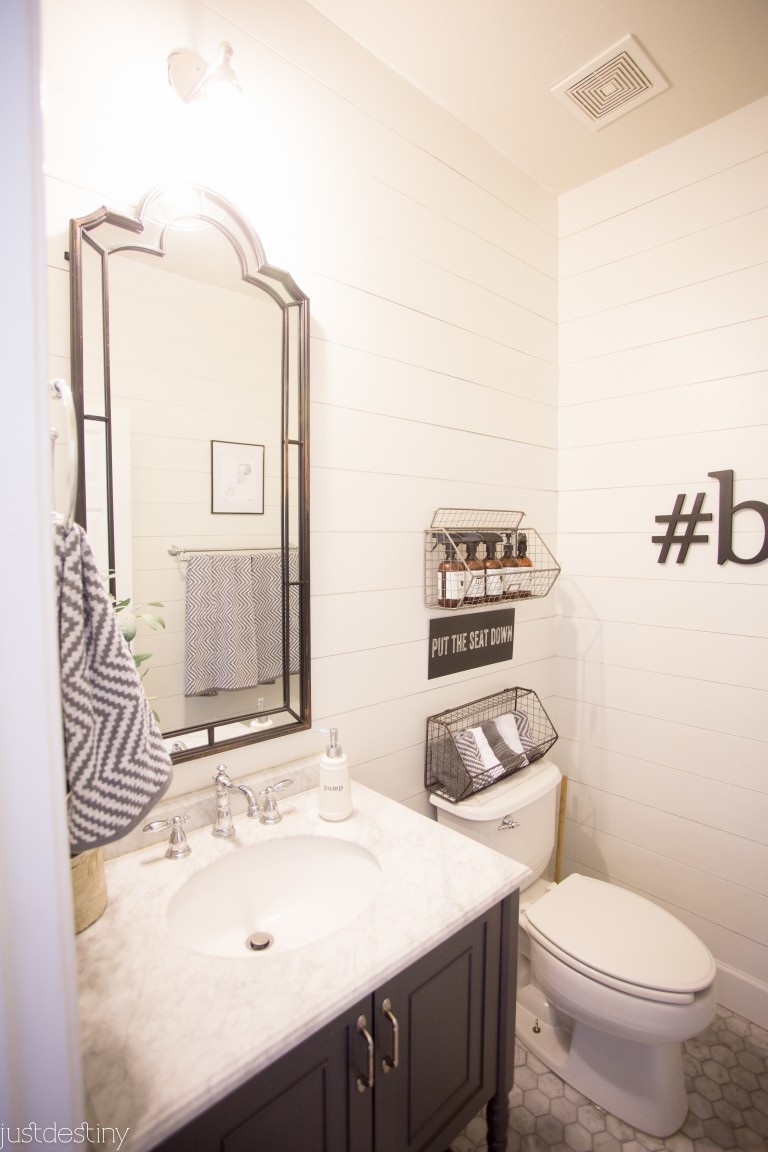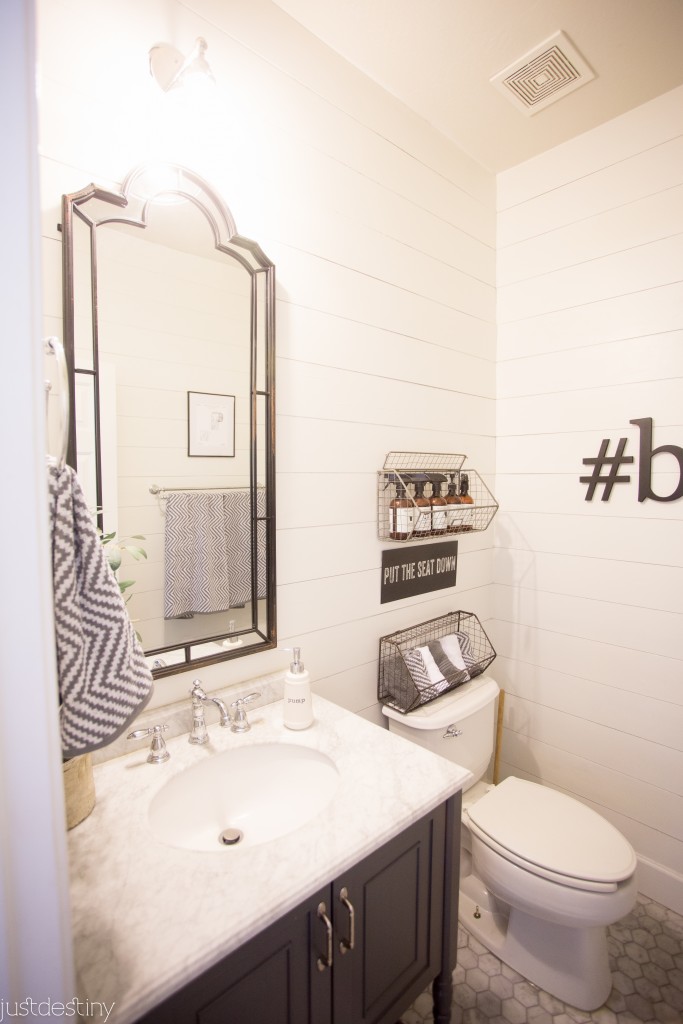 I also came across some pretty chic bathroom accessories for the space too! I actually used these same containers in my guest room. But the "pump" hand soap goes great in here!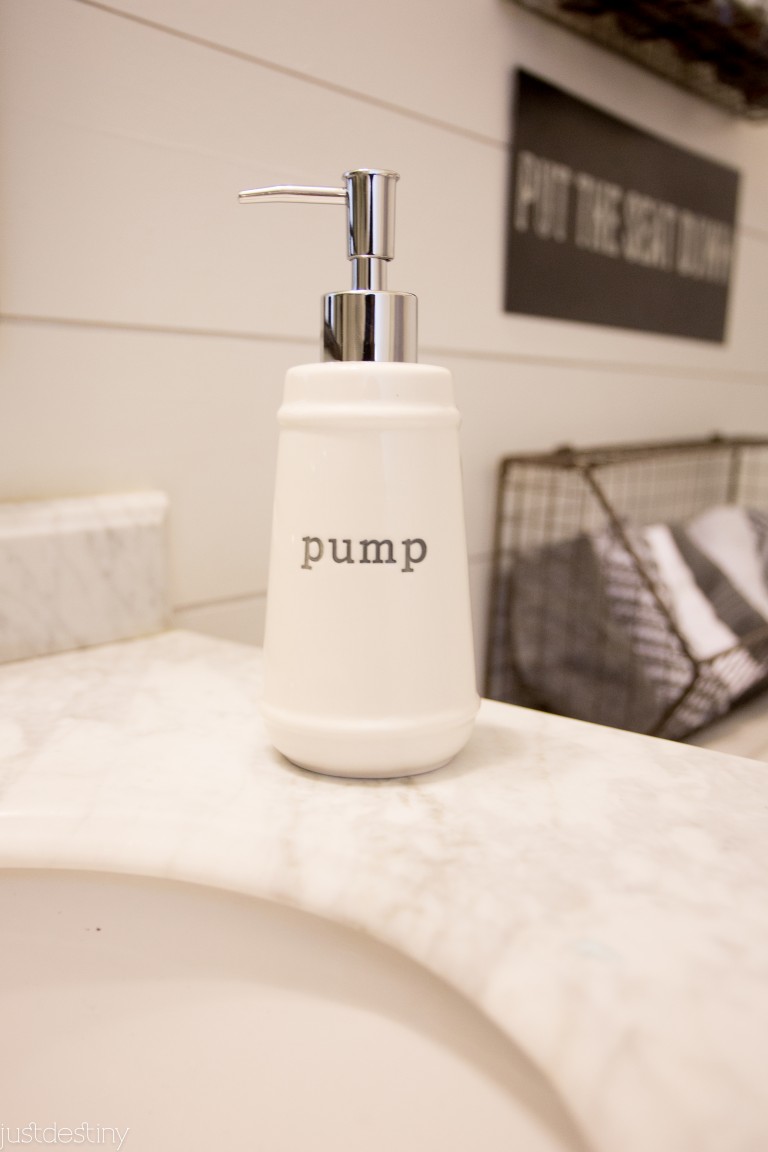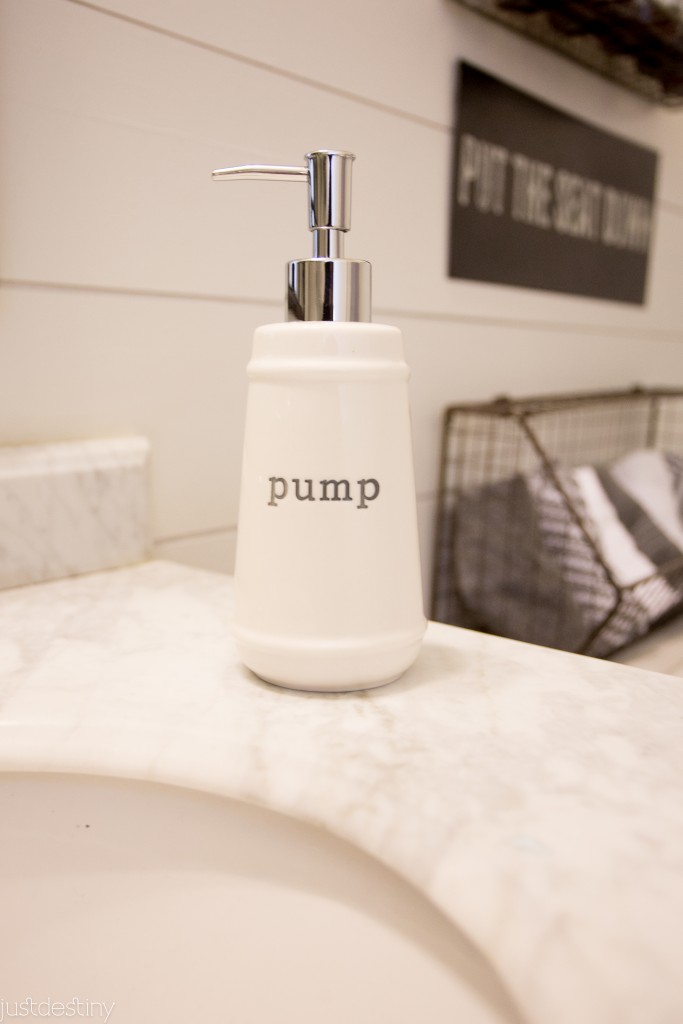 Gorgeous right? I also snuck in a little rug under the sink area :0)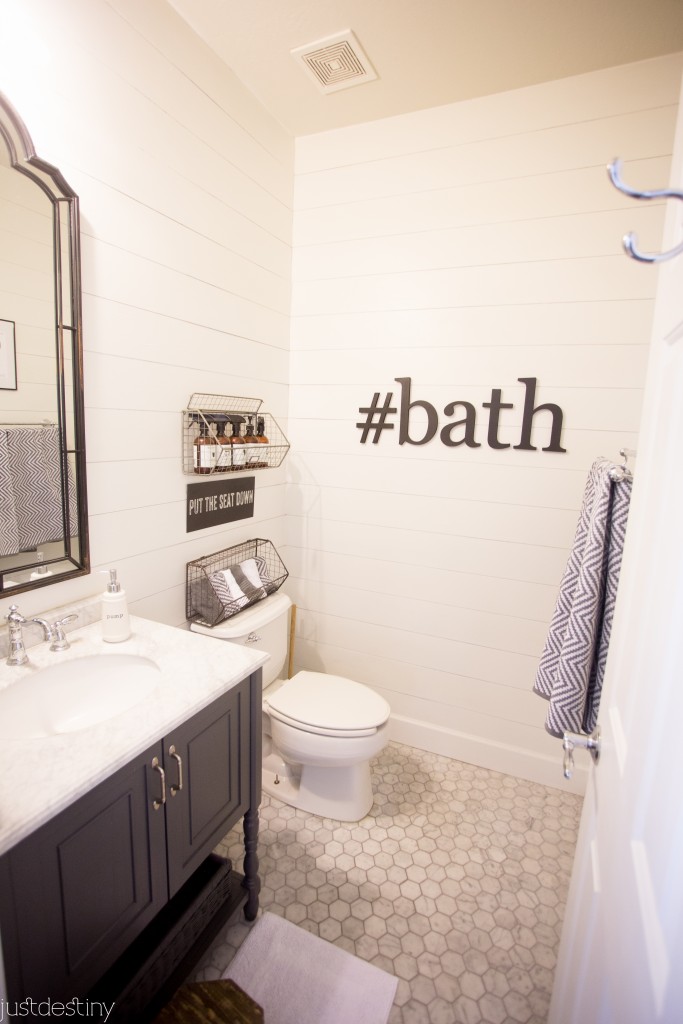 Are you guys seeing these items at your local Walmart when you shop? Remember the bed I made over last year using their line? I'm still blown away by the entire look! Might be one of my best decorated rooms in the entire house!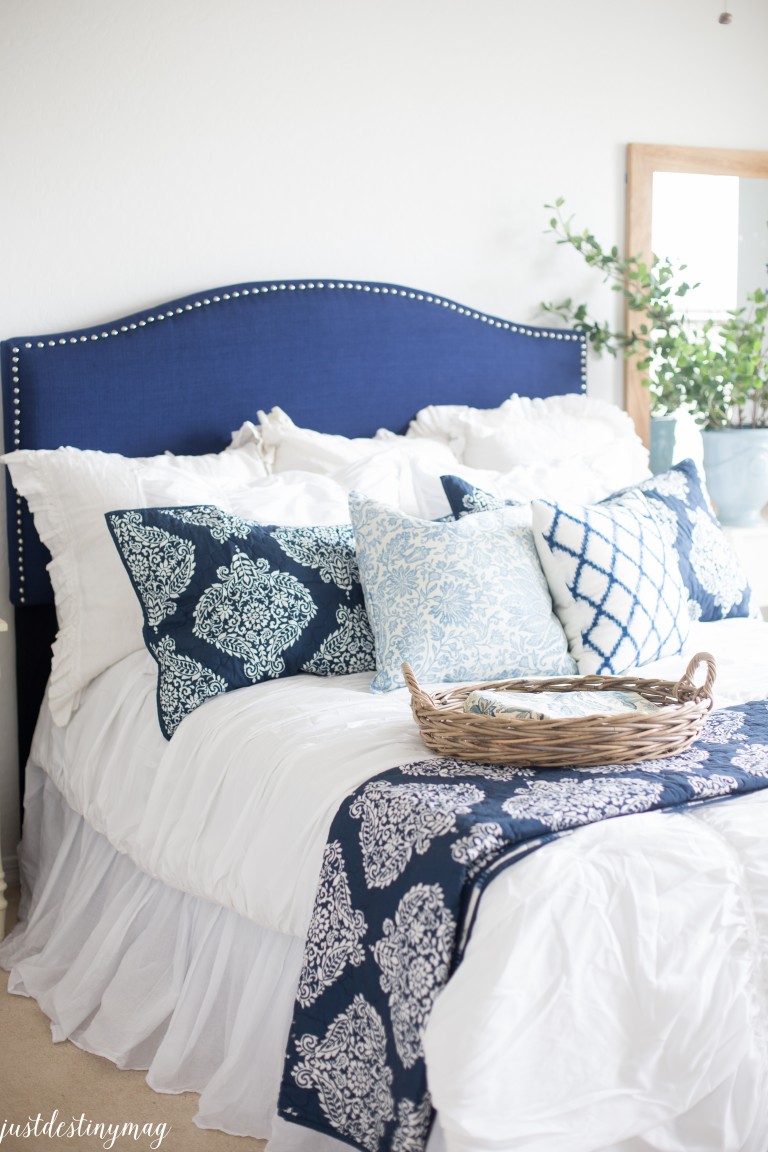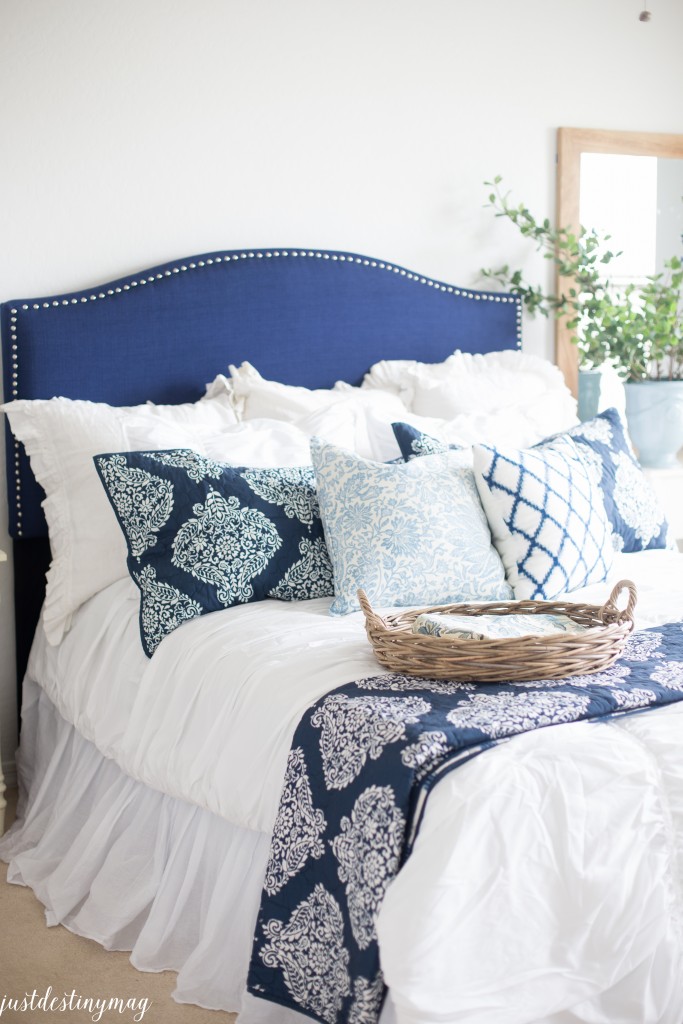 I hope that gives you guys some inspiration to do a little spring update around the house!
Here are all the items I used in the bathroom…
Thank you BHG at Walmart for sponsoring todays post and allowing me to bring my readers some affordable home decor options!