This post is sponsored and may contain affiliate links, please read my disclosure policy.
Oh 2019! What a year you have been!
A TOUGH year for sure but a year I appreciate SO much. It was a year of growth, heartbreak, death, and deep faith. This year God took us into deep waters that were scary, but my goodness we could feel Him all the way through it. Not one time did he leave our side. So I say to 2020, I don't know what will come of you, but with God I know we will be ok!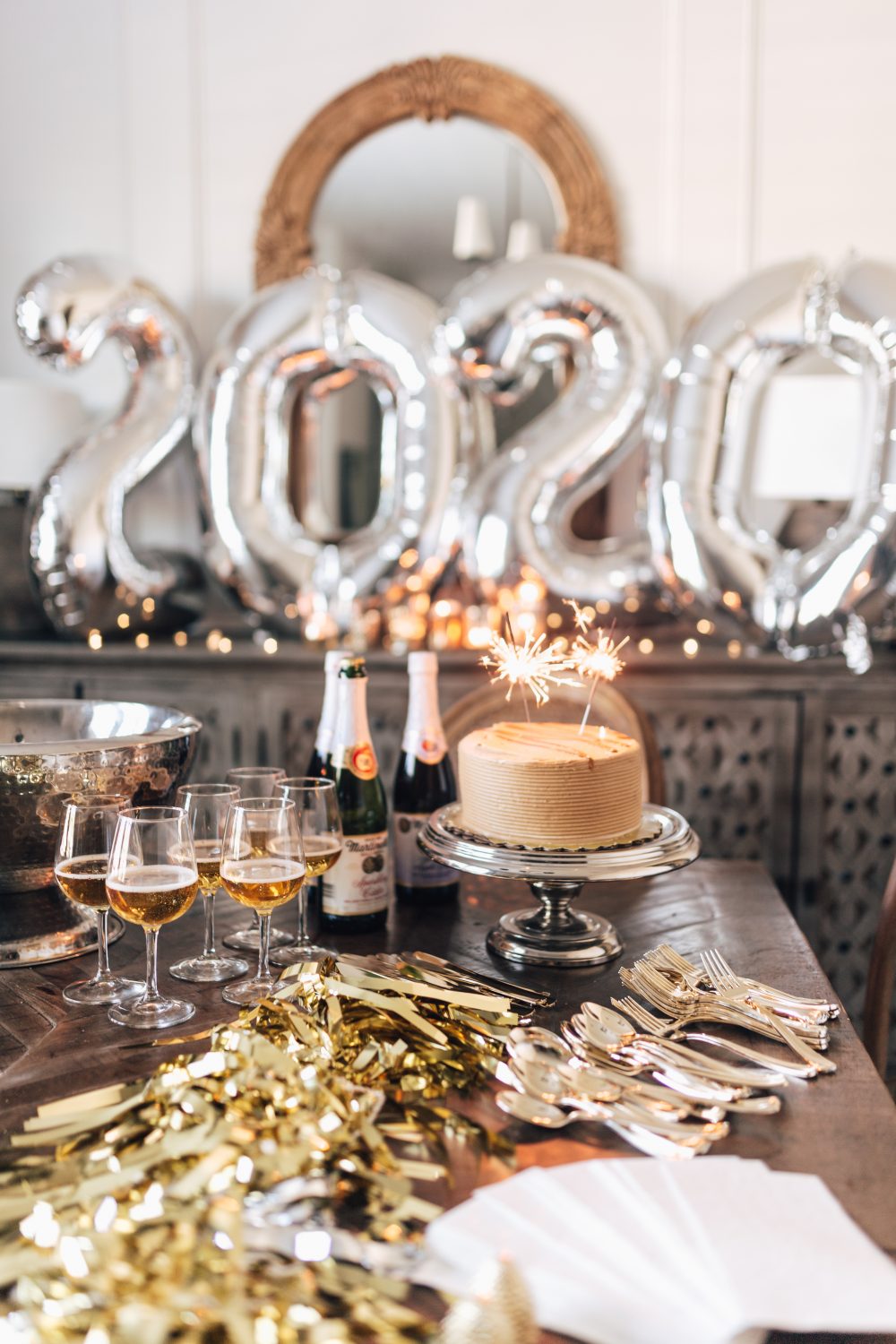 Ringing in the New Year has always been a tradition of ours. Even though year after year I get closer and closer to calling it quits around 9pm haha, I still love to ring in the New Year together as a family!
Bre from Rooms for Rent ( The host for the blog hop! Thanks Bre!) has always encouraged her readers to gather and what better way to ring in the New Year than with the people you love!
I set this New Years table as and inspiration for you to gather around one last time! With golds, and silvers and plenty of light. Here are a few tips to make your New Years festive! Even if it's last minute!
First things first! Orders these beauties! No matter the year, balloon numbers are such an affordable way to add decor to your party!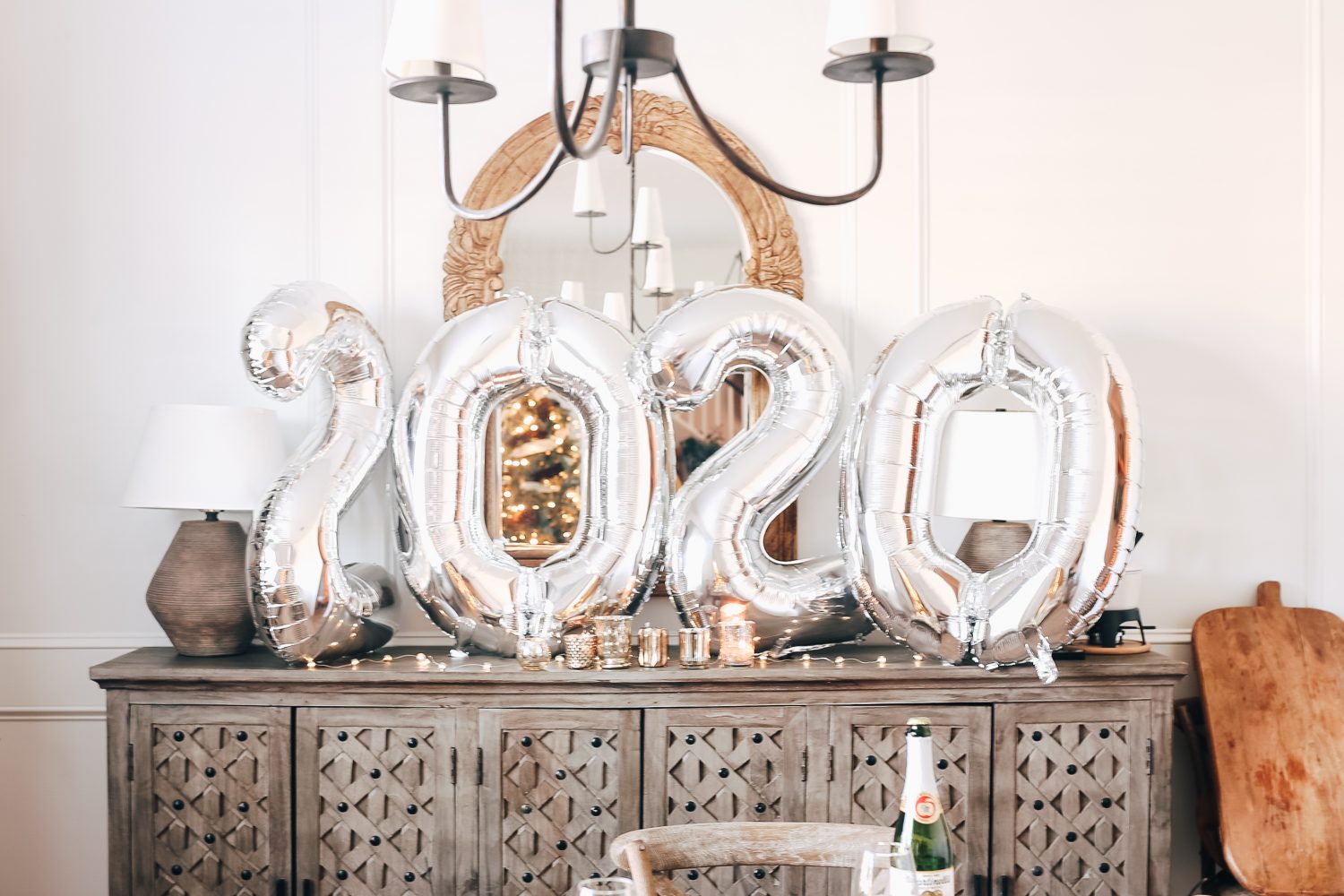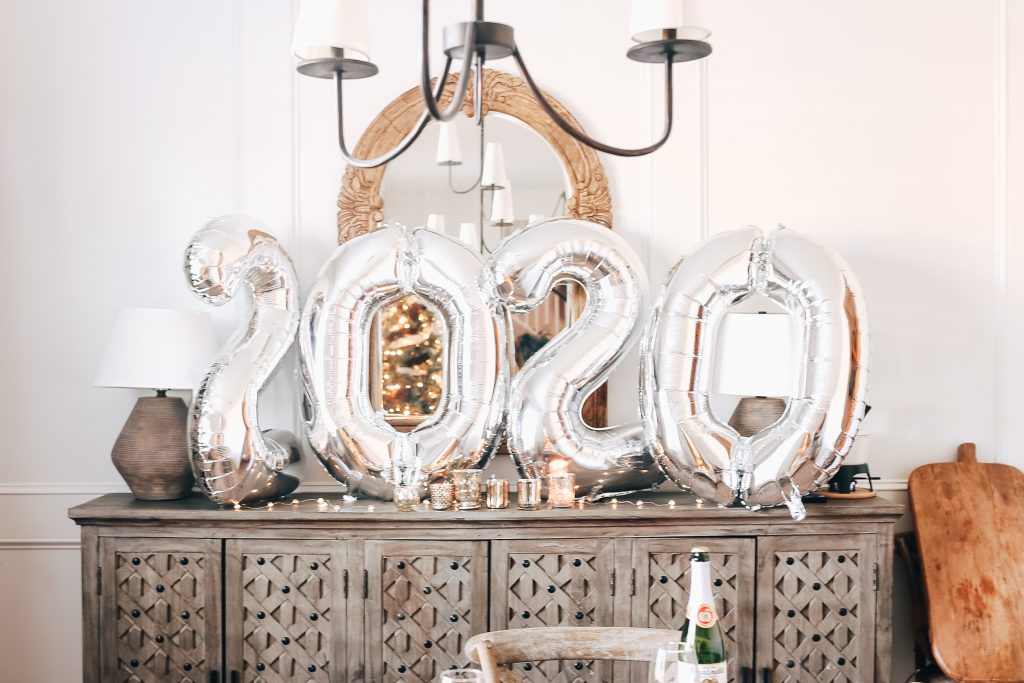 You can get them on Amazon or at Target! I also suggest getting this machine because it is a LIFE saver! I use it all the time for parties when I need to blow up a million balloons or just really big balloons! ha!
The table can also be pretty casual with paper plates, plastic cutlery treats like cupcakes to snack on during the night! We love to play cards or other family games around the table or even in the family room while we wait for the big countdown.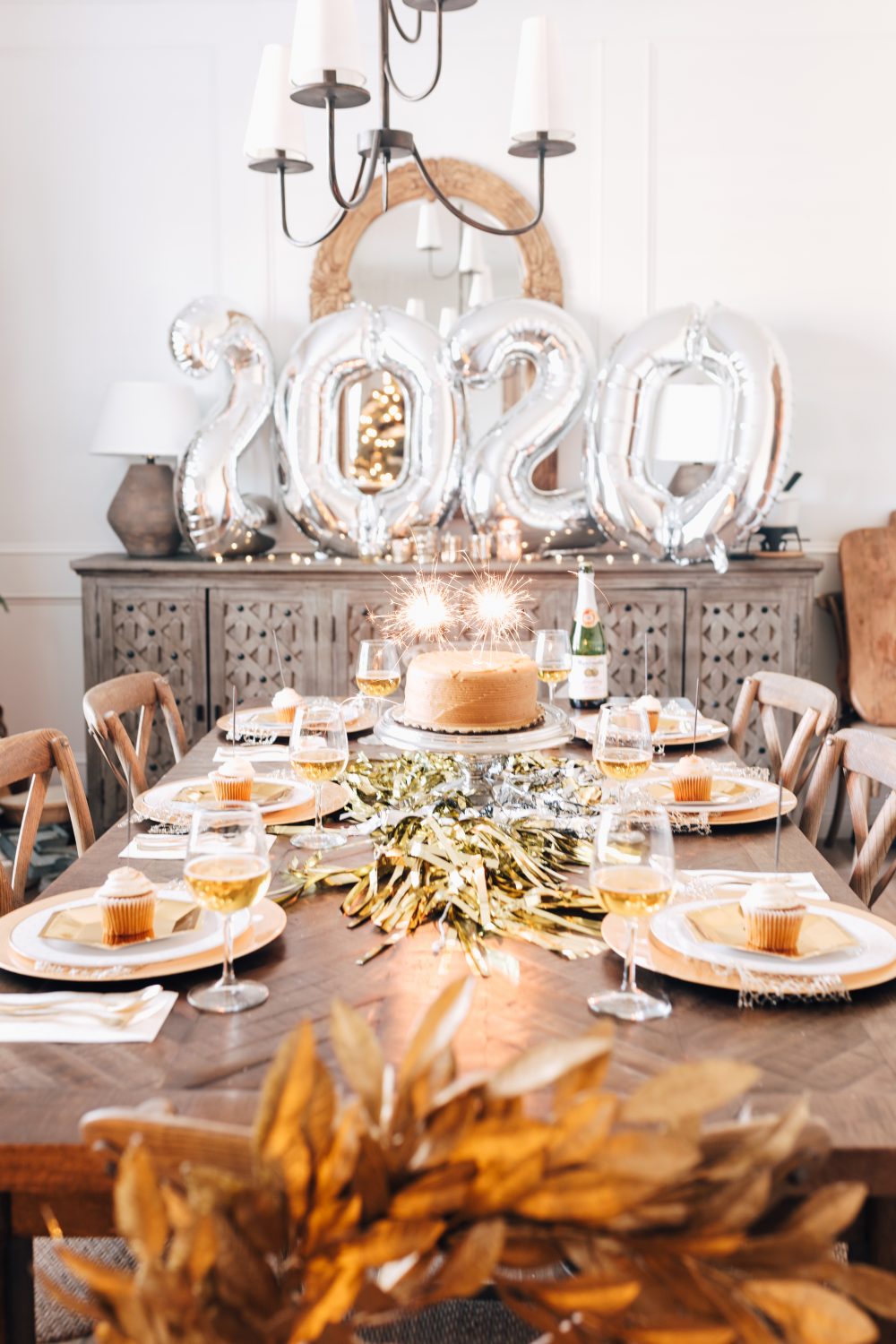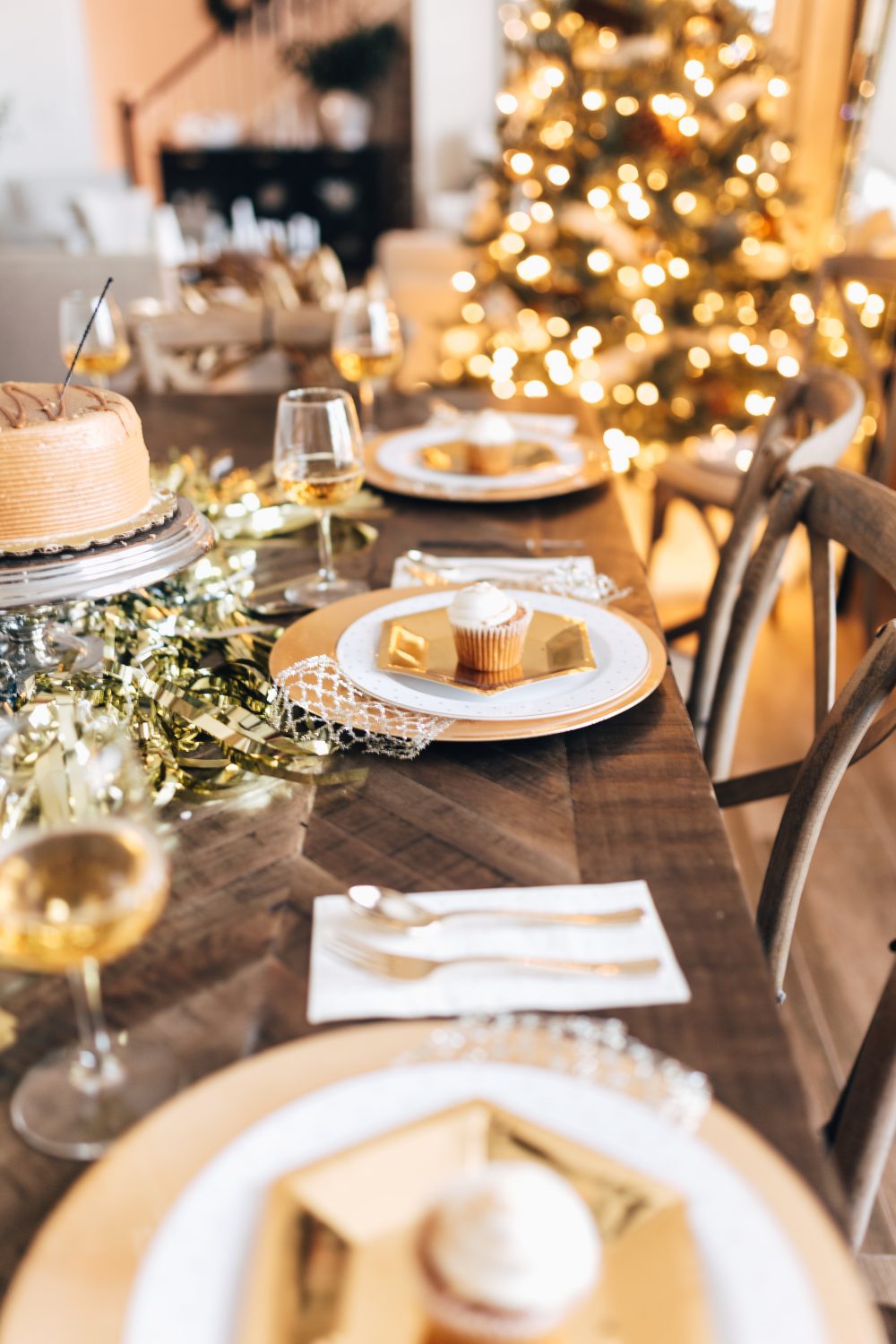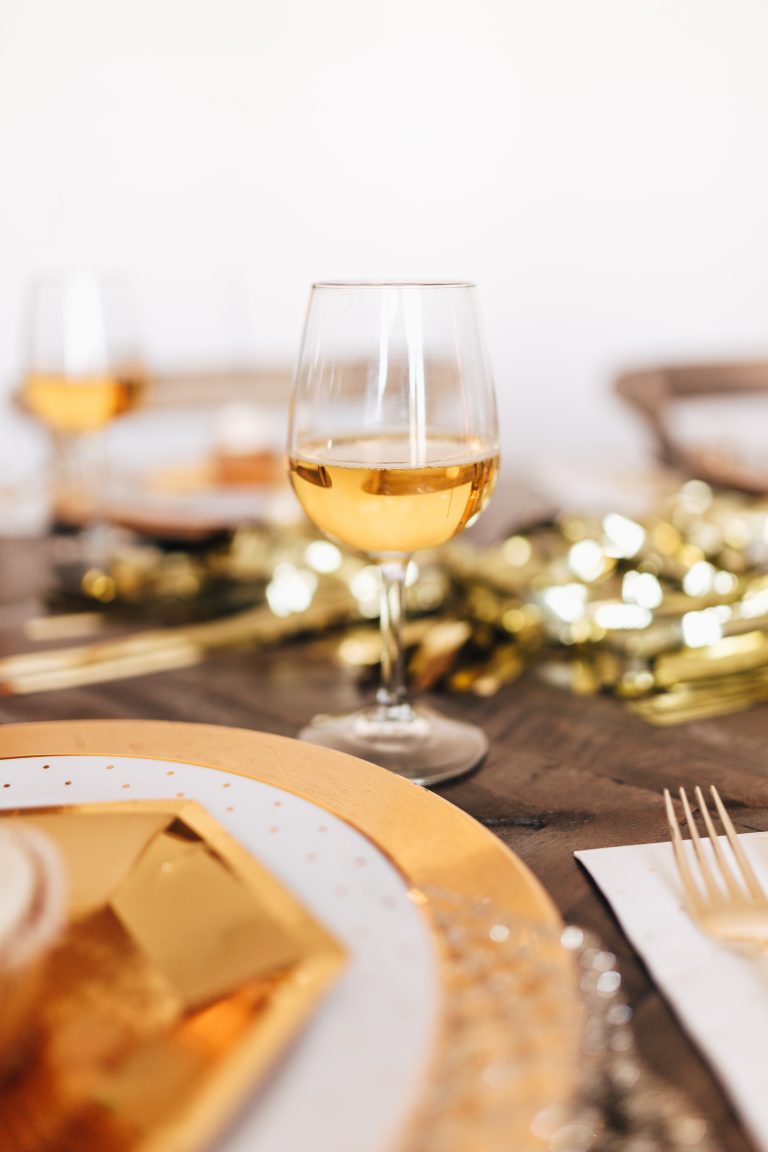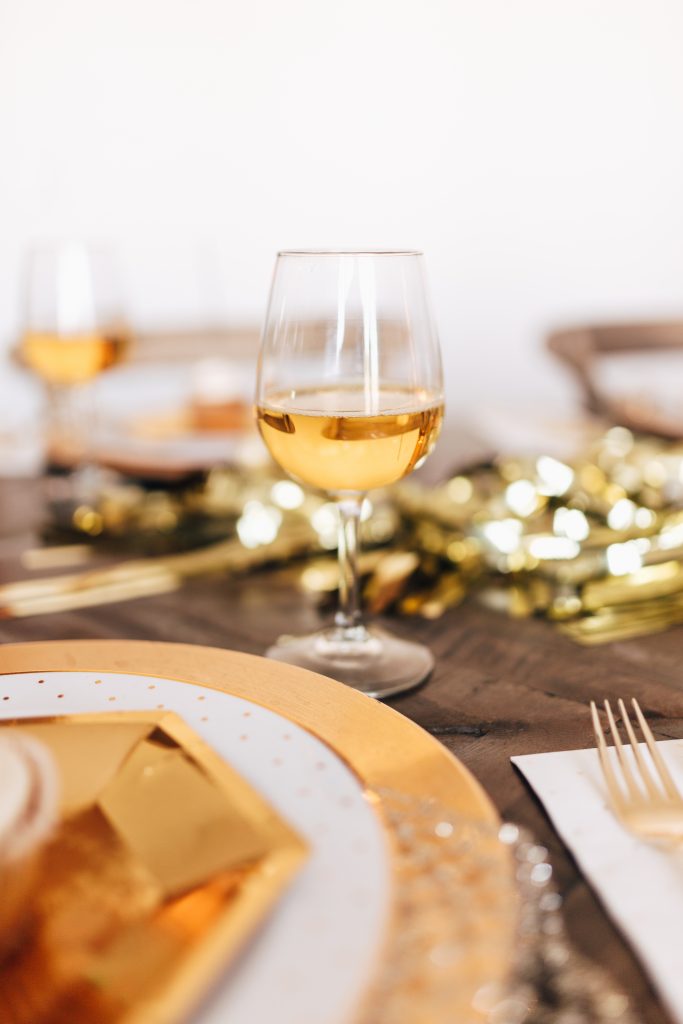 You can also provide all your guests and family members with some sparklers for the outdoors! Or candles for the indoors! These are always a great addition to the evening!
We don't drink so we always have plenty of sparkling cider ready for the night! But you can also get other non- alcoholic drinks! This year we are going to try these! They look like the real thing right?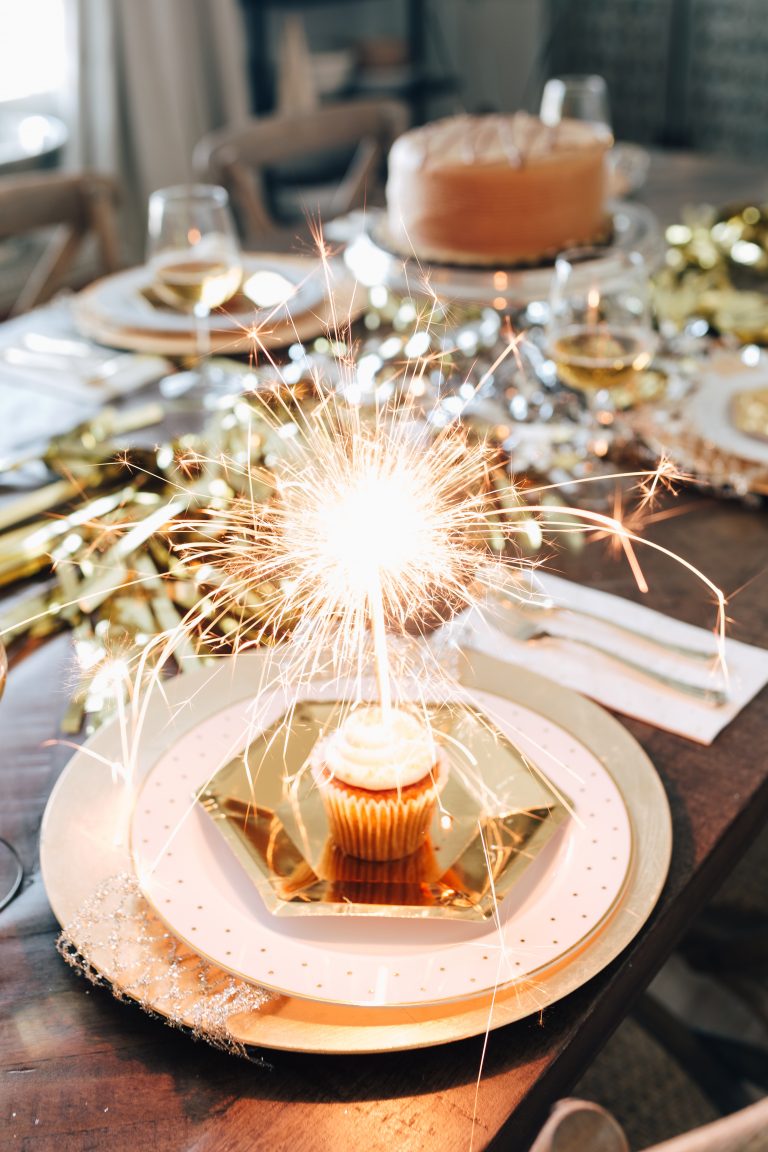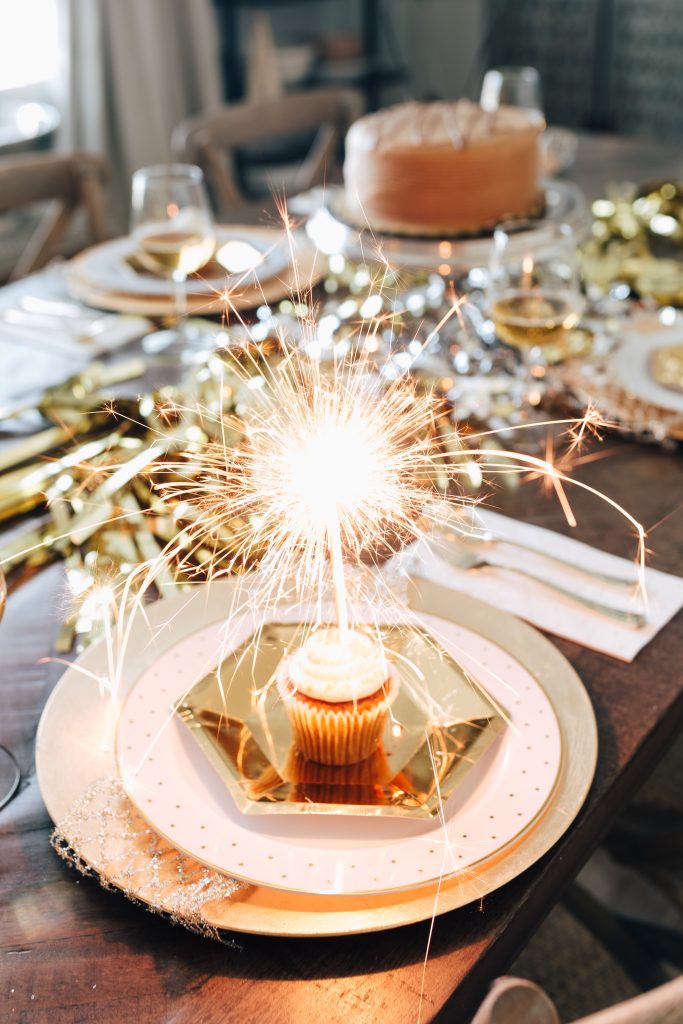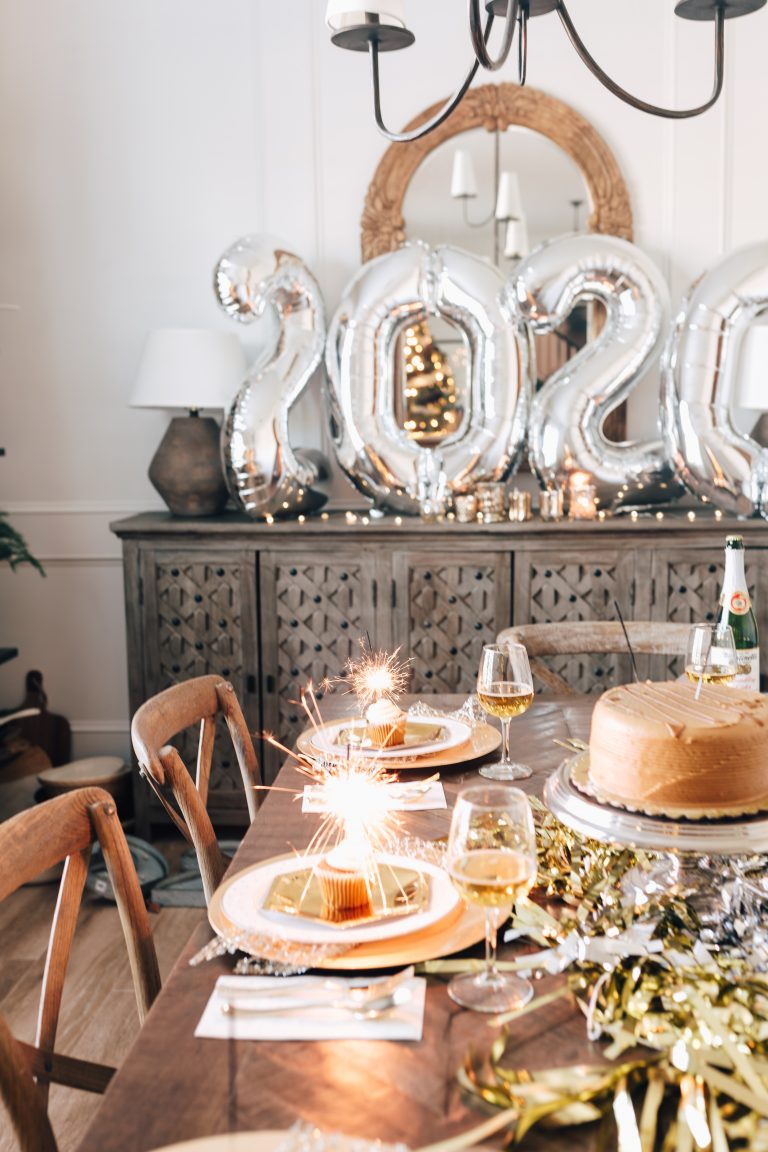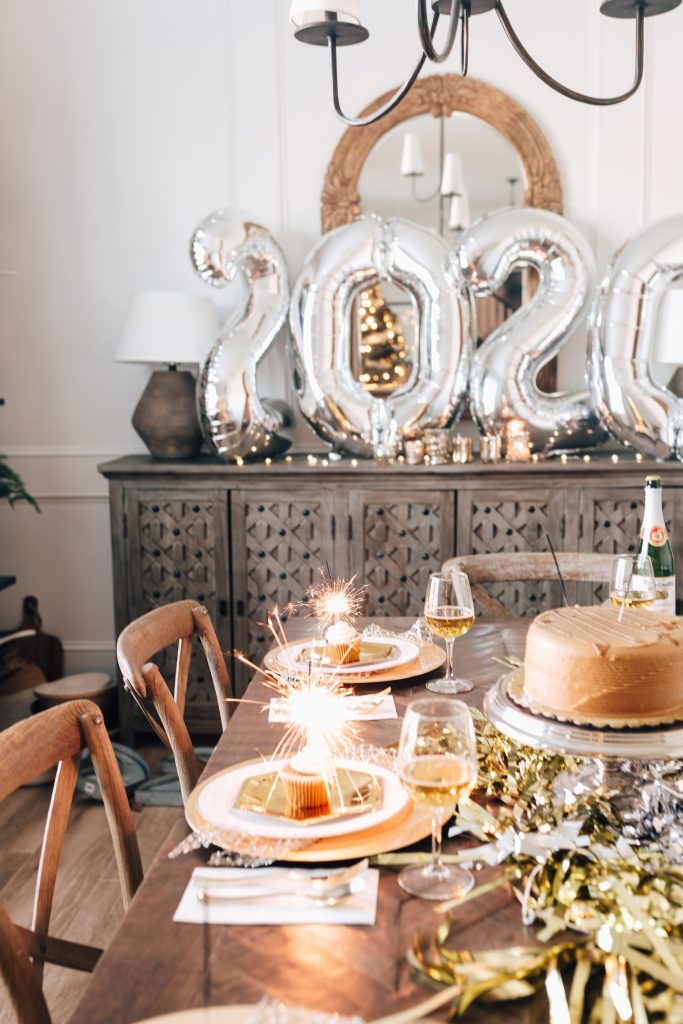 Are you ready to ring in the new years friends?! I pray that it is a year of true blessings that are kingdom building!
Before you leave make sure you see the rest of these New Years Tablescapes!

Rooms for Rent | Willow Street Interiors | Nick + Alicia | Nina Hendrick

Ella Claire & Co. | Zevy Joy | Just Destiny | Shades of Blue Interiors

Modern Glam | The Happy Housie | Wildflower Home
HAPPY NEW YEAR!!