Dark Chocolate Chai Latte
This post is sponsored and may contain affiliate links, please read my disclosure policy.
I don't remember being this excited about a recipe in a long time! The first sip of this Dark Chocolate Chai Latte and I knew it was going to be a staple for holidays to come. You can serve this drink straight from your favorite dutch oven and use a ladle so guests can serve themselves. 
Think favorite things party, hot chocolate night with the neighbors, Christmas parties, winter soiree and more! This tastes like an upgraded hot chocolate  with spices that at first don't make sense but come together beautifully. 
I got and adapted this recipe from my new favorite cookbook The Southern Living Party Cookbook. A collection of delicious recipes that are tested and approved for parties. I already made the Coffee Punch and that was a hit, so go ahead and add this one to your entertaining arsenal as well! 
Start with all of your dry ingredients and spices. This chai latte calls for a mix of peppercorn, cinnamon, ginger, brown sugar, cloves and dark chocolate. The star anise can be used for the garnish at the end.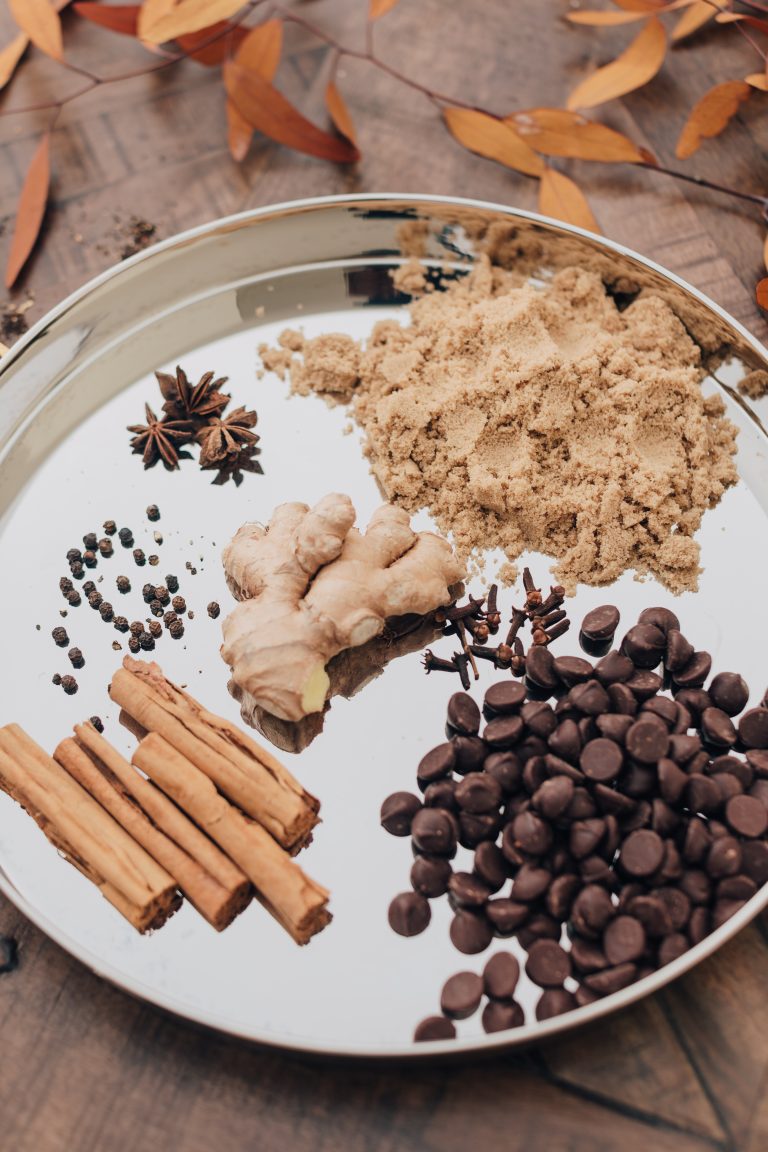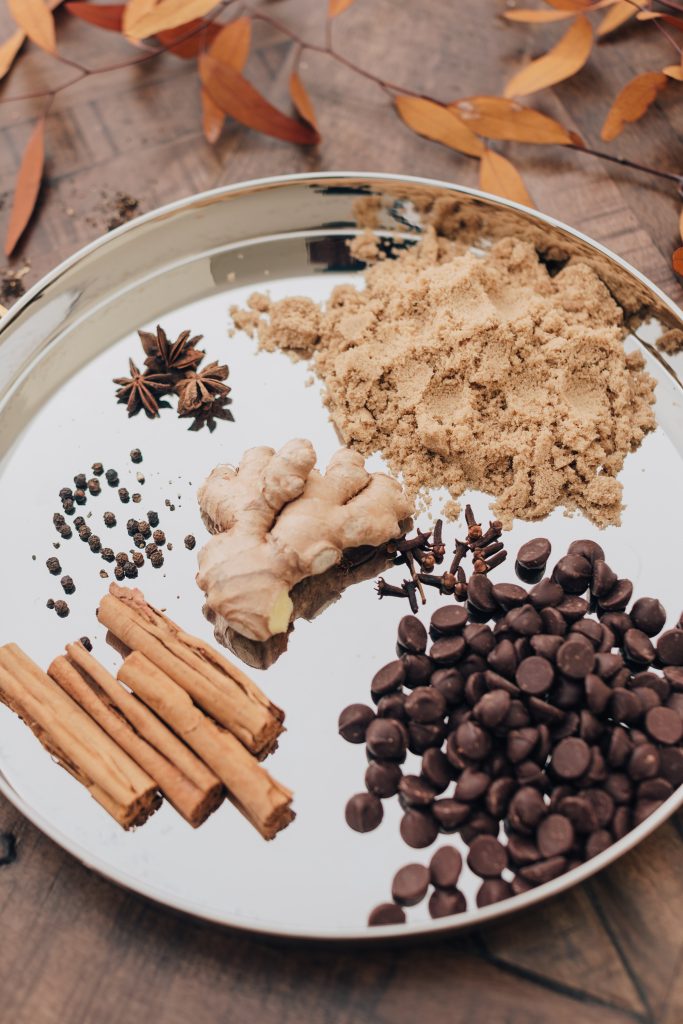 Mix all the ingredients including the wet ingredients into a dutch oven and heat until it starts to boil.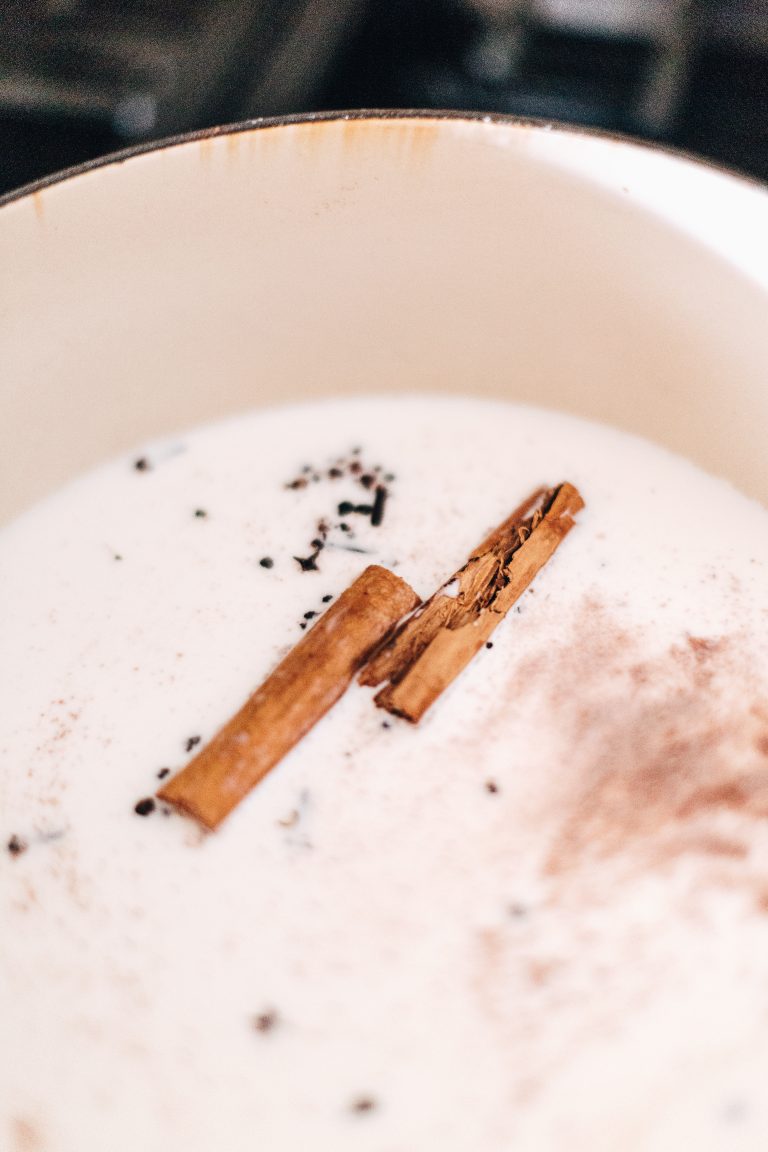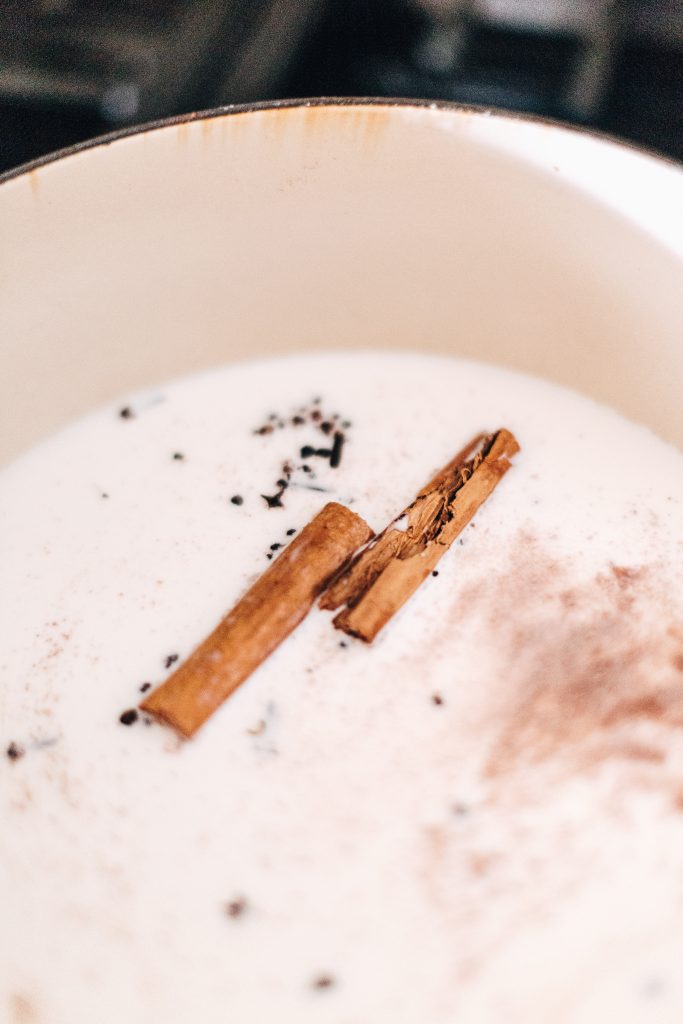 After it heats up, strain all the ingredients using  large strainer. It's a lot easier to strain this using a large stainer and transferring it into a heat proof pitcher.  I didn't have one on hand so I used a ladle and a small strainer.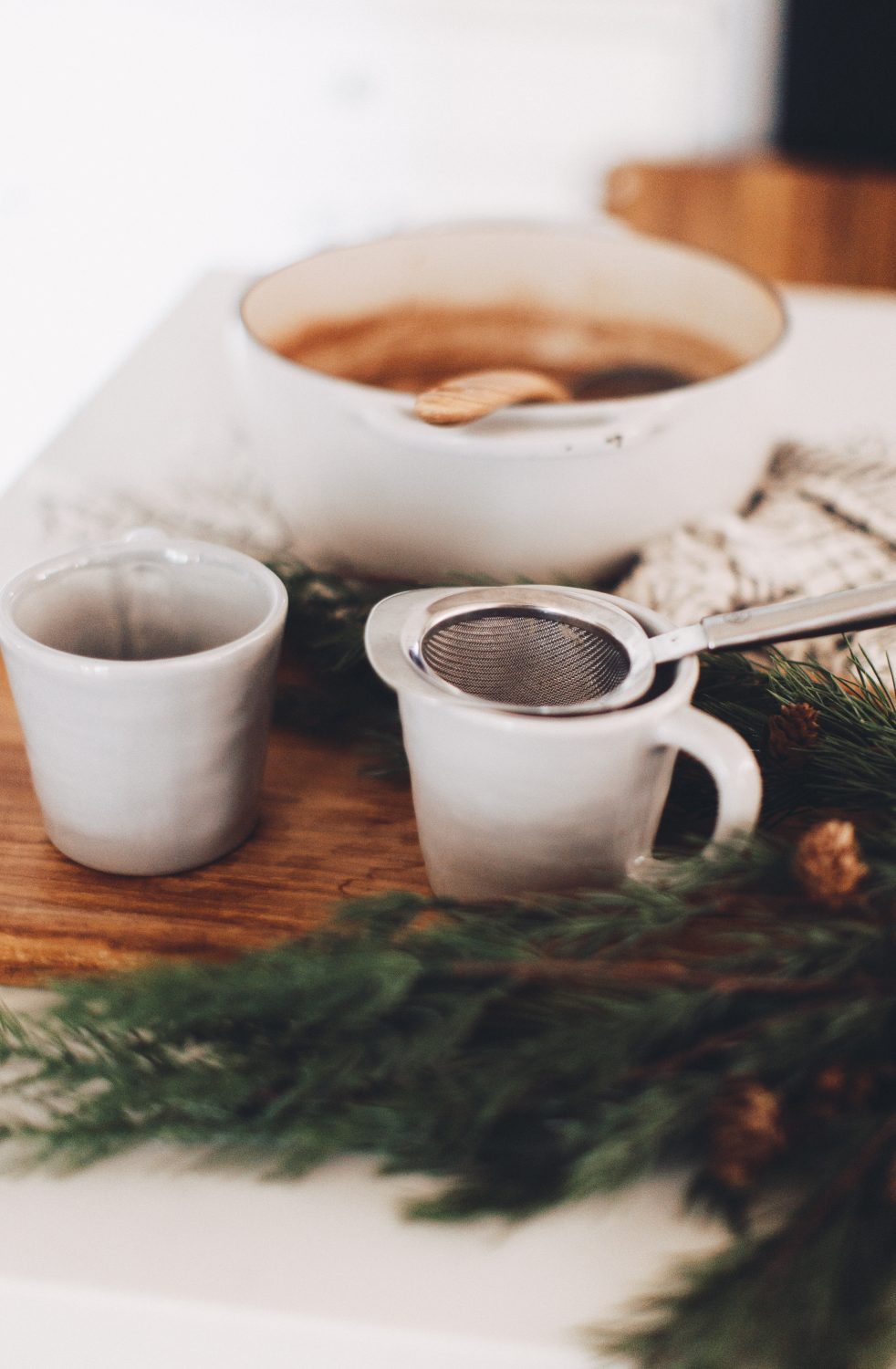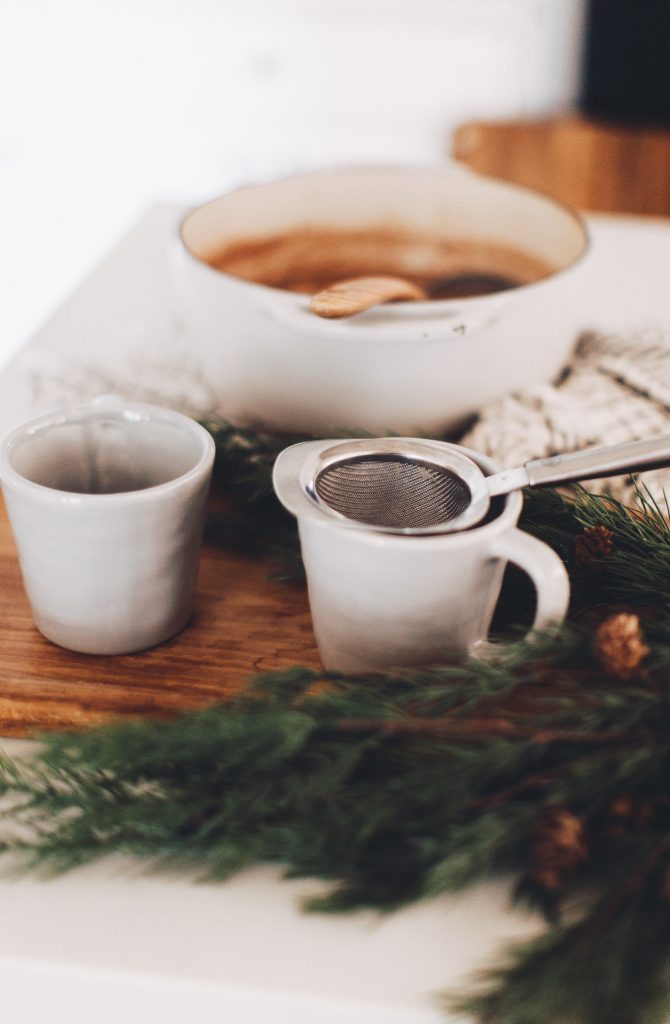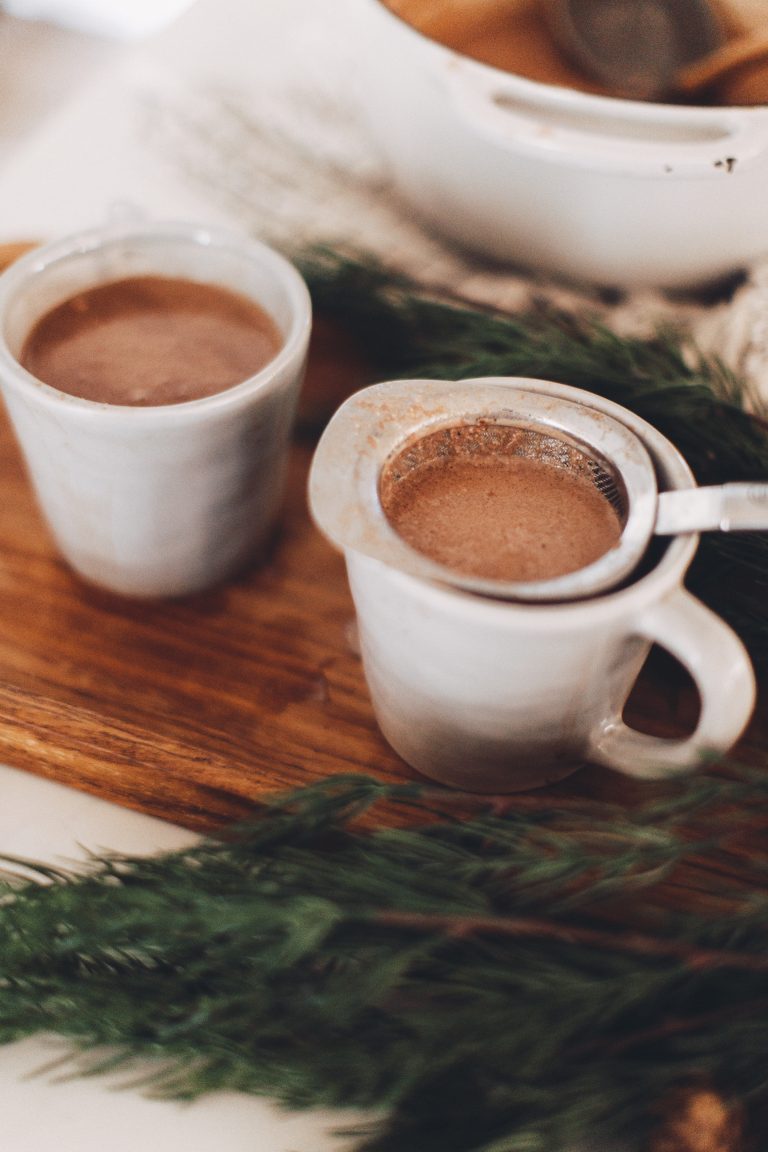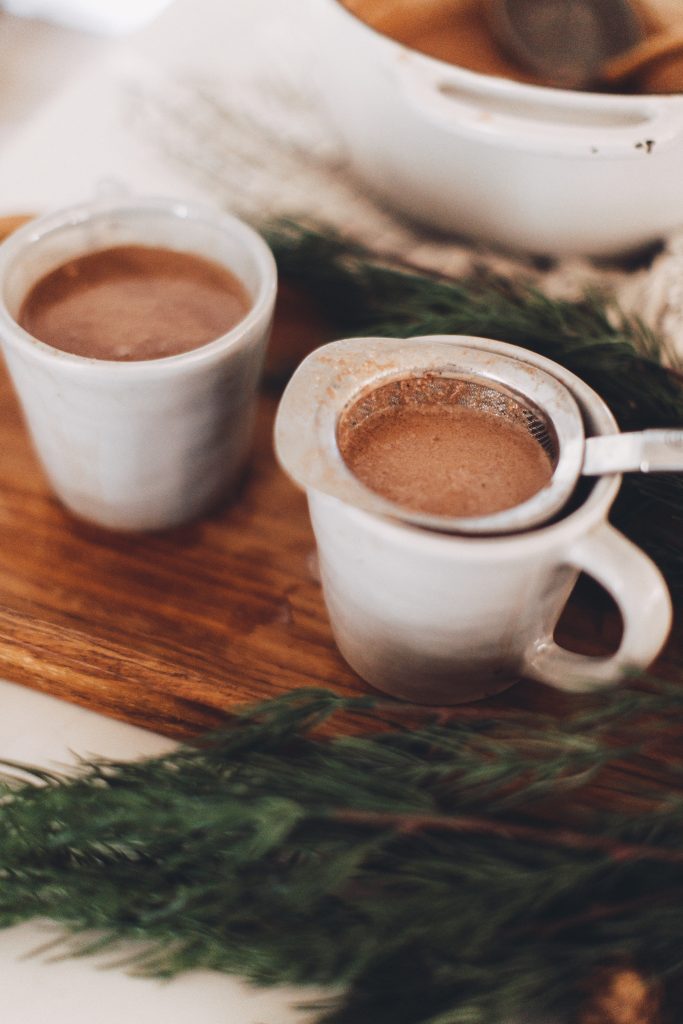 I wanted to keep it in the dutch oven to keep it warm. So you can strain it into a heat proof pot and put it back in the dutch oven for a pretty and more cozy display.
Serve with frothed milk and a little star anise and dusted cocoa ( I used my Jura coffee machines frother feature!)   
Froth the milk first and then slowly add the dark chocolate chia into the cup. The frothed milk will stay on the top. 
With one sip, you will fall in love with this cozy fall drink!