How to Decorate your Entryway
This post is sponsored and may contain affiliate links, please read my disclosure policy.
Hello friends! Are you ready to decorate your entryway? This was one of the FIRST spaces that I was really excited to decorate when we first moved into our home. The two-story foyer with a Juliet balcony was something I knew could look amazing over time! My first initial plans can be found here. I still very much love the inspiration picture. We got a quote on getting the entire entry trimmed out with moulding so I plan on doing that early next year. I also ended up getting the drawing of our home! But moved that to a different room. Haa! You can see it in my Christmas post on the stairs here. I think I really want some reflection where it was so I'm playing around with some mirrors right now, you can see them in the back on the picture below.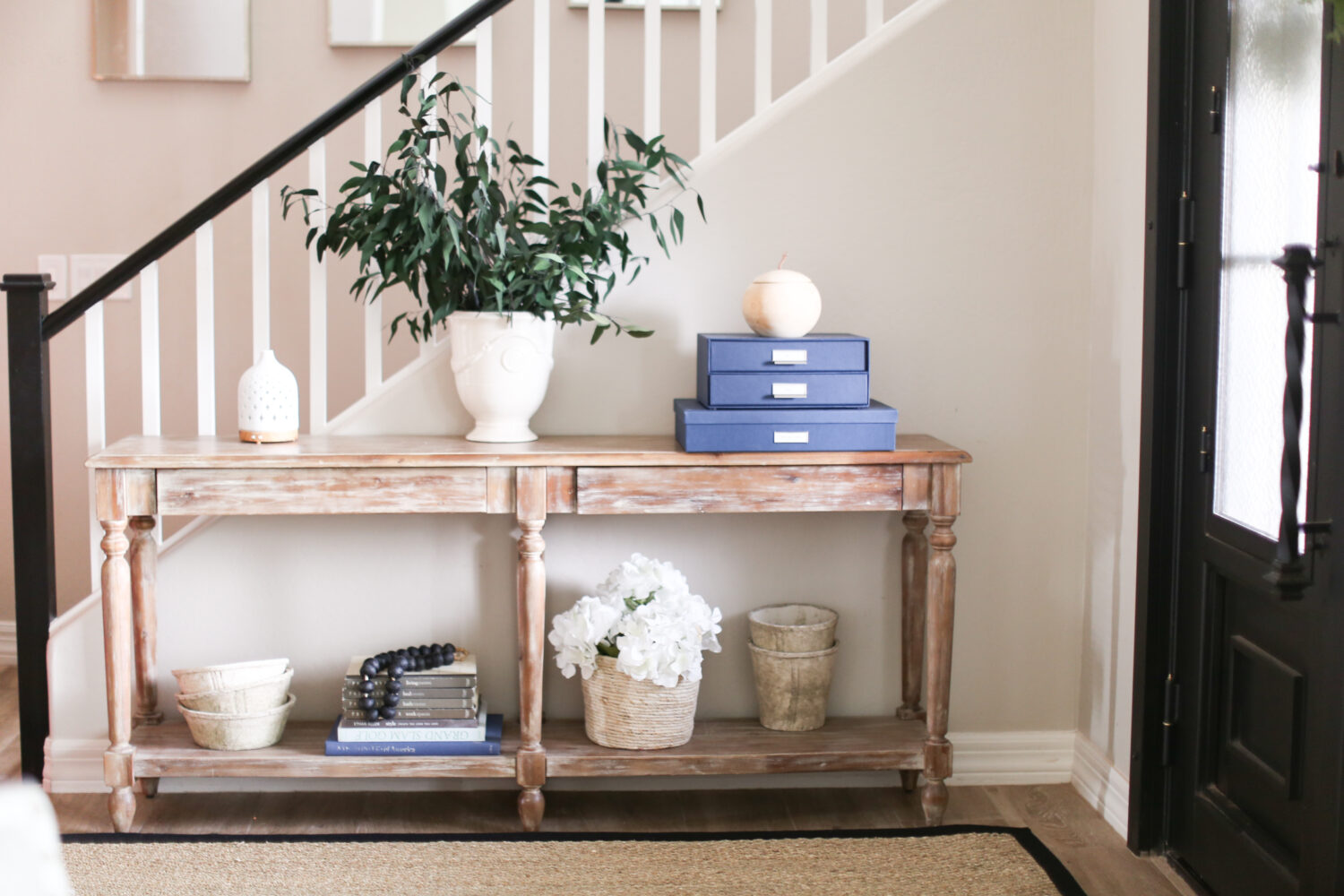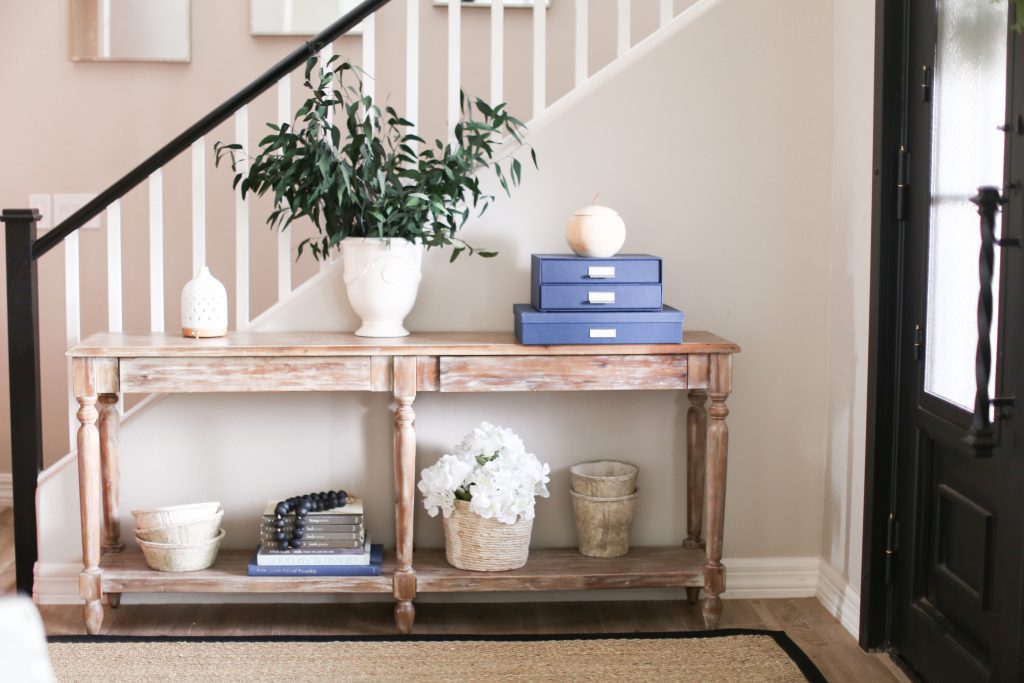 How to Decorate your Entryway
First step to decorating your entryway is to select a theme or feeling. Maybe you want something cozy with seating, maybe your entry is grand so you want it to be more formal setting, either way the entry is the first introduction to your home so think about what you want it to say! Every entry way is different. We actually have a mudroom that serves as more of an entryway for us everyday. This one is more for guests. We have a small coat closet to the right that holds all of their shoes and any other items that they may bring! See that space decorated for Christmas here.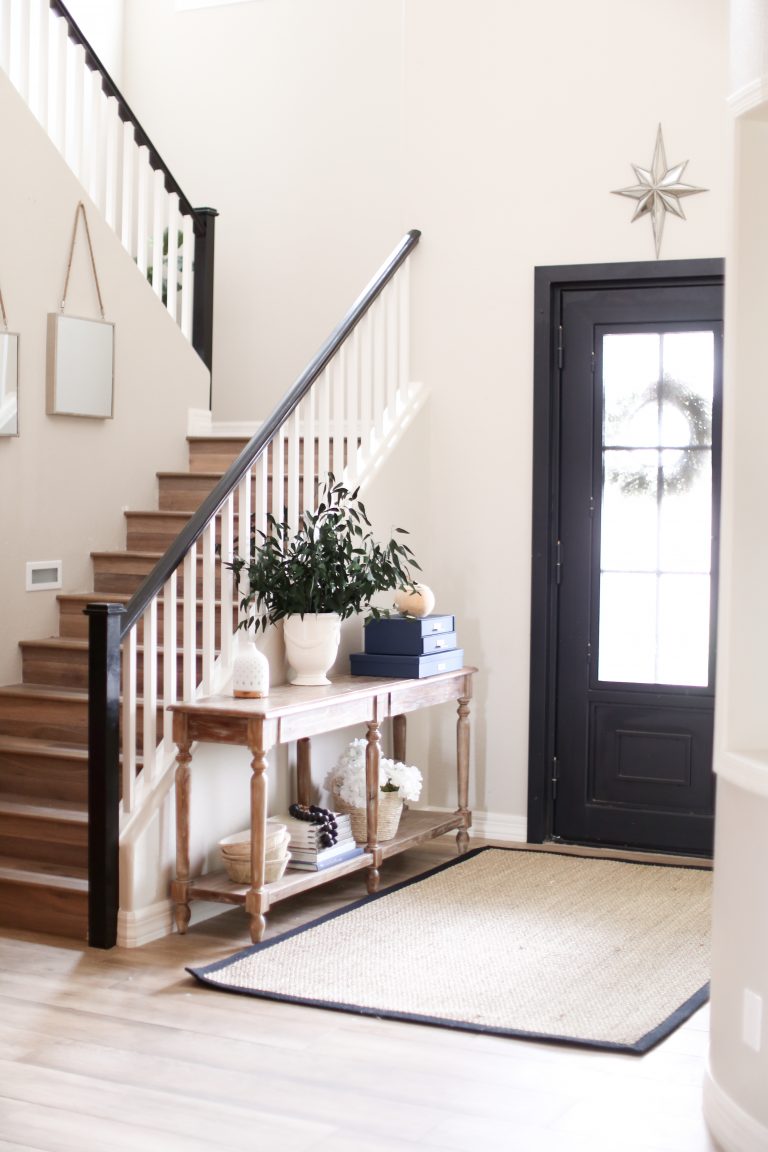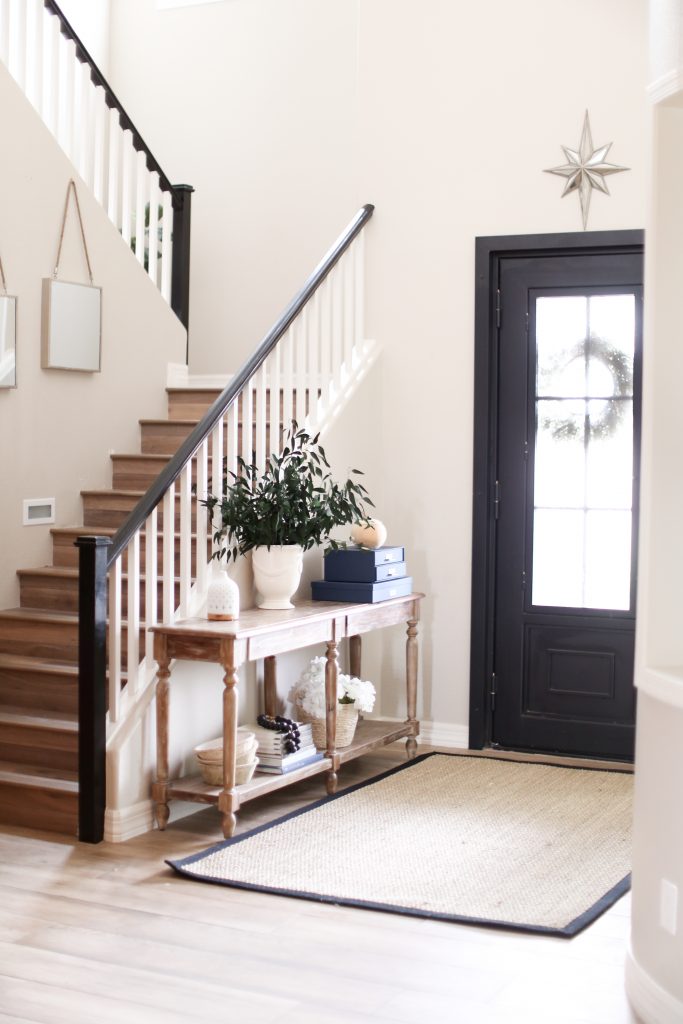 Essential Entryway Items
Storage
If you need your entry to be more functional, hide storage with decorative pieces like this cute little citrus bowl or stylish drawers. When things start to get cluttered in this area I can do a quick clean up and hide unwanted items before guests arrive. The console that I picked was actually our sofa table in our Durango home. I knew I wanted to keep it but I didn't really fit with our new layout of the family room. I'm moved it several times since we've been in this house ( I MOVE STUFF ALL THE TIME) but I feel like this might be the best spot for it! You can find the console table here.

Rugs
Choosing a rug for this entryway was a hard choice! I wanted something simple but somewhat stylish. My style always includes a touch of black. I think it brings a bit of definition and sophistication to the space. The jute rug has been in my house before but in different sizes. I actually had one in my last house…but I cant find it! haha! I think it got lost in the move, so I bought another one. I love how this rug can hide dirt because of the heavy texture and has the natural look that I love to include. You can see I have another natural rug in my living room right in the next room.
Favorite Rugs: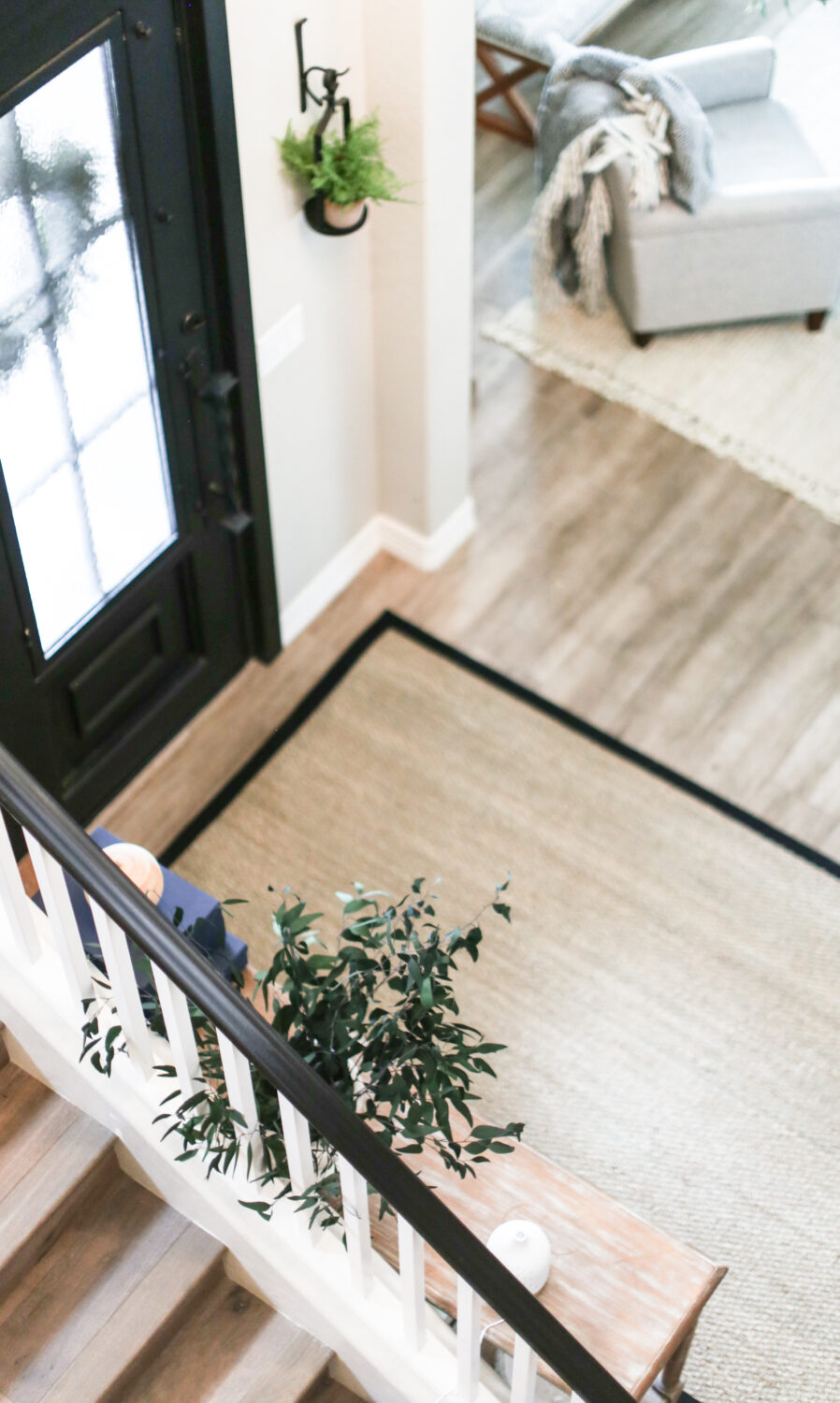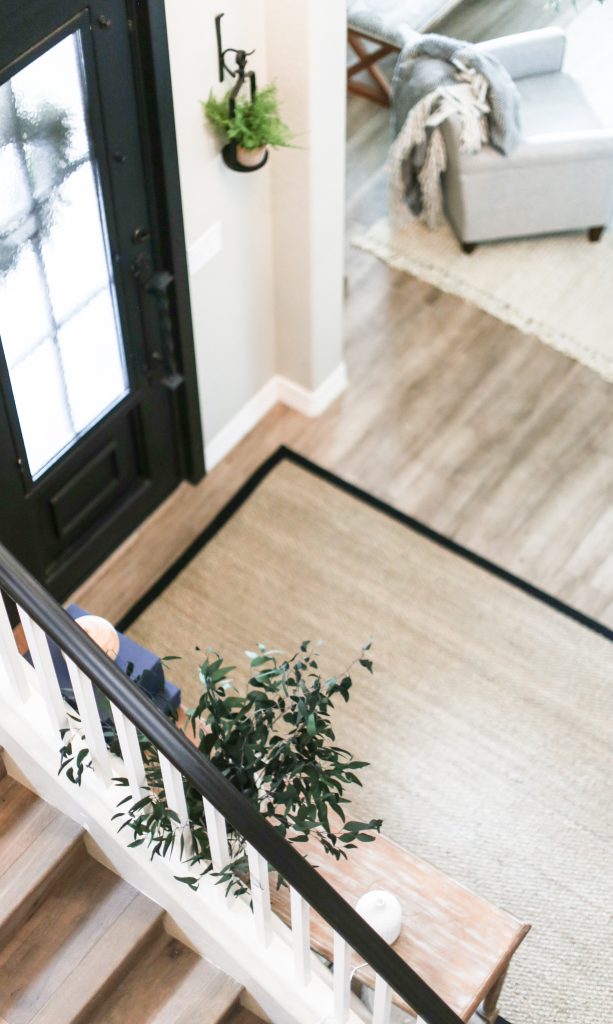 Lighting
When you go to pick your chandelier or pendant for your entryway, scale is key! I referred to this article when hanging my own light in my foyer. Because I have a two story foyer my space could handle a large light. This one I picked up from Pottery Barn last year is SO perfect. Just delicate enough but still has some rustic details that adds texture and interest. Plus the shape fills up the empty space nicely. I also think a two or three tier light would do nice here, but I wanted something a little less bulky. I also love that it has enough light to actually light the entire foyer. Make sure when you are choosing a light that it has enough light bulbs to illuminate the space or put the lights on a dimmer for more light control.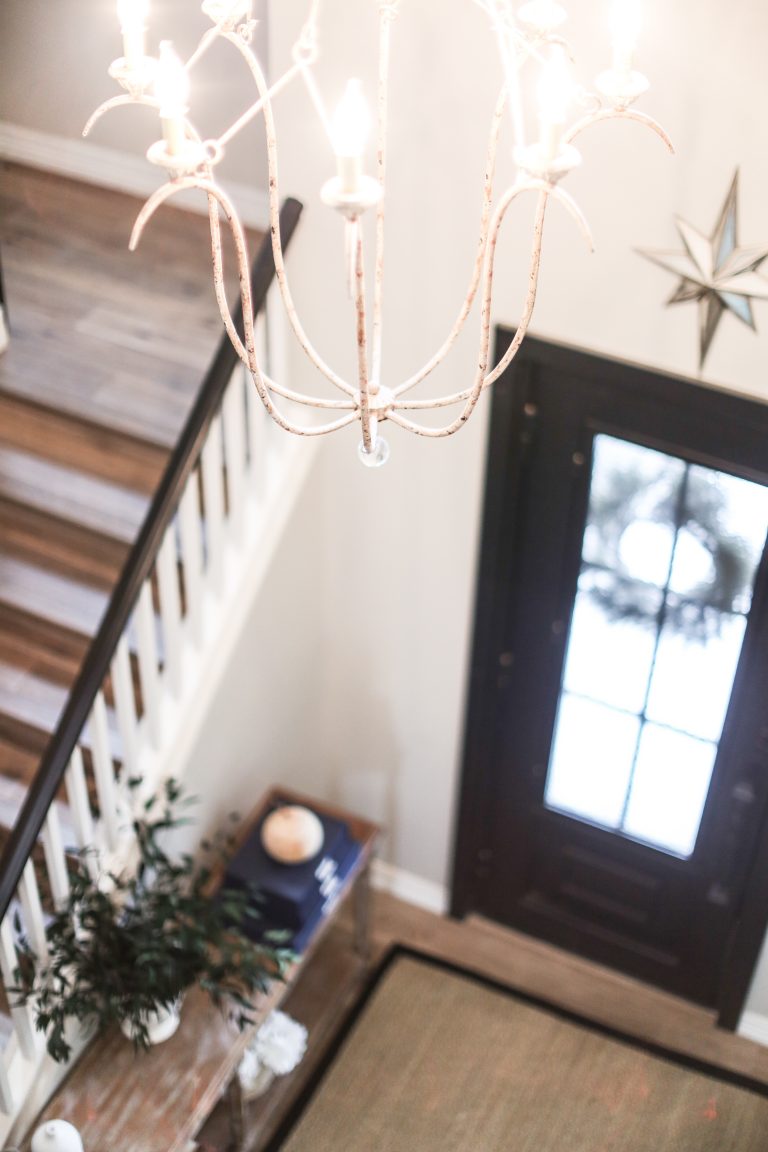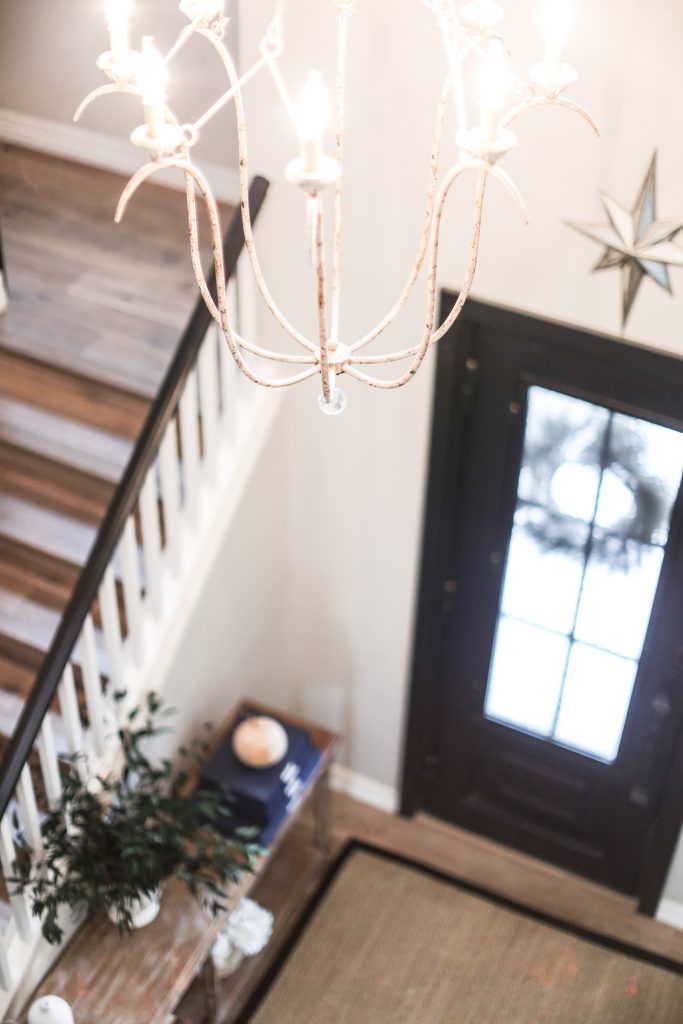 Decorate
The best part about having all of your essentials out of the way is adding some personality. Here are some of the close up details of my entryway and table! Shop the look below!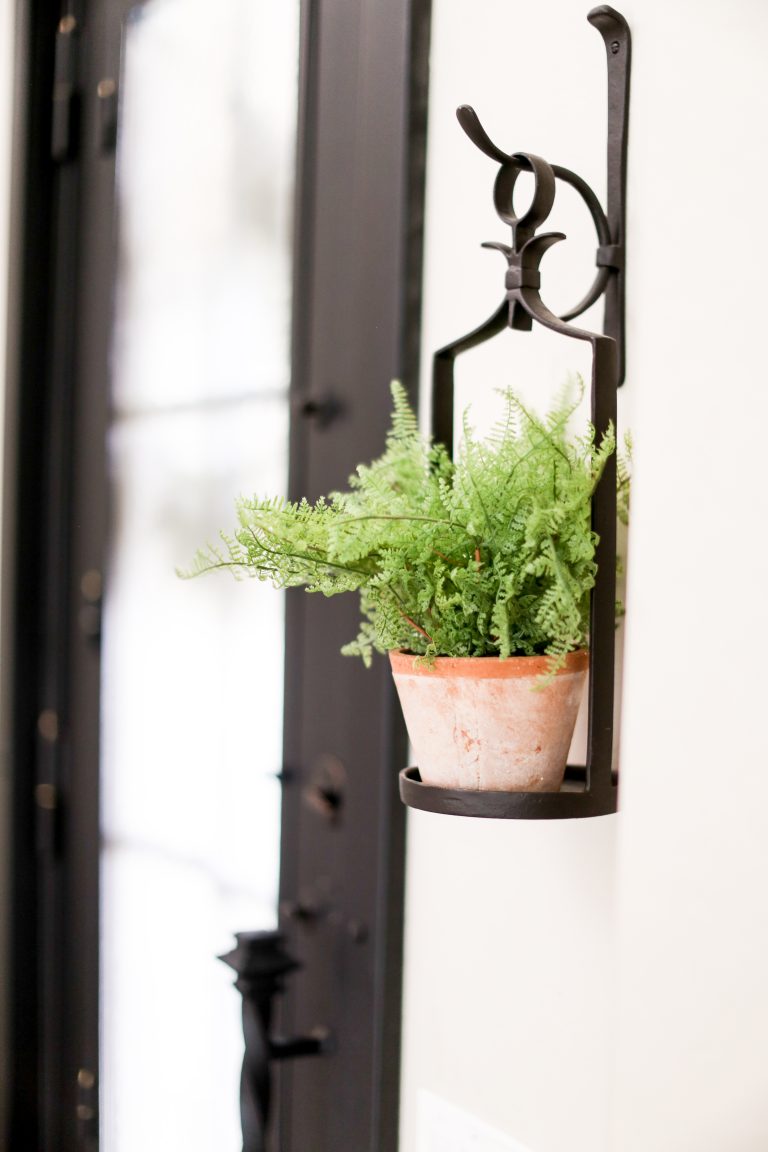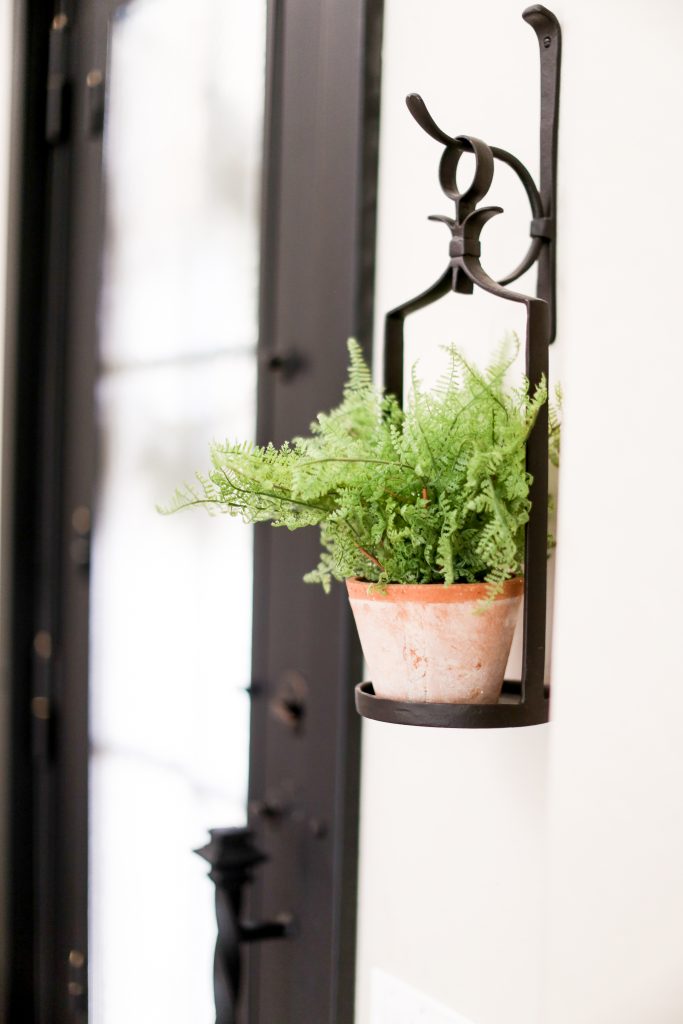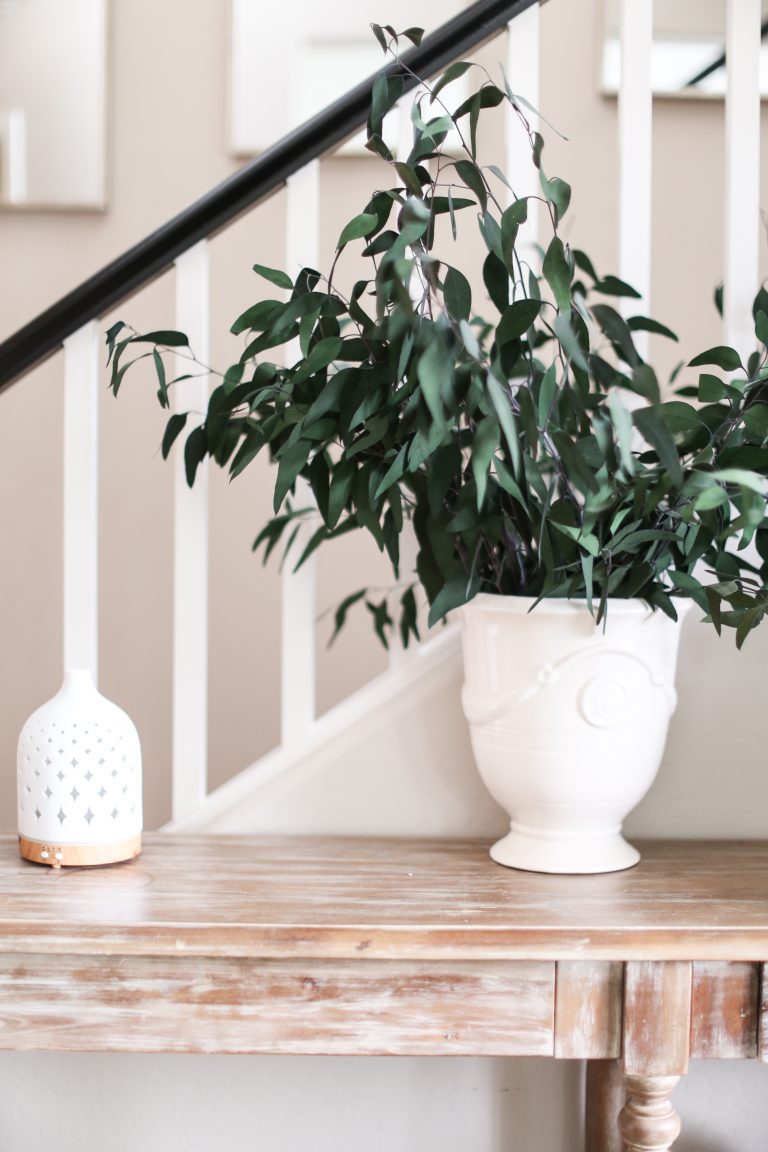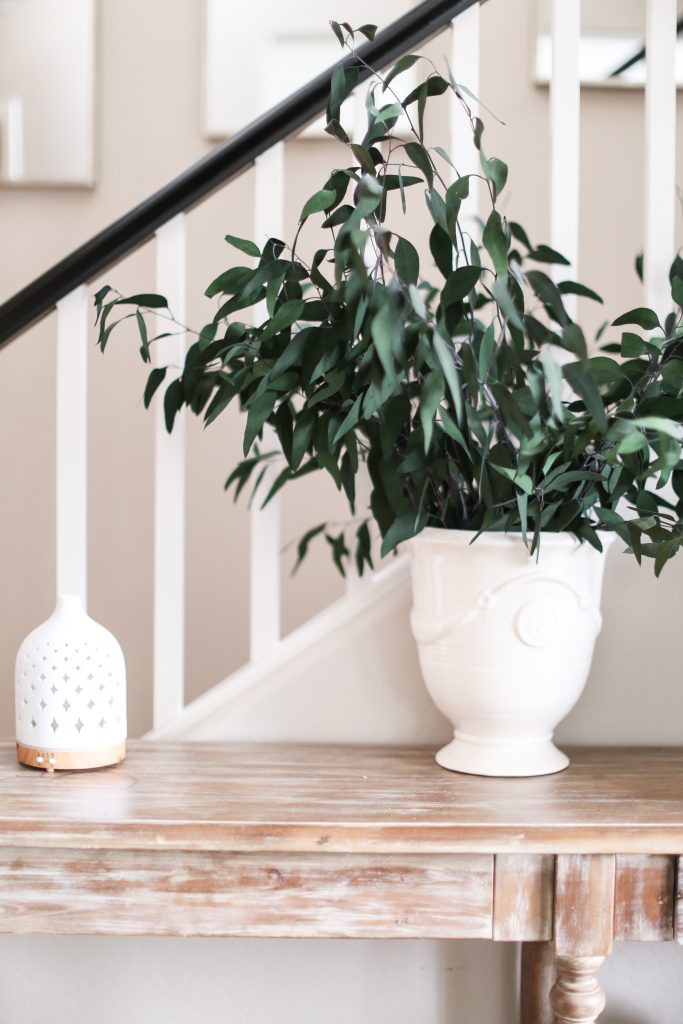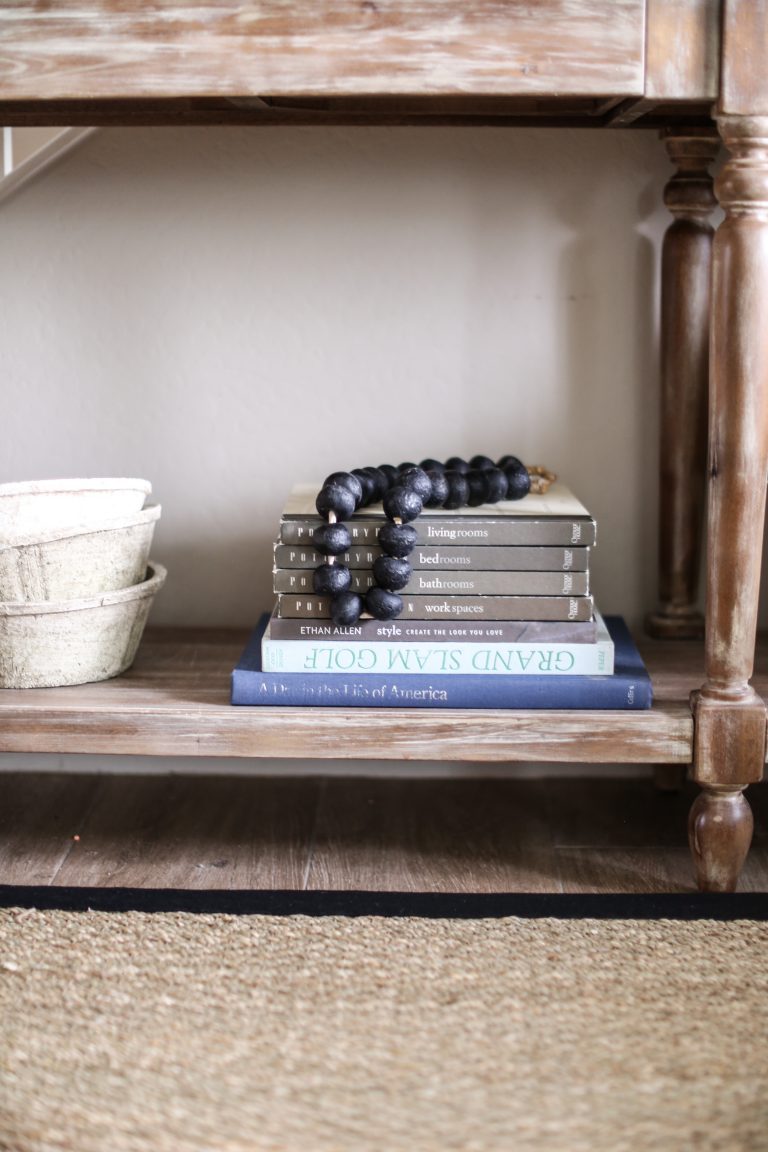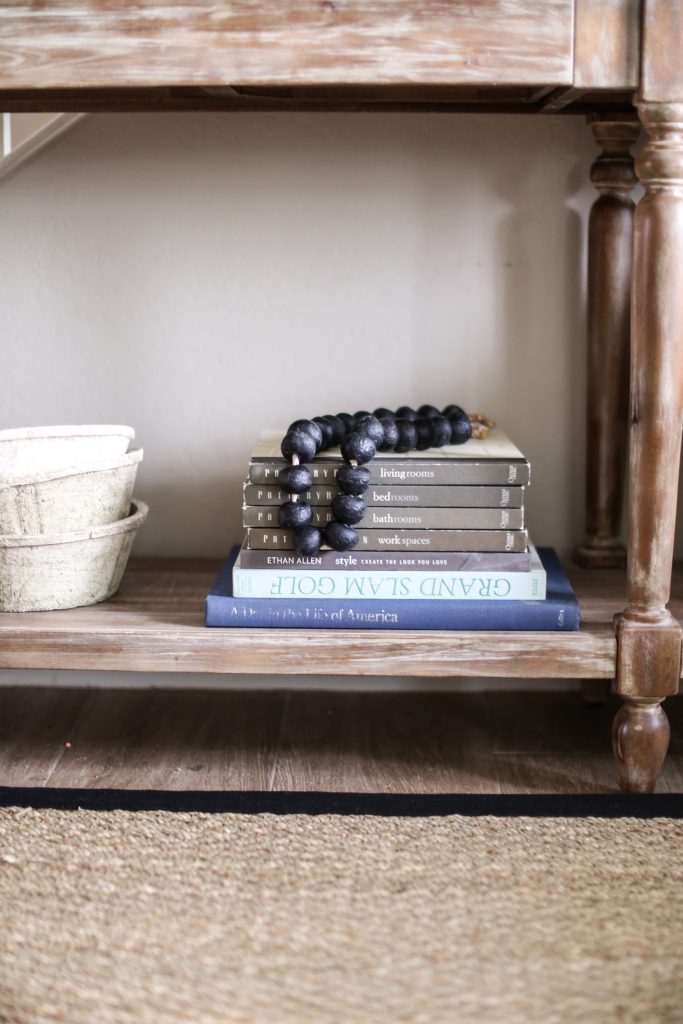 What type of entryway do you have? Big or cozy? Is it functional? I want to know!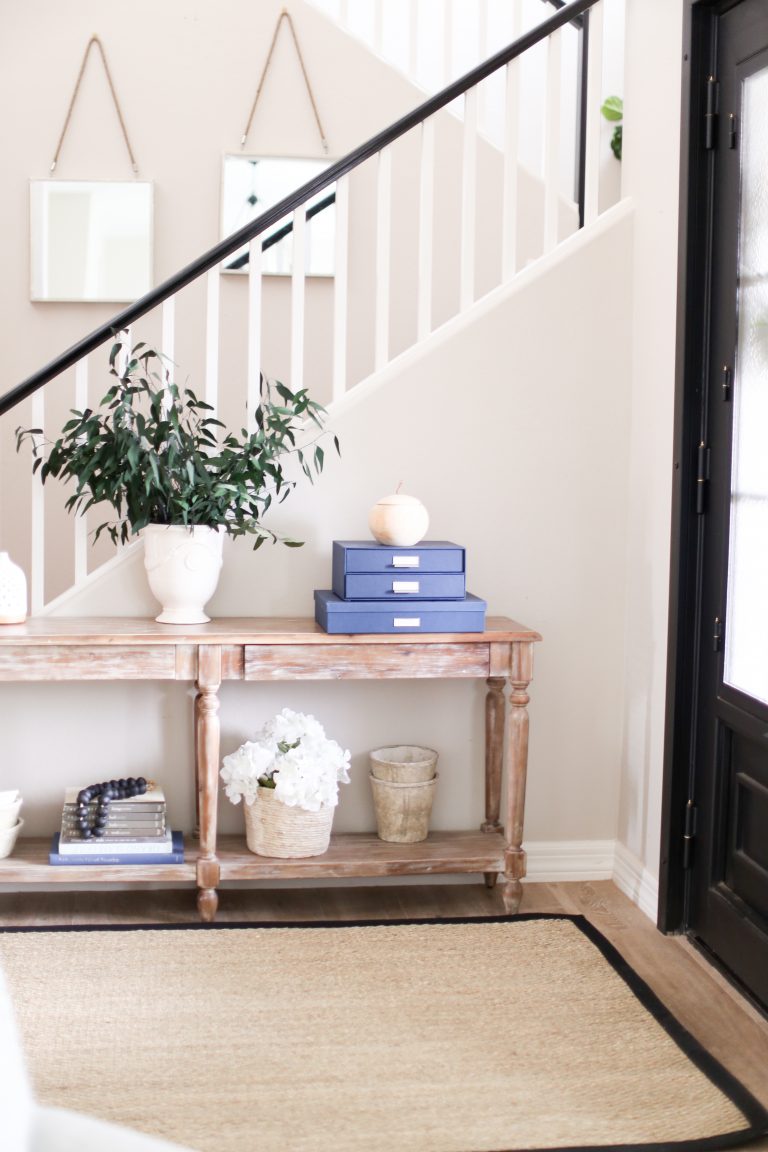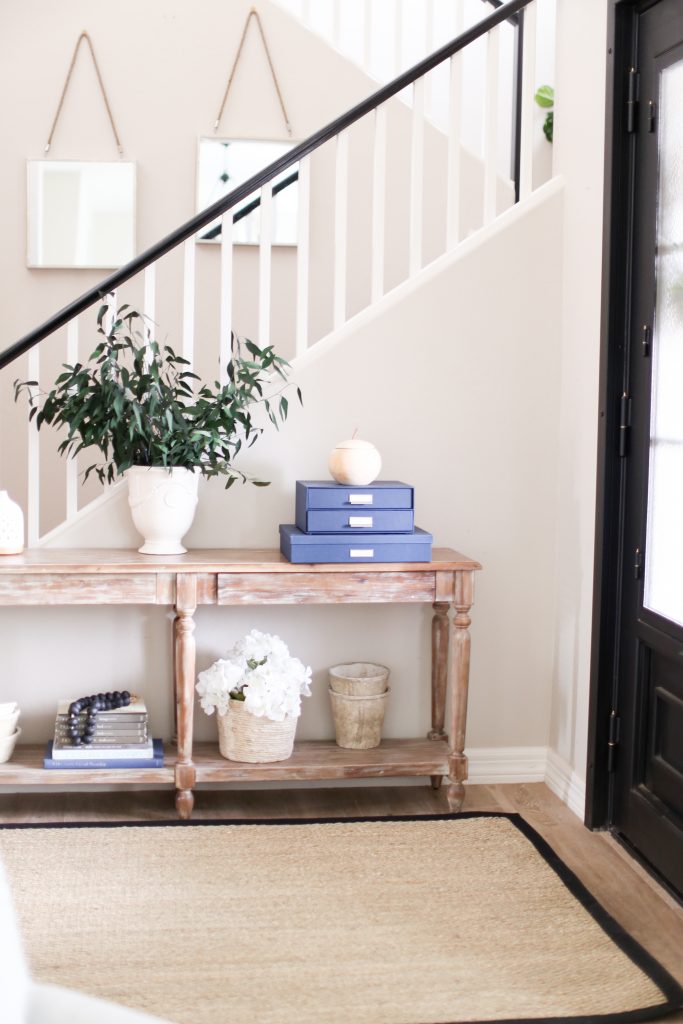 Learn more about entryways on The Inspired Home!