DIY Metallic Paint Project: Gardening Tools
This post is sponsored and may contain affiliate links, please read my disclosure policy.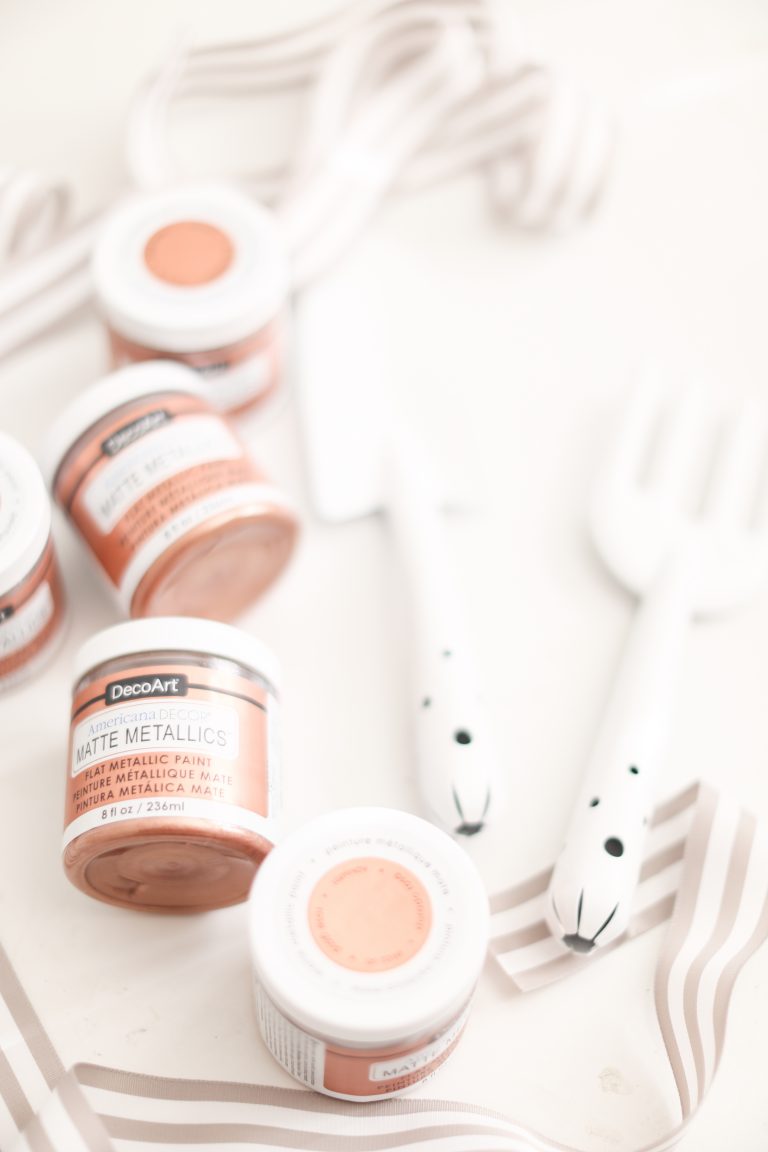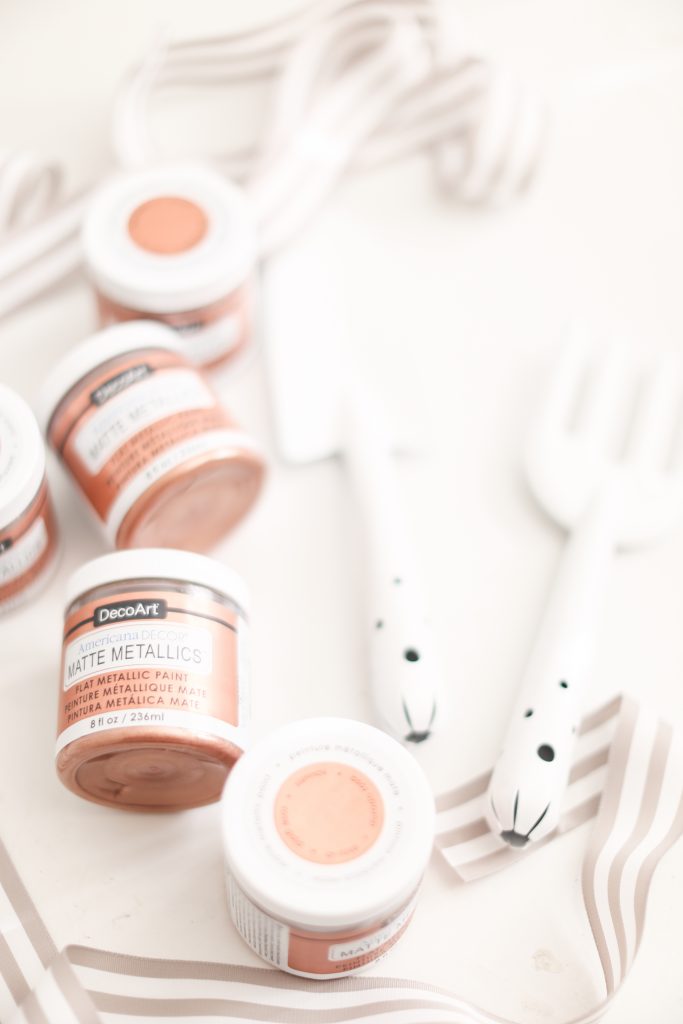 This DIY project is just what you need to get out of those winter blues! Spring has failed to show up in most of the country. Here in Phoenix we usually skip spring and head straight to summer in the worse kind of way ( 100 degree temperatures) So if you're still waiting for the sun to come out keep yourself busy with some easy DIY projects. This one is brought to you by my friends over at DecoArt! They have a beautiful line of Metallic paints in a matte finish that will leave you wanting to paint all the things. The Matte Metallic paint is offered in a variety of trendy and classic colors, you are guaranteed excellent adhesion and rich, smooth coverage on all your craft projects!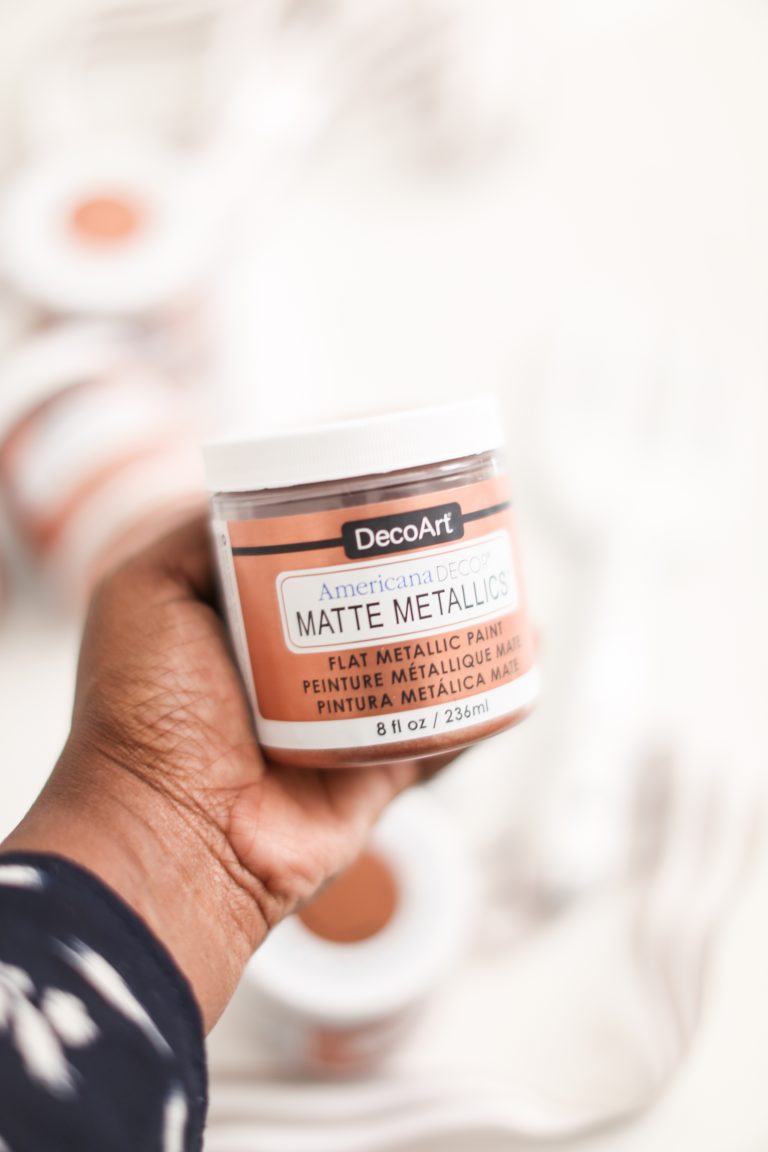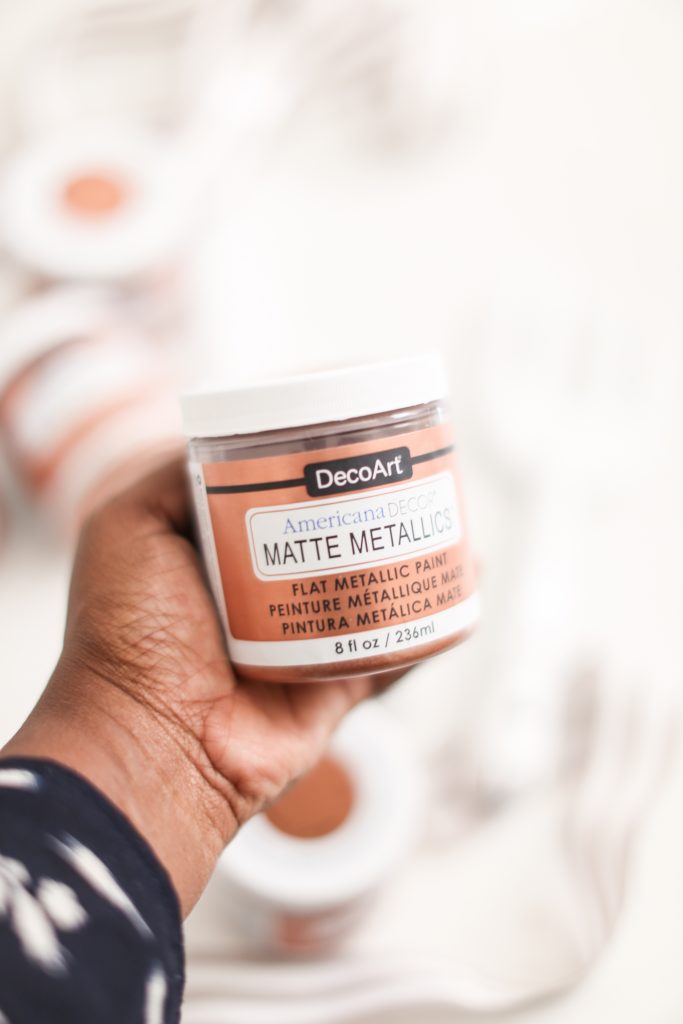 For this project you are going to need the following items:
Plastic of Glass container ( tall)
Garden Tools
Ribbon and Tag
Simply pour 3-4 bottles of paint into a tall plastic or glass container. A paper cup will do too!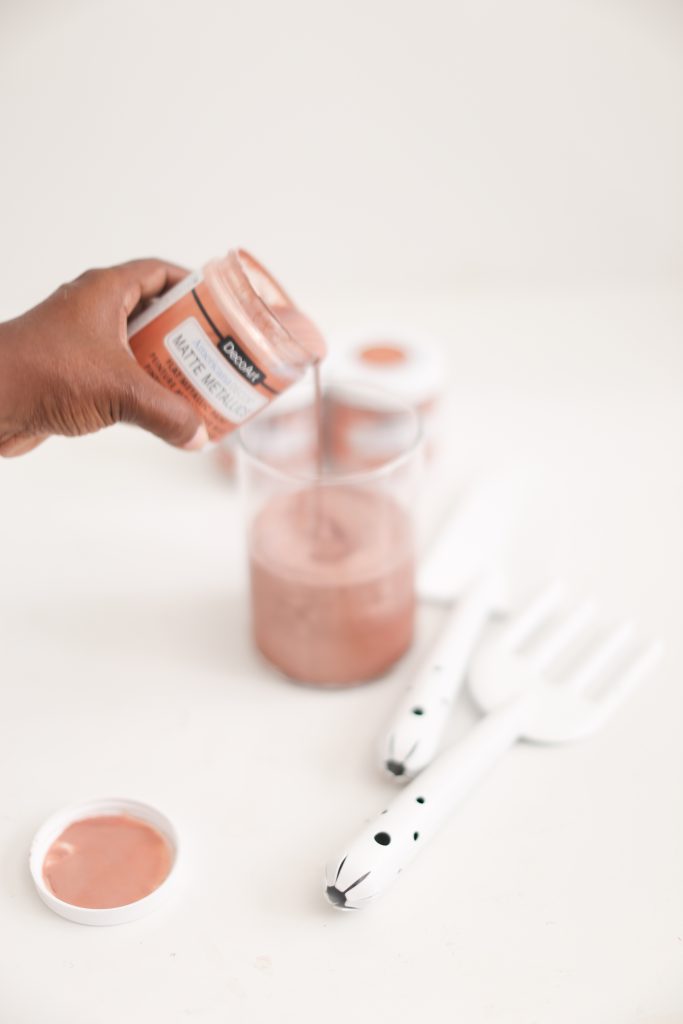 Take your garden tool and dip the bottom into the paint. Swirl it around a bit to make sure you get an even coat.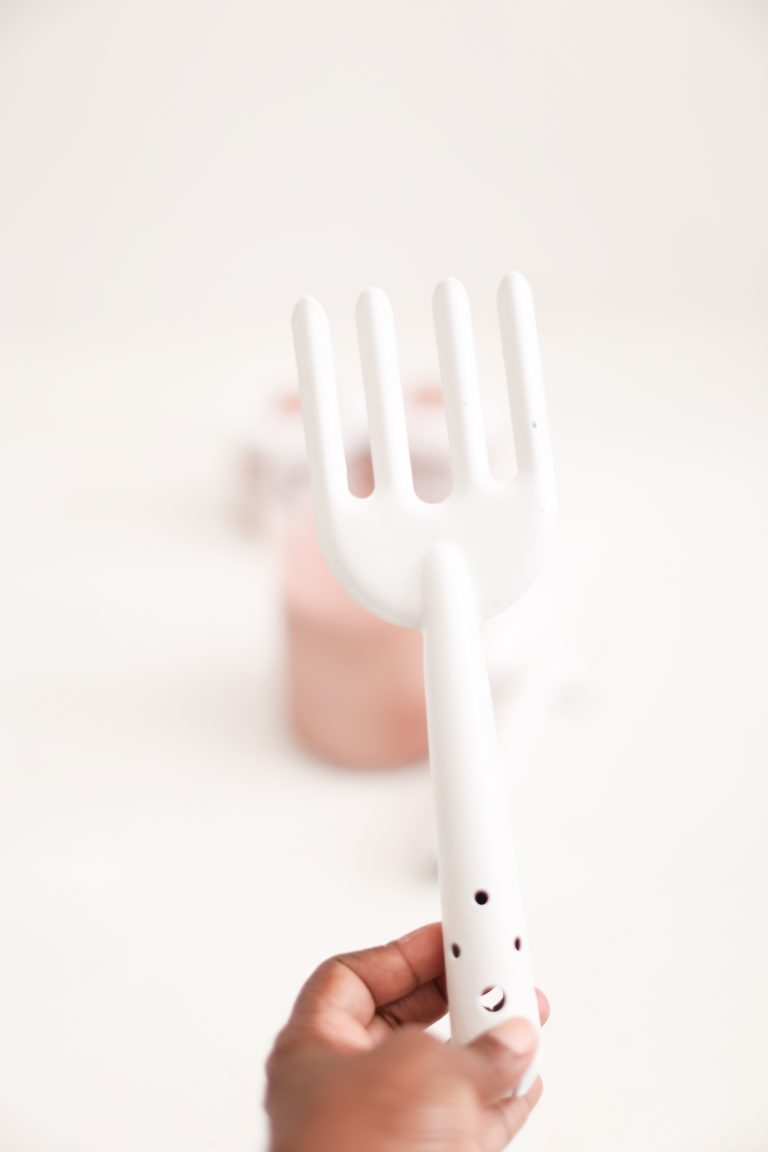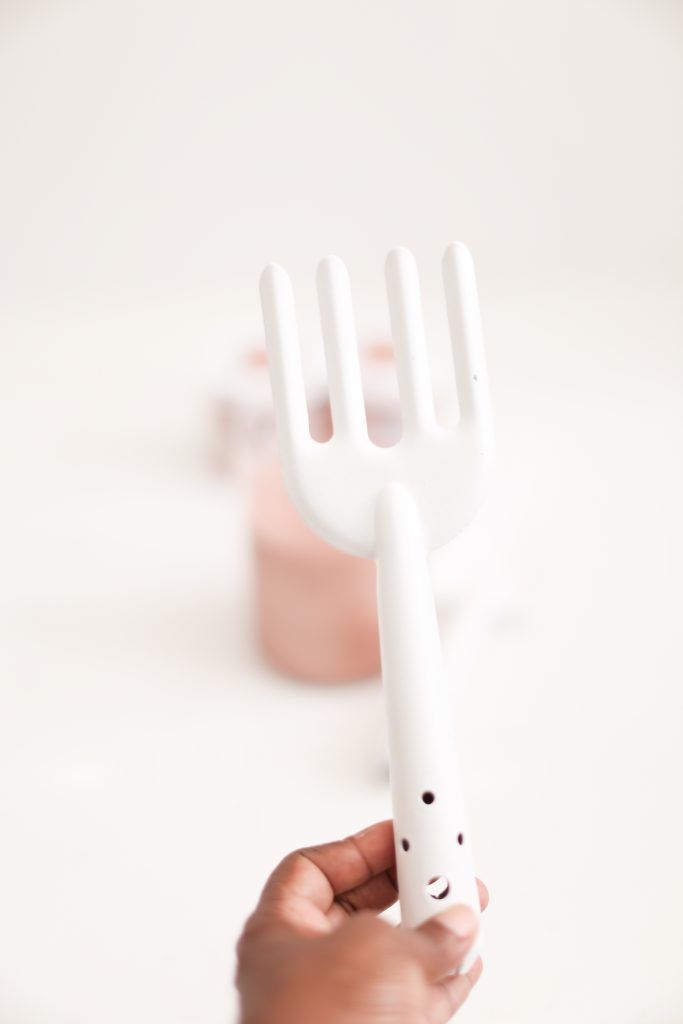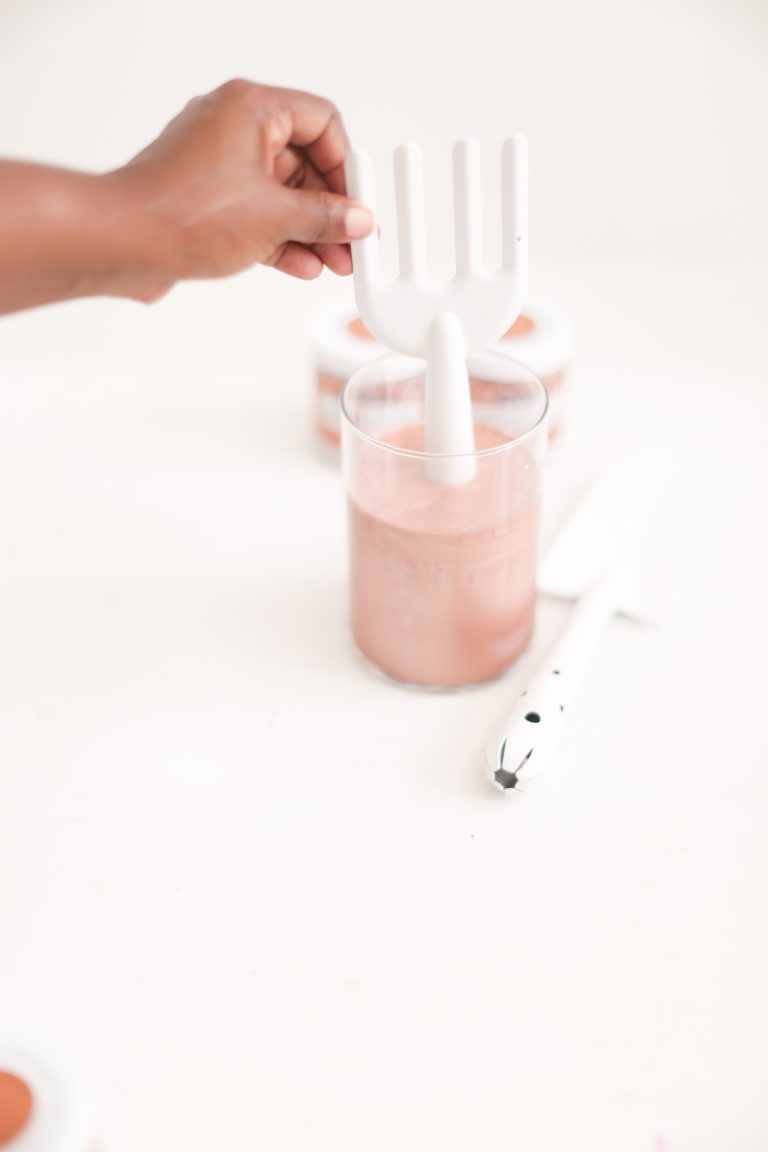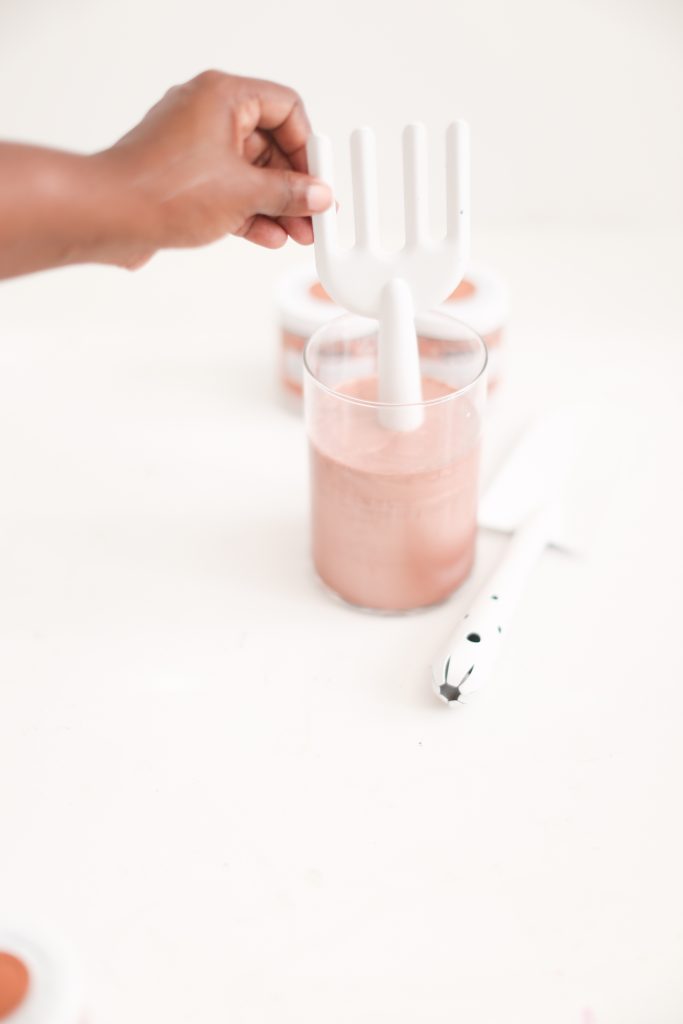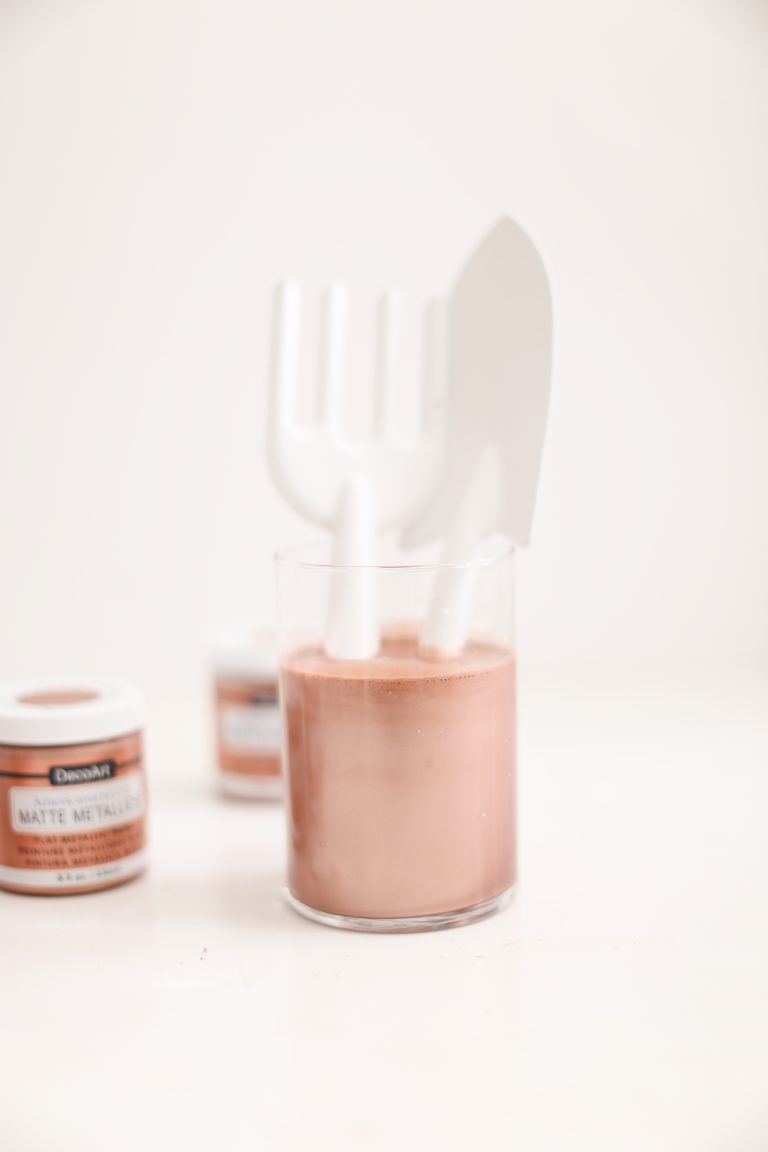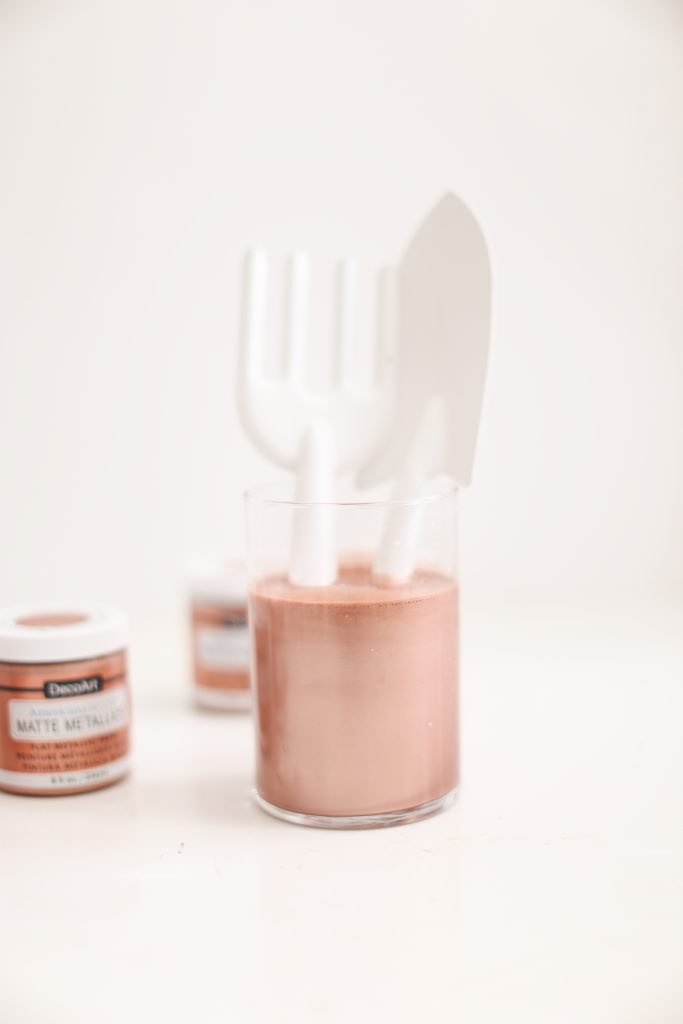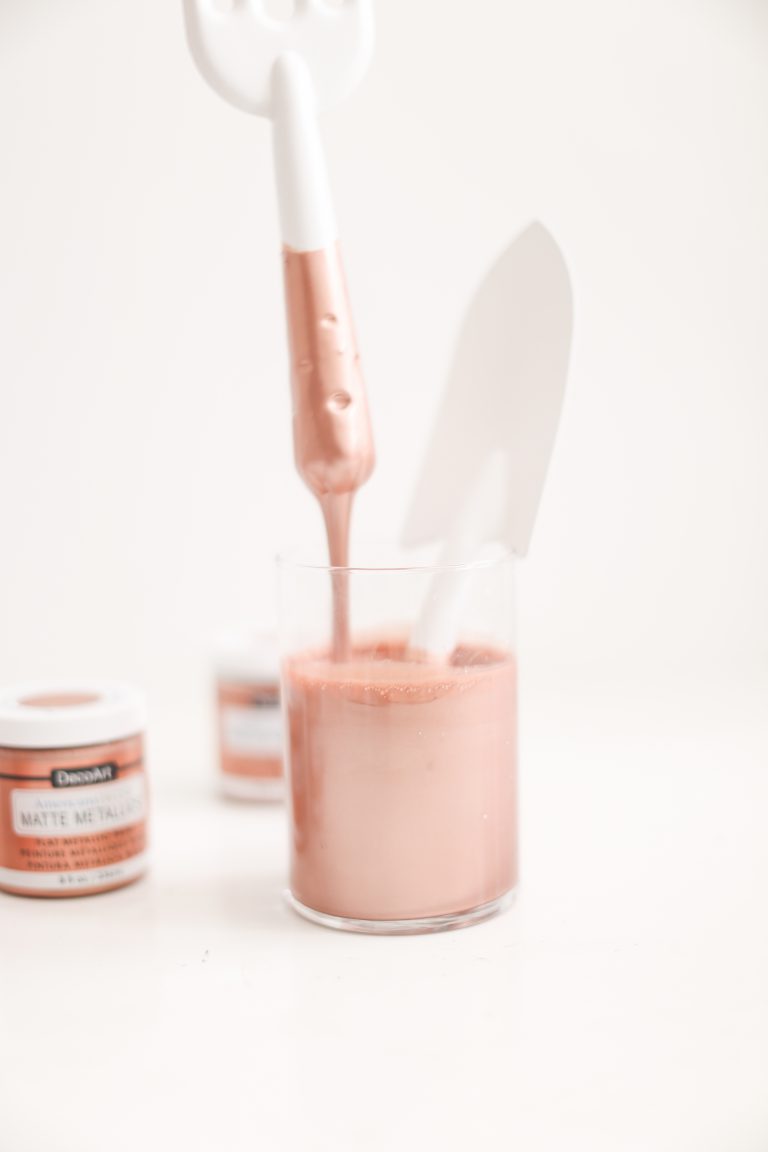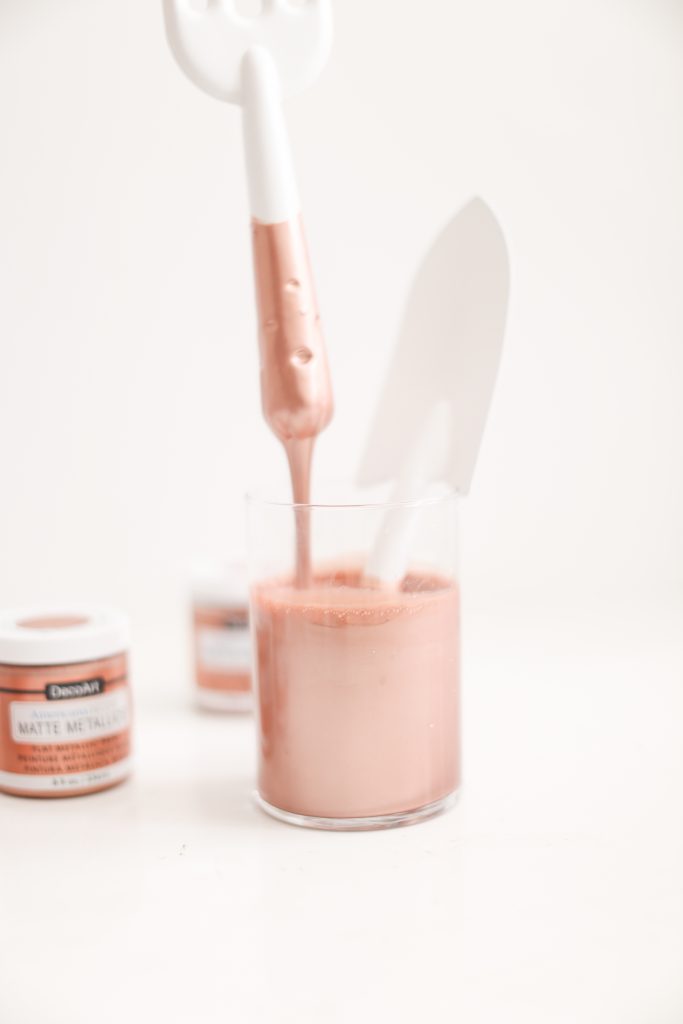 I allowed the tools to dry for about 2 hours and then dipped them again for a final coat. You can hang them to dry or just let lay them flat on a paint friendly surface like plastic or a piece of canvas. Make sure you allow all access paint to stop dripping before you lay them down for best results!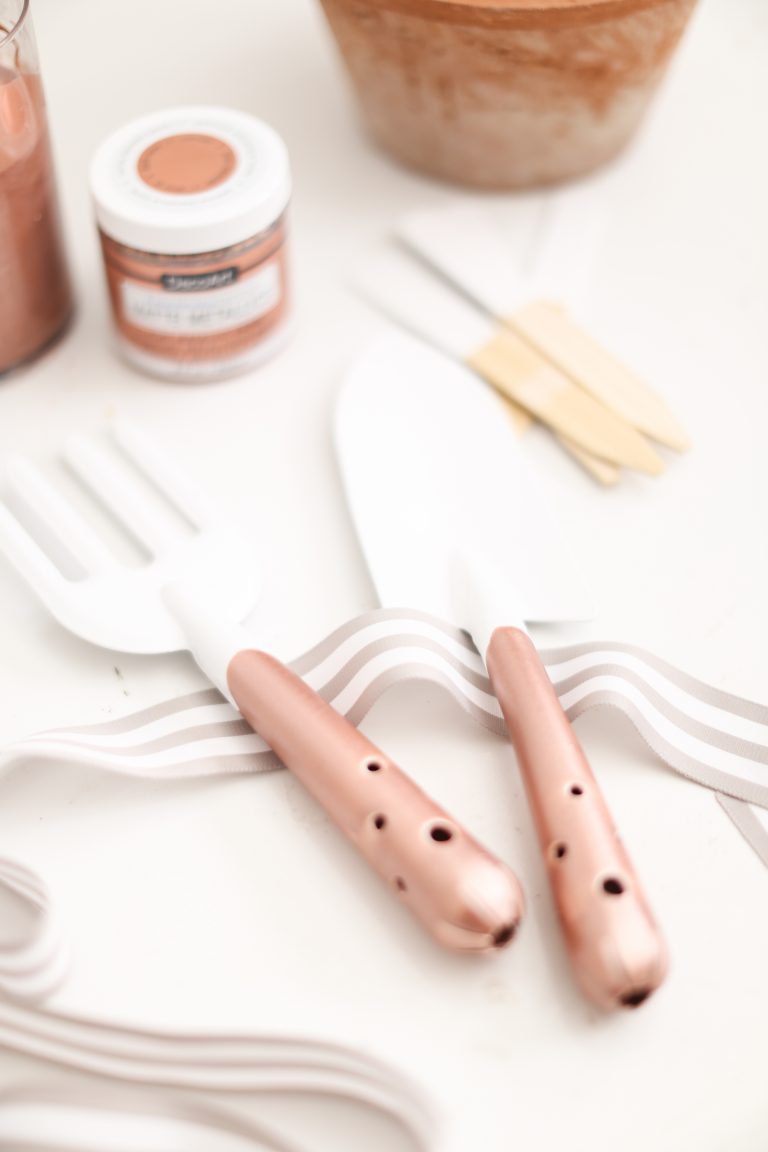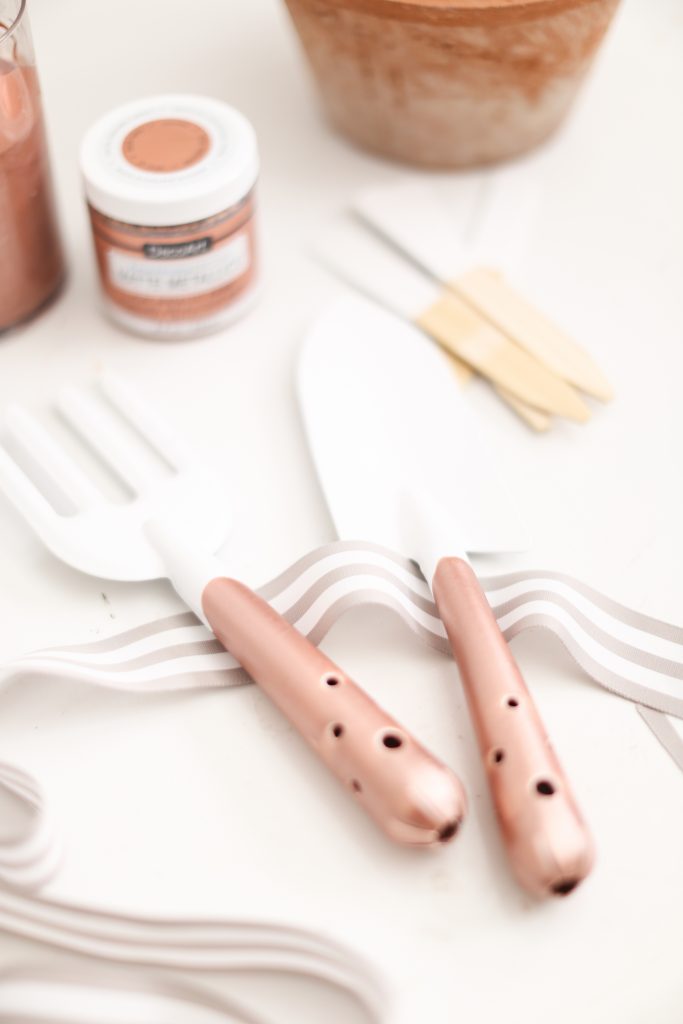 Allow the tools to dry overnight and you've got yourself a sweet gift for that gardener in your life! Or maybe you can save it for when the sun finally comes out!