Easy Fall Family Night: Tasting all the Flavors of Fall
This post is sponsored and may contain affiliate links, please read my disclosure policy.
It's the weekend. For once the entire family is together! It's family night and you're ready to spend some time together. Well if you're somewhere between the first day of fall and Thanksgiving then this family night might become a favorite family tradition of yours! This is basically a sampling of fall foods! It's fun to see which flavors your family loves the most.
This post is sponsored by my friends at Target!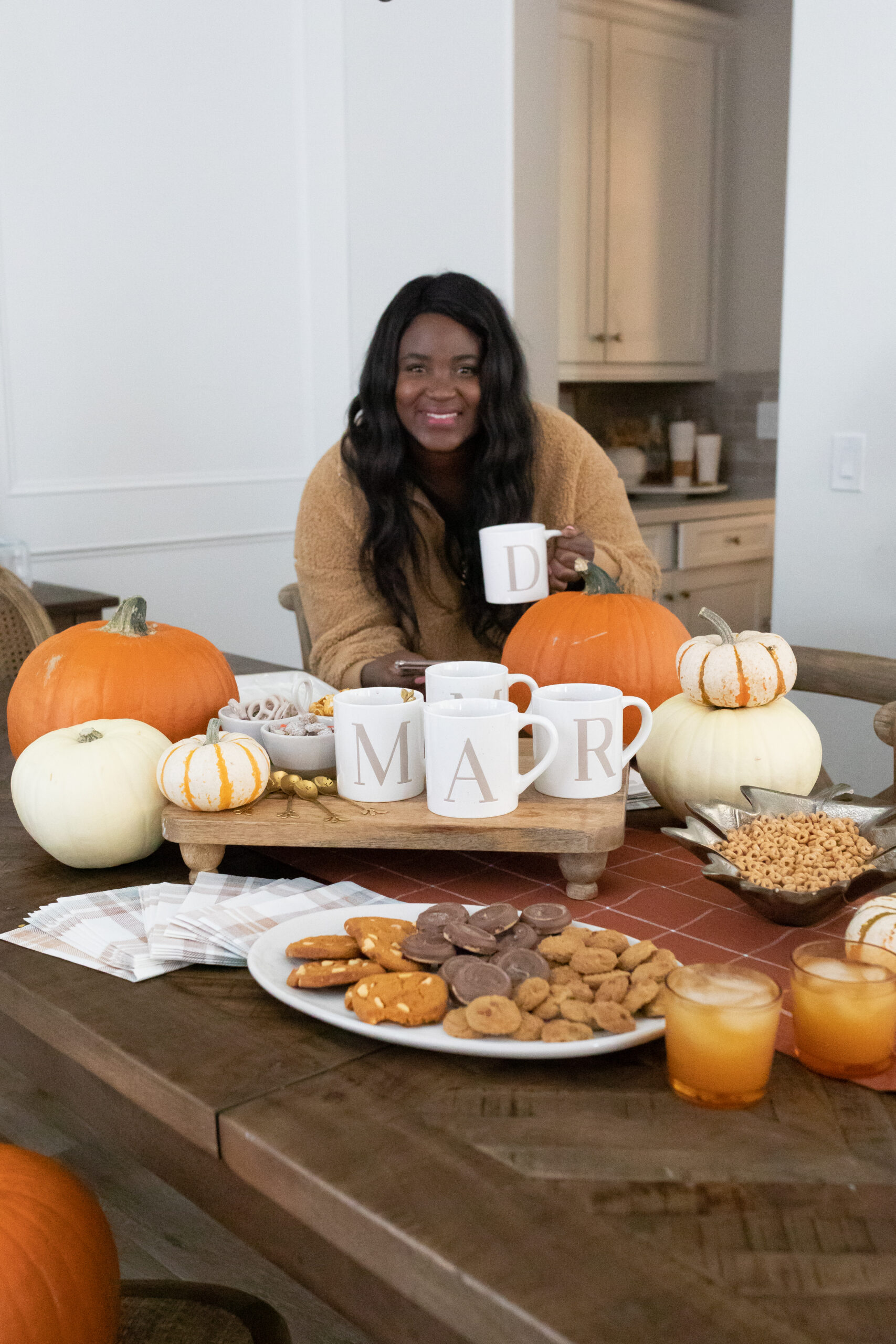 How to Plan an Easy Fall Family Night
Head to your local Target and load up on seasonal foods and snacks that feature fall flavors. Think flavors like pumpkin, cinnamon, maple, etc.
Bake and prepare any goodies in advance. We ended up picking up a simple cake so I prepared those ahead.
Present all the fall snacks and food on the table for sampling. Use seasonal dishes and tableware to make it extra special.
Choose Seasonal Fall Flavored Foods and Snacks
This is the fun part! Head to the grocery section of your local Target and pick out some seasonal grocery items. We decided on Good and Gather Granola in Cinnamon and Pumpkin Pie, Pumpkin Spice Hot Cocoa along with Good and Gather Apple Cider and a few other items. Shop our other picks and ideas too!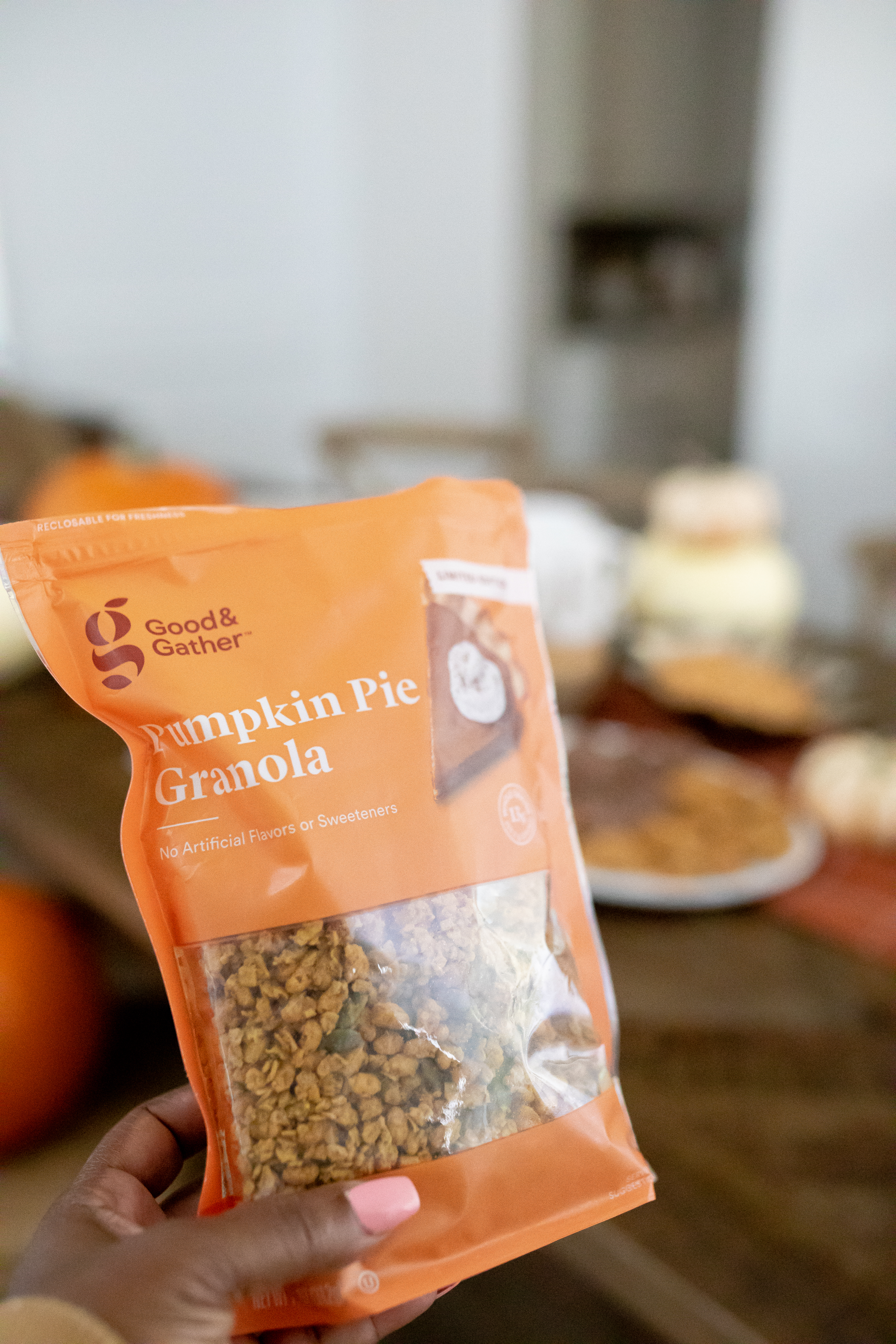 Bake, Cook and Display the Foods
Once you have your items choose a night when everyones at home and bake any items that need to be prepared. We baked our cake in this gorgeous two tone baker (only $15) and had hot cocoa already to go in these monogramed mugs all from Target. Each one for a member of the family. Perfect to use all season long for a hot cocoa bar too.
Choose an area of the kitchen or dining room to make a little spread for tasting. You can use also use a charcuterie board style to display the treats.
Then use bowls and fall themed dishes to help display the other ones. This not only makes for an easy fall family night but a cute one too! You want your family to get excited and if your family is anything like mine they get excited when mom puts a little extra effort in the presentation. It works every time lol!

I got all these goodies from Target in one trip which I love because it saves me so much time!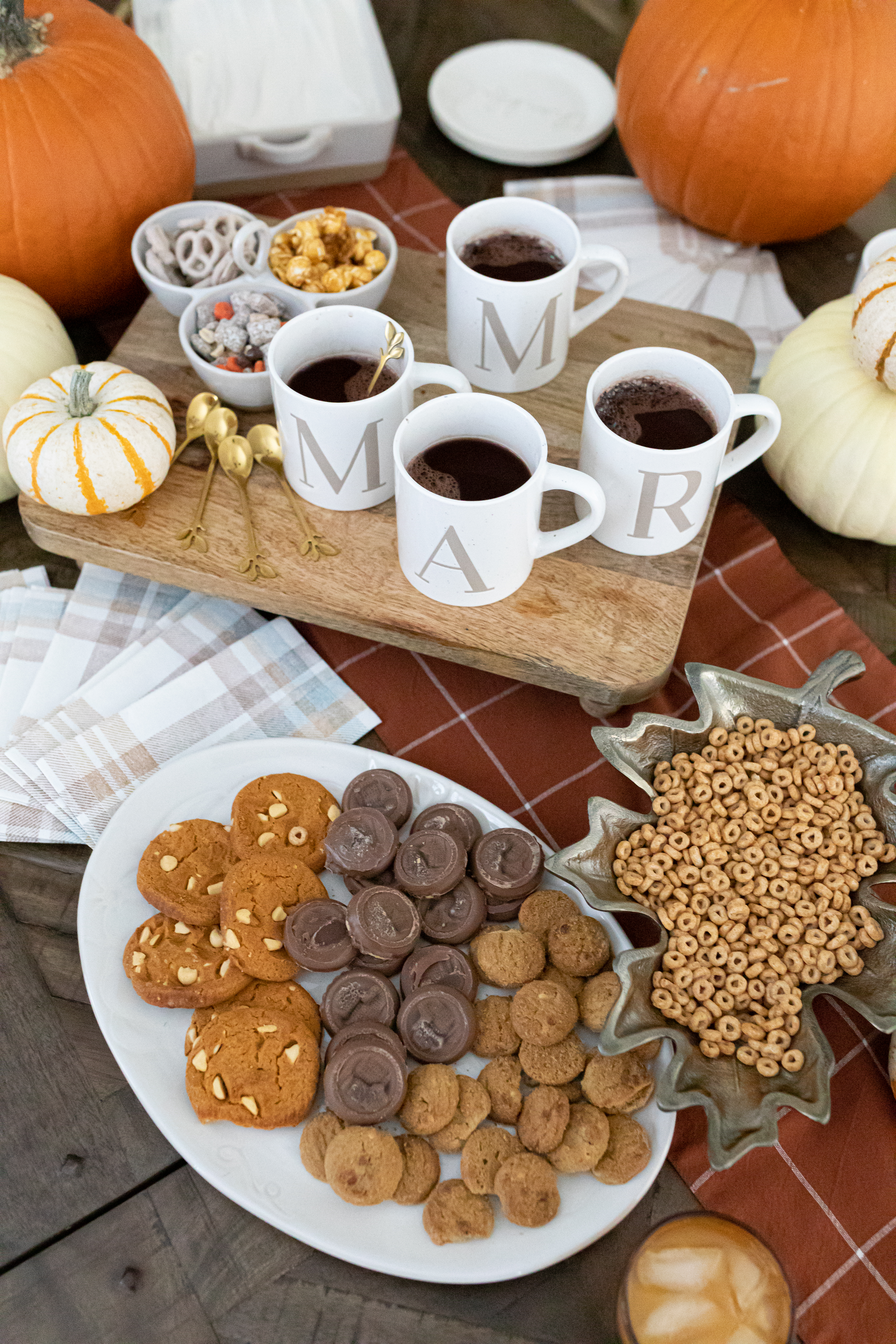 I'm in love with the leaf shaped bowl for only $15 bucks! I also decide on a table runner and guest towels to pull the entire look together.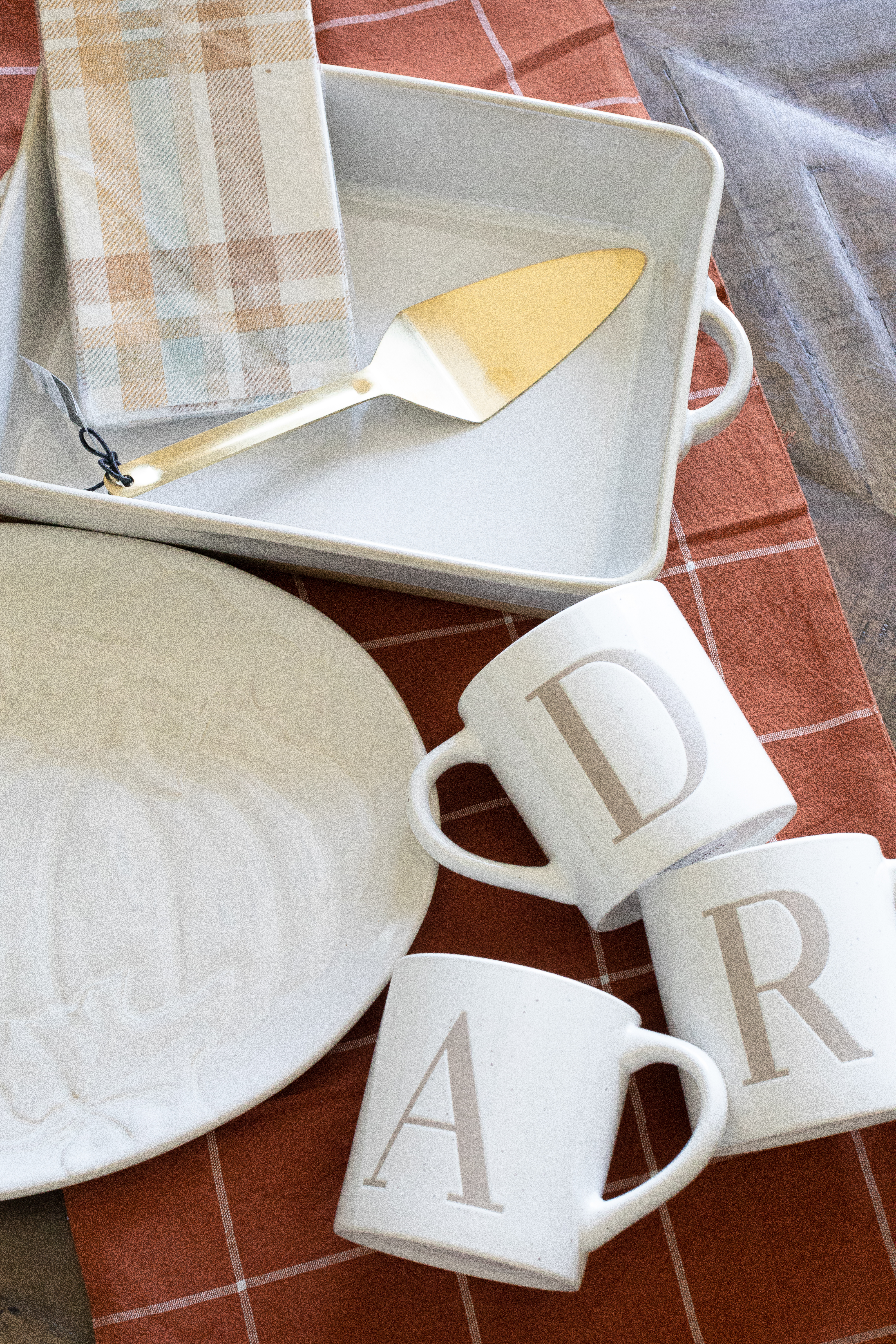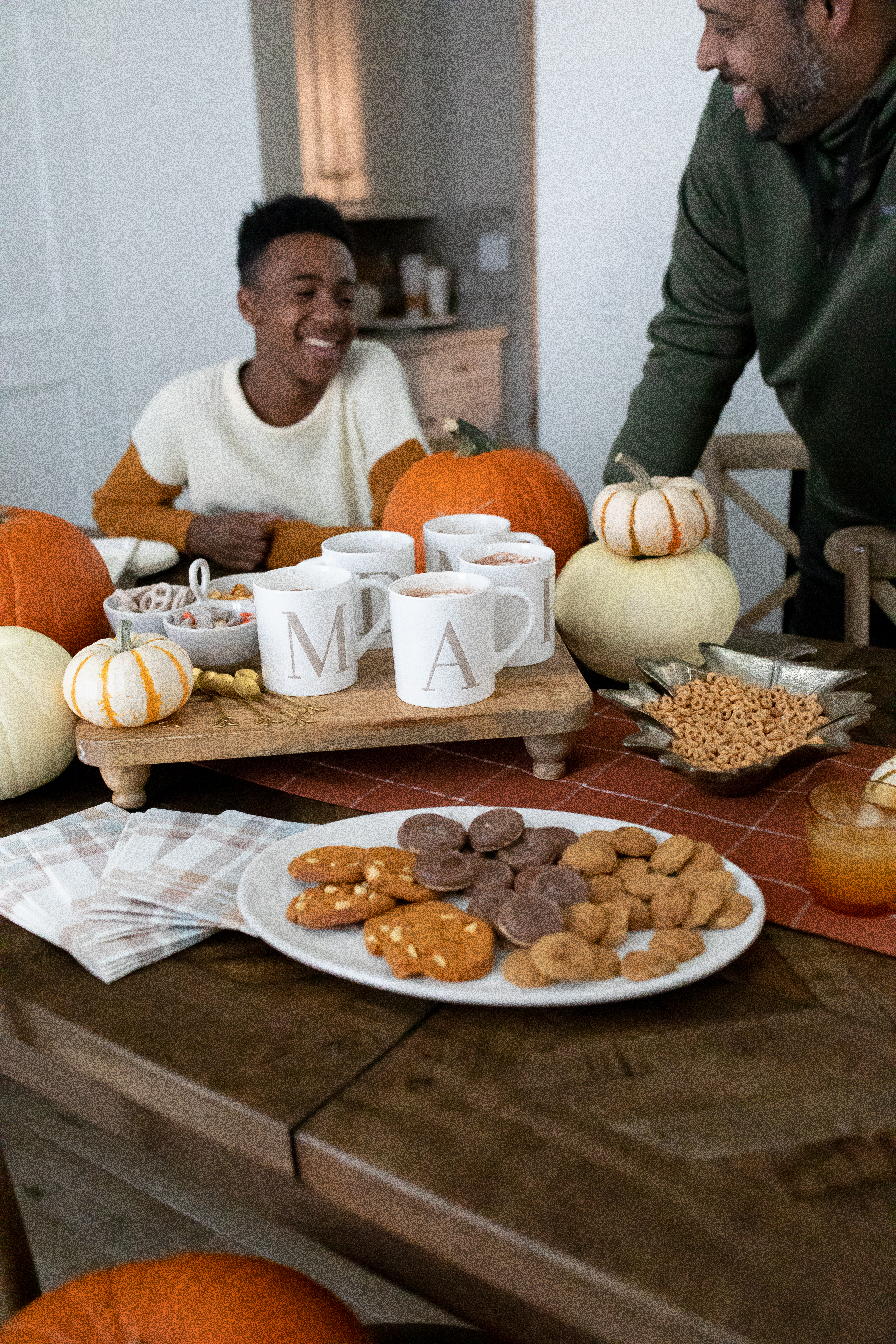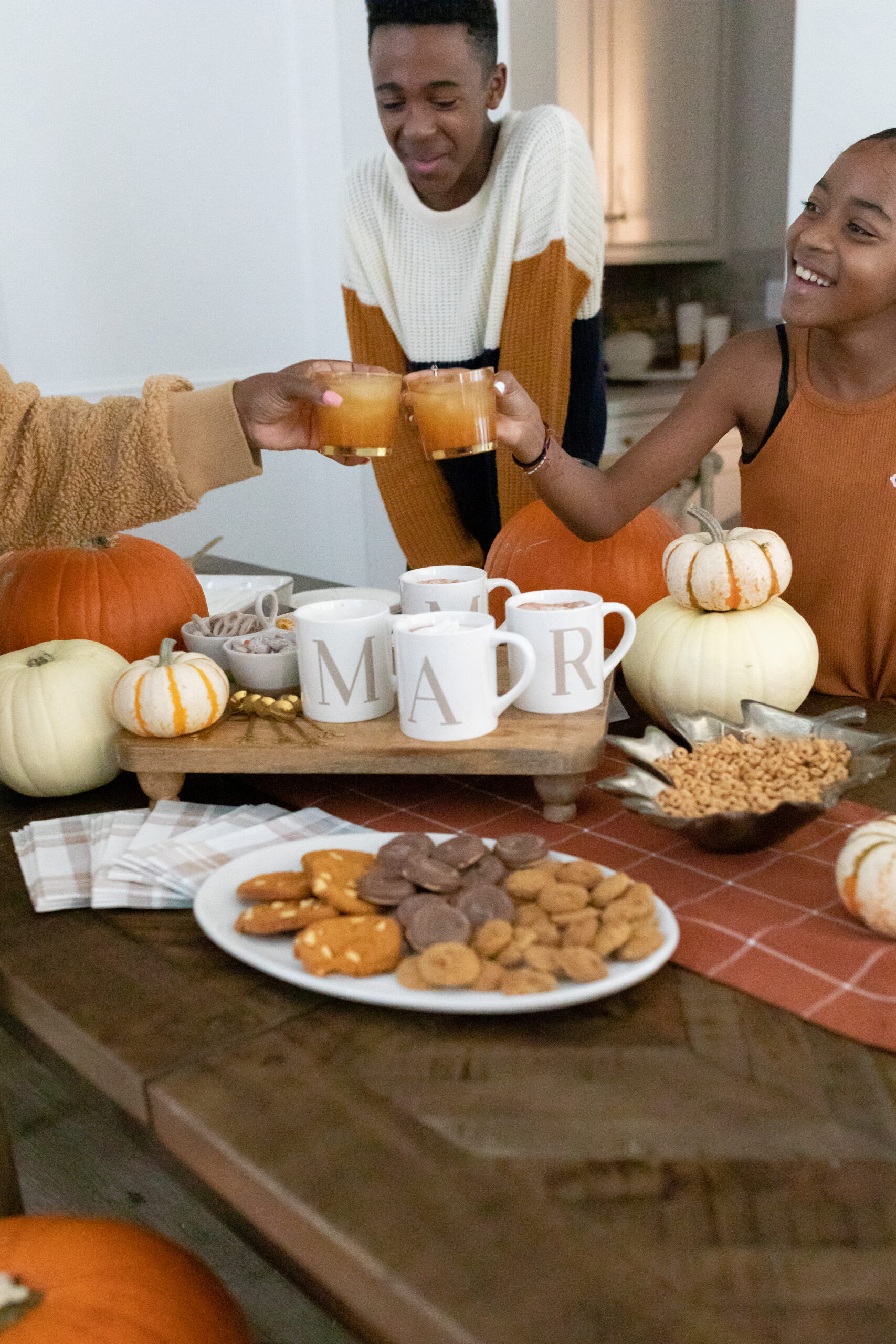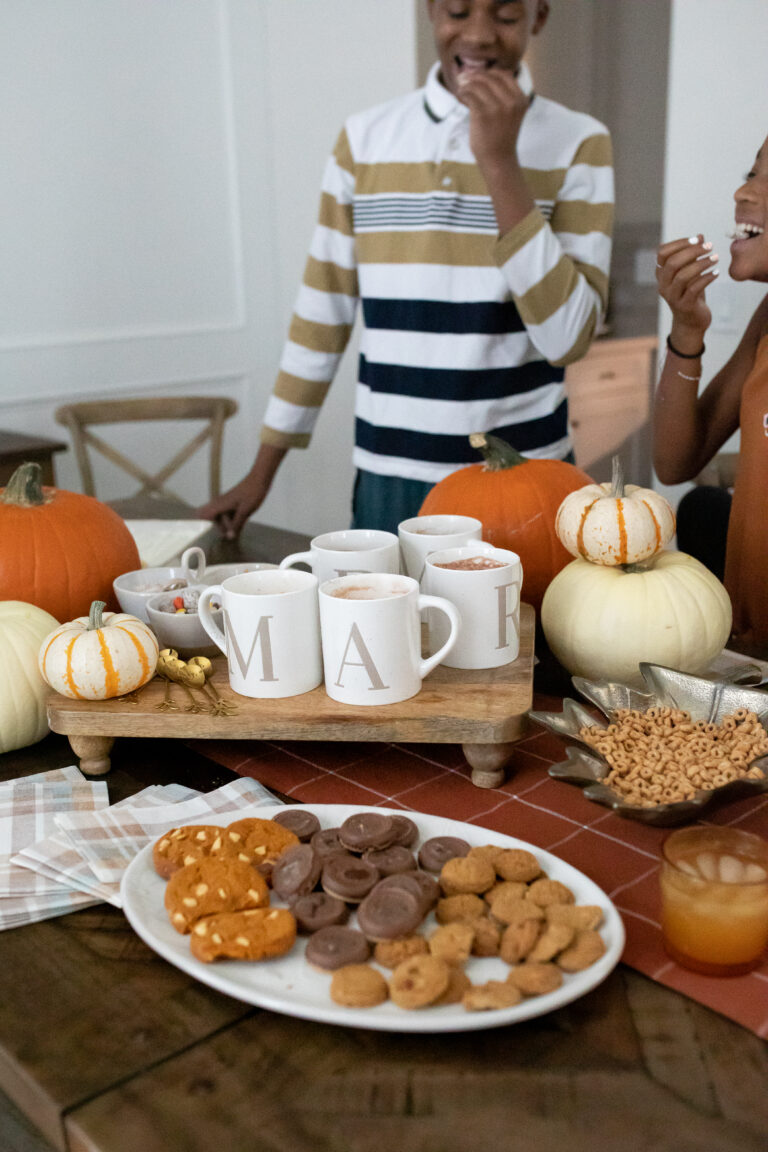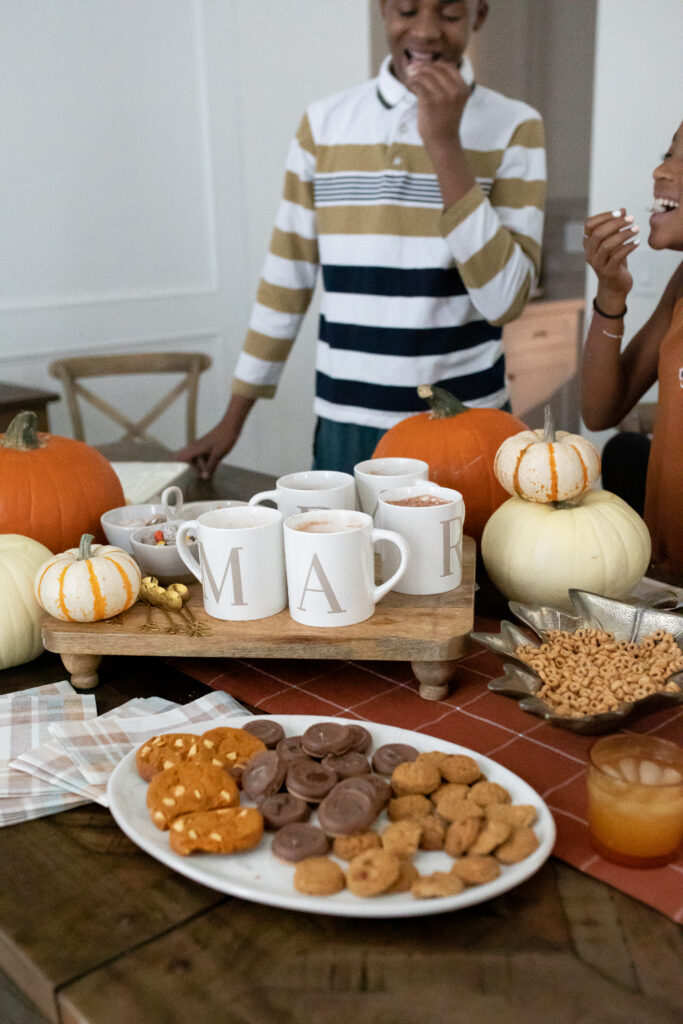 This is such a fun activity! Remember EVERYTHING is just a sample! You can save any leftover treats for later but the idea is to take small bites or sips of each thing and sort of discuss your favorite flavors!
You can also do this with more savory items. Think butternut squash pasta, apples wrapped in cheese of pumpkin goat cheese ravioli !
Fun Bonus: Take A Poll
If you're having more than just the family take part on this fall taste testing then use and Ipad to take a poll! I made a simple one using a online form. Just have everyone vote on their favorites and submit. Use the Ipad to keep track.
You can shop the all new lines of Apple Ipad on Target.com There's an ipad for EVERYONE!