Last week I was thinking about painting my chocolate brown Stornas Ikea Sideboard also know as the MARKOR sideboard,  a pretty yellow. Well, I thought about it and I did it:0) and it is one pretty piece of furniture.
I went to my local Ace Hardware Store and picked up a quart of Ben Moores Hawthorn Yellow. The paint sample I picked up was a perfect yellow for this space because it was beautifully muted. I didn't want a yellow pastel nor a orange yellow. I brought along a sample of my wallpaper and it coordinated very well together so I went with it! I didn't want a high gloss on the sideboard so I went with a satin finish and added a clear gloss on top for easy cleaning.
After it was painted and dried I added the original hardware back on, a deep bronze, because it tied in with my floors perfectly! The end result looked very similar to my original inspiration picture:0) But of course about a few hundred dollars less..yessssa!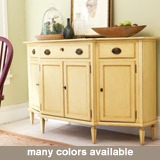 Here's a look at the the Ikea sideboard in the space.
Remember the original…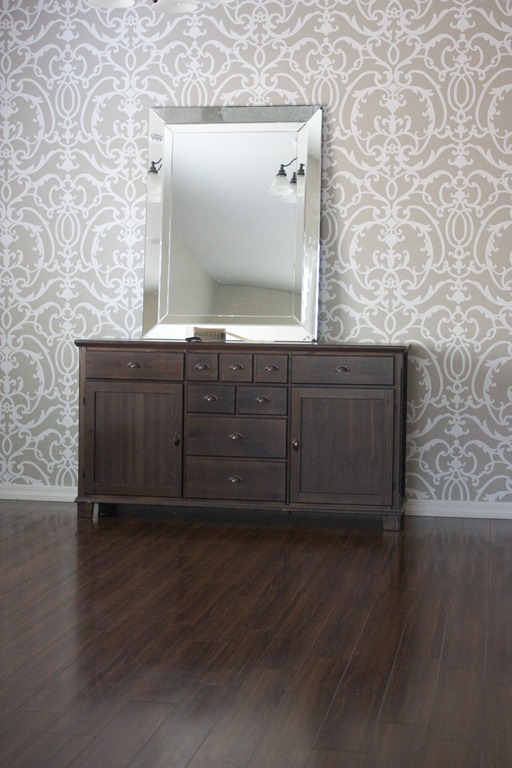 I picked up these two matching lamps from HomeGoods. I'm a  sucker for curves:0) The lamp shades have this beautiful texture on them which I absolutely loved. I snatched these ones up real quick. You know that's a rule if you shop at Homegoods;0)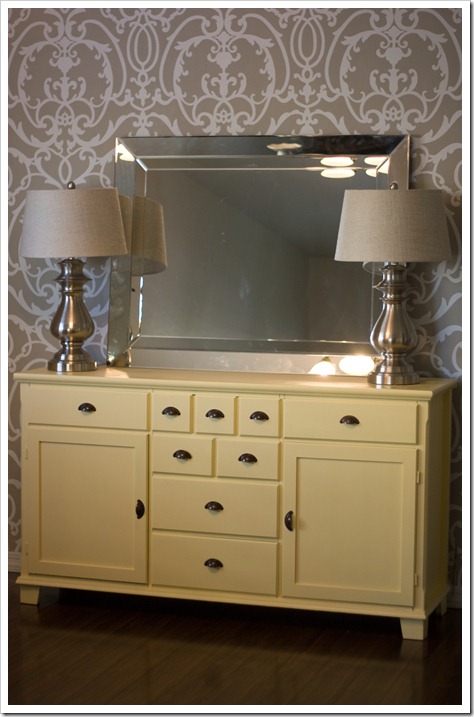 Then I added my mirror that I picked up from HomeGoods for 18.00 back in 07! I laid it horizontally and up against the wall for a more relaxed look.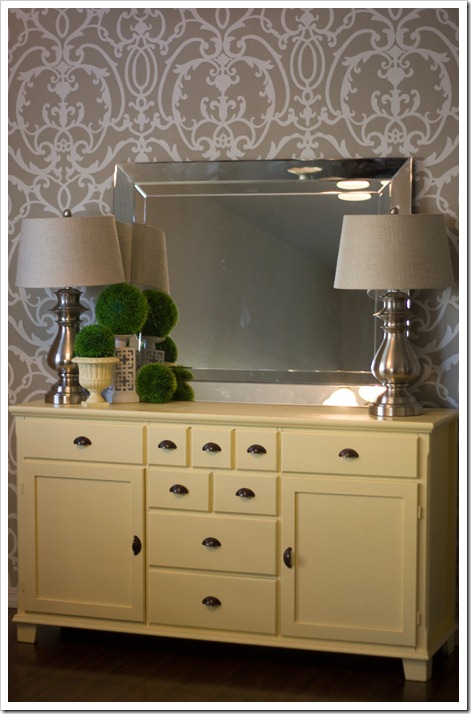 Then I added some fun accessories that I picked up from stores like Hobby Lobby, Ross and Target.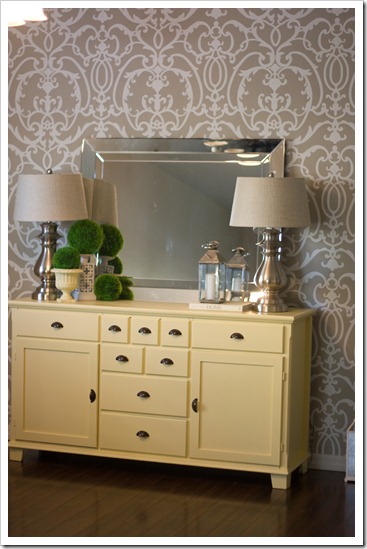 These green spheres I found at Hobby Lobby. I spotted them a few months ago and I thought they would make the cutest topiaries….They did:0) and so easy to! I got mine for 2.50 each!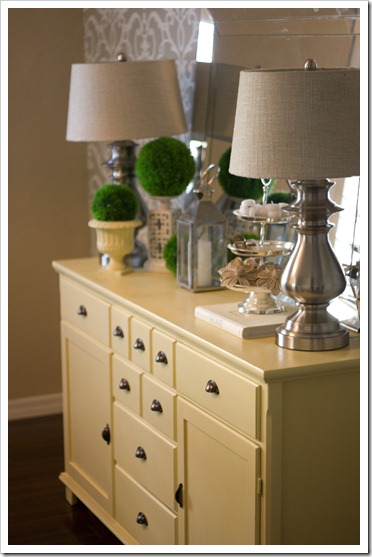 And one more little thing…..
MY PAULA DEAN TABLE!!!!!!
AHHHHHHHHHHHHHHHHHHHHHHHHHHHHHHHHHHHHHHHHHHHHHHHH!!!!
Aint she purty!:0) We will get up close and personal with her later!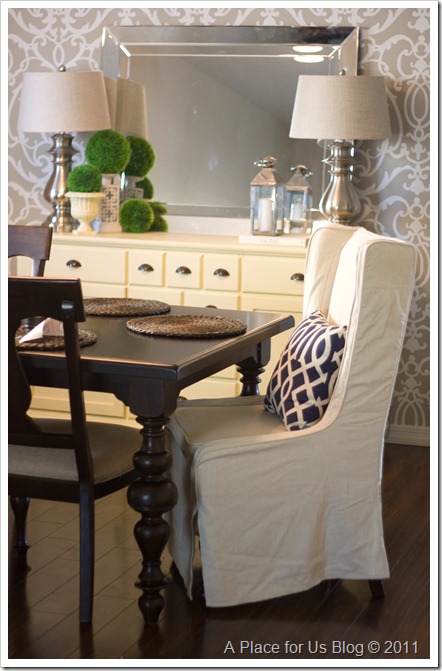 Happy Wednesday! Don't forget to enter the EASY CANVAS PRINTS GIVEAWAY! ENDS TONIGHT!!!