First of all let me just reintroduce myself…my name is Destiny..I actually am the writer of A Place for Us…and well…I haven't been here because of these three…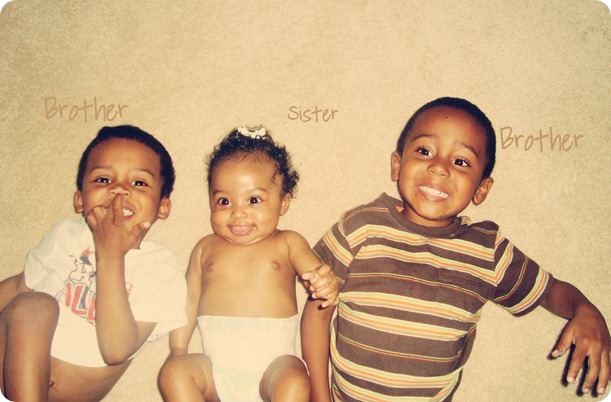 To say I'm busy would be an under statement…to say I am tired…that would be correct…to say that blogging saves my life and lets me escape  baby world well yes that would also be true!!! If you haven't already notice, I haven't made a real commitment to my blog. I love it. I love all of YOU but as you can see I kinda got my hands full! lol! I don't want to miss not one little detail of these guys being little so most of my time is spent serving them..aka changing diapers, nursing, being a mediator, a mother,..and most of all just lovin on them. Everyone tells me they grow up so fast and it's so scary how I can see it happening already! I never want to say to myself, I should have spent MORE time with them, playing and teaching, because you can NEVER get that time back! So my blog doesn't get that much love in this season of my life!  But I DO love love love sharing all the little projects I've been doing with you and connecting and making new blog friends!!!! So I continue on my blogging journey when I can, trying not to leave to many days in between!
But yeah about that frame…you know the Pottery Barn one….let's just say we AREN'T getting along right now. I've used bad language in my head about it…I've looked at it…..I've thought about it…..for a while it consumed me….lol….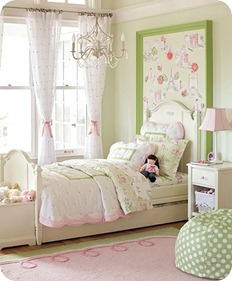 SO until then I will be going back and forth between the boys room and her unfinished nursery…she's now 5 months old…so I better get it done! lol!
Anyway I posted on A Place for Us Facebook Page a couple of weekends ago, a picture of my goodwill finds and just wanted to share what I've been doing with some of them!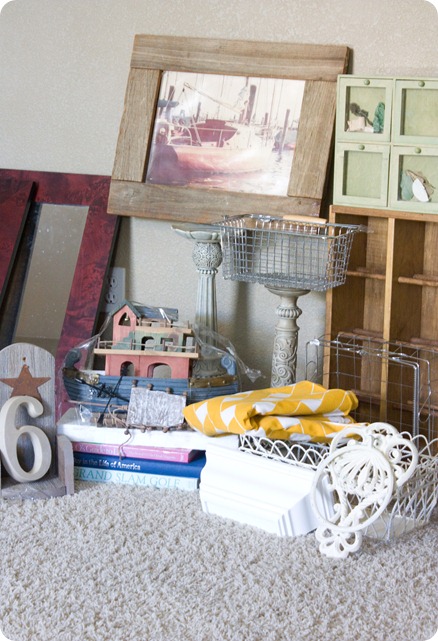 I picked up the cute HEAVY iron basket for 2.50 cents for Alivya's Bathroom/Guest Bathroom. It's perfect no spray painting or anything needed! Those are the best finds!!! I saw something like this on BALLARDs website for about 30.00 a basket….hmmm I love mine so much more!
This is a set of 4 doors I got for about 5.00. It has little windows in the front to store different items… CUTE! It came in a sage green but is totally paintable if I choose to……I sat this in her bathroom as well:0) I also picked up a towel hook for 1.50. It was EXTREMELY heavy also..which I love:0)
I started collecting things for the boys room. I really don't have a theme so I just collect things that remind me of boys..lol. Here we have a red shelf I actually got from Salvation Army for 10.00. A little distressed and dinged up from all the moving around and was just super cute! On top I have Noah's Ark..I got for 4.00 the  number 6 that was 99 cents The number 6 reminds me of boys for some reason. Maybe it was because I taught 6 year olds…lol and I grabbed a  frame made out of old barn wood for 4.00. It has a picture of a boat in it that I plan on replacing, but for now it stays…don't worry I insure you this is not turning into a nautical room…remember no boats..they don't even like boats…lol…
So there you have it….some great finds! Stick around to see were I use the rest of my goodies!!!!