One of the best parts about the holidays is being able to give. Not that receiving isn't fun too:0) BUT, Reggie and I have always made sure that our kids understand the importance of being grateful and giving. Around the holidays their little toddler brains can me so joyful about picking out toys from those thick catalogs, so we always make sure we take the necessary steps to take a step back and remember how great it is to think of others and gift!
I'm so excited to be teaming up with the fine folks over at World Market in their Share the Joy campaign. They asked a few bloggers to create a DIY gift to give to someone deserving this holiday season. After talking it over with my hubby we decided that our dear friend Clara was at the top of our list. Clara is apart of our volunteer greeting team for church. She's a single gal who lives on her own and who just turned 80! Each Sunday she serves with all of her heart greeting families and children at her station! We just wanted to let her know that she is LOVED! Living by yourself can get pretty lonely at times so I decided to make her a Cozy Fireside Tray, full of goodies that are sure to keep her warm and her tummy full during the holiday season!
I browsed around for a while before that idea hit me, but as always I was in awe of all the different items they had. My cashier and I joked around saying, I think I hit every corner of the store:0)  If you haven't been to the store in a while, let me just tell you, THIS is the time to go! Christmas and WorldMarket go together like peanut butter and jelly! True story.
DIY Cozy Fireside Gift TRAY
The whole idea behind this is to gift something that is warm and cozy. So I included, single serving of dishes, soups, hot coca, jams, even a super cute hot water bottle for those achy nights! This tray is a great gift for a senior citizen that lives alone! So think small and single serving sizes. What I love about World Market is that they really have a great selection of items like this. It's also great for when you just want to test something out and not buy an entire package of something.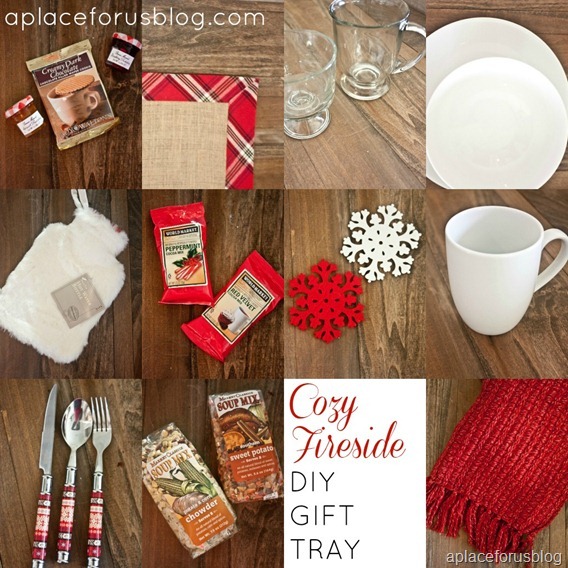 Next, I took my time and arranged the items around the plate and bowl. Place larger items in the back and things you want to show case in the front. Think stadium style seating:0)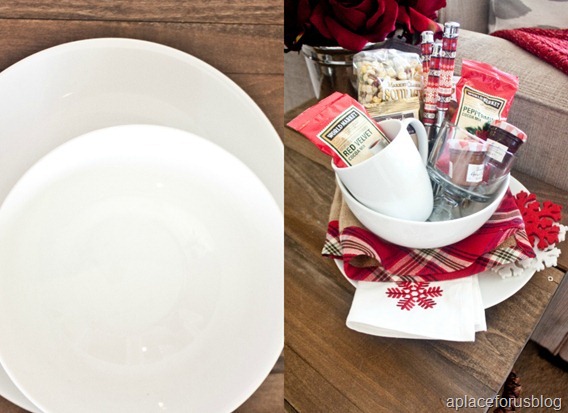 Then with some beautiful red and white World Market twine I tied everything up so it was secure!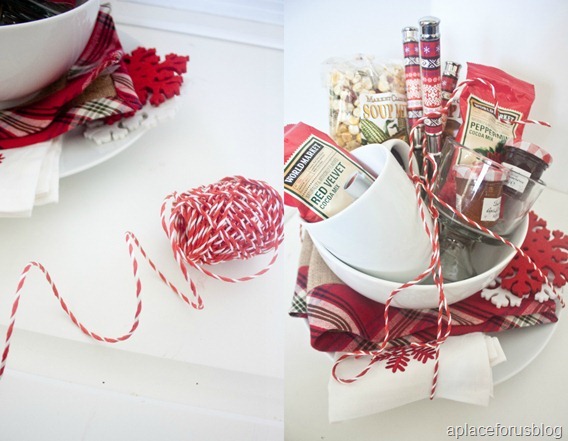 Next took some gift packing supplies and start to wrap it up! World Market has and AMAZING assortment of gift wrapping supplies from all over the world. Just about every color ribbon you can think of too:0)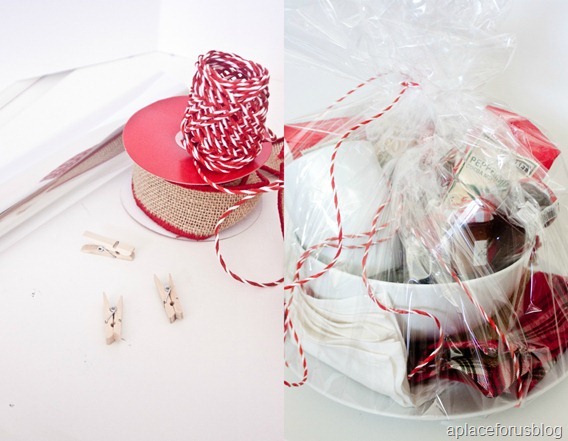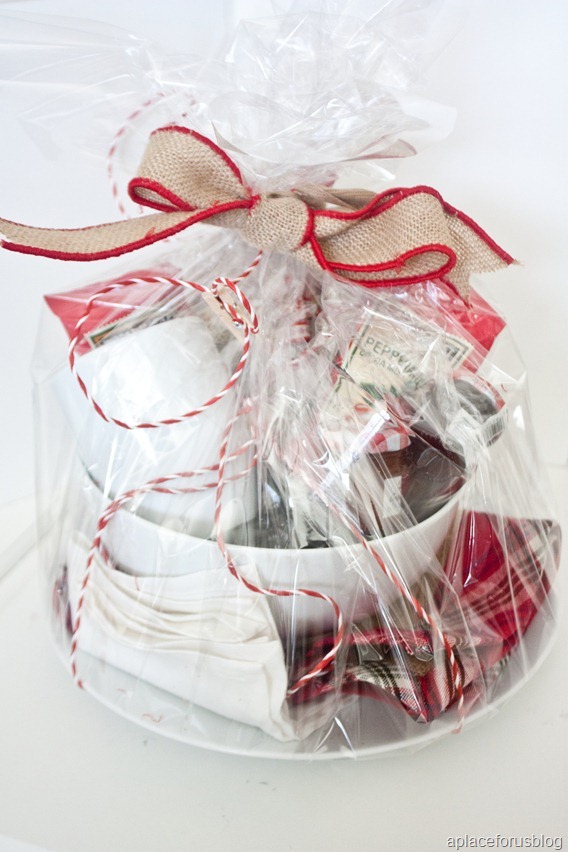 Next I took this natural look tray that I found in the serving ware section and placed the entire thing in there! Then I added a cozy blanket wrapped in white ribbon.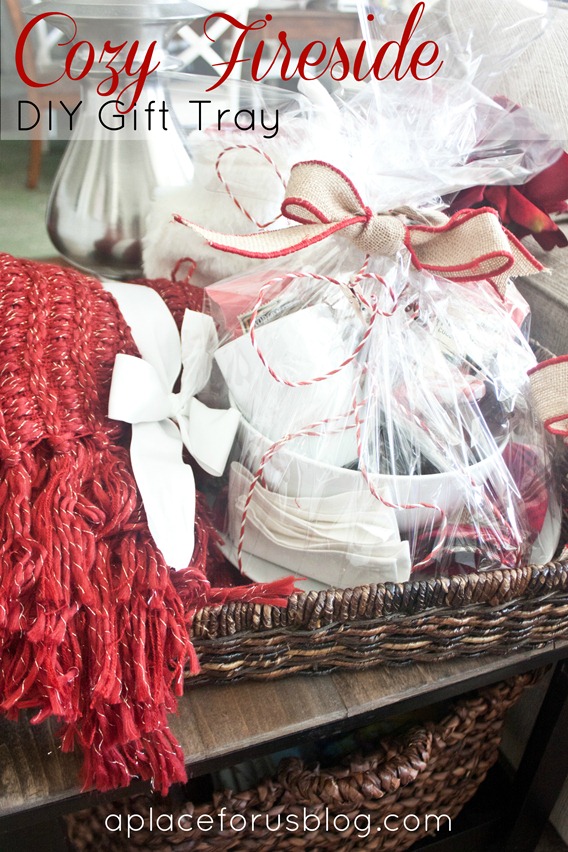 So when she unwraps her gift she will be all set for a cozy night by the fire or tv :0) Enjoying a good book, a hot cup of cocoa or a nice bowl of soup.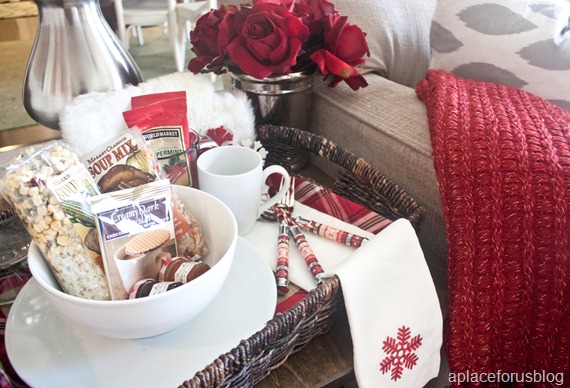 We present Clara with her gift yesterday morning at church and she was so appreciative! We actually had to make a phone call to her because she didn't show up to church. The day before she said she had to drive around town to visit her GREAT grandchildren that she hadn't seen yet:0) How awesome is that!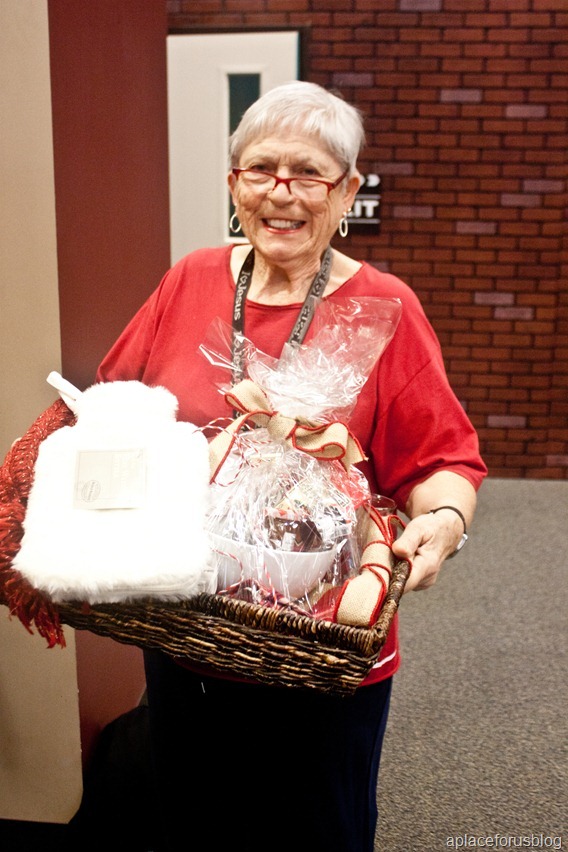 Isn't it so wonderful to brighten up someone's day! So I invite you all to share the joy! Maybe it's a neighbor, teacher, single mom down the street, a struggling family, or a coworker. There is someone around us who needs their day to be a little brighter. How easy would it be to head to your local World Market or worldmarket.com and pull together an easy gift like this!
Right now World Market is really SHARING THE JOY! Check this out……..
Share the Joy Sweepstakes
Grand Prize package includes: A $5,000 American Express Gift Card for you and $5,000 for a charity of your choice
You could be one of 5 winners (one winner per week).
The Share the Joy Sweepstakes ends 12/21/12.
Um, yes please!!! I love following World Market on Facebook and Instagram and I know you would too! It's the best way to keep up with sales and coupons!!! We all know how great those can be!!
How do you guy plan on sharing the joy this holiday season? If you win that 5,000 dollar gift card and charity prize what would you by and what charity would you choose? I would love to know! If you do end up heading to WorldMarket and making a DIY gift, let me know! I would love to see it!