Whitney English Planner from Target
This post is sponsored and may contain affiliate links, please read my disclosure policy.
Have you guys seen these awesome new Whitney English Calendars at your local Target? I got a chance to review a couple of them from her line and I'm excited to share with you. I LOVE planners. I use one on my iPhone to share events with my hubby. I have one specifically for blogging and then I have one for the kids:0) I know, that's ALOT but I seriously use all three!
[line] Whitney English Planners for BlueSky at Target[line][line]
I wanted to walk you guys through this monthly/weekly 8.5×11 planner that is apart of her new line! If for some reason you aren't able to find them in the stores, remember you can get them over at BlueSky.com as well! You can also find a few adorable free printables that really compliment the agendas.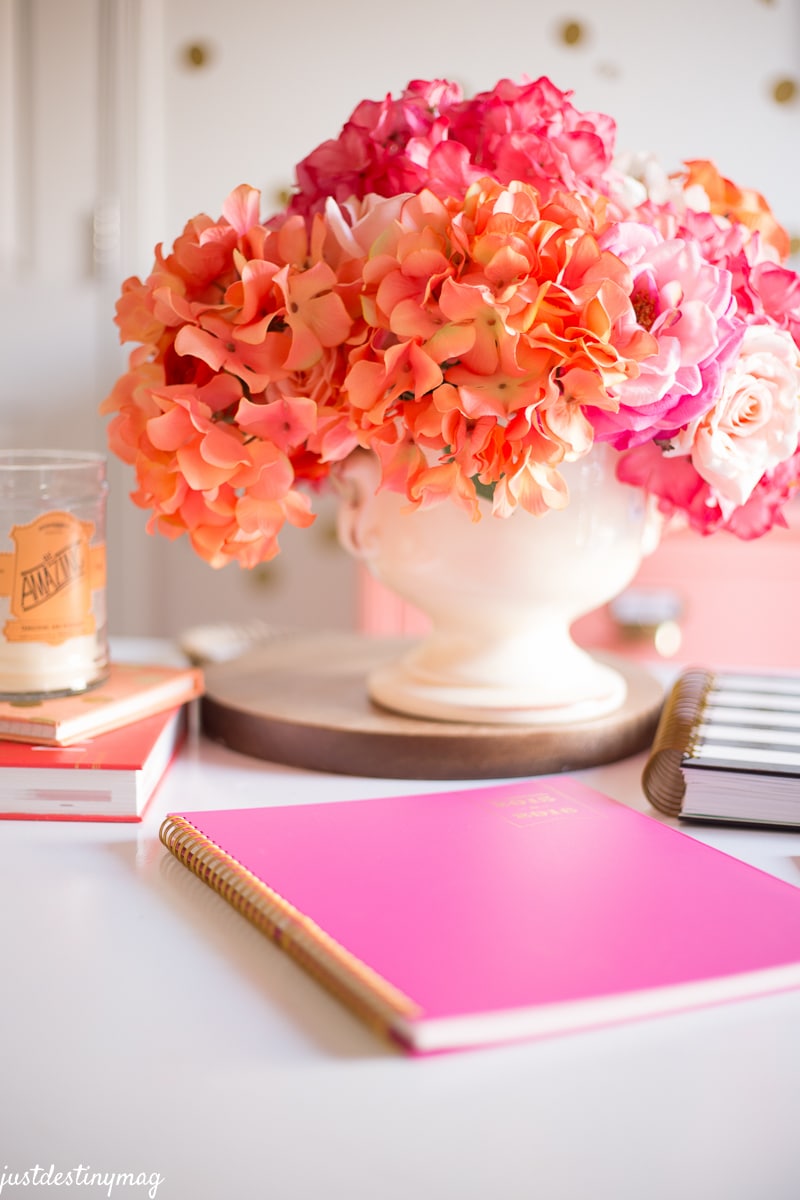 What I love about the original Day Designer is that Whitney's mission is to inspire the women entrepreneur to dream and plan. You will get the same feel in her Day Designers for Blue Sky at a very affordable price.
Open it up and you will find the story of the company and the inspiration behind the collaboration and two full pages of goal setting. Whitney prompts you to "Start with the Big Picture" and dream big by brainstorming. On the next page you can " Set your Goals" including financial goals, personal goals and relationship goals just to name a few.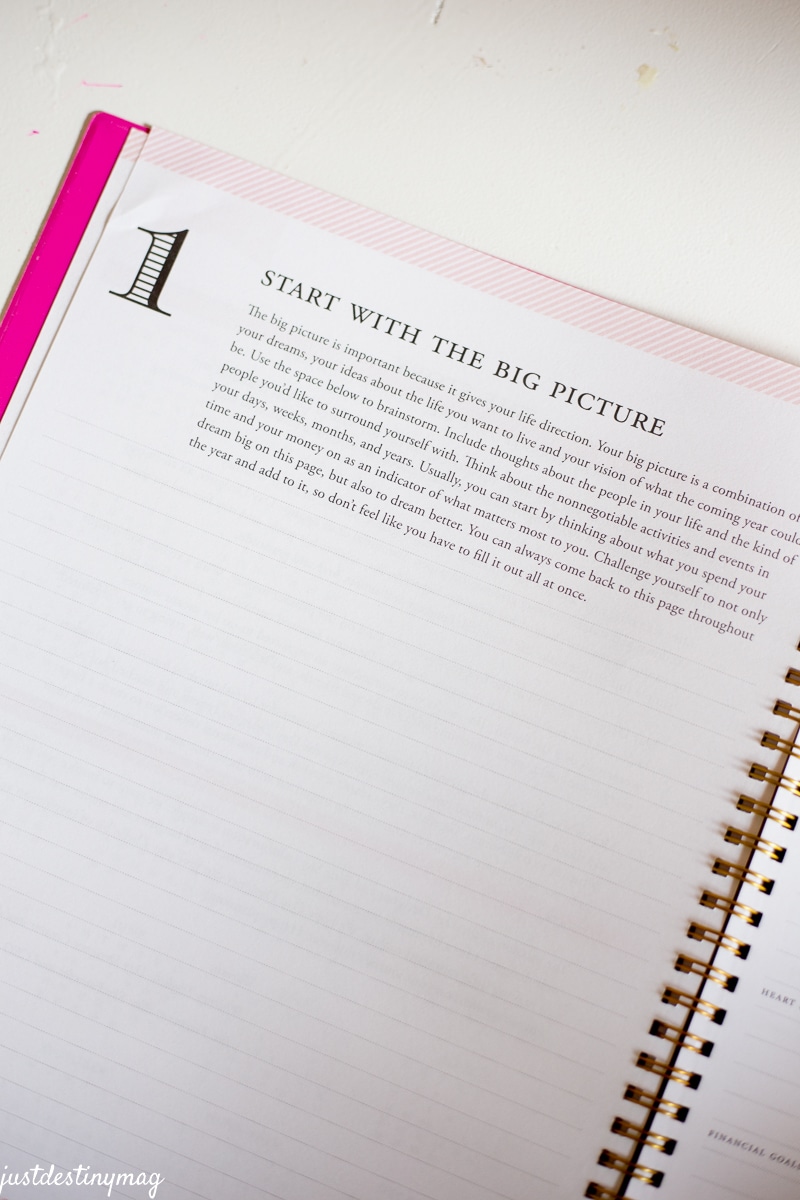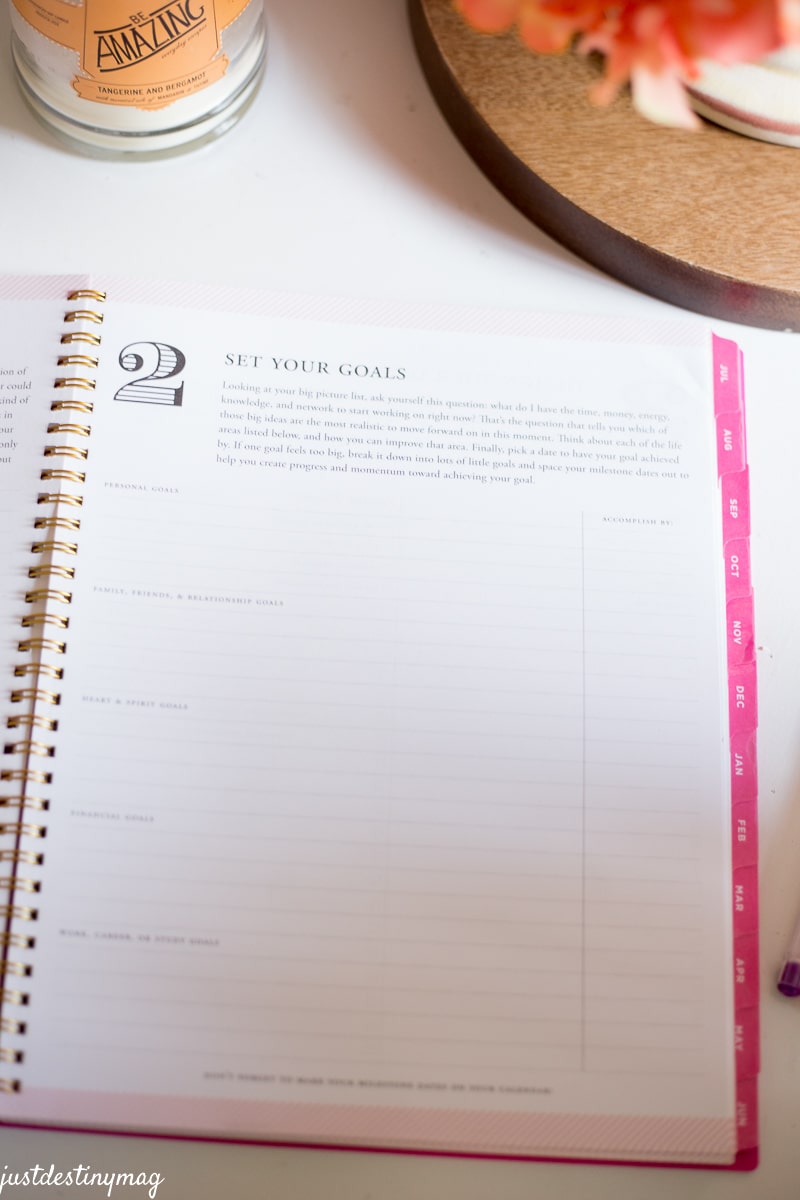 The next few pages encourages you to " Design your Day" by writing out your morning and evening routines. Finally it gives you a space to document the important things before your life gets to hectic.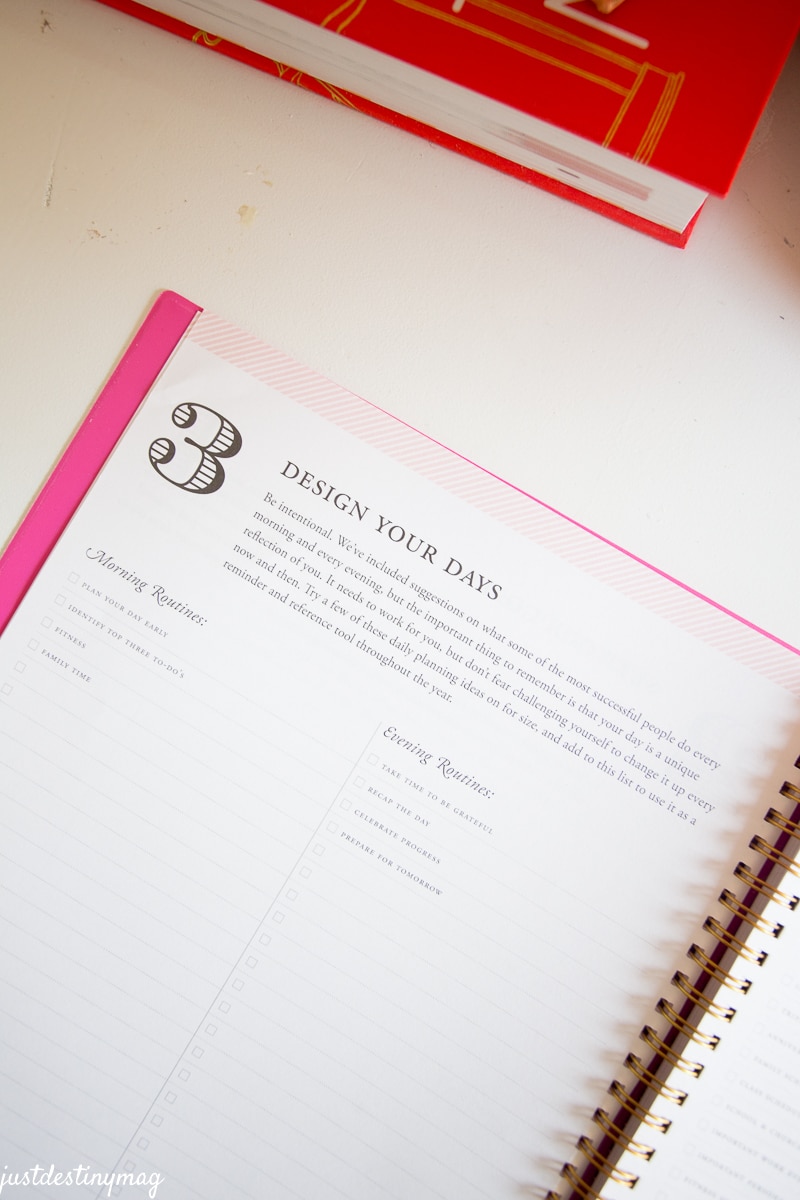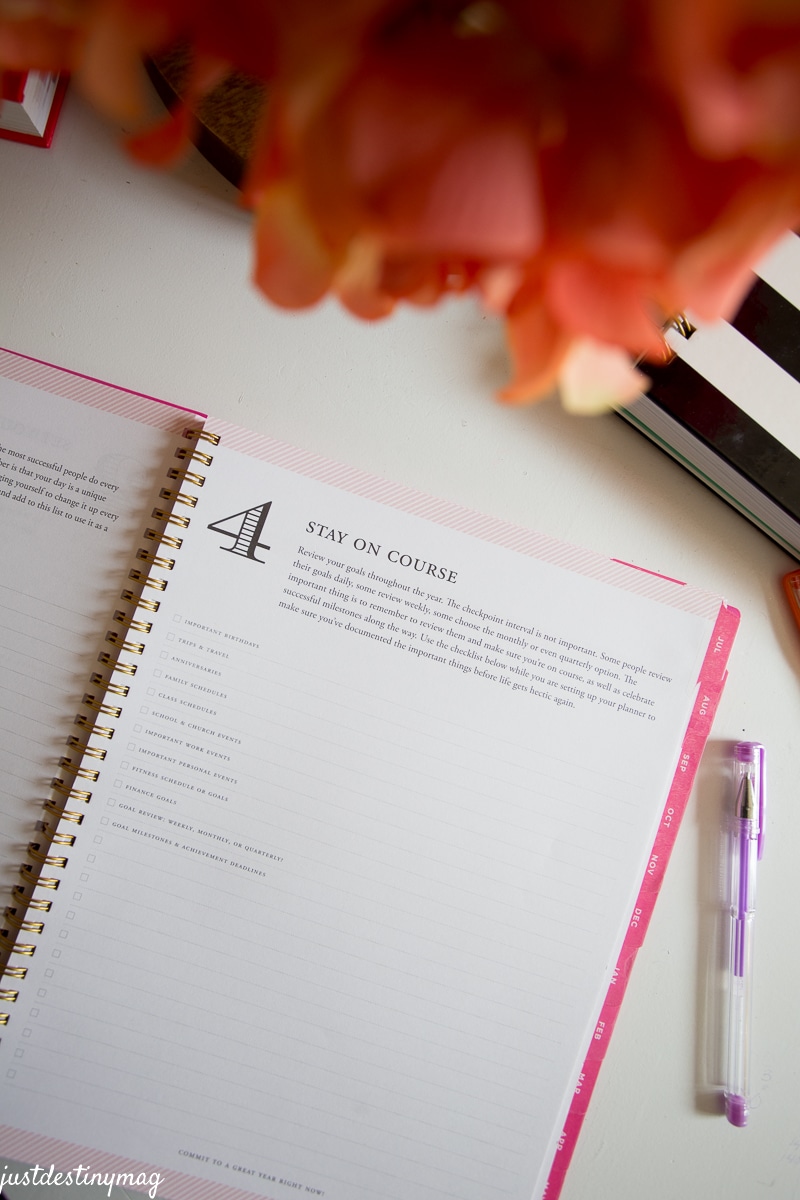 The weekly/monthly combo pages allows you to plan out your day with tons of space! Each day is split into a schedule and a to do list. I also love that you can see the entire week when you open it up!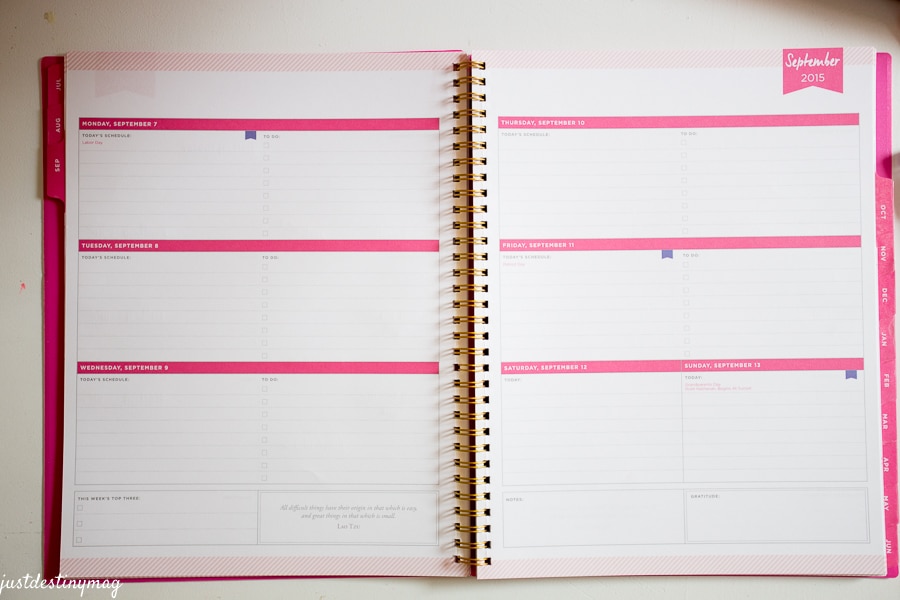 Each page also has a little inspirational quote along with a place for gratitude notes!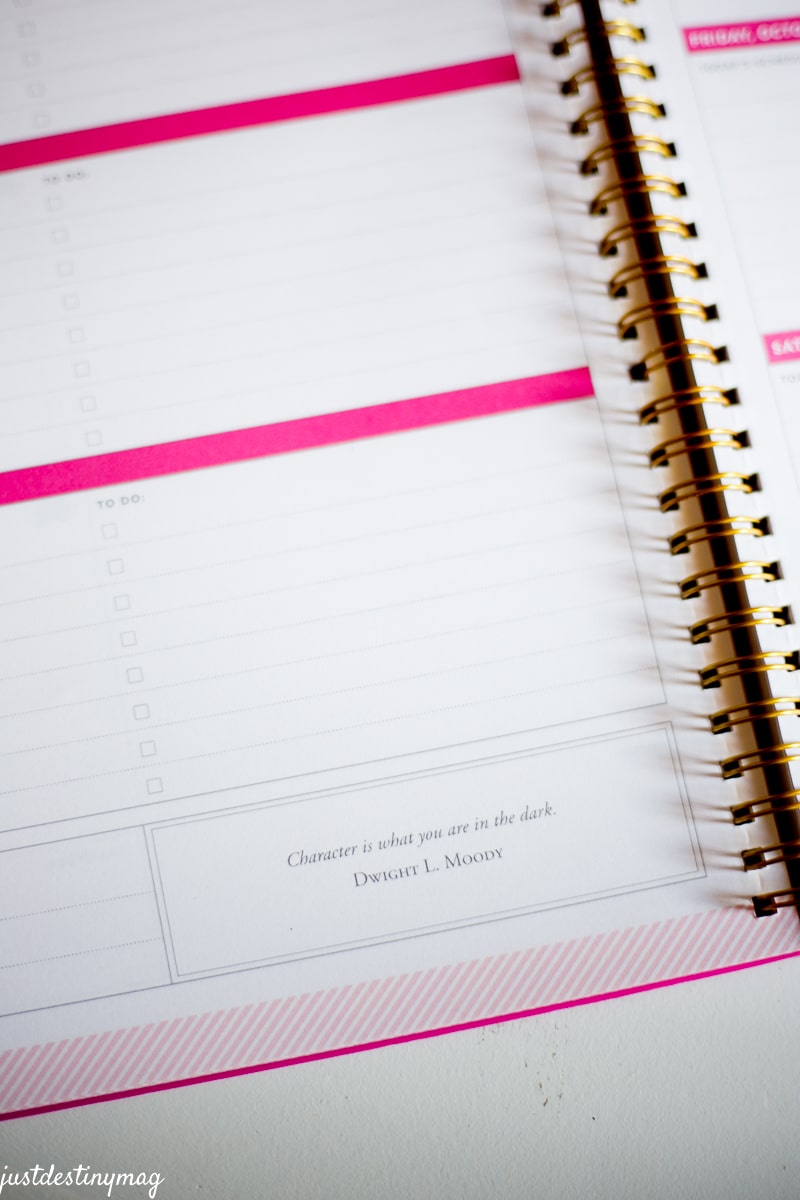 I love using the monthly sections of any calendar and if your like me then you will love her MONTHLY only planners. Lightweight and easily fits into your purse.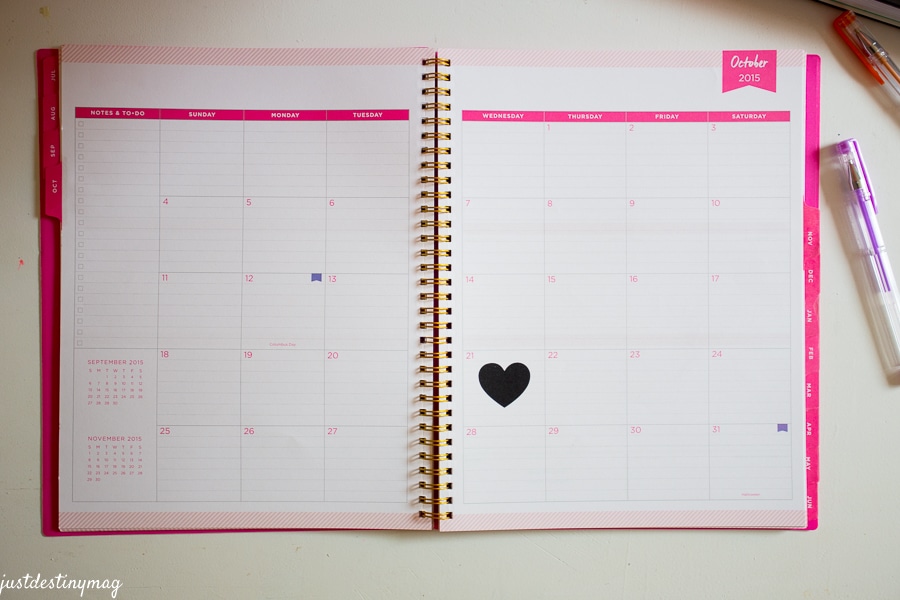 Each box has about 7 lines to write out anything you need for that day. I will use this section to keep track of school and kid activities!
I think another thing you will love is how easy it is to open and close. The bind in the middle is nice and strong and won't get annoying as you use it throughout the year! The paper is also nice and thick and I used my gel pens and it didn't bleed through!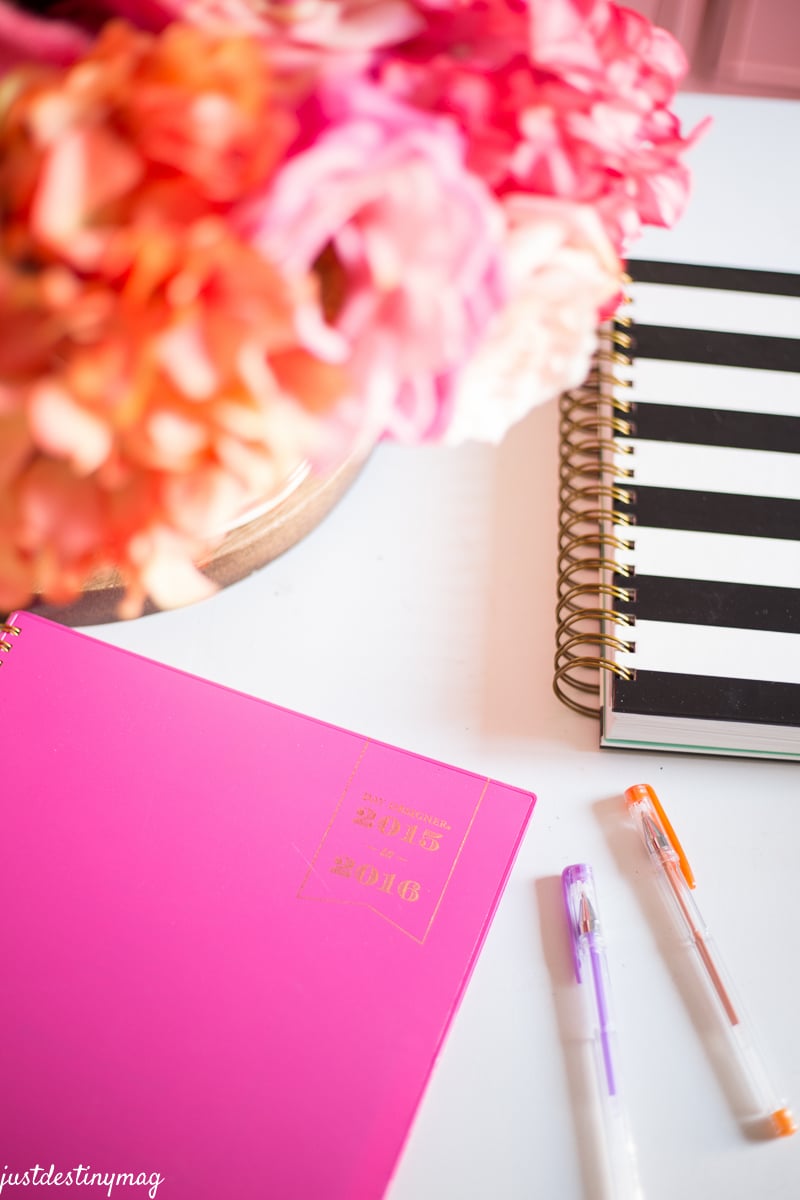 I really think you will love these planners ladies. I'm so excited I can pick one up at my local Target! I've already gifted one to my sister in law and gave one away to a good friend! They make perfect gifts!