NO WHERE! ;0) Just here in the house. Hanging out with the boys. The truth is I have been SOOOOOOOOOOOO very tired latley. At the gym, trying to lose some pounds. Cleaning house, changing diapers, you know all that good stuff. But really just the norm.
Easter was great. We spent it the the family, and the Hankins.(sure are going to miss them when they leave.) The boys were super cute in thier Easter suites that my mom and dad got them:0) then of course Nana spoiled them rotten with candy and toys:0) They are so lucky to have such involved grandparents! They all love them to pieces.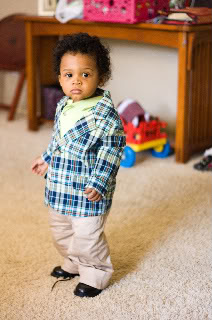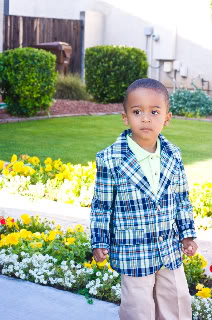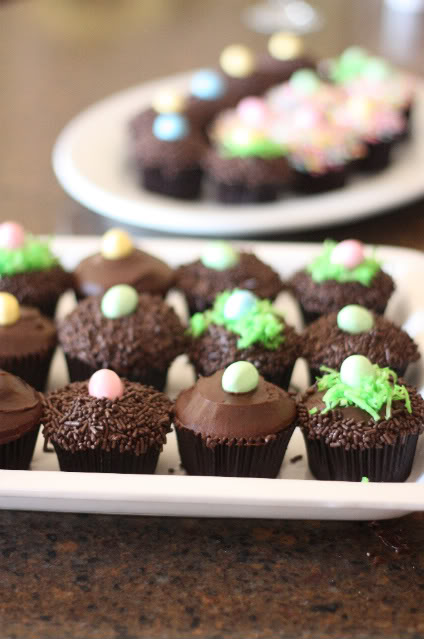 Sooo Reggie and I are thinking of moving again. Remember a while back I posted about leaving Buckeye? Well yeah, we're are still here…lol. Now that Reggie got promoted, his hours changed from 6-3 to 8-5. So that means he dosen't get home until SIX!!! Yuck! Yuck! I miss him sooooo much steping in to rescue me at FOUR:0) So we decided that we should look for something about thirty minutes closer…..He misses rolling around with the boys for hours before they hit the sack. So bedtime has been moved from 7 to 8. It was needed anyway because I just can't put my kids to sleep when the sun is still out…it just seems WRONG….lol
So we will be looking for homes this weekend. I guess at this point I want something with enough square feet for our GROWING family…..and it needs to be layed out better than this one. I would love to have a playroom downstairs, off the family room, but builders keep putting the playrooms/lofts/gamerooms upstairs…grrrr. The only home we have found that has exactly what I want…is still way to far from his job and from the freeway…ahhh. So I know I am hoping I find a least some of what I would want:0) Either that or find a home that has a great layout for WAYYYY under our budget and then do some remodeling…in the kitchen and with the floors:0) I also really want a neighborhood…we saw some houses with lots of land…but no one to talk to :0) I have awesome nieghbors right now…seriously PERFECT! I hope we get as lucky as we did here! Ohhhh and I am still dreaming of a white kitchen…:0)
Oh, I meant to mention to you all how I have been getting a truck load of FREE magazines!!! Real ones…not fake ones:0) Here is a list:
Professional Photographers
Tradtional Home-I sooo want my house to be in this magazine someday:0)
Metropolitan Home
Womens Health
Shape
Self
Martha Stewart Living
Body and Soul
Woman's Day
Harpers Bazar
Parents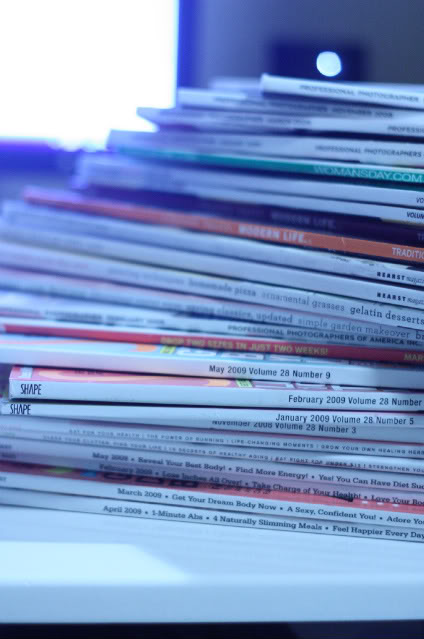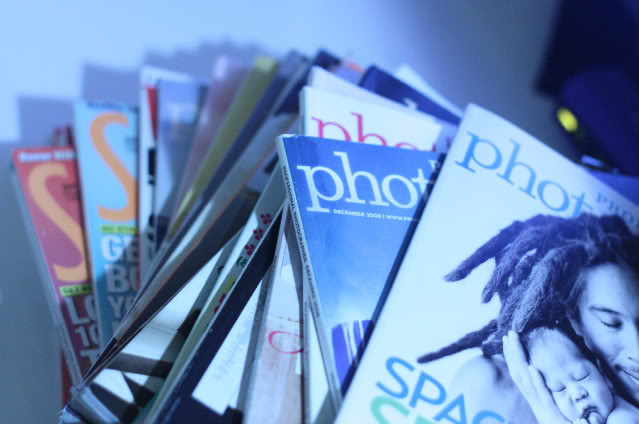 For the Hubby
Forbes
Business Weekly
I promise you not one CENT!!! I told you I love to get mail!! These all give me my fix!!!! So it all started at Reward Gold and from there they just kept sending me all these free offers!!! yippee! Also check out Mercury Magazines!
Well hope your all caught up…promise it won't be so long in between next time:0)