It's been a busy few weeks around here! I basically took the entire month of May off:0) Did you even notice! lol! Well I missed you guys and here I am to catch you up!
I just celebrated my 30th Birthday:0) I will update you guys on the 30before30 bucket list soon. My hubby took me to Vegas for a few days and it was SO fun. We had a great time hanging out at the pool, eating, shopping and we even got to see a couple of shows! I heart Vegas!
We headed out of PHX on a super short 45min flight to Vegas. My hubby knew I wouldn't want to drive:0) No time to waste!
He booked us a room at the beautiful Palazzo. It was GORGEOUS folks. For me hotels are all about the overall feel and this my friends was spot on. Beautiful grounds, wonderful pools, and the rooms were big and clean:0)  I felt just at home with all the beauty that surrounded me. I could have spent and entire day just taking photos.
We hung out by the pool and drank plenty of Roy Rogers and Pina Coladas! Our favorite non alcoholic drinks;0)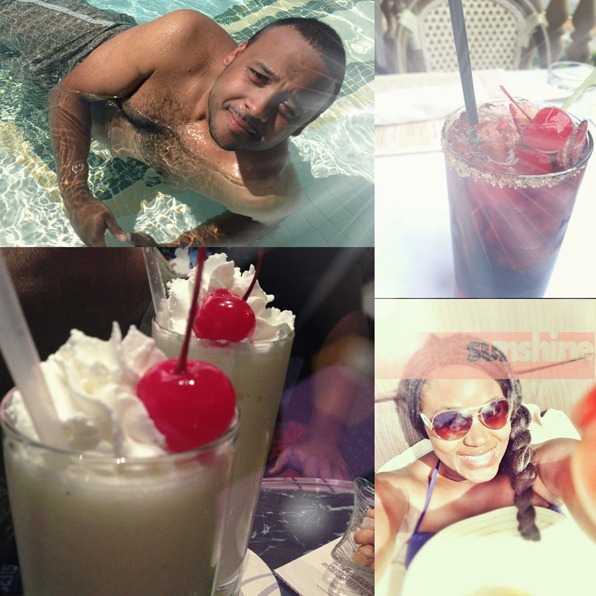 He treated me to lots of food and shopping, Vegas style! The Palazzo has a high end mall on the grounds along with some amazing places to dine. We basically stayed at the hotel the entire time:0) Right across the street there was another full size mall and down the other way, more shopping! It was pure bliss..lol!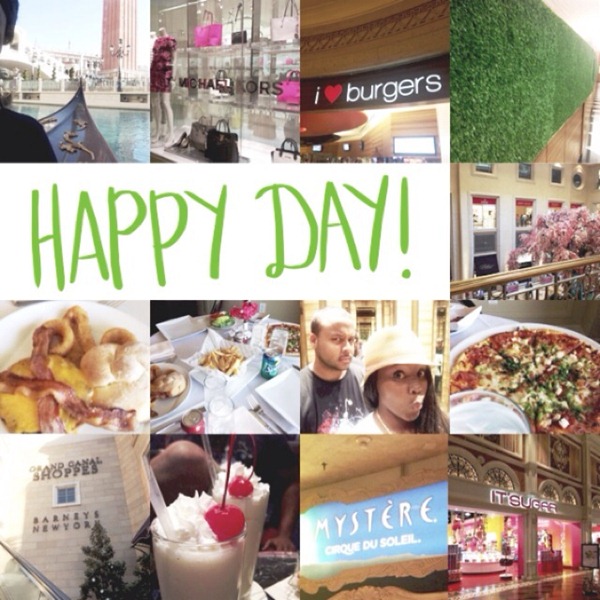 While we ate a Delmonico Steakhouse we SAW Mr. Emeril himself! It was so cool. He smiled at me and said hi…hahaha! I thought that was pretty sweet! Plus the steakhouse was FABULOUS! Five stars for us and you know how we love a good steakhouse.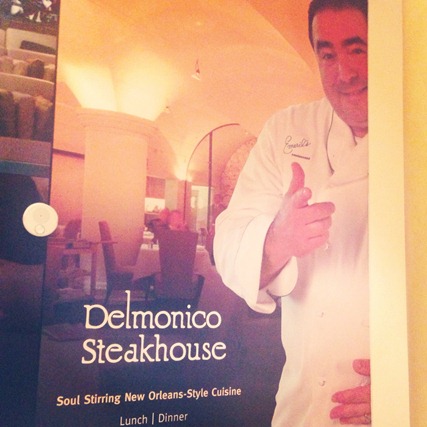 More food from The Buffet inside the Wynn Hotel which was right across the street. Again, amazing food and beautiful grounds.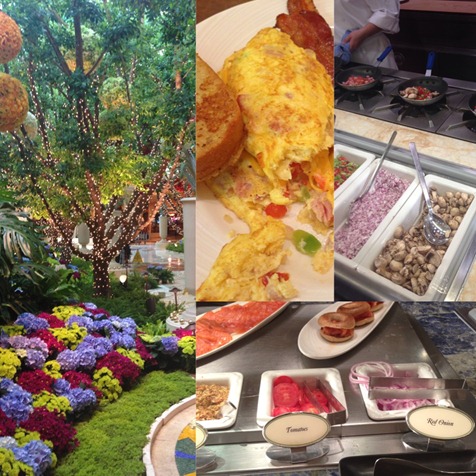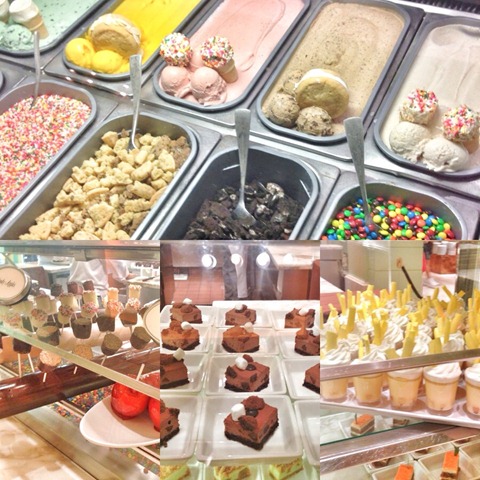 Of course more shopping!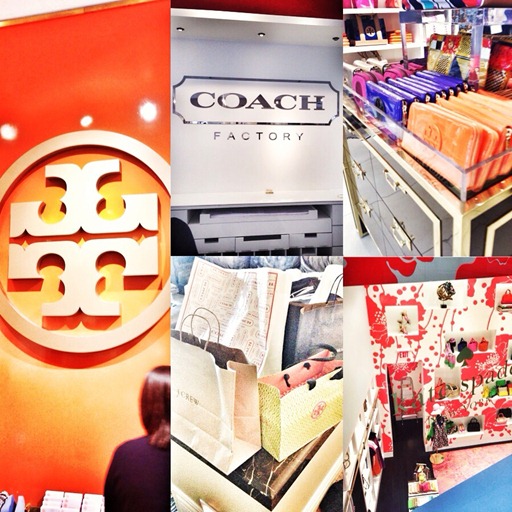 We saw a couple of shows which included Jersey Boys and Cirque du Soleil. Both very good shows. Jersey Boys has a TON of really bad language so if your sensitive to that, just a heads up. Otherwise I LOVED the story and all the music and it was pretty funny. Cirque du Soleil Las Vegas is mind blowing. Loved everything about that one! It's hard to describe but you will be engaged the entire time. Never a dull moment. Reggie and I both felt butterflies in our stomach because of all the tricks they were doing! ha! I wish I had some pictures but it was forbidden. I didn't want to get thrown out…lol! It was so hard not to sneak a few photos in. Torcher.
Vegas was a blast and he spoiled me rotten:0) So blessed to have a spouse partner who thinks about me this much and would go above and beyond to make turning 30 AMAZING! I love my baby daddy

When we got home the party continued with friends and family:0) He even got me a new car! A 2013 Tahoe. Which is the same car I had but with some upgrades;0)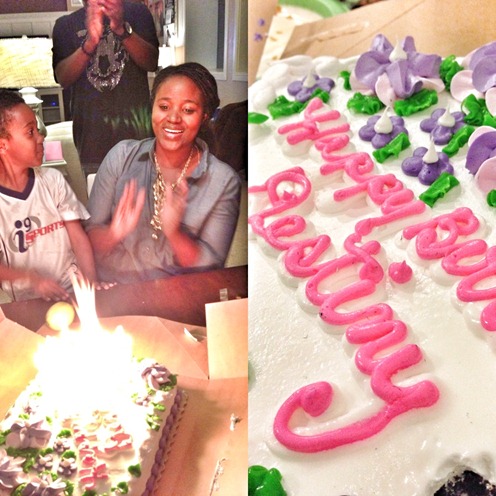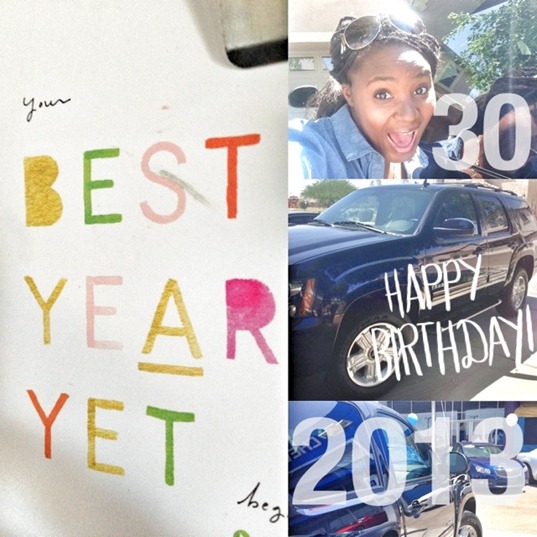 I think my 30's are gonna be GREAT!
…………………………………………………………………………………
I also help my mom and dad plan a super special anniversary party! I'll give you guys more details as soon as I get the photographs back!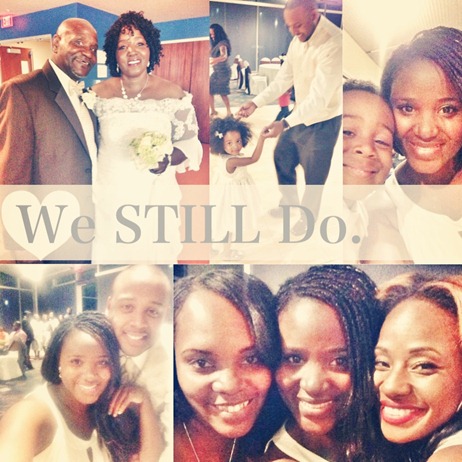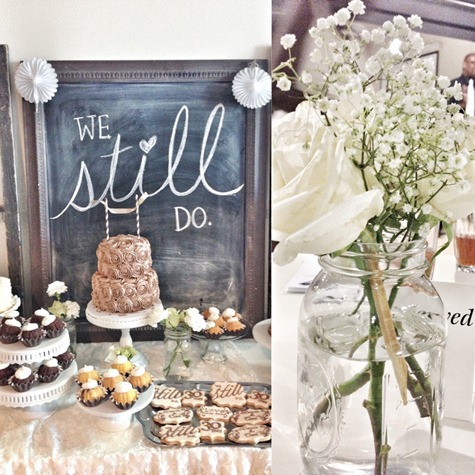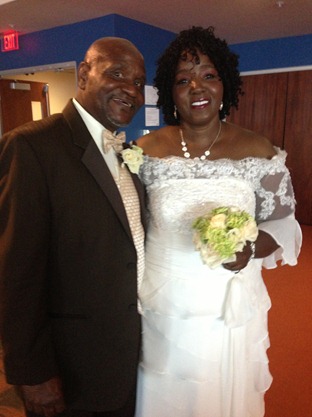 On top of that one baby graduated from Kinder and one from preschool. Next year I will have TWO school aged children. Bittersweet I tell ya.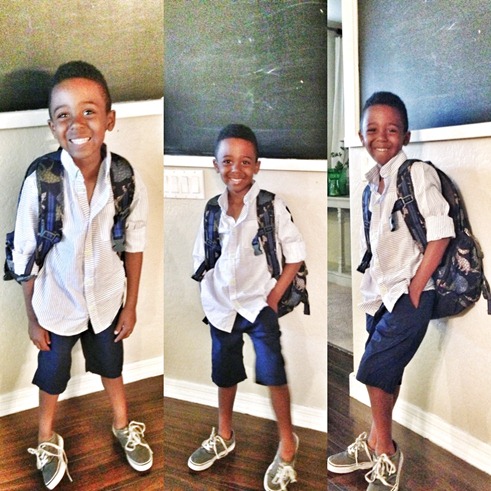 We already kicked off the Summer in with a little water fun as temperatures have already reached 101 degrees!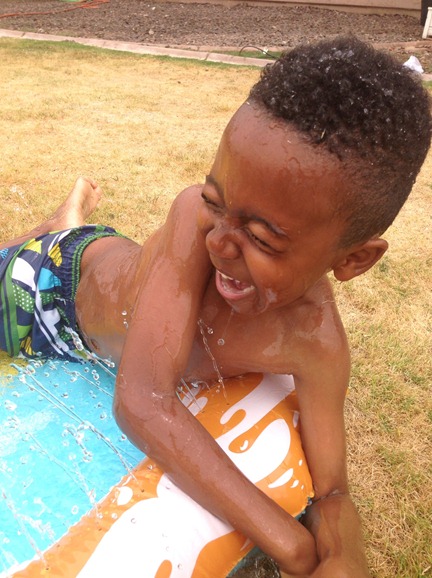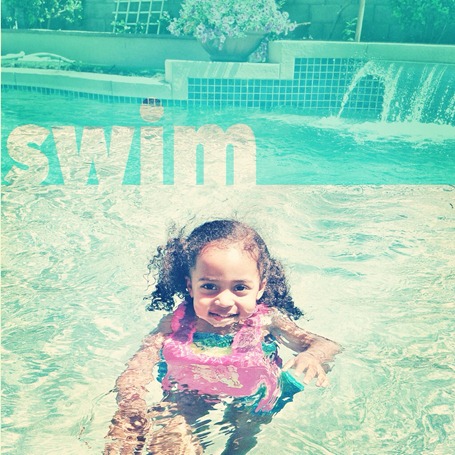 Looking forward to spending the Summer with them and YOU!
What are your plans for the Summer?