So we are still waiting for our little girl to come! Hubby and I are so excited to meet her! Her nursery is almost done! We just have touch up paint, her dressers and crib bumper. The chandiler is sooooooooooooooo perfect I can't even believe it! I want them everywhere! lol! Can't wait to share pictures with everyone but until then,……these are some of the things I am LOVING right now!
Have you girls ever shopped here? Its my new love for all things handmade. Any ANYthing you can think of that could be handmade is on here to buy and you can also sell your goodies! My favorite items are pillowcase dresses w/a monomgram of course:0), vinyl wall lettering- I have one in particular I am wanting to get, pettiskirts-OMG, tutus OMG and of course headbands and bows. You can find really good prices for things you really can't get anywhere else!
I recieved my first petticoat from here! Let me tell you it is GORGEOUS! Very Very well made and so super soft you could use it as a pillow! lol I think I am gonna take her newborn pictures in this little number! I haven't really got a chance to look at any others things they have but all I know is that the pettiskirts by ALLY GIRL are beautiful!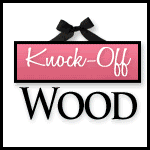 Ok seriously I almost died when I cam across this sight! I am almost sure she had ME in mind when she made it! She takes furniture from high end stores like PB,Restoration Hardware, Williams Sonoma,etc…some of my favs and builds plans for them so you can make them at home!!! WOWWY! I am already a do it your selfer so these are the projects I have picked out!
Cameron Cubbies for our gameroom- LOVE THESE!!!
Mud Room Locker for our laundry room, I have the perfect place for them!
Bedford Collection for the office!