I know when I look around my house the main thing that's missing is details. Crown molding, window molding, chair rail….my ceilings are white and boring…..the ONLY architectural details are the cutouts in are family and even those are special…lol I get so upset when I think about how much money a house cost and all the cheap little things they put in it! lol! Well the great thing is that, it wasn't meant to stay, it's just the jump off point, and you can make your house yours, by getting as CRAZY as you want!
So about that trim and molding….you don't have to leave it white! All though I LOVE pretty, fresh,clean white molding….black can be just as striking!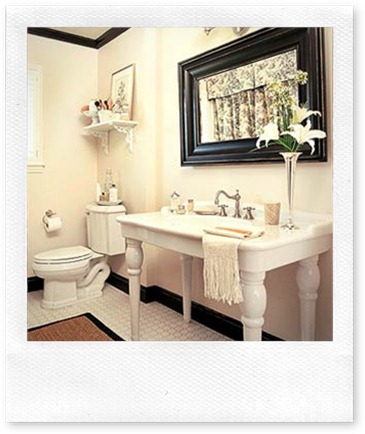 Photo via Hooked on Houses…..
I would love to do this in one of the rooms. The only thing you have to remember is if your doing it in a main area, you'll need to think about a stopping point, otherwise you'll end up needing to paint all your trim black to keep things consistent:0) Right?
So I'm planning on adding a lot of trim to our house this year. I think those three cutouts need something, and maybe around the doors….hey I just might be ambitious and tear out all the baseboards…OHH and the stairs need some chunky molding:0)  There's a reason why this type of treatment has been around for centuries….it's timeless and classy!
Here are some inspirational photos….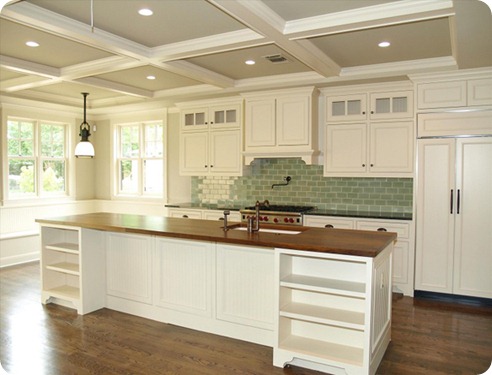 Those ceilings…ohh those windows, those cabinets! I love this! Love Love IT! Pretty:0)
Definitely will use this for my inspiration when I redo my kitchen….girls what's up with us and white kitchens….we should start a club…the white kitchen club:0)
When we were house hunting here in AZ white kitchens are JUST NOT an option. I found like two builders who would do it and that's it! They just looked at me like, why would you want white cabinets? "We have these dark cabinets..in light brown, dark brown, and really dark brown. Or red, do you want red? We have a cherry brown!" lol!! Customizing your house to fit your taste and lifestyle is sooooo FUN!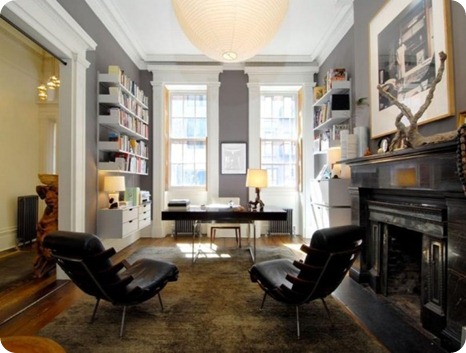 I love the doors in this picture above :0) I think I may try something like that!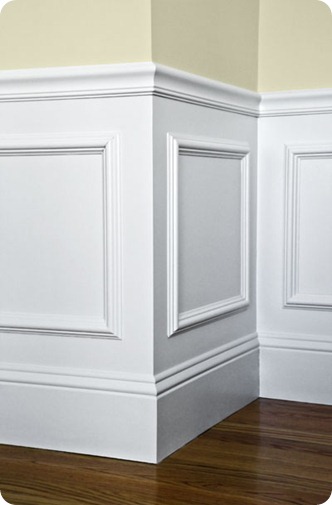 Classic Wainscoting!
Can't wait to get started on some of these projects around the house!!!  But first …the nursery…the boys room….the office…the living room…the……ahhhh never mind! lol!