This post is sponsored and may contain affiliate links, please read my disclosure policy.
Hello Beautiful friends!
I had an awesome break from the blog for the last few weeks. At the end of the year my hubby takes TWO whole weeks off from work to relax and hangout with us. It's my favorite time of the year because we get to spend so much time with him! I also get a break from the everyday schedule. We made so many great memories and I honestly just love us all at home, together, sometimes keeping busy and sometimes doing nothing at all. Once the kids start school and sports, those moments seem to go by so fast and I feel like I hardly get to enjoy them. I hope we always keep this little tradition of ours.
We made cookies and gingerbread houses.
Spent Christmas Eve with my sister in law. So thankful they are so close now. Like 5 minutes away from us. That means my kids get to spend holidays with COUSINS. Something that Reggie and I never got to do.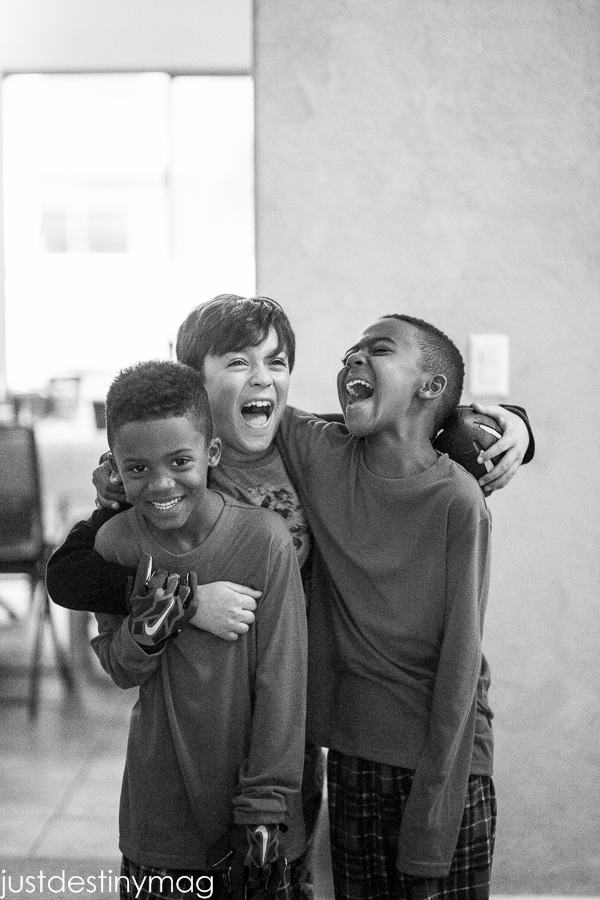 Every Christmas the kids always have matching pajamas. I've always done this. I adore these ones I picked up from Target this year. My only regret is not getting Reggie and I matching ones TOO!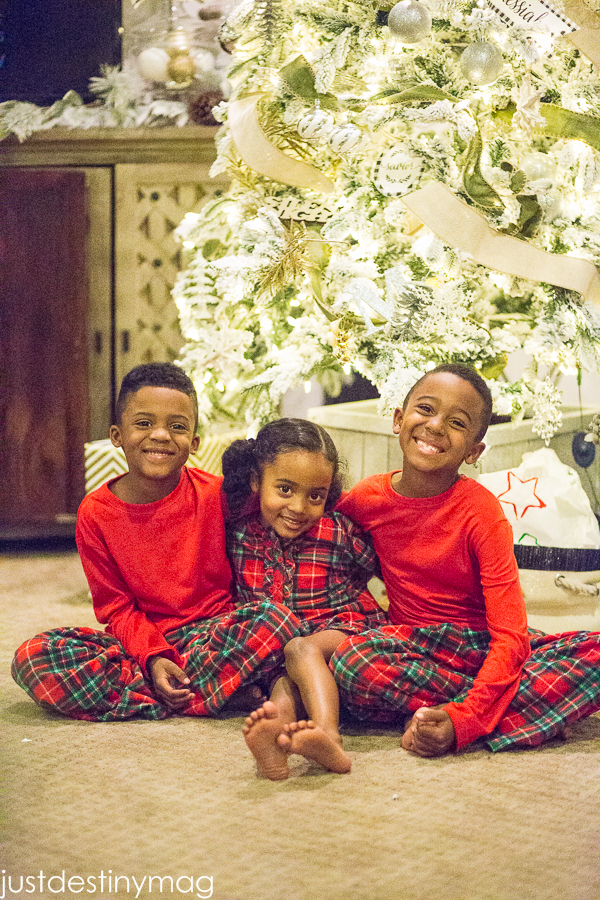 This Christmas we also decided to slow things down. We usually let the kids have at it. But we found out that we miss all the moments. All the faces of excitement. So we decided to let the kids open their presents one at a time and it was SO much better. Everyone was really happy to see what each person got from SANTA. Especially because they had been talking about it for the last few moments. We even paused before hand to say a prayer and give thanks to God for sending Jesus to save the world. That was Livy girls idea. She's so in tune to her spirit. I love that about her.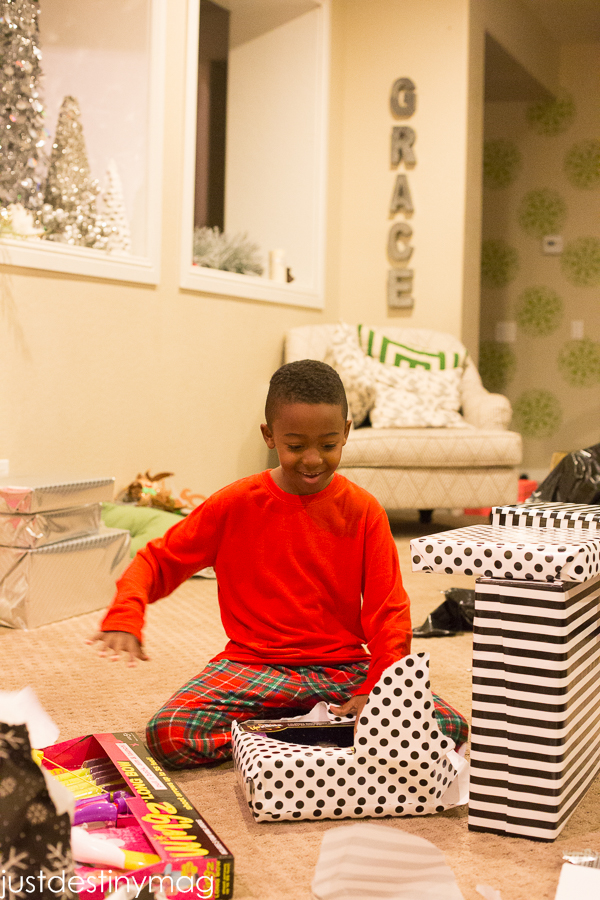 Bear is a football fanatic. All he wanted for Christmas was sports stuff.So this little outfit was very fitting for him. My mom even got him and Alabama one. So cute.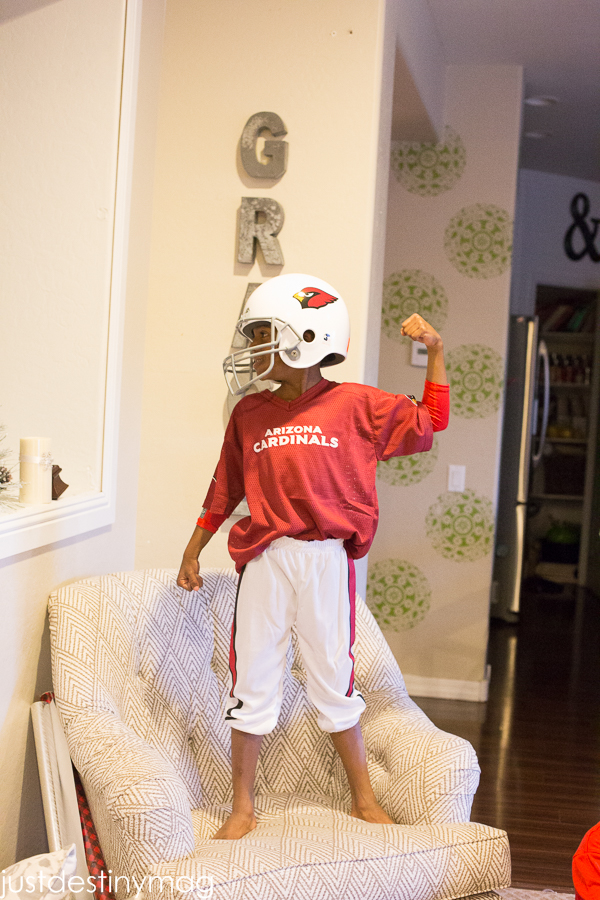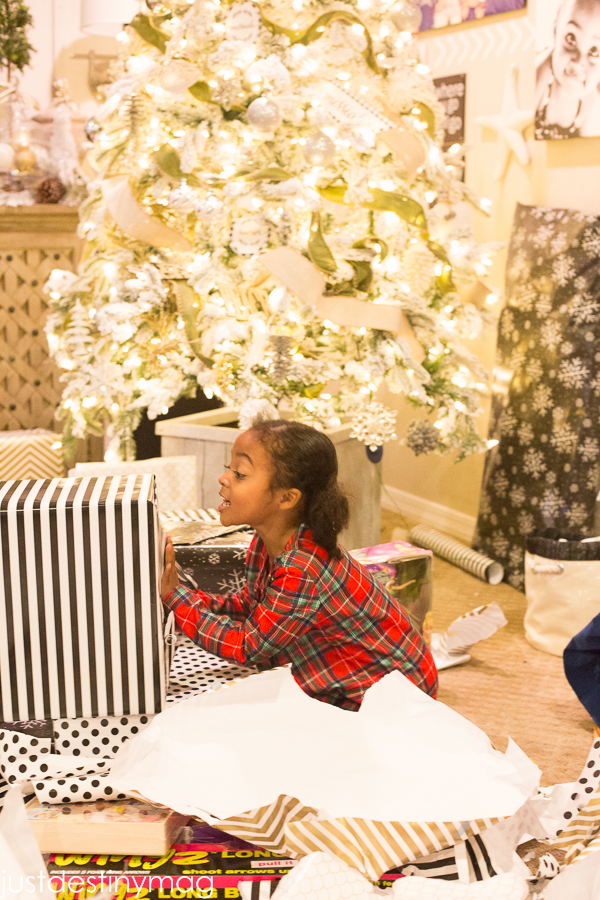 Every Christmas we head on over to my parents house right after we open gifts at our house. It's like a Christmas part II over there. My parents definitely spoil my kids. With them being the only grand kids on our side, I totally get it. I always say they are going to have a really hard time when my brother and sister start having kids…lol!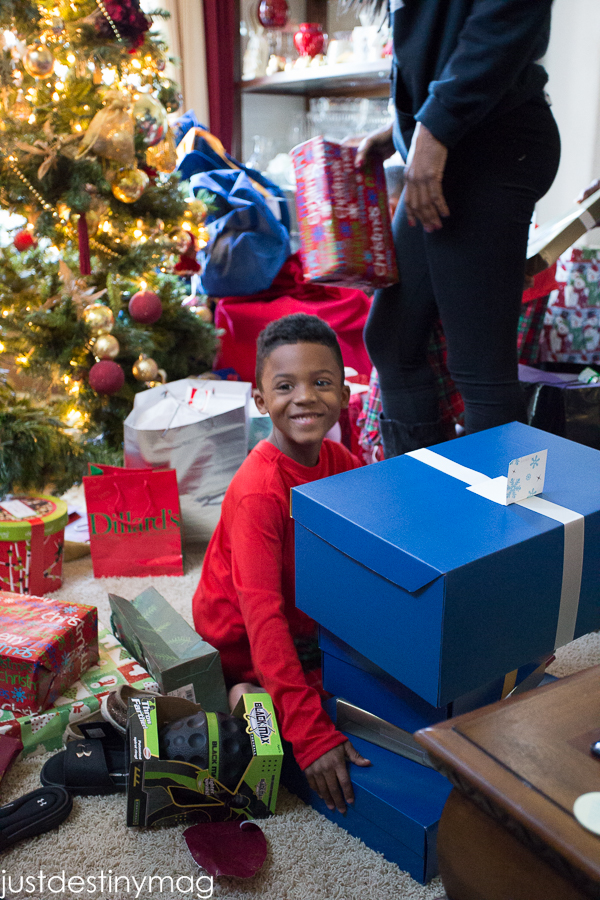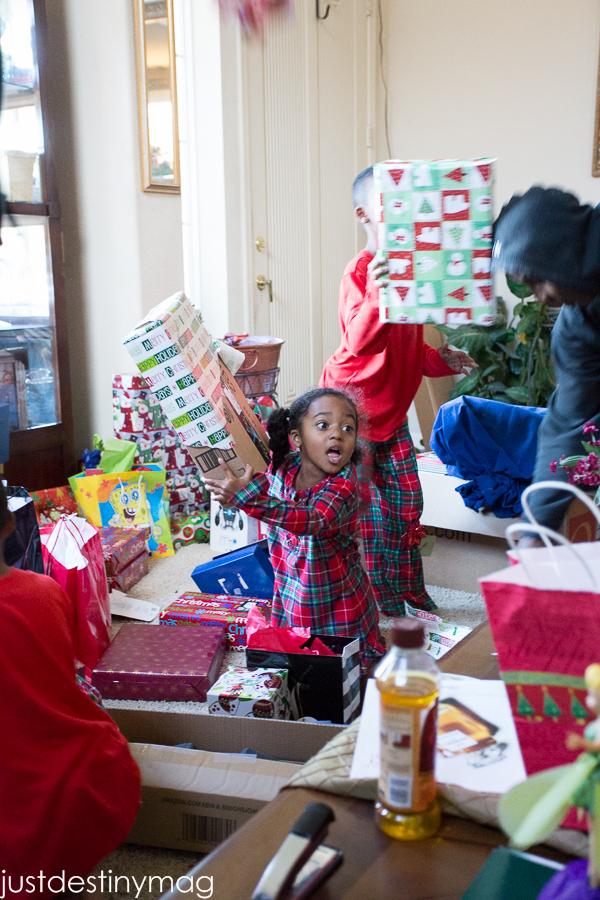 We also had plenty of time on the sofa:0)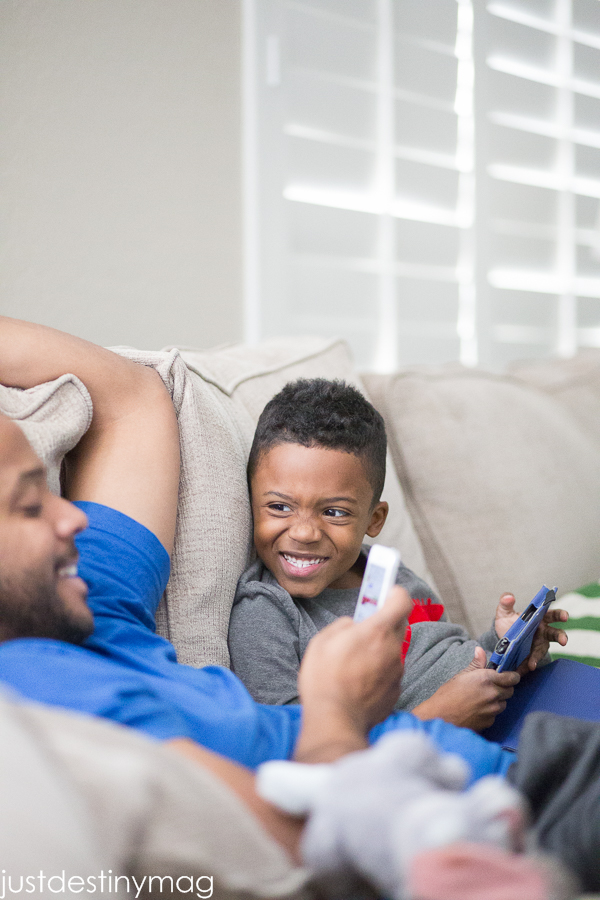 If you follow me on Instagram you also saw we made some updates to our breakfast nook. I hung new curtains and also got a new table! Holiday discounts makes it the perfect time to do some updates.
I will be replacing the chairs with ones from Restoration Hardware very soon! My friend Tracee suggested them after reading about my problem on Instagram! Only 80 bucks each on sale.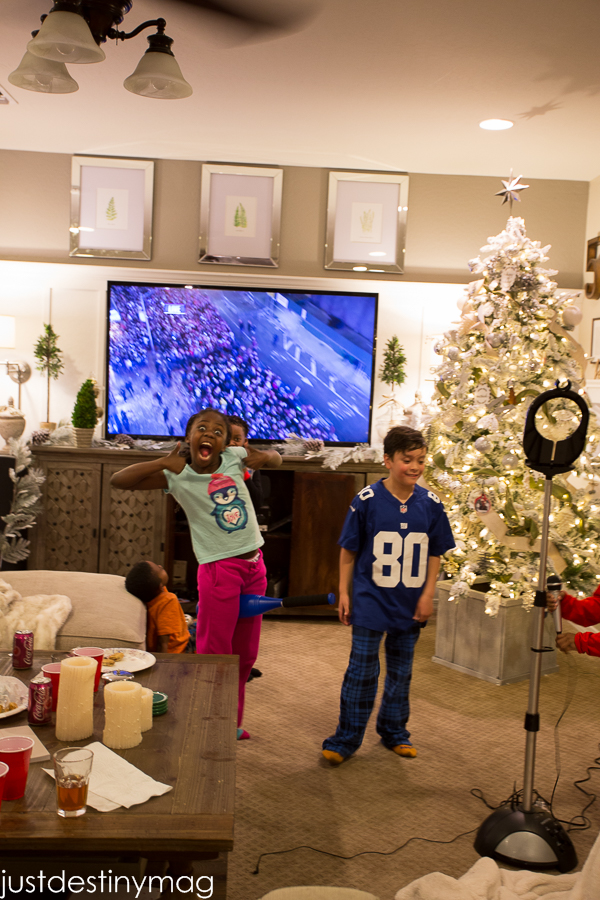 On New Years Eve we never do anything. So we invited our peeps over to do nothing with us. Lots of karaoke time and sparkling cider for the adults and kids:0) So thankful for family and friends who ARE family.
While I was doing all that my office exploded. So I gotta get that fixed:0) My next Michaels Challenge is to show our craft space so I guess I need to get that going! Looks like someone robbed me. ha.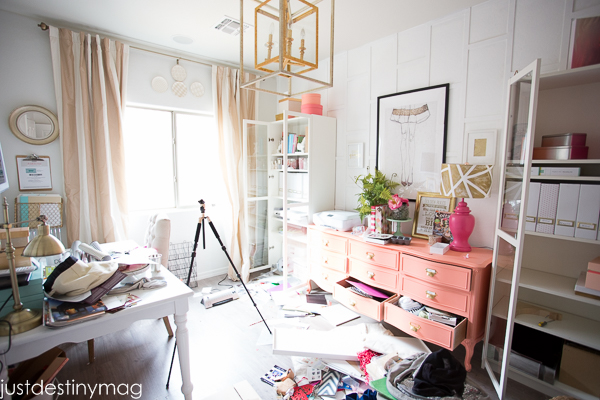 Overall it was a PERFECT break. I feel like I really just got chill. Now I;m ready for a NEW year. Filled with lots of ambitions and goals!! Let's go 2015!!!