Being the young housewife that I am:0), I always have my eyes open for some good deals…to comfy up our home and save my hubby's wallet:0)Yes, champagne taste on a beer budget:0)….and I don't even drink! lol!
So this weekend I got some GREAT bargains for the house….I wasn't really lookin for anything in particular..but scored big time!
Friday night I hit up Target and snagged these 3 mirrors for 10.00 each originally 40.00 each! They were all ding and nicked…just like I LOVE them:0) and these two lamps….7.00 each originally 30.00 each. I think I might use them in the boys room and the game room.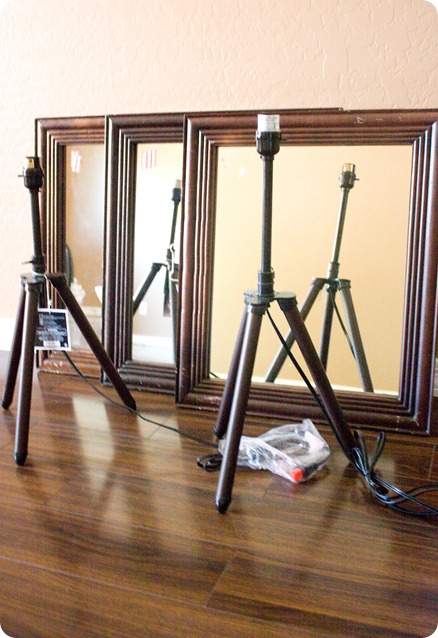 Speaking of the boys room. I got their BEDDING!!!!! I've been looking for weeks, thinking I was gonna spend a the LEAST about $400.00 (with DEALS and some homemade things) to dress their beds.
I was sad.
But this weekend I remembered that my mamma had an ebay business for ummmmm BEDDING!!!! DUH!!! So I went shoppin at Mamma C's house! She gave me a smokin daughter discount…and through in some free stuff! Yeah, she's pretty awesome!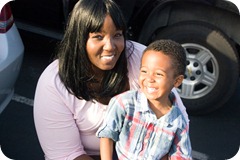 Mom and Kel
When it comes to bedding, no one knows how to dress a bed like my mom…comfortable and OHHH so pretty! With the best linens! Check out what I got….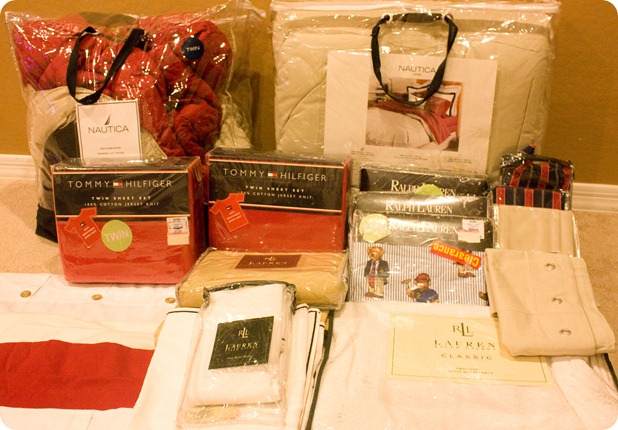 2 Nautica Comforters
2 Tommy  Sheet Sets
2 Tommy Standard Shams
2 Ralph Lauren White King Shams
3 Curtain Panels
2 Sets of Flat Ralph Lauren Bear Sheets
1 Fitted Ralph Lauren Bear Sheets
2 Ralph Lauren Blue and Red Striped Pillows
2 Ralph Lauren Shams
1 Ralph Lauren Cotton Blanket
All this for 125.00…i know I KNOW i know….i told you!
These four planters 4 for 5.00 via Craigslist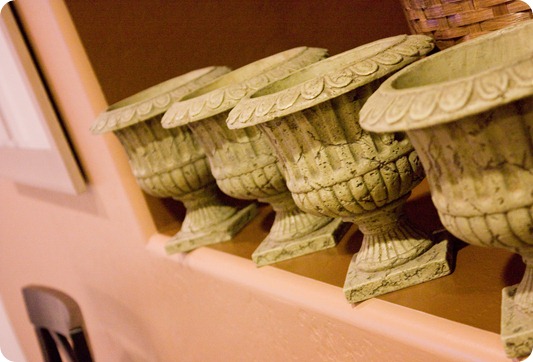 I immediately added some pale yellow spray paint to them……..

Scone 5.00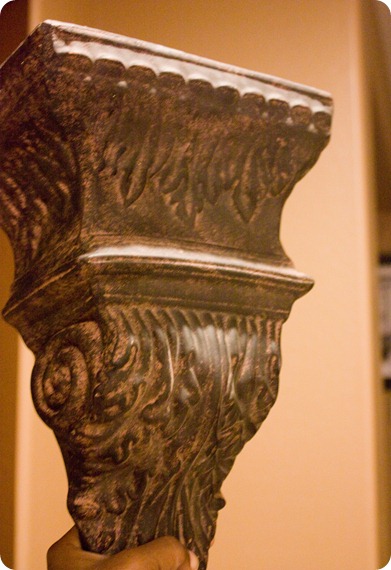 I also picked up a 50.00 sofa table from Pottery Barn and 2 Dining Chairs 25.00 each from Ethan Allen BOTH craigslist finds, which are both at my parents house:0)
Finding a good bargain reminds me how I met Mr.Right….it's when your not looking, the best makes it self known! So just keep strollin down those isles and typin in those keywords:0). Most of the time you'll run into some OK deals BUT that ONE time you might just hit the jack pot!!!
What deals have you found lately? Share…PLEASE!