Today we had the wallpaper installed….I'm really diggin it:0))))))………..
BEFORES……..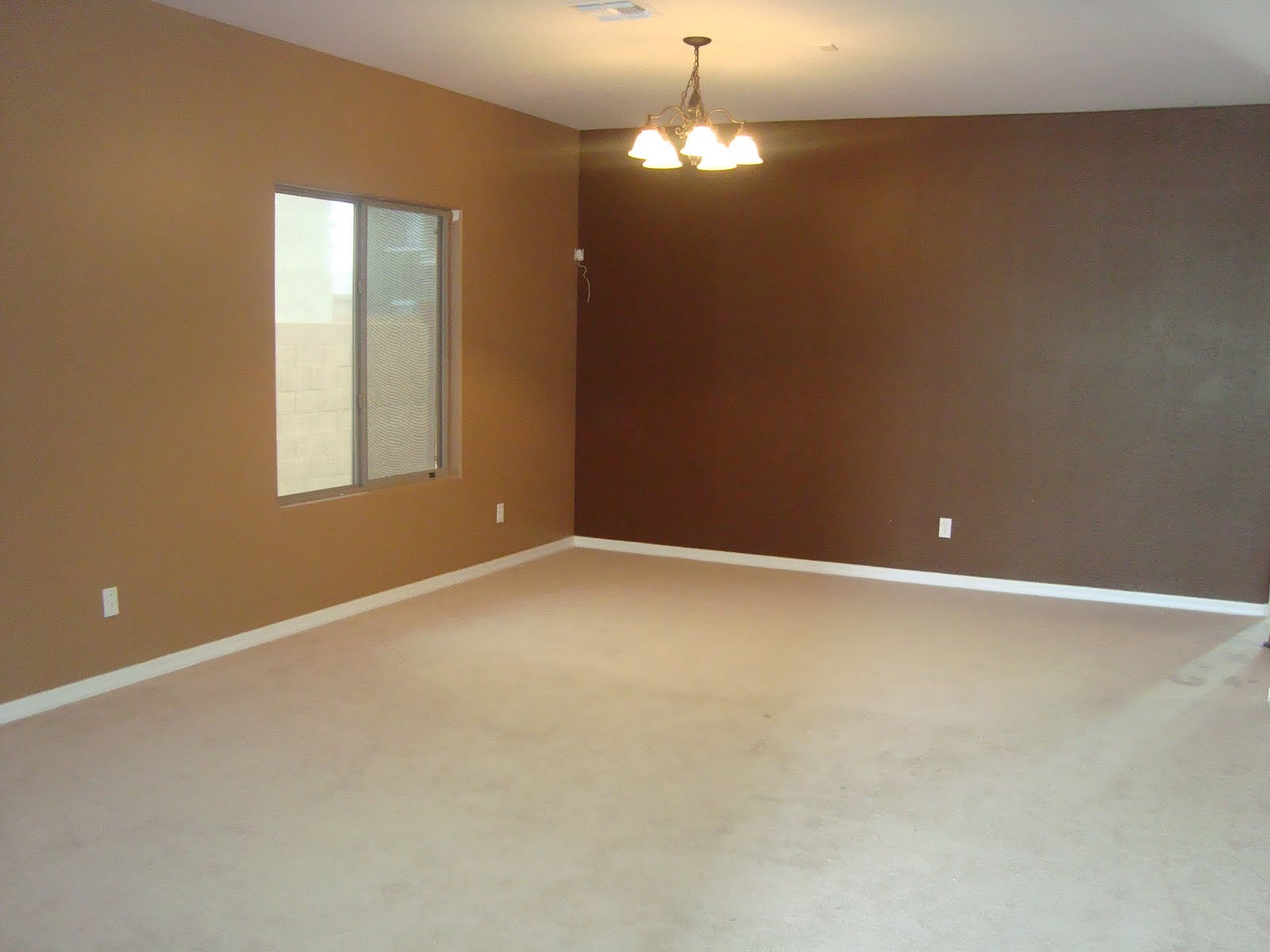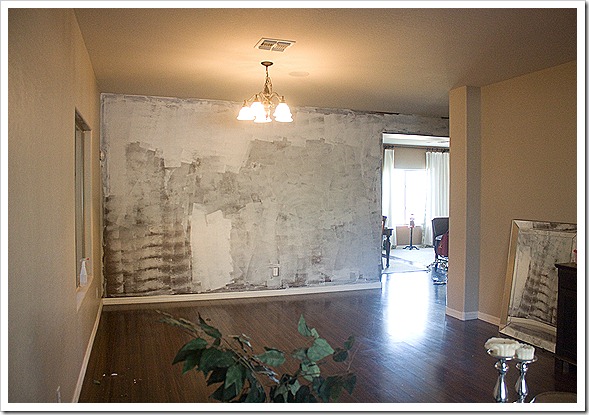 During…….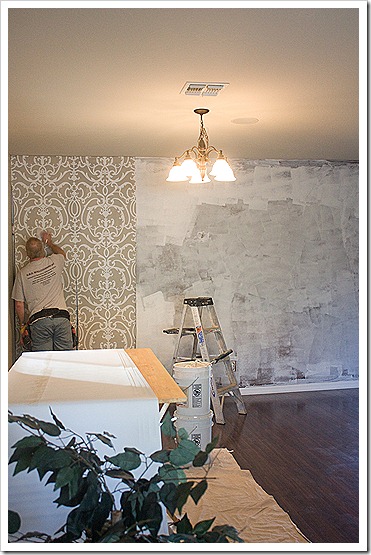 After…..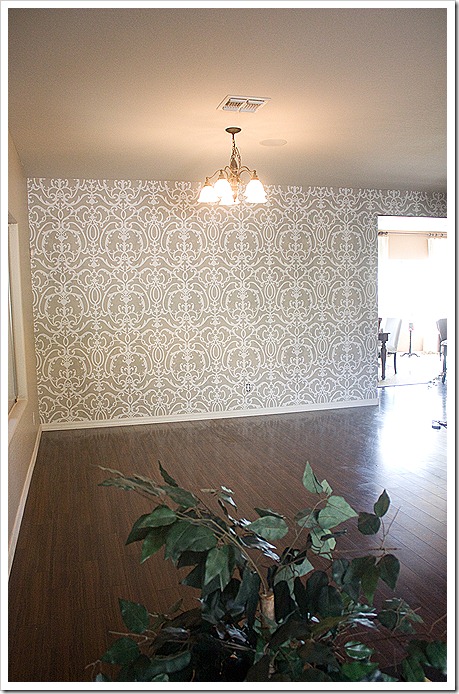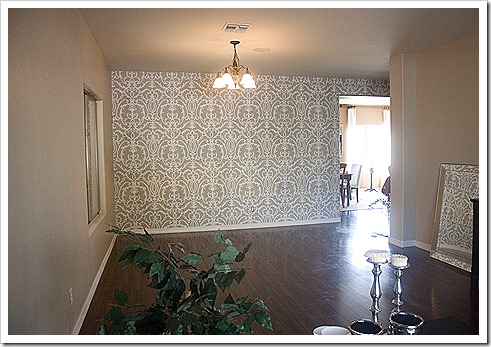 Lots more to do but what a great beginning!!!! So excited to get some comfy furniture in here:0) Have a great weekend! We will be having friends and family over to celebrate Alivya's First Birthday…I'm sure they won't mind a hanging out in a house under construction:0)
What are you guys doing this weekend?