Happy Valentine's Day!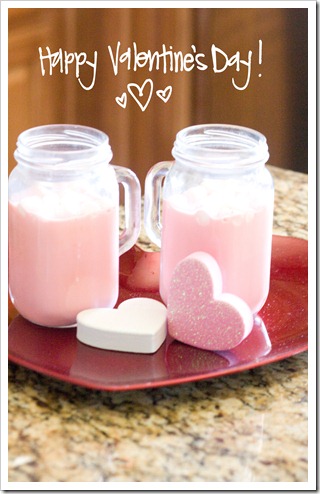 I think this just might be my favorite holiday. I didn't dress my house up this year but I did dress up my little girl for it:0)) I know  I know..what about the boys?!! I have nothing to say in my defense…lol
BUT…..Here's an easy photo shoot to dress up your little doll with cheap props:0)My
last photo shoot
was outside in our backyard. This time I decided to set up in the house because it was in the morning and it was still a little chilly out. So I set up a backdrop using some fabric I picked up at goodwill that was very similar to some ties that I made for the boys at Christmas.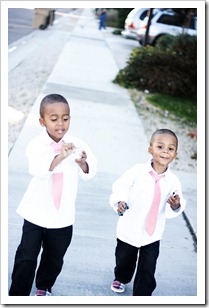 This fabric had a wider pin stripe and was PERFECT. I ironed it out a bit and pinned it to the wall using some tacks. Then I added  blocks, bins, heart wreath, and foam hearts that I picked up from Target from the ONE dollar section. I'm really lovin that section:0) The blocks can spell LOVE, XOXO, HUGS and KISSES…. so cute! Her shirt even came from the dollar section!
I used her Christmas pettiskirt that I got from my favorite and VERY VERY AFFORDABLE pettiskirt shop
Adorabelle
. They are sooo fluffy and full, which is what you really want when your looking for one. Follow them on
Facebook
and you will get all the promo codes! I got hers for 20.00 including shipping back in December.
I used my 85mm lens.  These were my settings:
I think I could have used a lower ISO…but I guess I didn't really think about it:0) Next time I might just try AUTO ISO and see what setting the camera recommends and adjust from there.
The room doesn't get any direct sunlight and it was just fine, great actually:0). I boosted up my exposure during editing ( I like my photos bright:0) but that was it.
I loved how they turned out. I think my favorite is how her baby fat is hanging out…lol! Take a look C…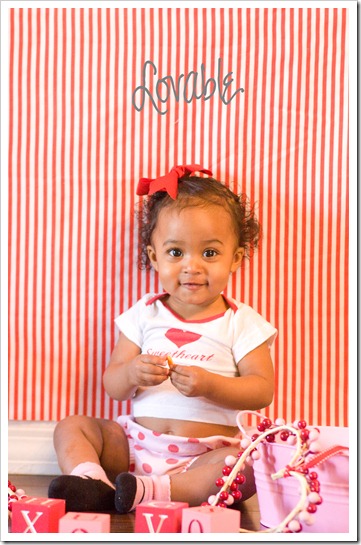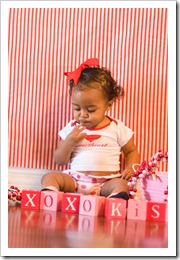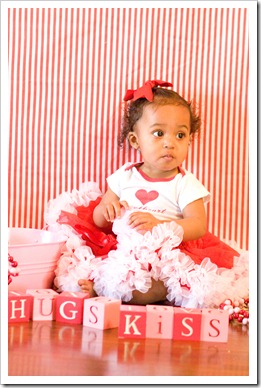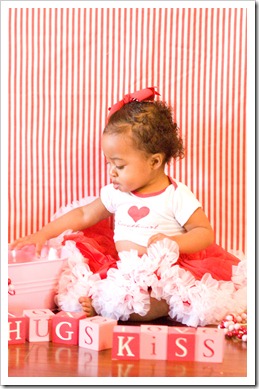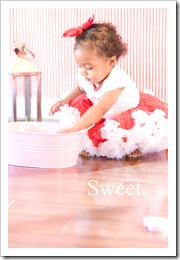 So there you go. Doing a Valentine's shoot can be real easy. Set aside thirty minutes insert a well feed baby onto a mommy made backdrop and take a few snaps of your Valentine..it's not to late;0)