There's a gazillion tutorials in blog world. I even have a couple on my site under my projects tab. But I have had a couple that I have been wanting to try out for Alivya's Nursery.
Many of you are fans of Shelley one of my favorite vinyl girls. Her blog is so much fun and she shares so many tutorials. When I saw this pillow that she made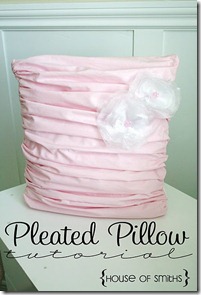 that was inspired from this from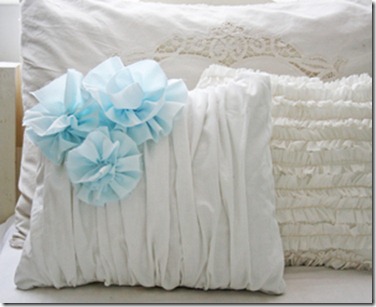 V and CO… ( this sight is AMAZING for inspiration….I already have a list!!!! )But I knew I had to give this one a try:0)
I followed her instructions to the tee….to get the full guide click here.
I picked up some fabric from Joann's to coordinate with her crib fabric
a cute polka dot and a soft chenille for the back….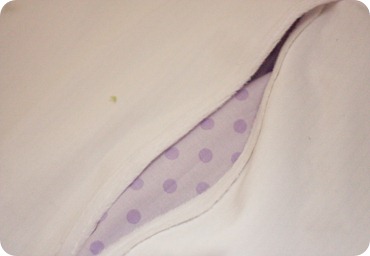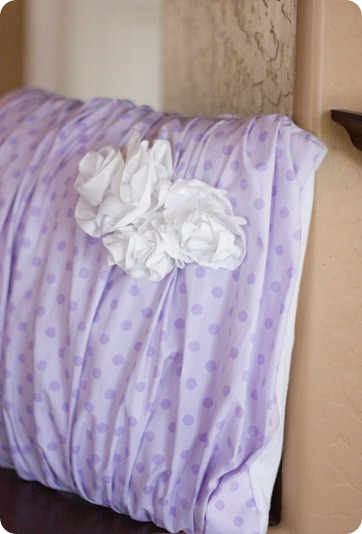 She said it wasn't the easiest project to make, but because of her trial run and step by step it was for me!!! It took me about a nap time to complete the pillow. The roses were an extra hour:0) This pillow is sooooo perfect for her ultra sweet soft girly room!!!! Can't wait to add some more:0)
Umm so yeah…I am officially addicted to pillows…with ruffles and roses of course:0) Look out for some more
Thanks for sharing Shelley!