Last year I was flipping through my Restoration Hardware, catalog and I came across these PRETTY and SHINY Train Racks…..looks like something you would find in a high end hotel:0)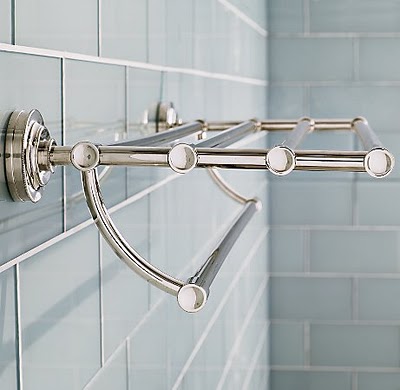 I thought they would look great in our master bedroom because our bathroom doesn't have it's own linen closet. But when my eyes scrolled to the left and saw the pretty penny I would be paying for such a luxury…that thought just became a dream…but you know me…. I love to DREAM:0)
SO last month when we went garage sailing over in Estrella, we, my mom and I ,were rolling in the Tahoe…lol…and my eyes immediately were drawn to something CHROME…and something SHINY….and it was a rack…a train rack. Something very similar that I had DREAMED about a year ago. SO I quickly scooped up the lovely rack, sorta quickly because I didn't want anyone else to snatch up my goodies:0) Then made my way to the nice lady that was hosting the sale and asked how much…and she said …….3.00!!! My insides almost jumped out of me and my heart started beating really fast, but on the outside I just kindly handed her my 3 one dollar bills and did the sprintwalk…(you know the one that looks like you have to go to the bathroom really bad) like I just stole something!
So here it is…(sung to the tune of the subway commercial) my ……three…….three dollar……three dollar train raaaaaaack…..hahaha….something very similar to the one I dreamed about!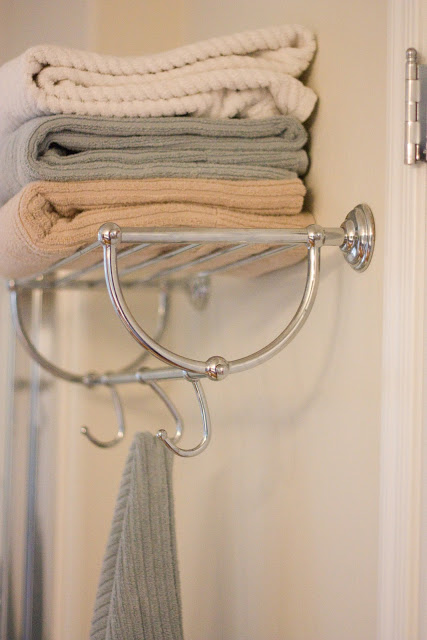 The only sad thing about this story is she had TWO…I ,only got one…I HATE when I do that!!!!lol!
So don't you ever say to yourself, "I could never have that"…DREAM BIG….and SAVE even bigger:0)

0