Today I'm still painting…
Old color….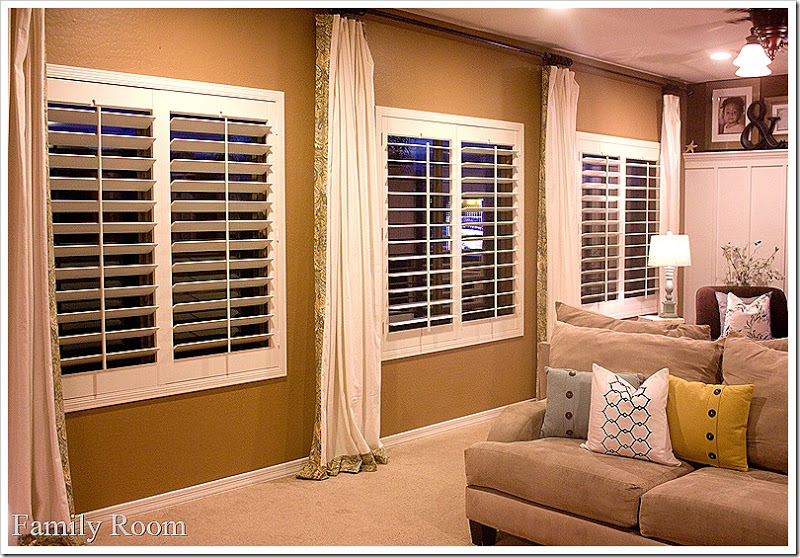 New Color….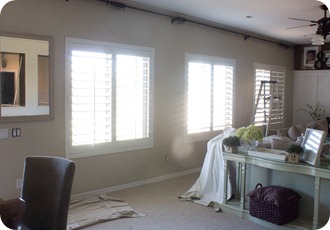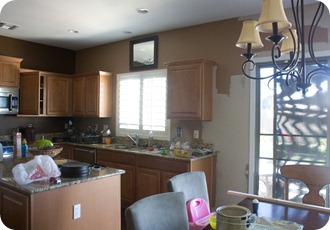 as you can see I don't prep…or clean…lol:0) I just go. Well I did take down the drapes and other decor:0)
and  I'm working on framing my three interior windows….totally winging in by the way…lol! Fun:0)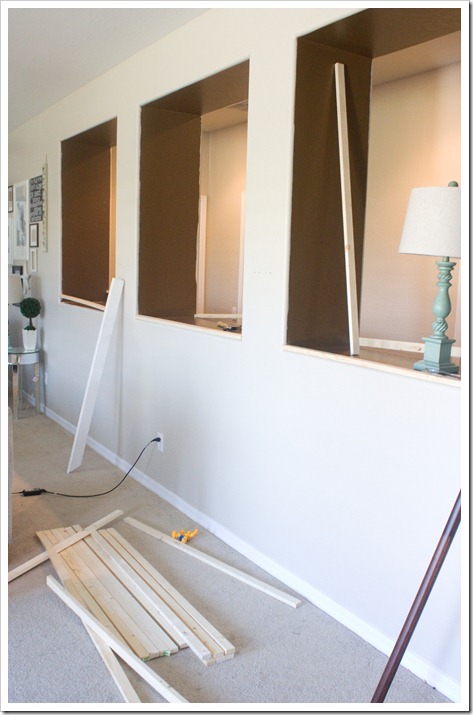 If your following me on facebook then you know I'm also working on a gallery wall that has been growing with empty frames…..you can see a little of it in the picture above. Far left:0)
Oh! I can't forget to THANK Miss Becca at Blue Cricket Design for featuring my blog on last week!!! Seriously so overwhelmed with the amount of LOVE that has been shown lately! The blogging community is one of the most supportive communities to be apart of! THANKFUL!
What are you doing this Monday?