GIVEAWAY CLOSED
The holidays have officially started and I'm super excited to be giving away this super fun kit to you!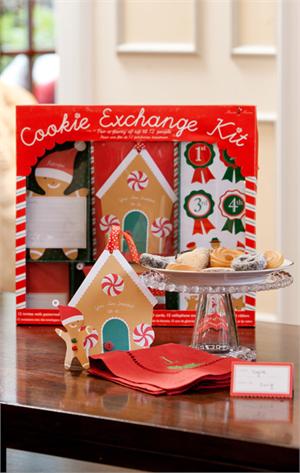 Have you heard of a cookie exchange party? Yes? Great (aren't they so fun and yummy!) No? Well then, let me explain to you….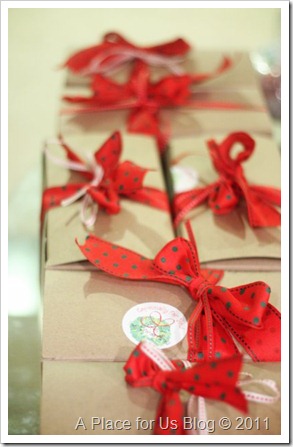 What you do is ask each guest to bring either a dozen or half dozen cookies for each attendee, plus a dozen for the party. So if you have 10 guests that's 10 dozen cookies….9 for your guests and 1 for everyone to munch on.
With this kit one will be able to:
* Invite up to 12 friends to a Cookie Exchange Party during the Holiday Season.
* As the Party Host, write ones own recipe to give to each of the other guests.
* Display ID Recipe Cards describing the cookies and name of who baked them in front of each plate of cookies.
* Package the Cookies in the Cellophane Bags, along with a Gift Tag and Ribbon secure them.
* Further decorate the bags with the stickers, or use them to give out to guests and to the cookie contest winners (1st, 2nd, 3rd, and 4th place cookies).
So if you looking to host your own cookie exchange this year then here is what you gotta do:0)
Leave a comment on this blog telling me your favorite cookie!
Easy right?
And you know what the best part is, you can totally get some yourself. Now when I tell you this price don't freak out, it's not wrong, I know how to type…lol!! These cute kits are only 4.99 or….wait for it..THREE for 9.99! What? I know right? I've seen these in a certain fancy spancy store so I know how much they go for folks!!! How fun would it be to give some of these away at your own cookie exchange and spread the cookie love!
ohhhh…Don't forget to enter the DOWN EAST HOME $500 gift card for home decor items to spruce up your house this holiday season!
Good Luck!!!
Giveaway ends Nov. 29th