I have another beautiful wreath to share with you from The Wreath Depot. Last year they sent me a gorgeous Christmas wreath that I STILL have up in my kitchen. It was a gorgeous fresh wreath that filled the entire house with a pine scent. It dried out very nicely and is still holding it's beautiful color. This fall I decided to give you guys another look at their beautiful selections but this time I wanted to browse their fall wreaths. Once again, it was amazing.
[line]Autumn Wreath [line]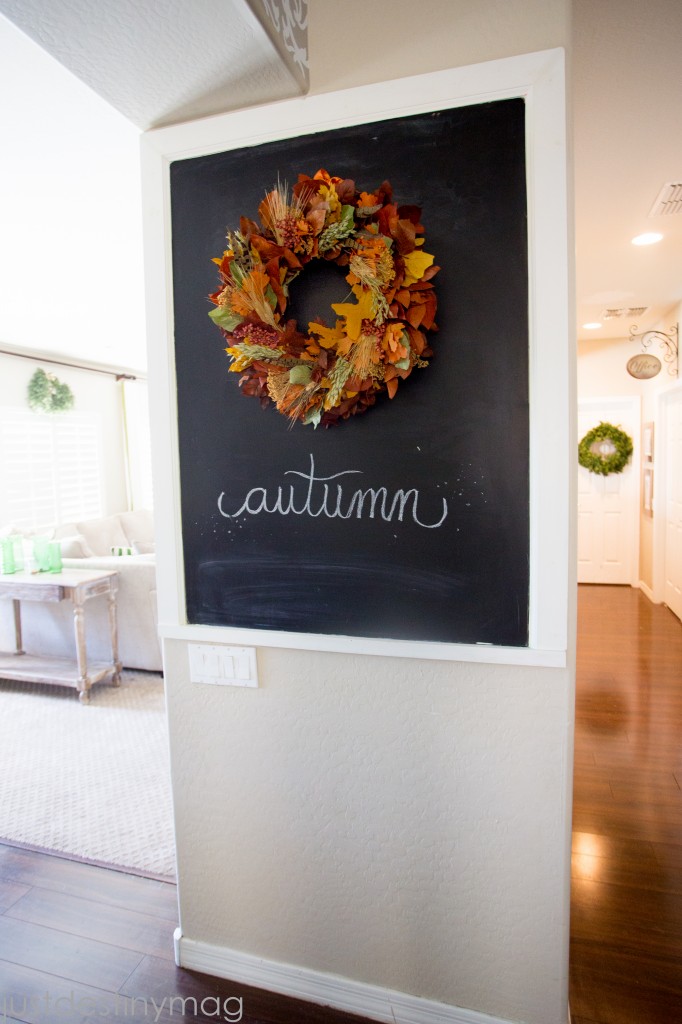 I selected the Portsmouth Harvest and Berry Autumn Wreath which is about 22in and it arrived damage free and ready to hang. The Cinnamon and Berry one was a close second I can't even imagine how great that one smells! But the color on this one is so vibrant I just had to go for those traditional autumn colors of burnt orange and yellows.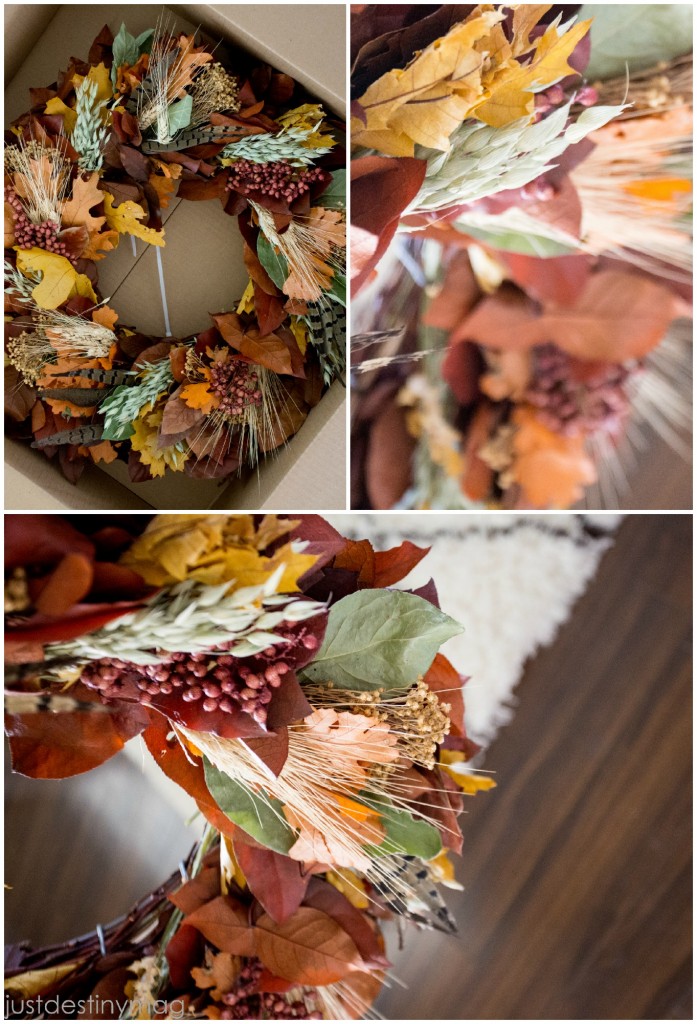 I love all the details that are in this wreath. Do you see those feathers? Love.That.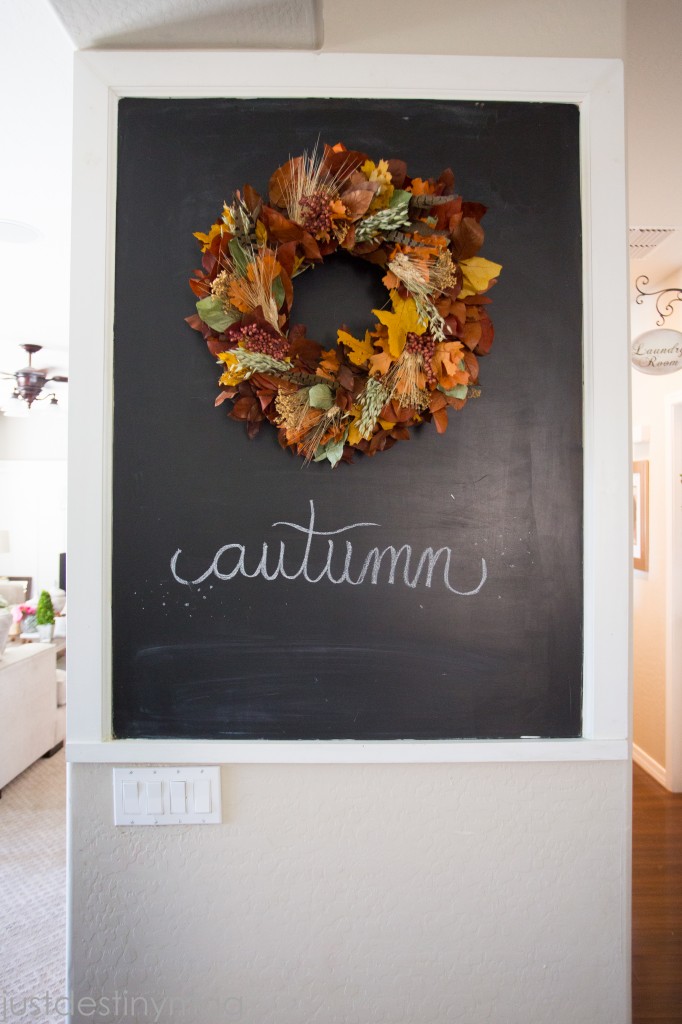 I gave it a special spot in the transition area between my hallway, stairs, family room, living room and kitchen. It's a 5 way stop:0) I placed it right on our family chalkboard so it stands out even more. Perfect.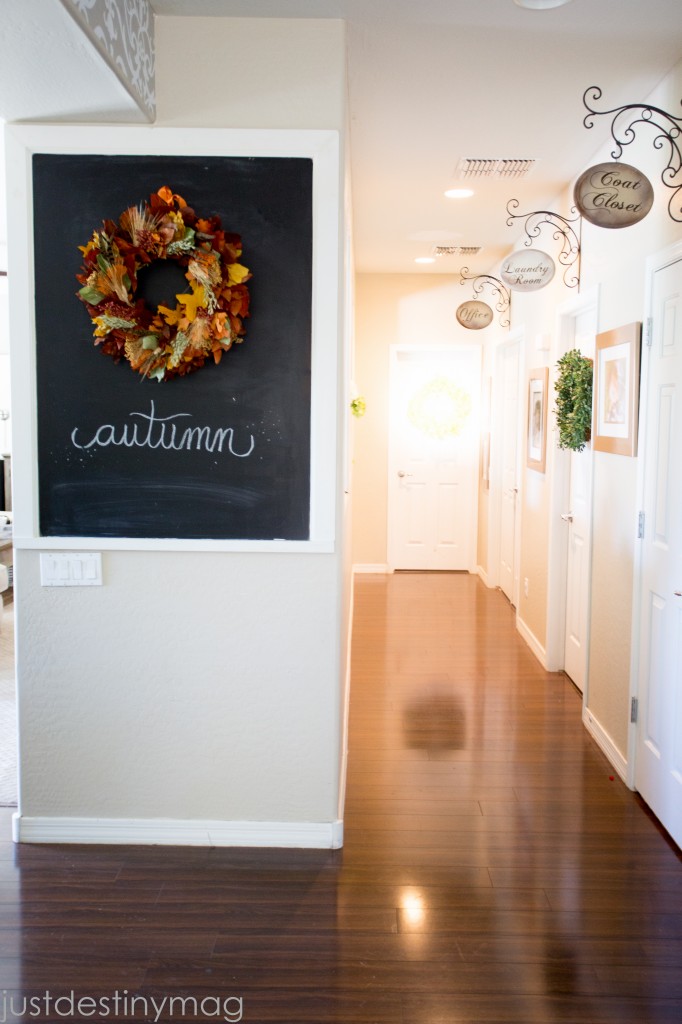 If you guys are looking for a fall wreath and end up browsing around The Wreath Depot, they generously offered us a 15% discount code! Just use JUSTDESTINY
ENJOY!!