Finally:0)
Using "Destiny's Method of Randomness" I muscled through this one and got my gallery wall up and finished! I don't know how many hours I spent pondering  bout how I should arrange this wall, what photos to display, what objects to put where. Up until yesterday it was one big headache. So I finally just went with it. My poor wall got so nailed up:0)
Here is the wall before…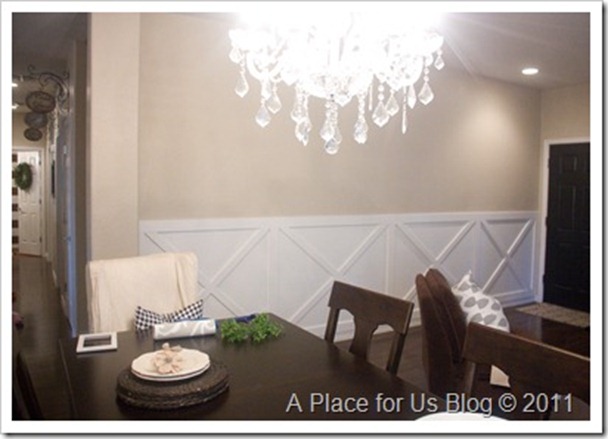 then happily ever after…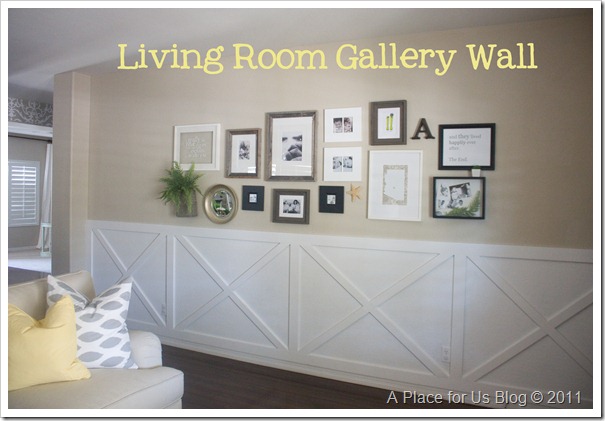 Patience is not my best character trait( ha) and perfection seems to be impossible to reach:0) So I didn't cut out pretty little templates. Even if I did, I think I would have edited just as much. So to start off this wall I laid out a beginning format on the floor and nailed as I went. If your going to be lazy like me and use this method, make sure you have a small tube of nail hole filler and a paint pen:0) lol. It really wasn't that bad:0)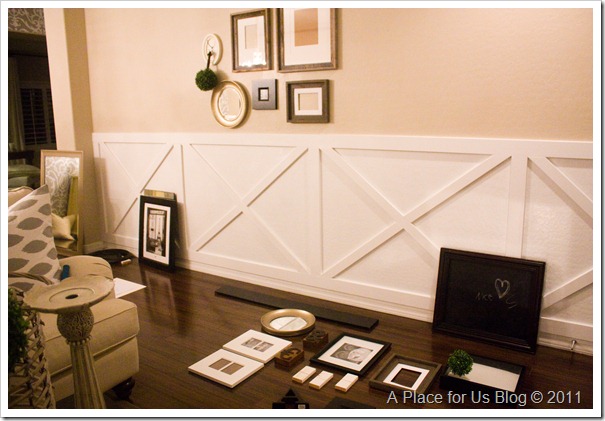 Here's a little photo tour…
Lyrics to OUR song:0)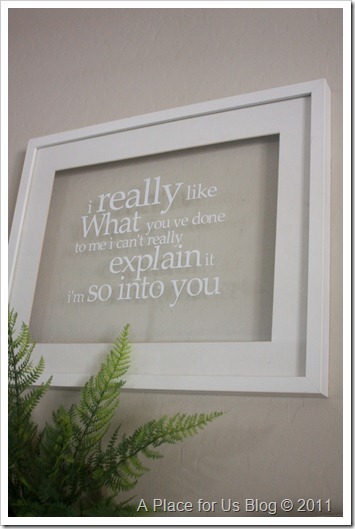 This print was something I typed up and printed along with a shadow box and prints of the kiddos:0)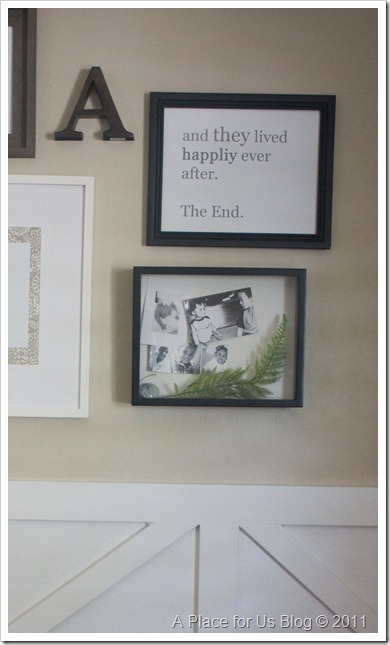 Family photos galore:0)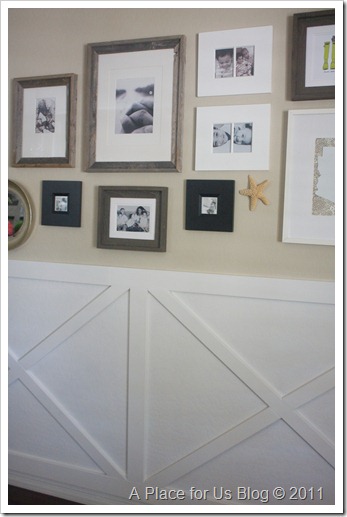 This print is from Coco Draws an Etsy shop, I thought the boots were so adorable! I adore her stuff and can't wait to use some more drawing in my closet!!
This hanging basket with the fern plant is from Tuesday Morning.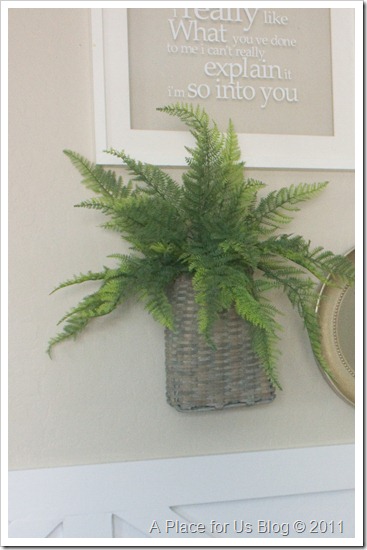 I used my silhouette machine to cut out an Arizona silhouette..a play on the I Heart State art that's out there.
I used different woods and tried to repeat it at least once across the scheme so it would flow. Remember those barn wood frames! I love them!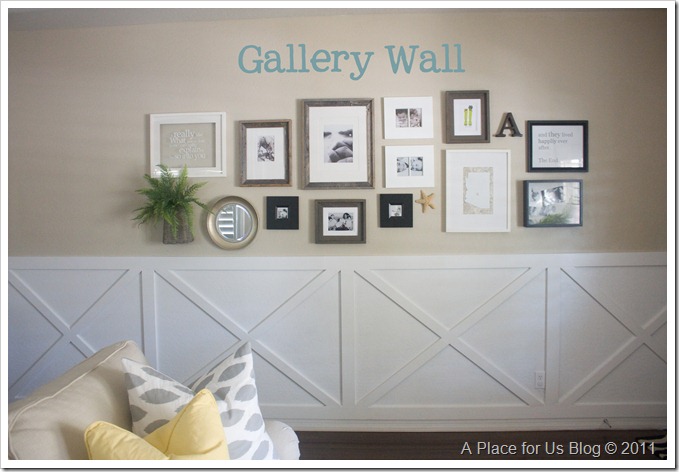 So happy to get this DONE!! Moving on to the next project this weekend!! Oh and I'm pretty sure I found some chairs for this space!!! So excited!