So it's finally done! THE wall project I've been working on for a few weeks. If you follow me on Facebook then you've seen me post some of the updated pictures. I shared a funny story on my personal page about when my oldest son asked me if I was building a fence so the cows wouldn't get out…lol!
Ha!! I can see that, but not exactly, my dear:0)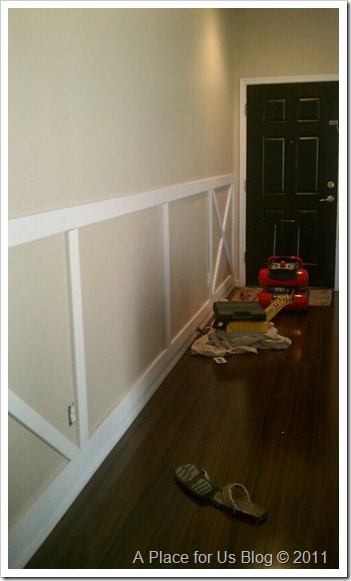 It's just that I 'm obsessed with the x.
So I decided to incorporate that x detail in my own home. I knew our big blank entry wall would be a great place to try it! I must say I love how it turned out!!!
Here is the area before: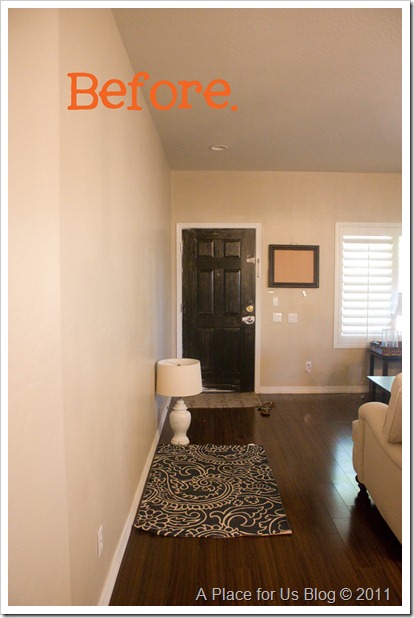 I'm getting closer and closer to finally finishing up this room! Next thing I want to do is to add a gallery wall:0)
I've always loved this wall from Pottery Barn…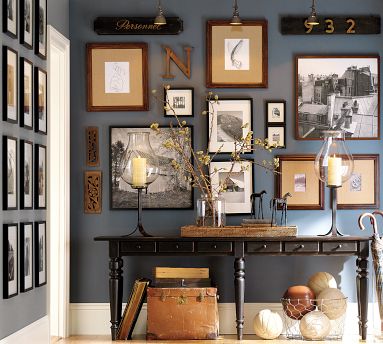 Oh! Before you go, check out my new post in the DownEastHome Blog! It's about freshening up your home for the summer with greenery. I love greenery:0)
Also sorry about the no My Style Monday. I was recovering from my HS reunion and a mean scorpion bite!..ouch! I'll be back next week!
Linking Up to….


0