This post is sponsored and may contain affiliate links, please read my disclosure policy.
Hello friends! I'm having such a great time decorating for the holidays. It's definitely one of my favorite times of the year.
I alway have every intention on getting things done early each year. Christmas cards sent out, tablescape ideas ready for entertaining, trying new recipes and making our favorites. The holidays can be one of those things you love or dread. But I think everyone really wants to enjoy it! I'm a type B person so it's easier for me to let go of unfinished projects or not stress out too much if my intentions aren't fully met. But like my type A friends, I still do a few things to help me get everything I want to get done during the holiday season that helps me stay stress free!
Order your Christmas Cards in November
I try to do this every year so by the time December 1st rolls around I'm ready to send them out! I also collect addresses from new friends or if I know someone has moved. During a Netflix marathon ( right now I'm watching the Gilmore Girls series) I sit and address them and sip on something sweet!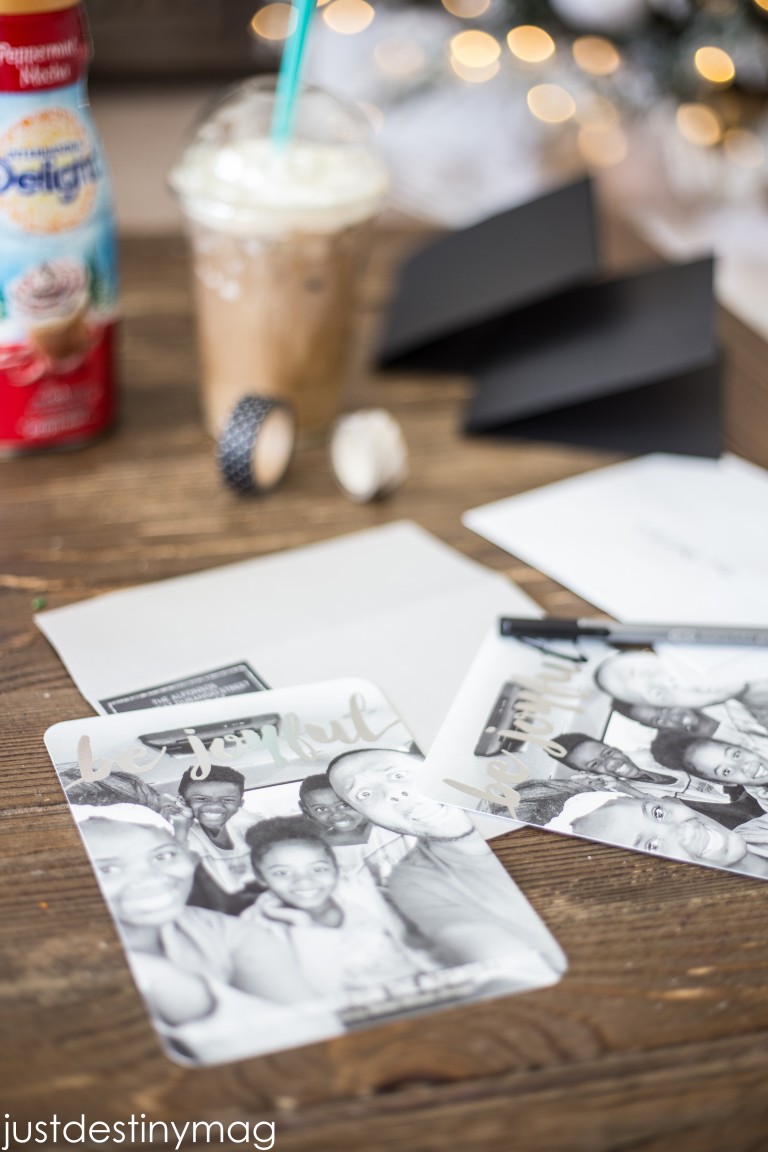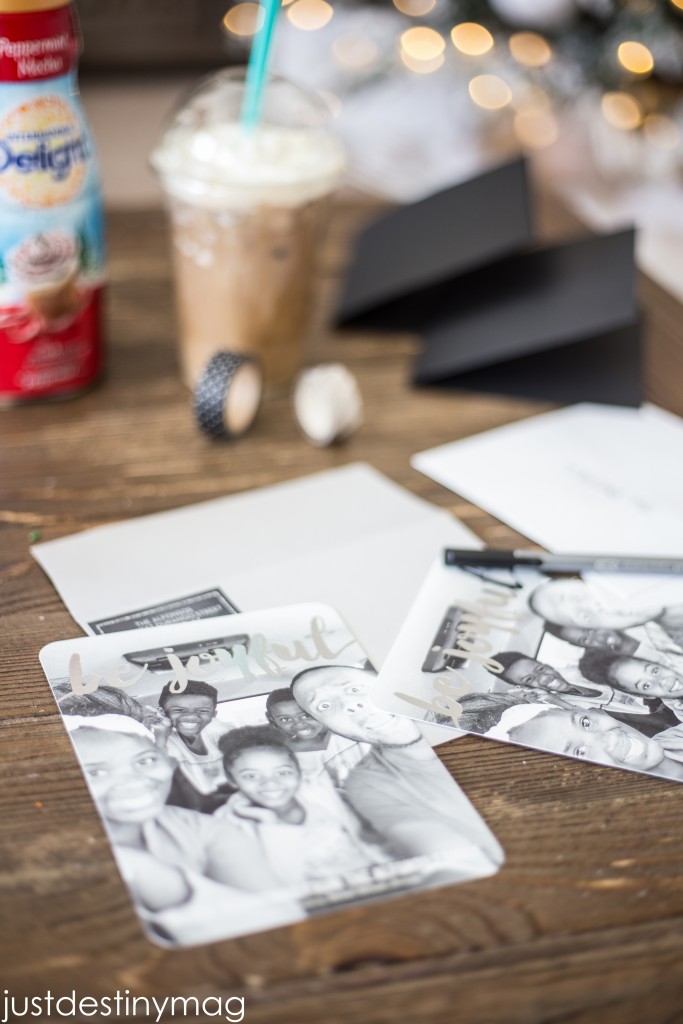 Remember the True Meaning of Christmas
For our family that means keeping Christ in the center of our Christmas traditions. For you it might be taking time to serve the community around you. It might be making cookies for a neighbors or spending quality time with your family that you don't get to see often. Or it just might mean making memories. Either way remember why you're doing what you're doing.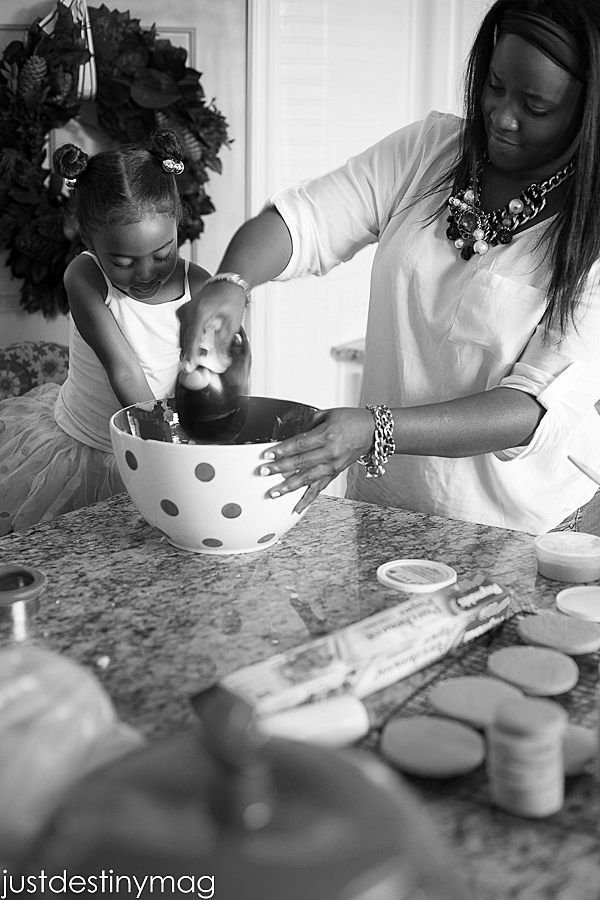 Plan
This one might be a no brainer but I think it needs to be said. Plan! I host Thanksgiving every year and I plan the menu, the table, even games for the kids. I plan everything. I even do a mock table to see if i'm missing anything or if I need to add something to the decor. When it comes to cooking I start preparing about 3 days before. Cutting potatoes, freezing desserts and even laying out dishes to see what I have!
Christmas is a little different but I do just as much planning gifts. I start in November and usually start keeping an idea list on my phone when I think of the perfect gift for my hubby, the kids or family members! Then I try to order as early as possible. Last year I did most of my shopping online. It was SO amazing. Especially when you add gift wrap! haha!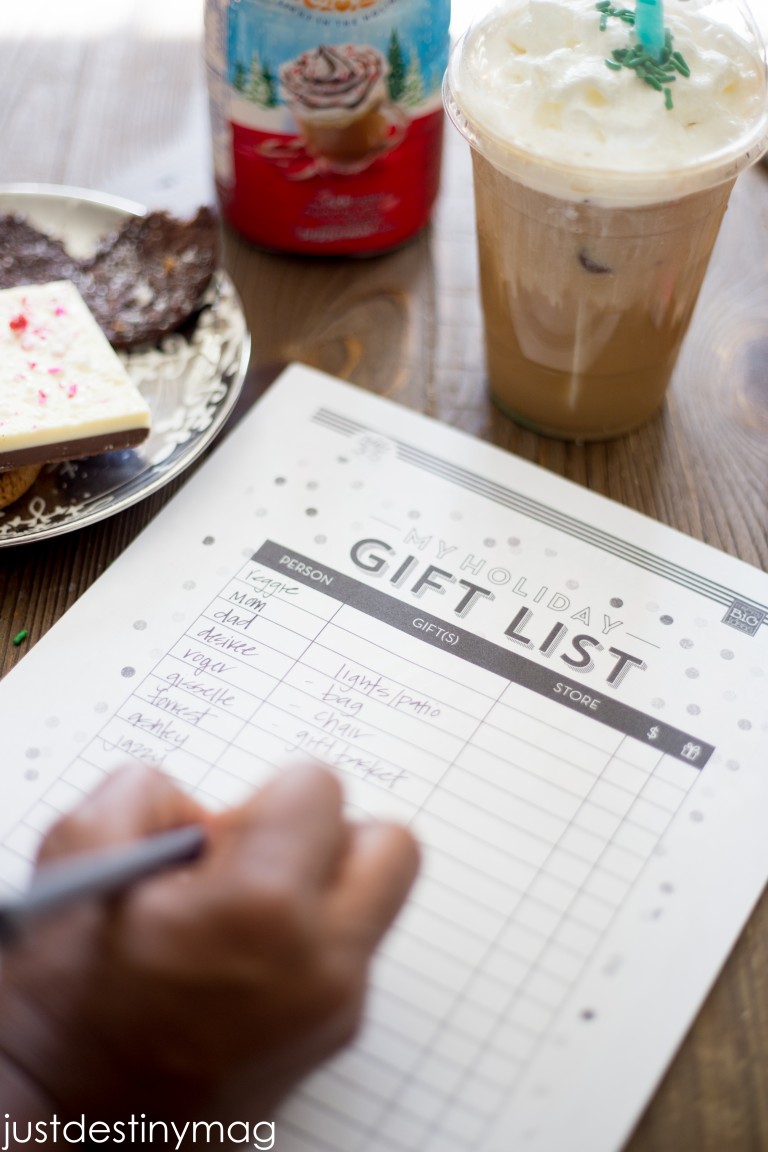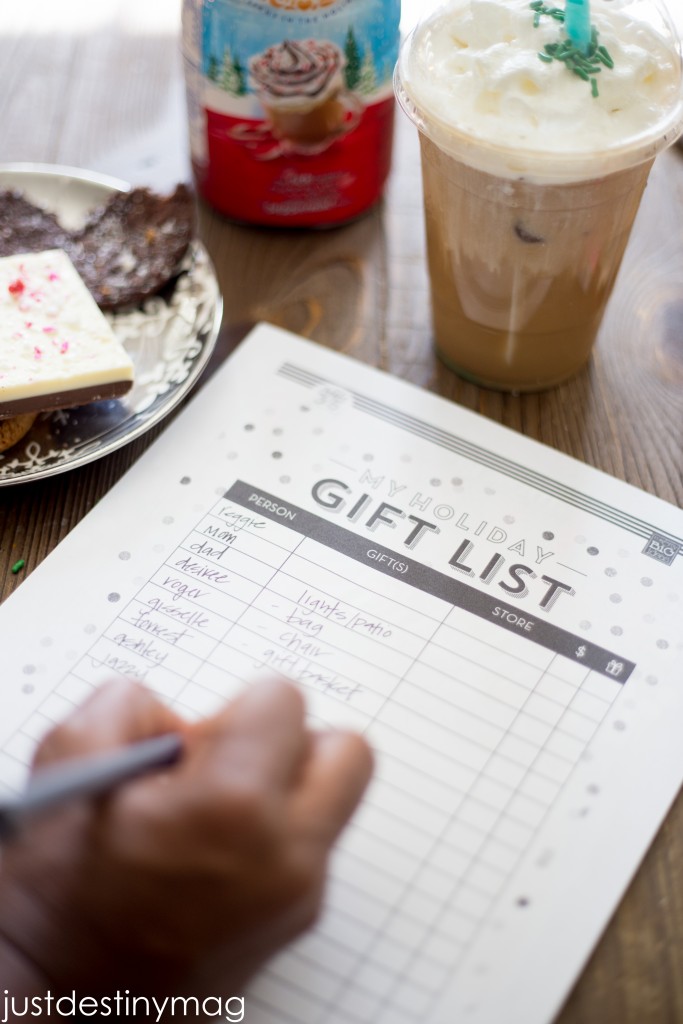 So get out your cute notepads and pens and start making some lists! You can also download some cute holiday planners on Pinterest!
Limit your Commitments
Make sure you don't get caught saying yes to everything! Limit your commitments to close family and friends.I love attending gatherings but I also know that a full schedule does not equal a full life! I look at my calender on the monthly and see how much free time my family and I have. If things are looking busy then I make sure I schedule down time or time to just do nothing.
Refocus and Relax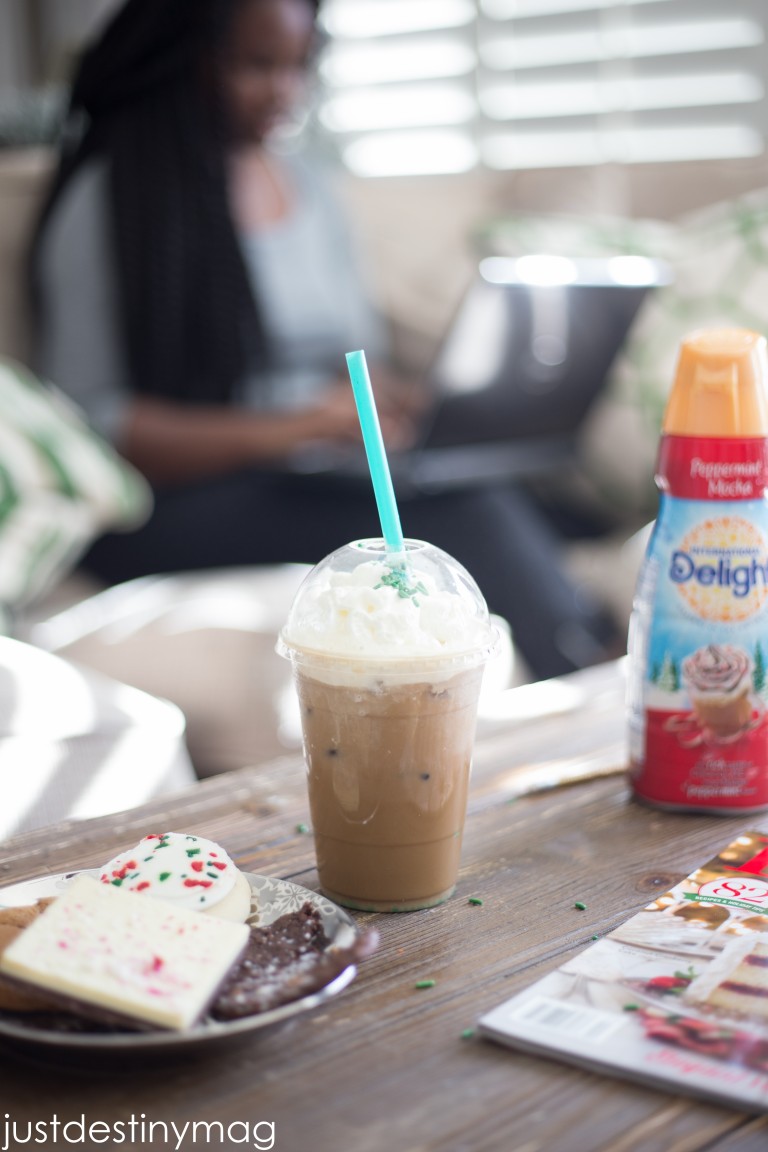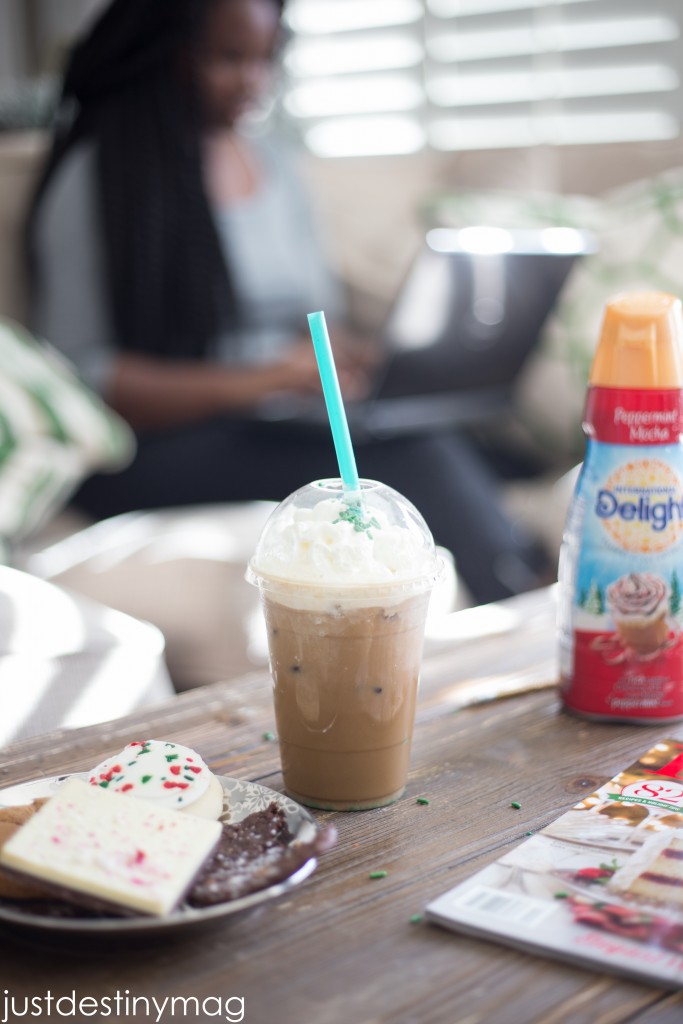 Another thing I MUST do is unwind and take a break! I'm one of those personalities that needs to withdraw from groups and just take a moment. Most of the time the group is my little family. haha! This week I've been getting ready to host Thanksgiving and putting up my Christmas decor all while my little ones are on their fall break! So anytime I can get away, put my feet up and sip on some iced coffee flavored with holiday creamer:0) I do! Right now my favorite homemade drink is a two cups of refrigerated iced coffee and ice cold ID Peppermint Mocha topped off with a whole lot of WHIP!!! Oh and a cute straw:0)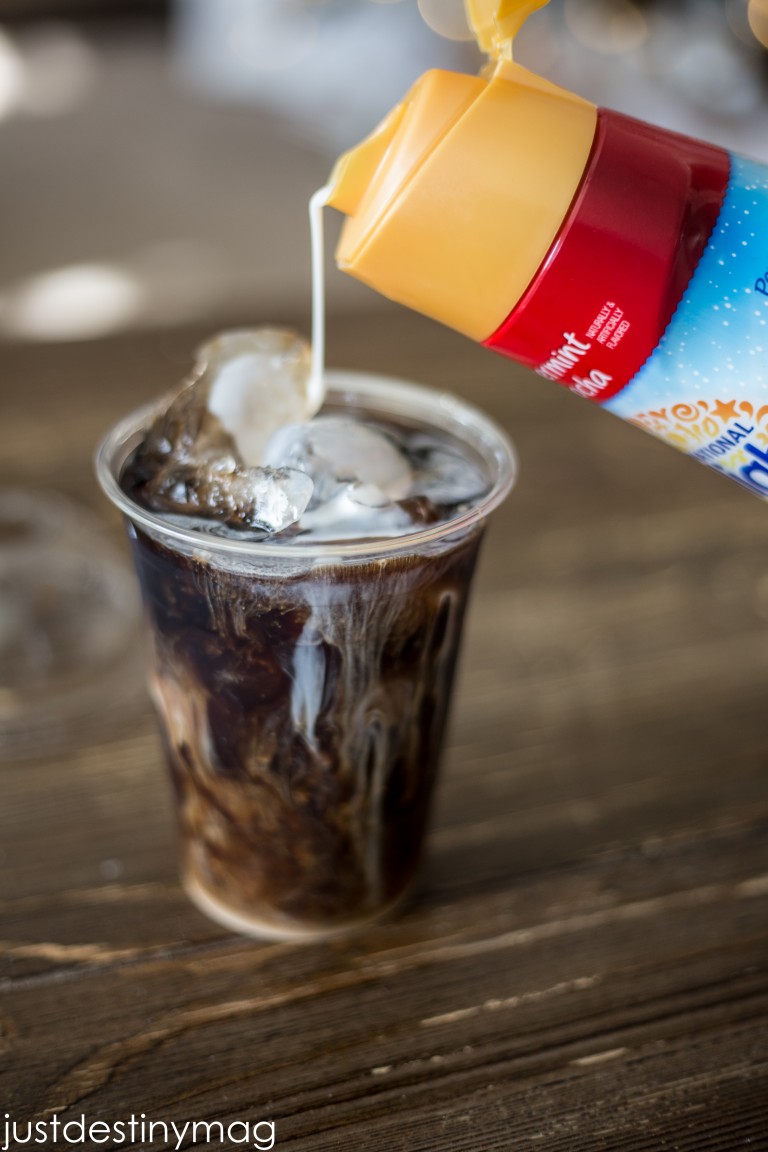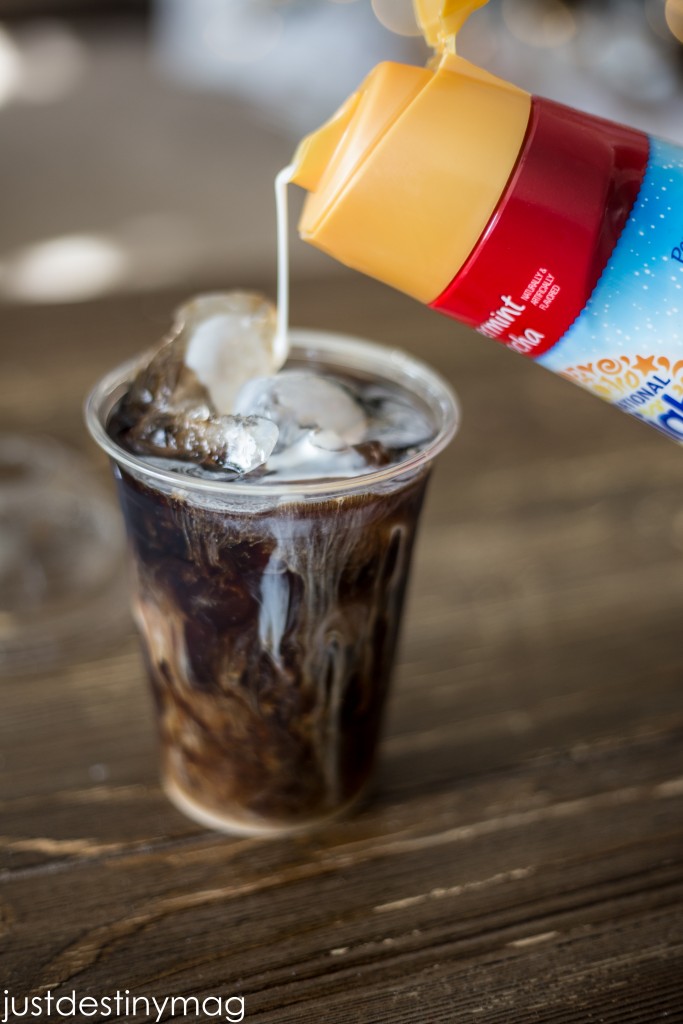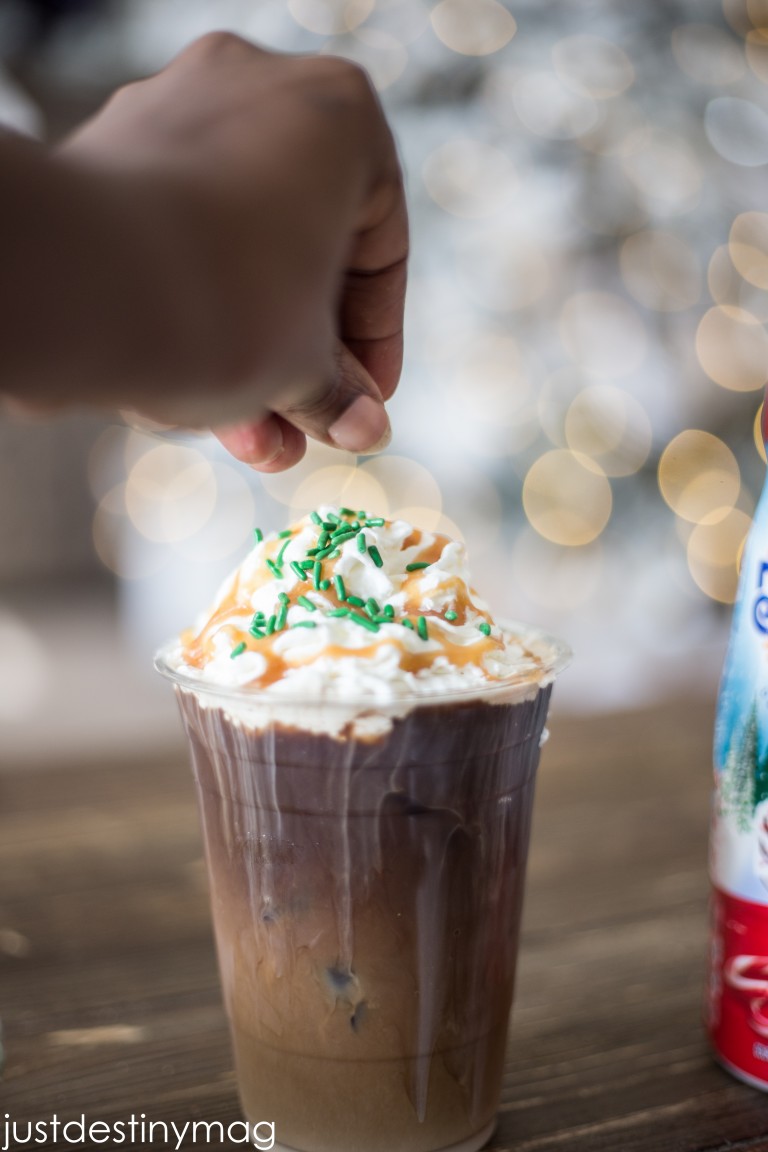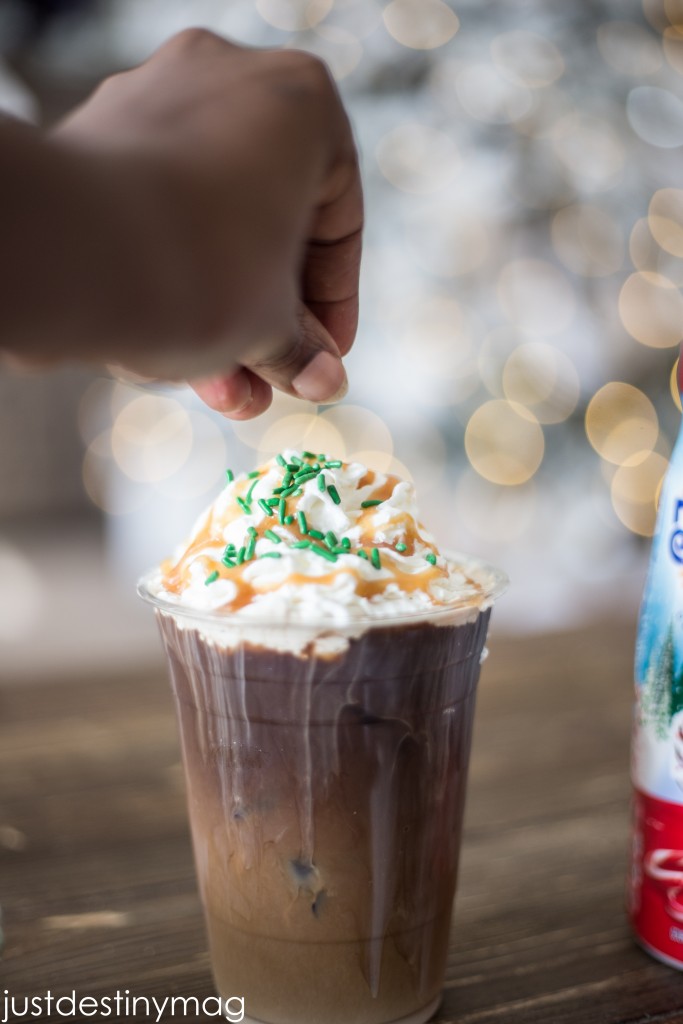 Give it a little mix and it's my little buddy while I'm taking a break! It's the perfect pick me with just enough holiday flavor!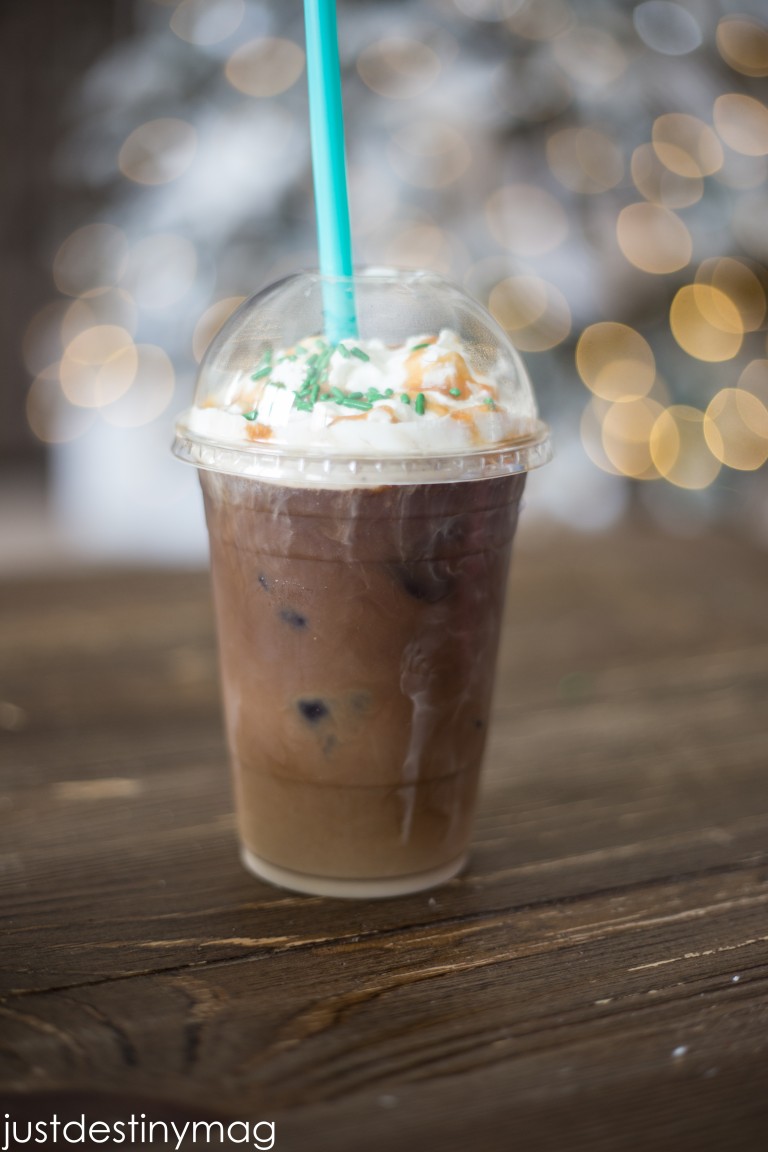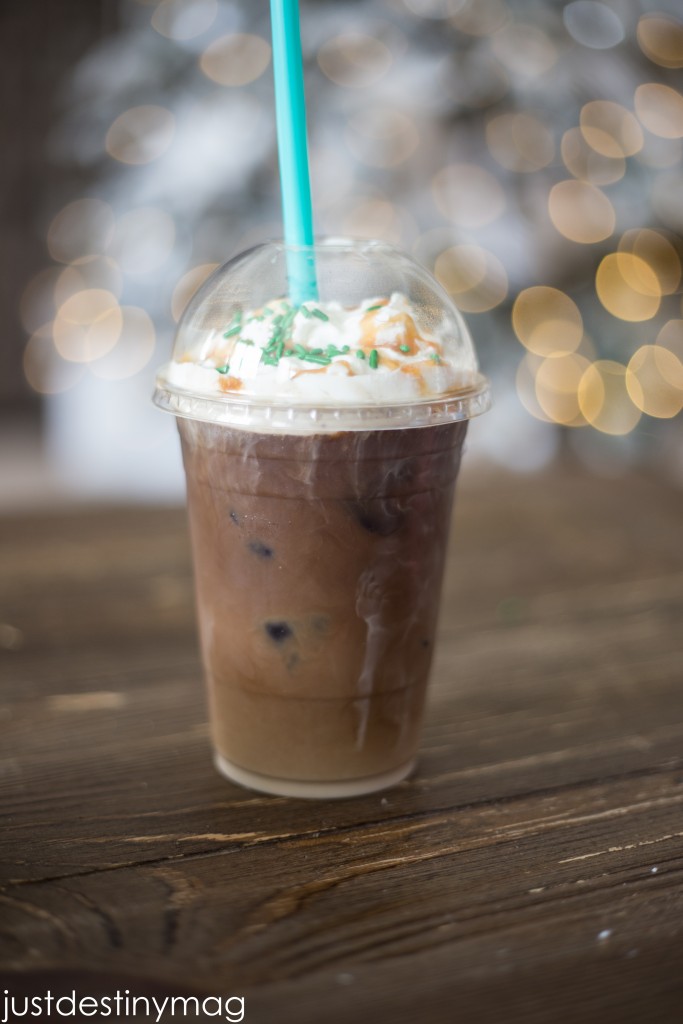 Shopping as vain as it can be, is a perfect time for me to relax and do something for others! I always schedule a block of time so I can go get gifts for teachers, my husband and even friends! I love loading up my phone with coupons. Then I just take my sweet time and take in all the pretty.
Right now Cartwheel will be offering 5% off on International Delight, Dunkin' Donuts, and Silk Coffee Creamer from 12/1/15 – 12/24/2015 Download the app on your smartphone!
Delegate
One of the most important things I do is delegate! I let others help with dinner. I let others drive my kids and help with pick up. I let another parent volunteer for Christmas everything:0) . I try my best to keep things balanced so I don't end up being burnout and overworked!
---
---
Hopefully this list helps you slow down the holiday season and make it a time of JOY!
This is a sponsored conversation written by me on behalf of WhiteWave Foods. The opinions and text are all mine.