Sometimes and idea comes to me an I just have to try it out. I LOVE sunburst mirrors. I want like 1000 of them. But for the longest time I never knew where I wanted to put one. I've seen them hung over mantels and console tables and even in bathrooms but I just felt like I wanted to kind of break that mole…lol. Plus I seriously would need a super extra EXTRA big one to make any type of statement on the walls that I would want to use them on. The bigger the more expensive right? I figured they would look to lonely and under scaled. So instead, I rearranged something's in my office, moved my desk against the wall, took down my gallery wall (don't worry, it will back and better than ever) and decided to use some budget friendly starburst mirrors in a sort of collection, cascading down, in different sizes and shades of gold. I loved how it turned out! I feel like I'm getting my grove back in this room!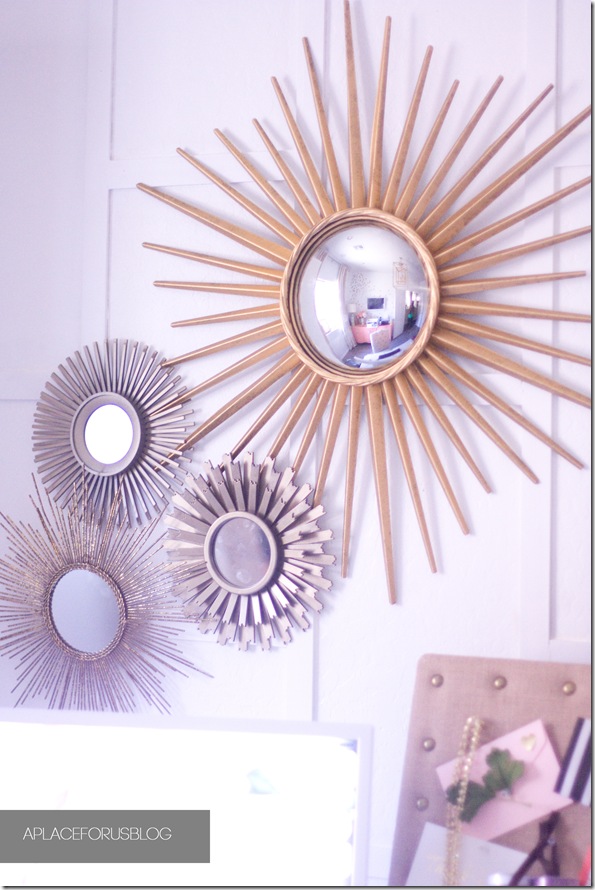 They were super simple to hang. The trick to making them look like they are on top of each other is to have the nail stick out a little further than it normally would.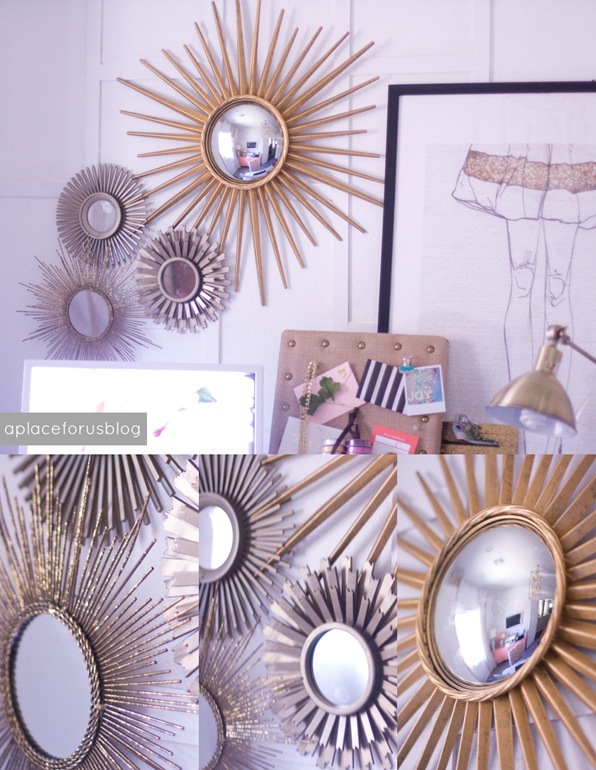 The large starburst mirror is from Home Depot only 34.00!
The two bronze looking ones are from Target and come in a set of three for 24.00
The smaller one is from Pier One and is all metal:0) I guess you could call it the real thing..ha! It's on sale for 19.99
I plan on adding a few more now that is a collection:0) I'll be on the look out.
Later!
Destiny