If you follow me on Facebook and Twitter, you know that I decided to put some BOLD stripes up in my powered room a few weeks ago. So we added shelves to the striped bathroom! I wanted some right behind the toilet going straight up. I picked up some 18 in floating shelves at Lowes from the Allen. I was going to go with the Ikea ones that are very similar BUT they were to THICK and I didn't like the way it looked. But these, I LIKE:0) I like a little touch of modern in my rooms and I think these shelves do just that.
So after we hung them up I pulled out some accessories from my junk/craft/office room and made a nice little collection.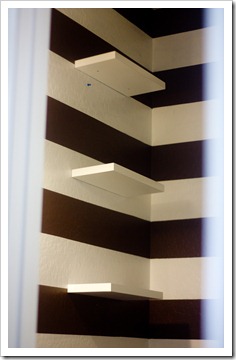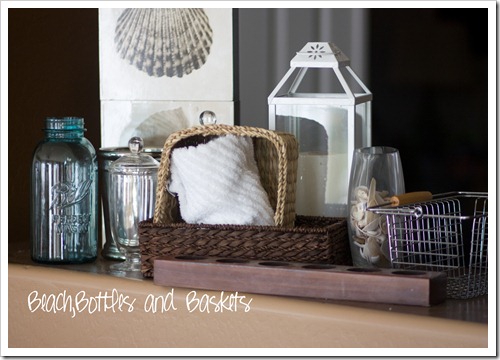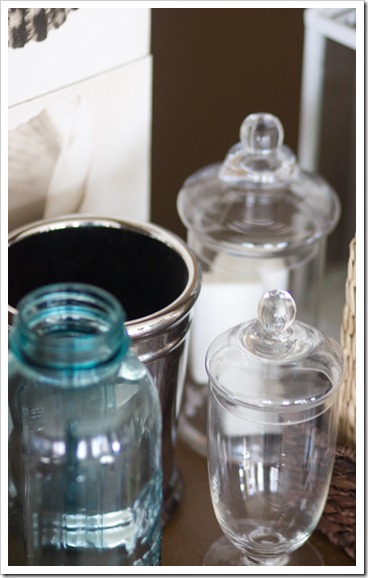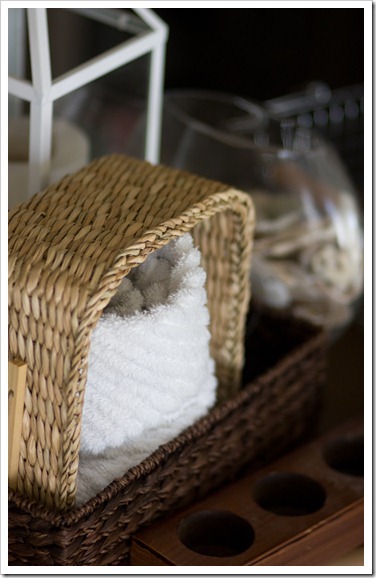 After taking things off, putting some back on, and editing back and fourth I finally came up with a great beginning…..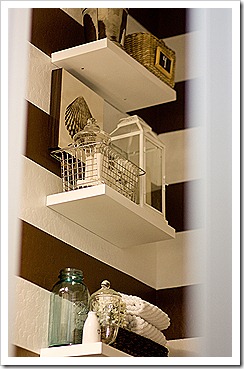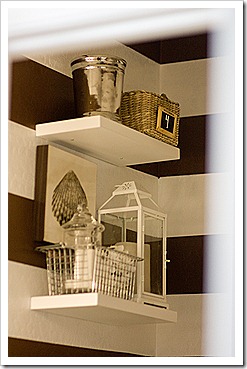 BUT!I still have some touch ups to do…..eeek! ( I always start decorating before I finish the not so fun jobs…lol)
I'm going out to find a new mirror today…….I'm wanting something CHUNCKY and white or maybe a pretty blue to replace the builder oval one.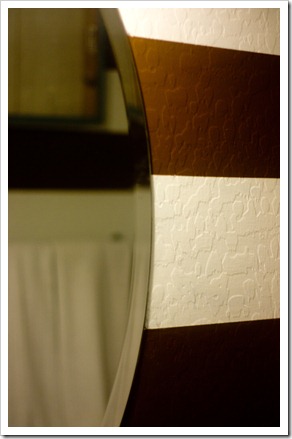 I also want to change out the frosted light covers:0)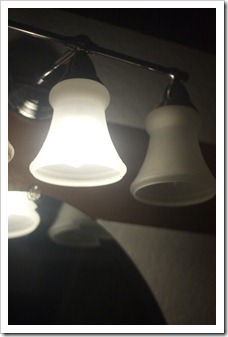 And MAYBE if I can change the faucet.
I have a few projects I'm juggling right now..the front room,this bathroom and now I am starting to cover my gross dining chairs with some slipcovers:0) FUN!