My heart said stripes so I listened:0) I love stripes….
Big ones
Small ones
Short ones
Tall ones..Stripes on my bed,stripes on my head, stripes on trees and stripes on bees…
ok that was my little Dr. Seuss moment( come one don't act like you didn't like it!!!)
BUT  something about them(stripes) makes me…..so happy!
I let my hand do the painting and my  heart do the decorating…
and now it' s done….and me and my stripes are HAPPY!
BOLD and BEAUTIFUL!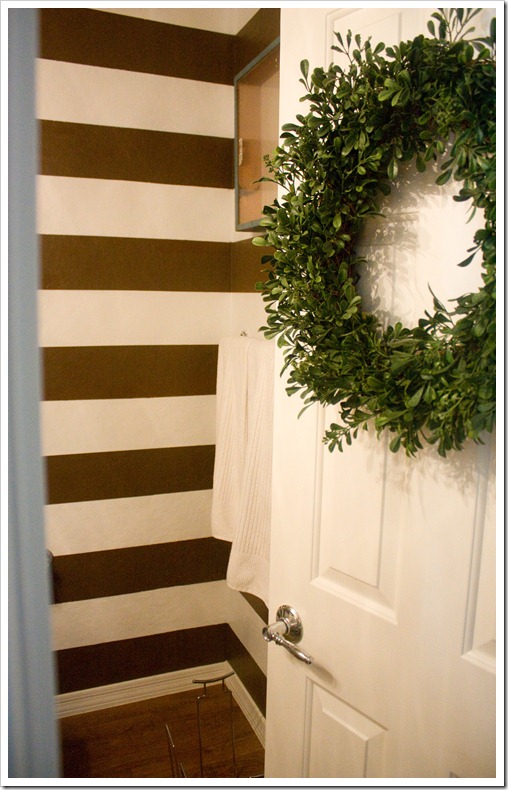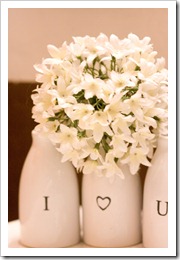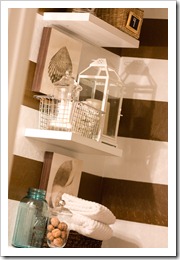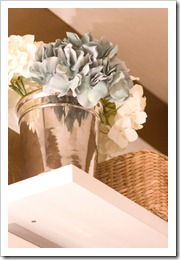 I must confess I haven't touched up but whatever…:0)
I got most of the accessories from garage sale, Target and Goodwill. The three tier basket was from Homegoods I got that early last year sometime and looks just like the one Pottery Barn has right now!!
The zebra rug that I LOVE was 3.99 at my local Ross and is the perfect addition to the space!!!
I changed out the mirror that you saw in this post. I picked it up from Homegoods for 29.99 It is a metallic gold with great molding.
I also changed out the lighting also different from this post. I picked up some light replacement glass from Lowes and changed them out! Instant update for about 24 bucks:0)))
Still searching for the perfect hand towels….I'm thinking different textures of white! And other little things I will get as I find them:0)
So it's been about a year and a half since Reggie and I decided to call this house THE place for us.  I'm on NO type of  timeline which is grean and I have really enjoyed sharing with all my blog visitors the everydays of what I love!!! Hopefully you have been inspired to make a place for yourself and your family also:0)
Linking Up to…..