Starry Wall -Walls Need Love Giveaway
This post is sponsored and may contain affiliate links, please read my disclosure policy.
I've been working on the boys room as long as I can remember. I've done stripes and all other types of décor in that room and it never really ever came together.A few months ago I came across this image on Osborne and Little and and fell in love! All though my babies aren't babies anymore I knew I could use the same concept in the boys room to make a starry wall. We all know wallpaper can be a big budget sucker and a big BIG commitment. I've only used it once in my home and literally had to say a few prayers before I committed…ha!
So when my friends over at Walls Need Love, ask me if I wanted to try out another stencil I immediately knew I wanted to recreate that wallpaper. So I order 5 sheets of these beautiful bright white stars.
and went to work.
Now when it comes to measuring and all that stuff, I have the hardest time. Math was NOT my best subject in school, art was:0) So I totally estimated how many stars I would need and I was spot on. Never under estimate the power of estimation..haha. Ok but for those of you who are math geniuses, your going to want to measure your wall and figure out how many stars to order. For reference I started at the top with my stars about 15 inches apart going horizontally. Then as I moved down each line of stars was about 7 inches apart vertically. I used a laser line leveler to keep me on track.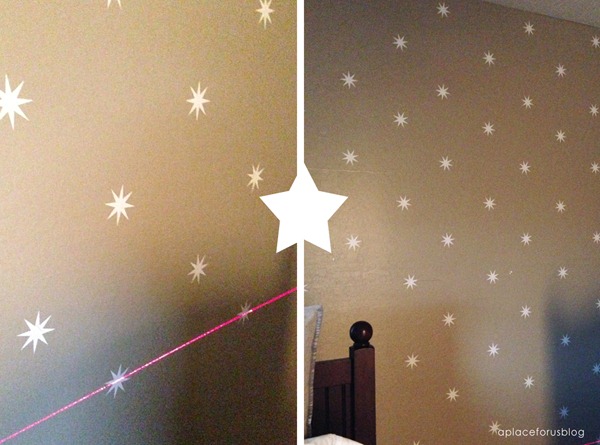 The BEST thing about this process is that it wasn't messy and it didn't take long to complete. The top two reasons why I put projects off in the first place:0) I think I spent about an 1 hour and 15 minutes all in all. No clean up. No mess. Just lovely bright stars. Just like in my office, the application was easy. You peel and you stick. It doesn't get much easier than that. Hooray for easy decorating!!! Who knew stickers could be so chic!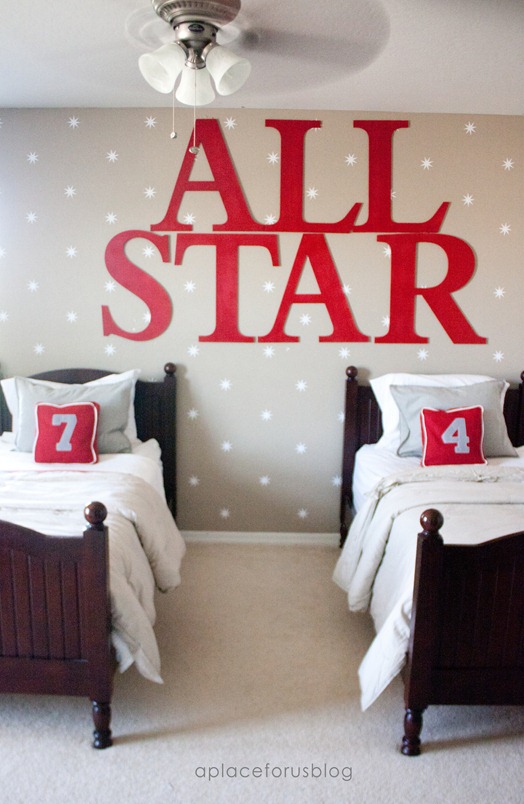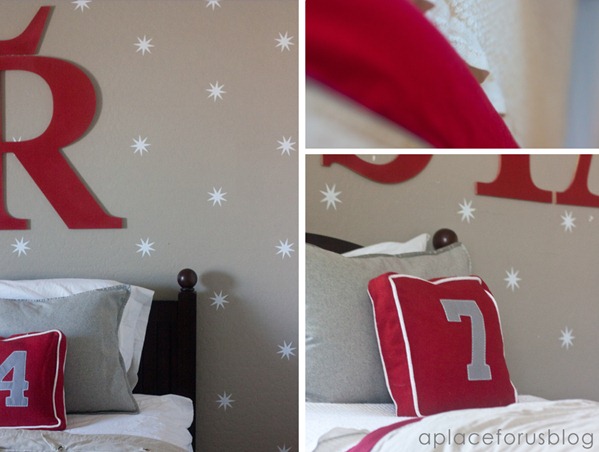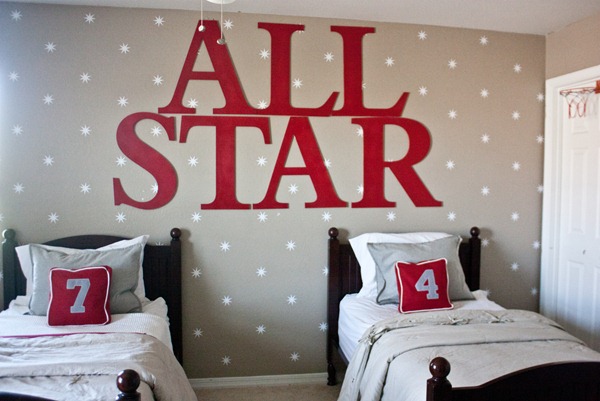 I love the way it turned out! Coupled with some super large red letters, I think it looks fabulous! Check back for more about those letters this week! By the way I CANNOT get that song "Hey now your an ALLSTAR" out of my head…lol! Can you tell which direction the theme is going:0)
So are you ready to give it a try? Or maybe you want to try another cool decal. They have plenty to choose from and you can get them in just about any color!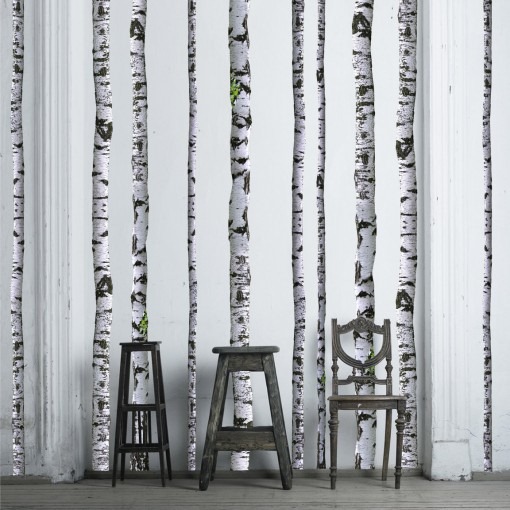 and SO much more. No, seriously. SO.MUCH.MORE.
So to get your project started,Walls Need Love is sponsoring a $50 spend it how ya like it gift card to their shop! Sweet!
Enter below! Winner announced here on the 30th!