This post is sponsored and may contain affiliate links, please read my disclosure policy.
Last weekend I spent sometime adding some spring touches to Livy girl's room. I redid her room a year or so ago and I love the way it turned out.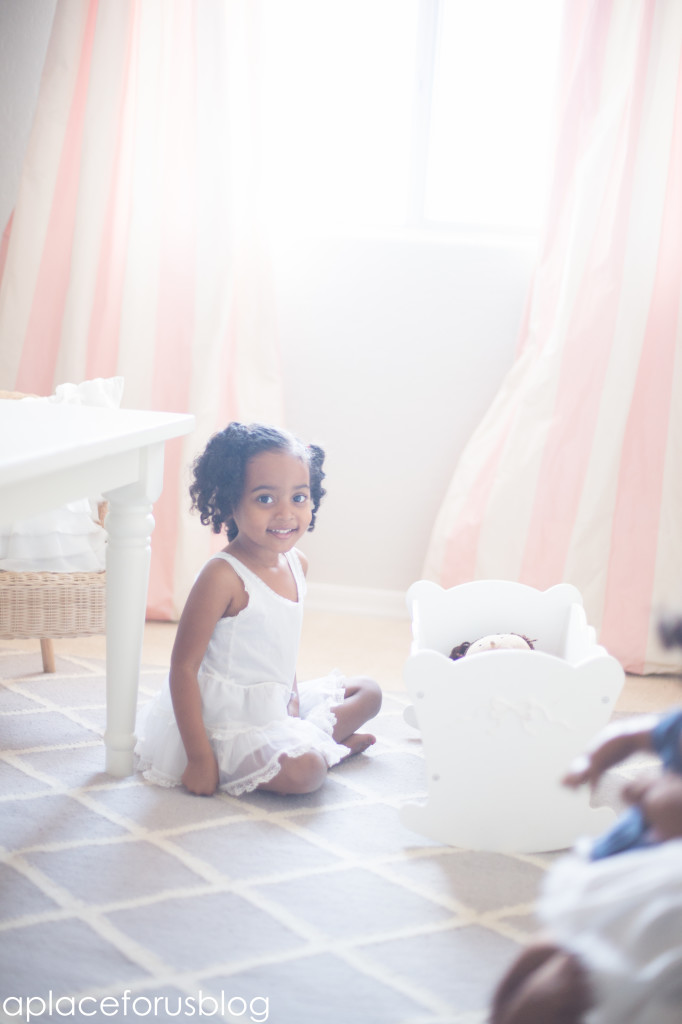 [line]Spring Bedroom Update[line]
Spring time always has me in the mood for florals. So when I spotted thiis BHG Floral Comforter Set, I knew it was coming home with me! It's so pretty and feminine and fits her and her room just perfectly. Besides that, 5 pieces for 50 bucks is a great deal.
I love the ruching that this comforter comes with. It's a lot like her white one, but the comforter makes it super easy to put on and off the bed. No fighting the duvet cover!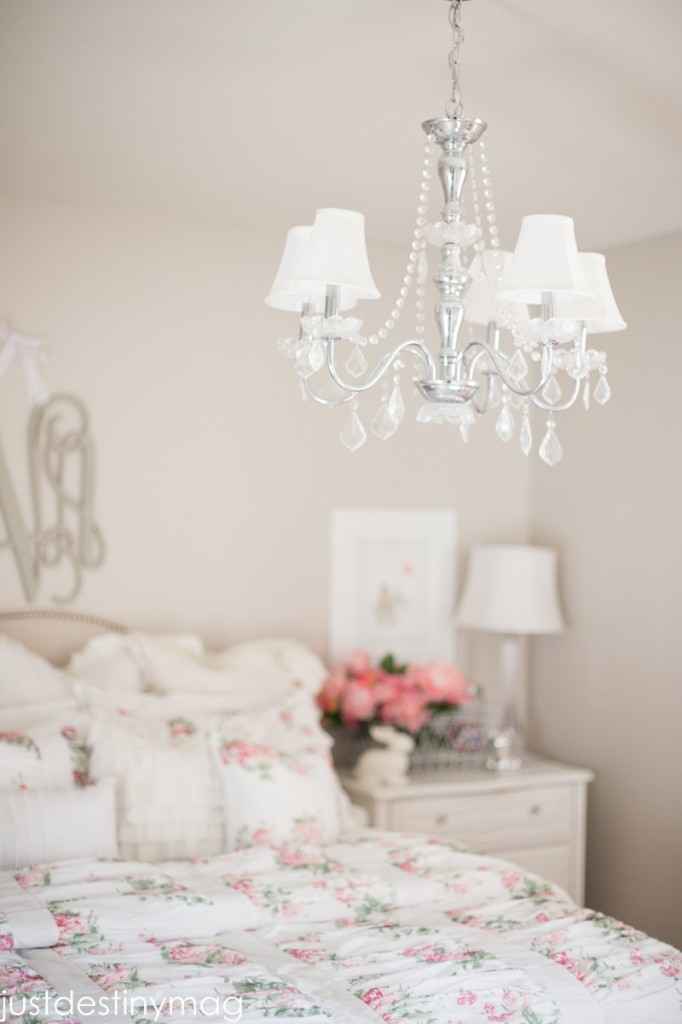 Besides two pillow shams, the set comes with two decorative pillows to help tie everything together. You know I love a pillowy bed. PILLOW LOVE!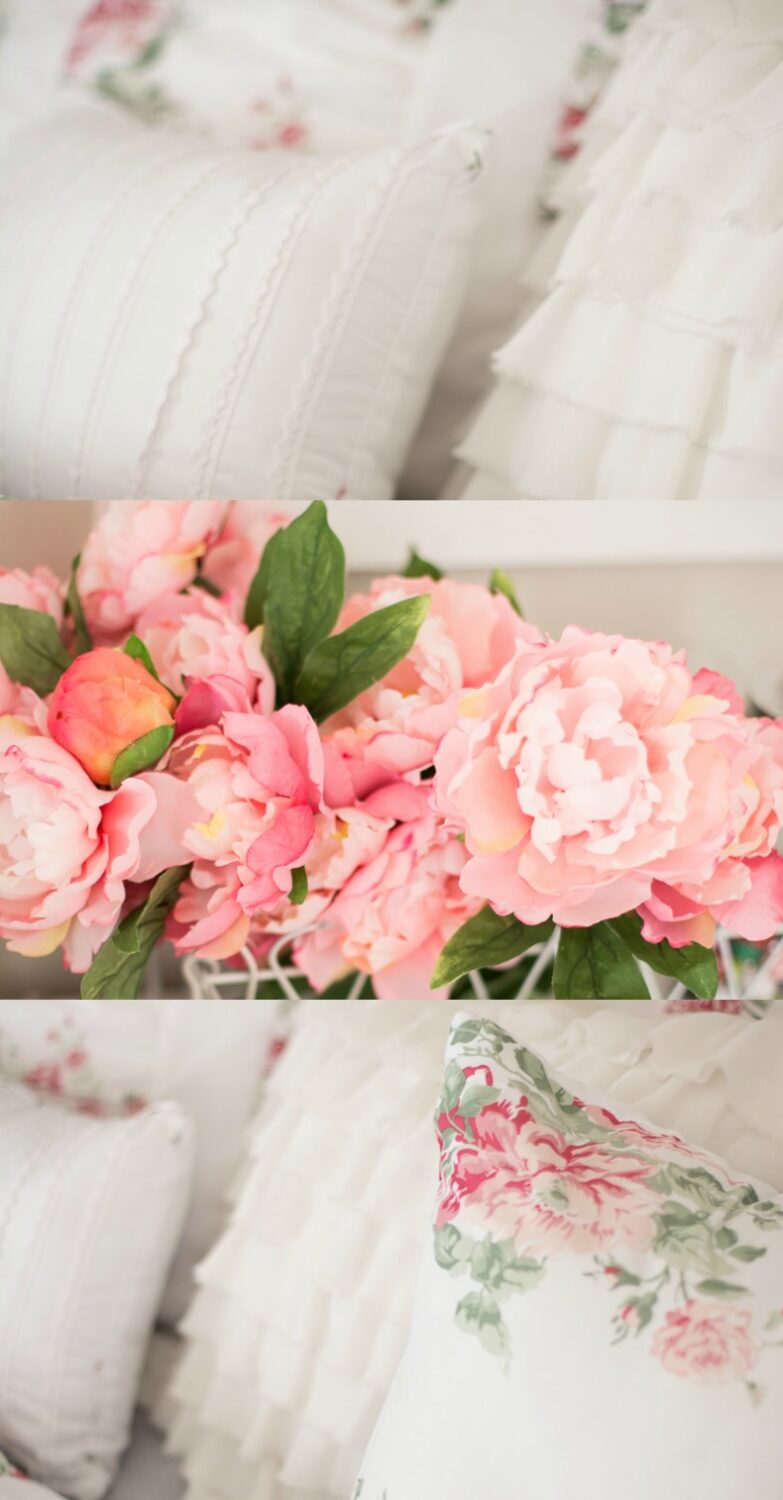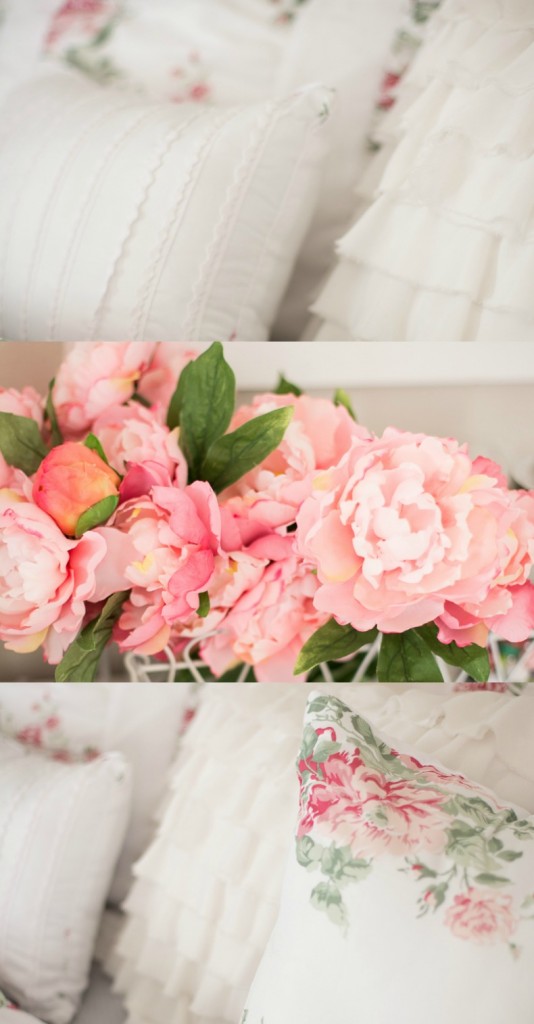 She was also in need of some new sheets and a lighter blanket now that its warming up a bit. So I also grabbed a cotton sheet set in white and a gray woven blanket in gray.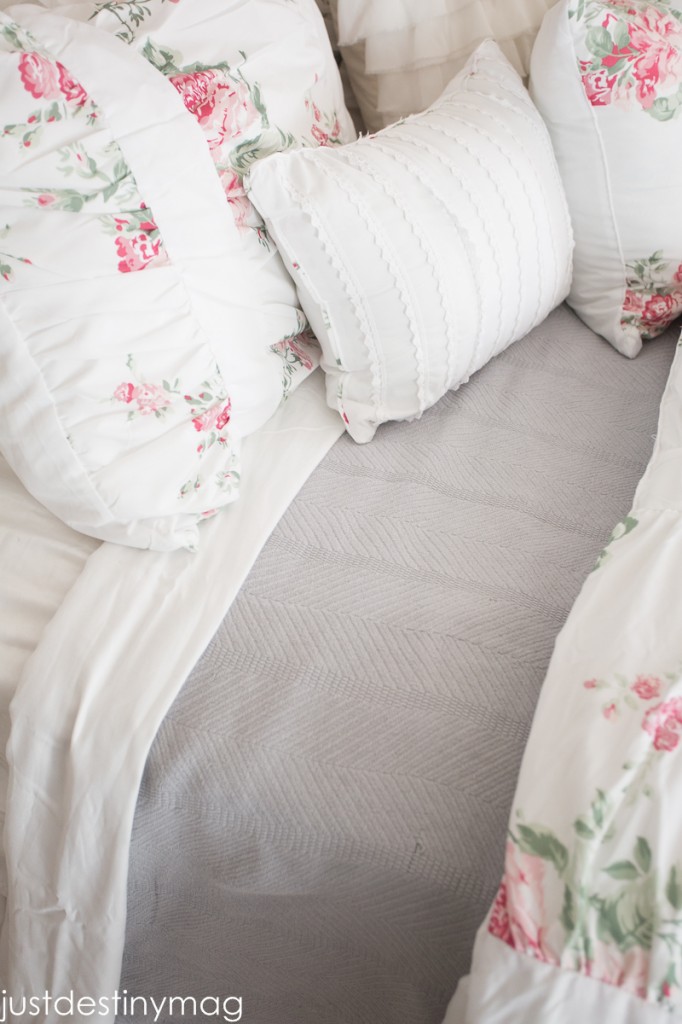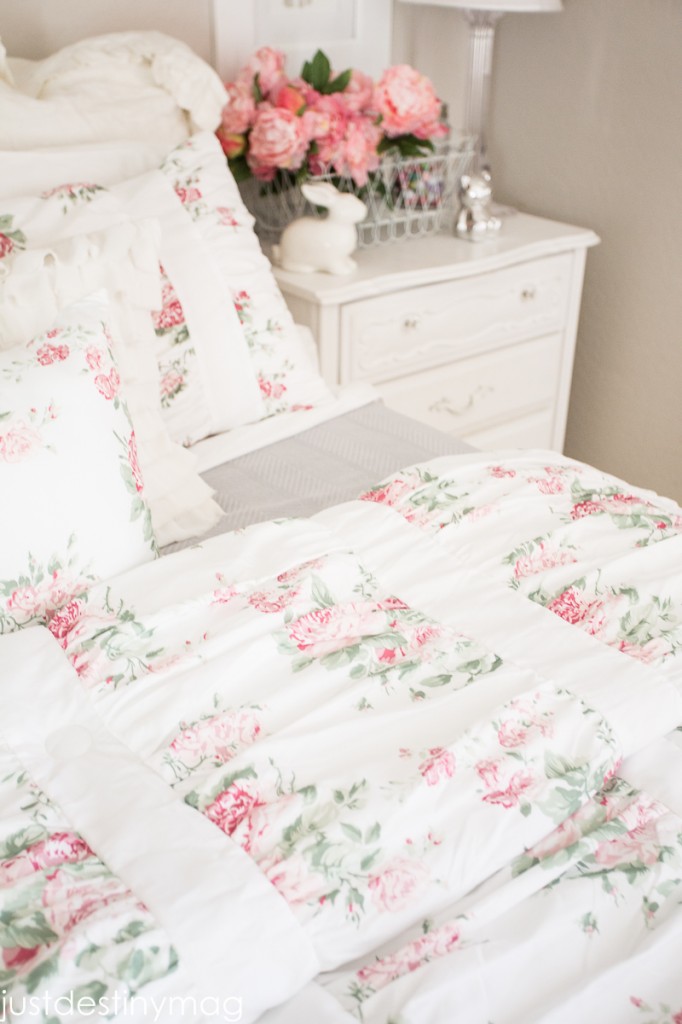 I didnt plan on it but somehow I found myself in the lighting section.You know what they say "When in Walmart" haha. Just kidding, no one says that. Anyways, I came across the cutest little bunny night light! Isnt it so SWEET! Oh my goodness. I knew it would be perfect for her. Get this you guys. She's been asking Reggie and I for a sister. Like a real live one. She told us a few times with her puppy dog eyes that its not fair that she has to sleep by herself. She said mommy and daddy share a room and the boys share a room and I have know one to share a room with. I'm lonely. Talk about heartbreaking.
So I bought her a bunny:0) ( Great parenting skills I know) Hopefully her new light will keep her company. Cause I'm not sure where we are going to ge a sister from. I'll talk to God about that:0)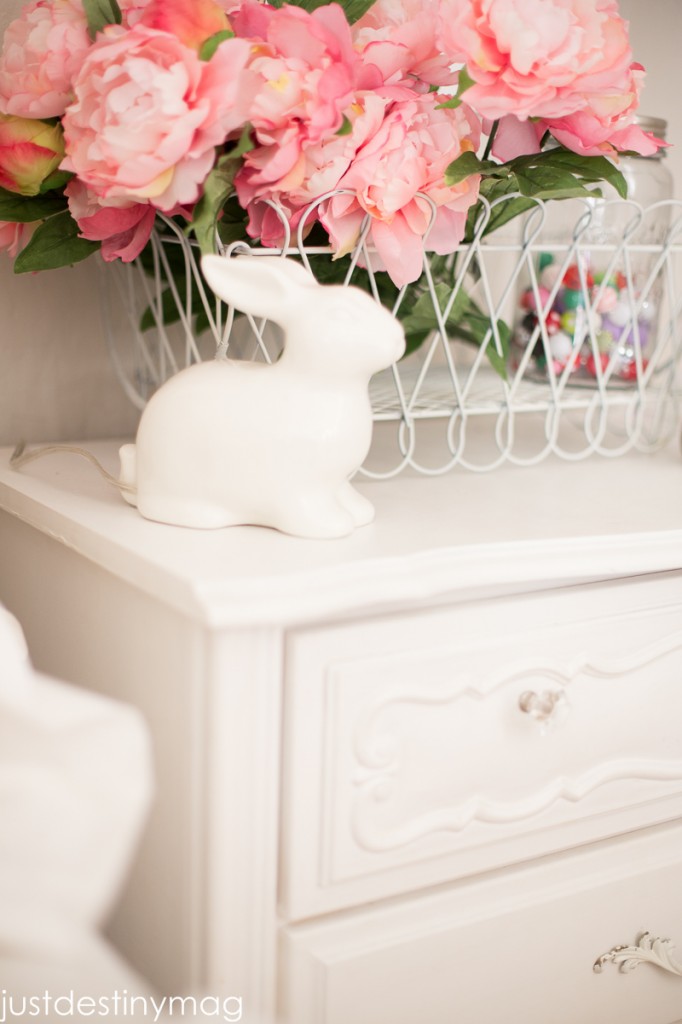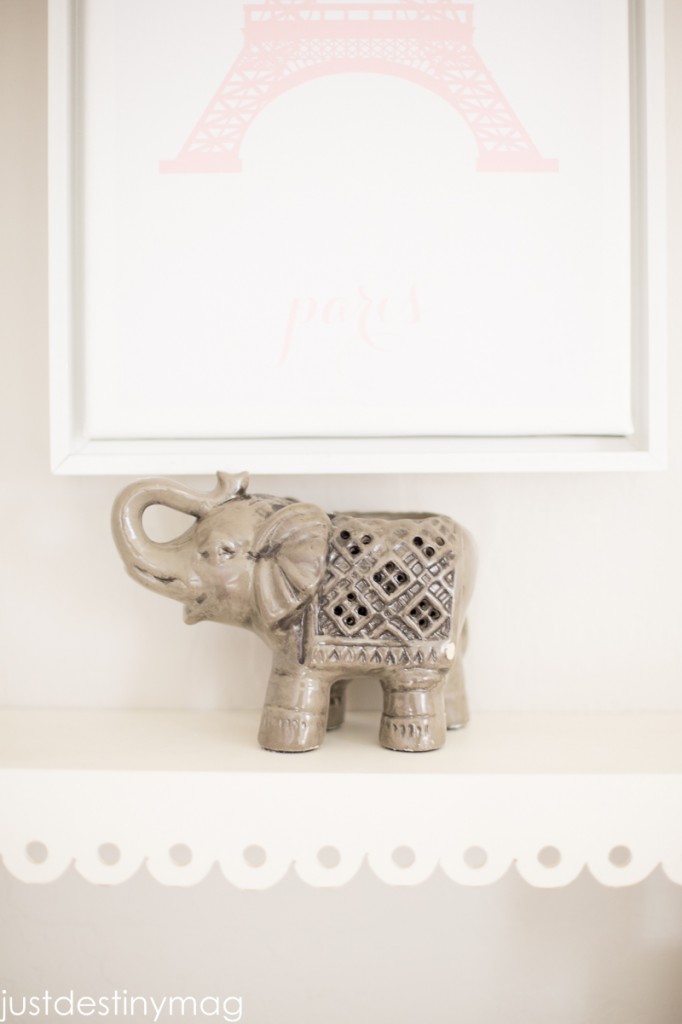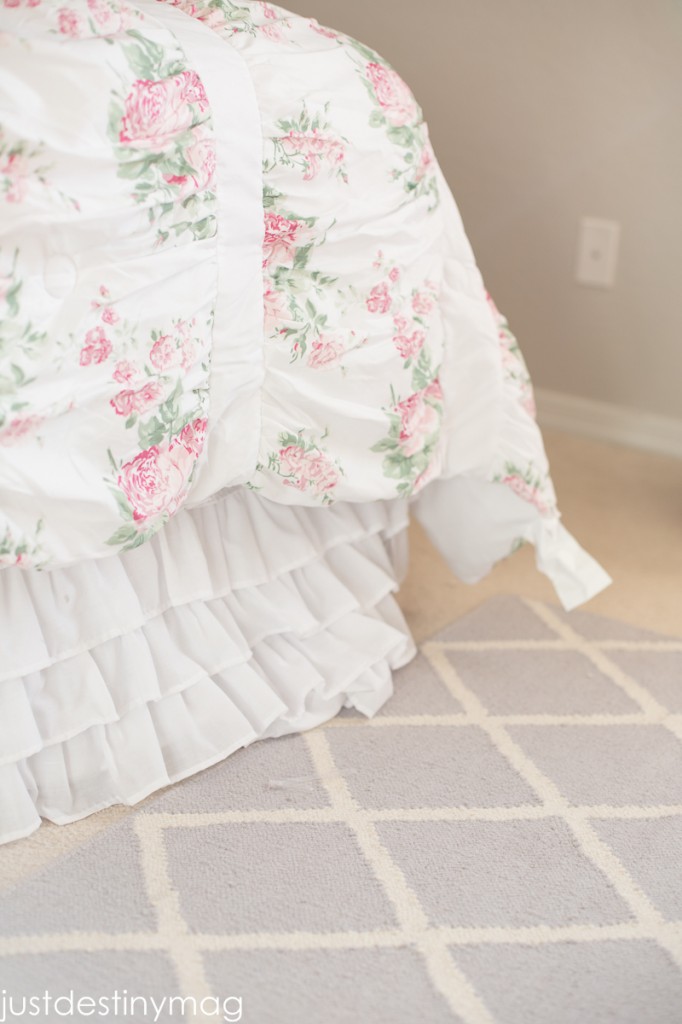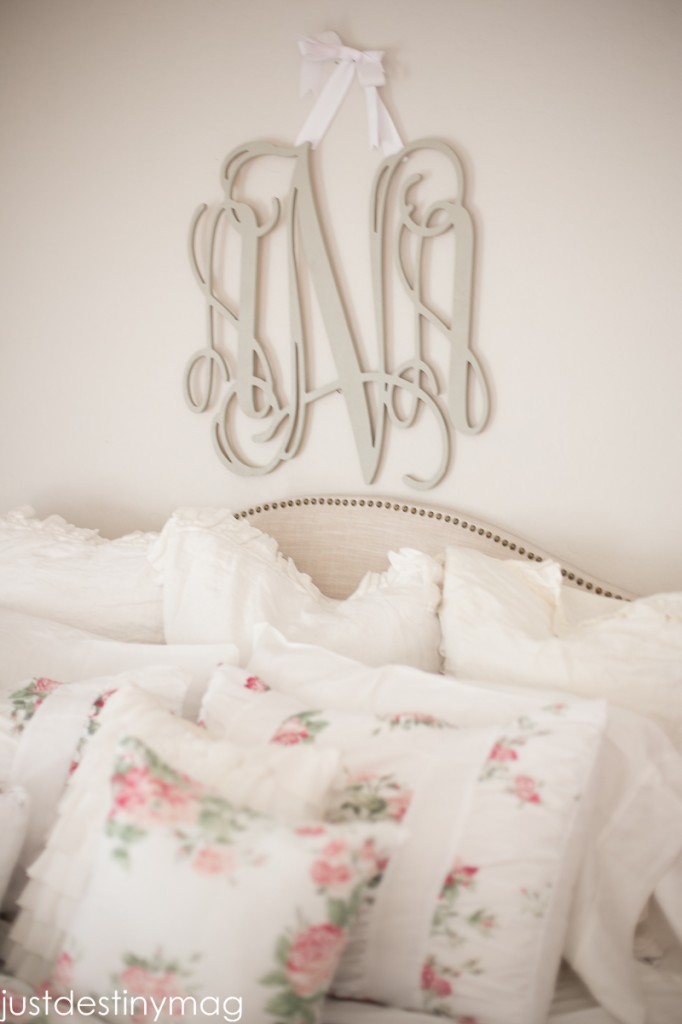 Are you all sprucing up the home for spring? Adding flowers? Changing sheet and blankets? Maybe just adding some new pillows to your family room? Let me know!
[line]You can shop this look here![line]
Soft Cotton Wrinkle Free Sheets in WHITE
This post is brought to you by BHG Products at Walmart. I'm so happy to be apart of the BHG Live Better Network. All ideas and opinions are my own. Follow BHG on Twitter, Facebook, Instagram and of course Pinterest.