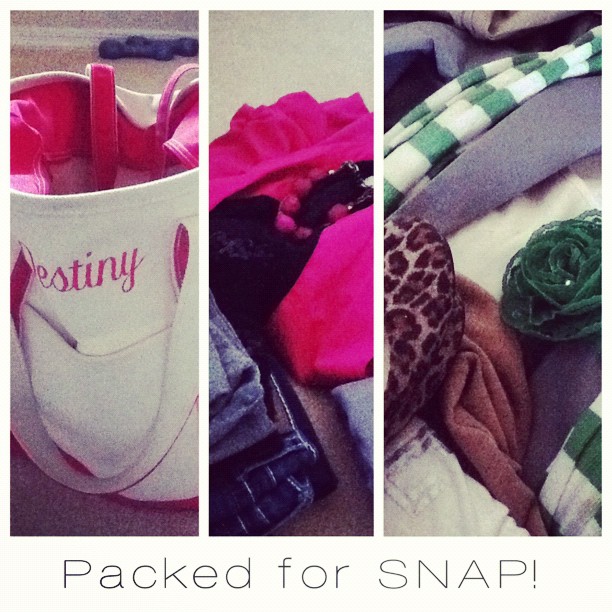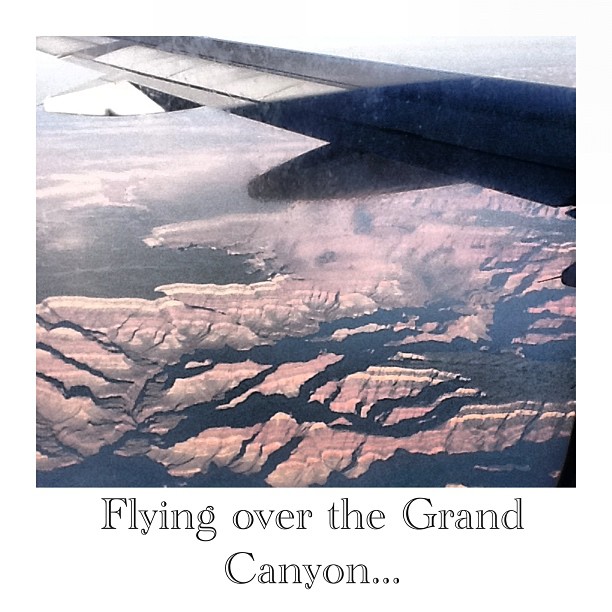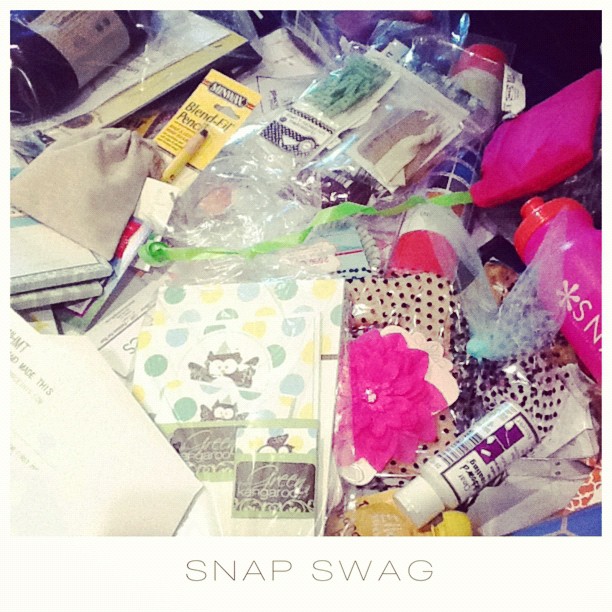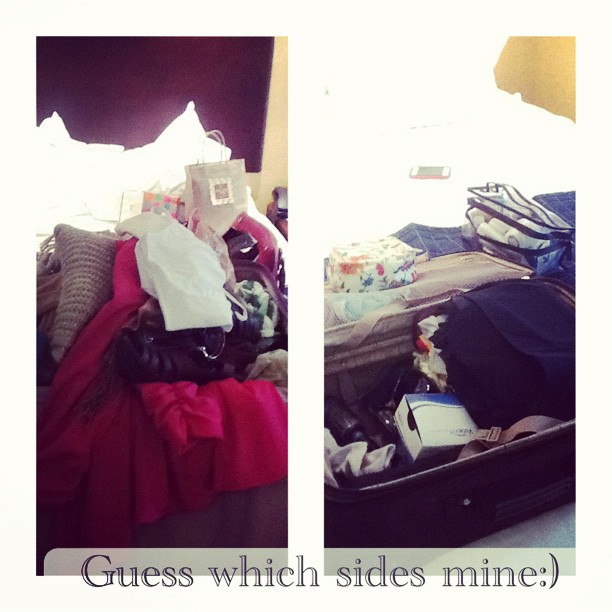 photos via my instagram stream
I'm so excited to be back to today, semi refreshed and ready to tell you guys about the great time I had at the SNAP! Conference that was held last weekend in SLC, Utah. If your not familiar with this conference, it basically a creative conference for bloggers who share handmade,craft, and DIY projects on their blogs. It's a three day event full of networking, informative classes, lots of FUN and zero sleep. Thinking back I probably should have stayed two more days just to catch up on my SLEEP. I don't know what I was thinking?! Of course your going to stay up till 2-3 o'clock in the morning talking about blog stuff, life stuff, with friends you NEVER get to see! Then you try and wake up early to take that super informative early morning photography class, but realize that's not going to happen:0) The sad part is that I HARDLY got to talk with my friends…325 + friends:0) But needless to say it was worth it just to catch up with a few and meet so many new ones.
THE CAMPUS
This year it was held on a beautiful campus, Thanksgiving Point. The campus was SO pretty you guys! So naturally I wanted to take photos of it. It wasn't unit I looked through my camera yesterday preparing for this post, I realized that 300 of the 387 photos were the campus..oh boy. Coming from AZ, Utah is such a contrast in so many ways. The tulips looked SO fake, I was waiting for the wax to melt, but it never did..ha!
When my roomy Andrea and I arrived we got dressed and headed out to get something to eat from the super cute deli they had on campus and immediately started hugging FRIENDS!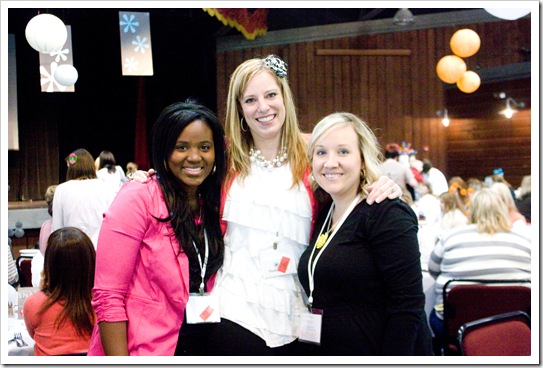 Photographed above is Nancy a super fabulous party planner in Arizona and then my new blog friend from Jeanee from UrDirtyLaundry who I will be following for all the latest trends and you all know Andrea :0) Holly was our LIFE saver and money saver. She gave us a ride to and from the airport…so sweet right?  It was so fun to chat it up with some of my favorite girls!  Each one had a story, a smile and they all were SO beautiful. The creative soul is so easy to identify, everything wanting to BUST from the inside is shown on the out. The way everyone talks about their passion, listens intently to learn more and supports each other was the most wonderful thing about this entire conference.
Building Relationships
Before I left I prayed ( like I always do before I leave on a big plane to a different state…ha!) that God would really just use me how ever he wanted and that I would make some personal connections that would help me grow as a person and also within my blog. Boy did he answer.Coming into this conference I didn't really have a network of women that I bounced ideas off of, emailed on a regular basis, or mentored ME. I guess you could say I 've been swimming alone:0) I think a lot of us newer bloggers, myself included think that the bigger blogs gals are so busy doing blogging stuff, family stuff and real life stuff that emailing them would just add to the stress and you would be a bother. Except for the occasionally email to a blog friend I felt the same. I didn't want anyone to think that I was trying to STEAL all their hard work or even knock off content or ideas. But that couldn't be further from the truth. The thing about blogging is that the better we ALL do, the better it is for our community. Just take a look at all the company's with blogger programs now. Imagine that same company only have one or two blogs to partner with. It just wouldn't be a beneficial to them! Take a look at just SOME of the amazing community of bloggers that I got to meet!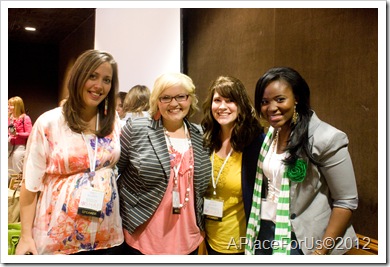 Kirsten  Michelle Traci Courtney Emily Shelley Stacy Mandy Beth
Anyways, I didn't get to talk and chat with everyone that I wanted to but the two ladies that I did get to have a conversation were a true blessing.  The night of the Queen Bee Market I ended up chatting with a very spunky sweet red headed gal named Beckie form Infarrantly Creative. Later on in our conversation I would find out that she had two more websites Knock off Décor and Roadkill Rescue,…. I KNOW. But the thing about this conversation and like many others that I had was  that they were so organic. No one tried to hard, if we had time to chat we did if not then everyone totally understood. I had seen Beckie in tons of pictures in blogland and read her blogs before but I didn't know that she would be there or even thought I would have the chance to talk with her. One of the first things she asked me was if I had a network of women who I work with. What? How did she know to ask that? Know one had EVER asked me that!? After hearing my sad pitiful answer…lol! She graciously offered to help me in anyway she could. One simple statement made me feel like I was officially invited to be a blogger. I can be honest here right??:0) I know that sounds silly but it's so true! I sometimes feel like I don't know what I'm doing or even have a clear vision for my blog and you readers do just ride along with me:0))  But to know that I can get some advice is worth so much to me! Of course I didn't get a photo of her…that's how it goes when your at a conference:0)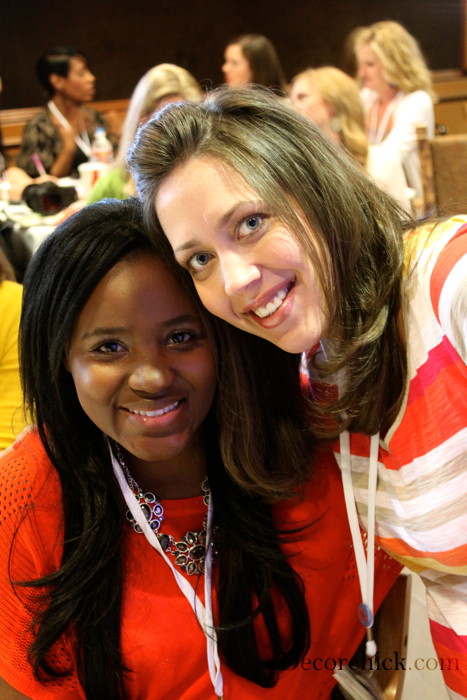 The next day I got to talk it up with another gem, Emily from DécorChick. I first met Emily through a giveaway that she hosted that I ended up winning and receiving  my first SILHOUETTE machine. I mean she was going to be my friend no matter what after that day! Ha! I had the chance to talk with her about my blog as well. Most of the time her and Andrea were giggling at me when I told them some of my business practices…lol.  She sweetly gave me some big girl advice on what I should be doing on the money making side of blogging. She even talked about a super friendly site she works with Apartment Guide! So happy I found another friend and she couldn't be any sweeter and her accent is a plus. Did I ever tell Y'ALL that I adore a southern accent?? ADORE!! I sometimes get the urge to start talking that way anytime I hear girls like Emily, Rhoda or Traci speak. But then I just stop myself and save the embarrassment.
Ok, that's enough chatting for today. Tomorrow come back and see some of the classes I took, the yummy food, snapshots of the Queen Bee Market and our DANCE party!
Would you like to see what I'm up to when I'm NOT blogging? Come and see snapshots of my everyday life via Instagram!