Yesterday I talked a lot so today I'll keep it short:0) I could just go on and on about every single detail of this fun weekend but I won't:0)
If you missed the sappy first part go here!
The Classes
The classes that I took were really easy to follow and full of information. I wish I had a recorder…no joke. Next time peeps!! I liked the fact that most of them had panels so you could hear advice from different folks. Here are just a few of the classes that I took.
Discovering and Defining your Style, panel: Shelley, Ana White Emily and Kate
Dimension, Pattern & Texture=STYLE Cynthia, Kirsten, Beth
Power of Personal on a DIY Blog Beckie, Rhoda, Char, Traci
I was cracking up at this board in my SEO class…..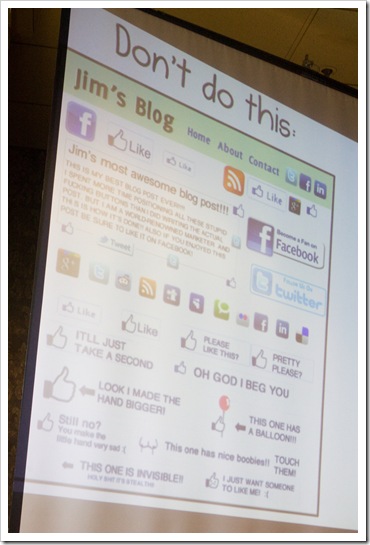 The ONE thing I took away from most of my classes was JUST BE YOU! Which was actually the theme for then entire conference!! It makes the most since in blog land. You can afford to be anyone else but yourself:0) We all were lucky to walk away with these necklaces from Amy Cornwell so we would never forget!
FOOD!
The food was fantastic!! Can I just say I was worried about what we were going to eat…LOL! I was,I was. But it was awesome! Each night dinner was served wedding reception style on white plates with folded napkins and pretty ice tea glasses. They definitely rolled out the red carpet for us:0) I think I might be the only one who took this many photos of the food…lol!
Queen Bee Market
I didn't do to much damage at the Queen Bee Market but I could of. Just look at all of this delicious handmadeness…yes..hand.made.ness.
I can't even IMAGINE how many hours of crafting, collaborating and hard work this entire conference must have took to put together. All I know is that what we received was fabulous and well thought out. The Snap team did such a great job!! Those girls are special! The sponsors they brought in were very relevant and SO friendly! Except for my cute friends from HOMESdotCOM in their fun orange shirts:0) most of the time I couldn't tell they were sponsors! They just blended into the crowd of bloggers. It's so nice to meet these brands in real life and realize that they LOVE you, just as much as you LOVE them!
Dance Party!
The last night we soaked in all the craziness of the three day conference by having a DANCE PARTY. Man, these girls know how to get down. Maybe it was the fact that we had no children attached to our legs, or maybe we were channeling that girl who was JUST 19 and had not a care in the world. Either way, that translated into us throwing are hands up in the air sometimes singing AAAAY! OH! and busting out all the words to Ice Ice Baby and I like Big Butts….true story. I was super surprised with the lyrical talents of the ones who knew all the words to 50cent…Go shorty it's your birthday….lol!
I think this verse pretty much sums it up for that last night and really the entire weekend…..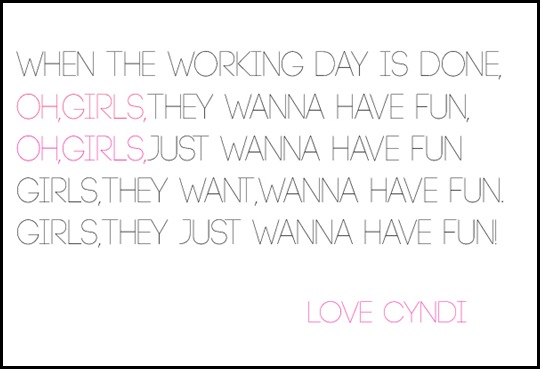 Here is a small unedited clip of our dance party….
So, will I see you next year? Cause you know there's gonna be a next year!!!