This is a Sponsored post written by me on behalf of Miracle-Gro for SocialSpark. All opinions are 100% mine.
With the kids home all day during the Summer it's easy to have the B word slip up from time to time. " Mommy I'm BORED"!! One of the things that the kids wanted to do this Summer was get their little hands dirty in the garden. While we don't have a full blown garden I thought we could get started with some herbs for the kitchen. With inspiration from these fun garden projects, I found a super simple way to introduce your kids to the concept of a garden and the act of gardening.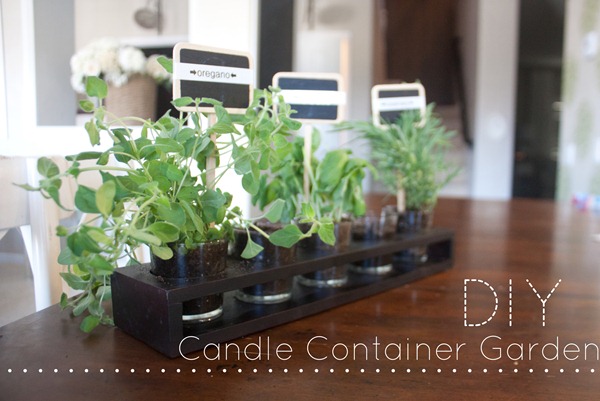 Here's what you will need: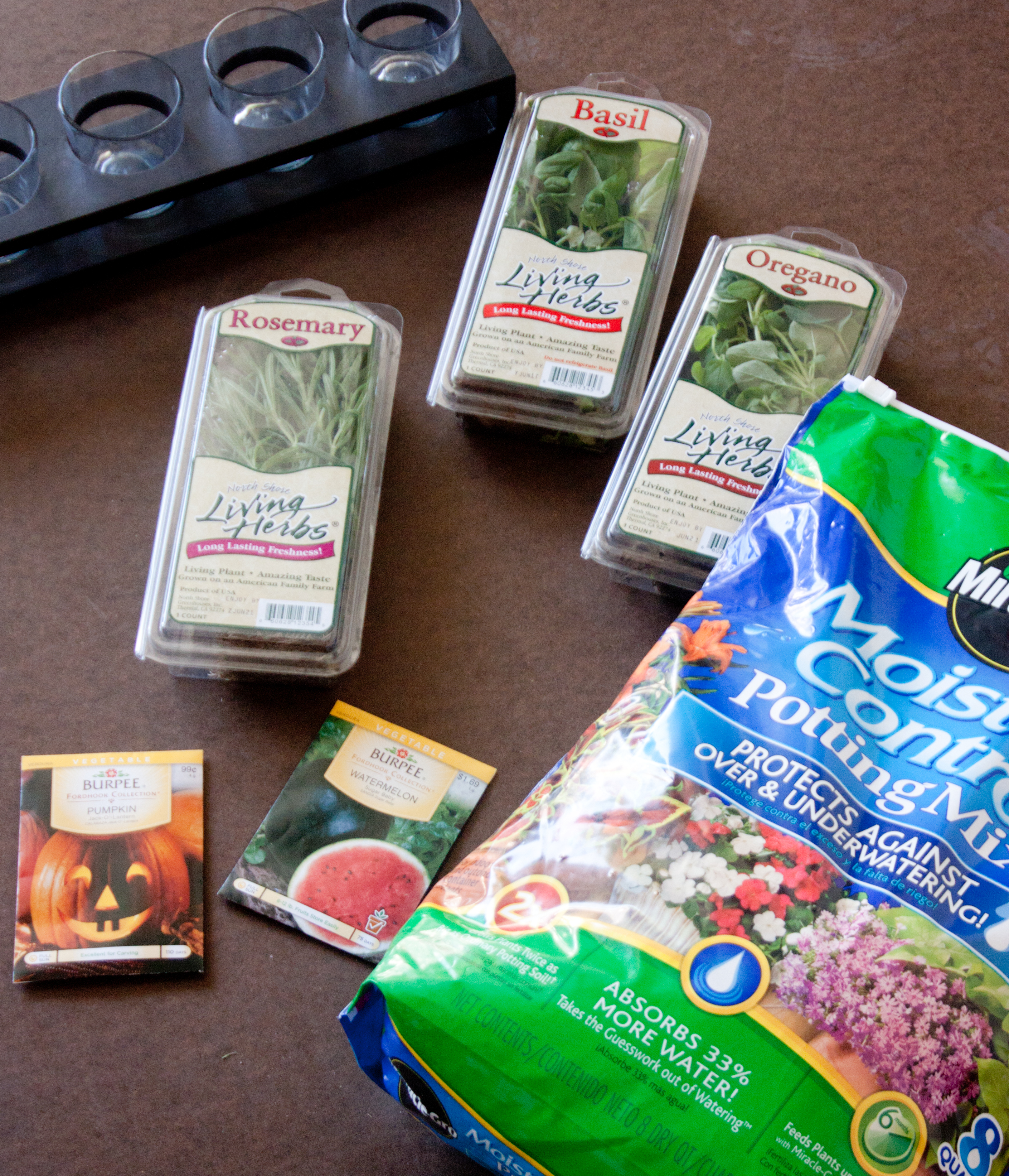 Old candle holder

Mini Votives

Moisture Control

Miracle-Gro

Small herbs Basil, Rosemary, Mint. etc. or seeds

Small Spoon and Paper Plates

Water

Labels
First pour about 2 cups of soil onto a paper plate for each child participating along with a spoon for scooping.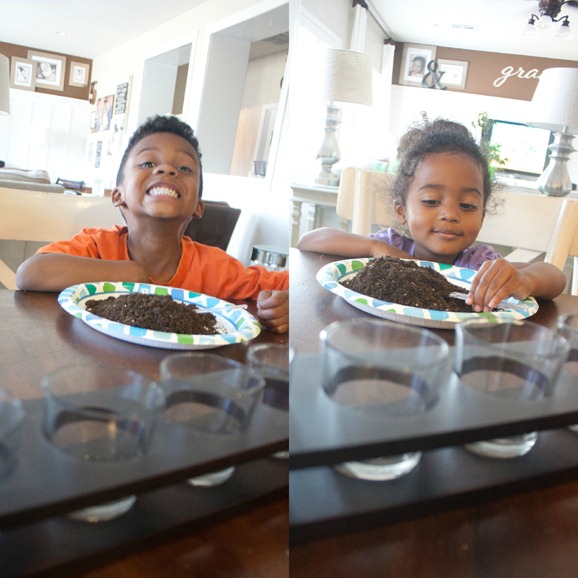 Next have each child scoop two spoonful's of dirt into each cup.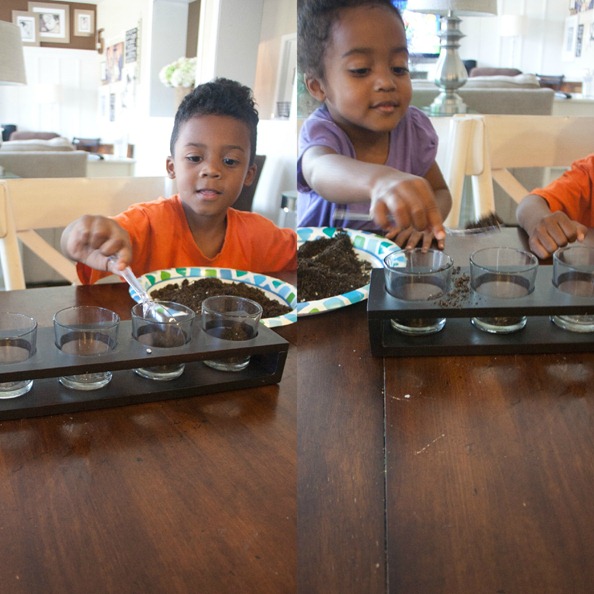 Next allow the children to plant the herbs and seeds. For the plants we used an herb that still had the roots. So we broke it apart a bit and placed it into the container and filled in the gaps with the soil. I then told them to press it the soil down with their littler fingers. A little sensory action for them is always good:0)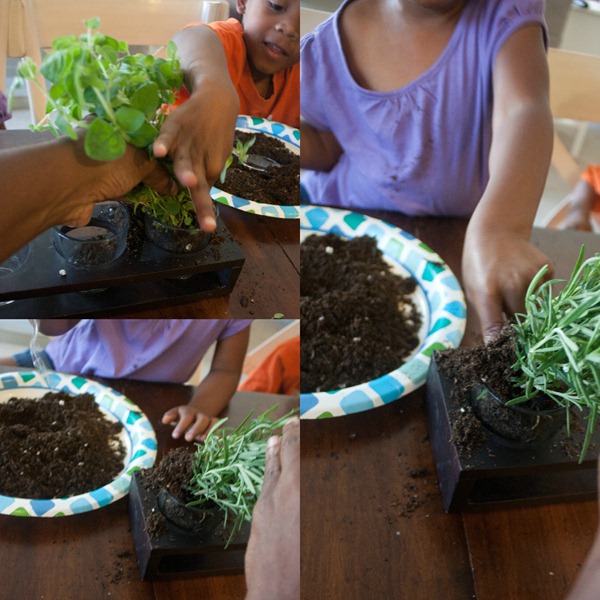 Same process for the seeds. We put a few seeds in, covered and pressed.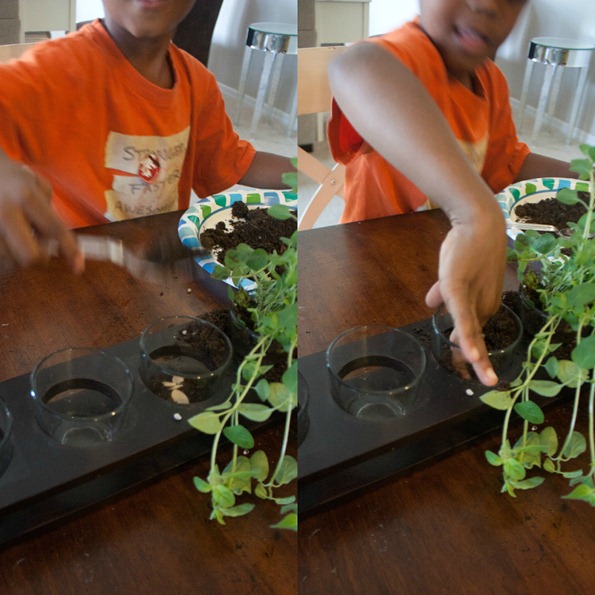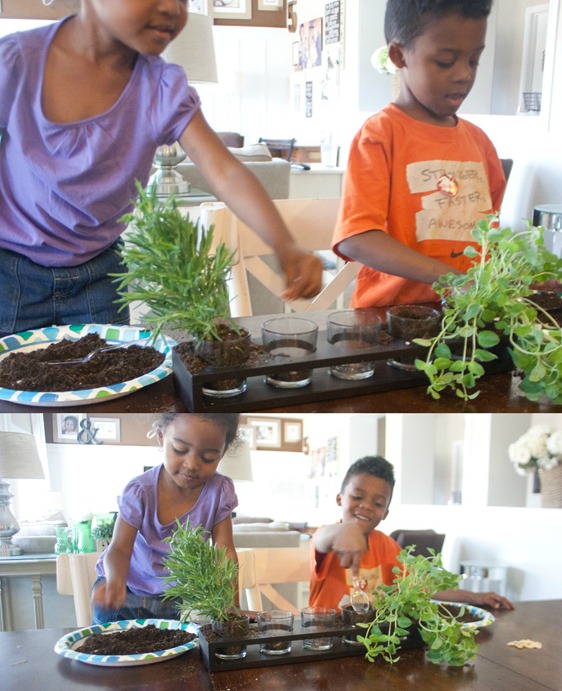 Then I just let them have at it and guided them all the way. Mess and all!
I then added some labels using my label maker and chalkboard markers.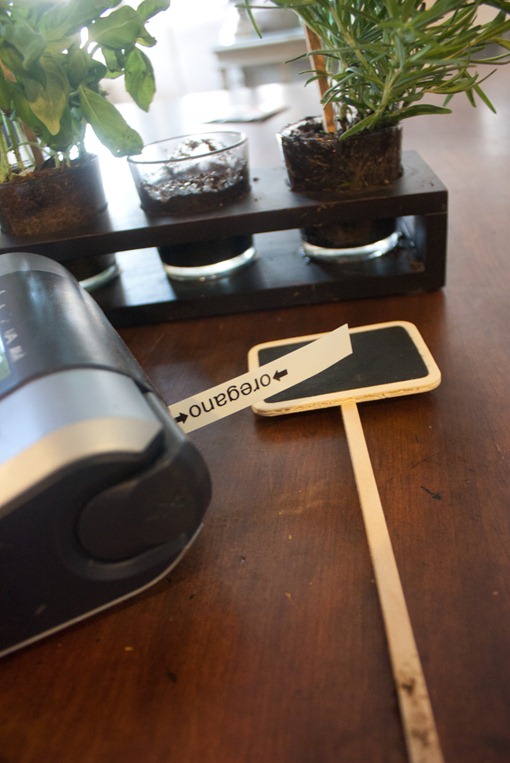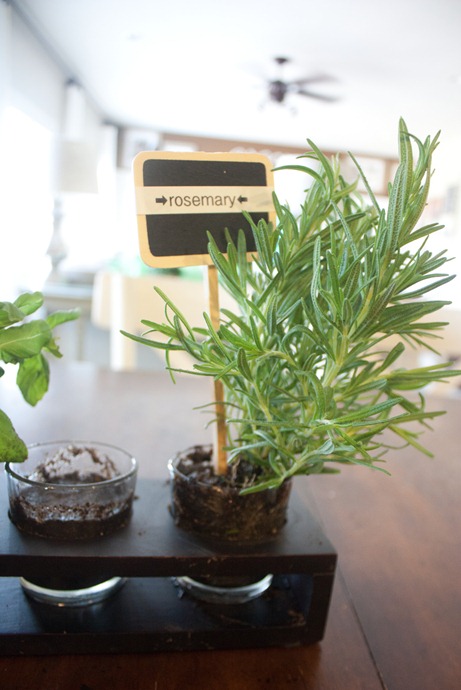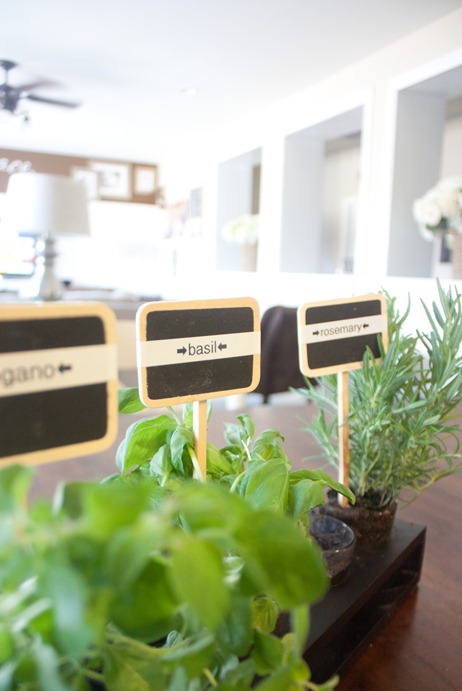 After that I had the kids water them using a spray bottle. I think this is ideal if your not wanting a mess and it gives this kids a little independence and they can do this daily! With Moisture Control Potting Mix it absorbs 33% more water than ordinary potting soil and protects against over and underwatering! Which is why most of my gardens don't grow:0) But it's perfect for anxious little hands who want to water every hour!
*If your starting your garden from scratch with seeds there will come a point where your plant will outgrow this mini container:0) Go ahead and transfer it into the garden or a BIGGER container for more growth. As soon as these watermelon and pumpkin start to sprout we will transport them into the ground!
Remember kid projects don't have to be over complicated. Make them SIMPLE. Pull out things you already have, old supplies and let them have fun! My kids can't wait to see something sprout from those little seeds. Tonight I plan on having them clip some herbs from our candle garden for dinner tonight. They love to take ownership and be included in "grownup" things. Planting teaches patience and teamwork all a the same time. What a great way to GRO:0)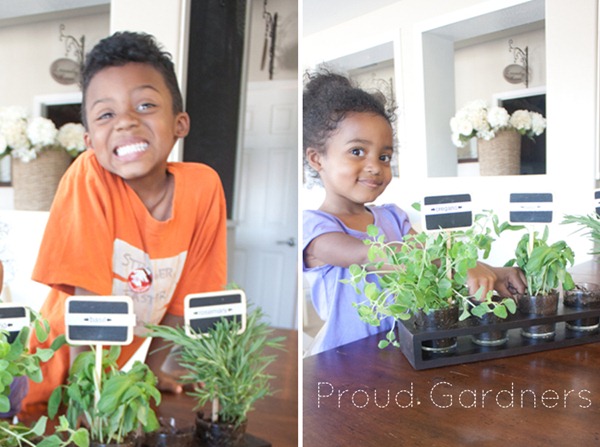 What fun garden ideas do you have planned for this Summer? Are your kids going to be involved in the process? This Summer Scotts Miracle-GRO is encouraging us all to get out our green thumbs and join The Gro Project! Share your projects along with us:0) You can also check out Miracle-GRO on Pinterest where you will find even more fun projects to get your green thump UP!