We had our shutters installed downstairs Friday!!! Loving them!!!
Before:
When we first moved into our home back in July 09' it didn't have any window treatments…the previous owners decided that they needed to take them ALL! Why? lol! I don't know, but we have lived without them all this time! We had sunscreens that gave us tons of privacy and blocked out the harsh HEAT! Which is nice but the down fall was that it blocked out tons of sun…I absolutely love the sunshine and light shining through my windows! It's beautiful!! So we took them off on most of the downstairs windows…in return we had NO privacy and WAY to much sun:0)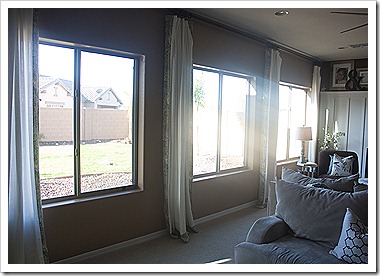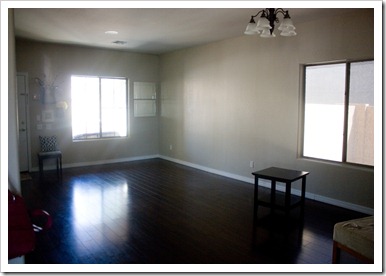 After:
So the shutters where the perfect solution! They give us a lot of sunlight during the day, doesn't put any glares on our tv and gives us the privacy that we want and well they just look pretty! We choose the 4.5 in louvers and had them sprayed and AZ white with no extra charge! I'm so happy and my hubby is even happier about the amazing deal we got on them!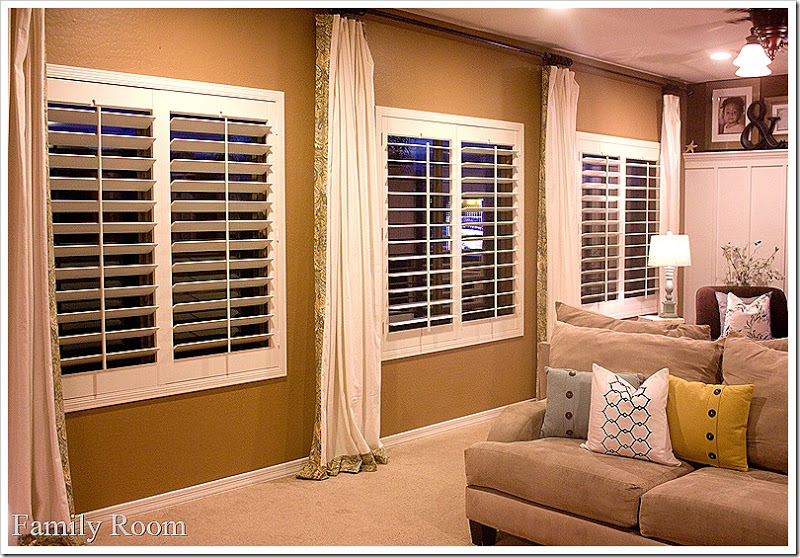 What a difference right?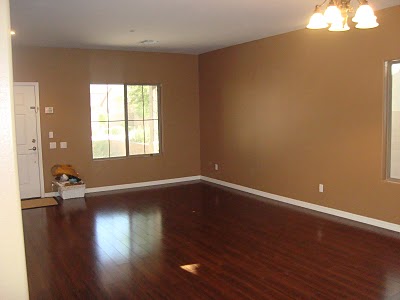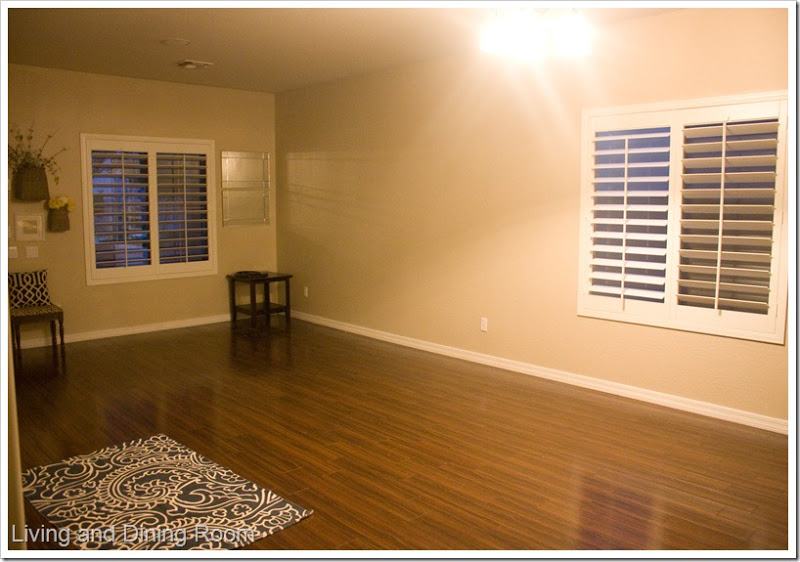 We did the downstairs kitchen as well and the office WILL have shutters too!!
So great doing things to our home little by little! A year and a half without anything on my window just about drove me crazy but it was worth the wait! 
0