Shutterfly Wedding Stationery
This post is sponsored and may contain affiliate links, please read my disclosure policy.
This post is brought to you by Shutterfly, in partnership with Just Destiny Mag.
If you're engaged or know someone who is you might want to take a few moments to pin:0) Everyone knows how crazy expensive weddings can become. I remember being so stressed out when I was planning my wedding back in 2005. We had the internet but no Pinterest and definitely no wedding invitations that offered so much character. Wedding invitations really set the tone for your entire wedding. It's the first introduction of you and your groom to be! So when I was introduced to Shutterfly's new line of wedding invitations, I was pretty excited to see what they had to offer!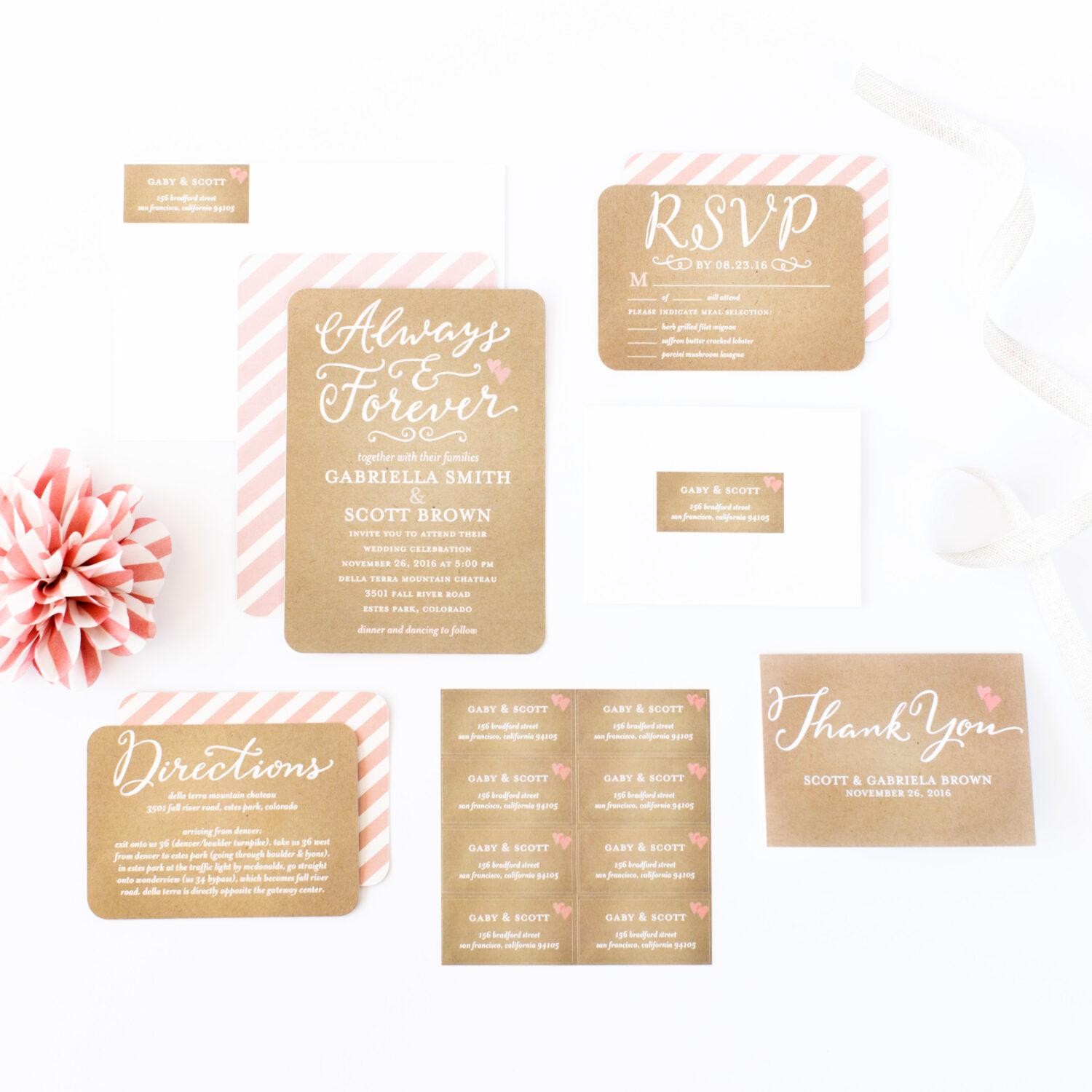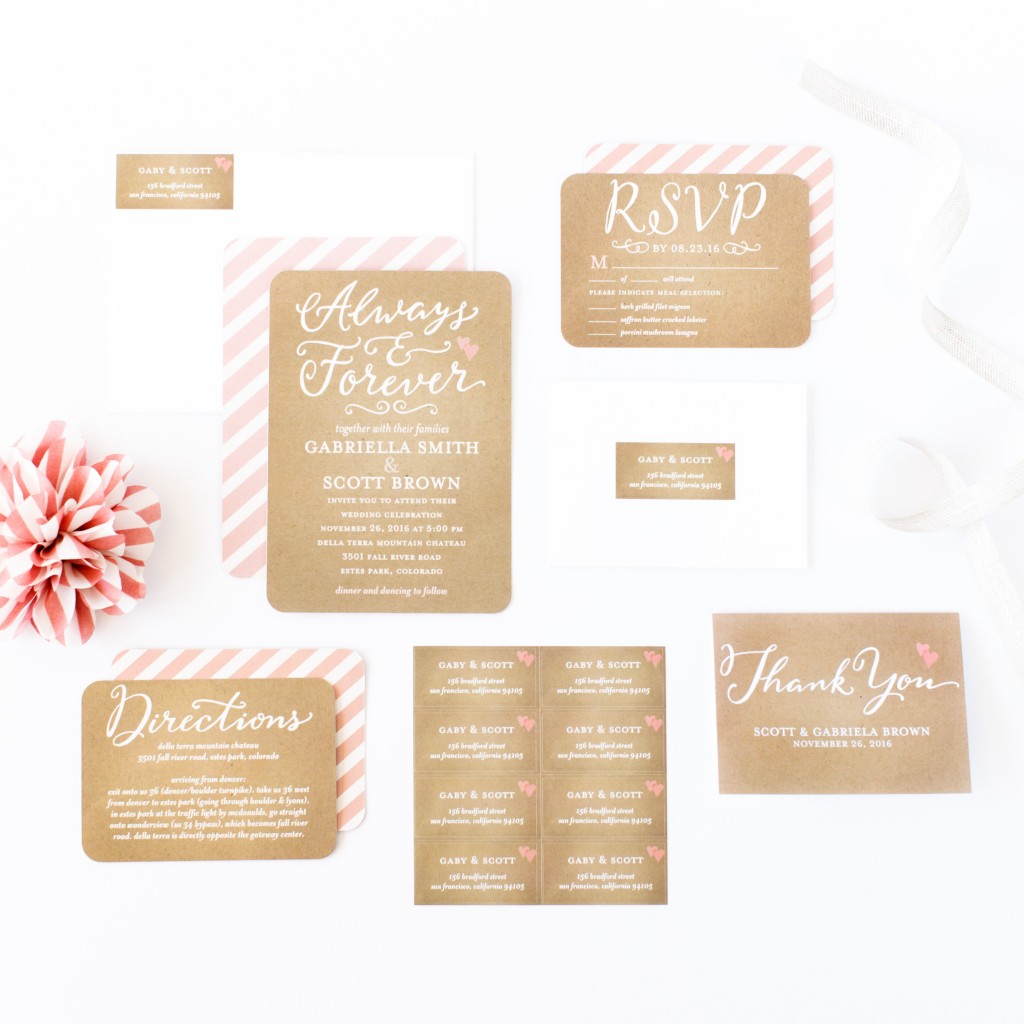 These beautiful Forever Heart kraft paper invitations paired with a sweet font and a pair of hearts are the perfect start for any wedding. With soft and sweet color palette you can lean towards a country wedding in the backyard or something more intimate in a small church. This collection comes with an entire suite of products to really tie in the entire theme. Address labels, direction cards, rsvp cards and even thank you cards to match!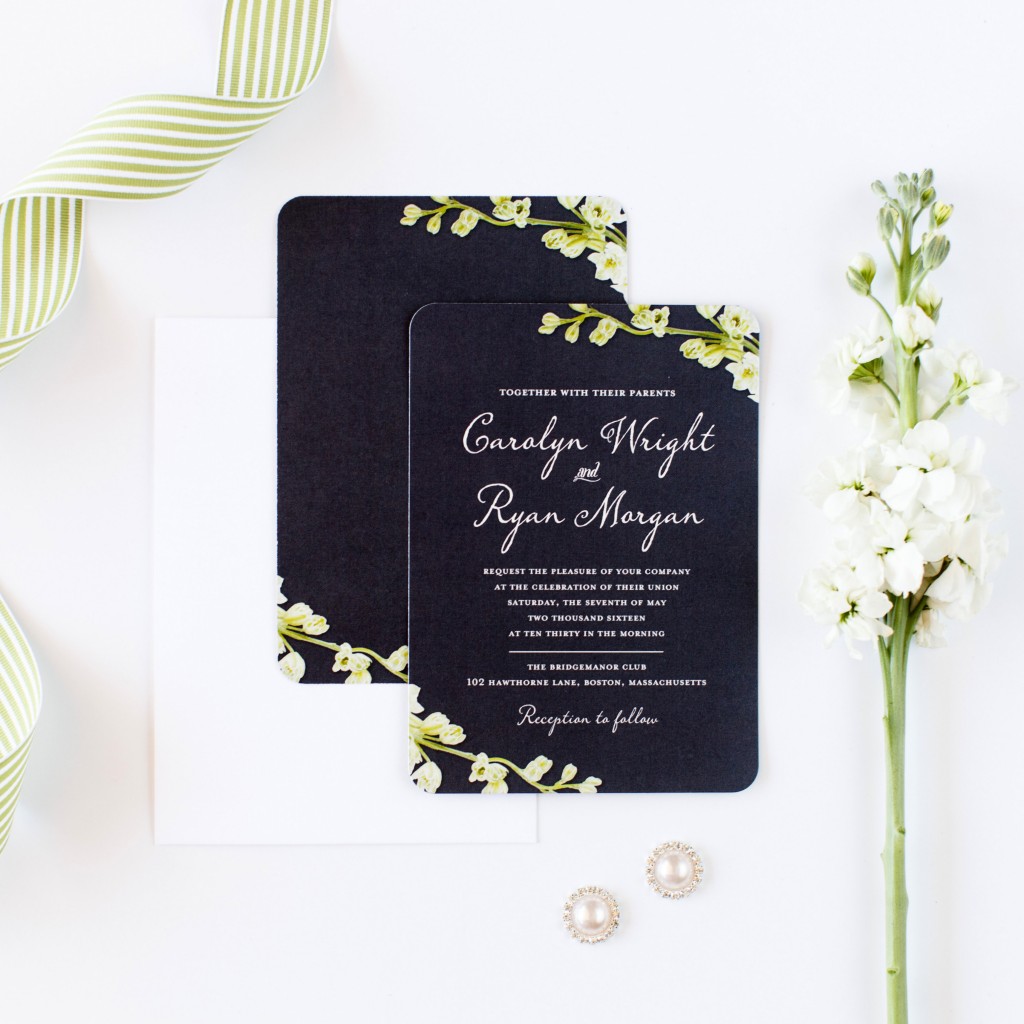 The color combination above is called A Budding Romance for a reason. The flowers are sweet and the black backdrop adds so much drama to the entire invitation. It's not to feminine or masculine. I personally love the contrast and it reminds me alot of a chalkboard!
The FOREVER invitation is simple and pretty. The light blue and black script lettering makes it perfect for a black tie event without the high end price tag. It also comes in a sophisticated black and white color theme as well, which more traditional and classic brides like myself will appreciate! ♥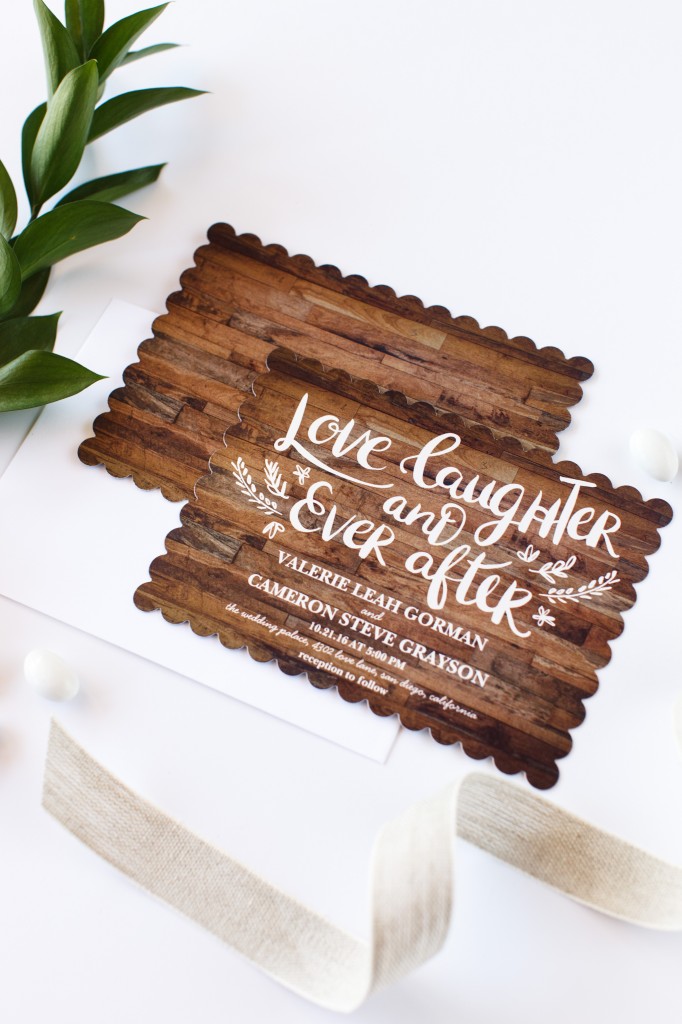 When I saw this invitation I just knew I had to share because of the rustic feel i got from it. I can imagine sending these invites out for a wedding on a farm or in the country. So perfectly sweet and the Love and Laughter lettering makes me so HAPPY!
There are so many more invites over on Shutterfly.com that you will be blown away with! I love it when good companies make it a point to help dreams come true without breaking the bank!
Styling by The TomKat Studio | Photography by Ten22 Studio
Thanks to Shutterfly for sponsoring today's post!