Some of you may be waiting for the snow to melt while others are enjoying temperatures up to 90 degrees, either way, the calendar says spring is fast approaching. With spring comes flowers, wonderful weather, all things new, spring break, and of course Easter. I teamed up with some of my very favorite local bloggers and creatives to bring you guys some tips on how to set a beautiful Easter table using some inspiring products from

World Market.
[line]Texture[line]
[left] Whenever I set the table I love starting off with a neutral setting. Using a white table cloth over a fold up table is a great way to set the scene. Texture is also another very important element when it comes to any table because it visually gives a lot of interest. Remember texture is the feel AND appearance of surface.Use this element to give your table life! I love these
wicker chargers
from World Market coupled up with a
classic beaded plate
. Together they keep things neutral but also add an elegant and fresh look. [pullquote width="250″ float="left"]
Remember texture is the feel AND appearance of surface
. Use this element to give your table life.[/pullquote] [/left] [right]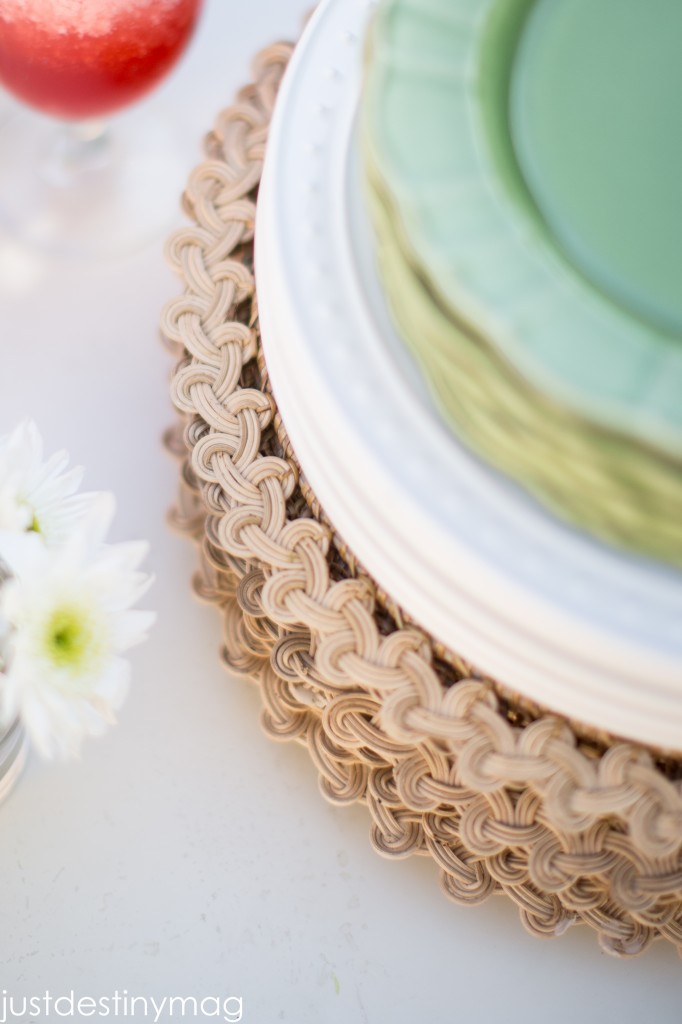 [/right]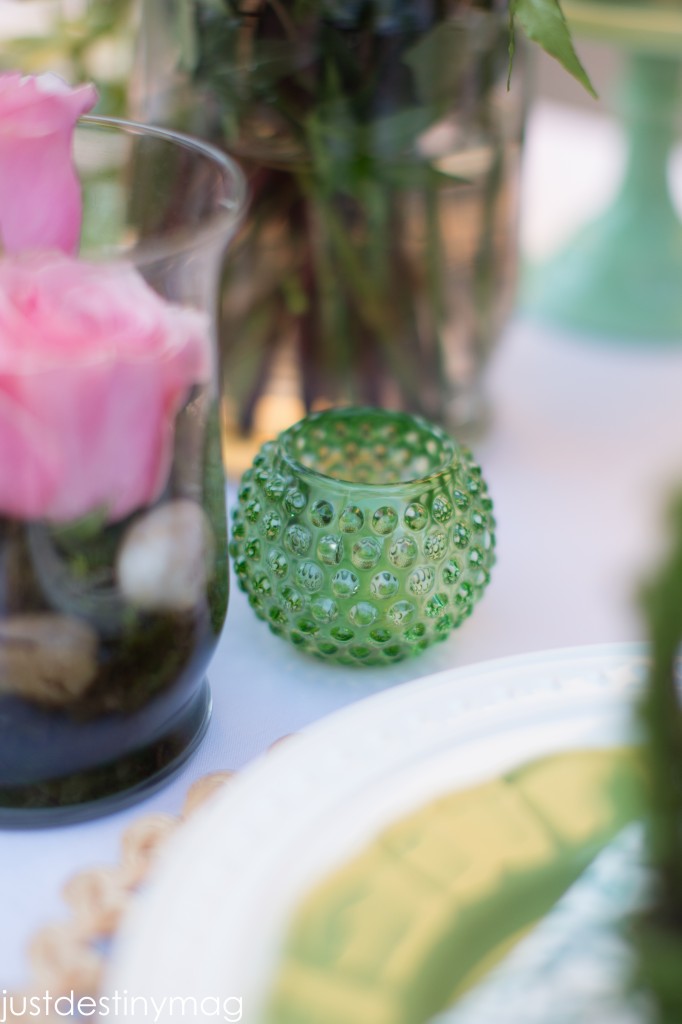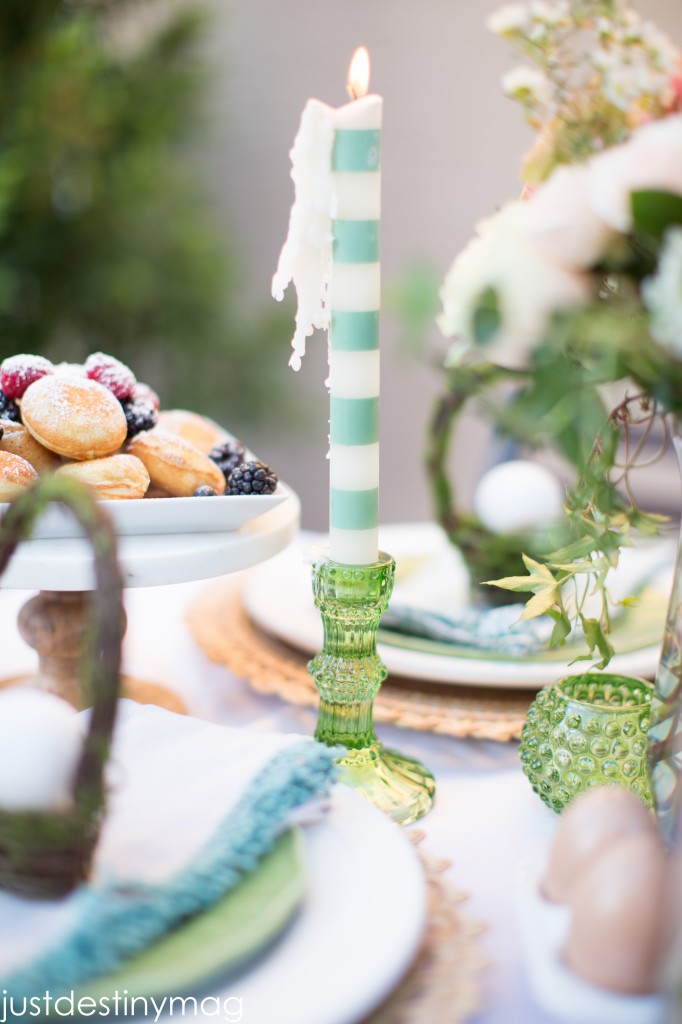 Find these green glass candle holders here and striped candles here!
[line]Color[line]
[left]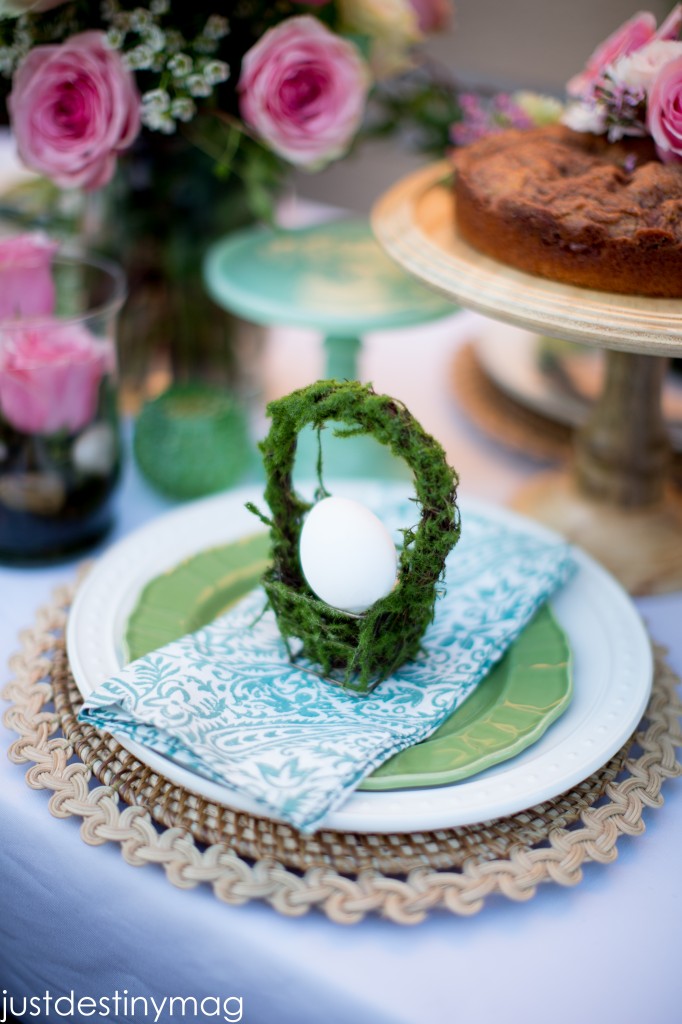 [/left] [right] Color is essential to any table as well as texture even if you only have 1 or two colors choices. It really helps tie in all of the other elements of the table. For this table I added a green plate with fun shape to my already heavy textured charger and white plate. To top it off I also added a blue napkin in a gorgeous pattern. All four products make for a wonderful place setting for your friends to admire. You can use this formula for just about any table you set!
Textured Charger + Large White Plate + Salad Plate in 1st color + Napkin in 2nd color = One Beautiful Table Setting

[/right]
I topped off the place setting with these adorable mini moss baskets. They can also hold candies for your guests or act as place card settings as well!
Flowers also can also be a way to add color to your table. The wonderful Michelle from Studio Fiore AZ created these beautiful arrangements in a beautiful blush pink. This a great way to add in a third color to the table and a great way to bring in some natural elements too! Mixing traditional vases and glass hurricanes from World Market, Michelle turned a very affordable product into a garden inspired centerpiece.
[line]Height[line]
The final element I always make sure to use when setting the table is height. Traditionally centerpieces need to remain pretty low for conversational pieces. But don't be afraid to set the initial table using tall pieces and moving them over to a buffet during dinner time.
Use cakes plates in different heights to highlight delicious foods.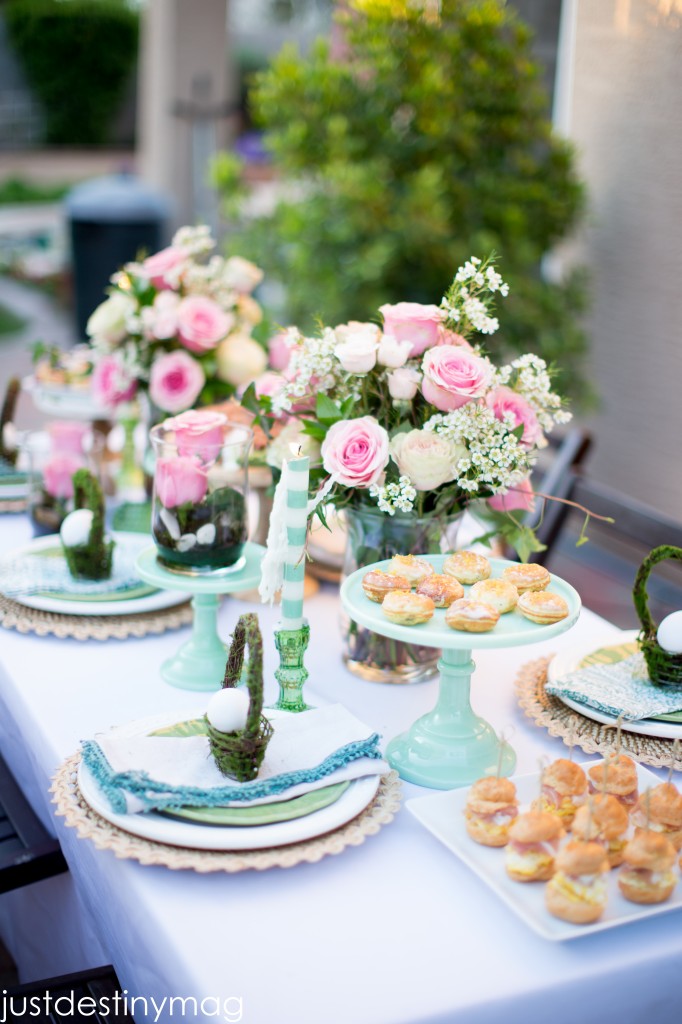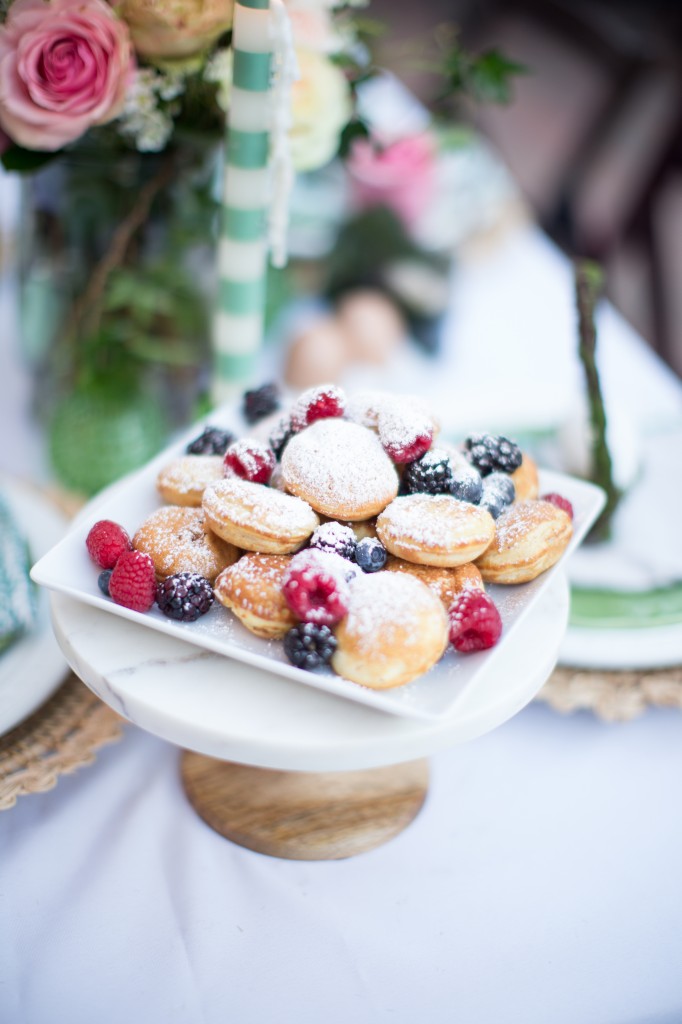 I love this example of how a variety of heights brings the table together.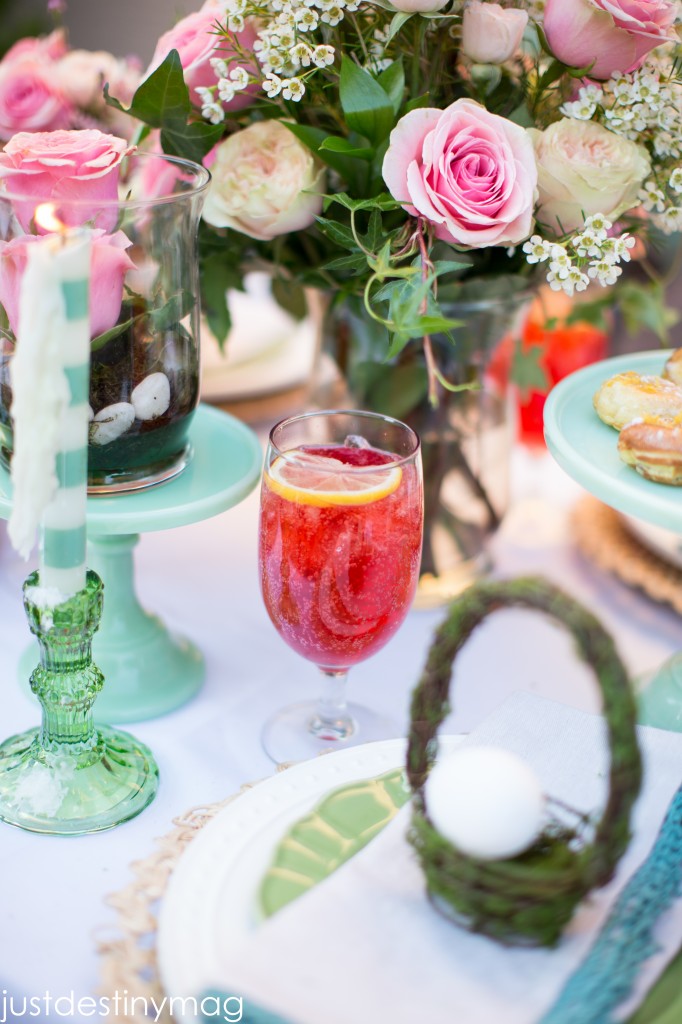 To see the more of this shoot visit my latest post here featuring bloggers from:
This is a collaboration post with World Market. Bloggers featured have been compensated for participation in this promotion. All opinions are ours.