So I am so excited to come back with a SWEET giveaway for you guys!
The holidays are coming up and with that us women LONG for some sweet smelling aromas to make our homes feel warm and inviting. I was so thrilled to receive and message from a sweet high school friend Hia asking me to test of some of her Scentsy products.
Um. YES please:0)
What are Scentsy Candles you ask? Here's what they have to say…..
"Scentsy Candles are a completely new way to enjoy the glow and scents of candles.  Our hand-made Scentsy Candles are made to extremely high Candle Warmer quality guidelines.  We want customers who Buy Scentsy Warmers to know their Scentsy Candle will last a lifetime.  Scentsy Candles are packed full too.  We completely fill our Scentsy Candle wax containers to the max to give you the best value when you Buy Scentsy Candles. Our Scentsy Candles are powered buy a 15 watt light bulb for the plug-in Candle Warmer, a 20 watt light bulb for the mid-size Candle Warmer, and a 25 watt light bulb for the full-size Candle Warmer.  These low heat bulbs gently melt the Scentsy Candle wax bars to release 80 hours of one of our 80 authentic fragrances."
So here is how it works
Get yourself a WARMER………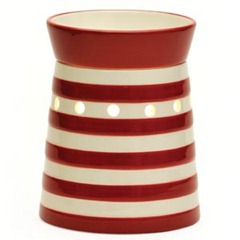 Pick out your favorite Scents and order a bar or two.
If you really love it then you'll need a big ole brick.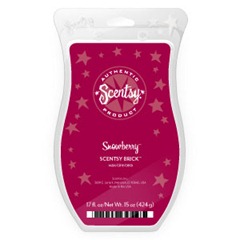 Break off a couple of pieces, put it on top and turn it on. 
Now do a little dance as your home begins to come alive…skip or even clean:0)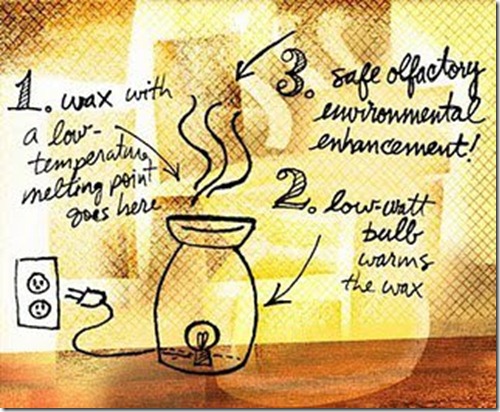 Check out some of the magnificent…(I love that word) things that I got to try out!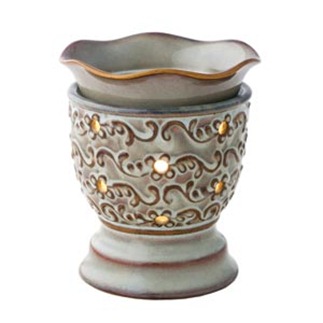 Large Warmer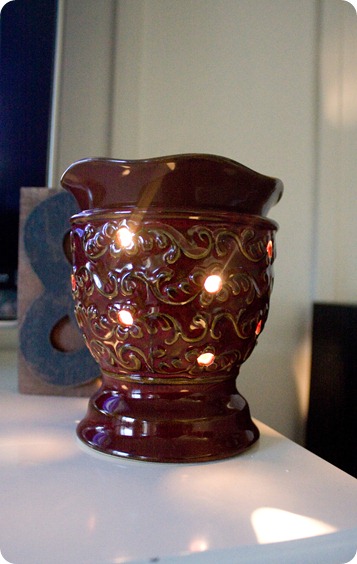 This larger warmer is from the Renaissance Collection  and I tried the scents Home Sweet Home and Tangerine Citrus and they are to DIE for. It smells  amazing! WOW. Seriously girls, this is must have and its effortless!  I recommend the scents Home Sweet Home and Welcome Home for your everyday year around use. I tested it in my living room area and my master bedroom and the scent carried very well. If you have a large living area, one that connects to your kitchen and breakfast nook, you will need two of these to fill up the entire room:0) You can even try mixing two scents together to get your very own custom scent!
I also tried this Travel Tin when Reggie and I went out to Virginia last week. Let me tell you he really enjoyed having all of his clothing smell so fresh. This one is called Simply Irresistible and is from the Romance collection!!!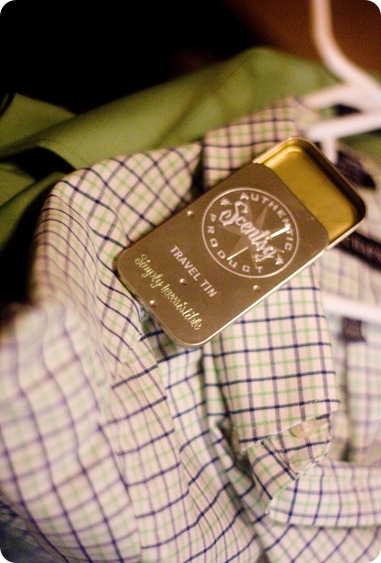 They also have a Scentsy MAN line…..WHAT? Genius…..I mean think about all the single men who don't want there home smelling like lilies and lavender!!! lol! This would be a perfect gift for the bachelor in your life.
Another favorite scent of mine in the Romance collection was …..French Kiss. Now if you get your self a LARGE warmer..a small warmer..a sachet…room spray or a plug in with this scent…… BOwCHICABOWOW this is what we call the baby making scent:0) lol…I am just saying.  Perfect for your master bedroom:0)
If your guy has his own office then this would be PERFECT:0) and yes, they do have a football one too:0) This is totally safe for the office because it NOT a candle:0) No fire hazard here:0)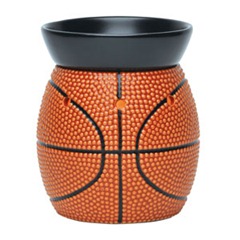 They also have a line of Room Sprays……….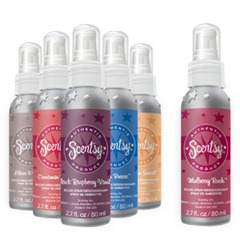 I ordered the scent Snowberry which I fell in LOVE with during our testing session  and it was NOT disappointing. The first thing I thought was wow, the bottle is small. But it's only because you only need about three pumps of the stuff and your room is FULL of wonderfulness.  Here is my suggestion, go to all the corners of your room and spray outwards towards the center of the room….and bingo your room  smells great and it last for a couple of hours. This is perfect when company is coming over and your forgot to turn on your burner!!! DING:0)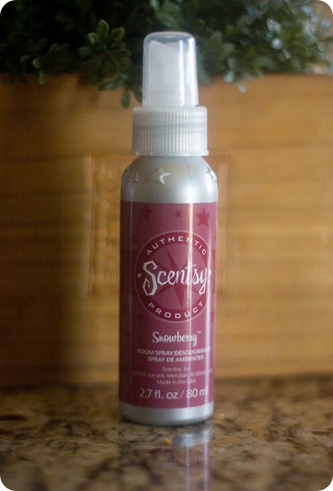 Now lets talk about the Scent Packs. They are my FAVORITE. Favorite LOVE LOVE LOVE THEM. You just put them in a room or a closet and forget about them!! I put one in Alivyas room and I want like 55 more for the rest of my home! This one is Black Raspberry  Vanilla.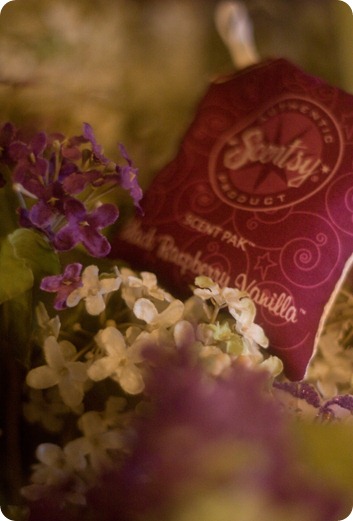 I put it in her closet about two weeks ago and the smell is still amazingly strong. The smaller the space the more POW you get. Again LOVE these.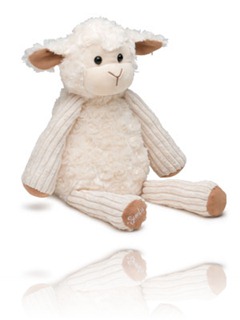 Get one of the stuffed animal and you can stuff it with the Scent Pack and put in your children's room on a shelf….CUTE:0) They also have a Nursery scent Bar…..the possibilities are endless!
The last thing I got to test run was the plug -in and yep, it's perfect. It's like a little night:0) You really can't compare these to the regular plug-in by you know who. The scent is so SO much better and again carries so well. This is perfect for bathroom and kitchens that have a plug that is high so its out of the way of anyone who is under 4ft tall…uh huh,you know who I am talking about.:0)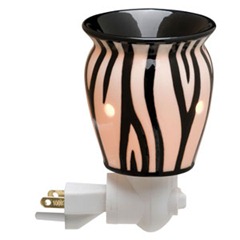 Isn't this so cute!

I know what your thinking…I need one of these…like now…the holidays are coming up and I would love it if my home smelled like  you just want to lick it……So you cant wait to try one out huh? Well Miss Hia  (pronounced HI) is just SO generous that she is giving away a free Mid size warmer and a bar to one luck reader! So this is how you can enter……each ONE is an entry…WOW!!!
1. Visit her Scentsy Page and pick out a Mid Size warmer you would LOVE to have and  one scent that makes your heart piter pater …..Comeback and comment.
2.Hit Like on her facebook page Scents to Smell and comeback and tell me you did it!
3. Leave a comment on her facebook page telling her how awesome she is and which Mid-Size warmer you would LOVE to have and the matching scent to go with it.
4. Sign up for her newsletter to be the first to know about discounts  and other fun stuff and giveaways….again let me know.
This giveaway is open to my loyal A place for US followers.
Giveaway ends in two weeks from today!!!!