This holiday season, as part of a sponsored post for Collective Bias® I purchased a new #IntelTablet to experience the power of Intel Inside.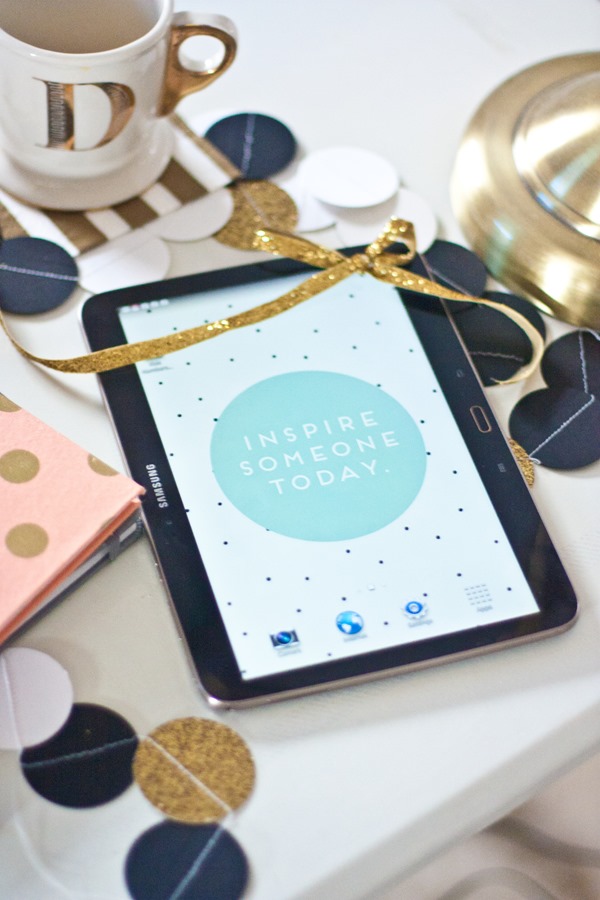 Like so many of you, I think this holiday season is the season of tablets! Big, small, readers, lightweight, for kids, etc these tablets have it all! But my question is how do I know which one is for me?I like to do a lot of stuff on my computer, but it would be nice to have something a little more portable! So when I was in need of a new tablet  I headed over to my local Best Buy and had a little talk with the blue shirted guys there. I love the fact that they actually know what they're talking about! I consider myself of a techy. I know more than the average Joe, but I always like to learn new things about certain devices and it's awesome to talk to someone who KNOWS there stuff.
I told him everything I wanted in a tablet. Light weight, fits in my purse, can play music, I can blog with, something my kids can use and I would love having and it not be a pain to carry.  He pointed out an Intel based tablet by Samsung that would knock my paints off and well it did!  Why Intel I asked? Short answer? If your going to be mulit tasking like myself then Intel processor will help you do things faster and more efficient. Editing photos with Adobe Photoshop express or changing your TV with the remote app, Samsung Galaxy Tablet does SO much for you. WINNER!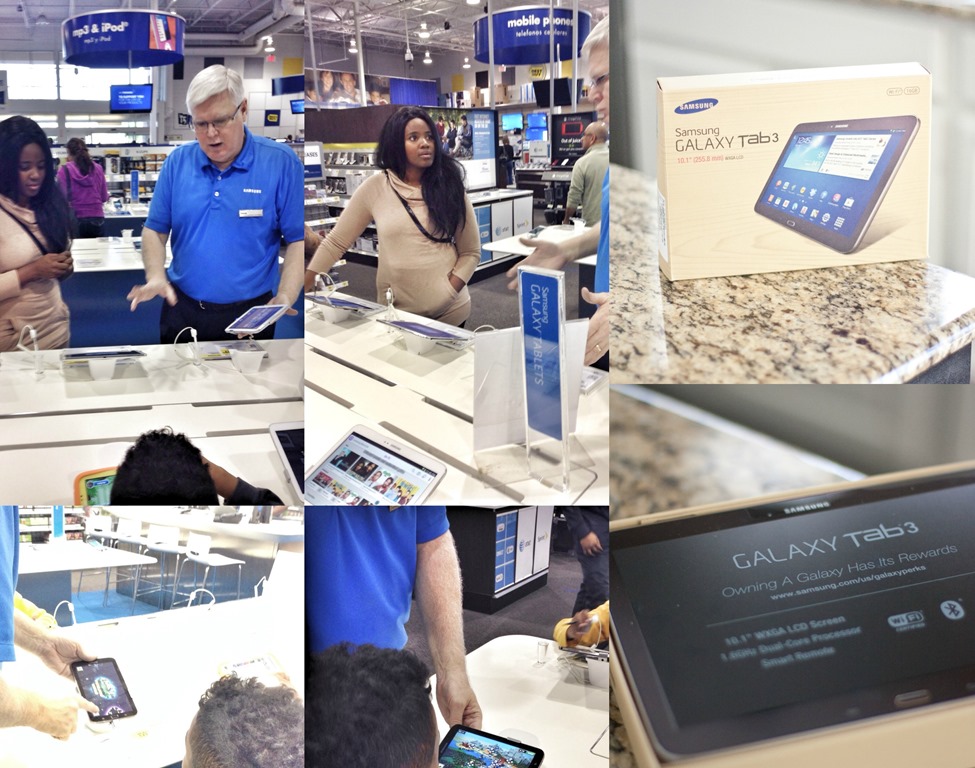 From morning till evening this Samsung tablet is my new best friend. It keeps me productive and the kids entertained. This tablet hasn't  left my side! ha! You really never know how convenient it is to have until you actually have one.
I'm not a morning person at all. AT all. I don't drink coffee, but I do love a nice cup of tea or hot chocolate. I love the fact that I can open up my tablet first thing in the morning and look at my customize homepage. With the use of widgets I'm able to put the most important apps in front! My alarm clock, email, weather and calendar. If you're a Google lover then you will be very familiar with the Android operating system. Feels like home:0)
When the the kids are all off to school and I have a few hours I can surf the internet with breeze.  Right now I'm doing all kinds of Christmas shopping online! oh you too! The  screen is nice and bright and easy to swipe and browse multiple sties at a time.I can also use my tablet as a reader. Perfect for morning devotionals!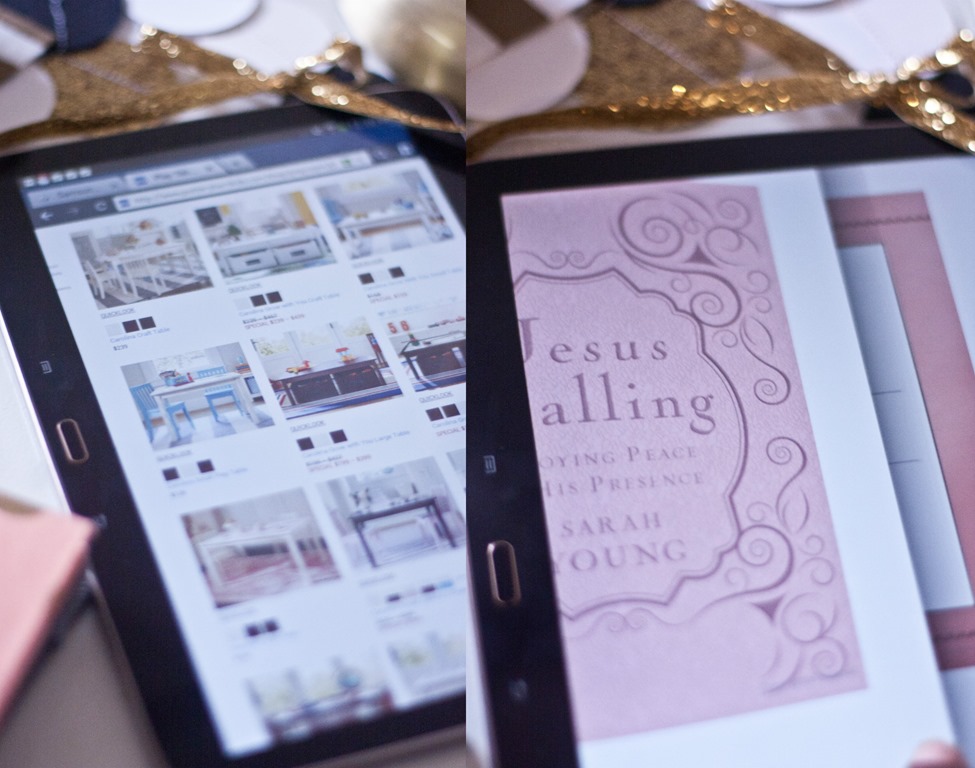 During Thanksgiving I propped up my android tablet in the kitchen so I could easily follow recipes as I prepared Thanksgiving dinner. I love the fact that you can customize how long you want you tablet to stay on. I HATE when your are in the middle of a recipe and the tablet turns off. With a simple setting you can leave you tablet on for up to 30 minutes at a time. It has an AMAZING battery life that allows you to use your tablet nonstop during the entire day.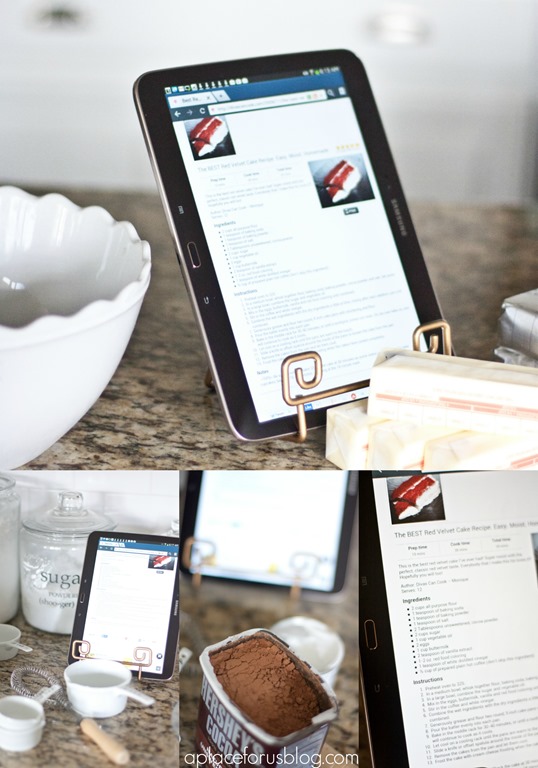 One of the coolest features is the remote! I LOVE this. How genius right? I mean I always lose the remote. But I rarely ever mis place my tablet..lol and I'm usually in front of the TV when I'm using my tablet. So when I want to change the channel I can do it right on my tablet. All you need is the smart remote app which is already included. After a couple of VERY easy steps, you have a remote right on your tablet! Tada!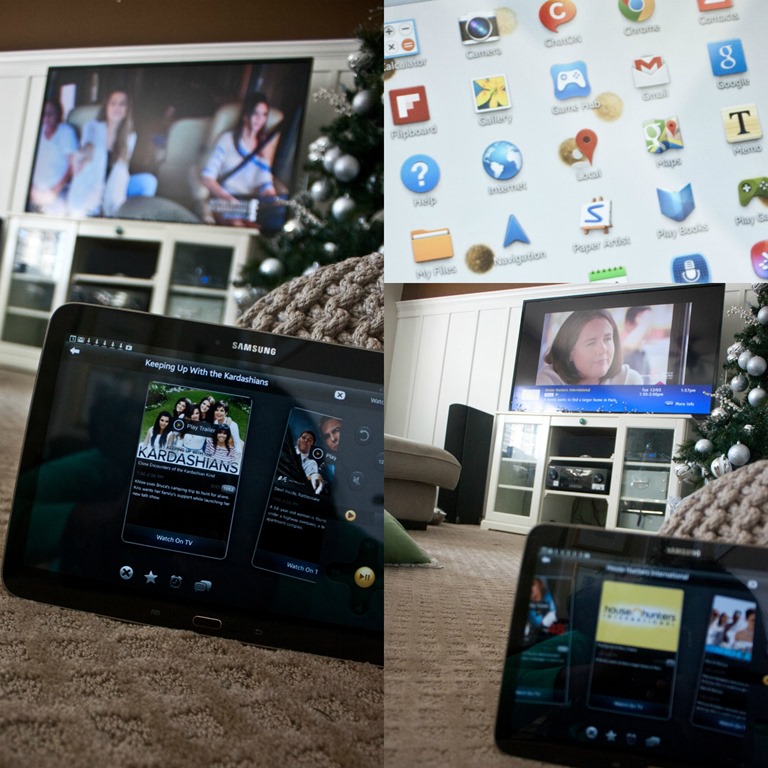 The fact that this tablet is Intel based makes it like a small computer for me. So blogging and shopping is a breeze. I think I will ask Santa for a Bluetooth keyboard just to make it easier for me!
Of course when mommy is busy and doing chores around the house, the Samsung Tablet helps me keep the kids entertained any happy with a GAZILLION kid friendly apps! I'm not big on video games, so if the kids are playing any type of games they are almost always educational ones. Maybe it's the teacher in me:0) or just the mommy in me! But my little ones love to catch up on their favorite shows too! You can easily find your way to educational games and shows in Google Play which is were you can download all types of apps by category.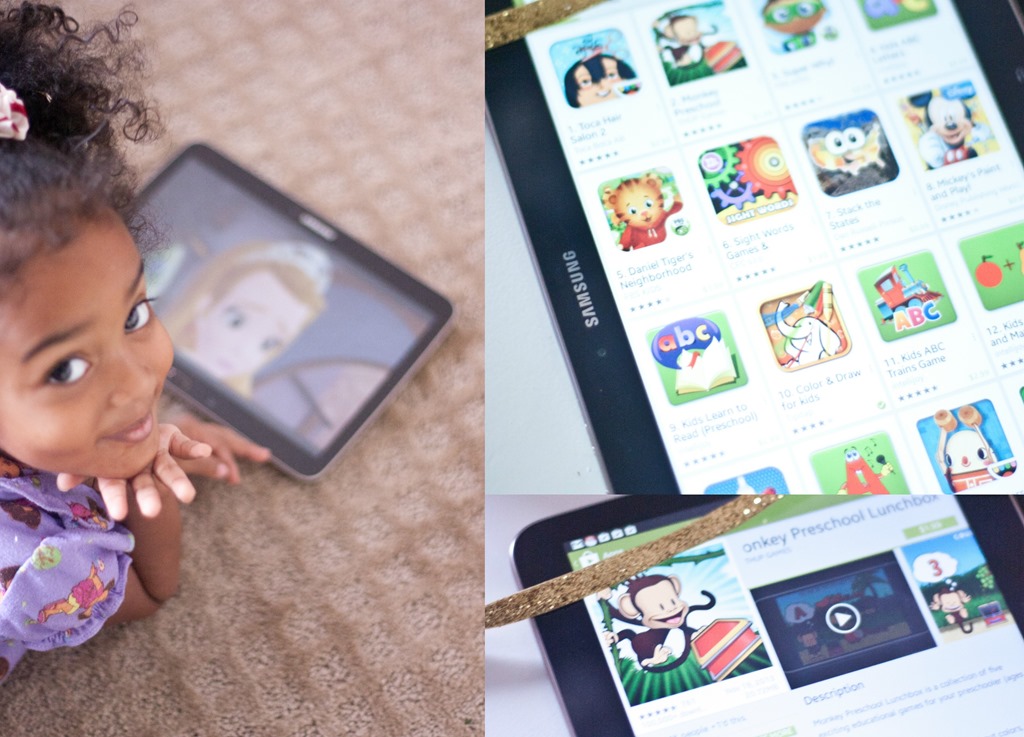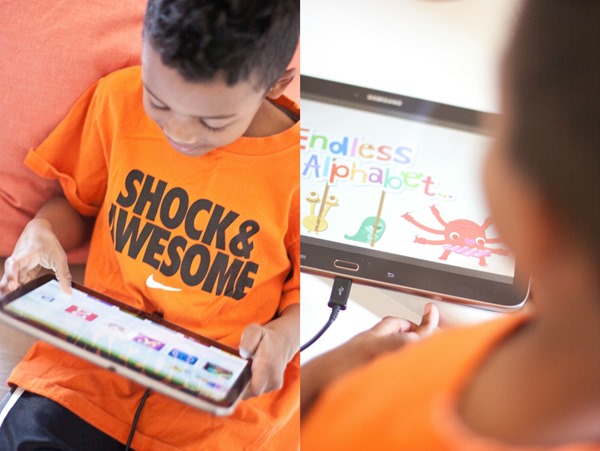 So yeah, I'm loving my new Intel tablet from Samsung! Perfect fit for myself and my little family! Now that apps are taking over the world I'm glad I have one so I won't get left behind! ha!
If your looking for a new tablet this year you can learn more at Intel. If your ready to get one right now you can make someone super happy by heading on over to your local Best Buy!
Thanks you Intel for sponsoring todays post!