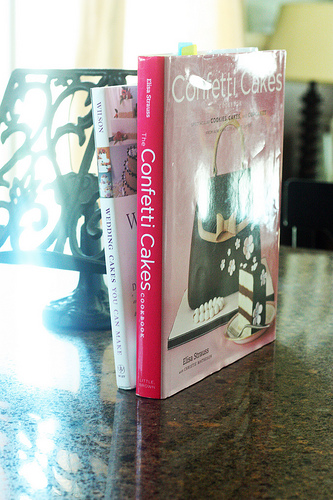 To start off this big ole project I started by looking in my very own library and pulled out these two fabulous books, Wedding Cakes you Can Make by Wilson and Confetti Cakes by Elisa S.. Both I recieved along with some other baking books last year for Mother's Day! Wedding Cakes UCM, has the best timelines and shows you how to calculate how much of everything your going to need. Confetti Cakes, I used for all the recipes and the have some great pictures. All of her cakes have fondant so she has some great how to's in there as well!
Swiss Meringue Buttercream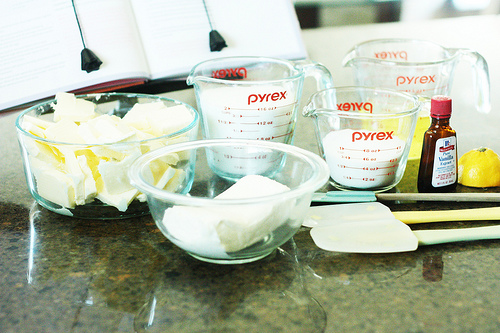 5 sticks of butter
2 3/4 cup of sugar
1/4 cup of vanilla
1 1/4 cup of egg whites about 10 oz or 8 large eggs
8 oz of cream cheese
Makes about 9 cups!
All my ingredents bunch together along with a lemon to clean my untensils..Hey, that's what Elisa said to do….so thats what I'll do. Make sure all your ingredients are room temp….go play with the babies or take a bath:0)
The butter is freshly made by hand, by me. The sugar is organic and so is the cream cheese.
Kidding. I am a green bee wanna be. Unless is grows in the backyard it all comes from..Fry's:0)
….including the butter..LAND O LAKES:0)
But you can see that I have a little obsession with Pyrex…I love those bowls! Mostly because the all have lids and you can use them in the oven!! They have superpowers and make everything come out perfect! lol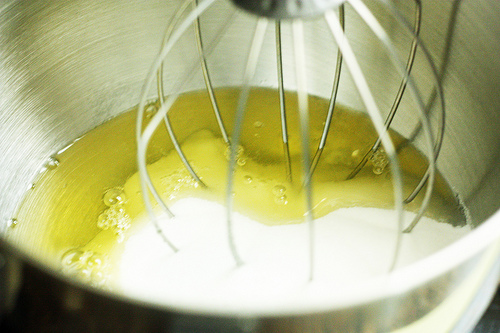 First thing I did was put on my whip attachment and whipped the sugar and egg whites…for about 45 seconds…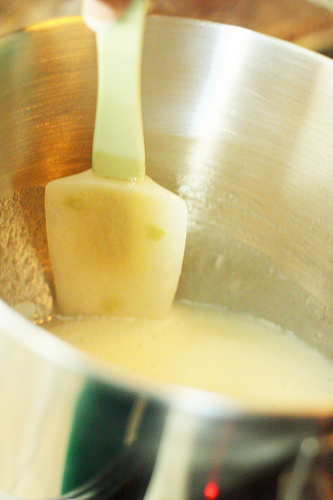 Until they looked like this! It kinda had the consitancy of goop/guck/ that stuff that sticks to the wall…you can buy it in the quarter machine, you know what I am talking about.
Yeah that stuff.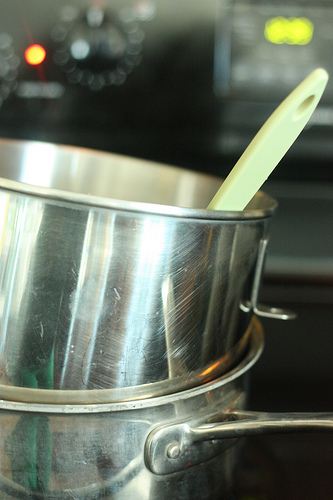 Next part was a little intimidating at first but after the 50th batch you get use to it and its not a big deal! I removed the kitchen aid bowl from the mixer and I put it over a pot of boiling water. This is so that the egg whites are nice and hot..NOT COOKED…were not making scrambled eggs here girls!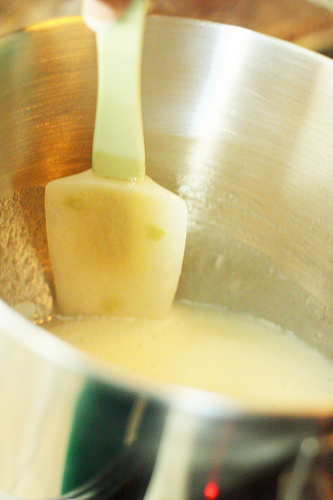 The recipe says that I need to heat it up until the sugar was dissolved and I could feel no sugar when I rubbed the mixture in between my fingers..so I did that BUT…..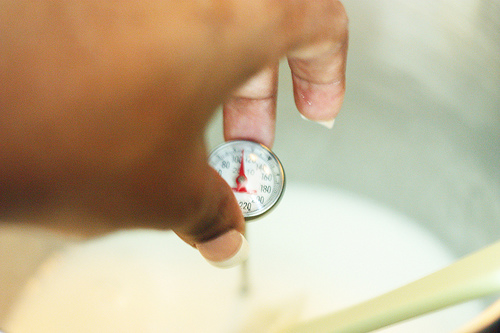 I also stuck a themomter in there making sure it was above 140degrees. That way I knew for sure it was cooked…I mean HOT enough. (not quite there yet)
Also make sure you scrap down the bowl to get any remaining crystals…..
and what ever you do, don't leave the bowl to go check on the baby….I am just saying…:0)
Now the fun part…..whip on high high super high I think it might break speed for 10 minutes! Until it forms a STIFF peak…that means when you pull it up the peak doesen't hunch over like it's dead.
Then you have this beautiful outcome…..mmm I just want one lick….please….pretty please.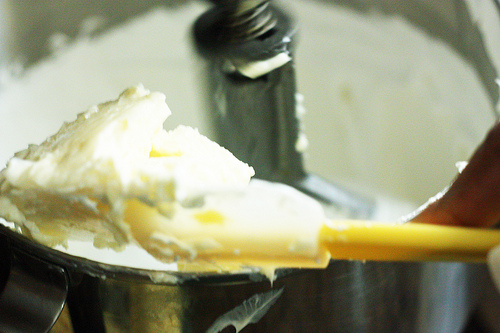 Now go ahead and lick…I mean scrap the whip attachment so as much as possible is back in the bowl. Then switch it to the paddle attachment….the one we use like 90% of the time….and turn the mixer back on to low speed and slowly add the butter…Mix until fluffly.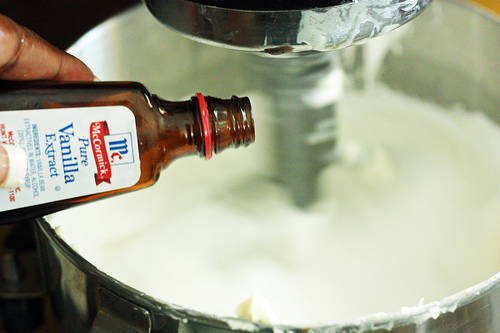 Add the vanilla…not like this….. use a measuring cup. I'm just a really good estimater..I got it like that.
*NOW…your most likley looking at a liquidy substance! I know, it sure dosen't look like any type of frosting. But I promise it will get there. Crank her up again…high and row row row your boat
still not right? Keep going!
GOOOO!
Ok after about 15 mintues it should be good!
But if it's still soupy, put it in the fridge until it's fimer and beat it again until you get this: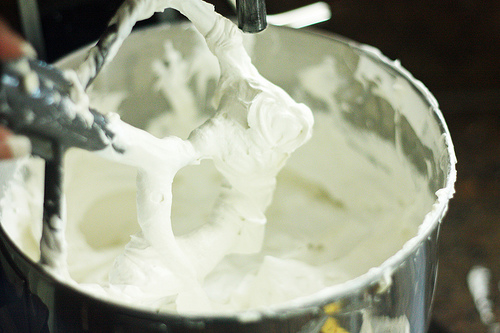 At this point you can now add the cream cheese or any other varations you choose….
Repaddle again!
Mmm…Nice. Perfect and stable Buttercream!
Why this recipe???
The reason why Iam using this recipe instead of my usual sugar filled decrators icing…is because,
1. Its alot more fancier for the ocassion. If the wedding cake was going to be outside I would have used something else, but it's going to be in a cool air-conditioned room so I won't have to worry about it melting like the wicked witch of the west. See….not all wedding cake are created equal. 2.This frosting TASTE 10 x better!!!
Now only 2 more batches!!! :0)
Stay tune for Day 2: Baking the Cakes!!!!