The Mr. and I started to prime last night….who knew this stage could be sooooo BORING….hahaha!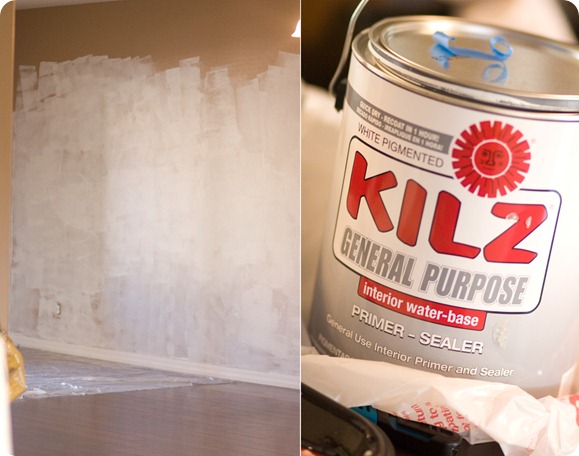 As you can see my max reach is about 6ft….I'm a shorty;0) I'll get him to finish when he comes home…I would get up on the ladder myself…but today I feel clumsy and the kids don't know about 911 yet:0)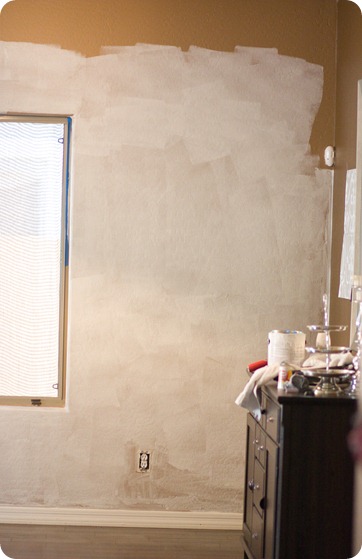 Here is the wallpaper we will be ordering  soon. The best quote I have found is from STEVES. Any other suggestions?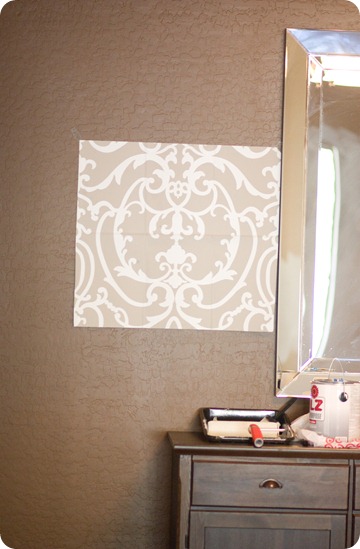 Now the other big question is PROFESSIONAL or DIY??? Reggie is all about having a professional come DO EVERYTHING "Baby let's paint"…"ok let me call someone"…"Shoozz(don't even ask.hahaha), I think we need cabinets in the office"…"Ok, do you know someone who could hook us up?"…lol…me on the other hand, I rather learn how to DO. IT. MYSELF(chest out;0)
The thing about this wallpaper is that ONE, it's kinda expensive aka fancy, so I don't want to MESS it UP and TWO it has a pattern so it MUST be lined up correctly…what to do what to do. Have any of you ever put up wallpaper? IF so was it easy or hard? Are you all for the PROS or DIY?

We are picking out paint colors to got with the paper….It's not as gray as it appears in the picture above…so I think I can get away with a creamy color like in this picture….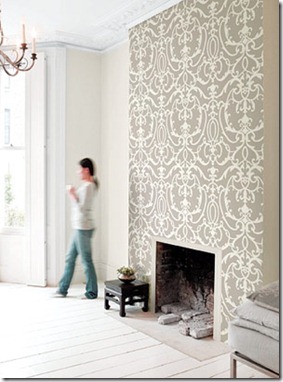 I used a wonderful BJ color in my pantry early this year and I LOVE it but I think I might need to go lighter …I wonder what color this wall is?
We also picked out our dining room set….well unless we find a better one;0) You know nothing is really set in stone with me….This one is by my girl….PAULA DEEN ya'll. I've gone country!!!  Ohhhhhh you didn't know she makes furniture,well she does and it's LOVLEY!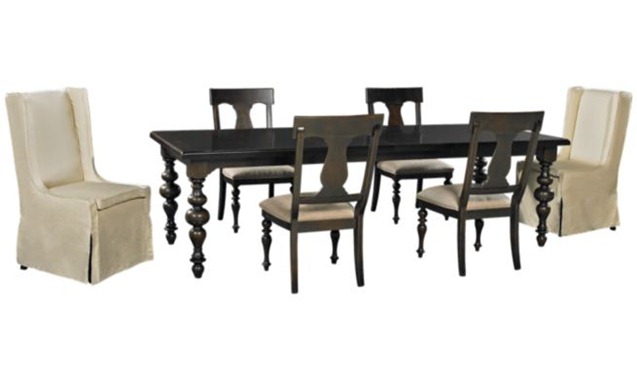 This was really love at first sight for me…I was just a little hesitant because of the country label BUT I must say it is far from country for me! We packed up the kids Saturday and headed out to our local Thomasville and got to view it in person and OH MY! It is beautiful!!! The internet sometimes just doesn't do things justice;0) It had the super curvy flirty turned legs just like I LOVE and that was on my inspiration board….minus a couple 1000 dollars;0) It also comes with two lovely host and hostess slipcovered chairs.
 Here's some more inspiration for our new space…..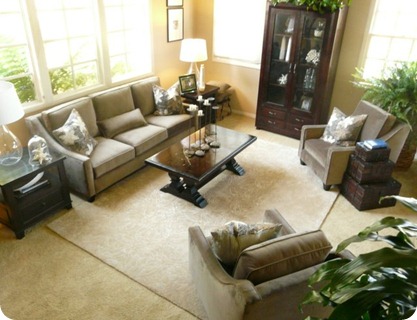 I think we're gonna go with a sofa and two chairs laid out similar to this one above. pic via craigslist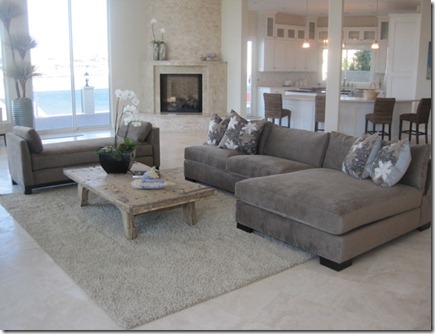 I like how quiet this room seems:0) and the gray sofa is beautiful and looks comfy! pic via craigslistpic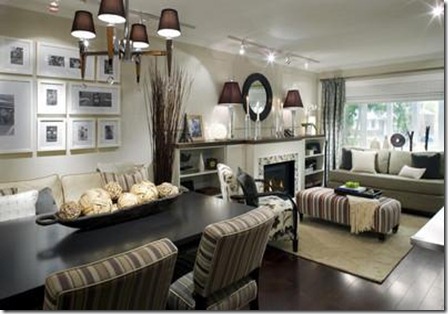 This Candice Olson design is similar to the layout I am working with…shared living and dining room. She does it so well! The lighting stands out in this room for me! Every space that need to be lit IS! I'll let this be my study guide;0) Speaking of Candice…did you all watch her new show, CANDICE TELLS ALL! Its great! Check it out on your local HGTV channel.

We also went sofa shopping…but that subject needs it's own post! lol!!

PS…Aplaceforus is now http://www.justdestinymag.com/! make sure you change whatever bookmarks you have!!!