So last weekend one of my bestest friends Venetia had me take some pictures of her and her little girl MYA!!! It was soooo much fun. Mostly because I had know idea what I was doing and most of the time we were just laughing and I was just clicking!! The photos turned out GREAT and it was such a good learining experience….about nautral lighting….iso…..all that good stuff and then simple stuff like making sure your camera is acutally on before you start shooting…it happened like TWENTY times!!! lol…. but any how , overall I took about 150 shots and edited about 45 or so…pretty good!! Most of the time I am fine when it comes to focusing but I will show you a couple where a PERFECT shot was completly out of focus…grr!!! I also had fun with the post editing in Photoshop Elements! I know everyone is curious if I have taken a class or done some sort of photography in my past…and the answer is NOPE! lol…If you know me, I am a complete do it yourself-ER! Self learner….and teacher:0) Remember I HATE rules and if I get formal training it might make want to do it "RIGHT" I love to learn about new things…and if I get frusturated enough then I might ask a professional:0) Stubborn me. So if your just starting tooooooo just JUMP IN!:0)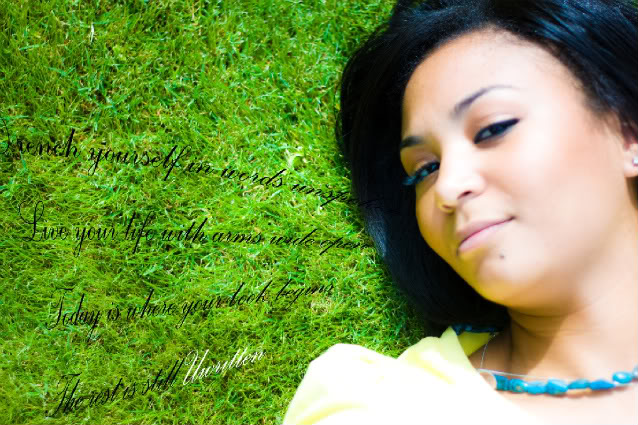 This picture I love because is soooo her and the quote represents her life perfectly right now!!!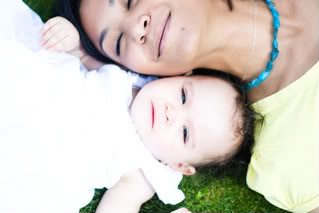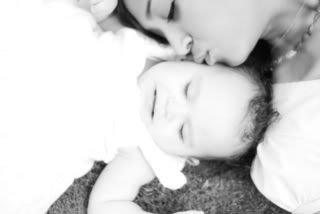 Two different pictures but the same idea…wanted to capture a sweet moment with just the two of them. I am shooting in raw 99.99999% of the time now because it allows me to edit better. What I a mean is, when I shoot in JPEG i am not able to change REALLY change things like exposure and white balance with out losing the quailty of the original pictures. I noticed that everytime I edited a jpeg the final result would be a grainy picture…no longer sharp like the original that came straight out of the camera!
Here look at a before and after…..
Before: SOOC- i like it! Not bright enough though!! My dads grass is REALLY green and this picture just ain't showin that!!!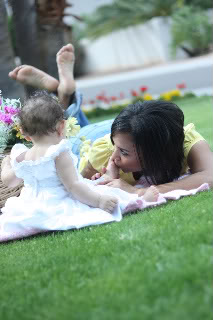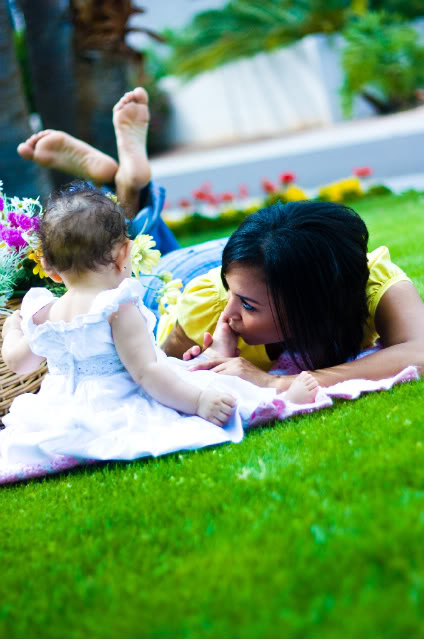 Much better….in Photoshop, if you shoot in raw they have a mini program that allows you to manual adjust EVERYTHING!!!!!! Its wonderful! I wish I could share the numbers I used but I FORGOT!!! Next time I will!!!
Then look at this one!!! SOOC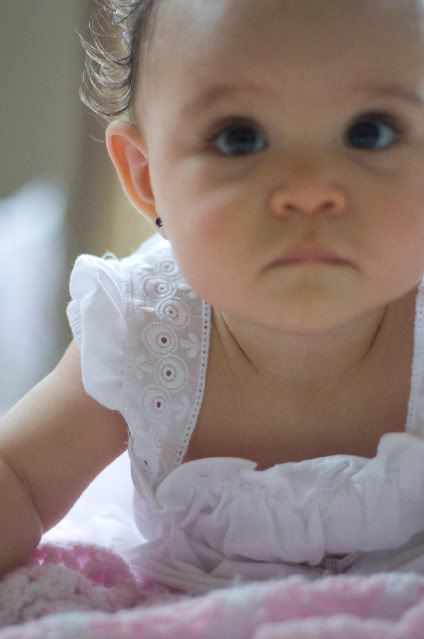 How cute! She's looking right at me!! DARN!! I wanted the focus to be on her face….but my Afocus thought I was trying to get her pretty dress….so even though my camera is great!! It can't always read my mind. Trying to get better at recognizing my focus.
Some more EYE candy!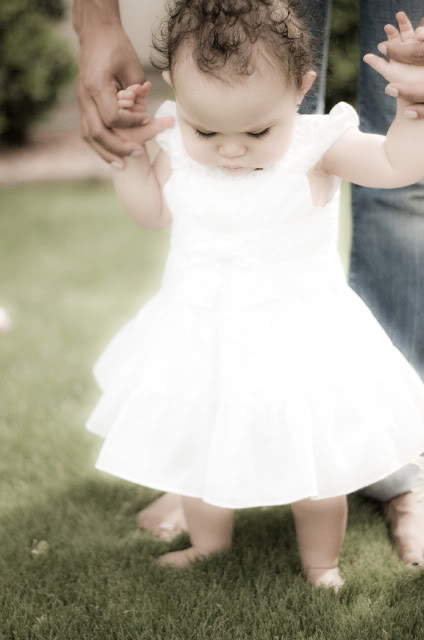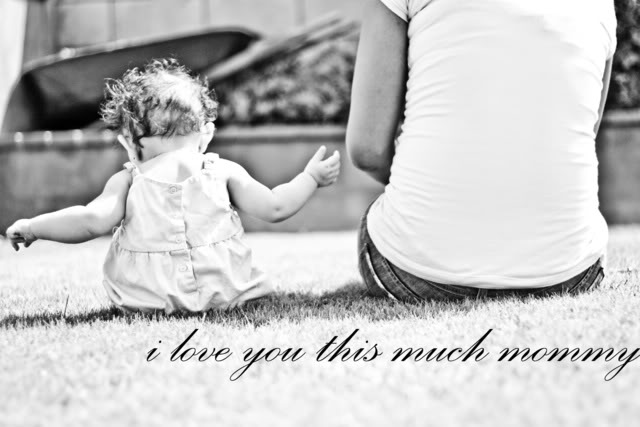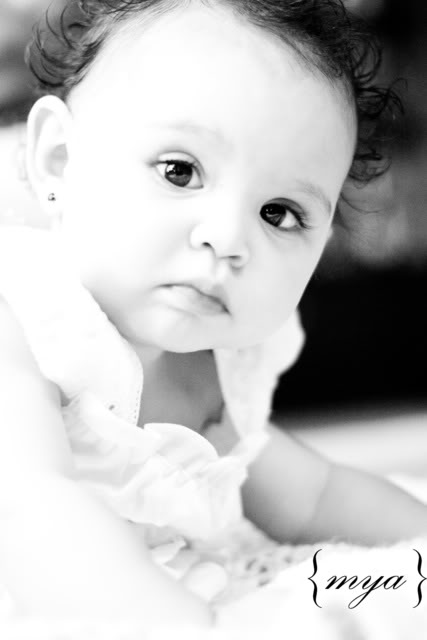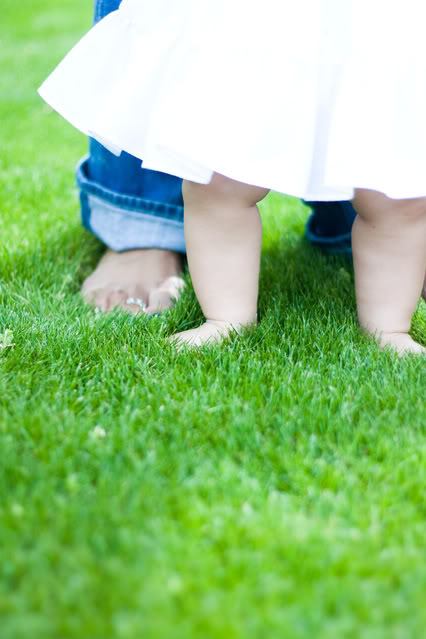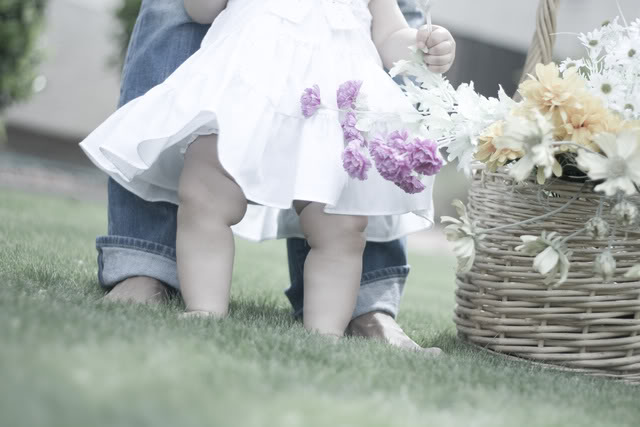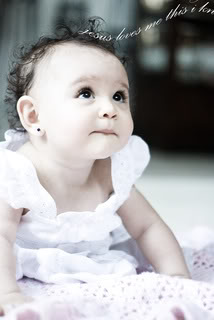 All of these pictures were adjust in the RAW progam manually by myself….no actions!! The only action I used was the POWDER ROOM by CoffeeShopPhotography!! This gives the girls that baby soft skin!!! Go to her….now….you will love her actions!!!!! What are actions? she will explain:0)