Ready for a few more Polka Dot projects like yesterdays post?! You can also read all about my new collaboration with House of Smiths Designs here.
This first project is another easy craft that you can make for your tree. I call these layered modern ornaments! They look super cute on any type of tree and you only need a few things to make it happen! I'm all about easy, no fuss crafts

Oh you too? Good.
Your going to Need:
Small Round Wood  circles about 2in  (Michaels)
Paint in any color
Layered Polka Dot Ornament Kit
Ribbon in coordinating color
Hot glue or glue dots
Simply paint the wood circles, let it dry and add the circles onto the wood piece in one, two or three layers! Then add a bow to the front and a loop in the back by using glue dots or hot glue.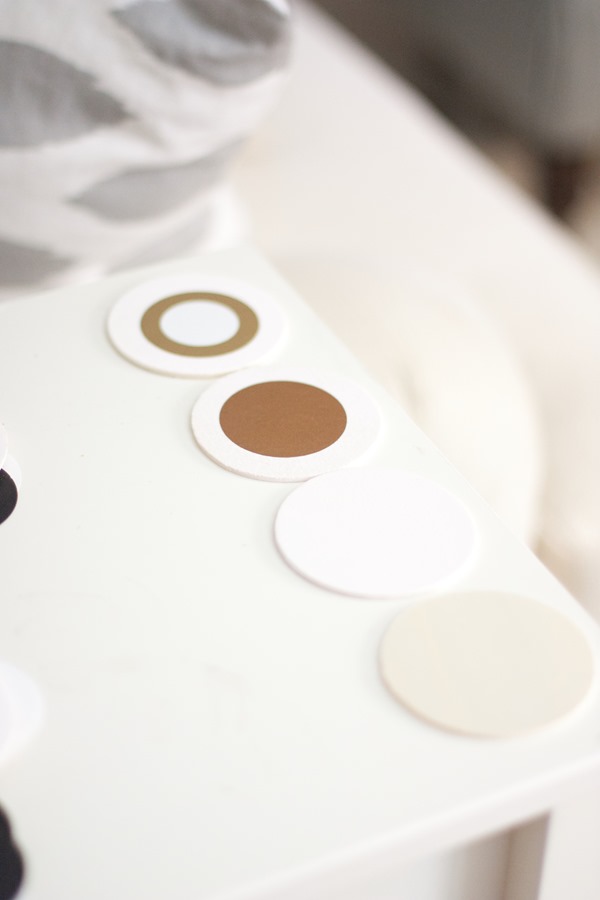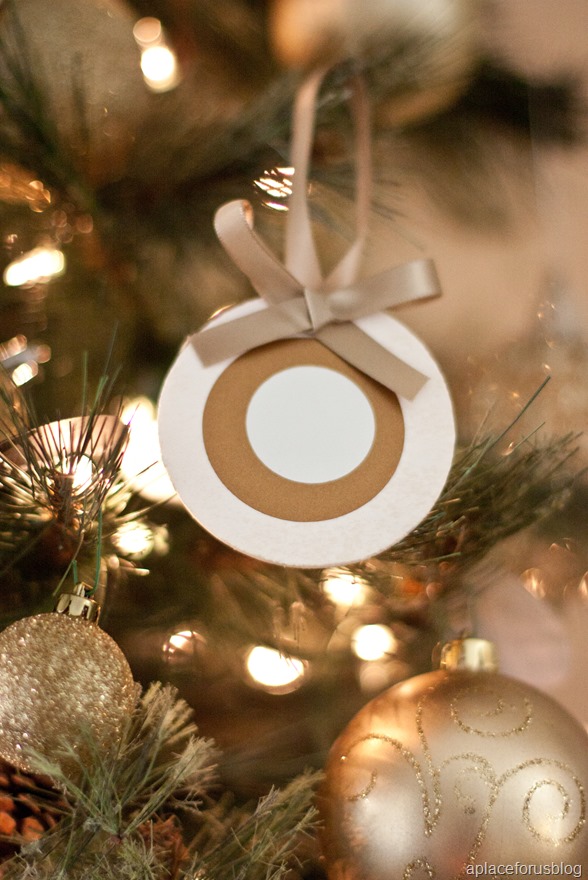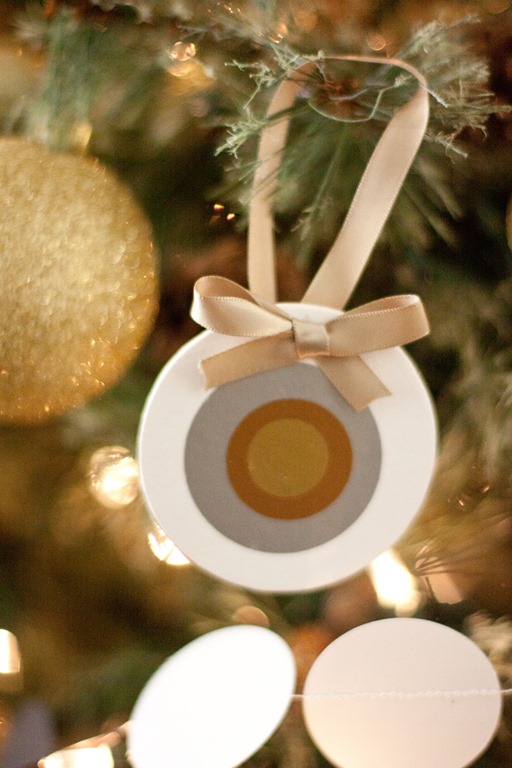 Pretty simple right? In your kit you will get a metallic mixture of 120 different sized polka dots in small, medium and large! Sweet.
It gets easier….
All you need for this project is a blank slate like this chalkboard and the Falling Snow Polka Dot Kit! This kit includes 180 small/medium dots. My chalkboard used only a small percentage of that!
Use small and medium size decals to make a snowy scene! Sort of like my falling confetti wall, but in white. Who doesn't love snow?! :0)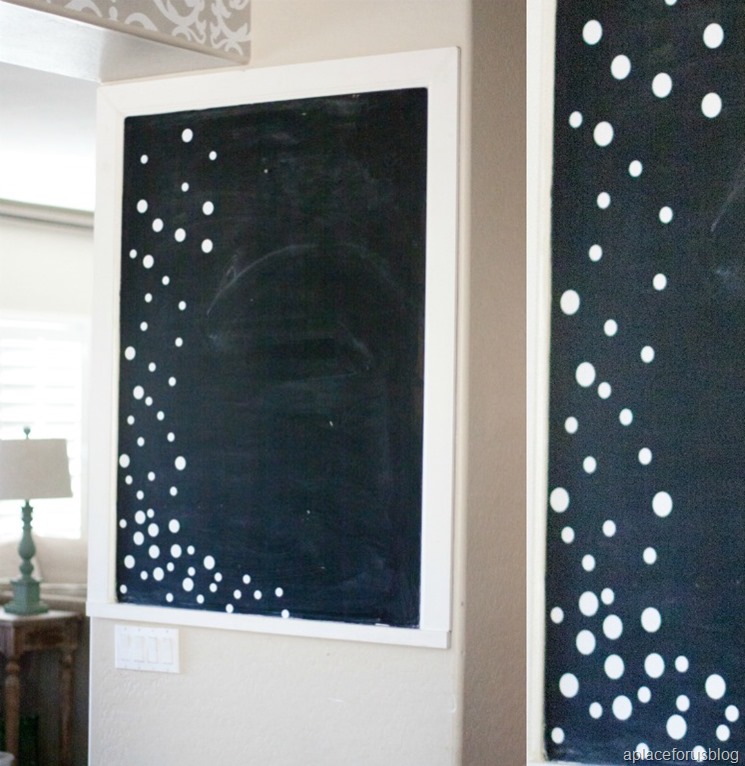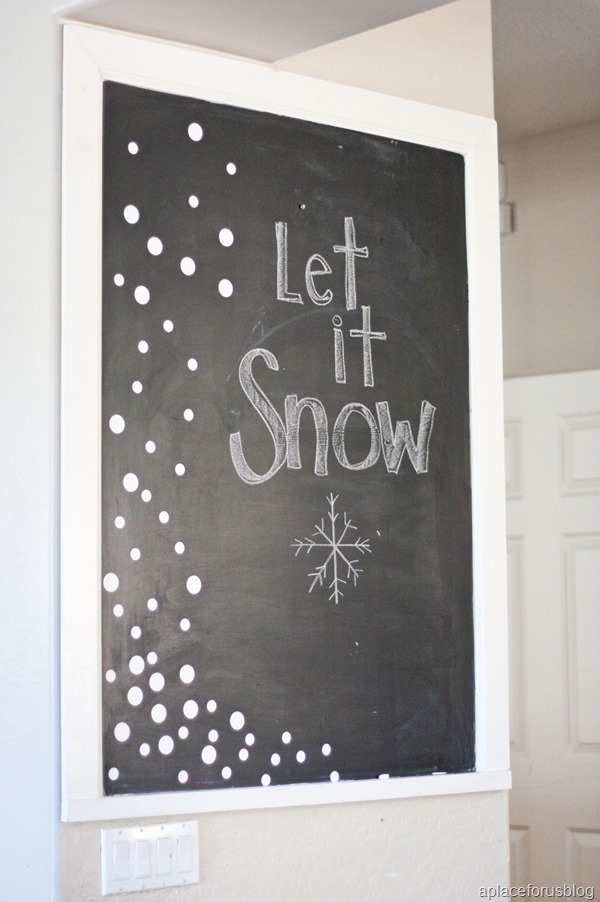 This last project can be made with any type of blank tray. I actually used an old stove cover that I got from Junk in the Trunk last year.
For this project purchase the Polka Dot Tray Kit which includes 50 small polka dots. 
Apply the small dots and stagger them to make a cohesive design. Remember these are peel and stick dots that you will be receiving and they're SO forgiving. If you mis place one of them just peel it off slowly and reapply!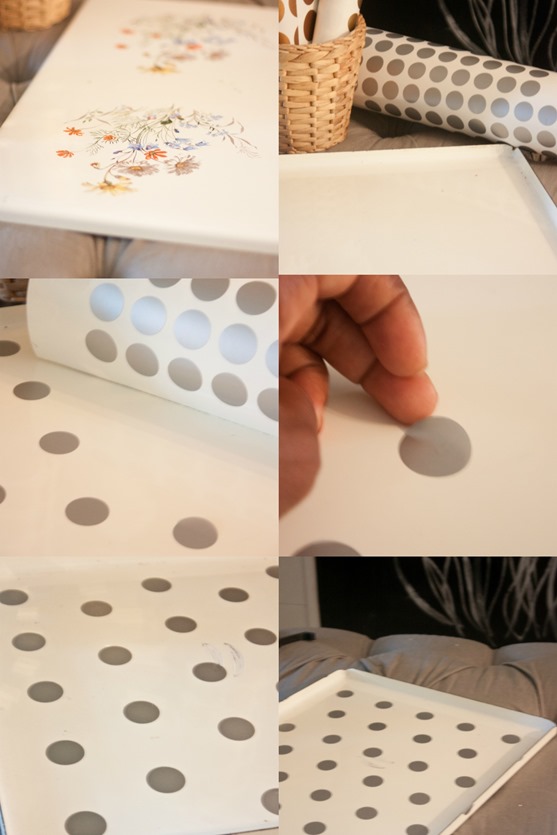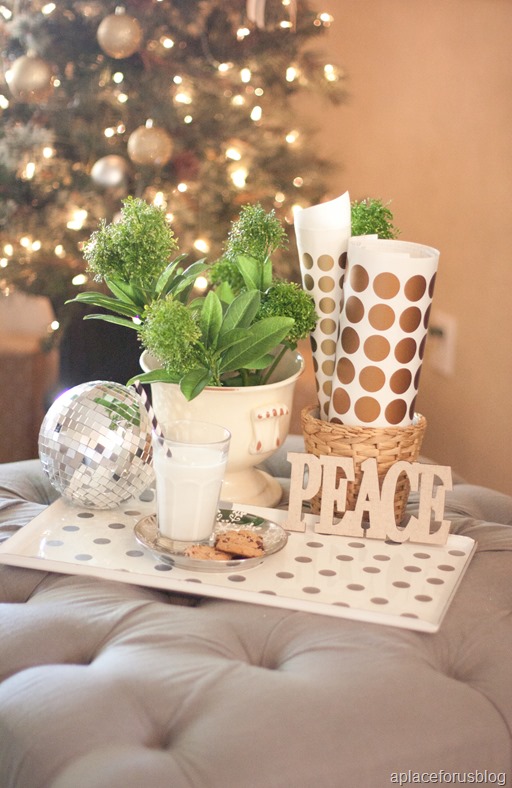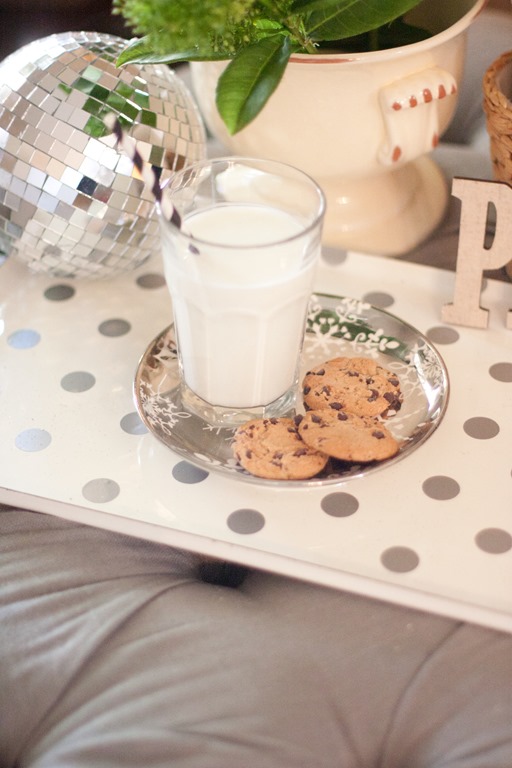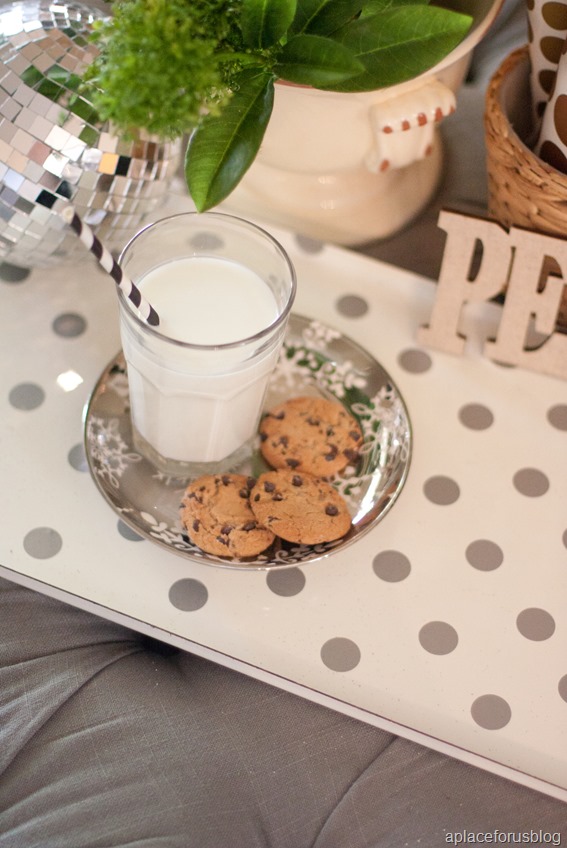 Right now when buy $20 worth of decals you get 20% or go all out and get free shipping when your reach $75!
Check out yesterdays post for more ideas and The House of Smiths Designs for so many more vinyl ideas!
Use the hashtag #houseofsmithsdesign #designsbydestiny to let us see your creations and be featured on my instagram!