I know I'm suppose to be showing you the final reveal of my living room and dining project but I'm not. hehe. BUT it is coming soon. Just sit tight because I have one more tiny project that I want to add to the space. Plus I'm waiting to see if the computer man can recover any of my photos that where lost in the great computer crash of 2012. (did you hear the dramatic music playing in the back..ha)
So for now I will share with you my latest project. THE KITCHEN.
Yippee! Finally my kitchen gets a face lift. Painted cabinets, bead board wallpaper with a twist, new hardware and some lighting are all in the works.
Below are some pretty Pinterest kitchens I love. If you would like to see my entire board you can follow this Perfect Pretty Kitchen Pins Board..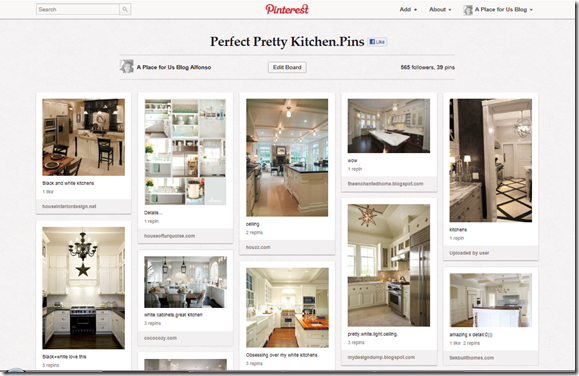 That way whenever I find something similar to my style you will see it on your main Pinterest board. Nice.
Take a look at my little black notebook which has some rough thoughts of some of my favorite elements…rustic charm, black accents, white cabinetry, lanterns, yolk pendants, glass, brick,wood floors, subway tiles, nickel hardware and stainless steel appliances just to name a few!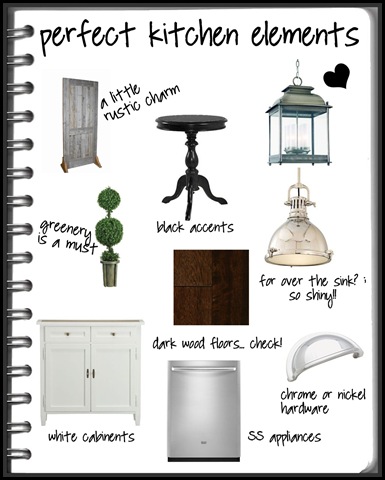 Here are some photos with some or all of the elements. Helps to have a visual! Sometimes you can imagine it and other times your like, I need to see it! Right? Insert Pinterest…the most over stimulating image gallery in the world.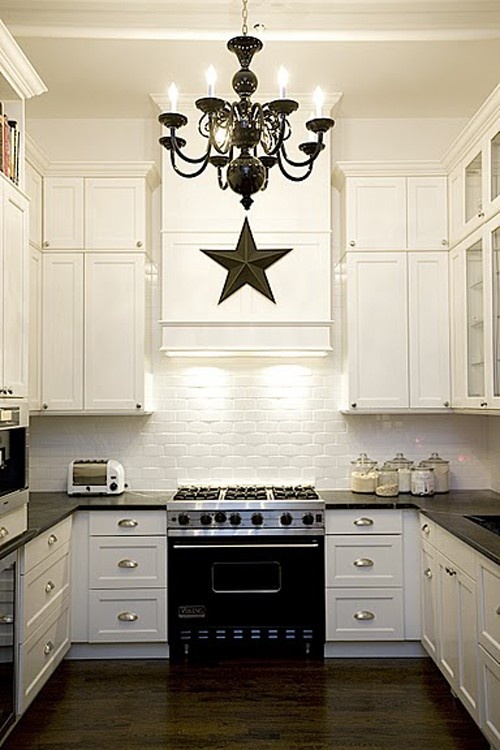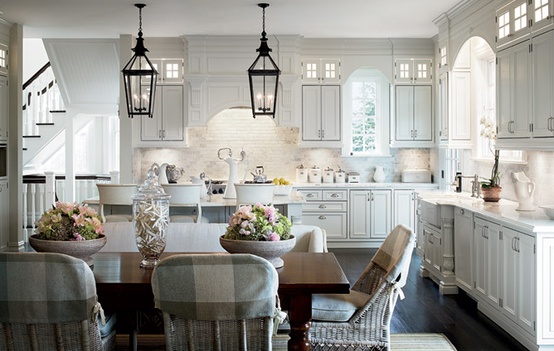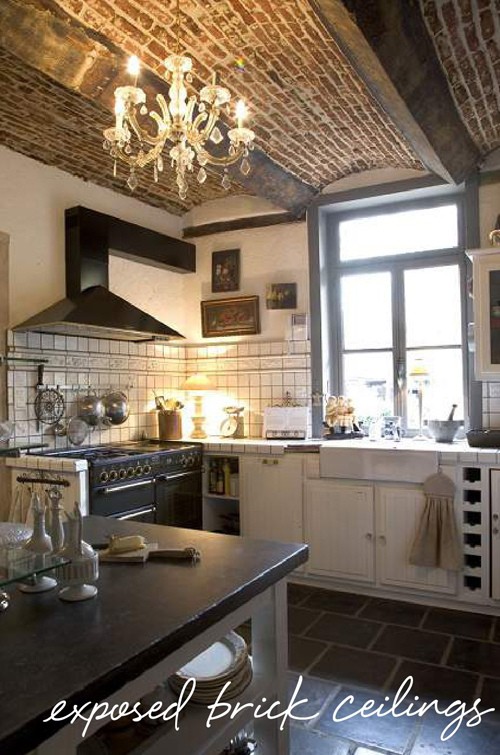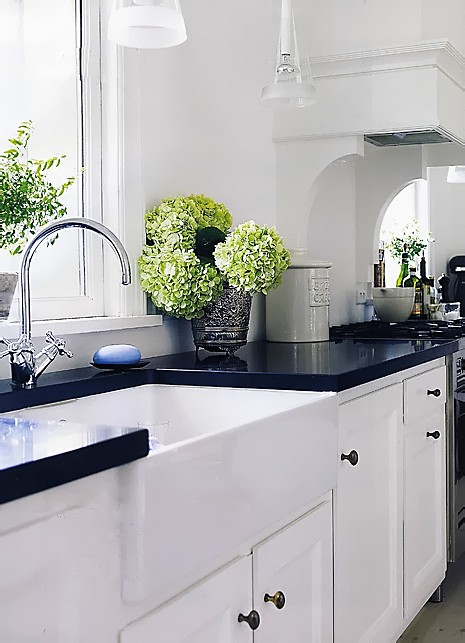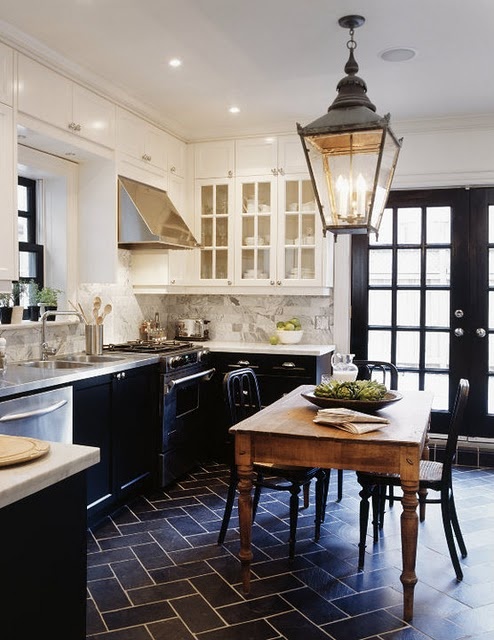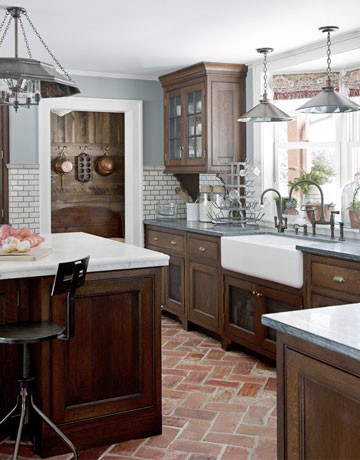 So what's your pretty Pinterest kitchen look like? Is it on a farm or chic in the city? Or do you love those Ikea catalog kitchens with oodles of storage?